The year 2020 has been full of controversies. Even with the lockdown and the current situation, the Pakistani celebrities did not slow down their activities much. During lockdown, they were also more active on social media than they ever were before. Pakistani celebrities also did not stop being part of talk shows. It won't be wrong to say that social media is the biggest reason for giving hype to these controversies. A few years back when people were not too active on social media a lot of things were ignored. Now that majority of the people use social media and everything gets recorded, repeated on social media, most often the distasteful things said and done by the celebrities get viral. That is how they get reactions from everywhere.
The public can easily share their opinion on social media platforms nowadays. Not only this very often fellow celebrities just as actively share their views. That is how something said or done by a star turns into a big controversy. Right now, celebrities have to be really careful what they say and how they act. They are often tempted to talk about social issues and present scenarios but not all of them manage to do so responsibly.
There were many Pakistani celebrities who got into so many controversies. Most of them gave clarifications as well. Here is a list of those Pakistani celebrities who landed into controversies in 2020.
[lwptoc]
Sarwat Gillani and Fahad Mirza's Loved-up Pictures
Celebrity couple Sarwat and Fahad went to Rome for a holiday in January. They posted a lot of loved-up pictures from there. While some people thought these pictures were really sweet, there were so many other people who thought that posting such pictures was outrageous. Sarwat and Fahad were definitely not expecting to land in such a controversy when they posted these pictures. There was an entire debate on social media whether married couples should share such pictures on a public platform. Sarwat Gillani was outraged to read all the hateful comments and decided to give all the haters a piece of her mind.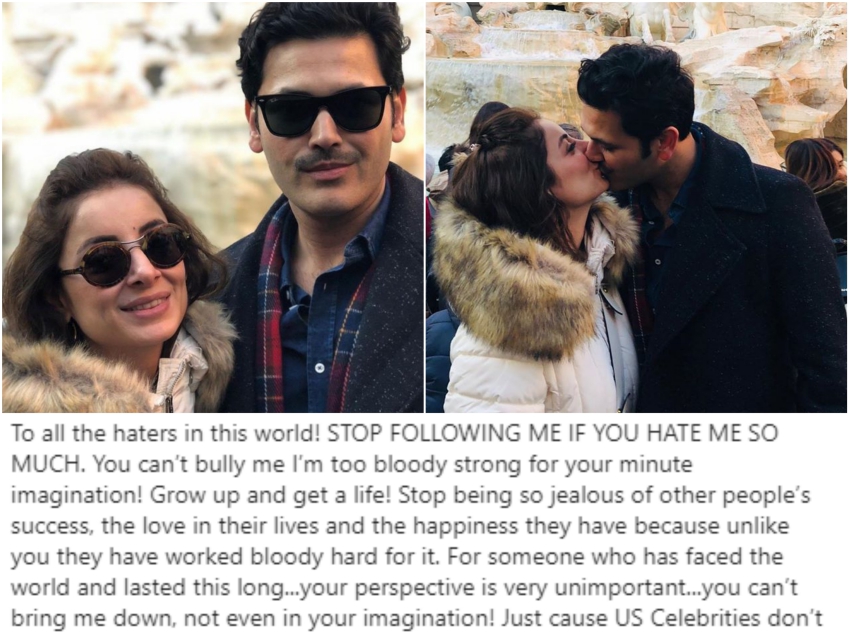 Photo Shoots While Performing Umrah
A lot of celebrities were criticized this year for posing for pictures and then posting them on social media when they went to perform Umrah. Except for Humayun Saeed, every other celebrity who performed Umrah at the beginning of 2020 posted plenty of pictures from there. This gave rise to a new controversy. People started questioning the motives of the celebrities. People started criticizing them for being busier in looking good for the camera than to perform the religious duty they were there for. People also mocked these celebrities for using these pictures to get attention from the public. So that is how something which was supposed to be something religious turned controversial.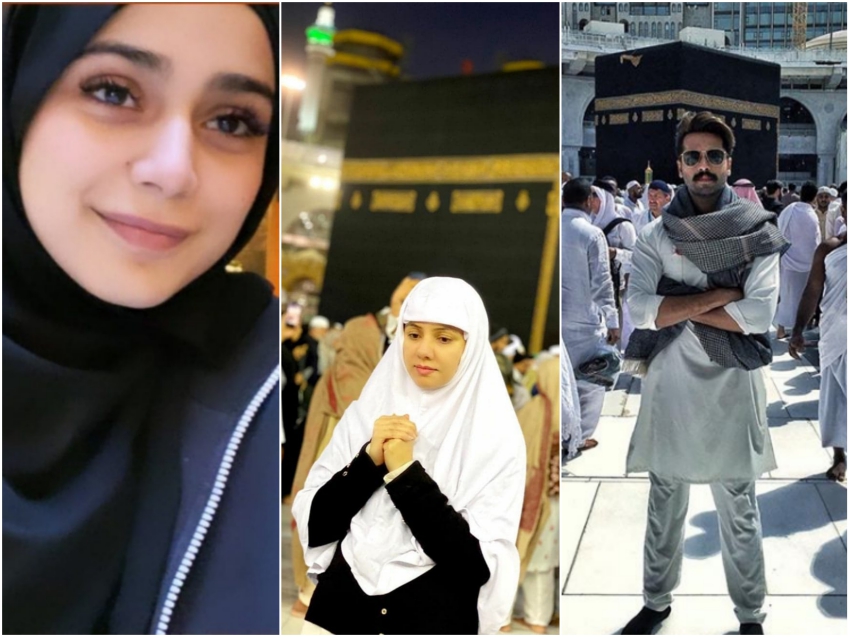 Alizeh Shah's Leaked Pictures
Alizeh Shah got a lot of fame because of the hit drama serial Ehd-e-Wafa but it was when her popularity was at its peak that some of her private pictures were leaked. It is unfortunate when something like this happens. These leaked pictures gave rise to a whole new controversy. Those people who were talking about Alizeh's performance in Ehd-e-Wafa started criticizing her for these pictures. Alizeh kept quiet about all this and to date has said nothing about these leaked pictures.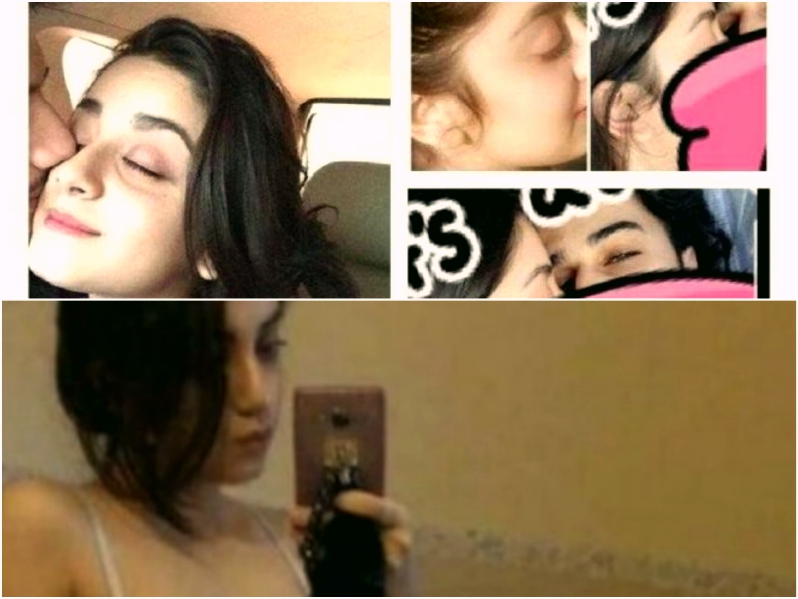 Momina Mustehsan's Look For PISA
It is difficult to even imagine that someone's look for an award function can actually start a never-ending debate and lead to criticism like no other but this actually happened with the singer Momina Mustehsan. When Momina showed up for the Pakistan International Screen Awards 2020 in Dubai, she was seen sporting blonde hair. Not only this she wore an outfit which was just as yellow as her hair! People couldn't stop criticizing Momina's sense of style. This was the most talked-about look for many days for all the wrong reasons of course!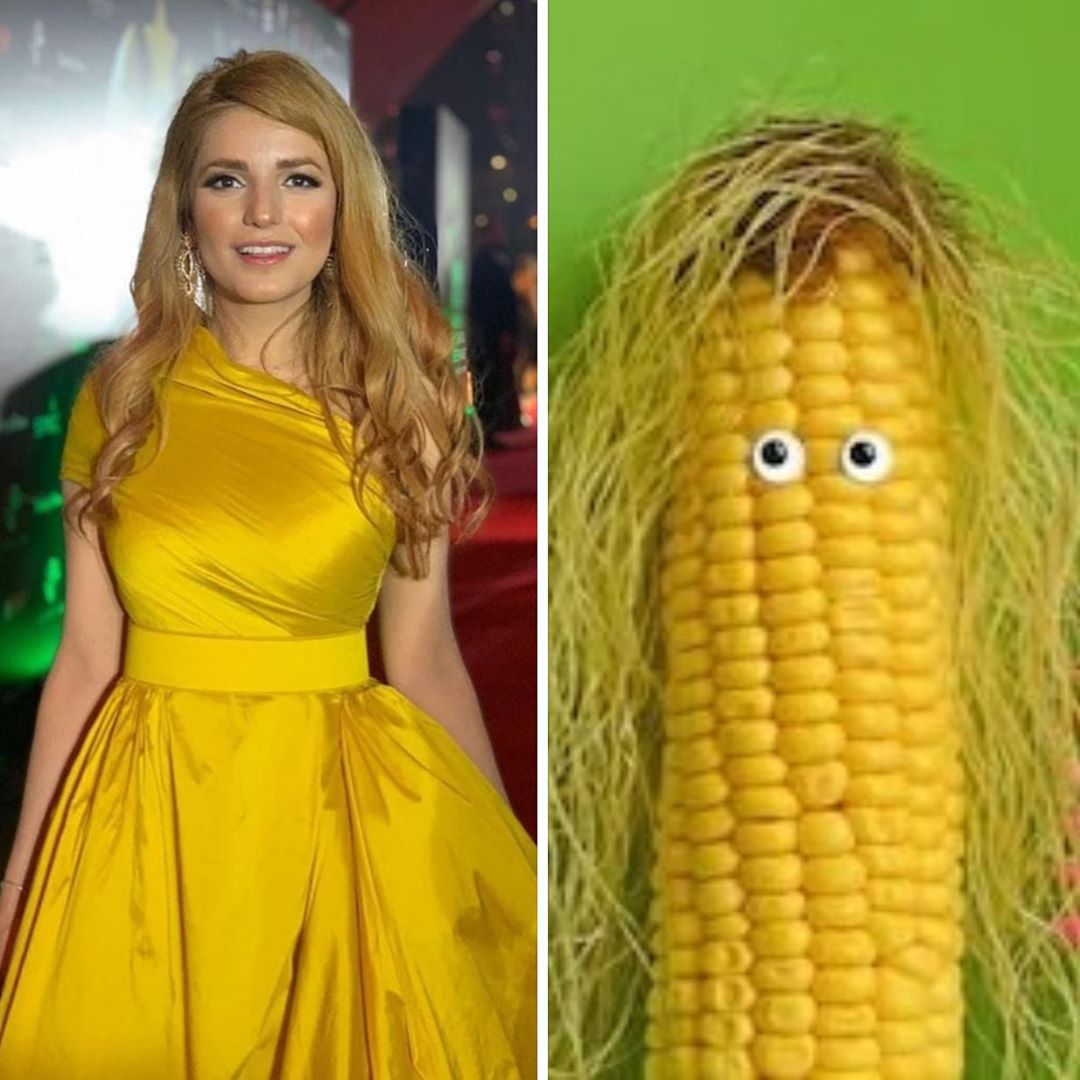 Khalil-ur-Rehman and Marvi Sarmad
Khalil-ur-Rehman Qamar who gave the industry the biggest hit of the year Mere Pass Tum Ho landed into more controversies than ever in 2020. Everything from his stance about feminism to mera jism meri marzi was scrutinized and criticized on every single platform. His verbal fight with Marvi Sarmad in a talk show led to more controversy. The words he chose to say and his opinions about Marvi Sarmad were heavily criticized. Khalil-ur-Rehman trended more this year than any other Pakistani celebrity. There were also so many people from the general public who supported him which gave rise to another debate altogether! Most of the celebrities also openly showed their disgust towards the writer and Geo even canceled their contract with him. There were however some actors who showed their support for him or stayed neutral.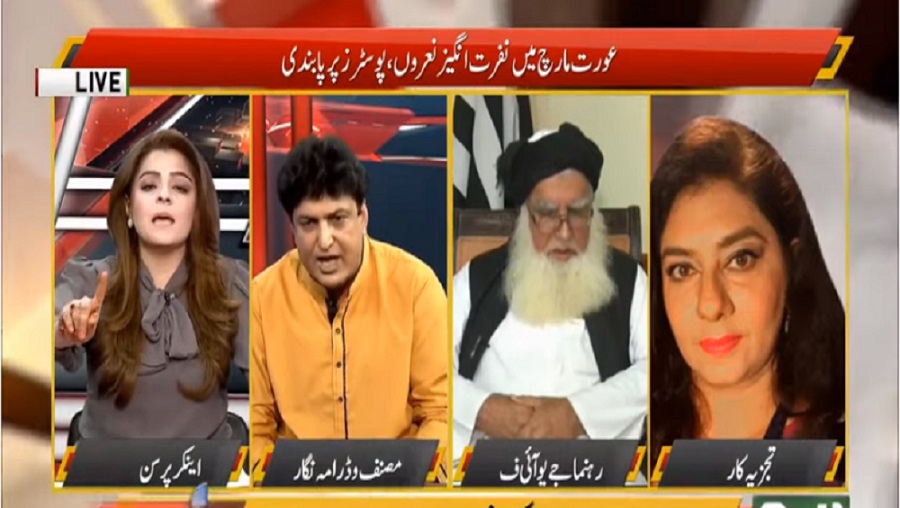 Hira Mani Makes Fun of COVID – 19 Safety Measures
The world changed drastically by the time the third month of 2020 started. Covid19 was declared a pandemic and the nations were trying their best to fight the virus. At that time, the Mere Pass Tum Ho lead actors were touring the US. This was surely not the best time to travel but what made it even worse was how Hira Mani in particular made fun of Covid19. First, she posted a video saying that goras were cowards for self-isolating while she declared proudly that she had not visited a number of malls at a time when people were restricting their movement. Other than that she also sang a lame tune 'corona mujhe na hona' while playing the piano. She thought this was something funny even though people were losing life daily due to Covid19. On top of that, she also posted a selfie in which she was wearing her mask upside down! Hira got major criticism and was termed highly irresponsible for her behavior.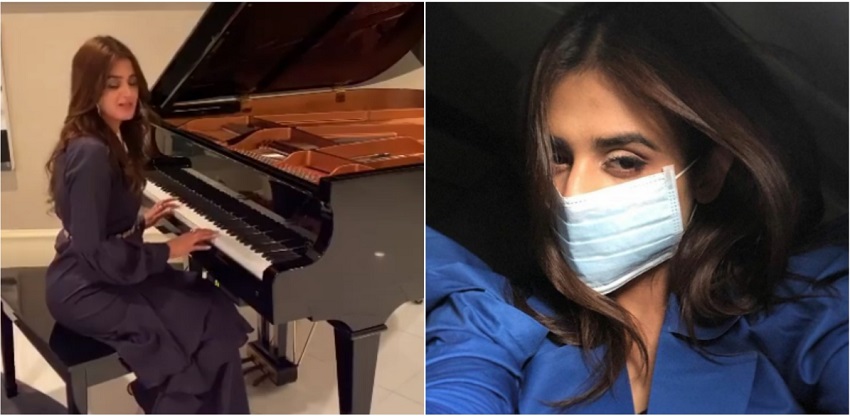 Maria B's Emotional Video After Husband's Arrest
Maria B was only a well-known designer until her husband got arrested and she decided to make a video pleading the PM to take notice. The video went viral instantly. Initially, most people sympathized with her but once the actual story was out, people bashed Maria B and her husband for their recklessness. They let their Covid-19 positive cook leave for home because that is what he wanted! Apart from that Maria B's background caught people's attention as well. The huge chandelier and the perfect make-up she was wearing made people criticize her even more. Later on when she made another video with her husband, people were astonished to see the backdrop and they were left wondering why there was no place in that huge house for a cook to be quarantined. She came under severe criticism for making up lies and for her reckless behavior for weeks.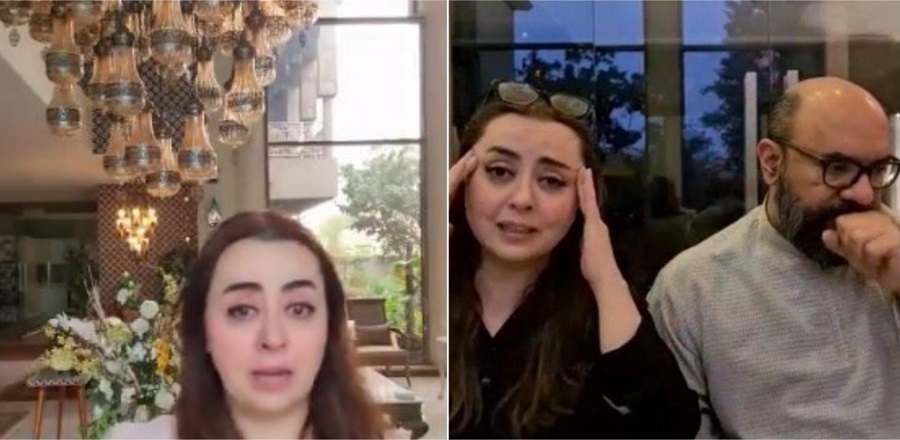 Distribution of Ration By Celebrities During Lockdown
No one could have imagined that even in such testing times, something as good as the distribution ration could actually turn controversial! When celebrities started posting pictures of the rations they were dividing, the social media and even some of the celebrities were divided. Many people said that they could do all this without making everything they were doing public. People called these publicity stunts and there were many celebrities as well who criticized their co-stars for posting pictures. They urged them to keep their good deeds private. The celebrities posting the pictures stated that they were doing so to motivate the public but after all the criticism many of them refrained from sharing these pictures.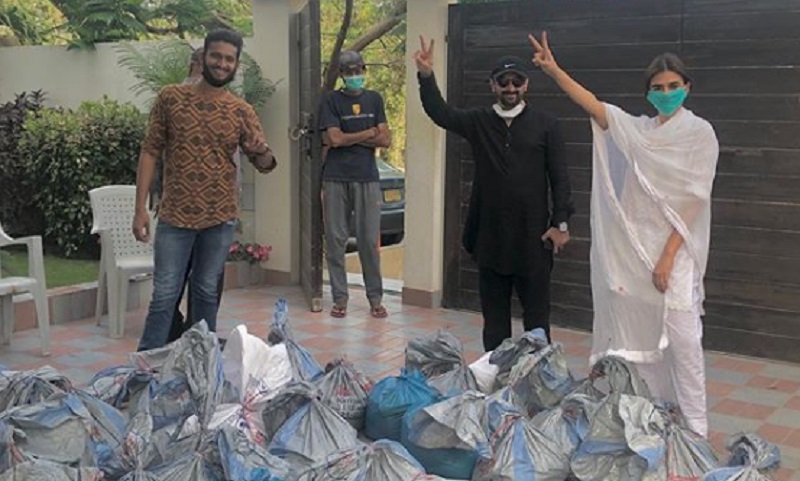 Ushna Shah's Insensitive Comments about Doctors
At a time when the entire world was applauding the healthcare workers for putting their best foot forward in these trying times, Ushna Shah posted a tweet that asked a question that was highly uncalled for. Ushna judged the doctors for the dancing videos they were posting on social media. In her opinion, they were wasting time by doing so. Many doctors around the world were posting short videos in which she danced to lift up their own spirits and that of their patients. Everyone else thought it was really brave of these doctors to keep calm in such trying circumstances therefore Ushna's 'observations' were criticized a lot! Later on, she apologized for what she said.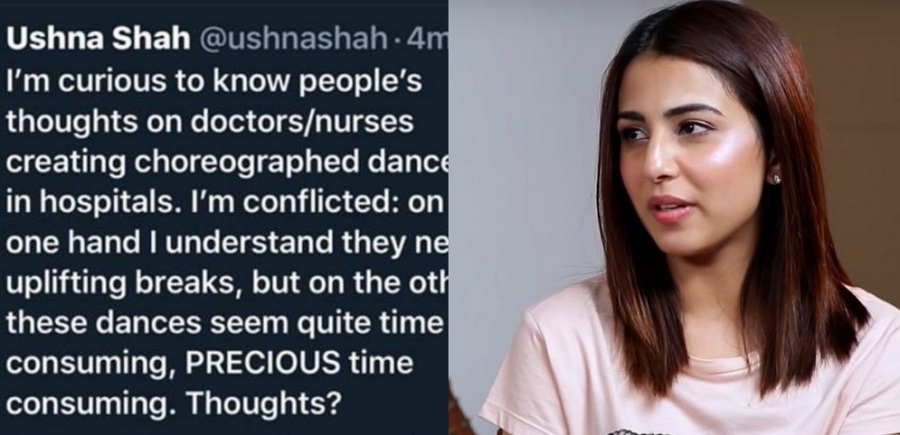 Iman Ali's Distasteful Remarks about Models and Actors
Iman Ali doesn't give interviews often and after watching how she demeaned top actors and models in general it was plain to see why she just shouldn't be giving interviews! While giving an interview to Iffat Omer, Iman remarked that Fawad Khan should have been a stand-up comedian and Mahira Khan should have stayed a VJ. In other words, she was saying that both of them were not good actors. She also remarked that nowadays most of the models are not intelligent and they cannot communicate in English. Even people from the fraternity criticized her for her rude remarks. Iman Ali's remarks were considered extremely controversial and criticized by many.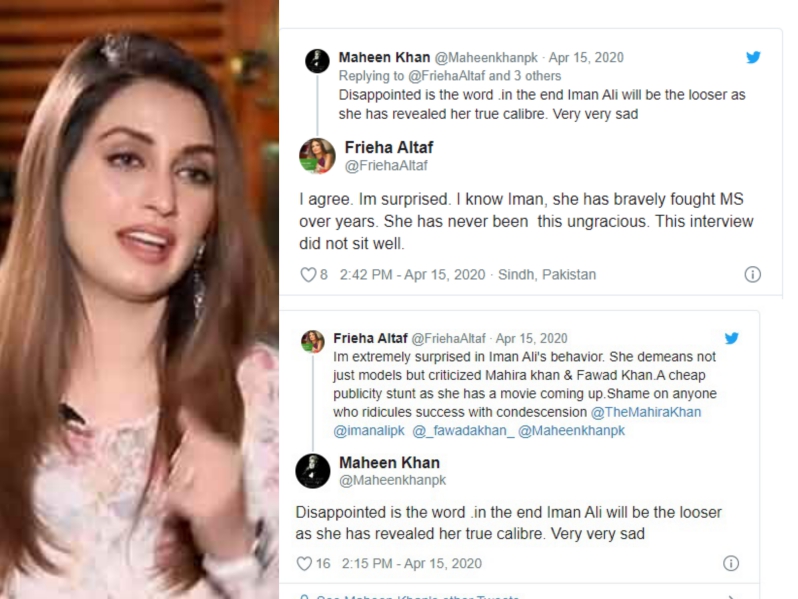 Mufti Qavi and Hareem Shah Wedding Rumors
Mufti Qavi is not an entertainer, on the contrary, he is supposed to be a representative of the religious factions in the country. However, more than once he has been linked with controversial celebrities who are also not part of the drama or film industry but are considered social media sensations. This year, Mufti Qavi and Hareem Shah's wedding rumors were ripe at the beginning of the year. Both these individuals gave various interviews to clear out the misunderstanding but these rumors turned both these individuals into more controversial people than they already are!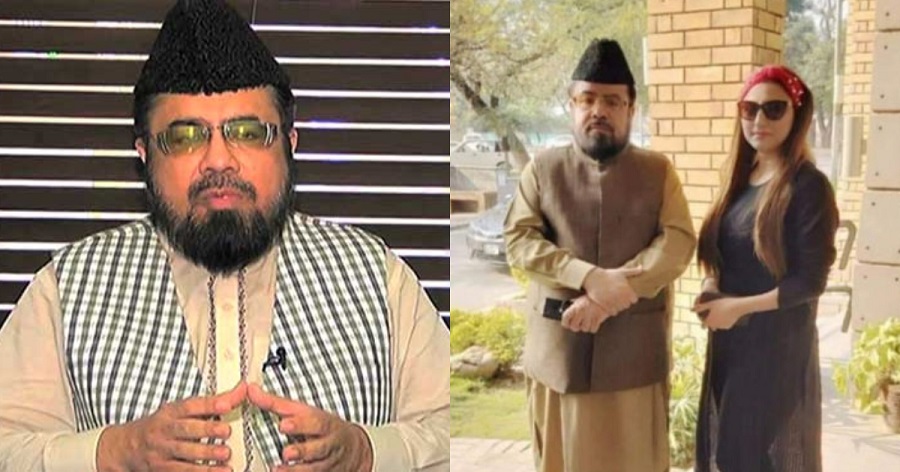 Sharmila Farooqi Cooking Blunder
While in quarantine, many celebrities decided to keep themselves busy in the kitchen. They shared different recipes with their fans. Sharmila Farooqi decided to share one of her favorite recipes with everyone too but it went terribly wrong! Sharmila said that she was going to make chicken fillet with lemon sauce but what she actually had was a piece of red snapper fish. She continued to call it chicken and even went on to say that she had cut its tail. This utter confusion between fish and chicken gave the social media users the perfect topic to laugh about. Sharmila responded to the criticism by saying that she was happy in these sad times, she gave people something to laugh about. At the same time, she asked people to show some kindness and not to spread so much negativity.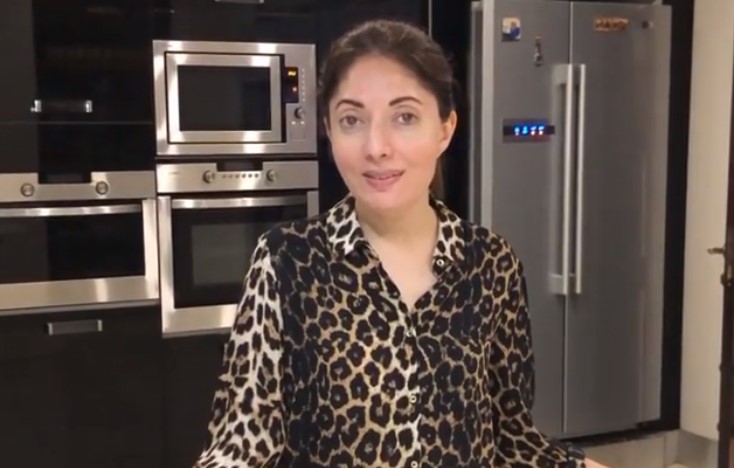 Nida Yasir House Cleaning
It won't be wrong to say that much of what Nida Yasir posts on social media gets controversial. Soon after the lockdown was effective, Nida Yasir made several videos in which she was seen cleaning her house along with her husband Yasir Nawaz. This was her way of showing the people to do their housework herself but it backfired for a number of reasons. Her maid was seen in the background in one of the videos which meant she had live-in maids! Her untied hair also made people criticize how she was going on about it. There were others who thought there was no big deal cleaning your own house, women do that on a daily basis and don't make videos to show everyone.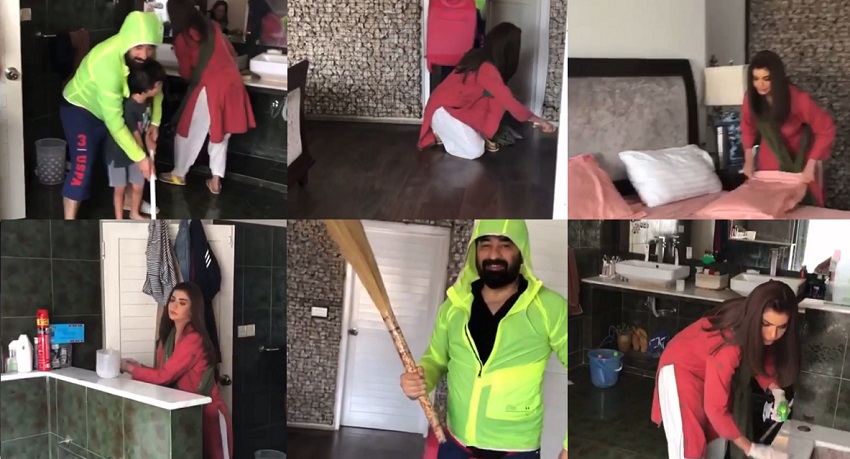 Fahad Mustafa's Improper Outfit
Ramazan started while there was lockdown. People were expecting television channels to be more sensitive towards the present conditions while planning their daily schedules. They were obviously expecting the same from the celebrities. On the first day of Ramazan, Fahad Mustafa made an appearance on a show with an outfit that was in no way appropriate especially for Ramazan transmission. Fahad definitely picked the wrong time and occasion to show off his well-built physique and came under severe criticism for the top which was tagged as obscene by many.
Ramazan and Morning Shows During Lockdown
The viewers were expecting the television channels to take the much-needed measures in order to stop the spread of Covid-19. While there were some measures that were taken but many of the game shows went ahead as usual without the audience. Nida Yasir came under heavy criticism for continuing to host the morning show even though even the biggest shows worldwide have stopped airing and recording due to the threat of the disease spreading. Pakistani celebrities however kept on making an appearance and indulged in games with little regard for social distancing which turned into a big controversy. Nida Yasir continued to invite make-up artists to her shows and when someone said that they had a cough, they were asked to wear a mask as if it was safe enough!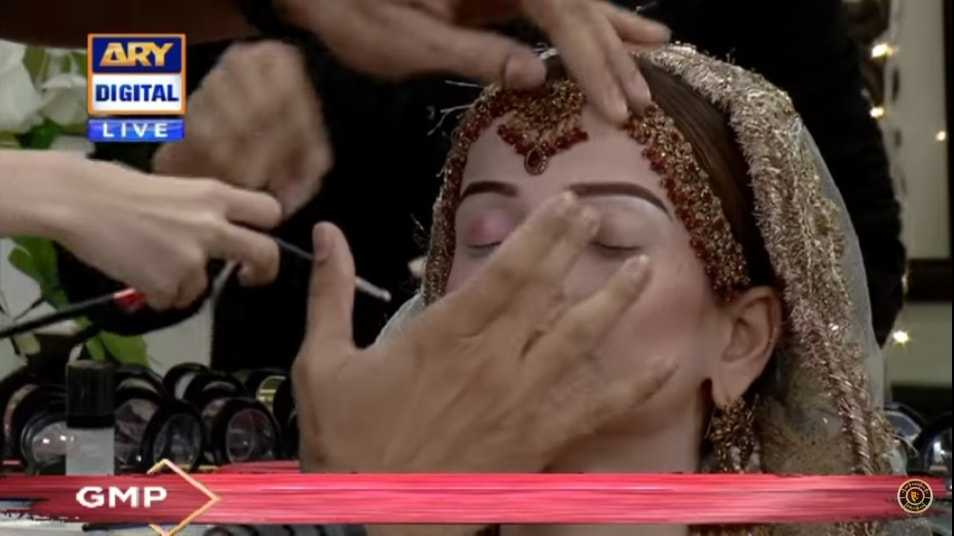 Aamir Liaquat's Remarks About Irrfan Khan and Sri Devi
Aamir Liaquat always is part of every list of controversies made each year. He really is someone who doesn't think things through before uttering them. When Adnan Siddiqui was invited to his show, he talked about Irrfan Khan and Sri Devi's demise in the most inappropriate manner. He said that Adnan Siddiqui saved Bipasha and Rani Mukherjee by refusing to work in their films because the other two actors he worked with passed away. He made a joke out of someone's death which was instantly criticized by everyone. Adnan Siddiqui apologized right after the show aired because in his opinion he should have done more than just say what he said. Aamir Liaquat also criticized but he proved yet again that he cannot stay away from controversies and knows nothing about being politically correct.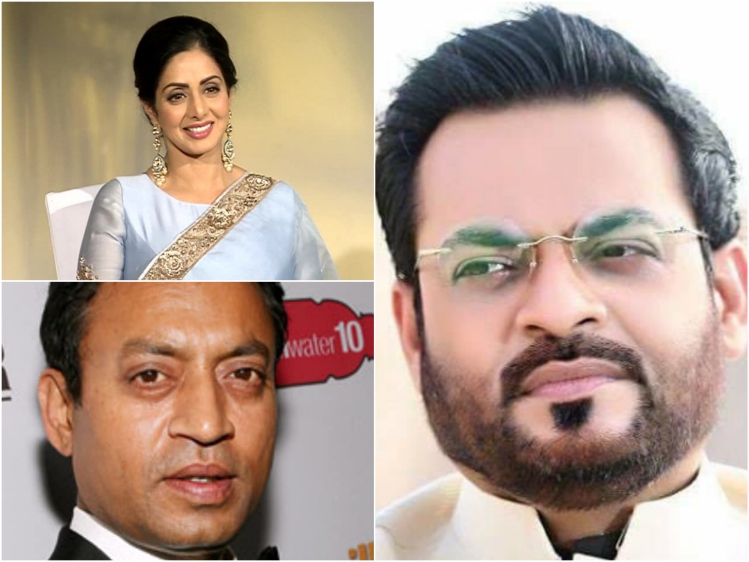 Noman Ijaz's Remarks About Humayun Saeed and Adnan Siddiqui
Noman Ijaz has for the longest time avoided giving interviews. The main reason for this has been that he does not like the fact someone can pick anything up from an interview and start a never-ending debate. Well during the lockdown while he was being interviewed on social media by Vasay Chaudhry, he made some remarks about Humayun Saeed and Adnan Siddiqui which were definitely controversial. He said about Humayun Saeed that he has not groomed himself at all with time and hopefully he will learn how to act if he keeps on acting. Talking about Adnan Siddiqui he said that he is the same as Humayun, if he learns acting even now, it won't be too late!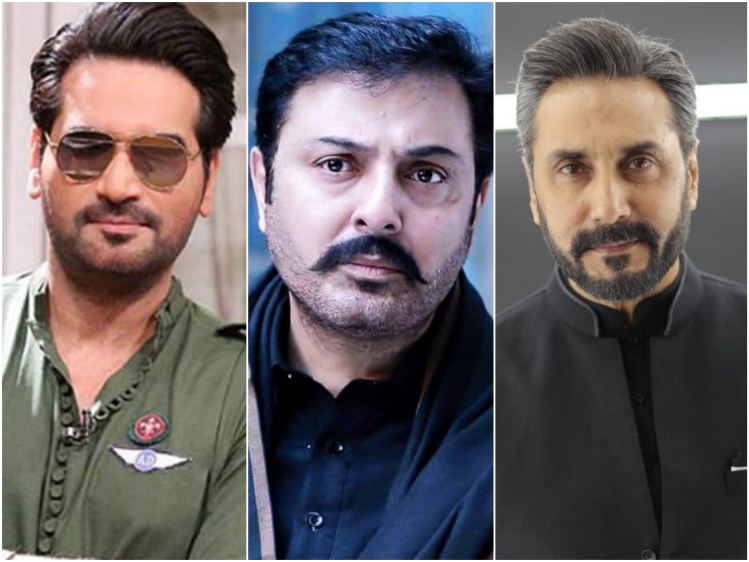 Humayun Saeed and Adnan Siddiqui both replied to Noman Ijaz in separate social media posts. They mainly said that actors were constantly learning and that they should not say things to belittle each other. They were clearly hurt and shocked by Noman's remarks. Noman Ijaz in a live Instagram video said that he was only joking and the blogger blew things out of proportion.
Hina Altaf and Agha Ali Marriage
A celebrity couple's marriage shouldn't be controversial but in Hina and Agha's case, their marriage was turned into a controversy due to Agha's past relationship with Sarah Khan. Agha Ali and Sarah Khan were so accepted as a couple by the public that they were just not willing to accept this marriage. Instead of being happy for the couple most of the people criticized them. Hina and Agha then posted a special message for all the haters. The main reason for this criticism and controversy was that most people thought that Agha was the one responsible for breaking the relationship with Sarah and that Hina was not as good as Sarah!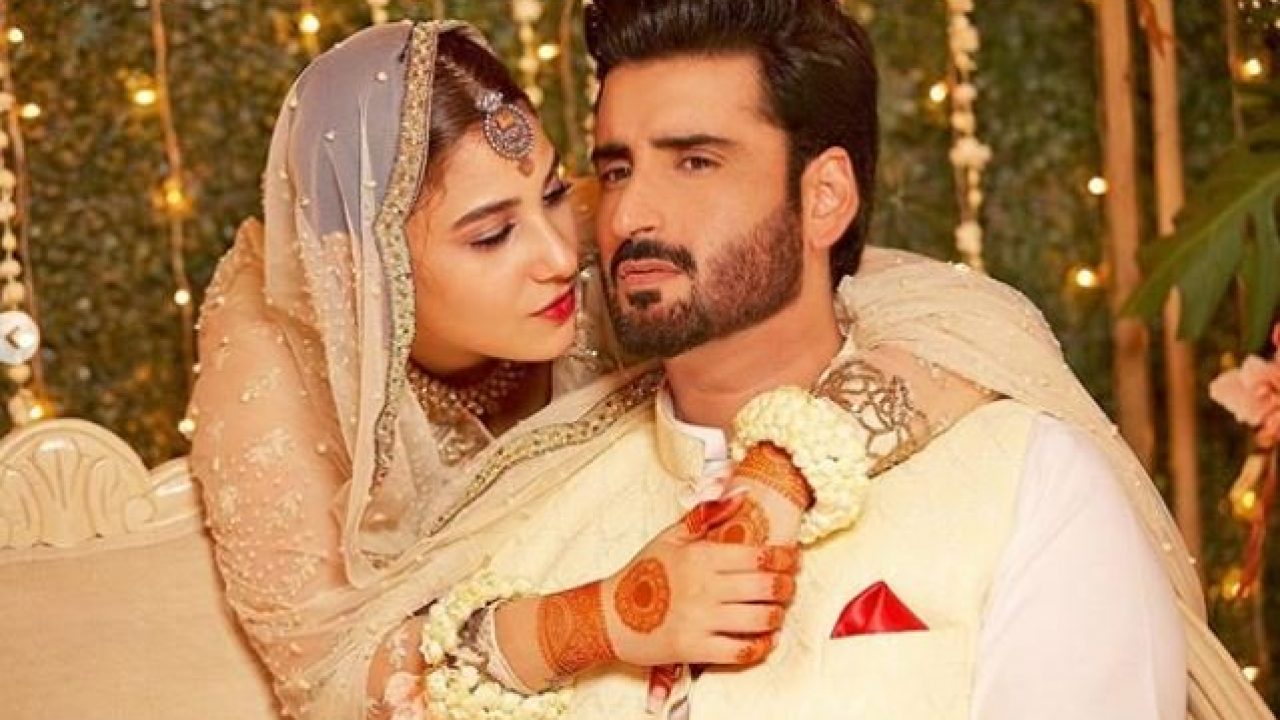 Sadaf Kanwal and Shahroz Sabzwari Wedding
This was the most controversial wedding of the year. Shahroz and Syra's couple was loved by the public, they also have a beautiful daughter together. All of a sudden few months back, the news became public that Shahroz and Syra had been divorced. While Syra refused to talk about this, Shahroz gave so many different explanations but at the end of the day, the rumor that Sadaf Kanwal and Shahroz were having an affair was proved true when they got married. No other celebrity couple got as much bashing as this one. They faced even more criticism when people found out that they had actually been married for longer and they waited to make the news public.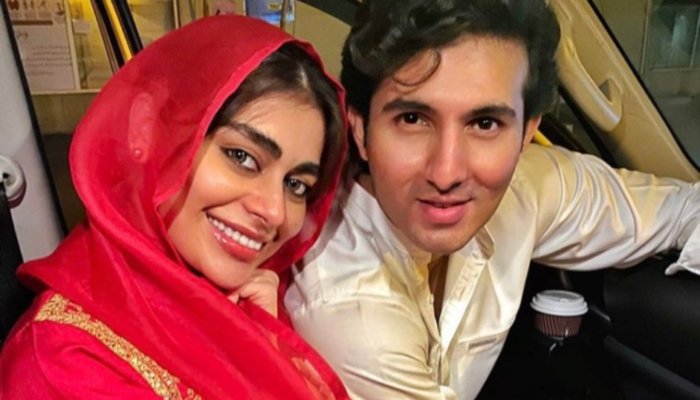 Uzma Khan Controversy
Uzma Khan has been part of the industry for a lot of years now but not once has she been part of any controversies. This year however she was part of the most talked-about controversy of all times. Uzma Khan's house was raided by Malik Riaz's distant relatives because according to her Uzma was having an affair with her husband. The damage done to Uzma's property and the resulting mayhem was something the public has not witnessed in a long time. Uzma got back-up from the best lawyers and the public was by her side but eventually, she decided to take the case back. That is when she turned even more controversial because people accused her of doing all this in order to mint money out of Malik Riaz's family members.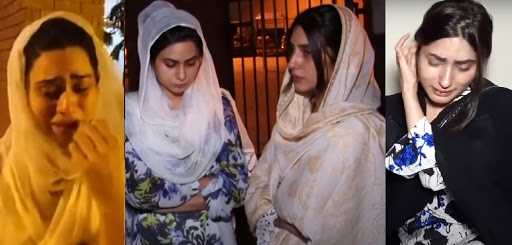 Turkish Series Ertugrul Ghazi and Pakistani Celebrities
The Pakistani public made the Turkish series Ertugrul Ghazi a huge hit and they loved everything about it. Some of the Pakistani celebrities however were not too happy about this development. Yasir Hussain came up with conspiracy theories, he started saying that there will be a time when Turkish actors and entertainment industry will take over Pakistani showbiz. Shaan Shahid and others also followed suit! Pakistani celebrities remarks about the series were criticized a lot by the public. A series which was loved by the people was made controversial by some celebrities for some reason!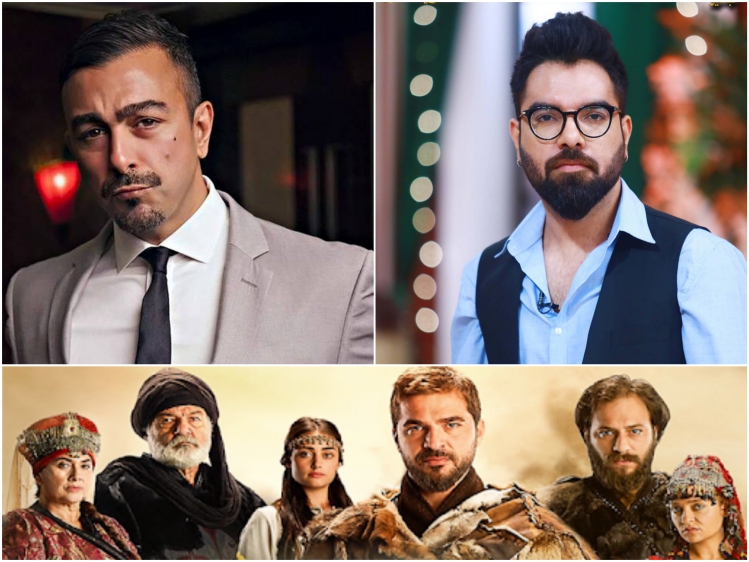 Sajal and Ahad's Physical Closeness In Ye Dil Mera
Sajal Ali and Ahad Raza Mir's on-screen couple is a mega-hit. Their drama Ye Dil Mera couldn't have been such a popular play if these two actors did not play the lead in it. Although their performances were appreciated a lot, their physical closeness in the drama was also a big controversy. There were way too many hugs in the drama and except for the die-hard Sahad fans, no one thought that this physical closeness was acceptable. These hugs were controversial and the topic of discussion on many forums.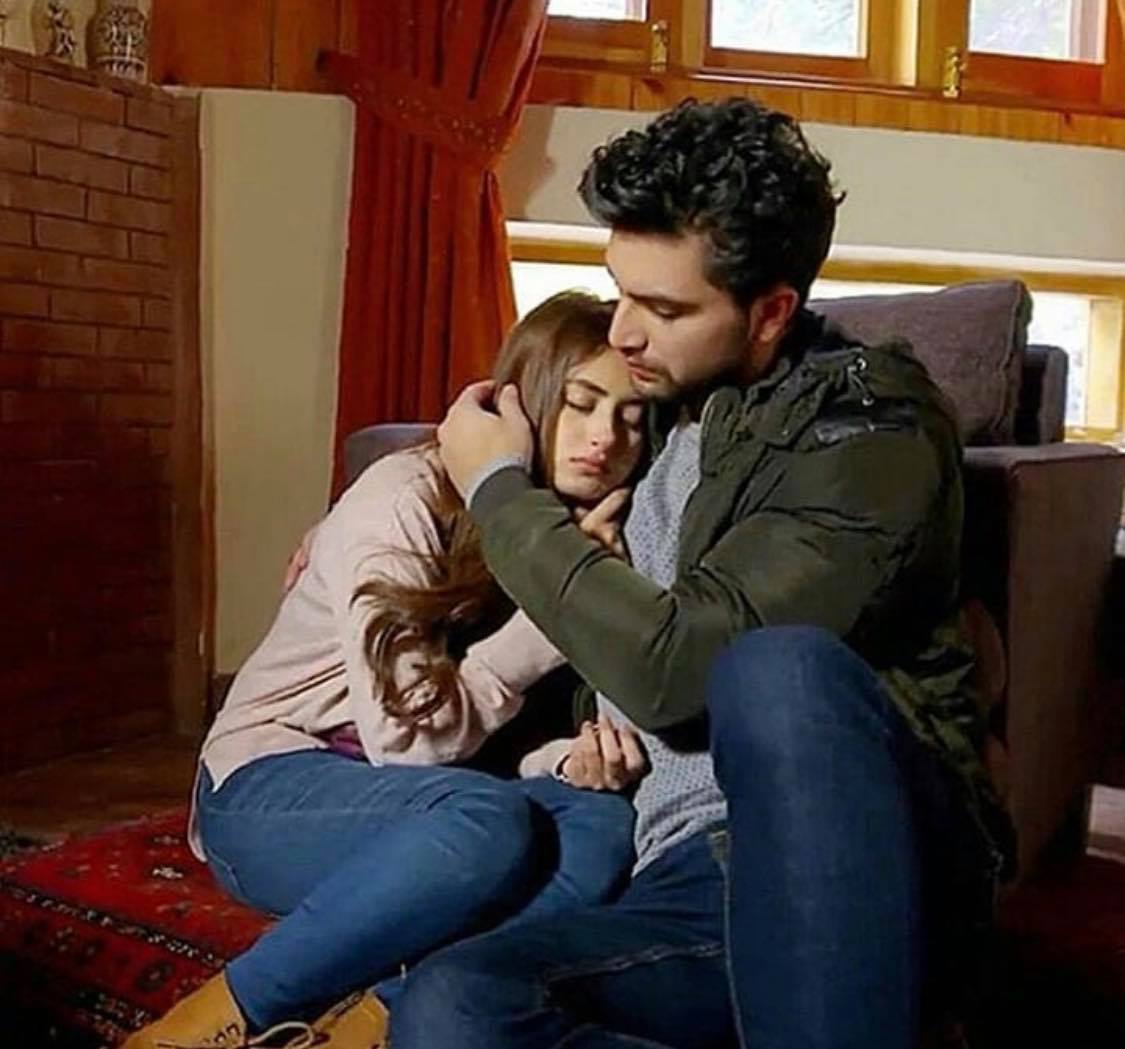 Minal Khan's Love Life
Minal Khan changed her course greatly in the past few months. After Aiman's marriage, she seems to be trying to reinvent herself. She is seen doing photo shoots more often, in some of them she has also been seen wearing clothes which she would normally not wear. Minal Khan and Manzoor Khan's relationship was no secret. Although she does not like to talk about this part of her personal life, there was news that she has broken up with her long-time boyfriend Manzoor Khan, and is in love with her co-star Ahsan Mohsin Ikram. Manzoor deleted all of Minal Khan's pictures from his social media handles and unfollowed her. Things got controversial when Minal's brother stepped in and threatened the page which posted the news! Now, it is quite obvious that Minal and Mohsin are officially a couple after the birthday surprise he gave her.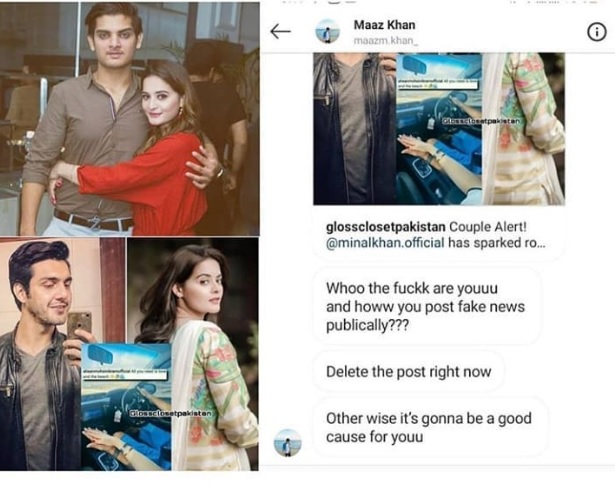 Rubina Ashraf Increasing Daughter's Screen Time
Rubina Ashraf has been in the industry for such a long time yet she has never been part of any controversies. This year she directed one of the most popular dramas Ruswai. Sana Javed was playing the leading role in the drama and Rubina Ashraf's daughter Minna Tariq had a strong central character in it. Towards the end of the play, Minna's character was getting more attention and screen time than that of Sana's. When asked about that in an interview, Sana Javed indirectly tried to imply that Rubina Ashraf was the one responsible for increasing her daughter's screen time. Rubina was terribly upset about that and she gave an interview in which she made it clear that she did no such thing. In this way, Rubina Ashraf got into a controversy for no apparent reason. She was heartbroken that this controversy was created.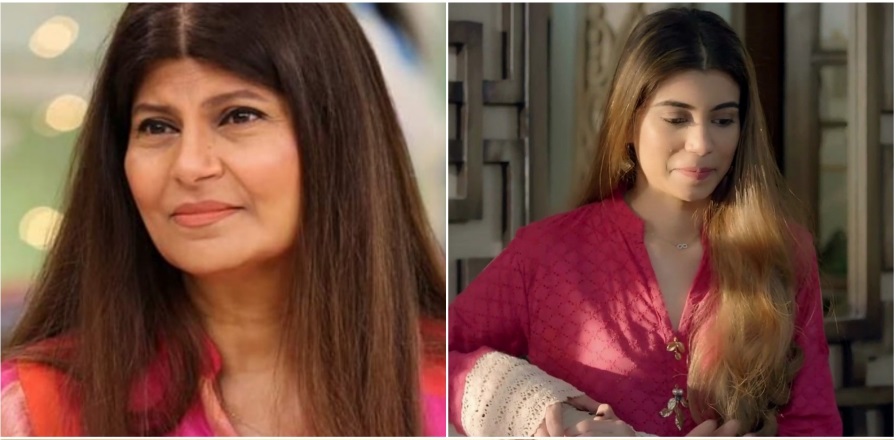 Adnan Siddiqui Mocking Sarfraz Ahmed
Adnan Siddiqui and Sarfraz Ahmed were playing on opposite sides when they were invited as guests on Fahad Mustafa's show Jeeto Pakistan. Sarfraz Ahmed has a problem speaking certain words clearly which everyone knows about and definitely not something to make fun of. Adnan mimicked him in a way that was both disrespectful and insensitive. It created a huge controversy and the public was outraged. Adnan later on apologized but people kept on criticizing him for not practicing what he preaches since a few days back he was giving Aamir Liaquat lecture on good behavior.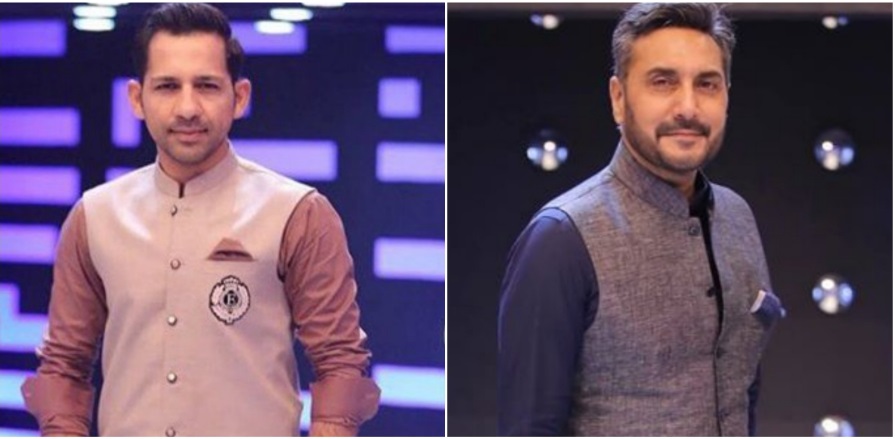 Zara Noor Abbas Endorsing Fairness Cream
Zara Noor Abbas wasn't expecting to get into such a big controversy when she endorsed a fairness cream. She defended her decision to do so by saying that the fact that she was endorsing a fairness cream did not hurt anyone. The hashtag #blacklivesmatter was trending at the moment and people's sensitivities were at the peak, nothing Zara said could defend her from being criticized. An entire debate started about whether celebrities should or shouldn't endorse such creams. Many top celebrities spoke against endorsing fairness creams and also shared that they had refused such offers many times.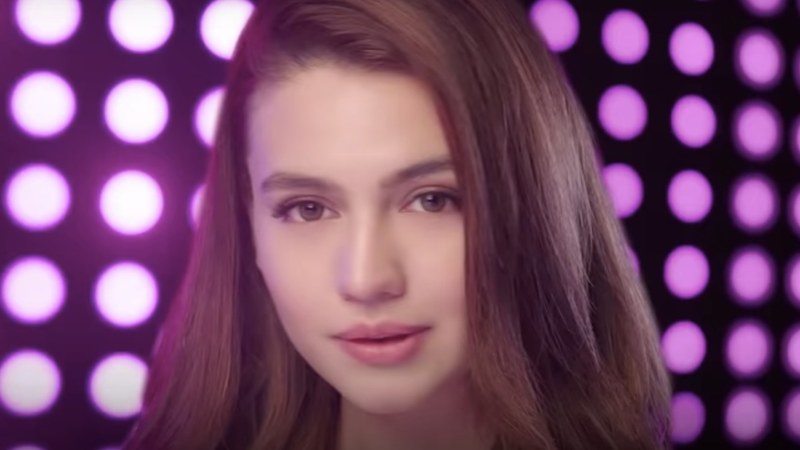 Mohabbat Tujhe Alvida and Judai
Zahid Ahmed and Sonya Hussyn's drama Mohabbat Tujhe Alvida turned controversial even before it aired. The teasers of the drama clearly showed that it was a rip off of the popular Bollywood film Judai. Not only this, Sonya completely mimicked Sri Devi's acting style in the drama. The social media users criticized the promos so much and were disgusted by the way the film was copied. Not only this Zahid Ahmed made a shocking revelation that he had no idea that the drama was a copy of Judai!!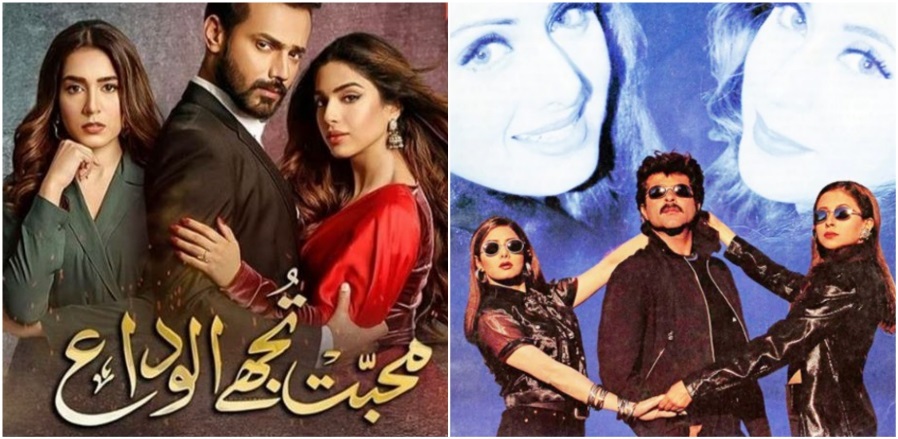 Ushna Shah's Remarks about Hadiqa Kiyani
Ushna Shah has been in the middle of controversy more than once this year mainly because of her tweets. Recently when the OST of her upcoming drama Bandhay Ek Dor Se was released she shocked everyone by criticizing Hadiqa's vocals. This gave rise to a huge controversy. Hadiqa Kiyani did not hold back while answering to her and Aima Baig also supported her. Later on, Ushna once again apologized for her remarks!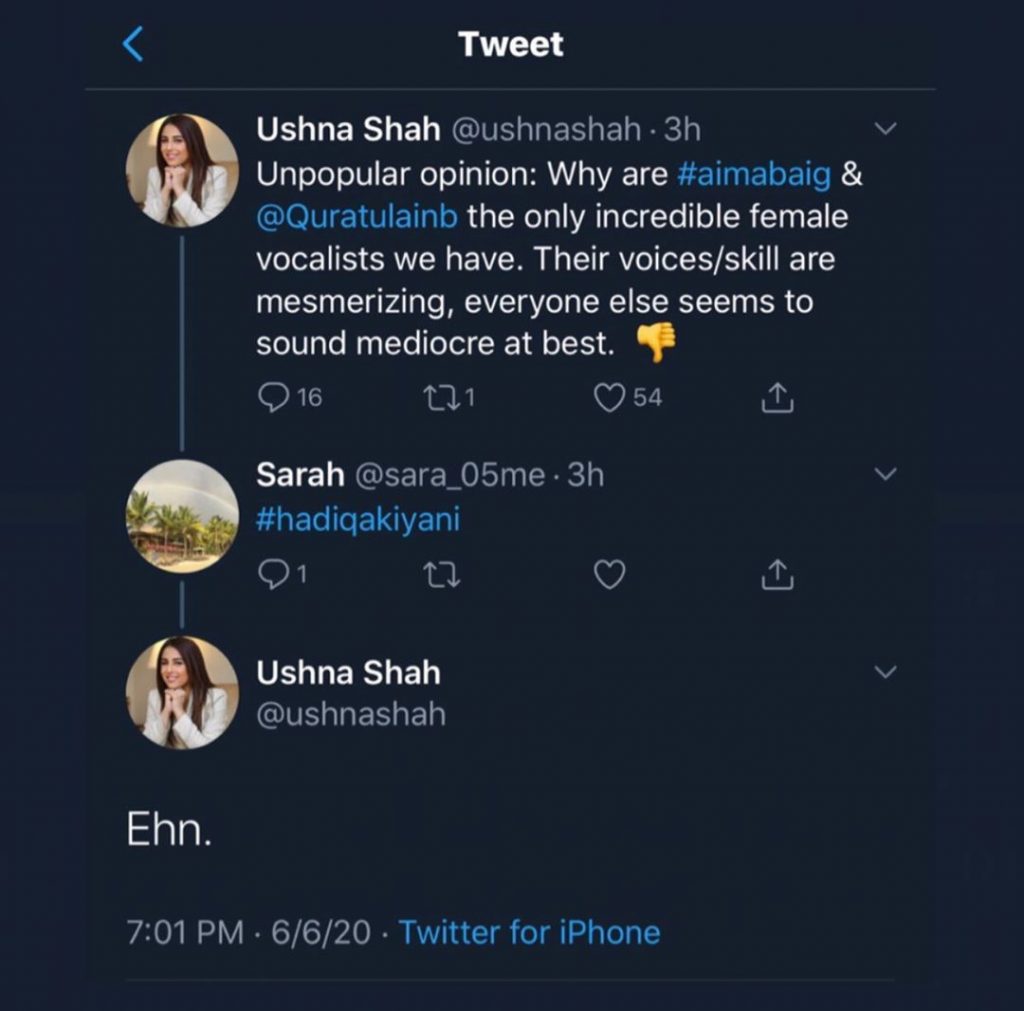 Noman Ijaz's Remarks About Extra Marital Affairs
Noman Ijaz usually does not get involved in controversies but this year he was in the middle of a big controversy due to his remarks in a talk show with Iffat Omar as the host. Iffat and Noman are close friends therefore when he was invited as a guest on the show, he was relaxed and slightly more open than he usually is in interviews. He talked about many things but his remarks about extramarital affairs became the talk of the town and were scrutinized especially when compared to his statements about metoo movement. Noman Ijaz's wife backed him up but this definitely affected the kind of reputation Noman Ijaz has as an individual.
Saba Qamar's Twirl In Mosque
Saba Qamar is another popular celebrity who came under severe criticism when the teasers of "Qubool" song were released. Saba Qamar and the singer Bilal Saeed shot the video in Masjid Wazir Khan, when the teasers came out people were enraged that both of them shot a romantic song which involved dance movements and the actor and singer holding hands. This escalated fast and at first, both Bilal and Saba tried to give different explanations but later on apologized. The sequence was also cut off from the video keeping in mind the sensitivities of the people. This was Saba Qamar's debut project as a director therefore it was unfortunate that it became so controversial.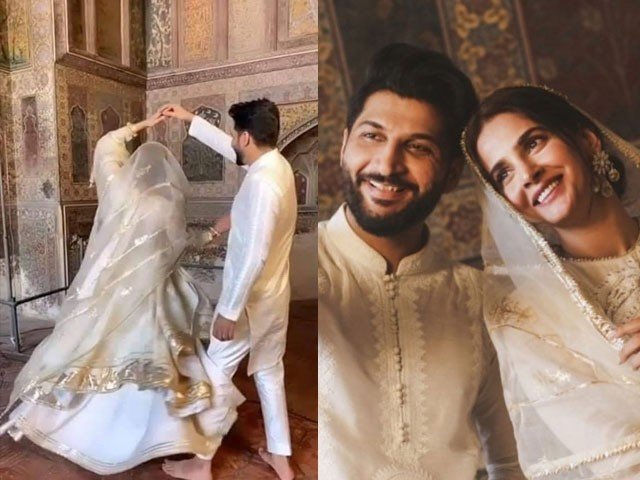 Ayeza Khan's Endorsement of Faiza Beauty Cream
Ayeza Khan is another celebrity who was criticized a lot this year. Most of the time Ayeza Khan does not get involved in controversies but this time around when she endorsed Faiza Beauty Cream by being part of their ad campaign, she was criticized not just by the people but also by fellow celebrities. Amna Illyas made a video in which she made fun of Ayeza Khan's Faiza Beauty Cream ad and also indirectly asked her to make better choices. Ayeza Khan usually stays silent when she is being criticized but this time she decided to reply to Amna Illyas. This was the first time that people witnessed Ayeza clapping back at someone.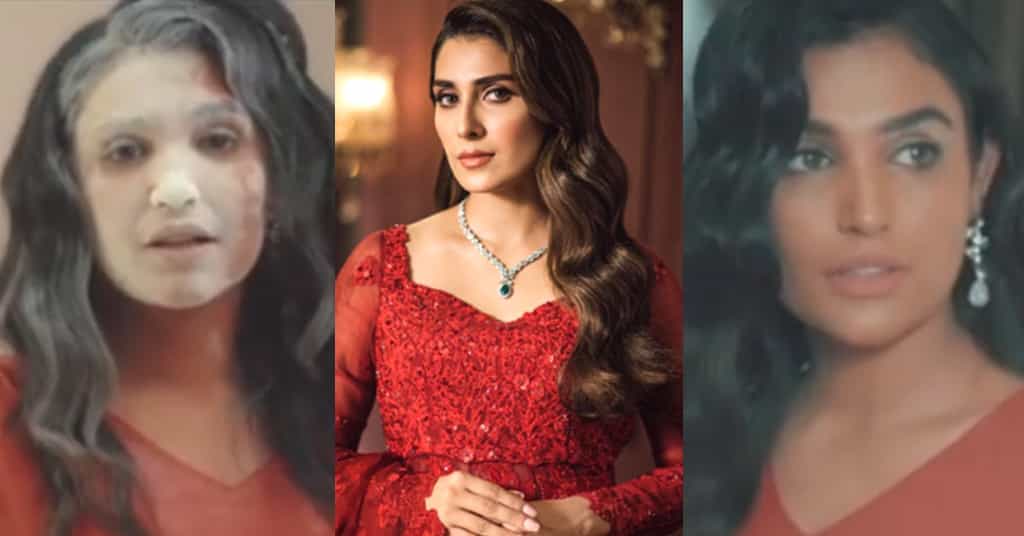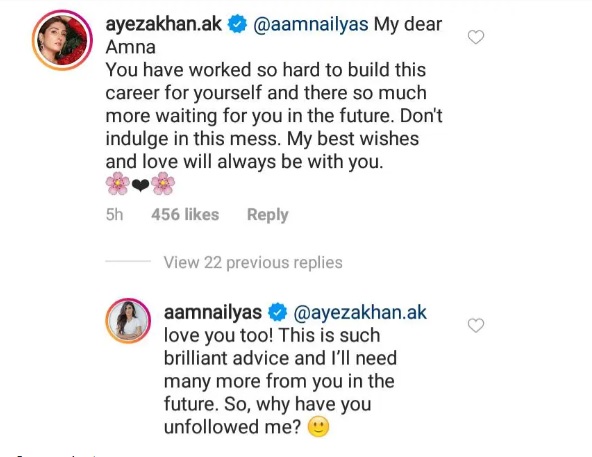 Amna Illyas' Fat-Shaming Amna Haq
Amna Illyas was in the news all this year for promoting a positive self-image and talking about how young girls are constantly put under pressure to meet certain standards of beauty. She was also in the news because she criticized Ayeza Khan and her video regarding her take on the issue had already gone viral. That is when someone posted an old video of Amna Illyas in which she was seen fat-shaming Amna Haq. Amna later apologized and said that she was a different person now. Even after the apology, the criticism continued for weeks; people called her a hypocrite.
Amna ilyas tells everyone to stop shaming people for their skin color & then bodyshames someone on national tv, Woke enough :)
When will our celebrities stop being hypocrite & brainless? pic.twitter.com/WKuwEkPW6p

— Ayeshay (@champagne_lassi) October 15, 2020
Public Rage Against Churails
When the web series Churails finally went on air, most of the Pakistanis were not too happy with it. Once, some of the clips from the series went viral even those people who had not watched the series, started criticizing it for being too bold and not in line with the norms of the society. Churails was constantly under criticism and every cast member including Hina Bayat came under strict scrutiny. It was the most controversial Pakistani show this year.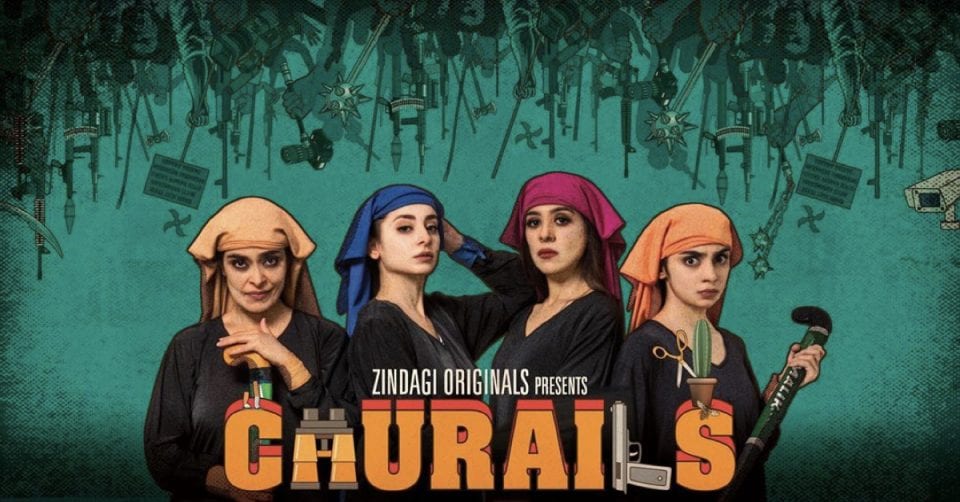 Hania Aamir's Big Pout
Who would have thought that an actress's big pout will become so controversial that she will actually have to address the issue! Hania Aamir posted some pictures on Instagram and instantly people started criticizing her for getting lip fillers. Most of the people bashed her for turning to cosmetic surgery even though she had such a pretty face and did not need it. Hania kept on posting these pictures and people continued criticizing her. After a few weeks, she posted a special video on Instagram telling people that this was a filter that she had been using which made her lips look big. Even after this explanation, many people thought that there was definitely a change in Hania's appearance because she got some cosmetic procedures done. That is how Hania joined the long list of Pakistani celebrities who are often criticized for getting cosmetic procedures done.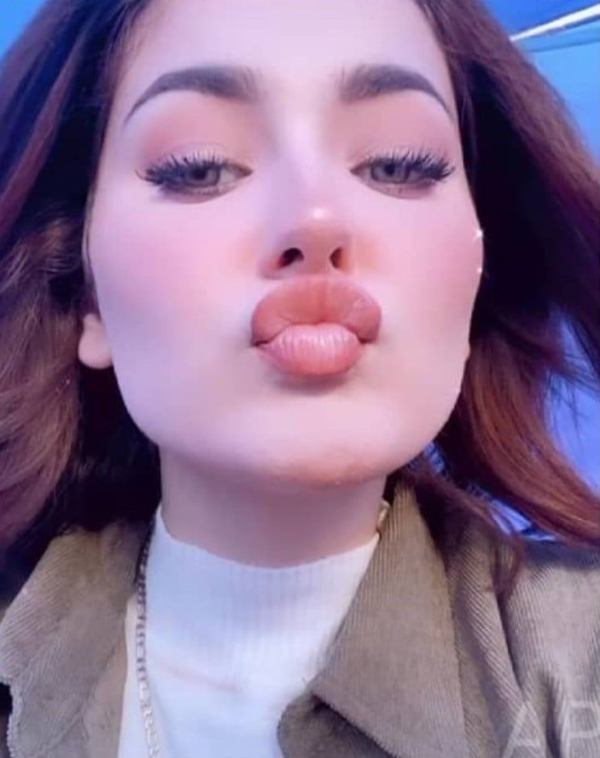 Javeria and Saud Non-Payment Allegations
Javeria and Saud are really active on social media and they have a lot of fan following too. Javeria usually presents herself as someone who is just like any other person out there which makes people relate to her. Veteran actress Salma Zafar shocked everyone when in an emotional video, she shared how this celebrity couple had made her work extra hard but did not pay her dues. This video instantly became viral and even after so many months people still criticize the couple even though they have repeatedly said that the allegations are false.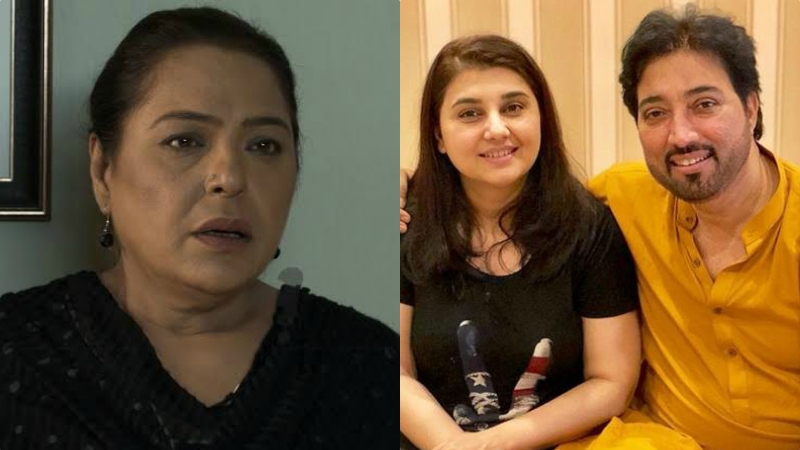 Yasir Hussain's Remarks About Ertugrul
Turkish series dubbed in Urdu "Ertugrul Ghazi" was a favorite among the public and many celebrities as well. While everyone else was praising the drama, Yasir Hussain repeatedly criticized it. There were even instances when other celebrities told him off for doing so. His criticism for the drama invited a lot of bashing from the public since he was the only one who had so many issues with the drama. So much so that if there was any news about the series' success, people tagged Yasir Hussain. He repeatedly kept on talking about how these Turkish stars were getting more love and attention from Pakistanis than their own celebrities. Not only this, he even went on to say that one-day Turkish actors will take over PTV! Even one of the Turkish actresses told him off for his remarks.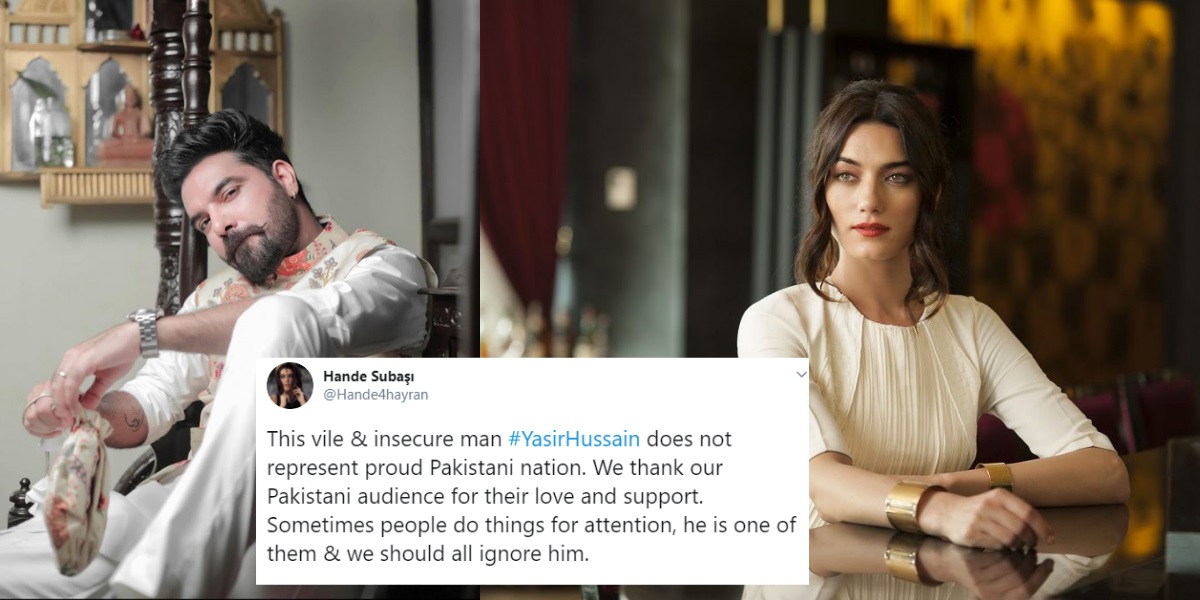 Hira Mani's Revealing Dress
Hira Mani has a massive fan following and most often she gets more love than hate from the viewers. When Hira Mani posted pictures from her photoshoot a few weeks back, she came under severe criticism. Her low-cut back sequins dress got the attention Hira was perhaps not looking for. People started making fun of Hira and most people were of the opinion that this particular style did not suit the actress. This dress proved that Hira was okay with showing some skin, a trend which is always controversial irrespective of who the actress is!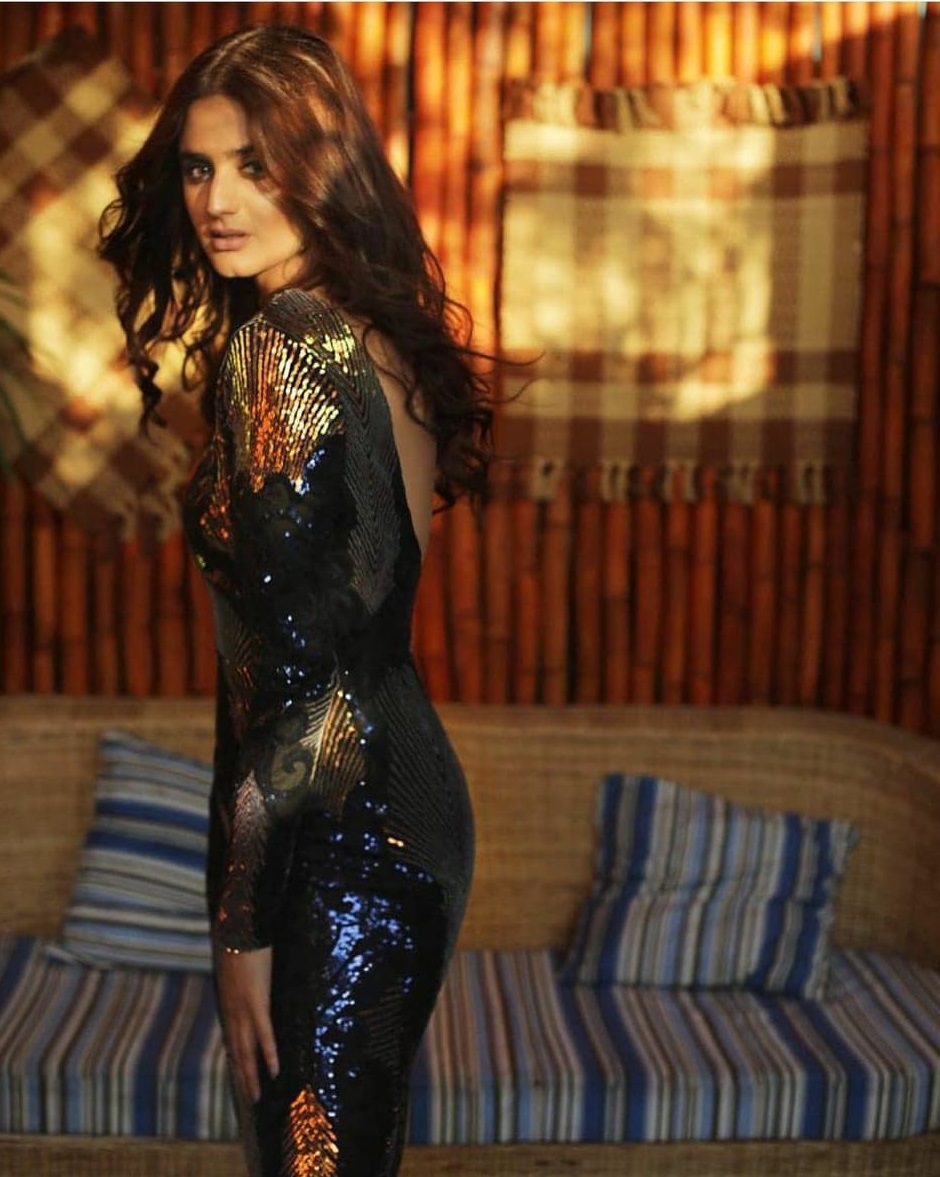 Mehwish Hayat's Gala Biscuit Ad
Mehwish Hayat always gets into controversies even when she is simply doing her work! This time around the Gala biscuit ad featuring Mehwish Hayat became so controversial that PEMRA got involved and parts of the ad were actually banned! It was an ad showing Mehwish Hayat dancing to an upbeat tune. Like all the other ads from the company, this one was also elaborate with Mehwish dancing in different traditional outfits. This ad which promised to promote the culture of Pakistan was ironically termed as 'indecent' by the public and ultimately by PEMRA as well. Who could have thought that a television commercial could give rise to such a big controversy?
Let me take you on a majestic journey of our #des, as the most awaited #deskayqissay is unveiled. It has been an absolute pleasure to be part of this masterpiece by #Gala #deskabiscuit, where we cherish the cultural diversity of our des bcoz "apnay des ka har rung hai Niraala" ♥️ pic.twitter.com/BBb6IQ0IMp

— Mehwish Hayat TI (@MehwishHayat) October 4, 2020
Usman Mukhtar In Sabaat
Who would have thought that an actor's choice to work in a particular drama will actually give rise to so much criticism. Usman Mukhtar was one of the main reasons why most people tuned into Sabaat. It took weeks of wait for the fans to eventually watch their favorite actor in the drama and when finally he made an appearance, every single week people questioned as to why he chose to be a part of the show. Usman Mukhtar became the center of discussion on social media portals and he was criticized so much that he, later on, talked about how this criticism affected his mental health.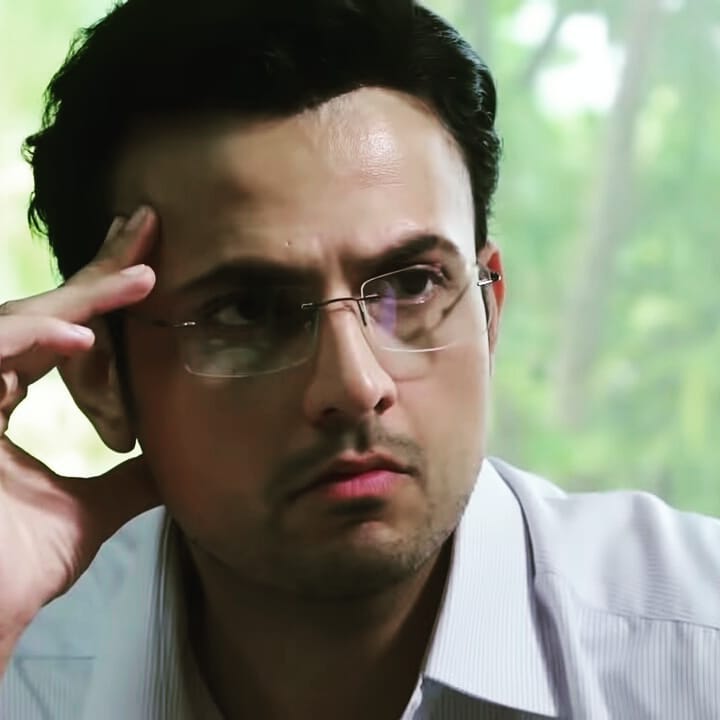 Minal Khan's Photo Shoot
Minal Khan's photoshoot with fashion model Hasnain Lehri immediately got major backlash from the public because of the outfits Minal wore in the shoot and also the poses. This was the first time that Minal was seen posing in such a way therefore people did not see this change as welcoming. She shared the pictures of the shoot on her Instagram page first and later on they were shared on other social media portals. Minal is clearly not scared of criticism which is whys he posted more pictures from the shoot a few weeks later.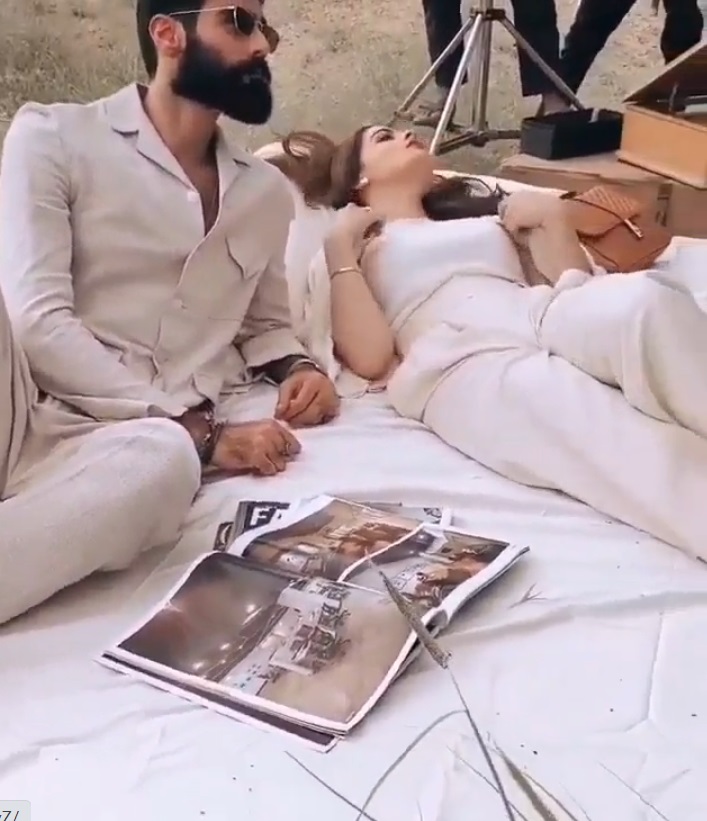 Can you think of any other controversies the celebrities got themselves into this year? Share your views.