Bilal Ashraf is undoubtedly the heartthrob of the Pakistan Entertainment Industry who has stolen many hearts with his dimpled smile, hot looks, and humble attitude. Bilal has beaten all the odds with the career-defining success of Superstar, this blockbuster film has unlocked a new phase in the actor's career.
Bilal is not all dimples and heavy monotone voice rather a talented actor who has shut up all the haters with his emotionally charged performances. The handsome hunks have many ladies fangirling over him and we believe those dimples are the culprit. The actor enjoys a massive fan base among all groups of ages.

Interesting Facts About Bilal Ashraf
Since we sensed the desperation of many fans of Bilal Ashraf who wanted to know the star a bit more, we present all the fans with some interesting facts. All those Bilal fans are in for a treat so without any further delay, let's get right to it.
Visual Effects Director
Bilal was born on 10 October 1979 to Punjabi parents and he studied in St. Michaels Convent School. He completed his graduation with double majors in finance and arts and a minor in psychology. The star belongs to a well to do family and his father is in the construction and building business. Bilal studied visual effects direction at Franklin & Marshall College in Pennsylvania, US, and learned animation from Escape Studio, London. He began his career as Visual Effects Director as he had 10 years of experience behind the camera.
Radical Films
Bilal is very patriotic and always wanted to give back to the country. After working as a Visual Effects Director and Hedge Fund Consultant abroad, Bilal came back to Pakistan and started his company, Radical Films with his sister. Radical Films was involved in the production of TV commercials and documentaries.
O21 & Janaan
In 2014, Bilal's cameo in thriller O21 made quite a splash among the audience and critics. His cameo proven to be a breakthrough and the actor started getting offers for many pivotal roles. The men in many production houses were quite impressed by the talent, charisma, and massive appeal of the actor. Soon he was locked for the leading role in Janaan which turned out to be the blockbuster of 2016.
Yalgaar Training
Yalgaar beat the stuffing out of him and the hard training took a toll on him. He was trained alongside commanders to know more about the life of a soldier. Ashraf trained hard for live stunts and used to work out twice a day, such was the requirement of the character.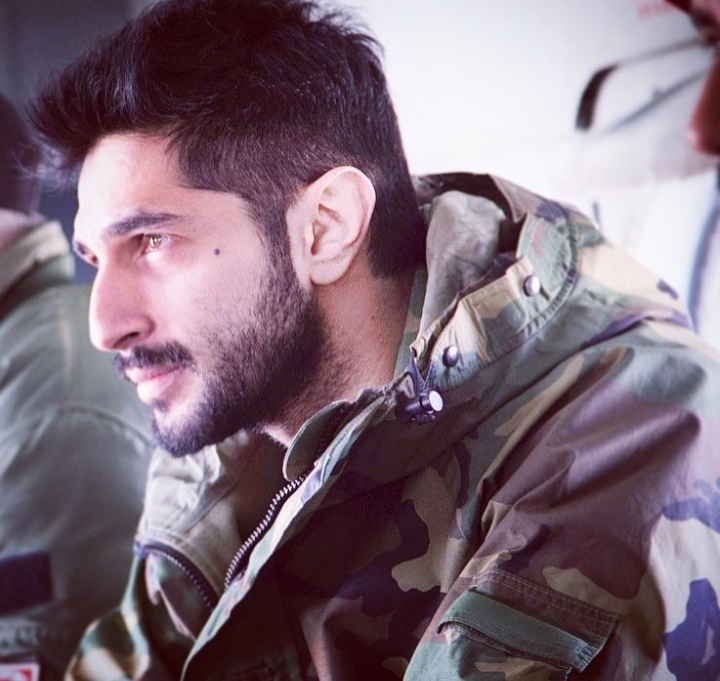 Dream Role
While many would have gone with more modern choices, Bilal sticks to the classics. The dram role for Bilal to play is the classical Bond villain. He has long dreamt of working with Anthony Hopkins as Bond and Monica Bellucci as Bond Girl.
Abs Inspiration
Bilal Ashraf's abs in Superstar were the talk of the town more than the film itself. As soon as the song Dharak Bharak came out, his abs and ripped physique grabbed attention everywhere. Many haters came out to say that the song was copied from Ranveer Singh's Tattad Tattad. When Bilal was asked about the song's inspiration, he was the song was 2000% inspired by that of Ranveer's. He further shared that it took him a year to get that body.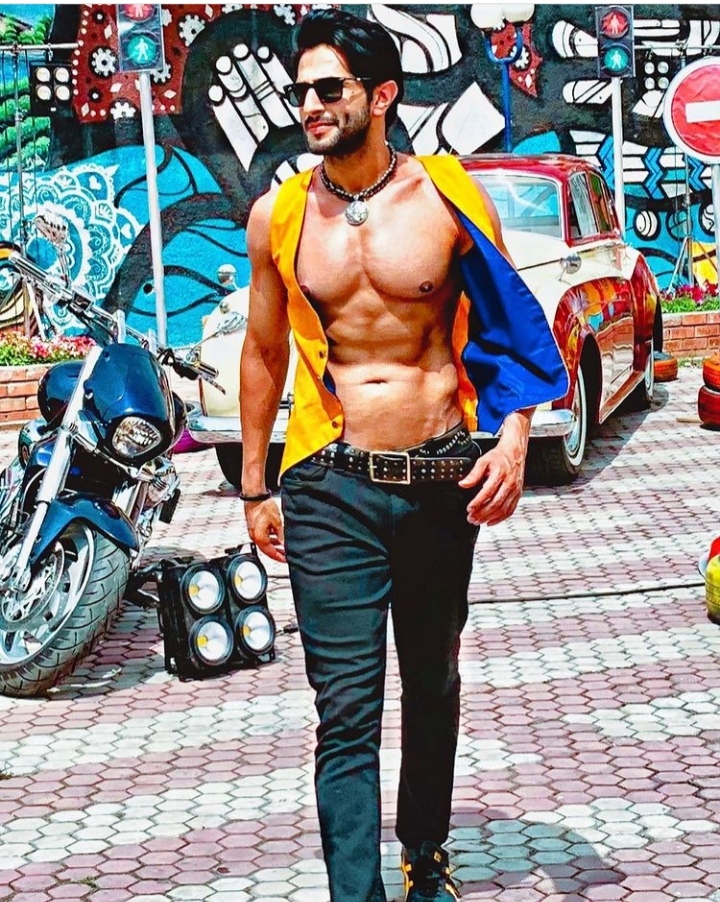 Acting Courses
The failure of Rangreza took a toll on the actor and he took a break to get over the past failures. He took the constructive criticism like a champ and worked hard to polish his craft. He took many acting classes and courses to improve his acting skills.
Fan of Ertugrul
While many big names are opposing the airing of international content on Pakistan's National Television Network, Bilal, on the contrary, is enjoying the Turkish TV series, Ertugrul. He believes that art should be appreciated regardless of where its made.
On a Break
The actor is on the much-needed break which he considers was long overdue. He put everything in the film superstar and gave his best as if it was his last. He didn't travel or spend much time with the family so the star was in desperate need of a break. He is looking after his father's business and plans to come when the right opportunity strikes.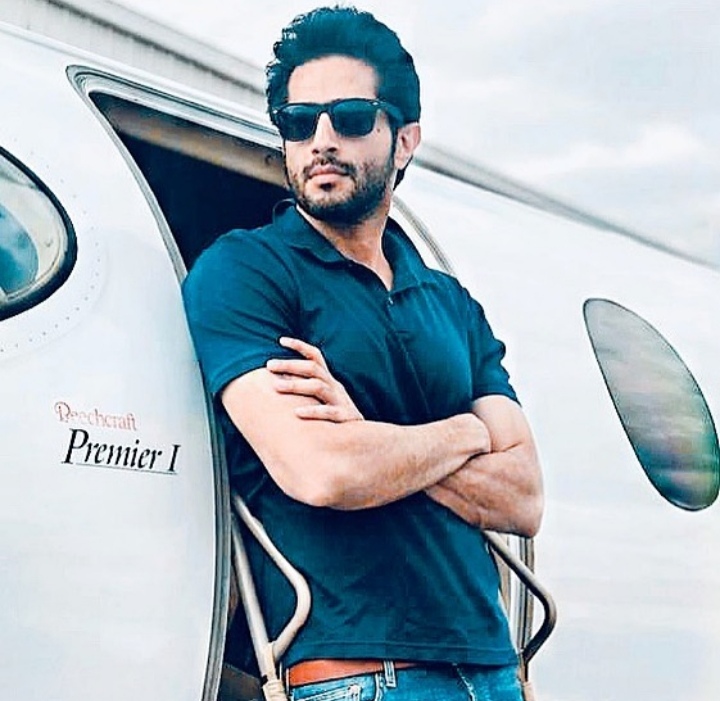 Loves Traveling
The actor loves traveling to rest and recover. Bilal loves to explore different places. Besides traveling when Ashraf is on the break, he loves to watch old movies and research the latest equipment.
Cricket
Bilal loves cricket and often plays with the team members on set. He is often seen cheering his favorite team in the PSL matches. Ashraf has a liking for sports and any physical activity as it helps him to relax.
Collaborations
Gracing the covers of many magazines, Bilal has stunned everyone with his dapper looks. He has walked the ramp several times for many ace designers. He has been a brand ambassador for many popular brands like Jazz Mobilink, Al-Falah Bank, Pepsi, and others.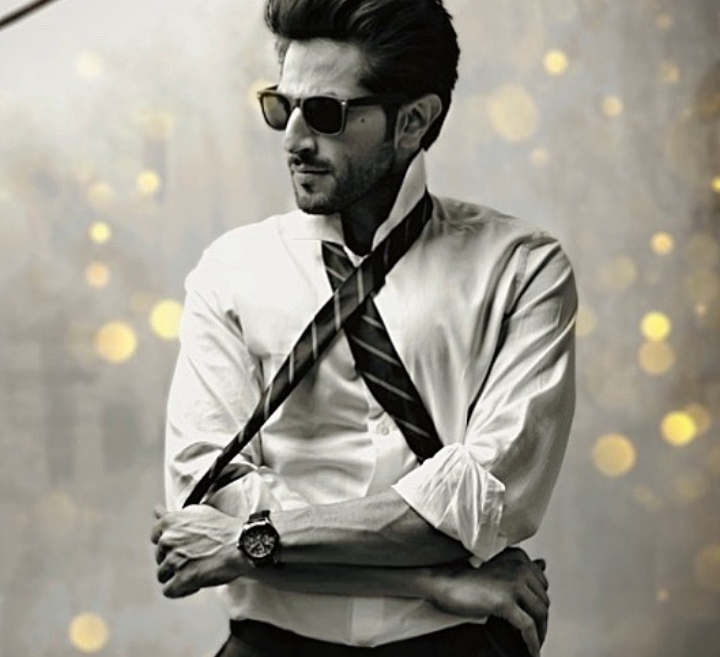 Action Masala Movie
Bilal wants to produce or act in an action masala movie like Teefa in Trouble. The type of action Ashraf is interested in is not the Akshay Kumar Simmba-type cop action but more like a Bourne and Kingsmen type.
Befikre Lounge
Bilal has teamed up with Jubliee Life Insurance to spread awareness about the Coronavirus. On their online show Befikre Lounge, Bilal interviews renowned people from different professions. Bilal also enlightens people with some fun activities they can do staying at home.
Personal Life
In an interview when Bilal was asked when is he planning to settle down. He revealed that he likes a girl and wants to marry soon. However, he didn't tell who the girl is and what she does. Asharf believes that an actor's life is greatly affected by the Showbiz as he is unable to give time to his family and children.
We wish the actor the very best in his upcoming projects and hope to see him grace the big screen soon.