Famous artist Bindiya has been married to American Pakistani doctor Zafar Ibrahim in USA. The wedding took place on 7th September 2013. Previously Bindiya has also been part of a program on TV to search for husband. It is third marriage of Bindiya. She has a son Jahanzeb Al-Khumaish from her first marriage and also has three grand children. Bindiya reported that she is happily married and her new husband has permitted her to work in showbiz. Her son also fully supported her in this decision.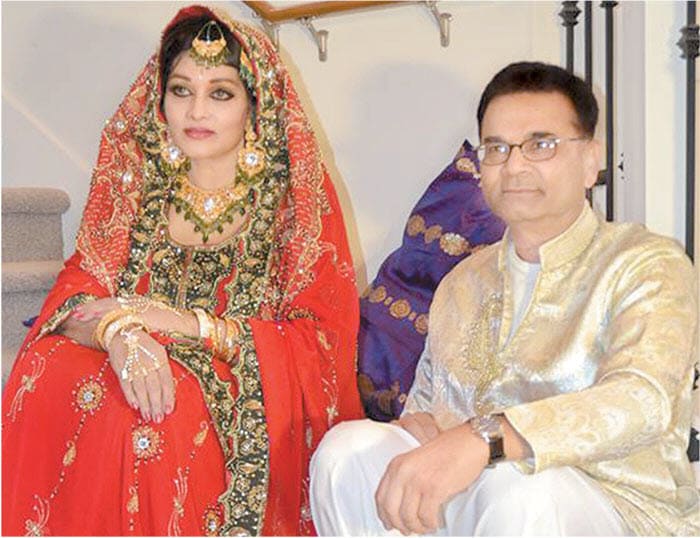 Bindiya born in 1960, belongs from an influential family. Her brothers were on key government position during General Zia ul Haq government. While her niece Vaneeza Ahmed is a leading model of Pakistan. Bindiya real name is Rubina, she started her career in late 70's as an English newscaster from PTV Islamabad. She later acted in films, TV dramas and stage, and also followed singing. In early 90's Bindiya took a break from showbiz and moved to USA. After a gap of about 15 years she returned to Pakistan and appeared in dramas like Meri Behan Maya on GEO Tv.
Bindiya's first marriage was with a Palestinian/Jordanian pilot Muhammad Al-khumaish in 70's. Al-khumaish went missing after some years of marriage and never returned to Pakistan. Bindiya's second marriage was with a Pakistani TV/stage artist Asad in 1991, after which she moved to USA.
Rashid Nazir Ali راشد نذیرعلی