Last month, a young Pakistani TikTok girl Ayesha went viral on social media, she became an overnight sensation after her dance video made waves on the the remix of an old Indian song by Lata Mangeshtar 'Mera Dil Ye Pukarey Aja', she danced at her friends' wedding. Ayesha's dance went viral and it was recreated by public in weddings. People danced their hearts out on "Mera Dil Yeh Pukare Aaja", in weddings.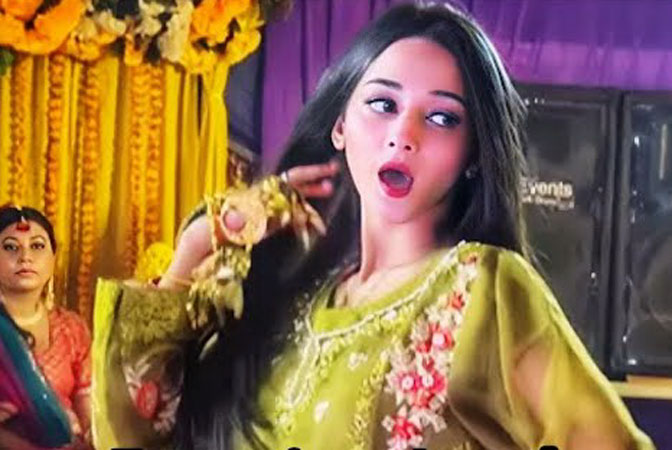 Viral girl Ayesha is now enjoying her fame and she is now popular in India as well. Well, in a strange happening today, the Indian actor Faizan Ansari has expressed his wish to marry the viral Pakistani girl Ayesha, he said, "I want to do Nikkah with her after giving her 15 lac rupees in Haq Meher ( security). 15 dekar nikaah karna chahta ho" Bollywood actor Faizan Ansari on his way to marry 'Mera dil ye pukare aaja' fame girl Ayesha. He admitted that he has no objection in giving her Haq Meher money and he will take her to Mumbai". The actor further revealed that his team is in talks with the viral girl Ayesha. The news about Faizan's proposal is going massively viral in India.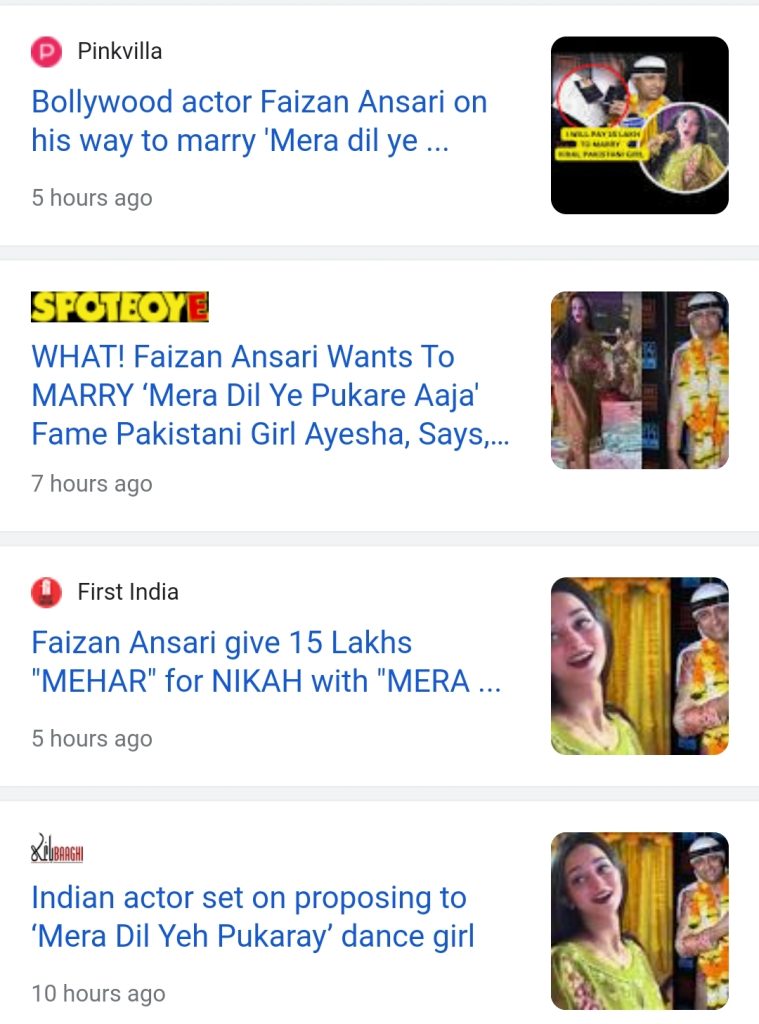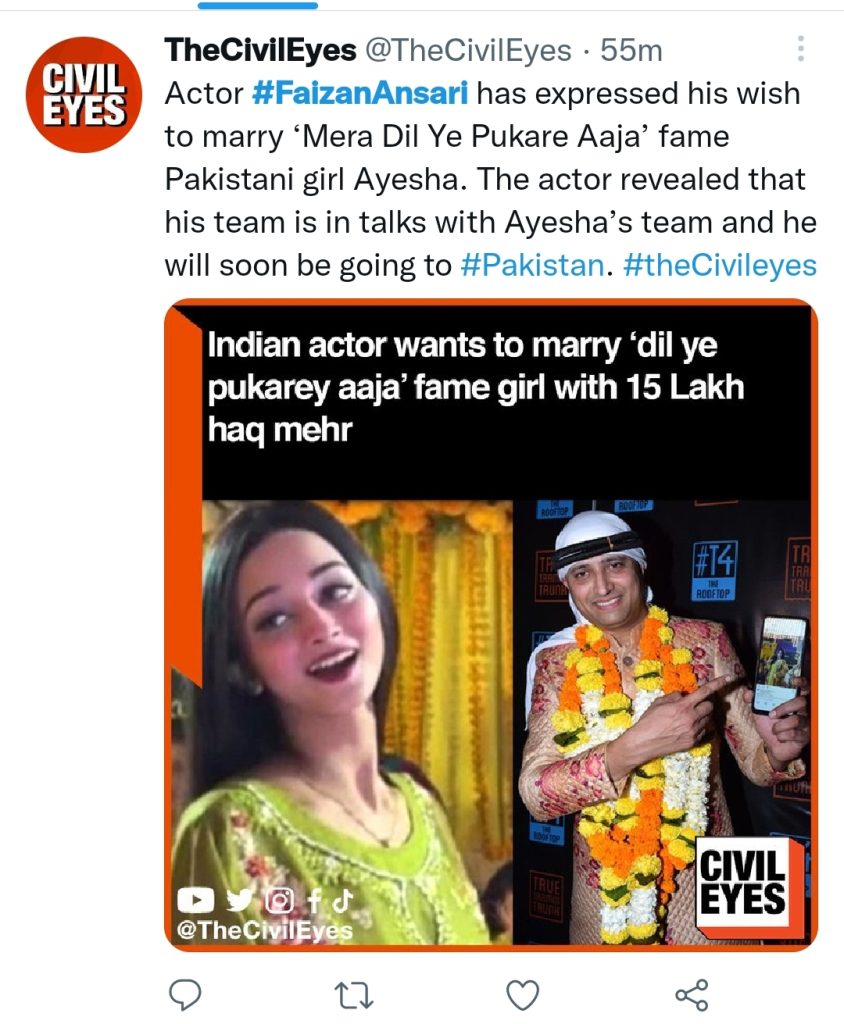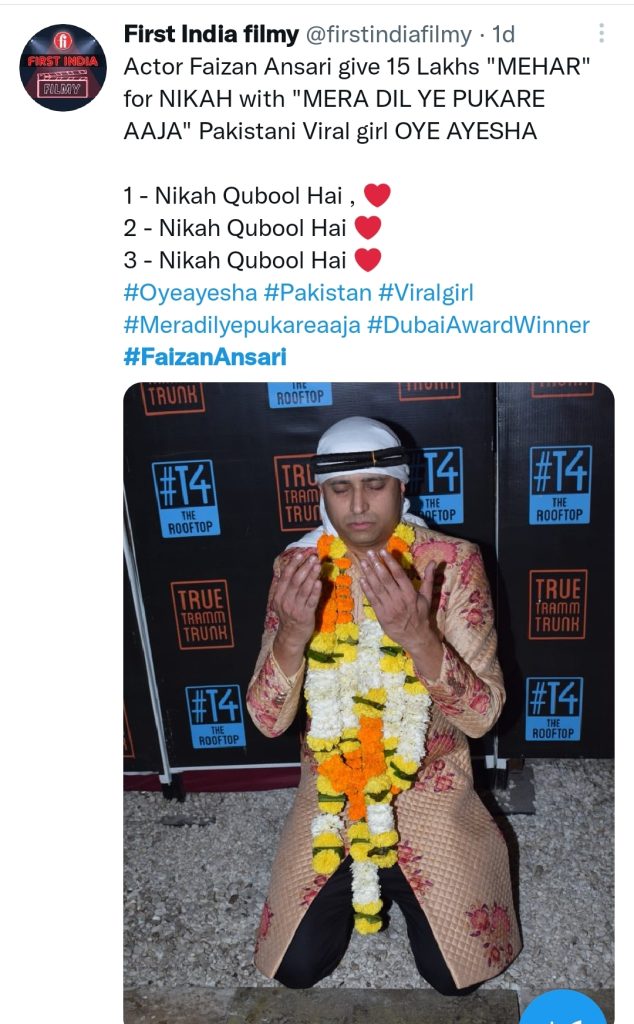 Have a look at the video links in which the actor and business man Faizan Ansari proposed viral girl Ayesha:
After seeing the video, fans are reacting to the video and they are saying that the viral girl has earned more than 15 lac and she can get a better match than this old man. A few Facebook users said that he should marry someone of his age. People trolled him and took a jibe at him as well. Many Pakistanis trolled the actor, a few said Ayesha would accept his proposal.