Border Clashes Between India And Pakistan – Celebrities' Reactions From Both Sides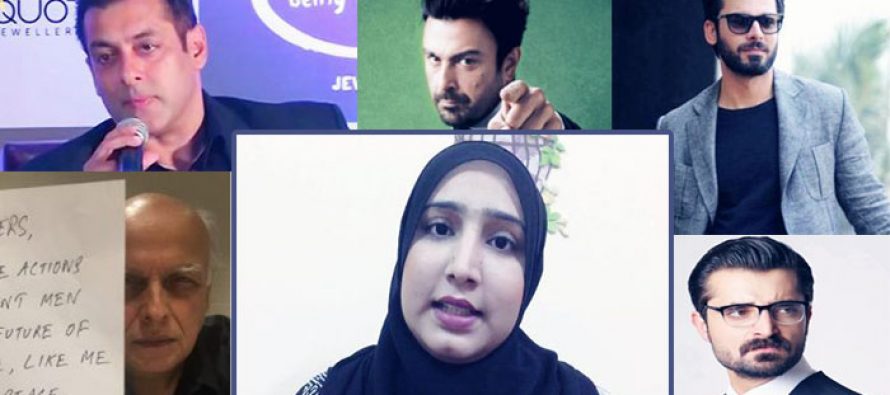 The recent border clashes between India and Pakistan had a big impact on the entertainment industry on both sides in various ways. Soon after the clashes a very tense situation led to a ban on airing of Indian films in Pakistan. Also, the extremist parties in India pressurized authorities to ban Pakistani actors from working in India. Indian Motion Picture Producers' Association banned Pakistani actors, singers and technicians from working in their country. There are many upcoming Bollywood films in which Pakistanis are either acting or they have given the music for it. The scheduled concerts of Atif Aslam and Shafqat Amanat Ali were cancelled. All these developments show that the recent clashes will not make it easy for Pakistanis to continue working in India.
These border clashes have put especially those artists who have worked in India in a very tough spot. On one side some Indian celebrities expect these Pakistanis to side with India because they feel that India did the right thing and on the other side of course Pakistanis are waiting for their response but many of them are pretending that nothing ever happened. While top Indian celebrities have shown support for their army by congratulating them but most of the Pakistani celebrities are either quiet or they are 'neutral' as Hamza Ali Abbasi pointed out.
Here are some reactions from top Indian celebrities: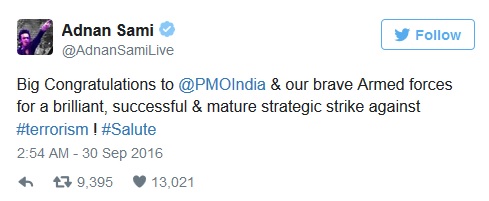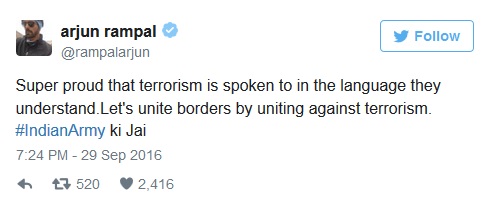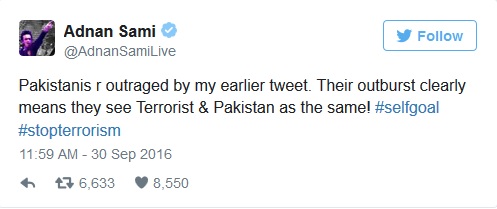 There are on the other hand some Indian celebrities like Salman Khan and Mahesh Bhatt who are not afraid of supporting Pakistani artists and do not support this war.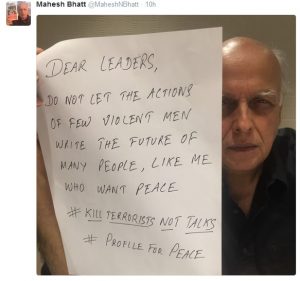 Among Pakistani celebrities Shaan Shahid and Hamza Ali Abbasi are the only ones who are supporting their army without sounding like war mongers. They are also rightly criticizing those celebrities who are only quiet because they do not want to severe their ties with India.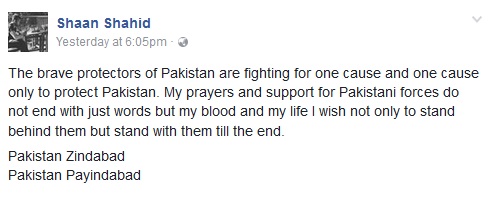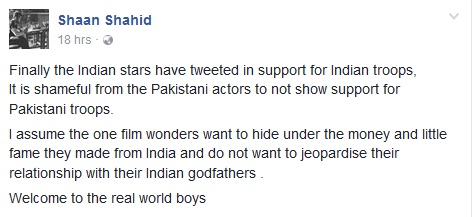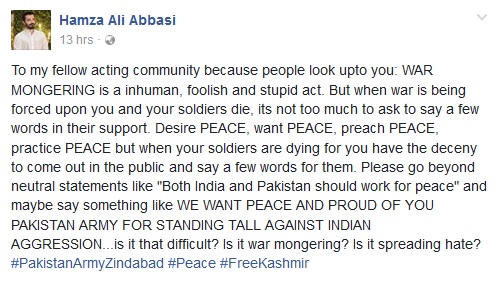 Hamayun Saeed didn't say anything himself but he retweeted a news post from ARY which did give the right message.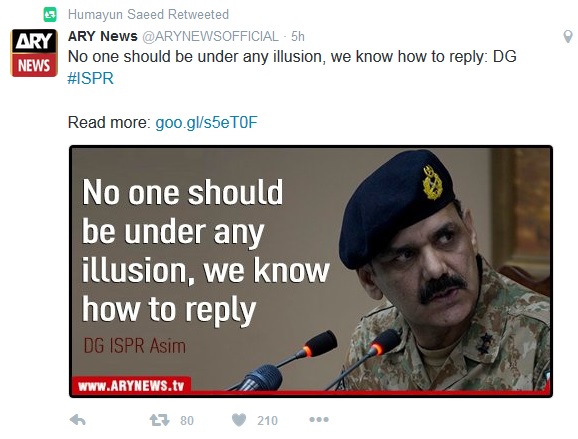 Salman Ahmed also gave Adnan Sami Khan a fitting reply to his tweets in which he supported Indian army and then later said that the reaction of Pakistanis to his tweets showed that Pakistanis must think that terrorism and Pakistan is one and the same thing.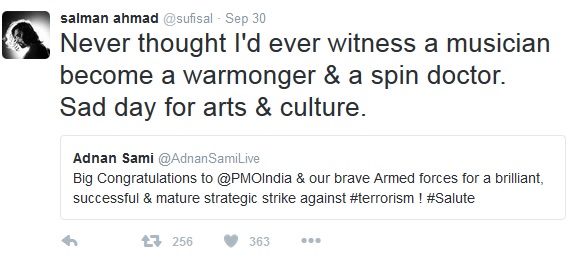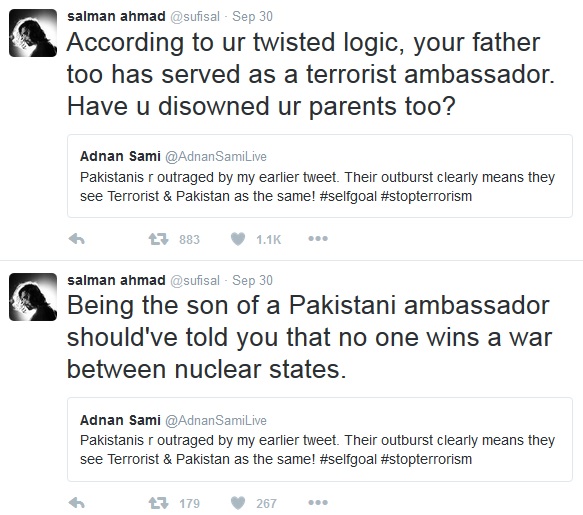 Shahid Afridi also tweeted in favour of peace.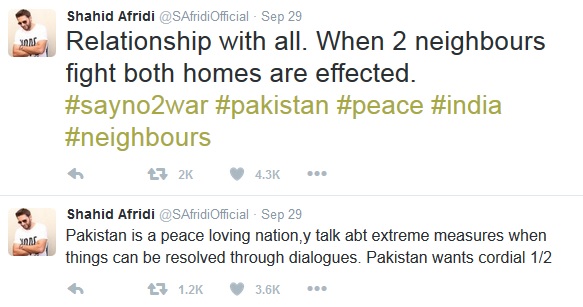 All these tweets without a doubt prove that while most Pakistani celebrities are hesitant to support their army because they are either working in India or want to work in India, the Indian celebrities went all out and supported their army. Sajal Aly while talking to Dawn said that artists should not be dragged into all this. Is this kind of 'neutrality' right or wrong? Is supporting their own army at this time not an option for some Pakistani artists because they are afraid that they might lose their projects in India?
Artists should stay away from war no doubt but they should be able to show support for their army without the fear that they will offend someone. Shaan Shahid and Hamza Ali Abbasi are doing it and we want to see more artists showing support for their army, not for war. As Hamza Ali Abbasi said, right now neutrality is betrayal.
---