Boxer Amir Khan and Faryal Makhdoom on Sunday met Aseefa and Bakhtawar, the daughters of Pakistan's former Prime Minister Benazir Bhutto in Dubai. Amir Khan shared some boxing tips and trained them as well.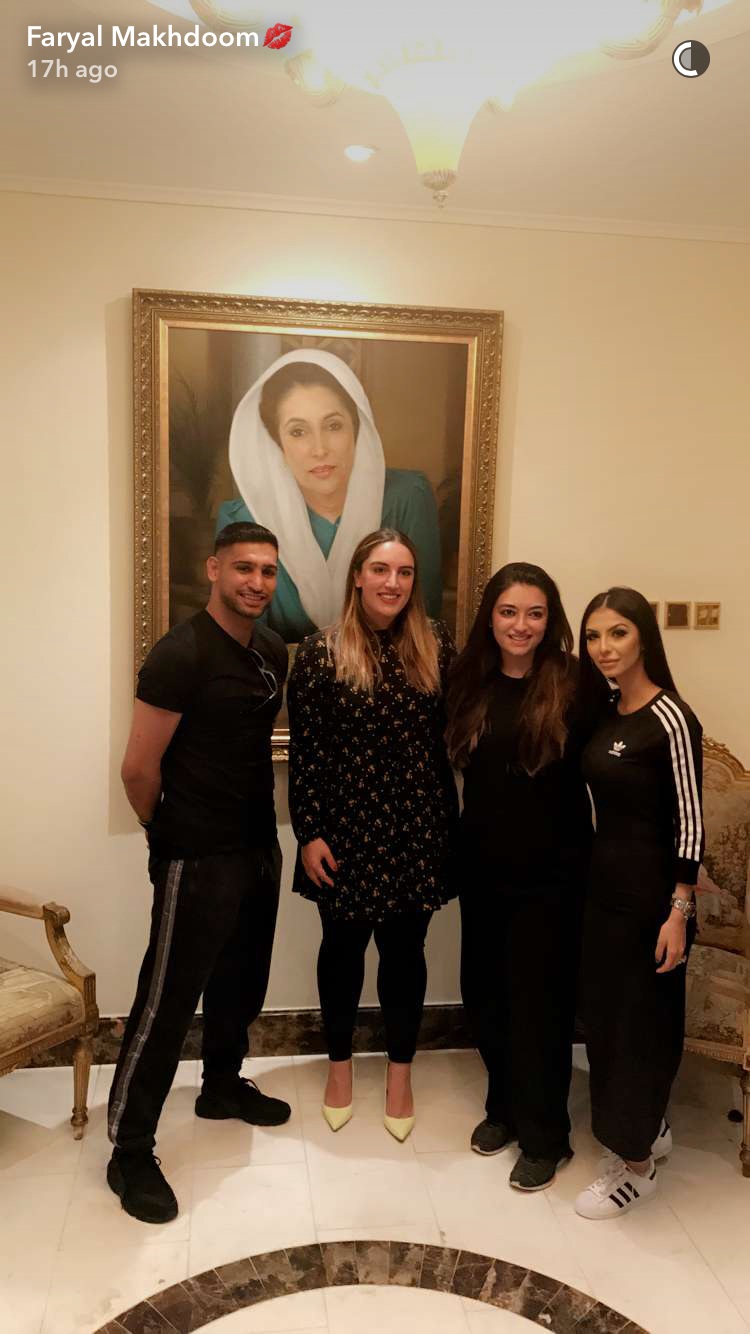 Speaking to Geo Tv from Dubai, Amir was all praises for the sisters.
"I met Bakhtawar and Aseefa through my wife Faryal and they invited me to Lahore. We had some food with them and had a great time with them. They are really really nice people, [their] hospitality was amazing," Amir said.
"We went to the gym; as Bakhtawar trains and she loves boxing so I trained her with the coach, helped her. We learnt boxing and everything. She did great. Honestly, she boxes very good. She is very strong. She is very committed and very focused."
"Bakhtawar loves boxing and I trained with her in the gym," he said, adding that she gifted him and his wife the autobiography of her mother, "Daughter of Destiny".
Nice spending the day with @BakhtawarBZ and @AseefaBZ training them at the gym #mydubai pic.twitter.com/qodC9RPe4T

— Amir Khan (@amirkingkhan) May 7, 2017