Bushra Ansari is a veteran actress. Bushra Ansari was married to Iqbal Ansari previously, with whom she has two daughters Meera Ansari and Nariman Ansari. Bushra Ansari believes in keeping her private life personal, but somehow the news came to the surface that Bushra Ansari and Iqbal Ansari are not together anymore and Bushra Ansari is now married to director Iqbal Hussain. Even though Bushra Ansari never talked about it publically.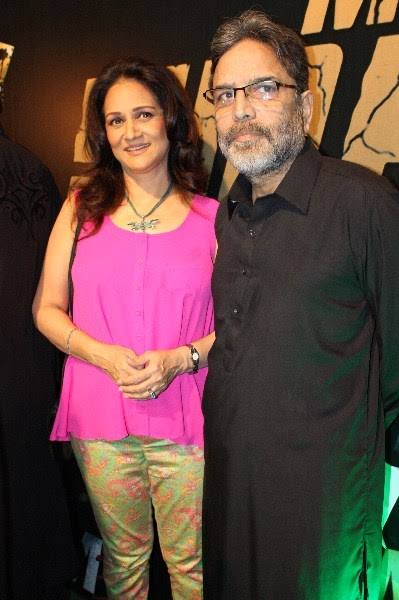 Talking about the relationship of her ex-husband with his daughters Buhsra shared that when Nariman was in O'Levels, she used to study with boys, her father made a restriction that boys will not call. Bushra Ansari said that she told him that Nariman studies with boys and if you restrict her she will start laying that she is talking to a girl and Bushra didn't want her daughter to lie.
"I think we need to give a bit of space to children that my daughters' father gave them. They are not afraid of him" said Bushra
"Even though he belongs to a very conservative background, but I worked in the industry, and if his daughters wanted they could join the industry or they could dance, he didn't mind" shared Bushra while talking about her ex-husband Iqbal Hussain.