Aamir Liaquat Hussain's sudden demise raised several questions and suspicions among his fans as he was found dead at his residence on 9th of June. According to the people Aamir Liaquat Hussain has been murdered by someone over a property dispute. A few days ago local court in Karachi passed a notification that Aamir Liaquat's autopsy will be held on 23rd June in order to know the actual reason behind his death.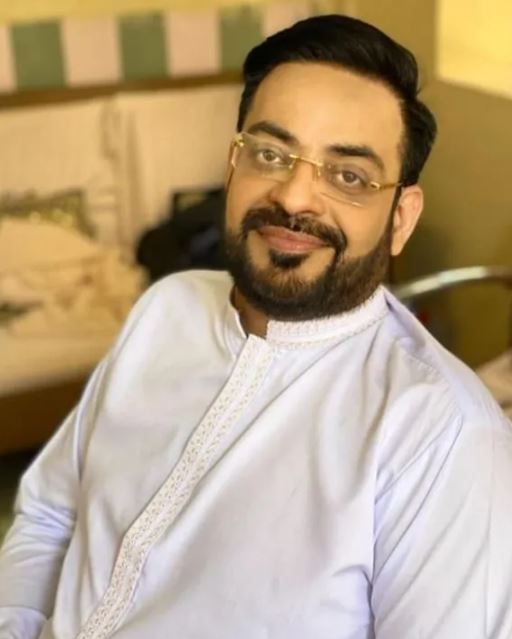 After the court issued the notification, Aamir Liaquat's son Ahmed, daughter Dua and ex-wife Bushra Iqbal filed a petition in Sindh High Court against the orders of a local court who ordered to exhume the body of Aamir Liaquat on23rd June.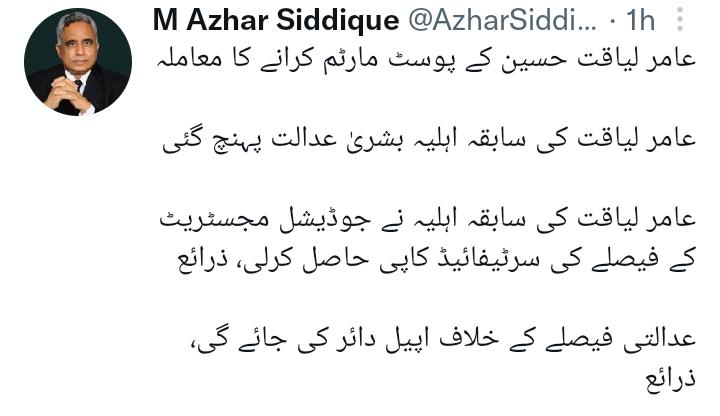 Recently, the latest verdict regarding Aamir Liaquat's autopsy was announced by Sindh High Court which ordered to suspend Aamir Liaquat's autopsy which was to be conducted on 23rd June. Bushra Iqbal took to her official twitter account where she revealed the latest verdict of court and thanked Allah Almighty.
حسبی اللہ ونعم الوکیل 💫الحمد للہ یارب
Order of #AamirLiaquat Exhumation (post mortem) has been suspended by Sindh High Court
#AamirLiaquatHussain #عامر_لیاقت_حسین #SHC https://t.co/hbBSUBa0Gt

— Dr Bushra Iqbal🇵🇰 (@DrBushraIqbal) June 22, 2022
A video lately popped up on social media which shows Bushra Iqbal crying her heart out after the court announced the decision in their favor. Dua and Ahmed can be seen trying to console their mother, have a look!
Here we have gathered some public reviews, have a look!