Coronavirus is a global pandemic that has been spreading fast. There have been so many people who were affected by the virus and are now cured. There are however many unfortunate patients who did not win the battle with Coronavirus. While people are already scared of the Coronavirus and there is panic all around the world, they got even more scared when some of the celebrities and high public officials were diagnosed with Coronavirus. Although, the list of public officials and athletes who have been diagnosed with the virus is long, here is a list of the most prominent names.
Tom Hanks and Rita Wilson
The well-known American celebrity couple was diagnosed with Coronavirus soon after the virus started to spread in the US. Tom Hanks took to social media to share his symptoms. A few days later, he also informed his followers about how they were both doing. Tom Hanks has a massive fan following, therefore, the fact that he was diagnosed with Coronavirus served as a bitter reality check for all.
[the_ad id="141498″]
— Tom Hanks (@tomhanks) March 12, 2020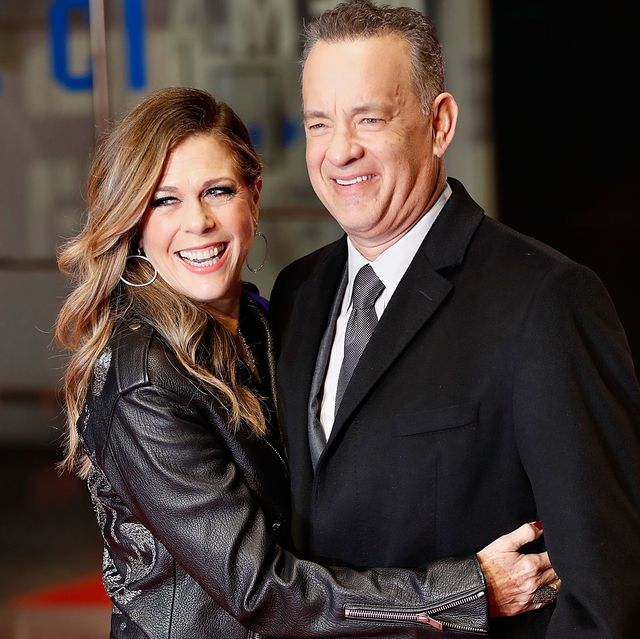 Sophie Grégoire Trudeau
Canadian Prime Minister Justin Trudeau's wife Sophie Grégoire Trudeau was tested positive for Coronavirus after her visit to London in which she met many prominent personalities. Justin Trudeau shared the news on his Twitter handle and after that everyone who had been in contact with Sophie Grégoire Trudeau got tested or isolated themselves.
I have some additional news to share this evening. Unfortunately, the results of Sophie's COVID-19 test are positive. Therefore, she will be in quarantine for the time being. Her symptoms remain mild and she is taking care of herself and following the advice of our doctor.

— Justin Trudeau (@JustinTrudeau) March 13, 2020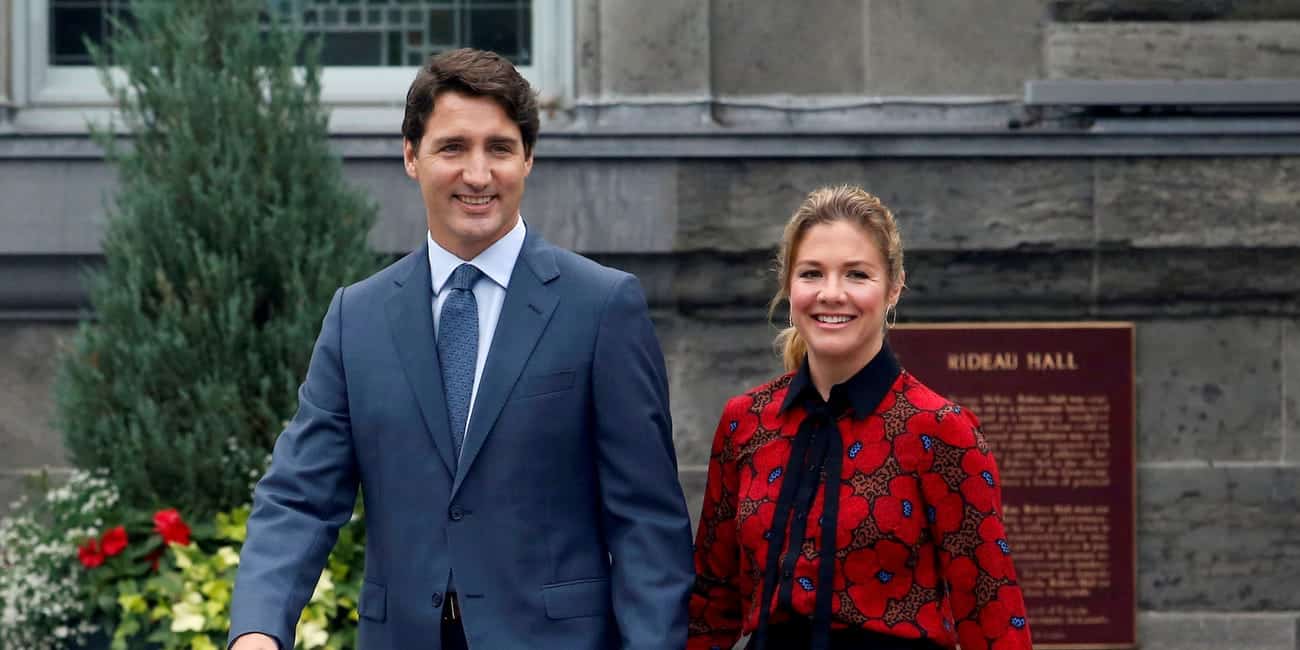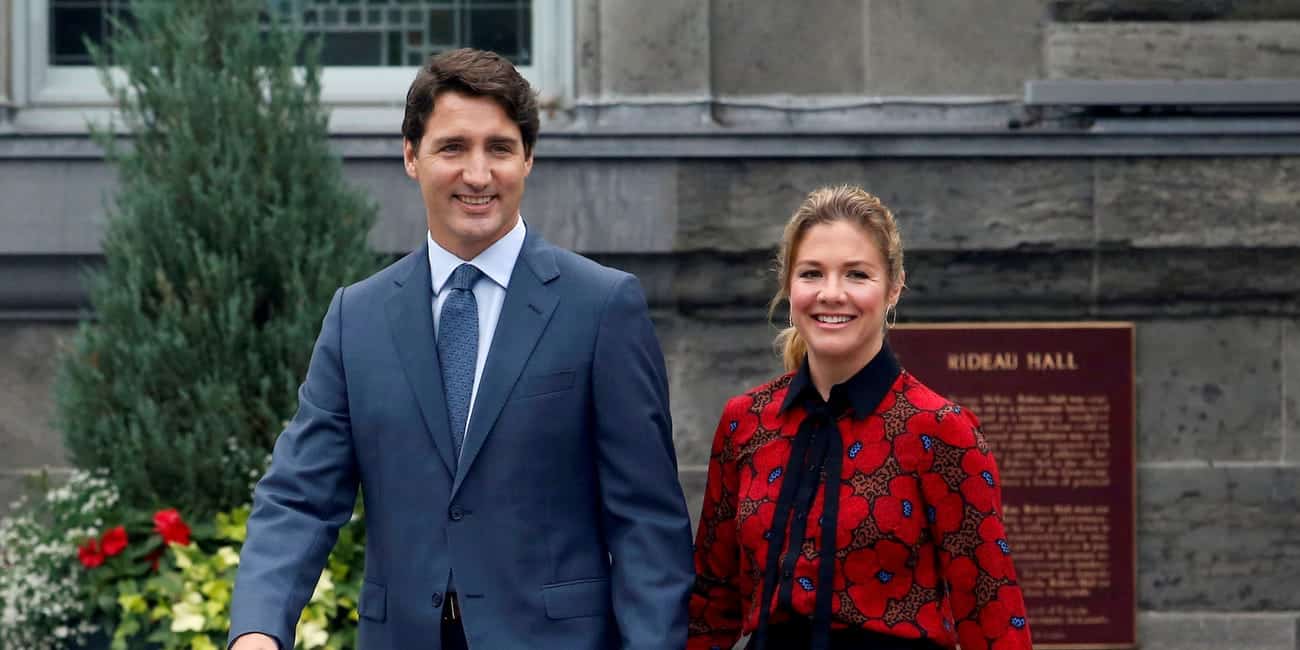 Idris Elba
Idrissa Akuna Elba OBE is an English actor, writer, producer, musician, DJ, rapper, and singer. He took to Twitter to share with his followers that he had been diagnosed with Coronavirus. He shared that he had no symptoms but he got himself tested because he had been in contact with someone who had been diagnosed with Coronavirus. He also urged people to stay calm and not spread false news.
This morning I tested positive for Covid 19. I feel ok, I have no symptoms so far but have been isolated since I found out about my possible exposure to the virus. Stay home people and be pragmatic. I will keep you updated on how I'm doing 👊🏾👊🏾 No panic. pic.twitter.com/Lg7HVMZglZ

— Idris Elba (@idriselba) March 16, 2020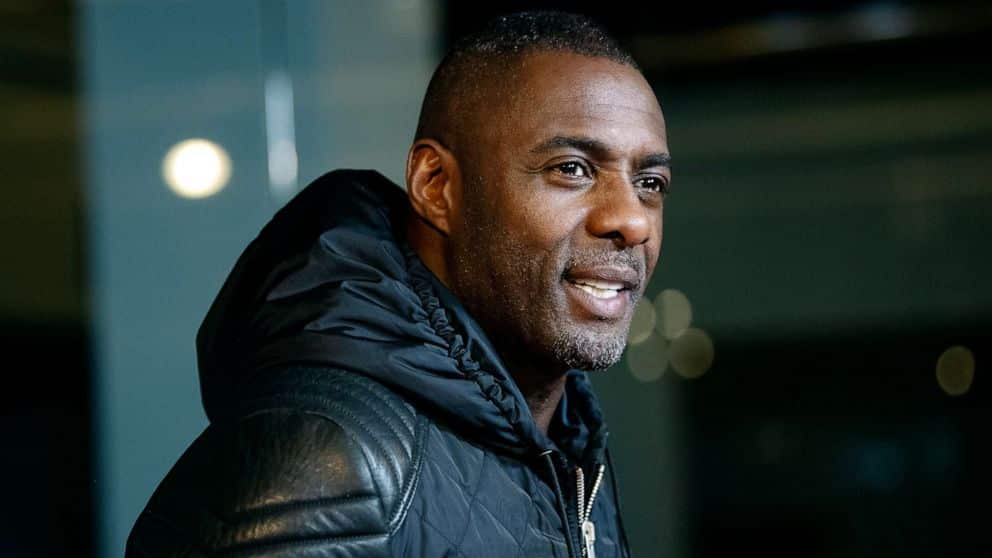 Kristofer Hivju
Kristofer Hivju is a Norwegian actor who is well known for playing the roles of Tormund Giantsbane in the HBO fantasy series Game of Thrones and Connor Rhodes in The Fate of the Furious. Kristofer Hivju took to Instagram to announce that he had been tested positive for Coronavirus. He asked people to be careful and asked them to follow the precautions advised. People have been waiting to hear from him.
Olga Kurylenko
Olga Konstiantinivna Kurylenko is a Ukrainian-born French actress and model who starred in James Bond, Quantum of solace. She also turned to social media to share this news with her fans. She also asked them to be cautious and shared the symptoms with her fans. "Hello everyone! I'm feeling better today. My fever is gone!I hear people can't figure out where I currently am. I'm in London! How do I know it's coronavirus and not just a flu? I did a test for coronavirus which came back positive. What are the medicines that doctors prescribed as treatment? NONE! I was told to take paracetamol in case my fever was too high and if I was in too much pain." "Good luck everyone!"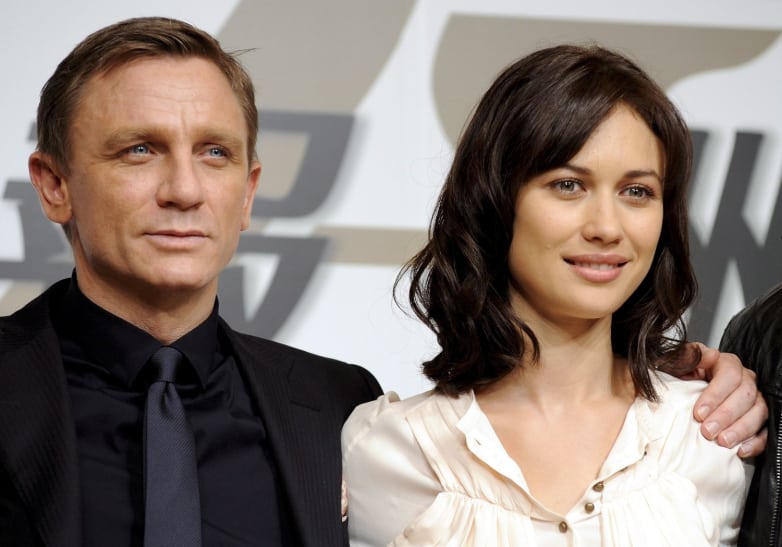 Rachel Matthews
Rachel Lynn Matthews is an American actress who recently played Honeymaren in Frozen 2. Rachel Matthews took to Instagram to announce that she had been tested positive for Coronavirus. Like all the other responsible celebrities, she shared her list of symptoms and asked people to be careful.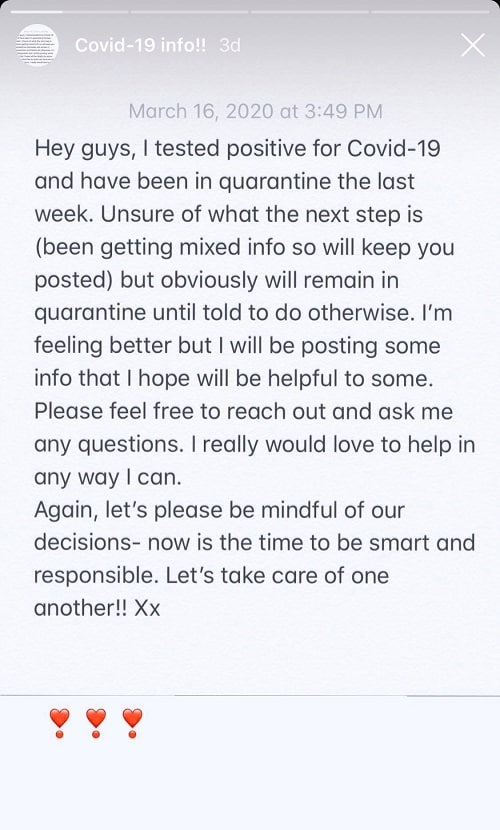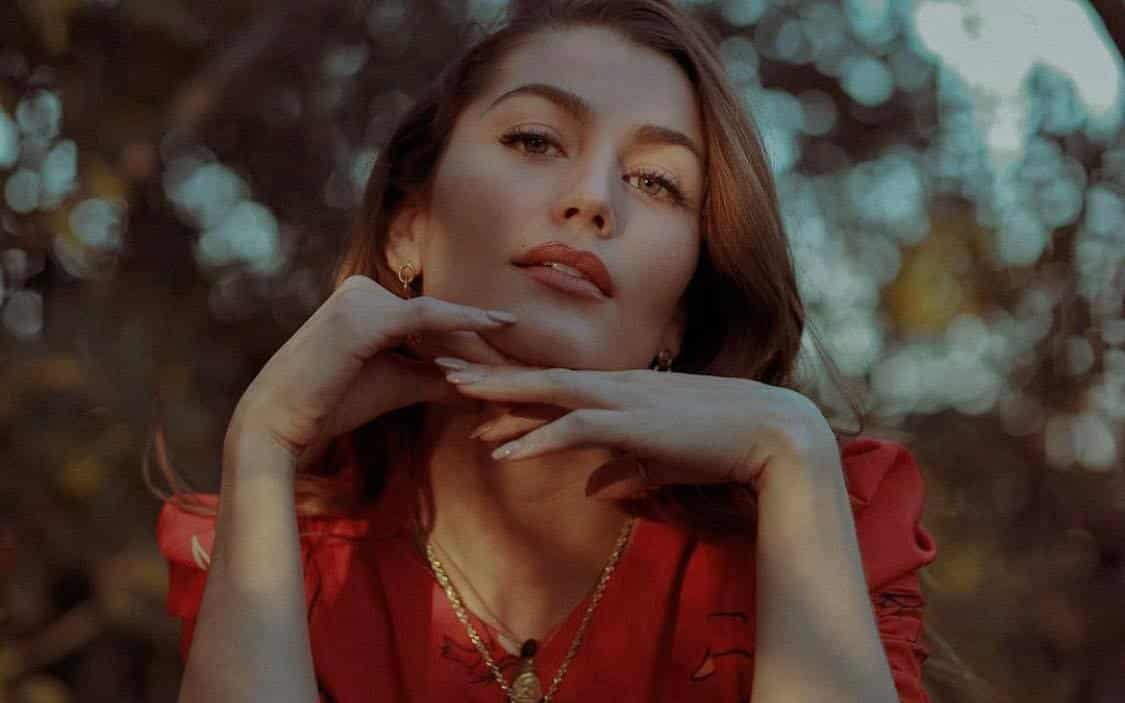 Nadine Dorries
Nadine Dorries is a conservative member of the British Parliament. She is also a junior health minister.Nadine Dorries was  tested positive for the coronavirus on March 10. Nadine Dorries informed everyone, "As soon as I was informed I took all the advised precautions and have been self-isolating at home." Nadine Dorries was part of an International Women's Day reception with Prime Minister Boris Johnson one day before she was tested positive.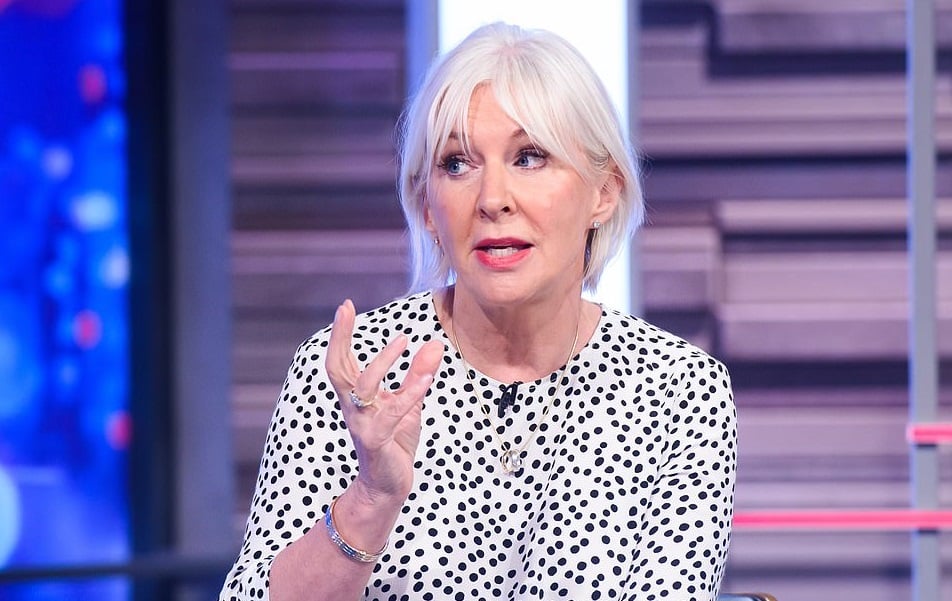 Peter Dutton
 Peter Dutton is the Australian Minister for Home Affairs and he was diagnosed with Coronavirus earlier this month. He also shared his symptoms and urged people to follow the precautionary measures.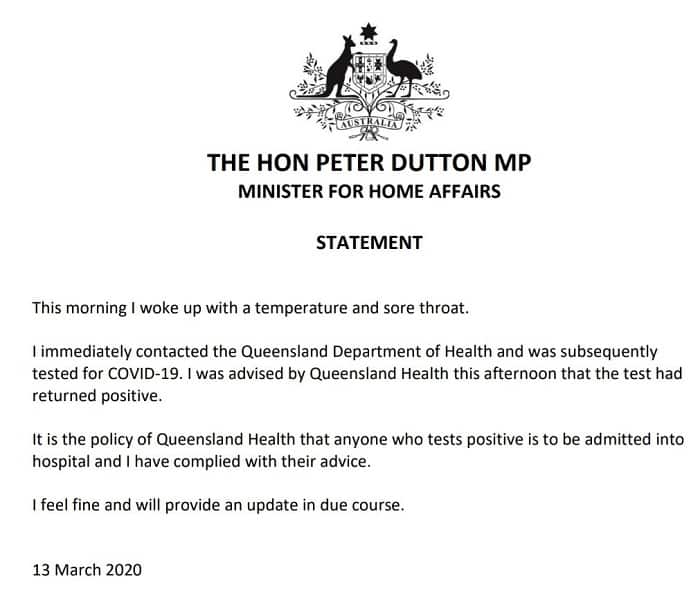 Masoumeh Ebtekar
Masoumeh Ebtekar is Iran's vice president for women and family affairs. She is one of the highest-ranking women holding a government office. She was the seventh Iranian government official who tested positive for Coronavirus.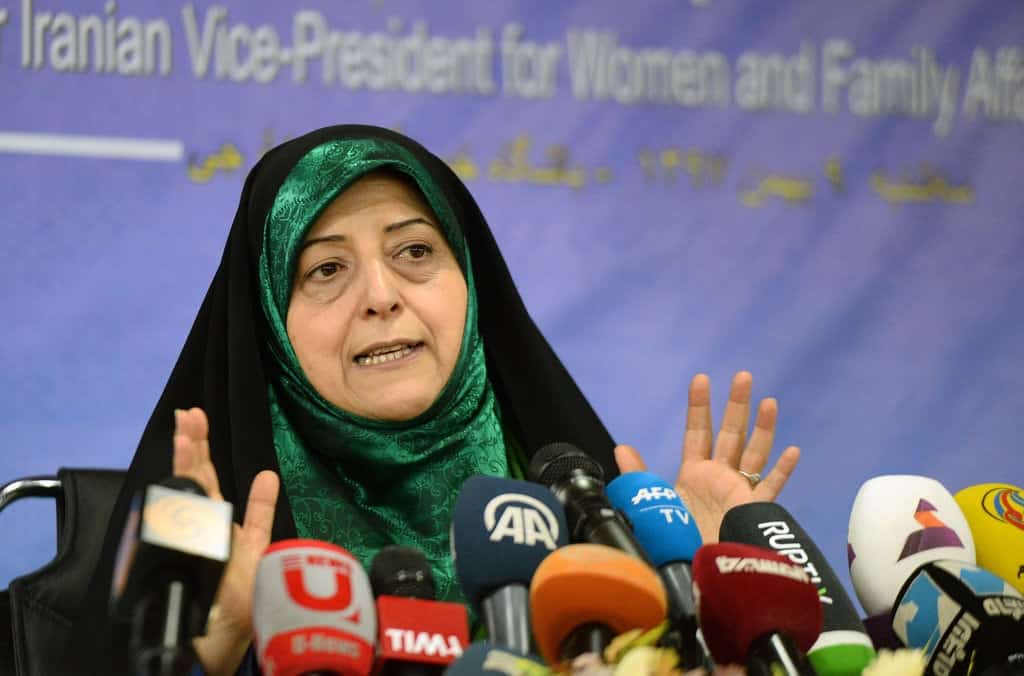 Charlotte Lawrence
Charlotte Lawrence is an American singer and songwriter who informed her followers that she had been tested positive for Coronavirus on Instagram. She wrote, "I am going to be completely fine," the "Sleep Talking" artist wrote. "But many who get it won't be if too many people get sick too quickly. So this is not me asking for prayers, for love, for sweet messages. This is me pleading for you all to protect those less able to survive this virus."
We wish everyone tested positive with Coronavirus a speedy recovery.