PSL 6 anthem was released a few days ago. "Groove Mera" is sung by Naseebo Laal, Aima Baig, and Young Stunners. It received a mixed public reaction. It was disliked by many at first, but after listening to it a few times, "Groove Mera" started sounding interesting. When the song was released many celebrities including Yasir Hussain, Gohar Rasheed, and many others came forward and appreciate the efforts of singers and composers. Former world-famous bowler Shoaib Akhtar recently took Instagram to "Review" HBL PSL 6 Anthem.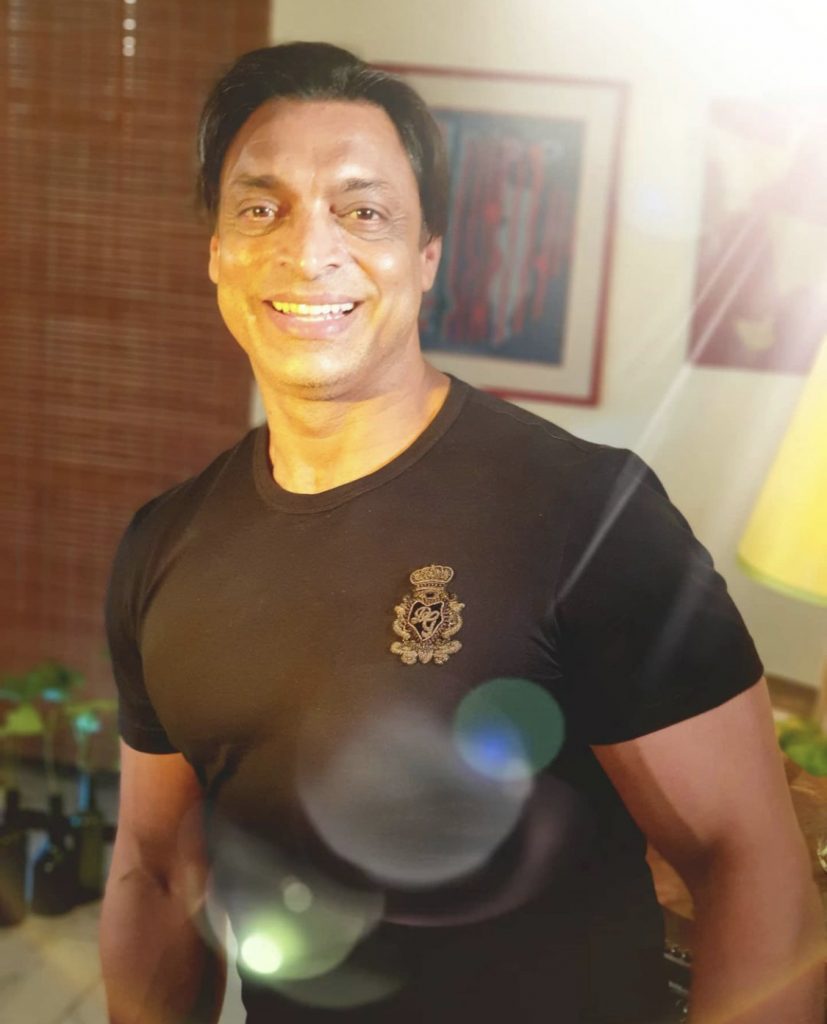 In his review, he criticized PCB for making such an absurd song and also used harsh words for artists as well. As a response, a few of our celebrities also came forward in support of their fellow artists.
Haroon Shahid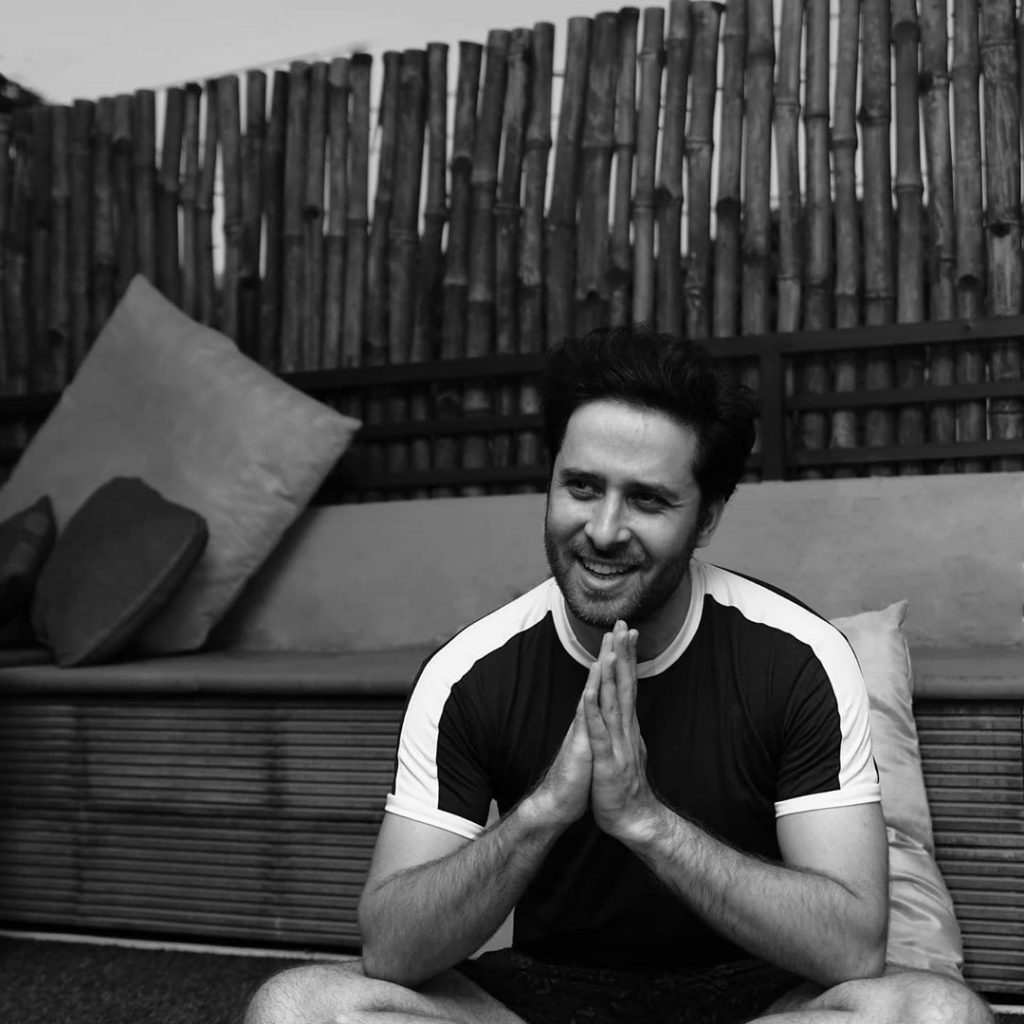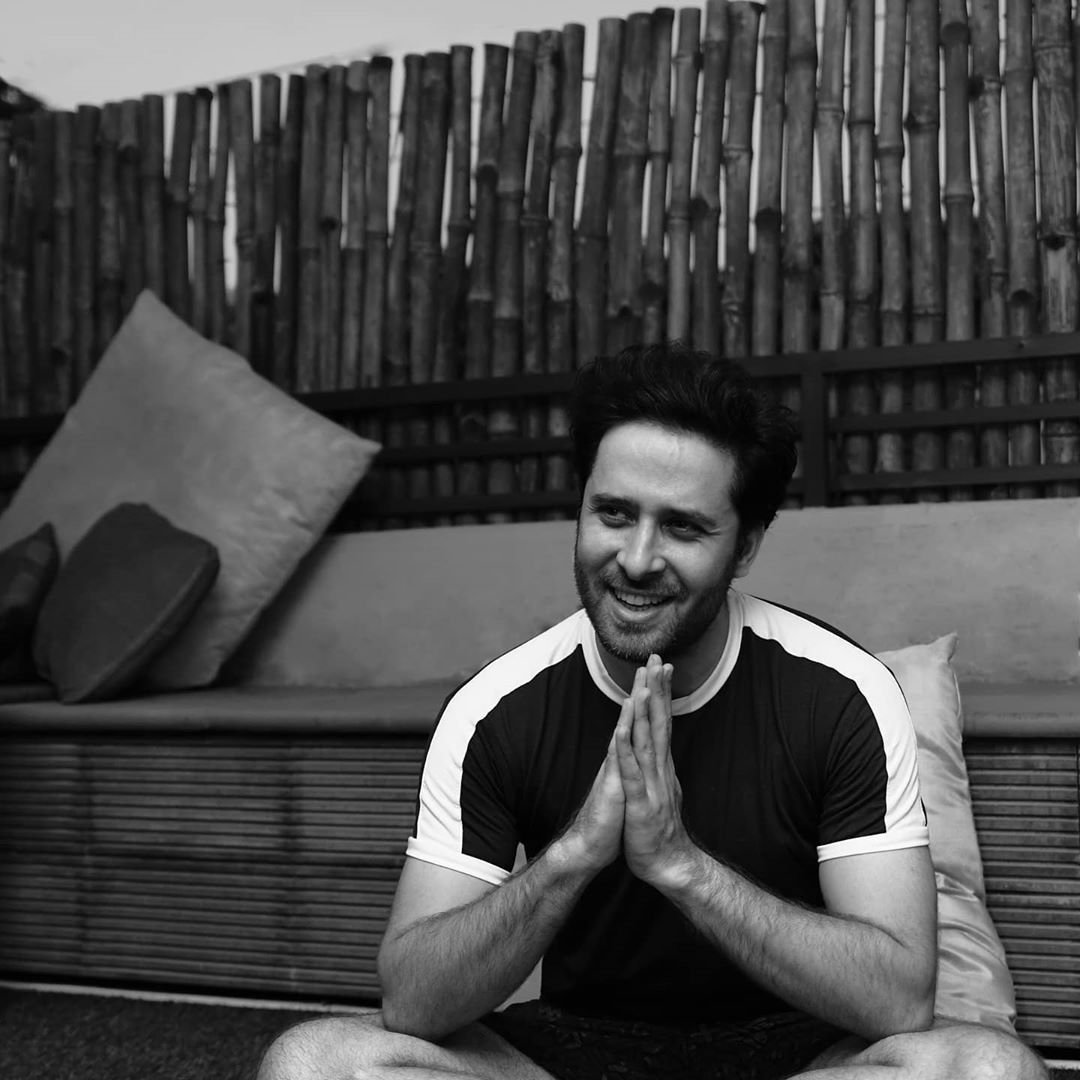 Haroon Shahid in a series of tweets exhibited his disappointment towards Shaoib Akhtar's remarks.Let's have a look at the tweets of Haroon Shahid:
So when Shoaib Akhtar was being paid millions by Kolkata Knight Riders and this song came up I bet he would have danced on this track at the Eden Gardens just to impress Shahrukh jee!

The PSL 6 song is edgy and cool!

Here's the KKR 2008 song 👇🏽🤢https://t.co/VRl90gdFRY

— Haroon Shahid (@Haroon_5hahid) February 10, 2021
Ok I'm not demeaning Shoaib Akhtar but when he talks about aesthetics then let's talk about the way he commentates in English. Unfortunately, not a sentence goes by with grammatical errors. How dare he insult those young musicians in that manner! Aiday tussi A R Rahman 🤷🏻‍♂️

— Haroon Shahid (@Haroon_5hahid) February 10, 2021
This guy talks about aesthetics! Here's a guy who commentates in English defining 'Groove' for us in musical terms.

PS. Groove by any definition does not mean Naali! We all know where this is stemming from. Pathetic to see such pettiness.Still love Shoaib for the bowler he was! pic.twitter.com/IAlTzgzmAg

— Haroon Shahid (@Haroon_5hahid) February 10, 2021
Karachi kay 'groove' ka masla hai, iss liay jab "Baarish hota hai"…….🤣😂🤣😂 #PSL6

Thank you Shoaib Akhtar. Goodnight people!

— Haroon Shahid (@Haroon_5hahid) February 10, 2021
Enough said on Shoaib Akhtar's comments on the PSL 6 anthem. The fact is I'd stand behind if someone tried to disrespect him in the same manner. Peace! Let's hope for a fantastic cricket competition once again. Pakistan Zindabad ❤️

— Haroon Shahid (@Haroon_5hahid) February 11, 2021
Anoushey Ashraf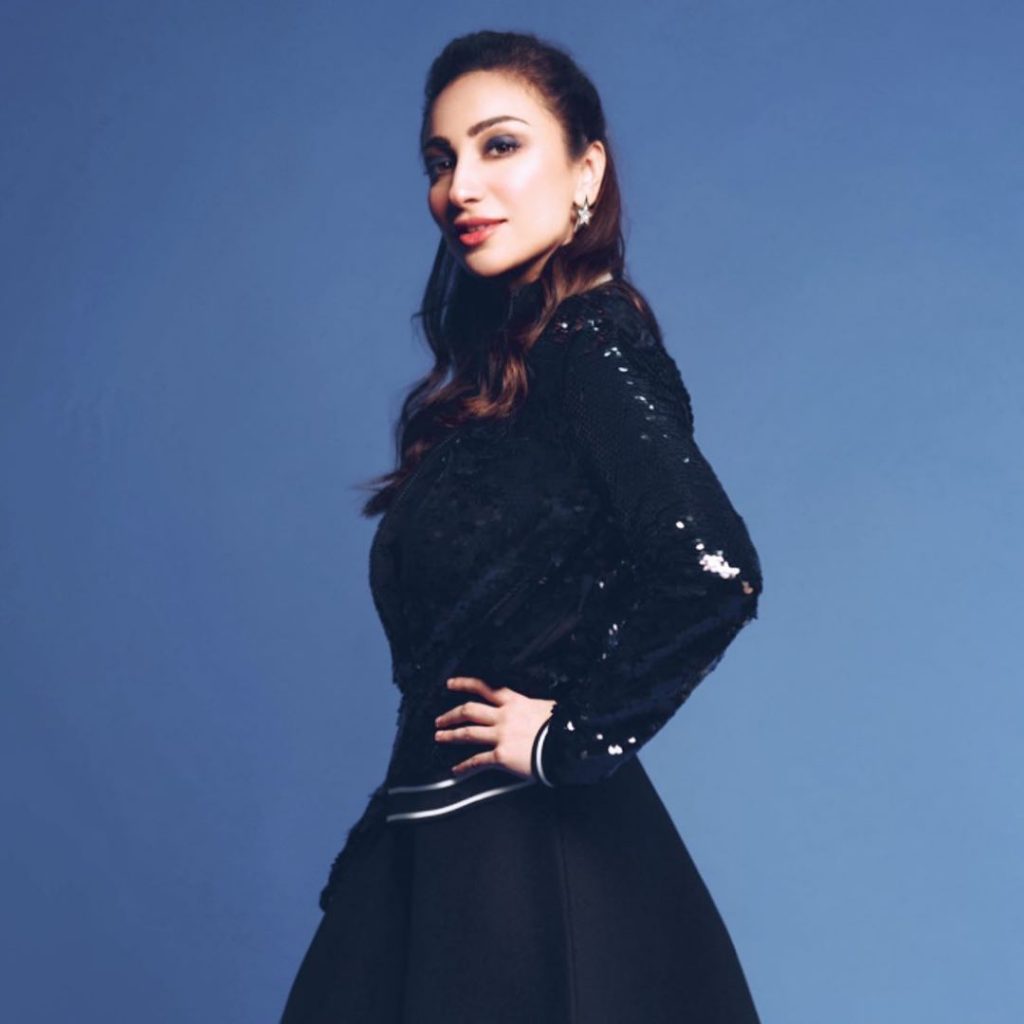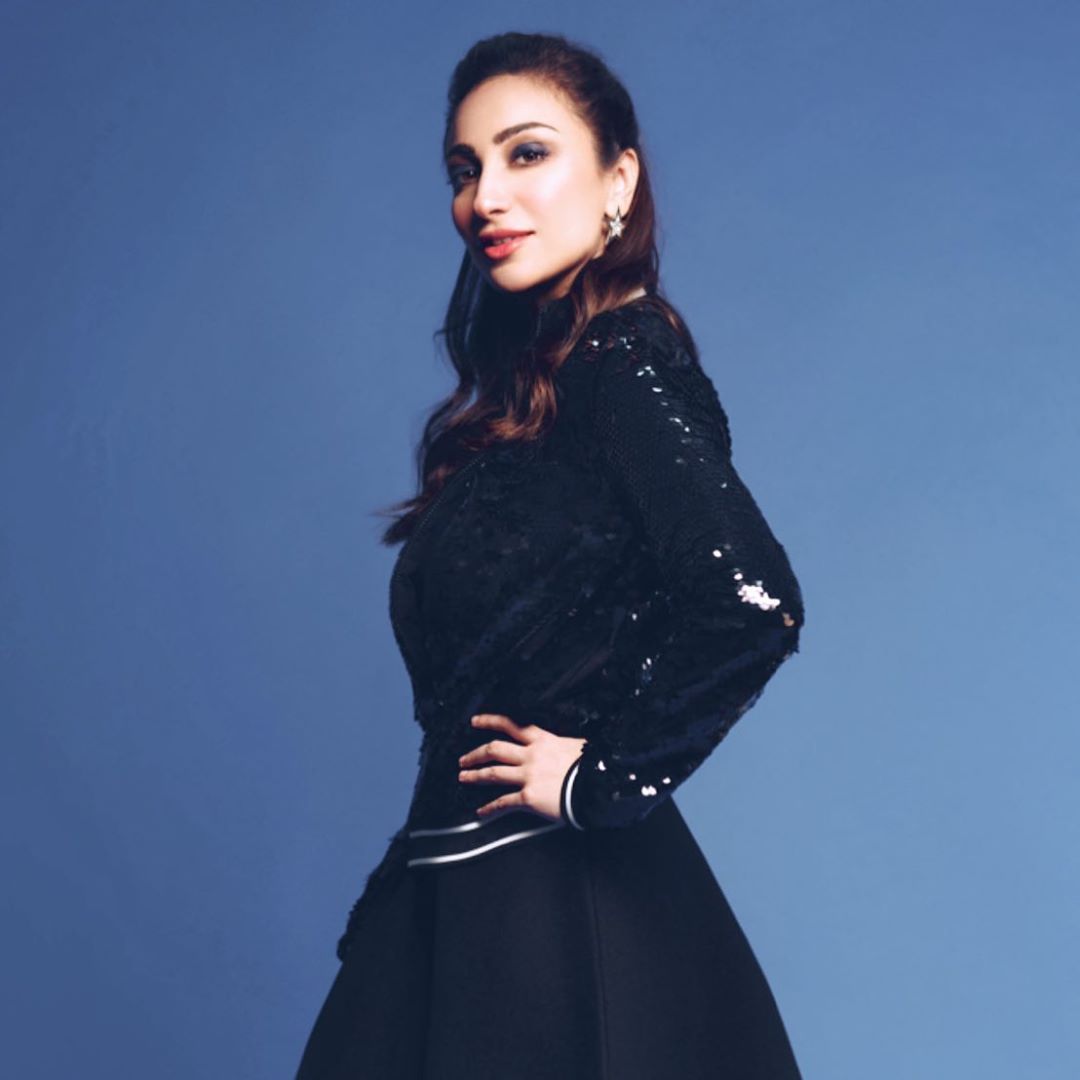 Anoushey Ashraf also commented under the Shoaib Akhtar's review video shared by one of the pages.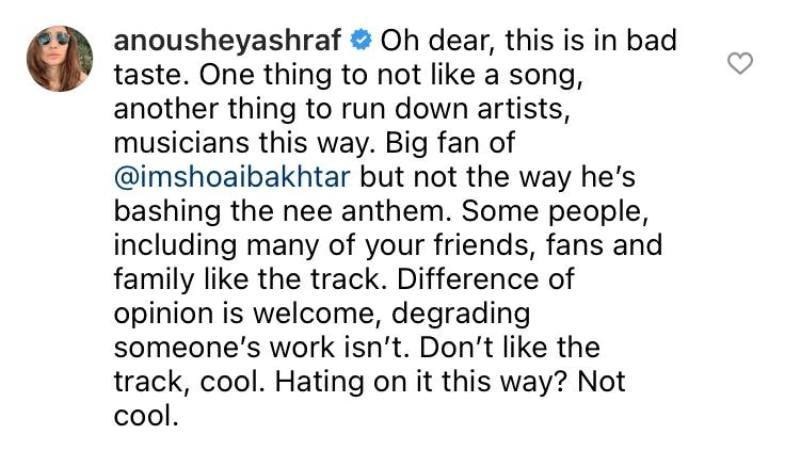 Farhan Saeed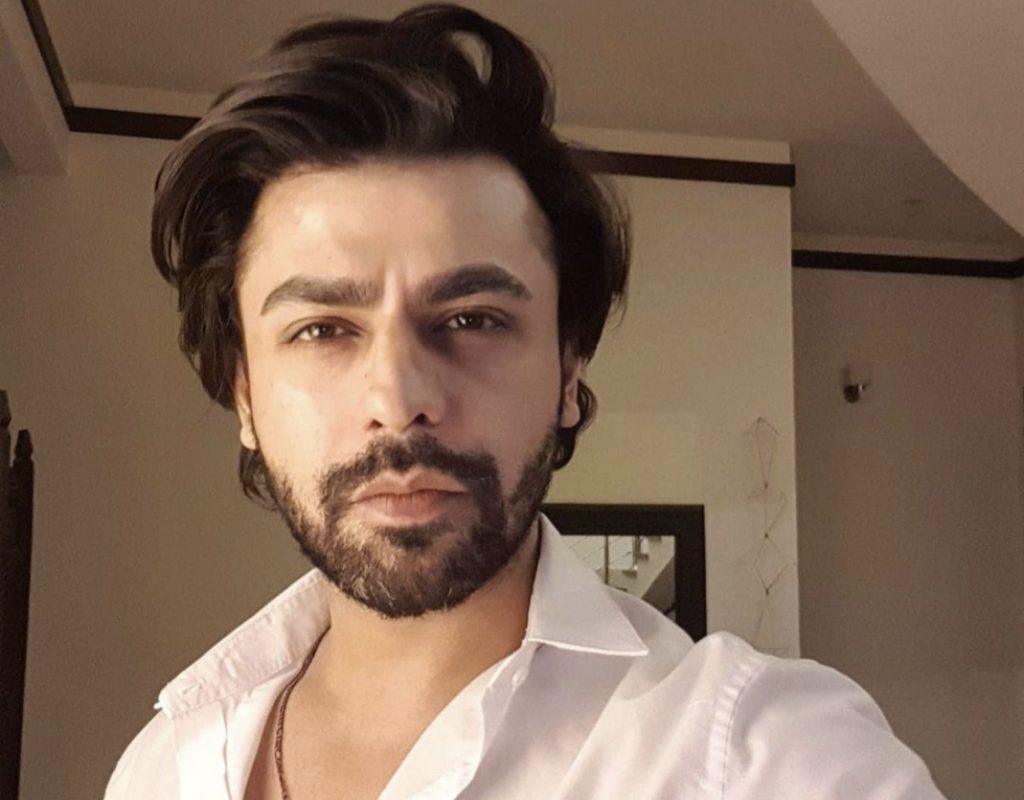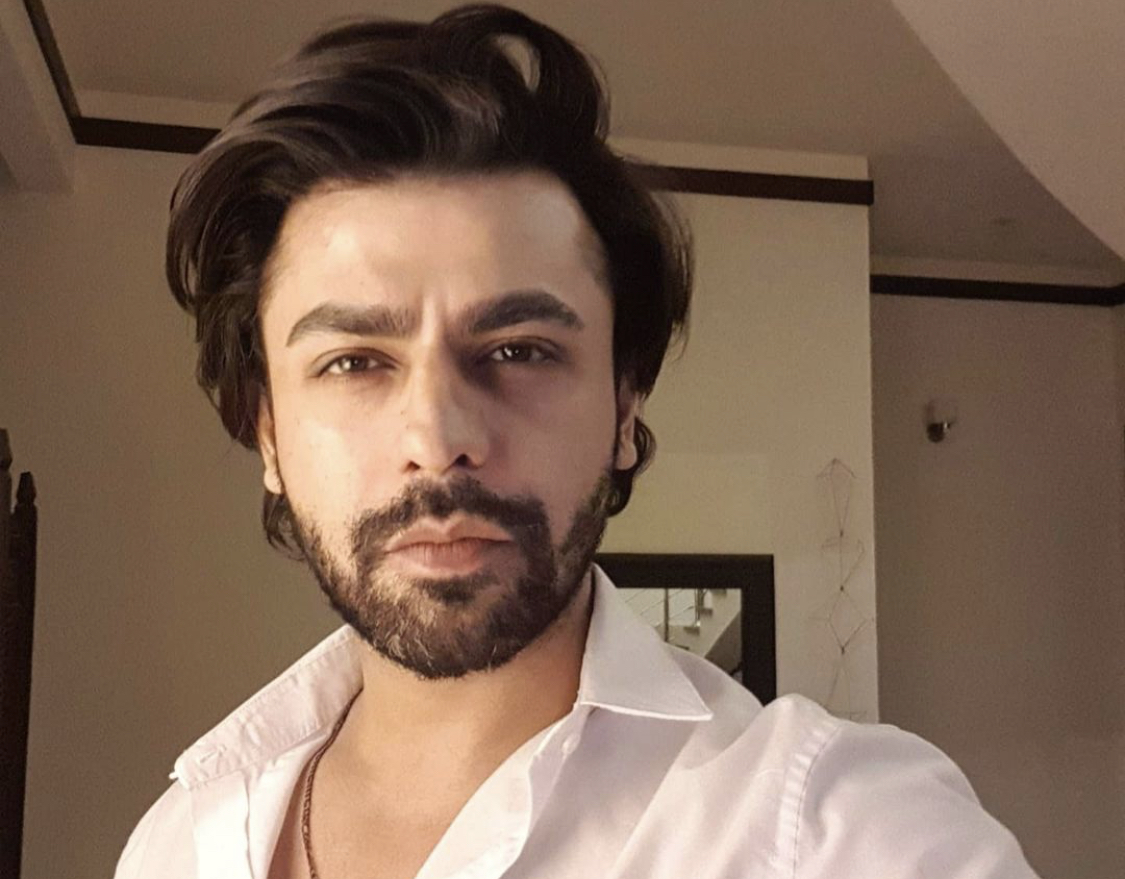 Actor and singer Fargan Saeed also criticized Shoaib Akhtar for his obnoxious remarks.