Pakistanis are currently in shock and sadness on the sudden demise of popular host and political activist Dr. Aamir Liaquat Hussain. Internet is pouring out with grieving and opinionated long tweets and comments on the death of popular host. Public is saying that in this world people have to die to show that they were good.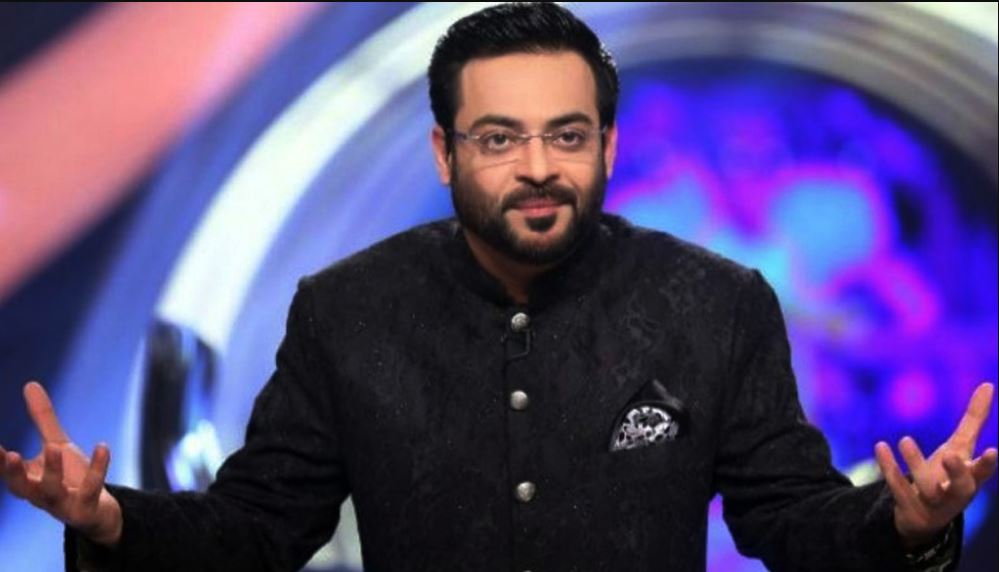 Celebrities and a large number of public is of the view that it is social media trolls and meme culture that has taken another life. Right after the announcement of Dr Aamir Liaquat Hussain's death, Pakistani media celebrities started to appear on social media with their opinion which says that social media trolls kill the people.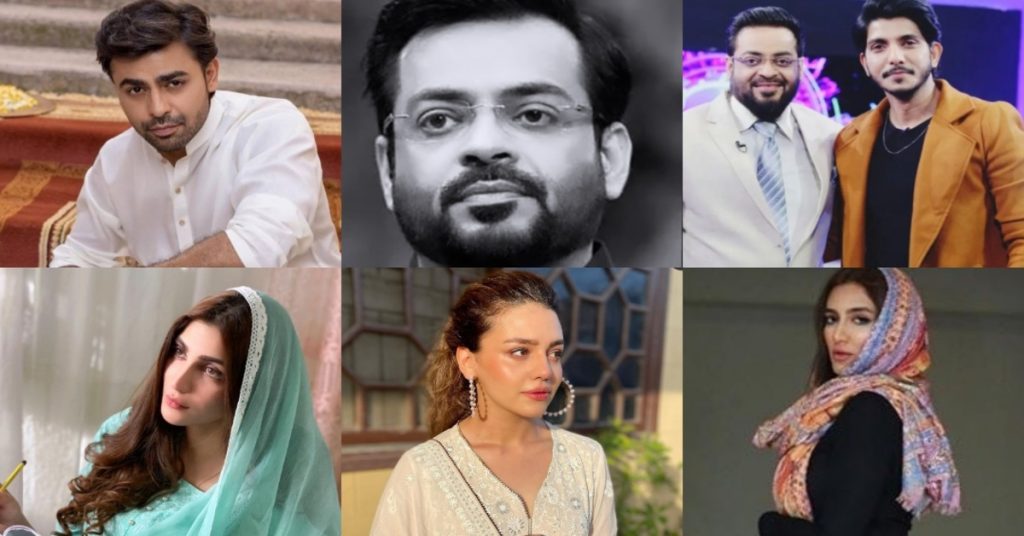 Mohsin Abbas Haider posted picture and said, "Congratulations, we killed him". Zara Noor Abbas also said that it is the social media filth that is responsible. Farhan Saeed said that those who are blaming Dania should know that each one of the troller is responsible of his death. Mathira also said that he was fallen prey to revenge porn and died after such social media shame which was brought to him by Dania. Alot of other actors quite bluntly said that haters are responsible of his death. Have a look at celebrities' posts.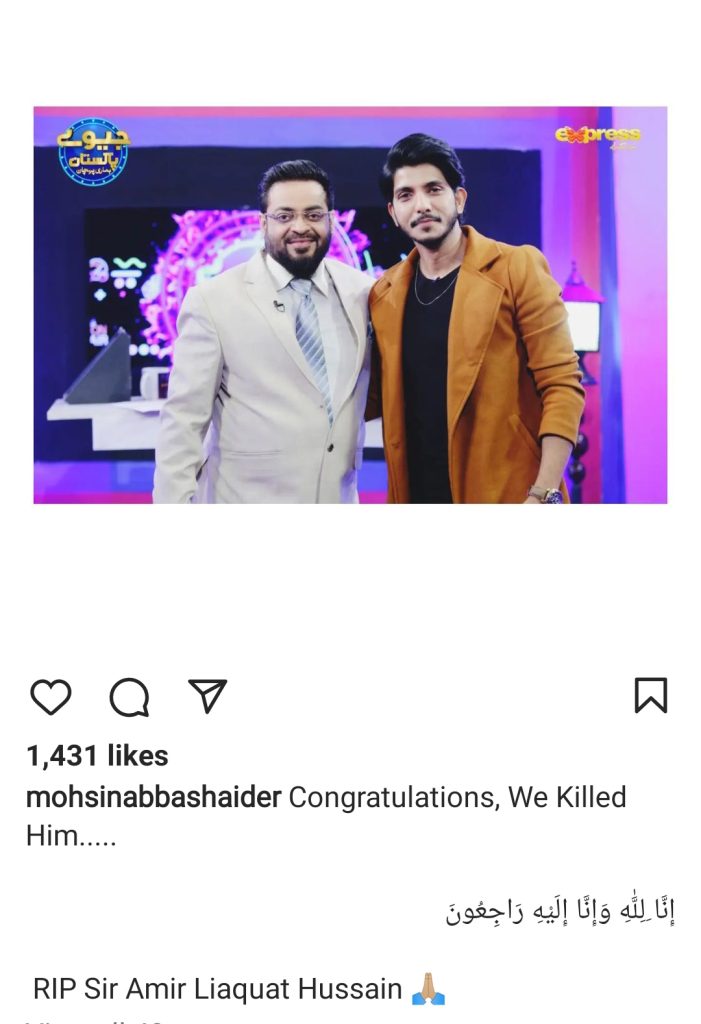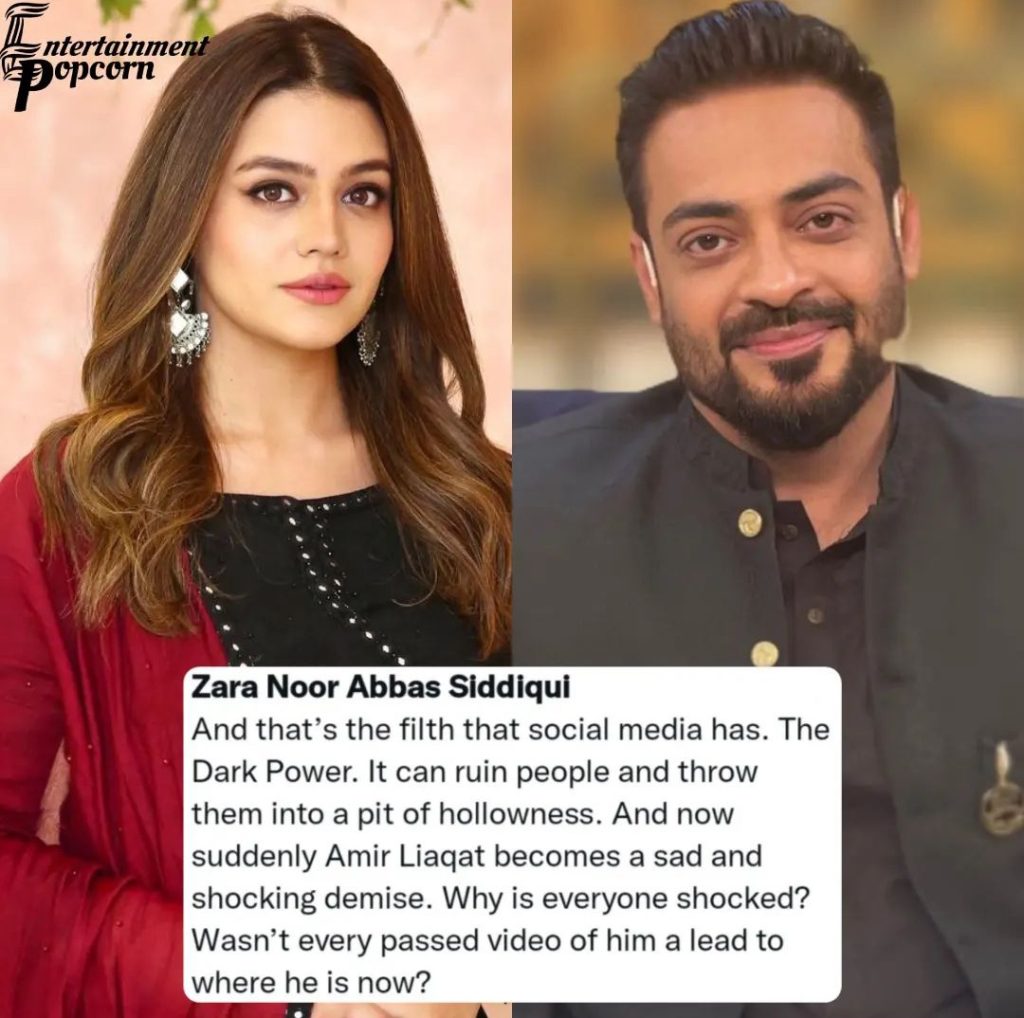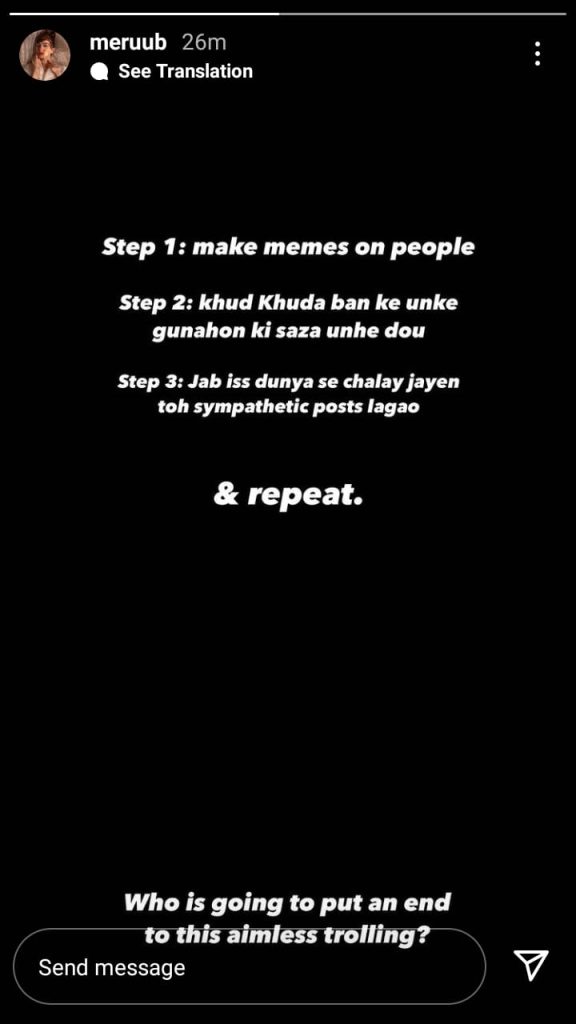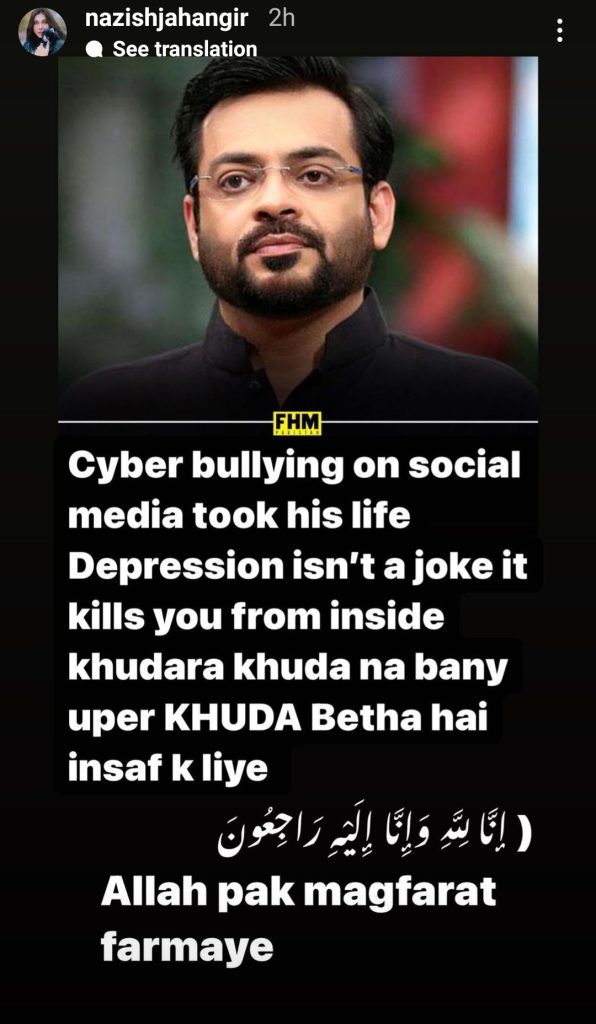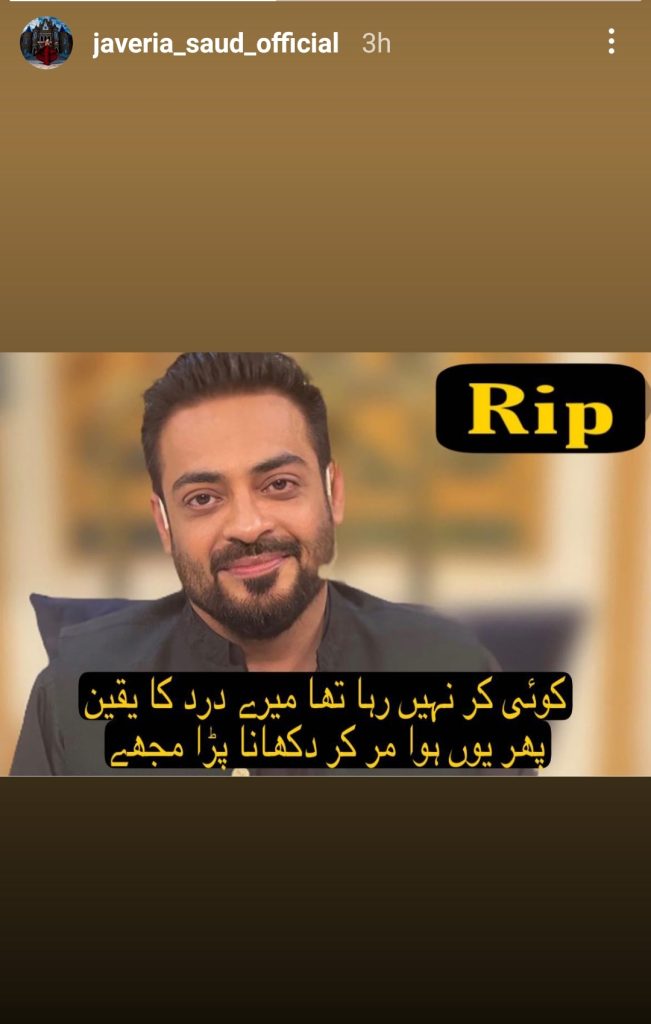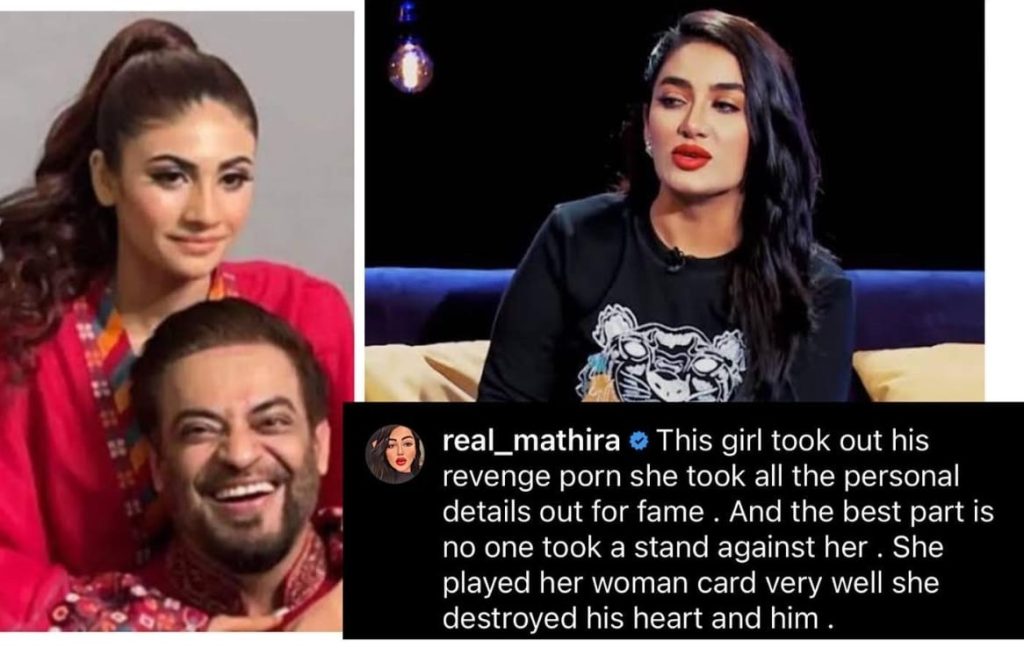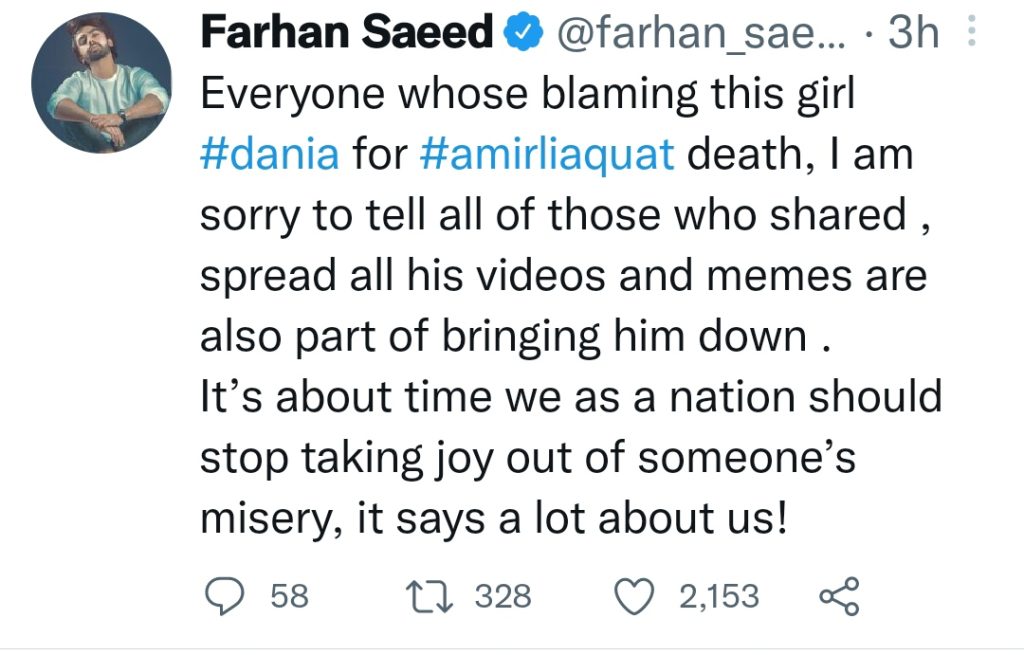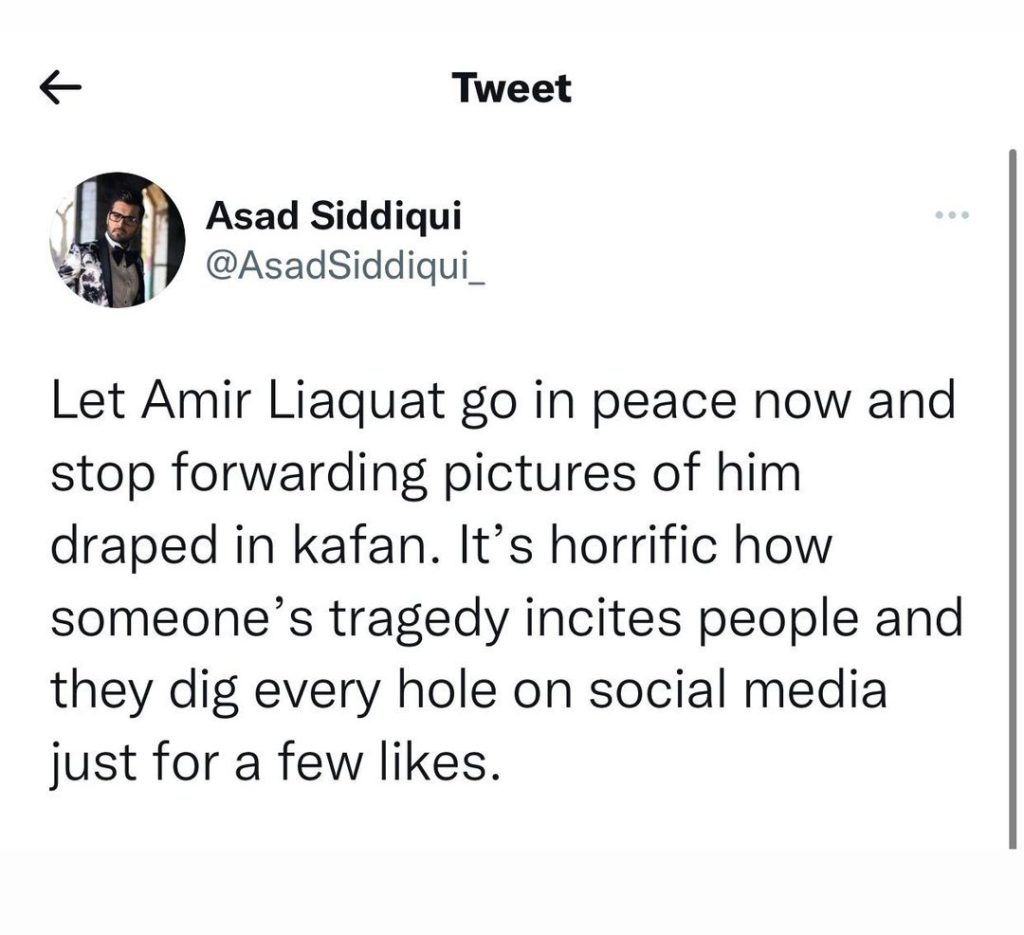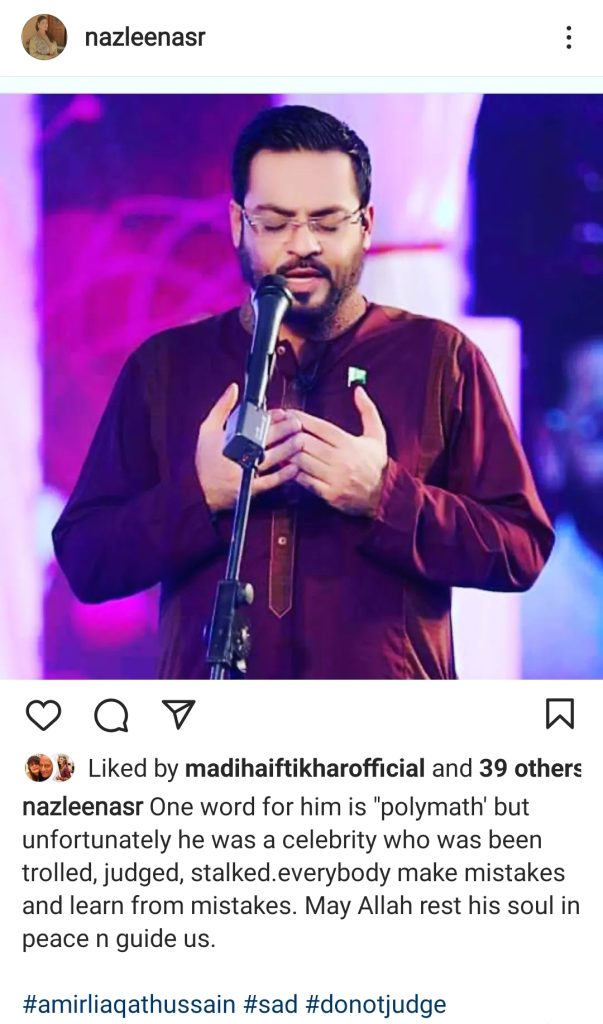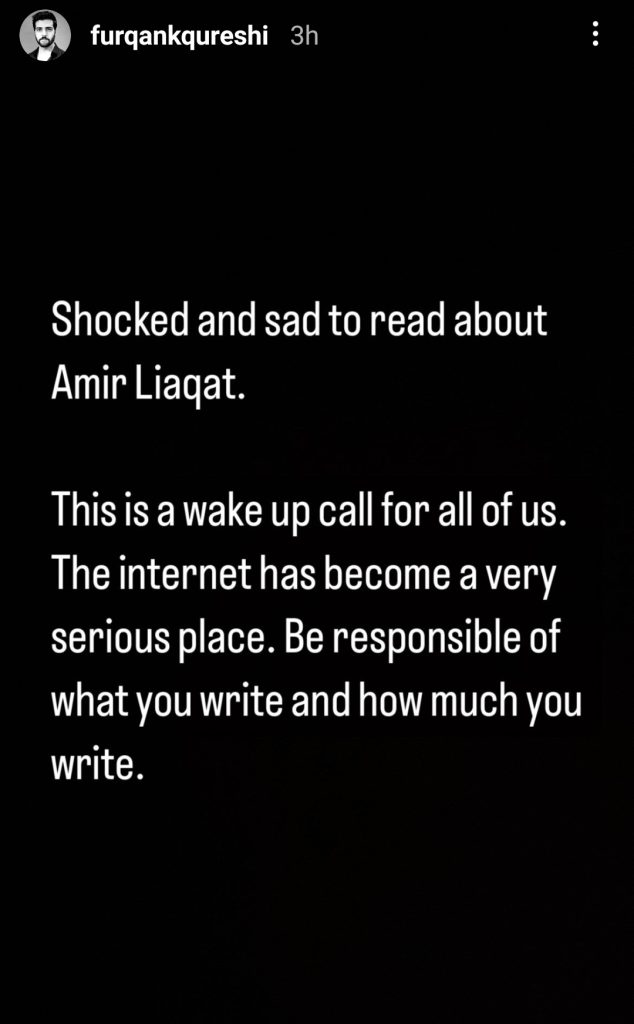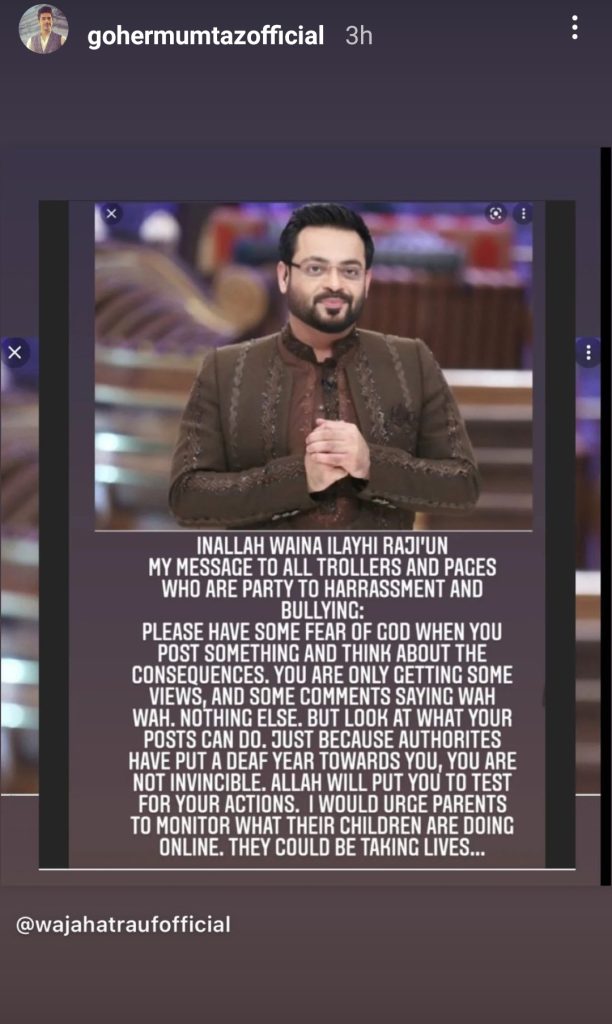 Dua Malik also posted a video and urged people and trolls to not to spread hate and she said that stop portraying bad as worst on social media.
Well, actor Bilal Qureshi also confessed his wrongdoing and said that he said bad to him but now he's feeling sorry. He said that it's after people's death one realizes what he keeps for them.