Our dearest Lahore has once again seen tragedy as the week started. A suicide bomber detonated his deadly weapon Arfa Karim Software Technology Park. The whole country went into mourning as 26 of our fellow citizens lost their lives. Celebrities were also equally affected by the sad loss of lives. They took to their social media accounts to express their feelings.
Hamza Ali Abbasi was hopeful that we are almost out of the throes of terrorism and will tackle the last of this menace very soon inshAllah.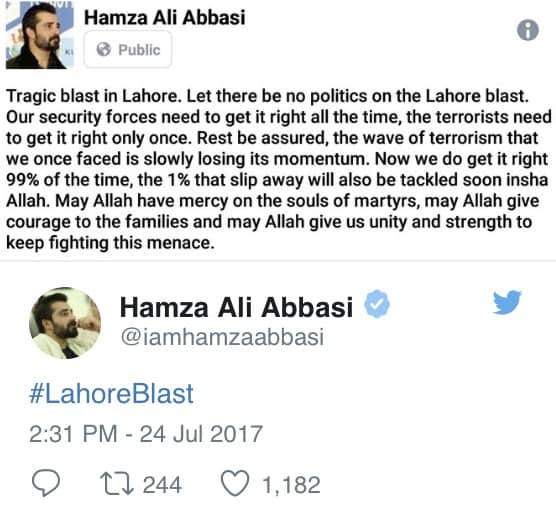 Juggun Kazim posted this before she went live that day.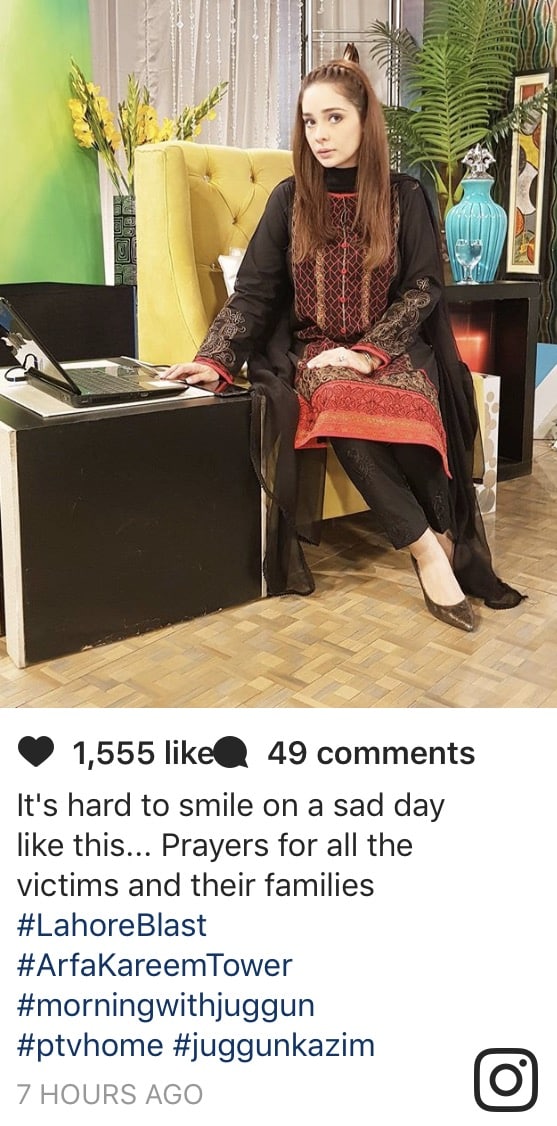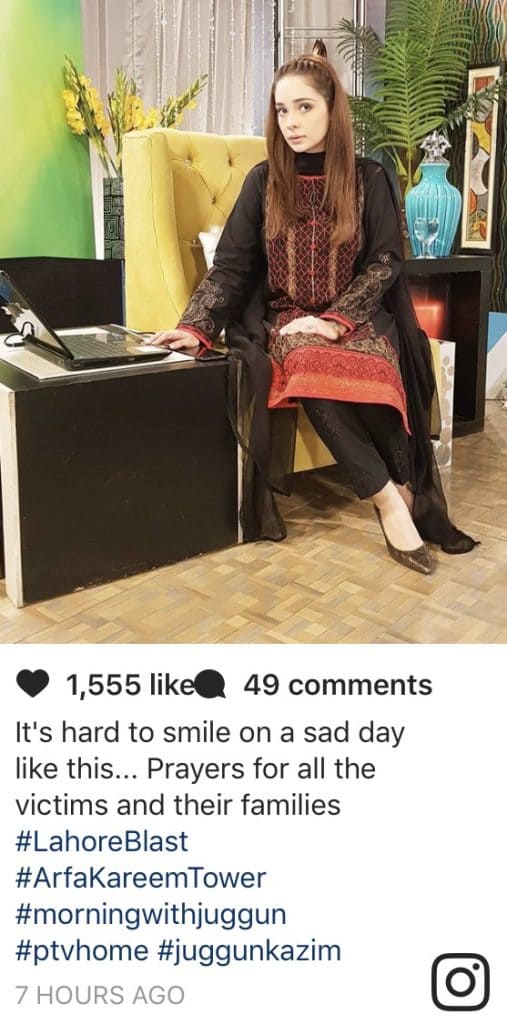 Fahad Mustafa expressed his sympathy in these words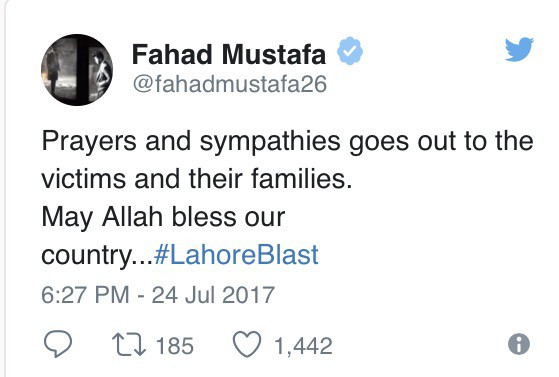 Ather Shehzad and Sami Khan projected their distress with the hashtag pray for Lahore.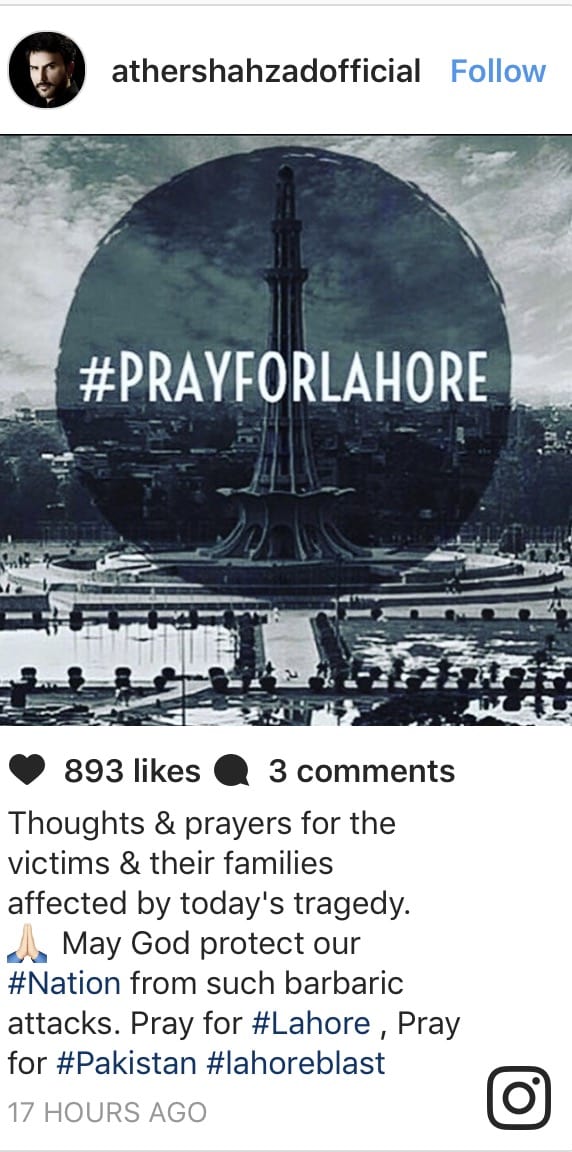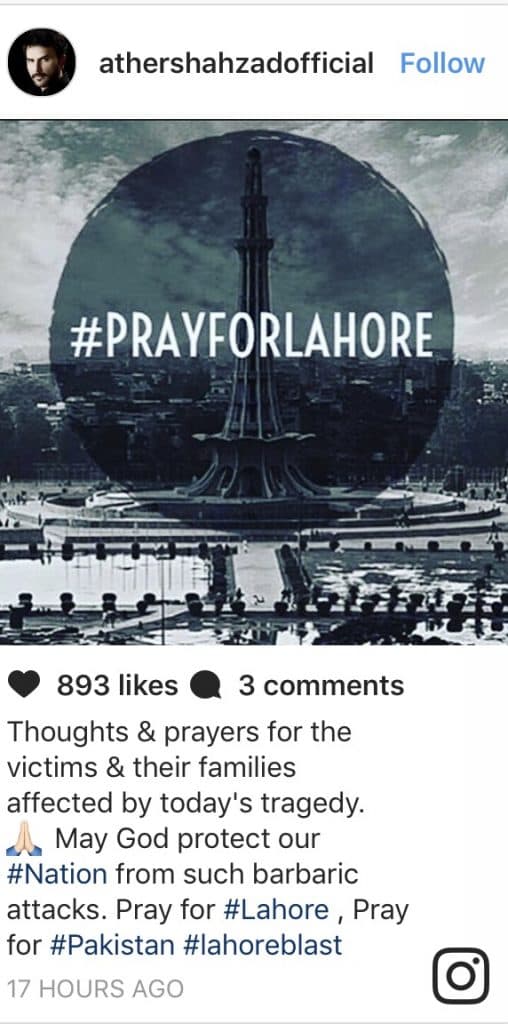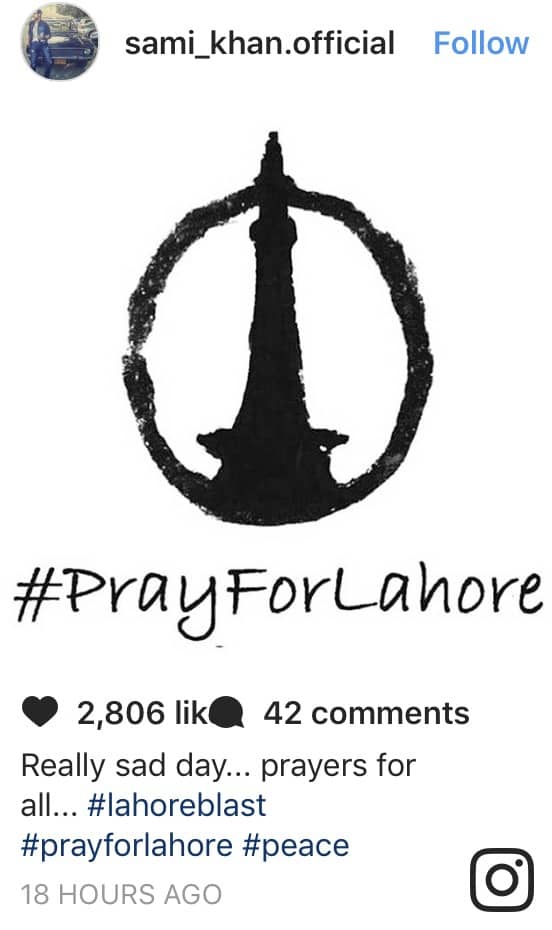 Waqar Younis was also sad over this act of cowardice.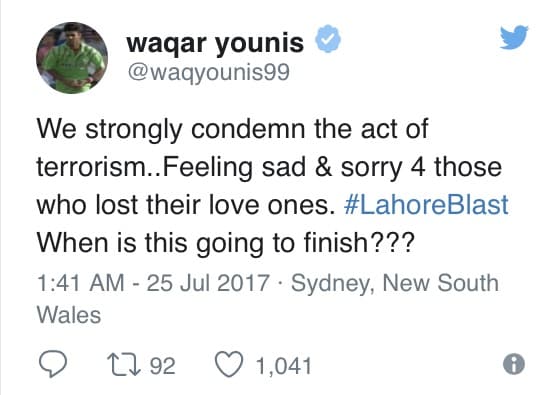 Humayun Saeed is currently in Lahore and this is how he expressed his feelings.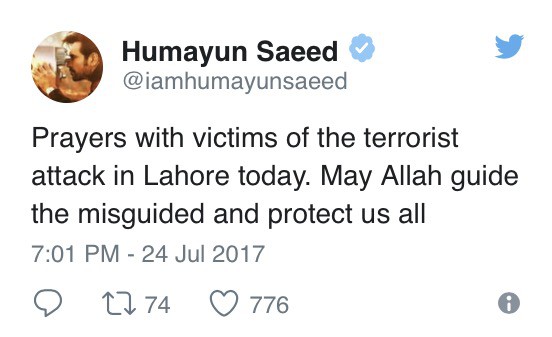 Armeena Khan, Bilal Ashraf and Hina Butt tweeted their feelings.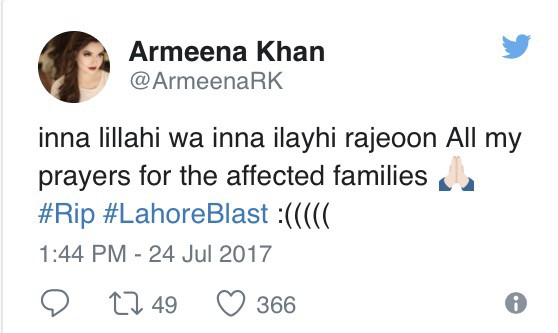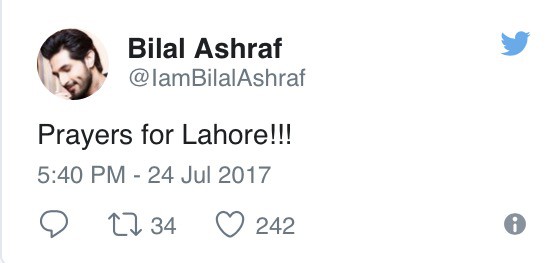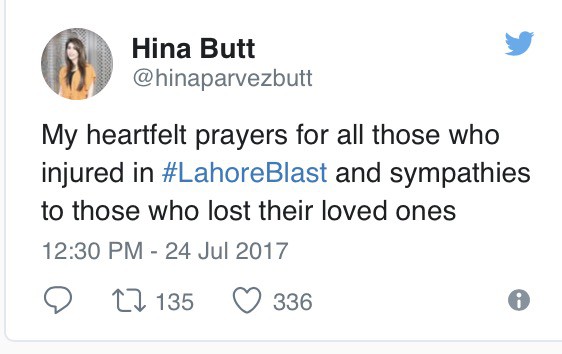 Imran Khan also took to Twitter to pray for the victims.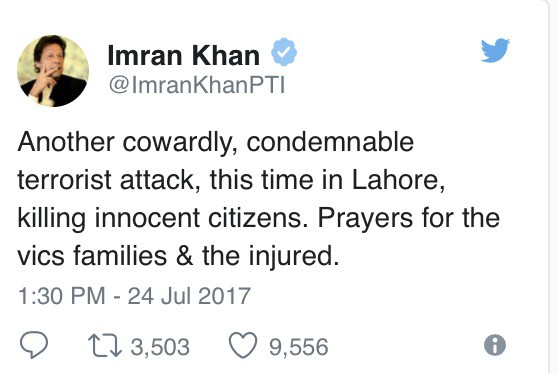 Faysal Quraishi and Rabia Butt wrote about their feelings through poetry.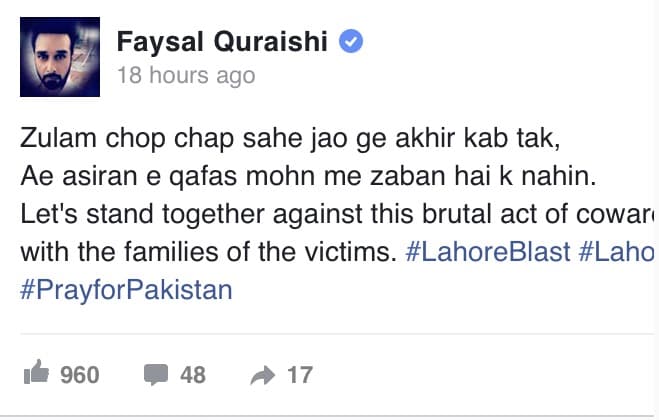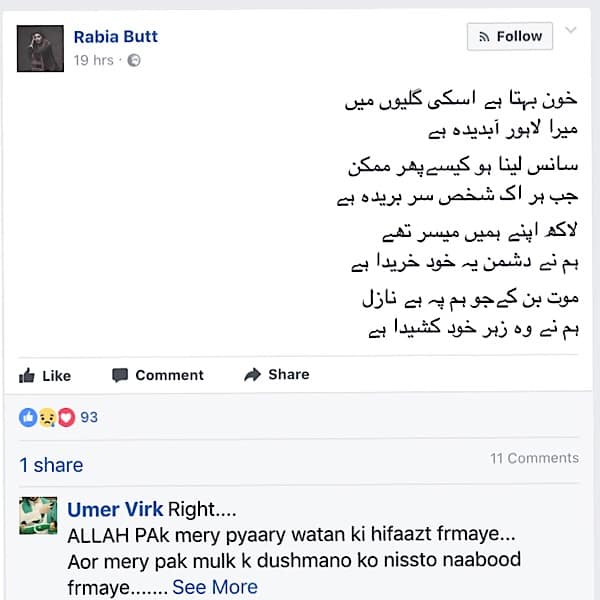 Malala condemned both the Lahore and Kabul attacks.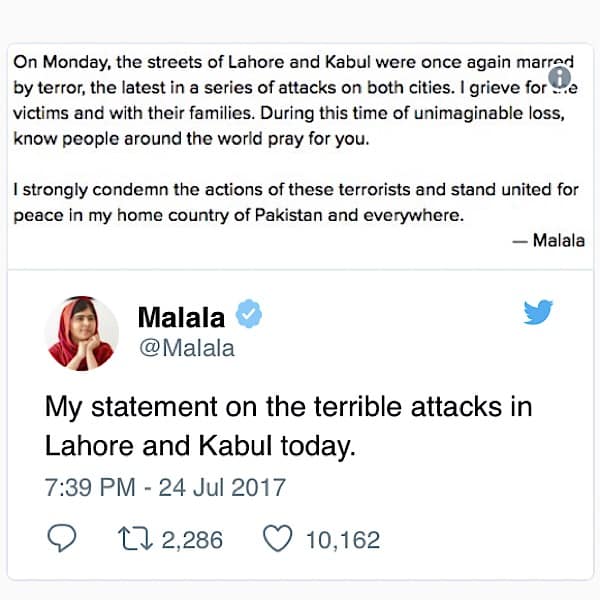 It is good to see the stars and common men stand together to conquer the evils of terrorism from our society. We hope nothing like this ever happens again, in any city of our beloved country.