We are still going through a pandemic, and yet we have another shocking and horrible news of a massive explosion in Lebanon's capital Beirut.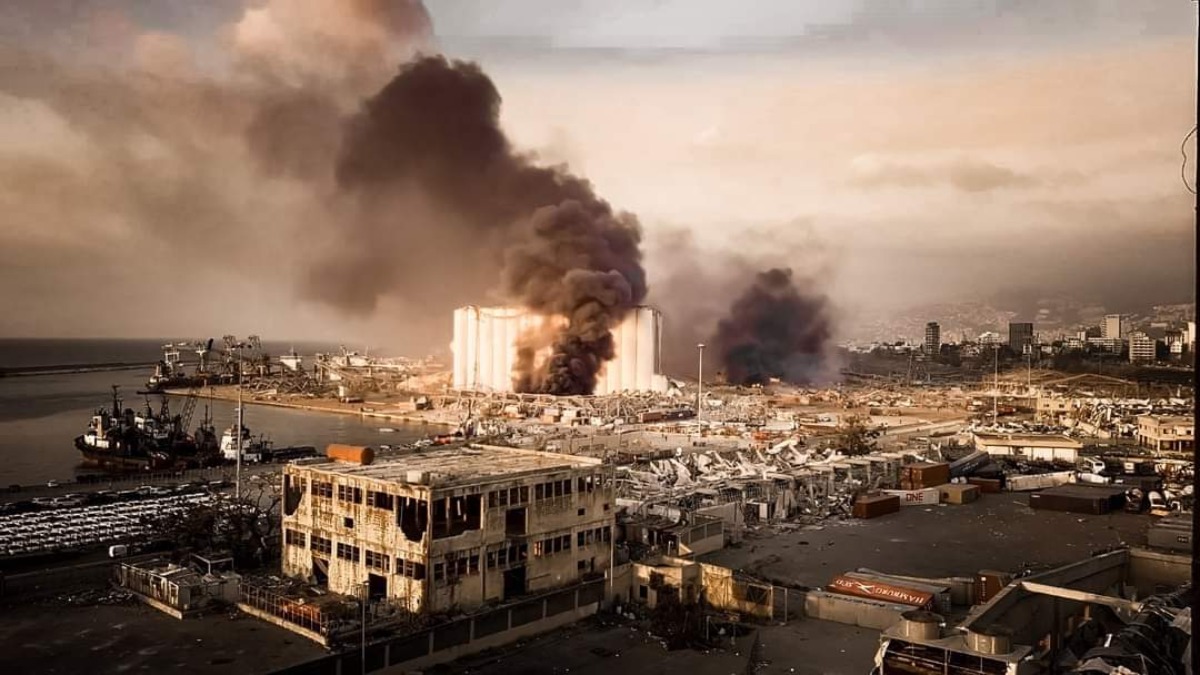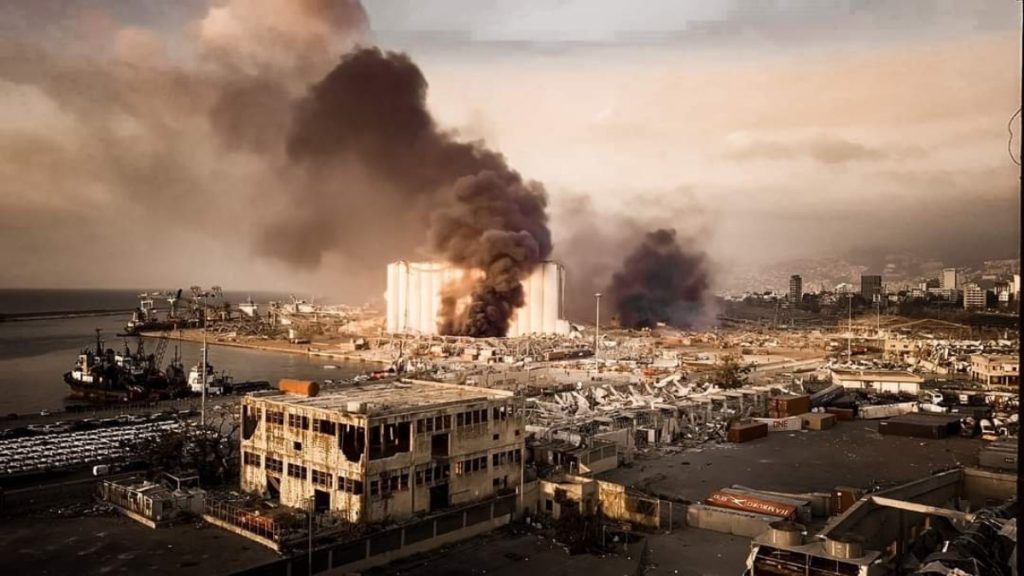 The massive explosion took so many lives and still people are unable to process all this.
Two back to back explosions which can be seen in a video going viral on the internet has shocked everyone.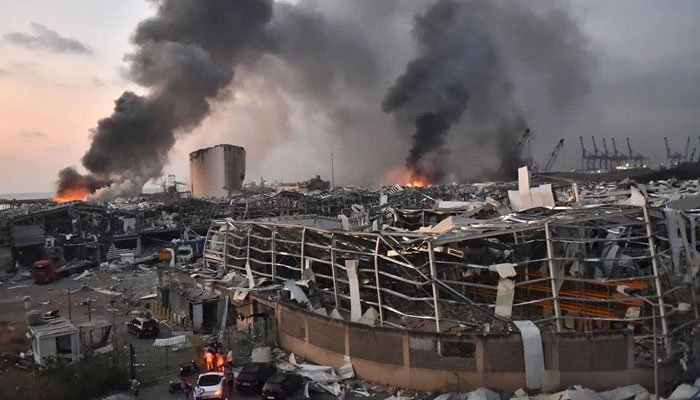 The explosion in Beirut was super powerful and it sent shockwaves across the city which caused shattering of windows and many balconies collapsed.
The whole world is grieving and people are in complete shock as many people lost their lives.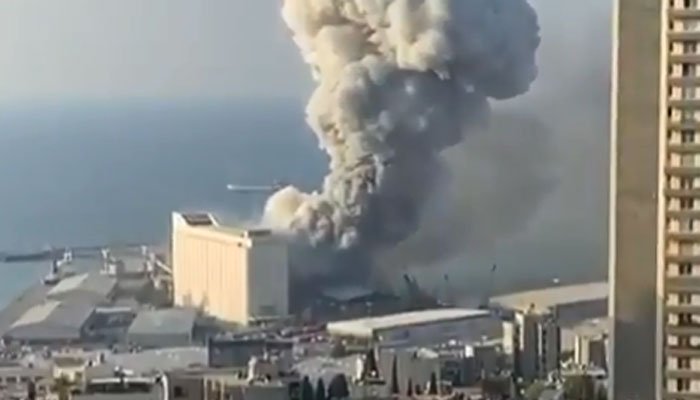 Pakistani celebrities are taking to social media to send their prayers to the affected people.
The videos from #BeirutBlast are terrifying. Please take a minute to pray for #Lebnon for it's people. The explosion is so huge that people r comparing it with hiroshima and nagasaki's mass destruction.Can't begin to imagine the pain of its residents.May Allah avenge their blood.

— Rabia Butt (@Iamrabiabutt) August 4, 2020
Shocked by what's happened in #Beirut Sending love and strength to the people of #Lebanon and all those harmed by the blast. Hope this was not an attack because I can't imagine humans doing that to each other for any reason

— Ali Gul Pir (@Aligulpir) August 4, 2020
Horrific scenes emerging from videos regarding the Beirut Blast. Our thoughts and prayers go out to their people in this time of need. Stay strong Lebanon 🇱🇧 #PrayForLebanon #prayforbeirut #BeirutBlast #Beruit

— Hareem Farooq (@FarooqHareem) August 4, 2020
The images from #BeirutBlast are horrifying ya Allah Reham Kar :(

— Ahsan Khan (@Ahsankhanuk) August 4, 2020
The anger of #Lebanese people towards their government & politicians has aggravated further. How can you leave 2700 tons of ammonium nitrate sitting at a strategic location like a port next to a densely populated urban environment for 6 years? The anger is understandable. #Beirut pic.twitter.com/yzUB8MuKIg

— Fakhr-e-Alam (@falamb3) August 5, 2020
Beirut 🌆💔

— Shaniera Akram (@iamShaniera) August 4, 2020
Prayers from 🇵🇰 for #Beirut 🤲🏽💔 Ya Allah Reham.

— Asim Azhar (@AsimAzharr) August 4, 2020
#Beirut Ya Allah have mercy… Prayers for Lebanon. Way too tragic and heartbreaking. 🇱🇧

— Hamza Ali Abbasi (@iamhamzaabbasi) August 5, 2020
The footage coming in from Beirut is truly devastating. My heart grieves for all the people suffering… 💔
Sending them lots of prayers and love #Beirut #BeirutExplosion #Lebanon

— Mehwish Hayat TI (@MehwishHayat) August 4, 2020
My deepest condolences to the people who lost their lives in the horrific explosion in #Beirut
Prayers for everyone. May God keep you all safe Ameen

— Mishi khan (@mishilicious) August 4, 2020
Beirut! Frightening explosion!
Prayers!

— Faysal Quraishi (@faysalquraishi) August 4, 2020
Thoughts and prayers for Lebanon and victims of the tragic attack today. May the Middle East know peace for once. Ameen.

— Ushna Shah (@ushnashah) August 4, 2020
My heart goes out to you Beirut! 💔
Heartiest prayers for all those who have been affected by this tragic blast. Such a beautiful country going through the worst of times! 🥺#Beirut #Lebanon

— Saba Qamar (@s_qamarzaman) August 4, 2020
– heart goes out for the people in #Beruit I am praying for a speedy recovery. 💔

— Feroze Khan (@ferozekhaan) August 4, 2020
Prayers for Beirut. May Allah protect us all pic.twitter.com/dnjzn3nGCZ

— Humayun Saeed (@iamhumayunsaeed) August 4, 2020
This is devastating. I just called every friend and family member I have in Beirut and each of them were directly impacted. Praying for Lebanon. pic.twitter.com/jvElTyCEOU

— Hadiqa Kiani (@Hadiqa_Kiani) August 4, 2020