The motorway incident of a woman being gang-raped in front of her children has shocked everyone to the core. This past week many rape cases and sexual harassment cases have been reported and children, transgenders and women are not safe in this country.
Social media is angry and devastated over this rape incident which happened on the motorway and #EnoughIsEnough is trending on Twitter. People want public punishment of the rapists and another #HangTheRapists is trending.
Pakistani celebrities are angry as this recent incident is the proof that women in Pakistan are not safe at all no matter whether they are at home or on the streets. They have used their social media platforms to raise their voice and demanded justice for the rape survivor.
Mahira Khan, Ushna Shah, Iqra Aziz, Osman Khalid Butt, Sarah Khan, Faysal Quraishi, Mehwish Hayat, Armeena Khan, Urwa Hocane, Aiman Khan, Minal Khan, Humayun Saeed, Adnan Siddiqui and many others have reacted on this matter.
Celebrities demanding justice for the survivor, check out!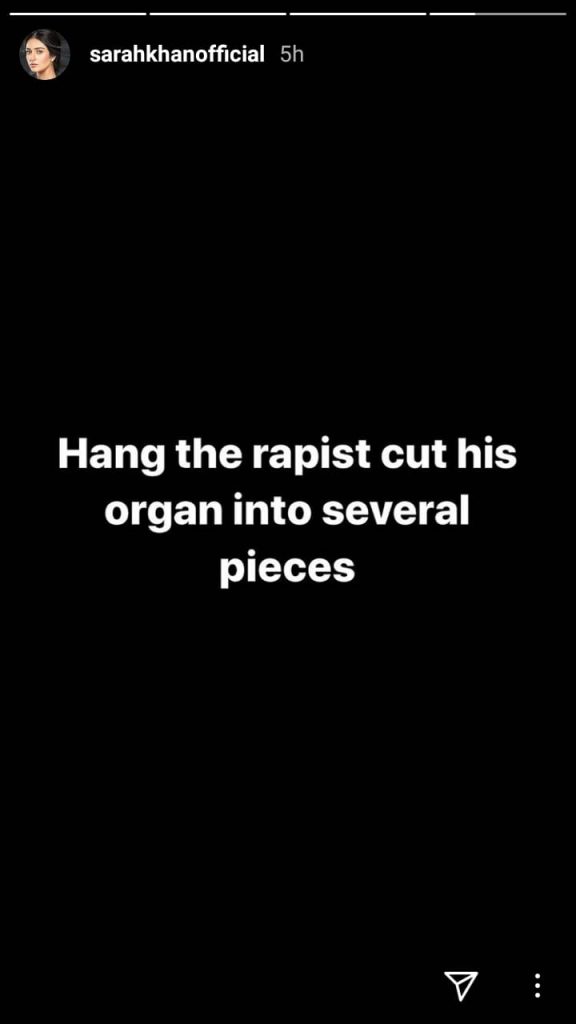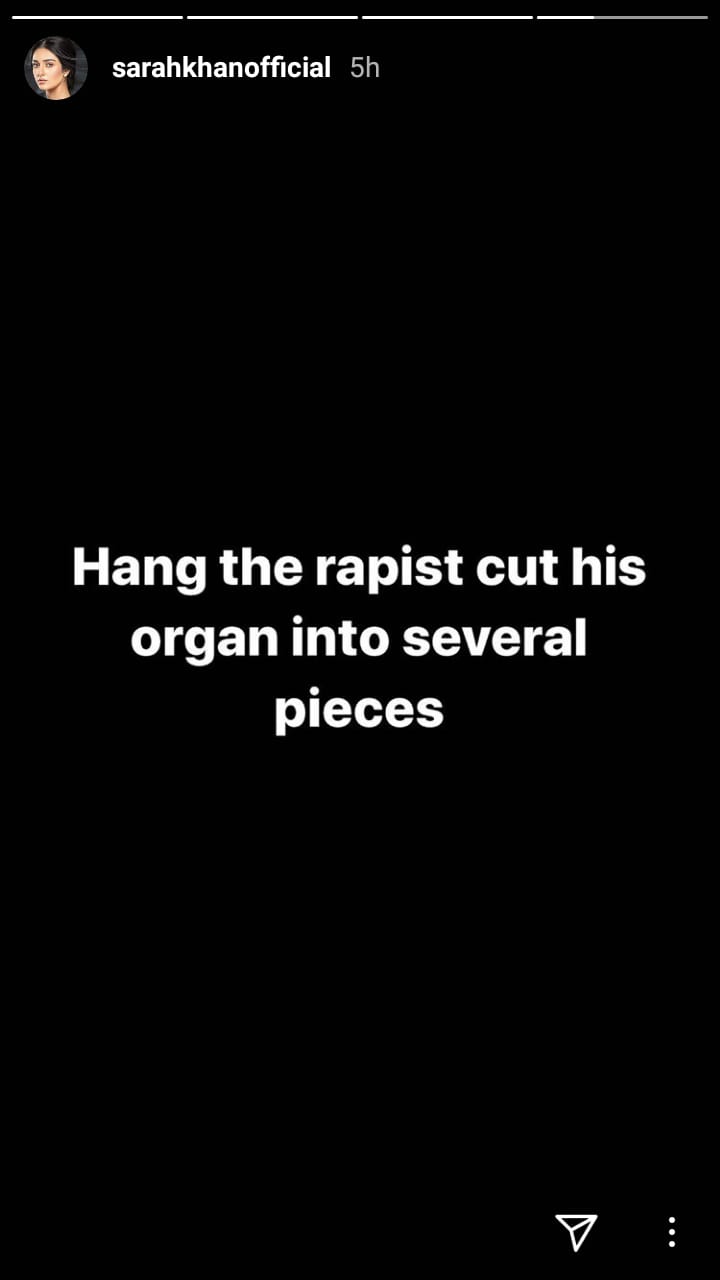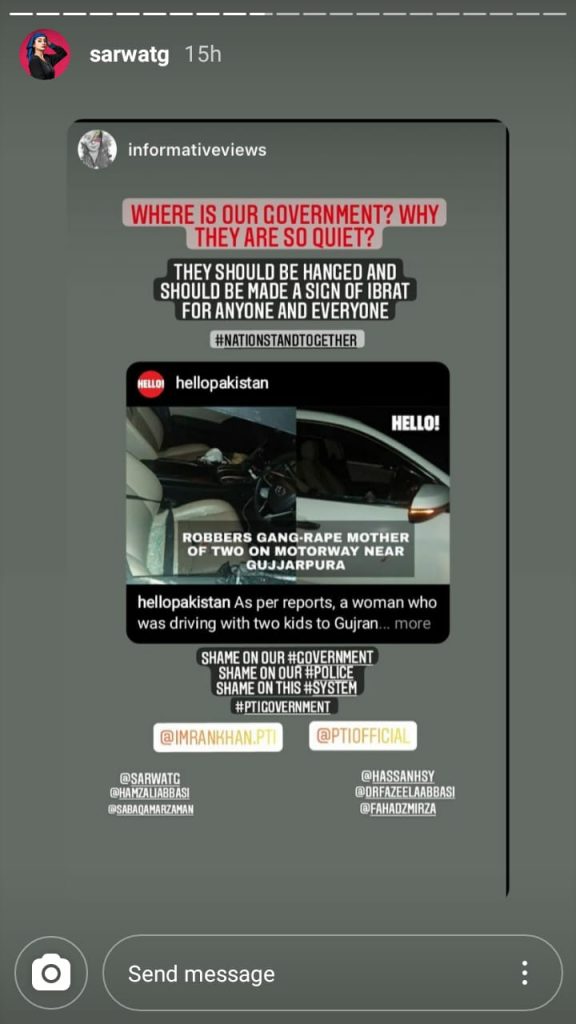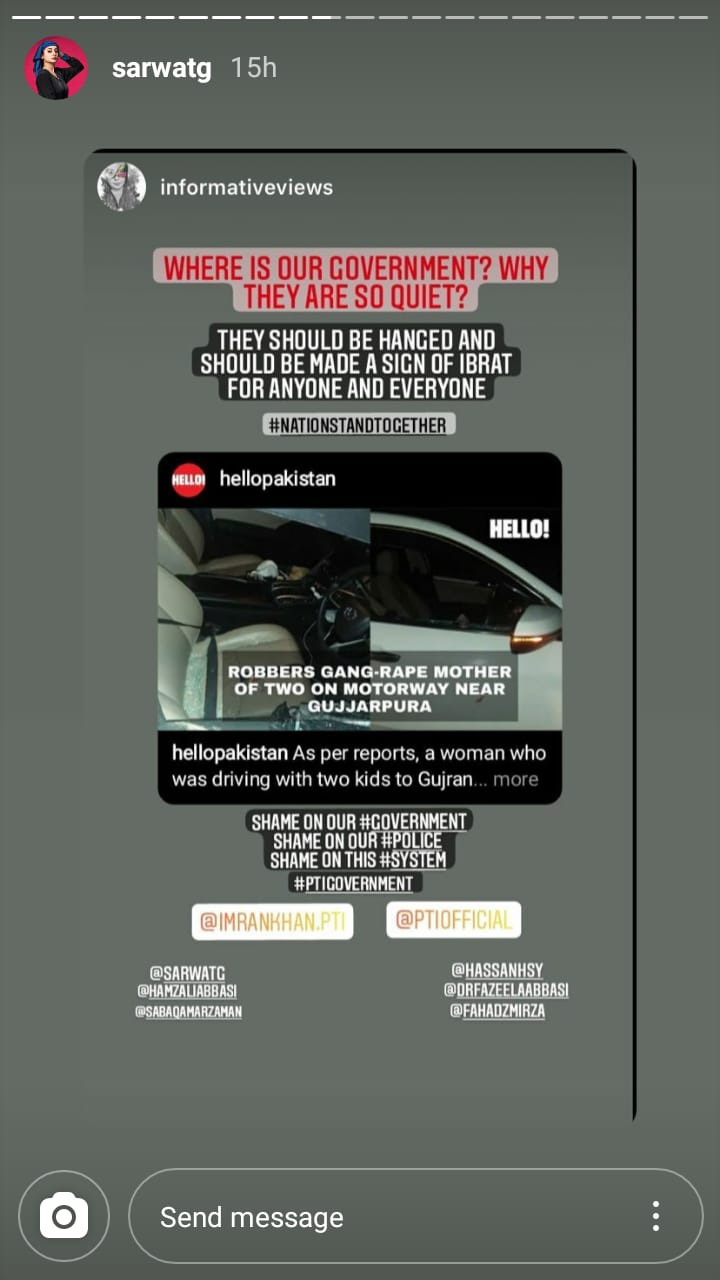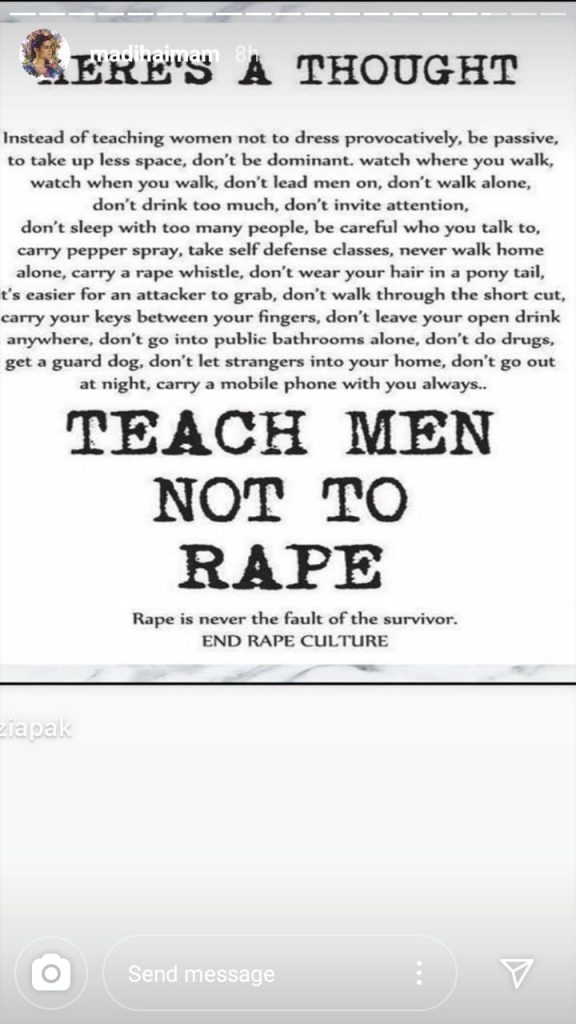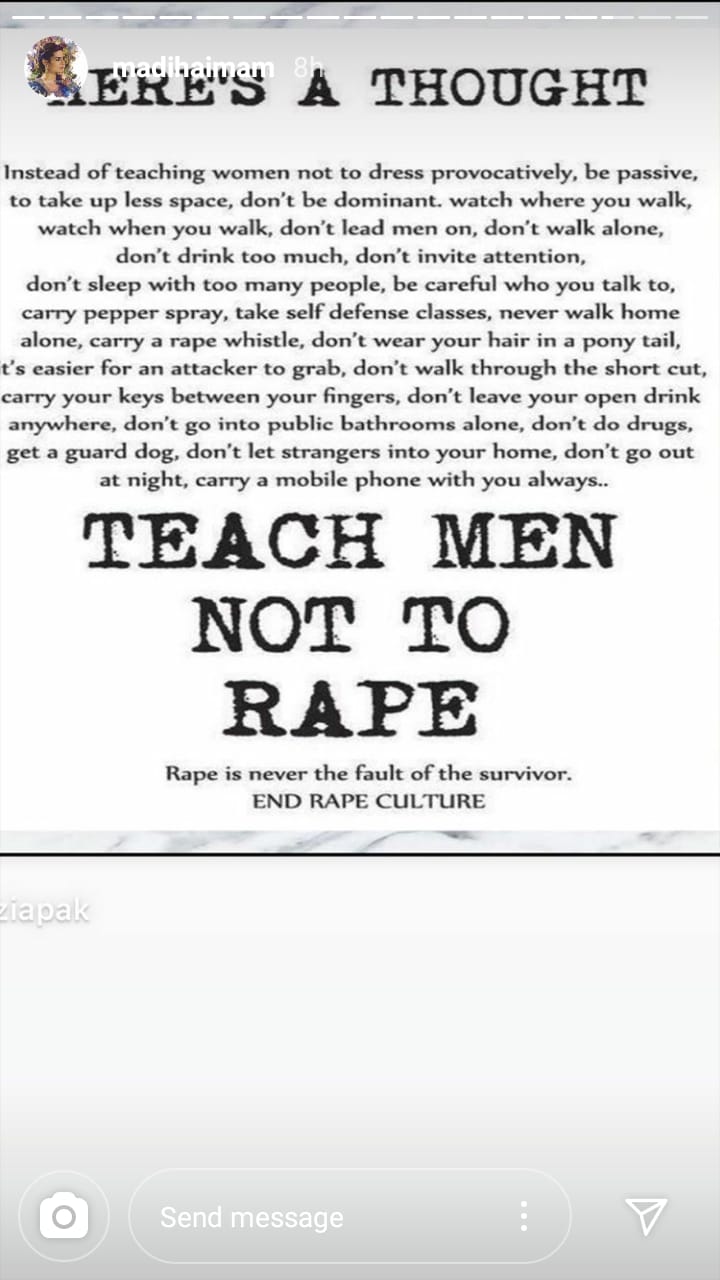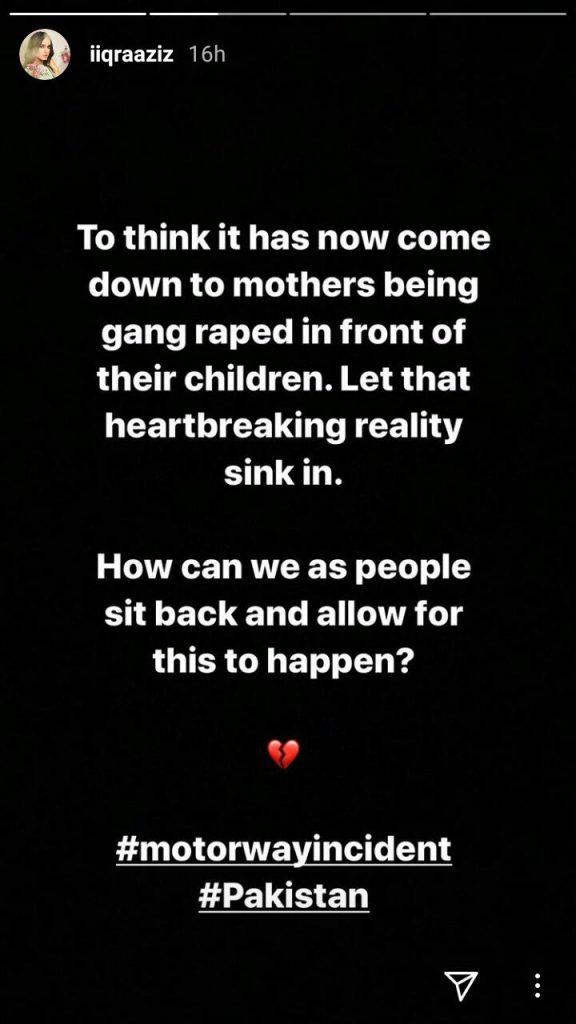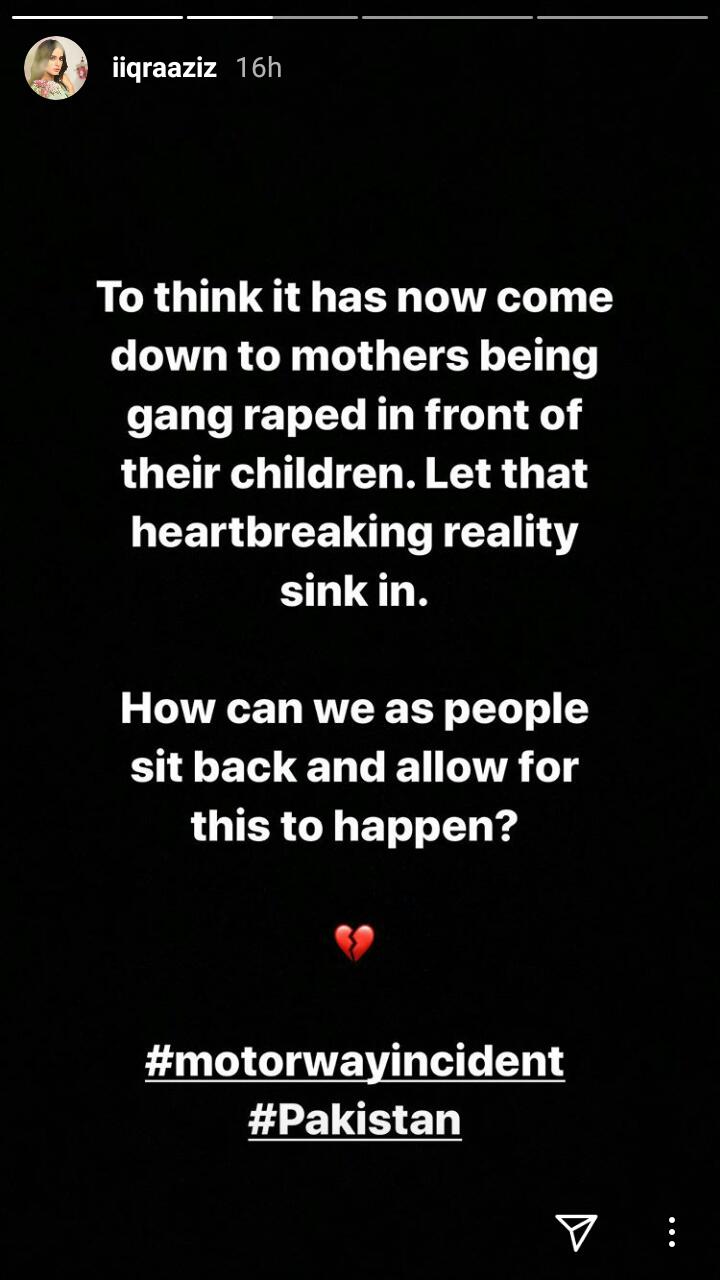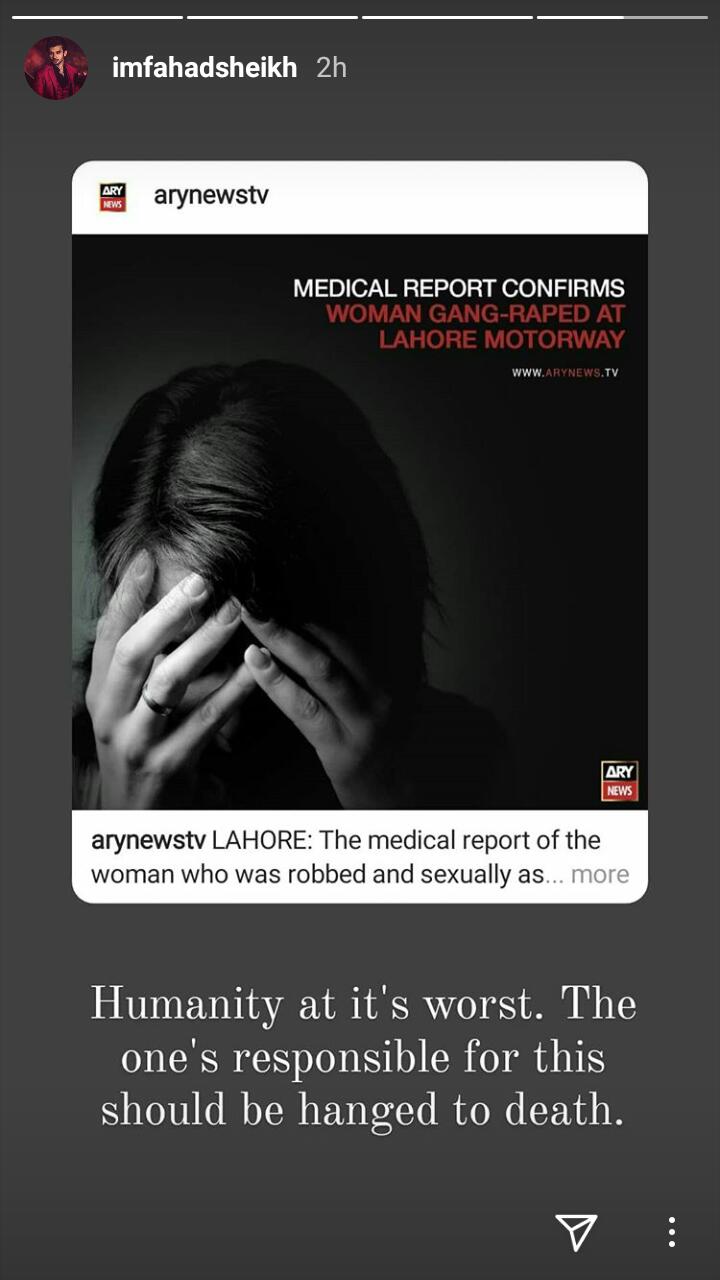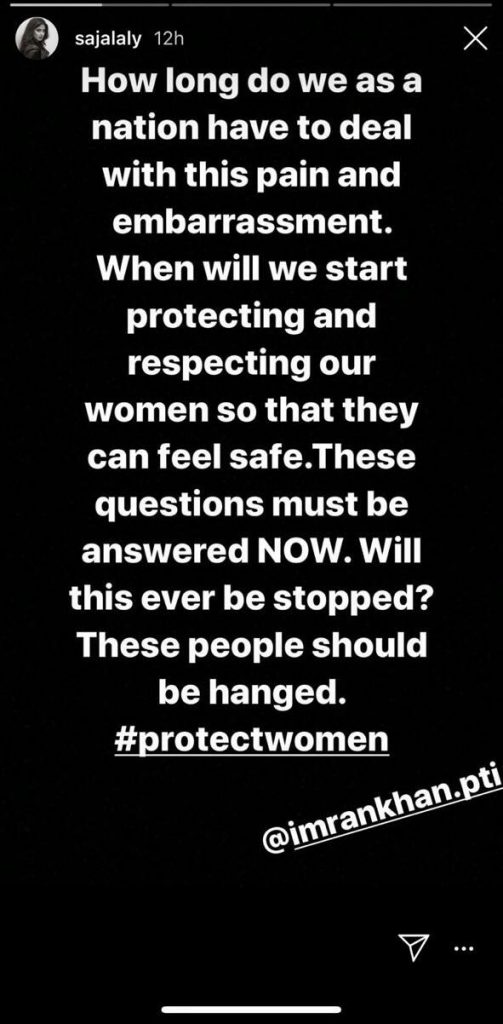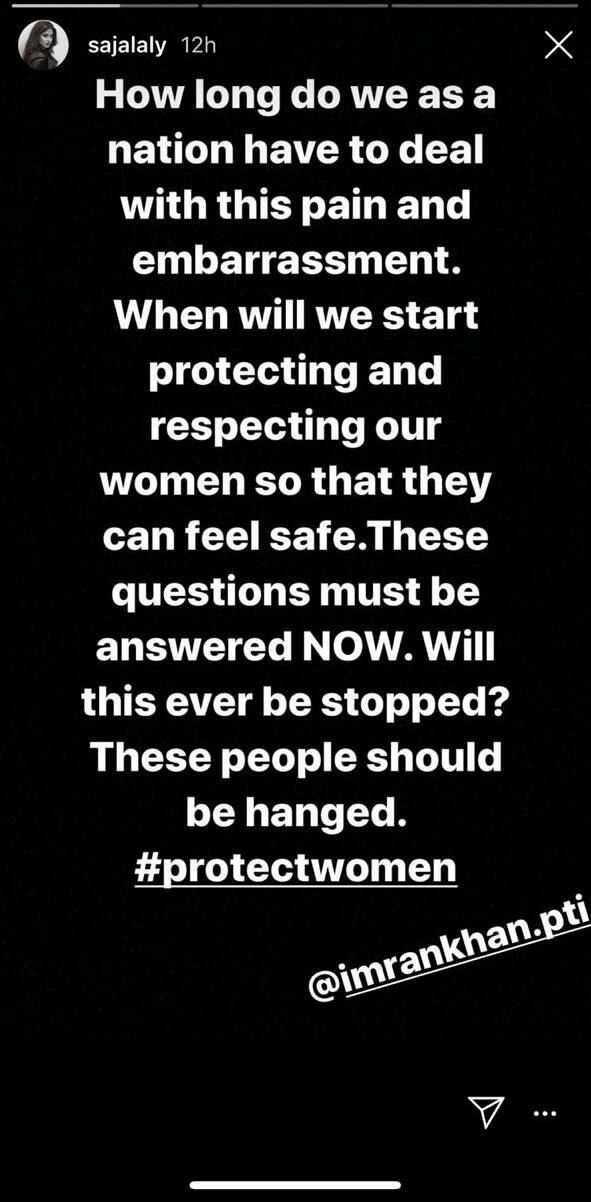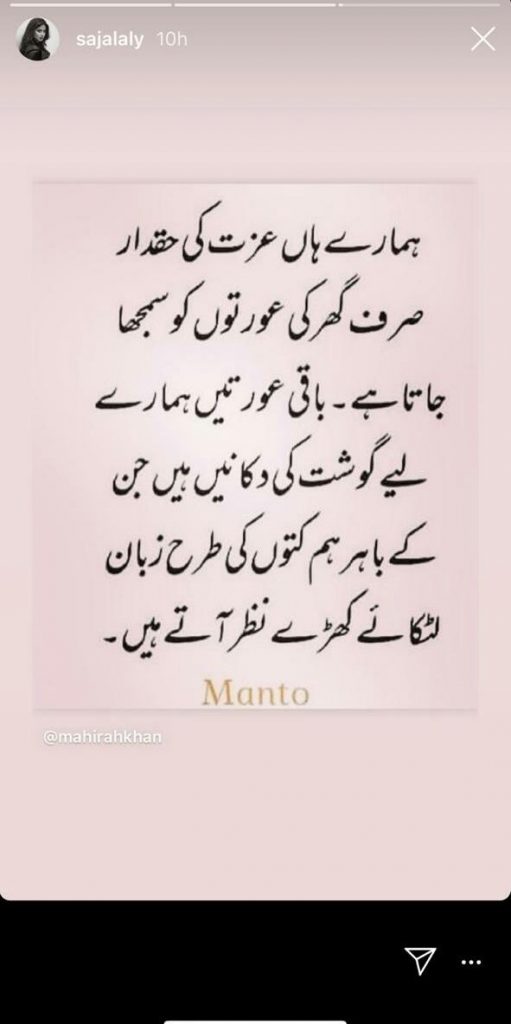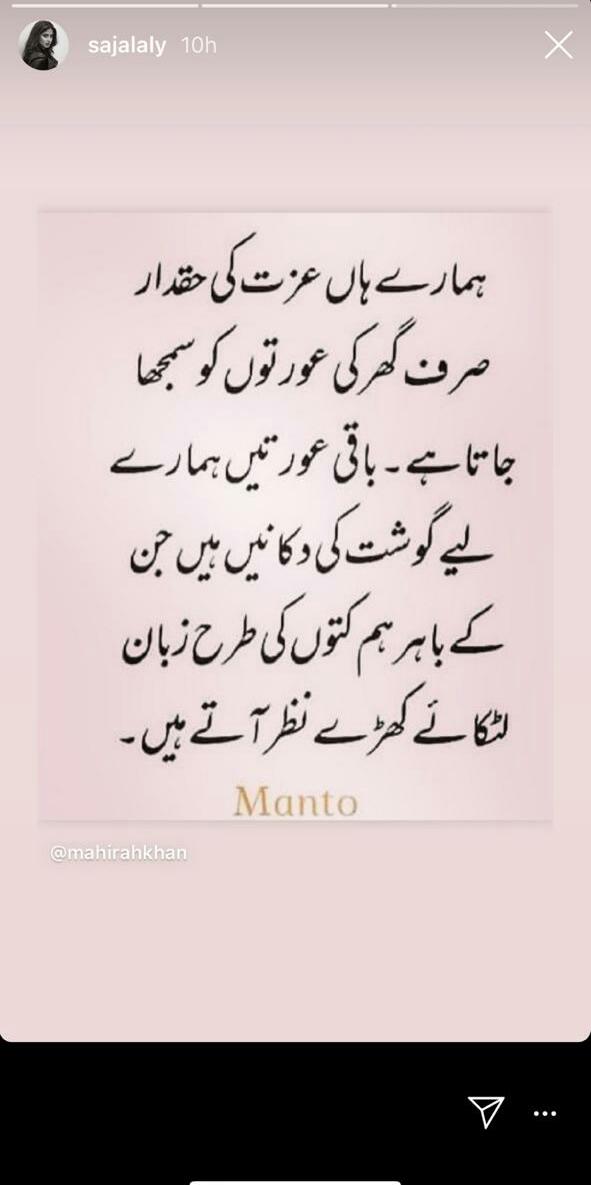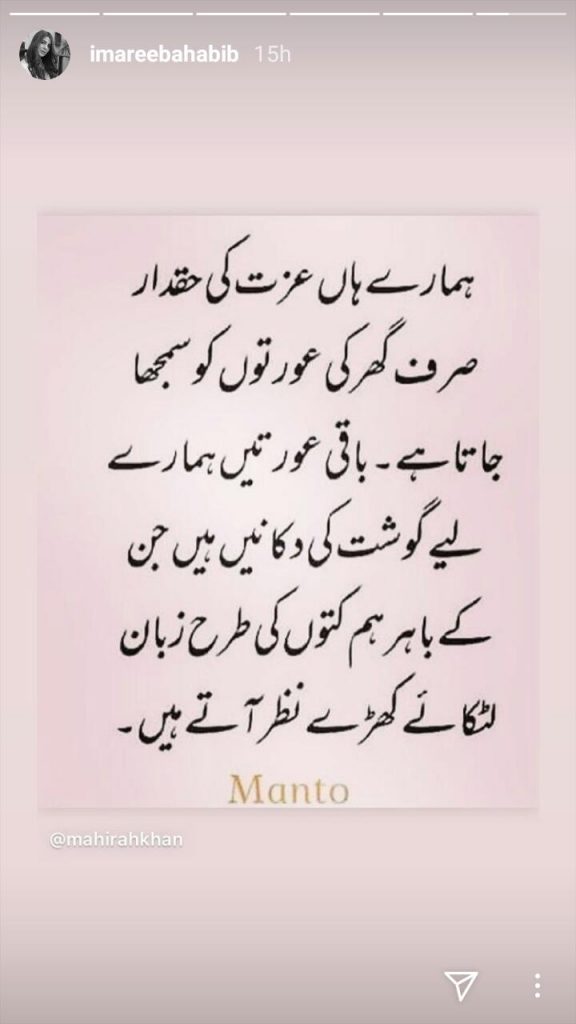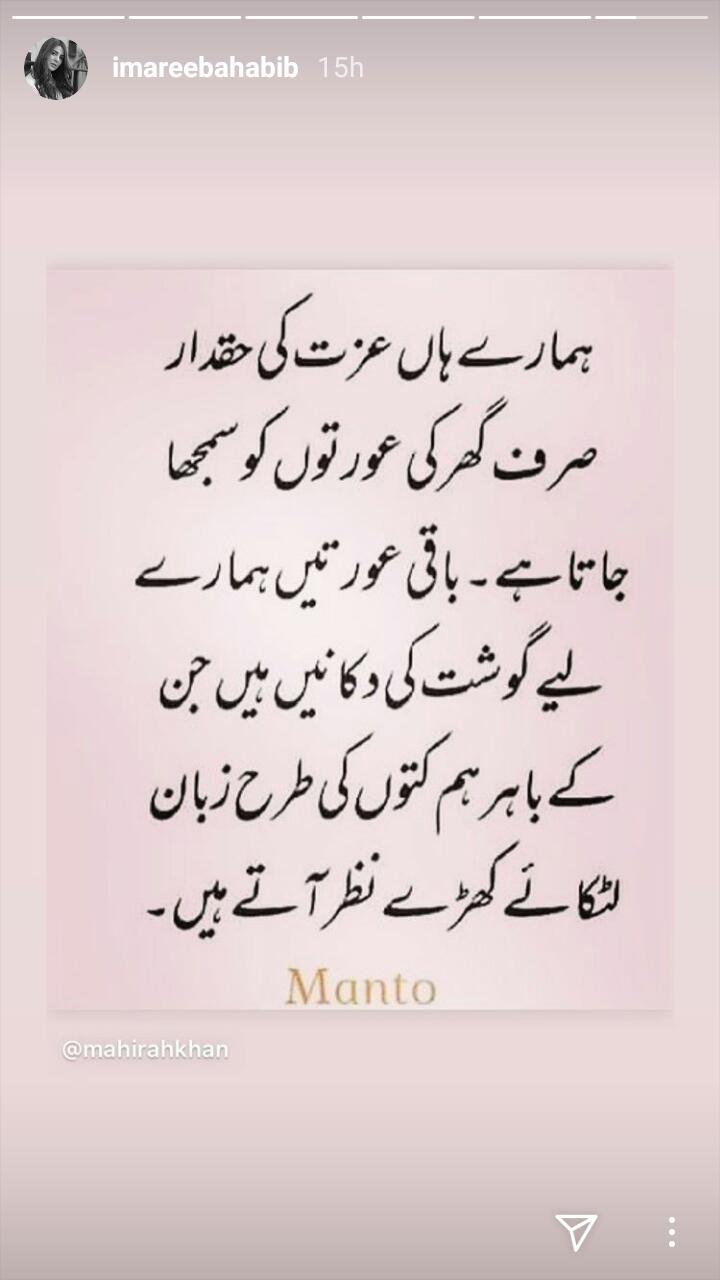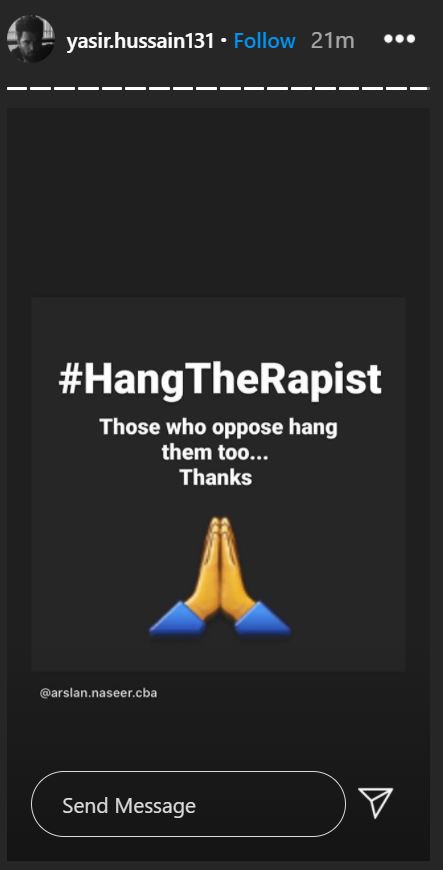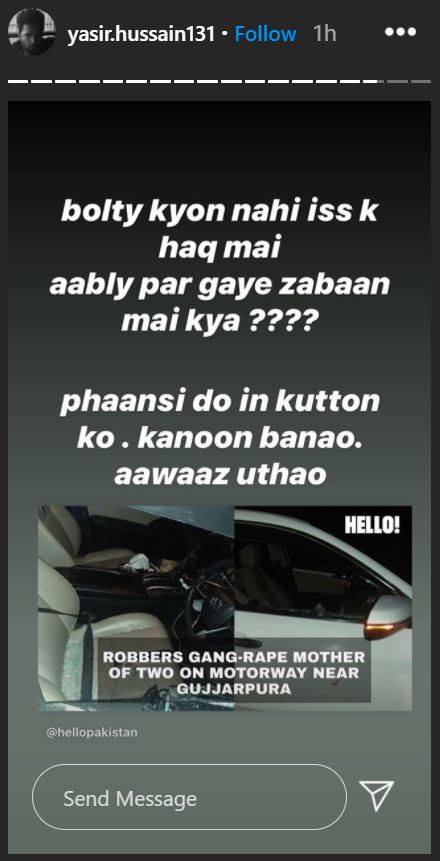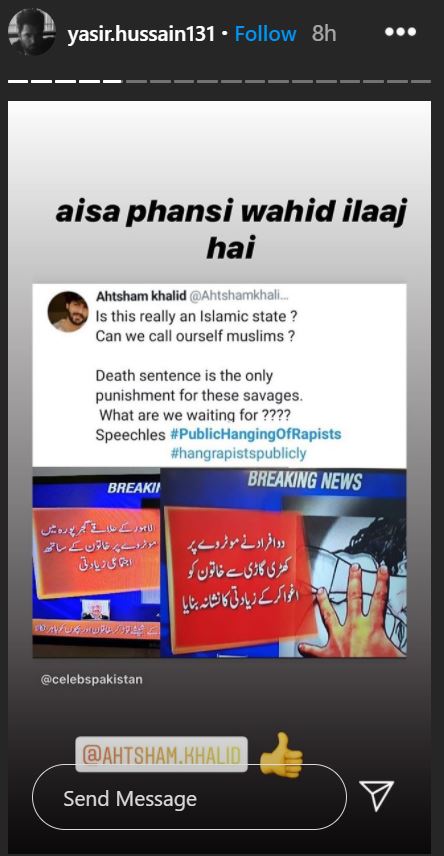 Hey Rapists,Real men don't force themselves on anyone but you wouldn't know that because you're all weak,low life scum with microscopic genitals.And when you hurt our sisters & our children,then you hurt us all. Be scared,We are coming for YOU! #WeWillFindYou #WeAreComingForYou

— Shaniera Akram (@iamShaniera) September 10, 2020
Despite 100's of children, men& women being raped almost everyday our officials still think its the victim's fault?for how long do we plan to keep this 'victim blaming' mentality instead of catching & sentencing the culprits in order to set an example for anyone who dares to

— Hareem Farooq (@FarooqHareem) September 10, 2020
Numbed, outraged, horrified. We have failed women as a nation. This MUST stop. Make them feel safe. @ImranKhanPTI #motorwayincident #PublicHangingOfRapists

— Adnan Siddiqui (@adnanactor) September 10, 2020
خاتون کو رات بارہ بجے کے بعد کسی ایمرجنسی میں بھی باہر نکلنا پڑ سکتا ہے۔ پٹرول پورا بھی ہو تو بھی گاڑی خراب ہو سکتی ہے، عام شہری جی ٹی روڈ سے زیادہ موٹر وے اور لاہور رنگ روڈ کو محفوظ سمجھتا ہے۔ سی سی پی او صاحب !! ممکن ہے فرانس نہیں، خاتون ریاستِ مدینہ سمجھ کر باہر نکلی ہو۔

— Iqrar ul Hassan Syed (@iqrarulhassan) September 10, 2020
One day it's a 5 year old child. The other, a 4 month old baby. Today it's a transgender activist, who was asking for protection a year ago. What do we have to say about ourselves as a nation. We can't protect anyone. Except our egos. #JusticeforGulPanra

— Ayesha Omar (@ayesha_m_omar) September 9, 2020
A newborn baby was RAPED. A cat was RAPED. A mother was RAPED. A 6-year-old child was RAPED. It is time for us as a nation to SPEAK UP! It is now or NEVER! #PublicHangingOfRapists #hangrapistspublicly

— Zaid Ali (@Za1d) September 10, 2020
Shocked beyond belief and extremely distressed to learn about this incident https://t.co/R2kj6L3N9M

— Humayun Saeed (@iamhumayunsaeed) September 10, 2020
Cycling karti howi larki sey tharak ..aurat ka gang rape 5 saal ki bachi k sath ziyadti ..and the result is 0 …latkao ayese kutton ko chock pe had hogai hey

— Faysal Quraishi (@faysalquraishi) September 10, 2020
#PublicHangingOfRapists #PublicHangingOfRapists #PublicHangingOfRapists #PublicHangingOfRapists #PublicHangingOfRapists

— Asim Azhar (@AsimAzharr) September 10, 2020
جو قبروں سے نکال کر rape ہوتی ہیں وہ محرم کہاں سے لایں۔

— Iffat Omar Official (@OmarIffat) September 10, 2020
Remove Ccpo immediately#motorwayincident

— Iffat Omar Official (@OmarIffat) September 10, 2020
Every time a child is raped & killed, a woman is raped & beaten, we talk of their honour being compromised. NO. The survivor has nothing to be ashamed of, it's the predator, the criminal, who had neither shame nor honour to begin with. The way we speak about things is important🙏🏽

— Nadia Jamil (@NJLahori) September 10, 2020
Hang na karna Rapists ko…"HUMAN RIGHTS" ka scene hai na.
جس دن (اللہ نا کرے) اپنی ماں, بہن یا بیٹی ہوں اس دن Logic اور human rights دیکھیں گے

— vasay chaudhry (@vasaych) September 10, 2020
#rapeawareness #motorwayincident pic.twitter.com/85mJ8IviWT

— Zahid Ahmed (@zahidahmed_) September 10, 2020
HANG THEM ALL!!!!!! #motorwayincident

— MAWRA HOCANE (Hussain) (@MawraHocane) September 10, 2020
– I will always count on your statement that Pakistan will be "Riasat e Madina" and if you don't hang these monsters raping and killing children and women in the open nothing can ever be changed … just make one example. Public execution is what I demand @ImranKhanPTI

— Feroze Khan (@ferozekhaan) September 10, 2020
The irony that I tweeted "im okay with this" to a video of a rapist being stoned to death an hour prior to news of mother raped in front of children on motorway & 2 days after news of 5yr old Marwa shows how deep in trouble we are as a society.

— Ushna Shah (@ushnashah) September 9, 2020
Mother of two gang raped in front of her kids (she'd run out of gas on the motorway). Two men broke through her windows, dragged her into the bushes to brutalise her. pic.twitter.com/ZzluWbeoPF

— Armeena 🦋 (@ArmeenaRK) September 9, 2020
Cheeni, Atay aur Sabzi ka daam barh raha hai
Aur sasti ho rahi hai tau Insaani jaan #JusticeForGulPanra#JusticeForMarwah

— Mansha Pasha (@manshapasha) September 9, 2020
Please investigate this as well:

'She called the Motorway Police's emergency helpline 130 for assistance. However, she was told by the operator that she could not be provided help as the emergency beat had not been assigned to anyone.' https://t.co/kEAKIEFX0p

— Osman Khalid Butt (@aClockworkObi) September 9, 2020