Ramadan festivities are at full swing in Pakistan and other Muslim countries. Well, Muslim across the world are arranging amazing Iftar and Suhoor parties and dinners. Pakistani actors also love to arrange the Iftar parties on the sets of their dramas. Recently a lavish Iftari was served on the set of Ramadan drama Chand Tara. Well, the Iftar was served in Indian style. South Indian food was served in Indian style Thalis. Have a look at the video which was shared by Hum TV'S Instagram page:
Well, the flexing and promotion of Indian cuisine wasn't appreciated by the fans. Fans were of the view that they could have served Pakistani dishes instead of this authentic South Indian food. One social media user wrote, "What are they showing??? Is it our culture?, Also women are sitting uncovered, eating in the Indian style Thalis". Almost everyone was angry after seeing the South Indian cuisine served in a pure Indian style. One Instagram user wrote, "Why they are having iftar party in hindu style? Totally two opposite things and please don't make it as a cultural thing, it is purely a religious thing and it cannot be the same like others. Stop showing these nonsense on tv. What you guys are trying to do. Leaving our culture language dressing and now this. Shame on you guys. Why can't we promote our own beautiful culture so it stays with our new generation also. So sad. May Allah be with us and keep us on the straight path. Ameen". Almost everyone called the team out for obeying Indian cultural norms happily. Have a look at the comments: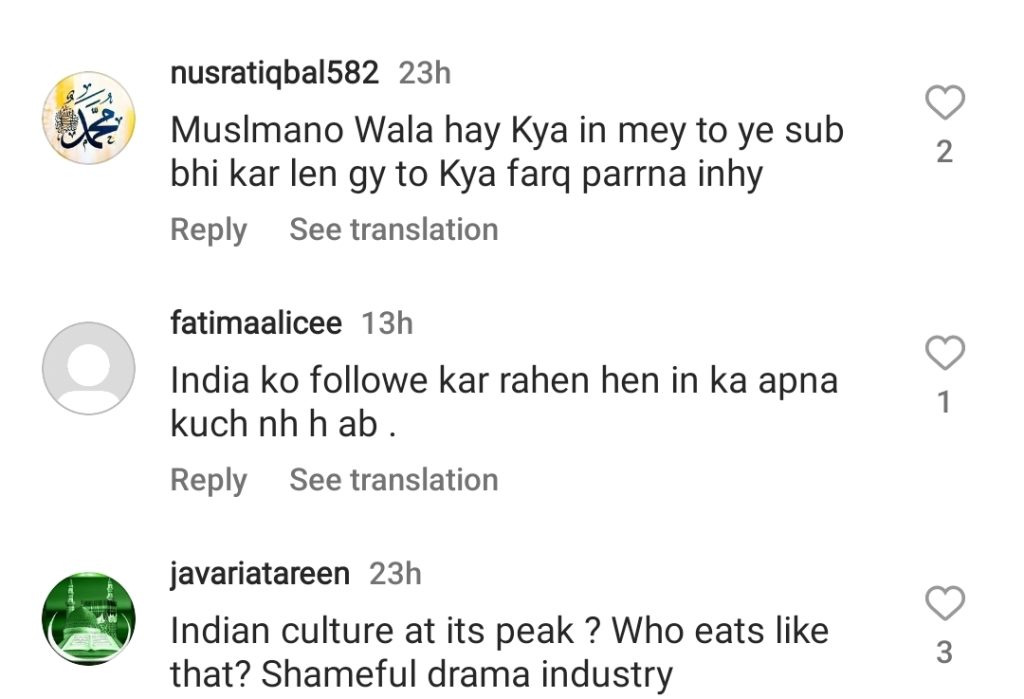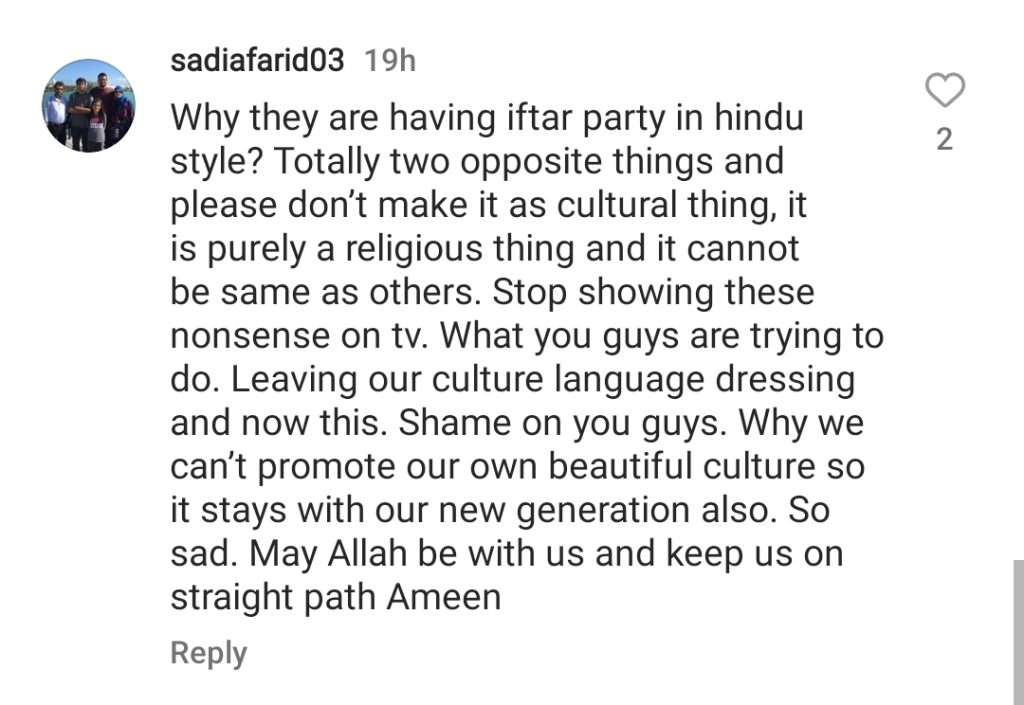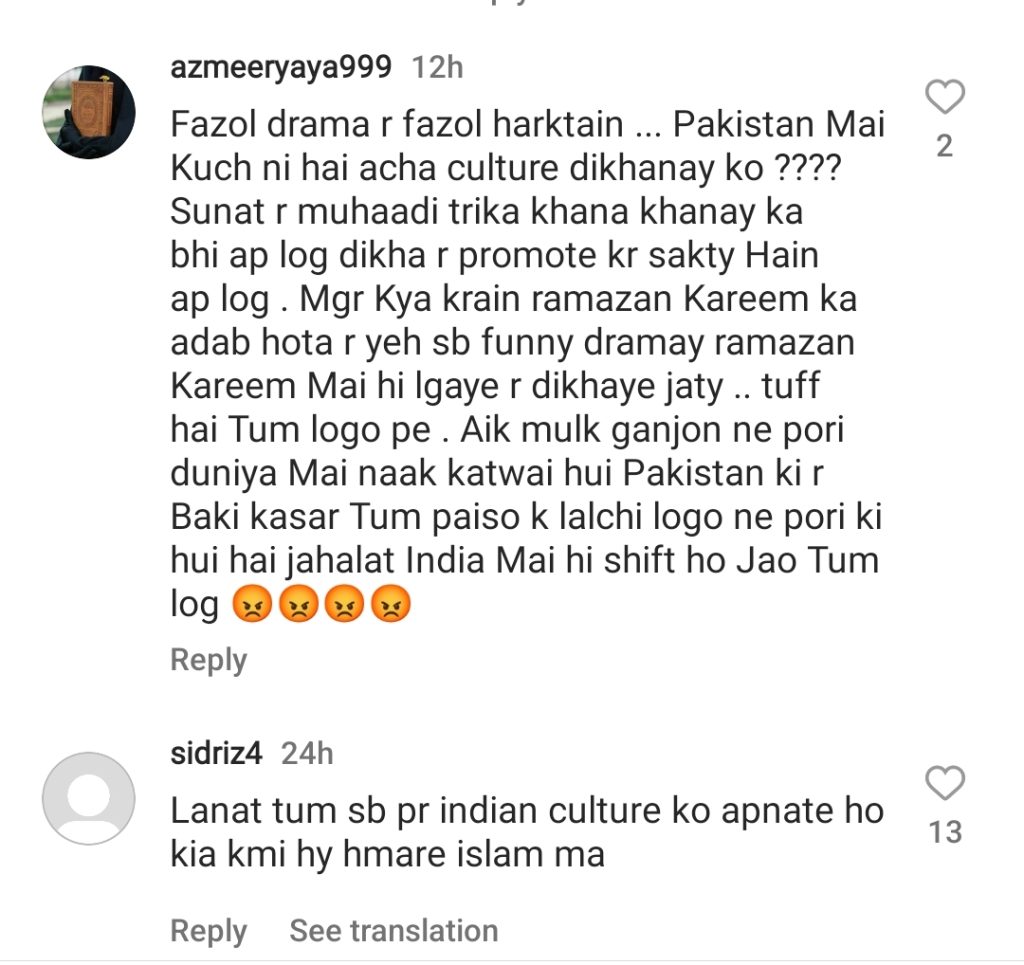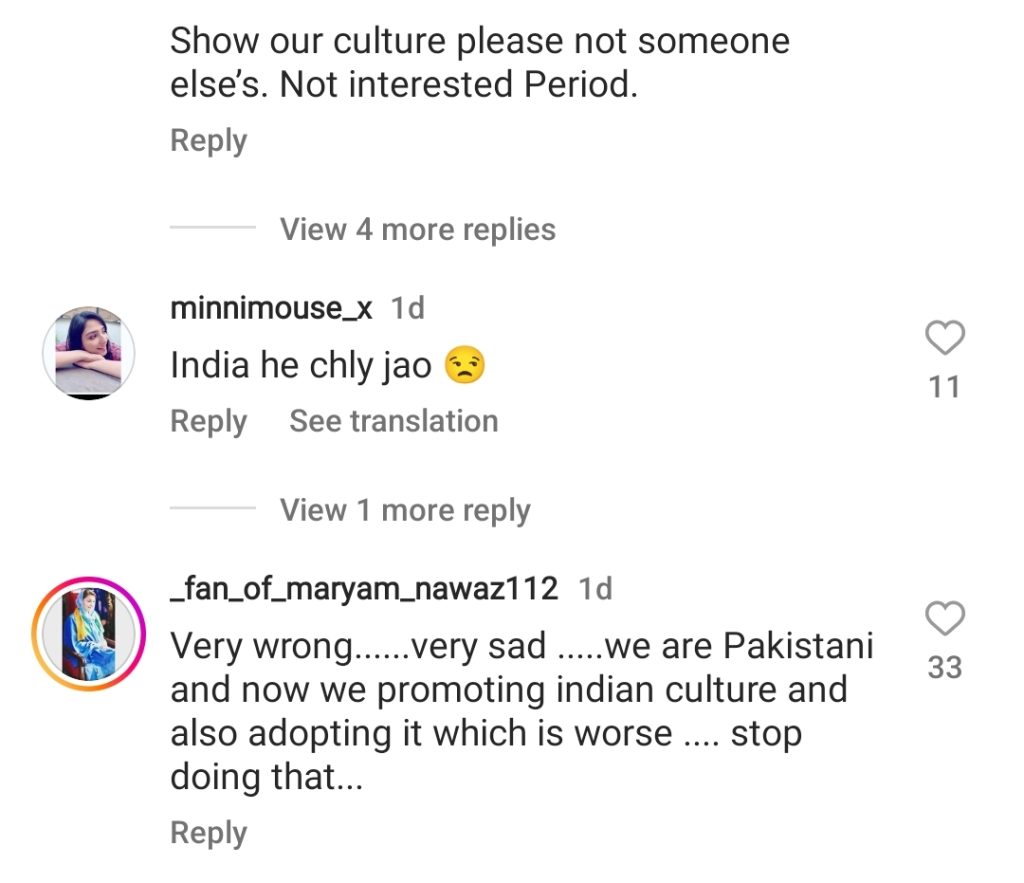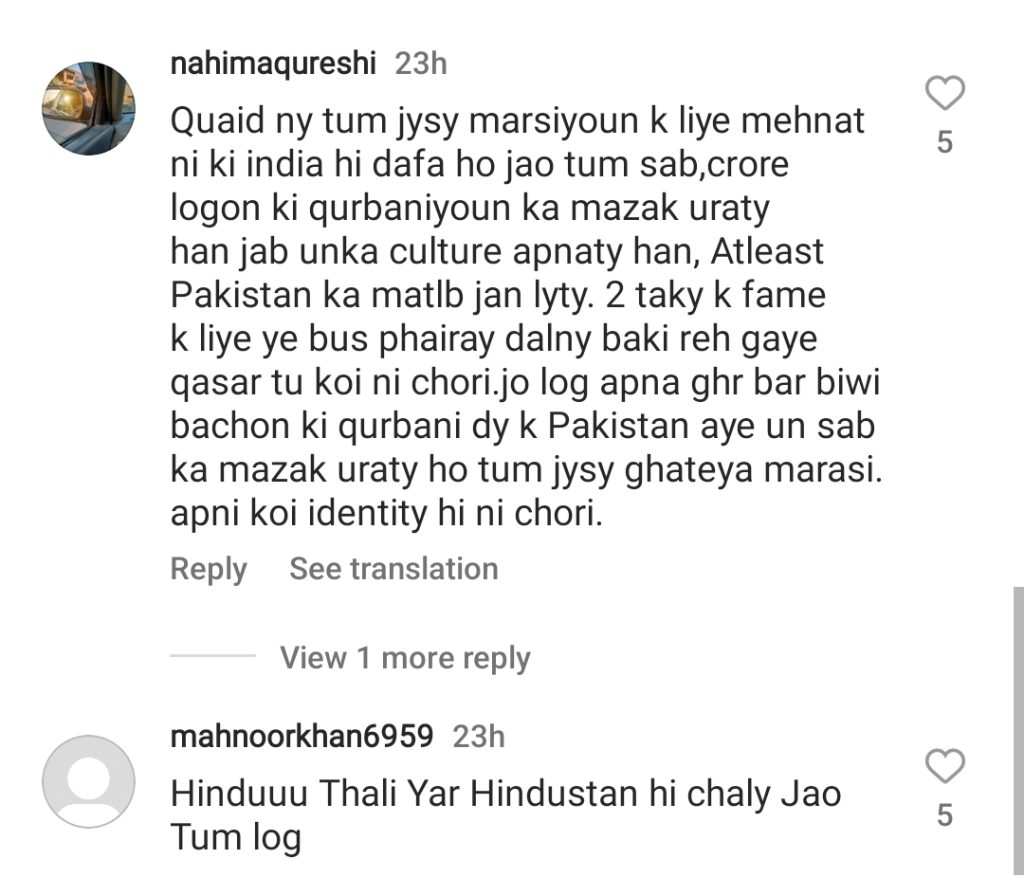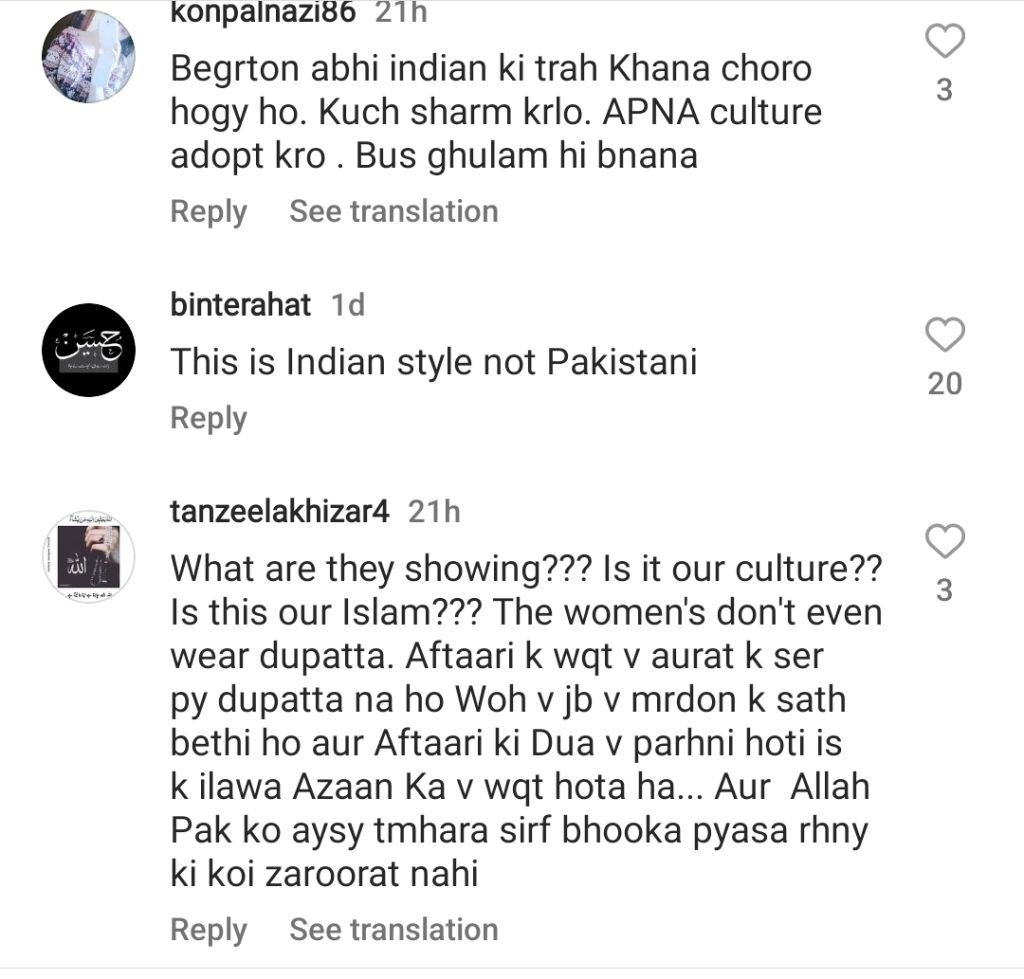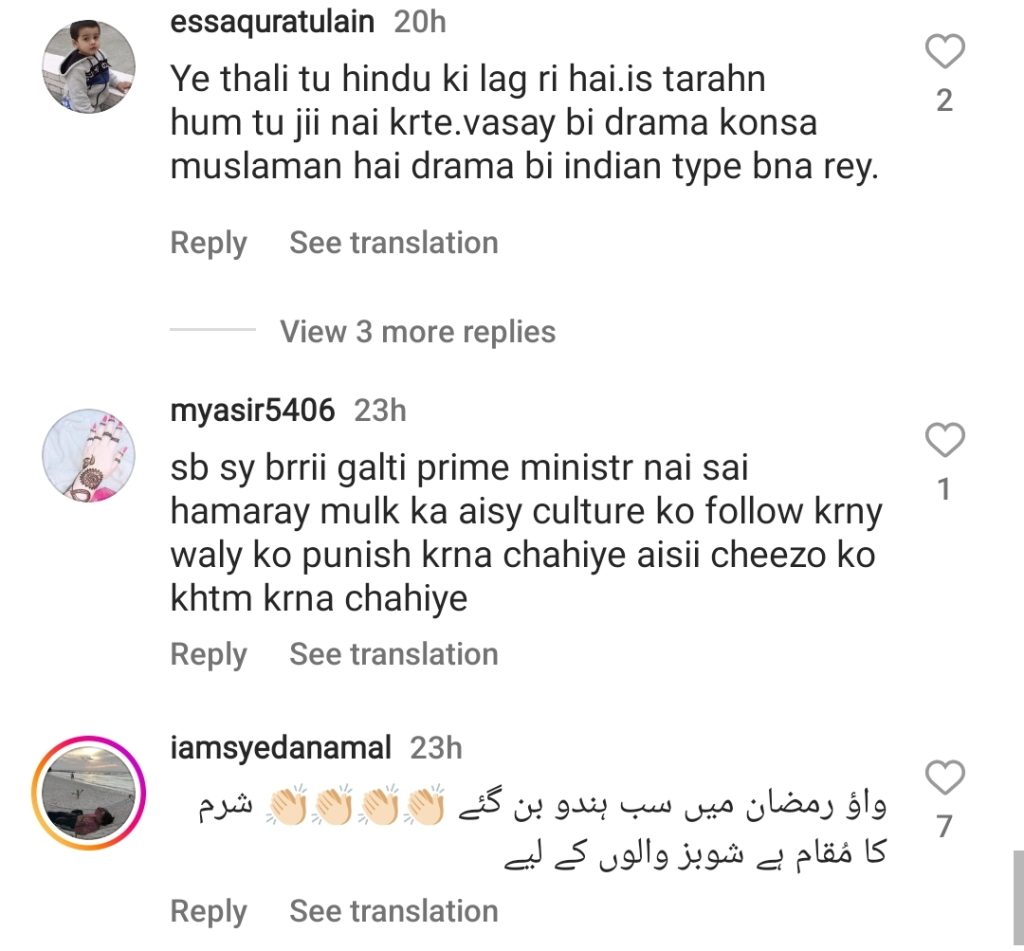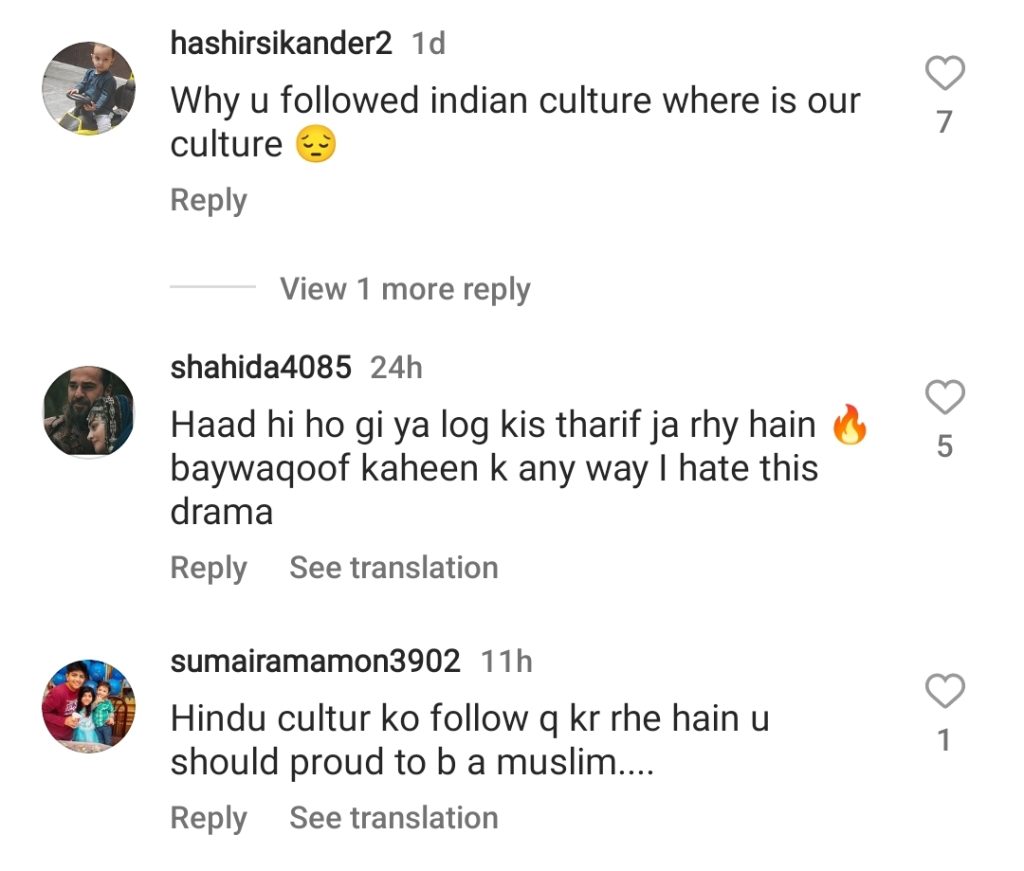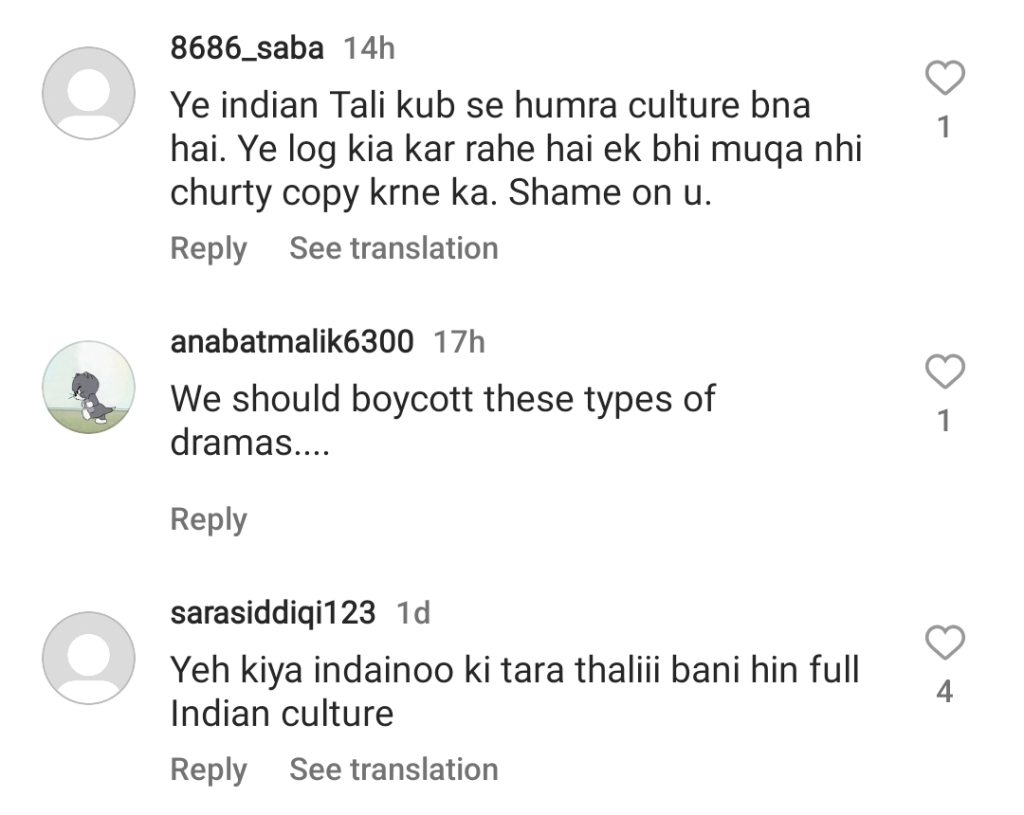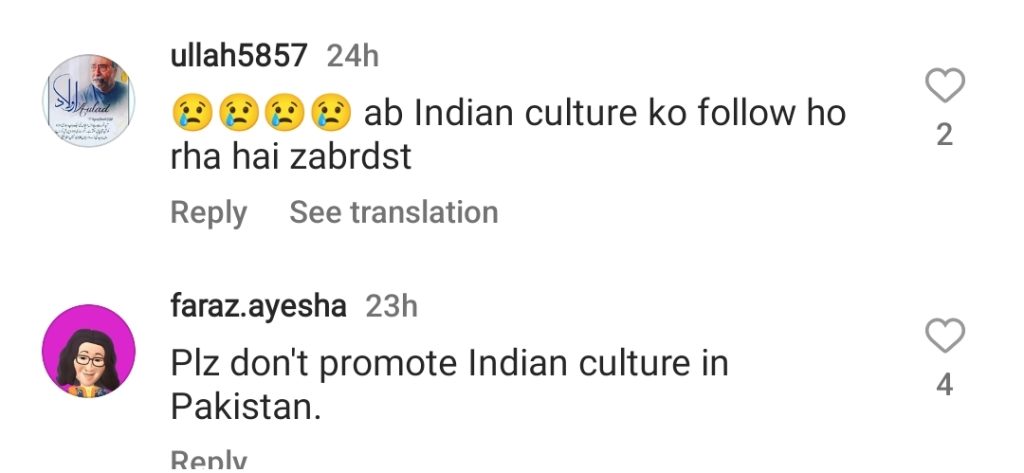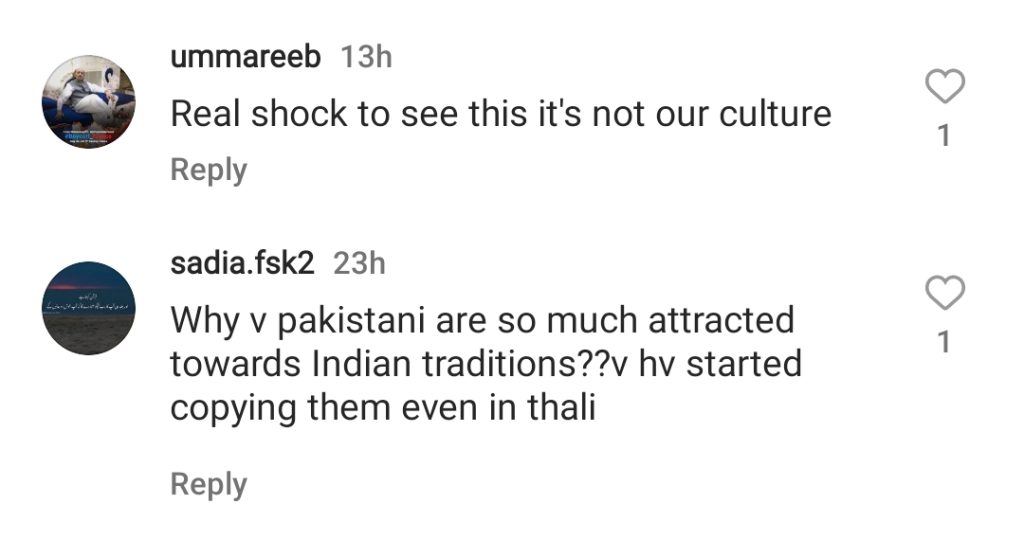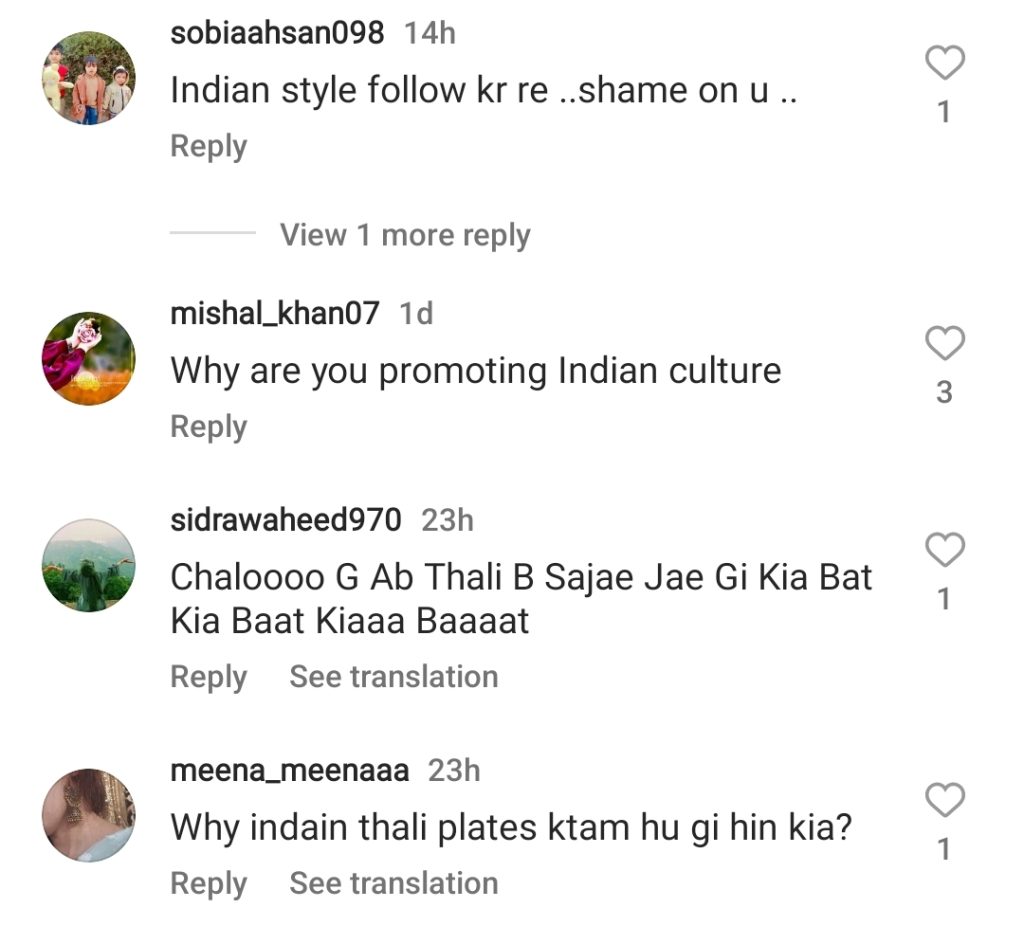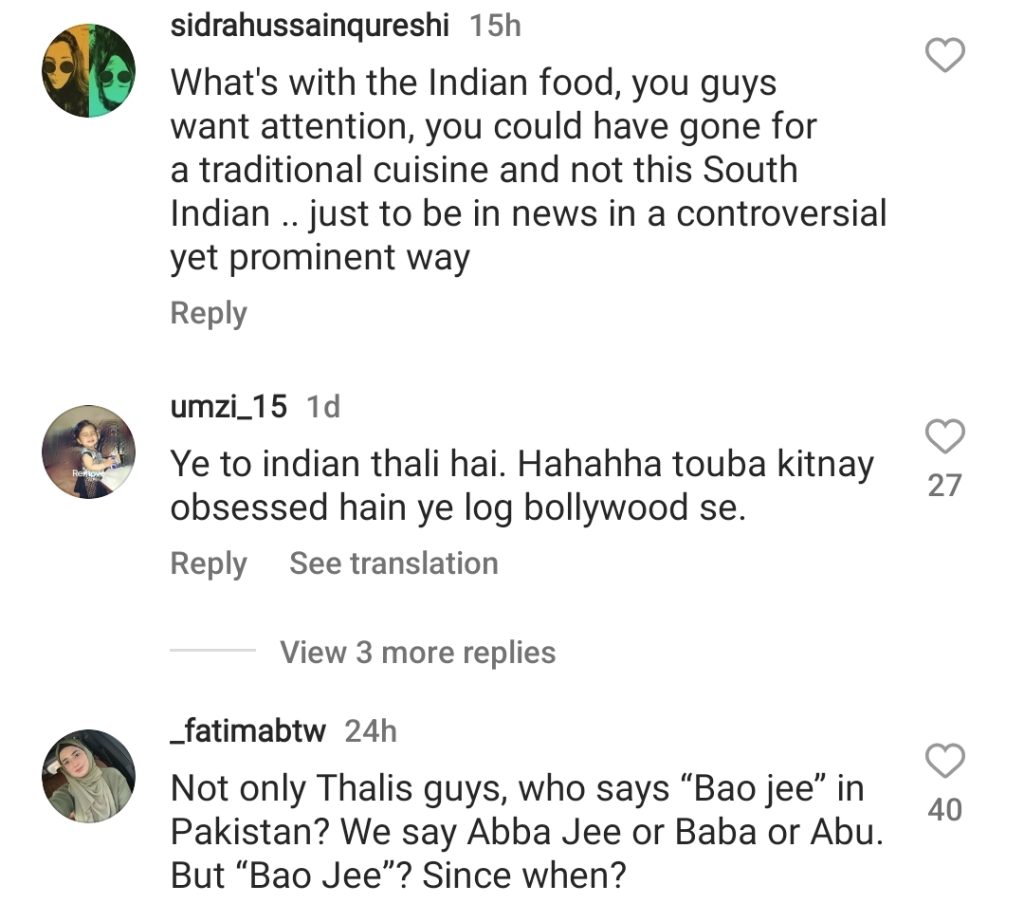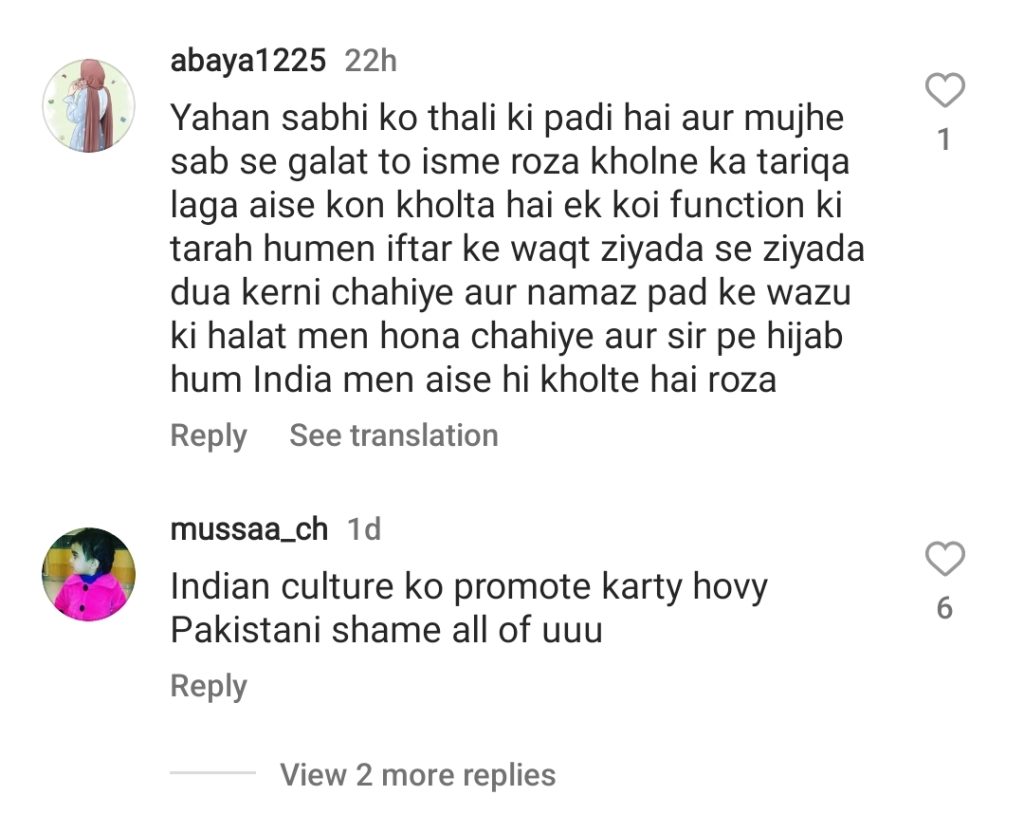 A part from that, many social media users said that the cuisine is Indian but the way they are celebrating Iftari is totally wrong because it's the time of dua as Allah accepts dua at this time and women should cover head and men and women should pray.