Chand Tara is a Hum TV's Ramadan serial which is featuring Ayeza Khan and Danish Taimoor. Ayeza Khan is playing the character of a doctor and Danish Taimoor is portraying the role of a software engineer. The cast also includes Romaisa Khan, Aashir Wajahat, Adnan Jaffar, Saba Faisal, Behroze Sabzwari, Madiha Iftikhar and Rehan Sheikh.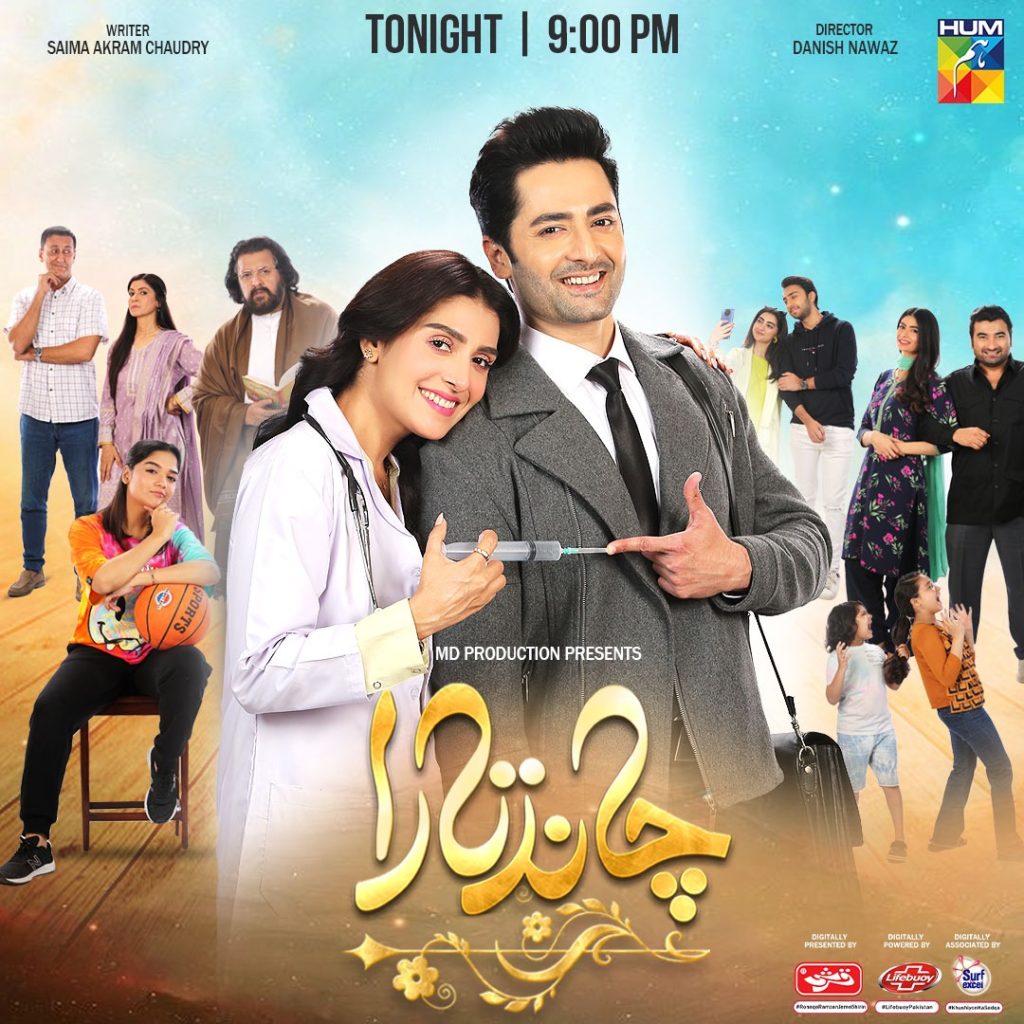 Ayeza Khan
Ayeza Khan is a gorgeous Pakistani television actor and model. Her claim to fame project was Pyare Afzal. She later on got more popularity through her blockbuster drama serial Mere Paas Tum Ho. Her acting and pairing with Humayun Saeed and Adnan Siddiqui was loved by fans. In real life Ayeza Khan is married to Danish Taimoor and they have two adorable kids. Well, Ayeza loves travelling with her family. Besides acting, Ayeza Khan loves to do modelling. After her working hours, she prefers to spend time with her kids. Here are her real life pictures with family: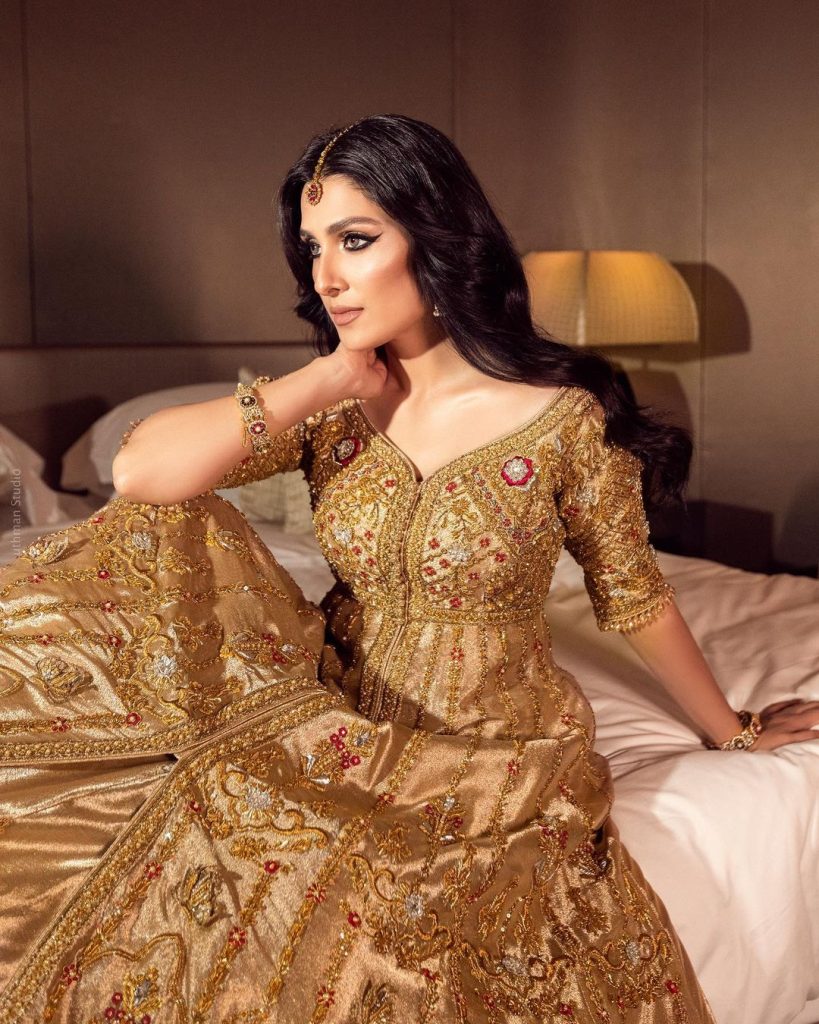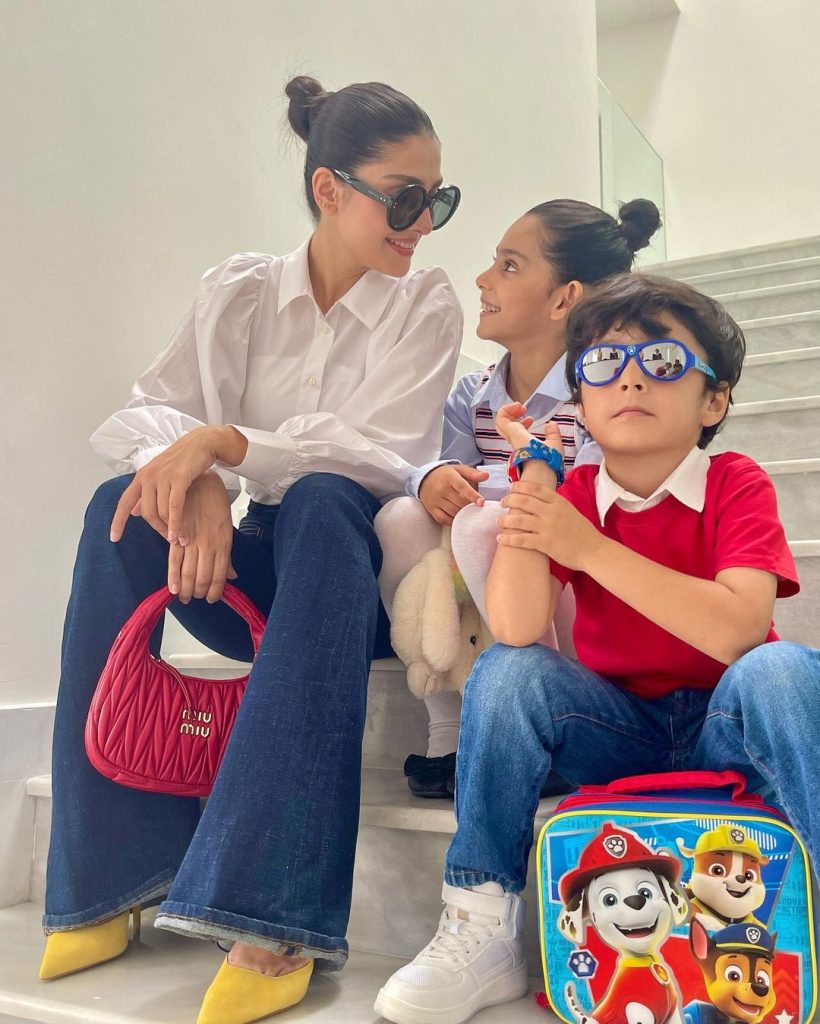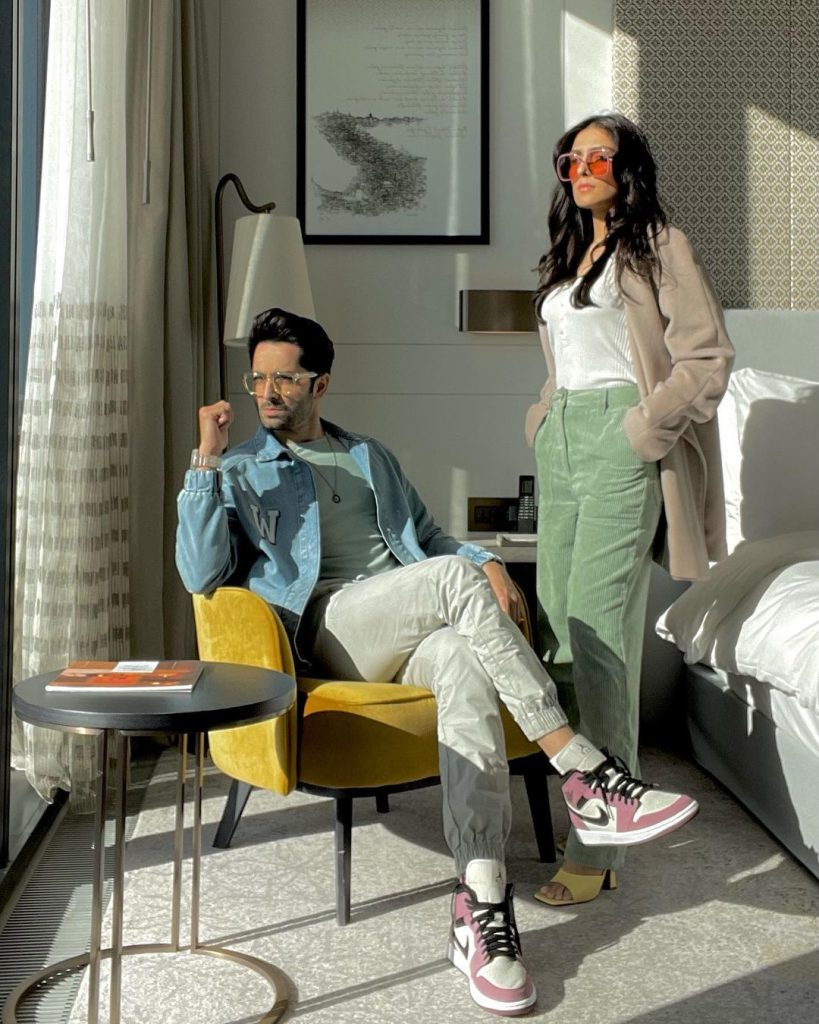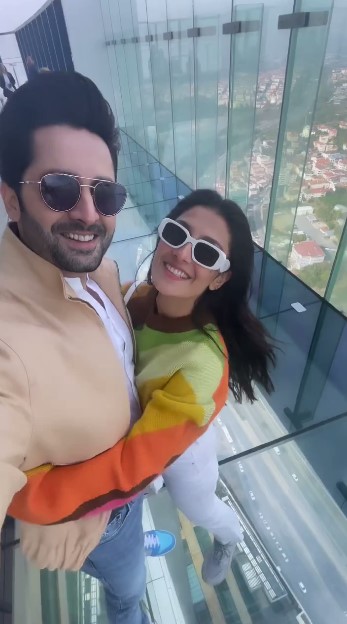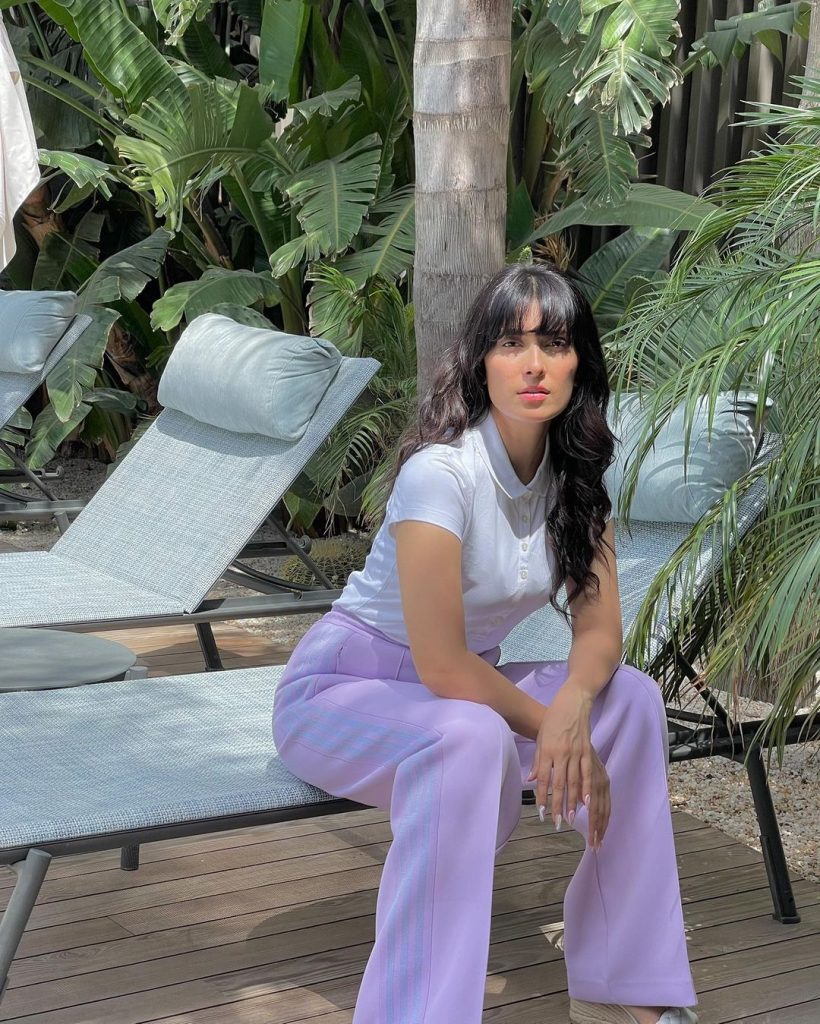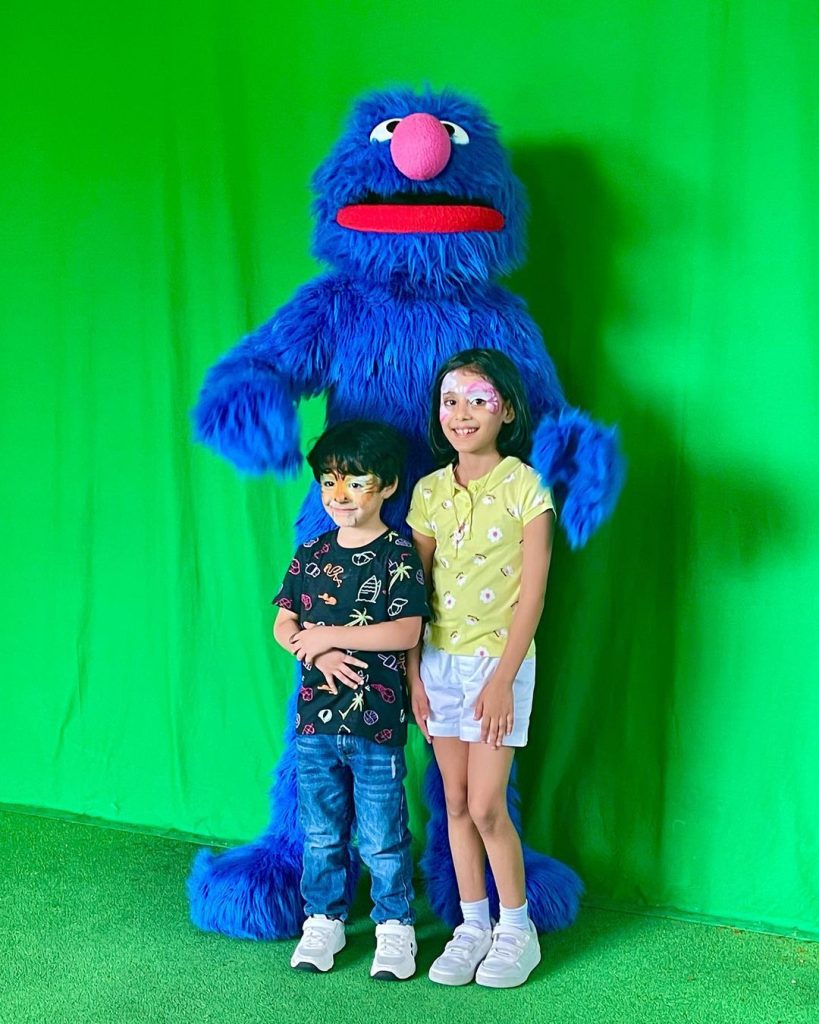 Danish Taimoor
Danish Taimoor is a brilliant and handsome Pakistani television and film actor. His notable projects are Ab Dekh Khuda Kia Kerta Hai, Deewangi, Kesi Teri Khudgharzi and Ishq Hai. Danish Taimoor also hosts a game show on Bol TV. Well, Danish Taimoor is married to Ayeza Khan and both have two super cute kids. Fans are loving the real life couple in Chand Tara. Danish Taimoor loves his family and prefers his family over everything. He is a football lover. Danish Taimoor is a fitness freak as well. Here we have collected a few real life pictures of Danish Taimoor. Have a look: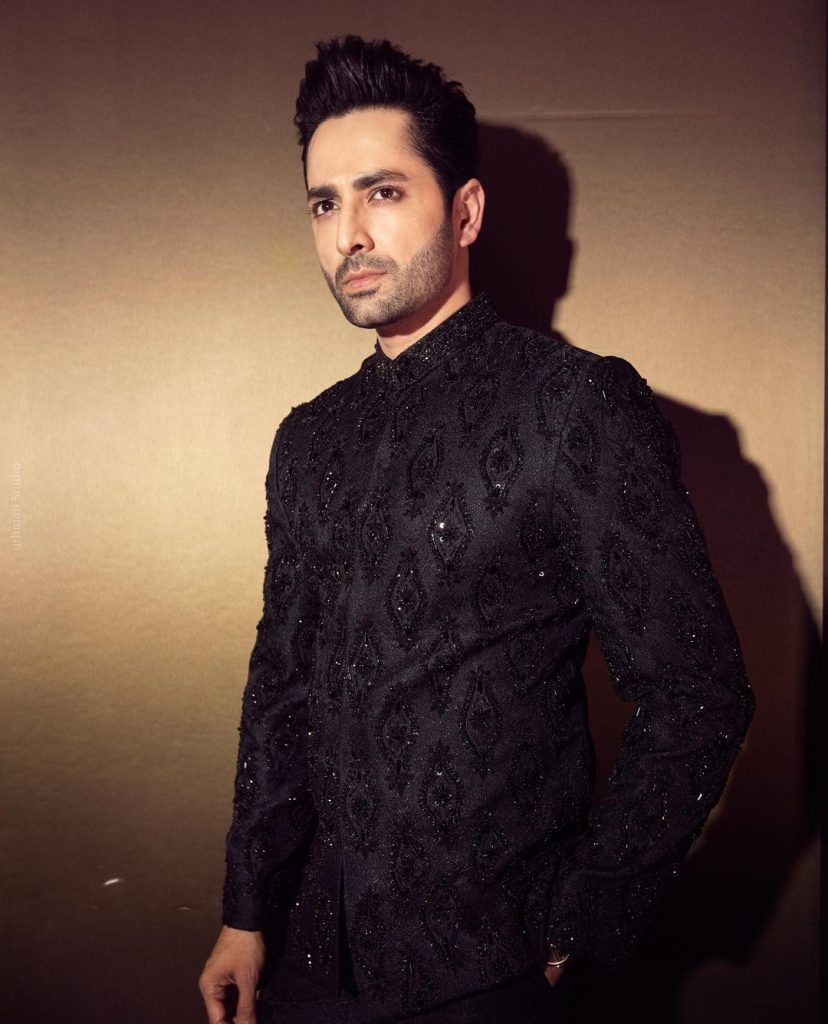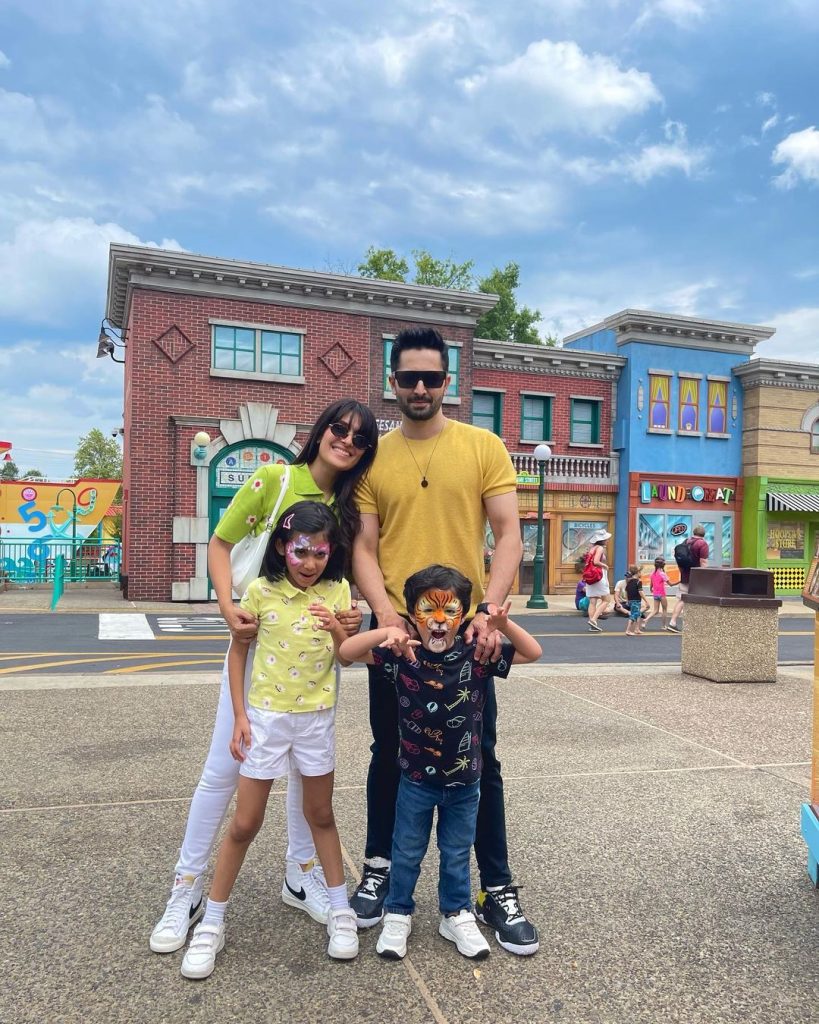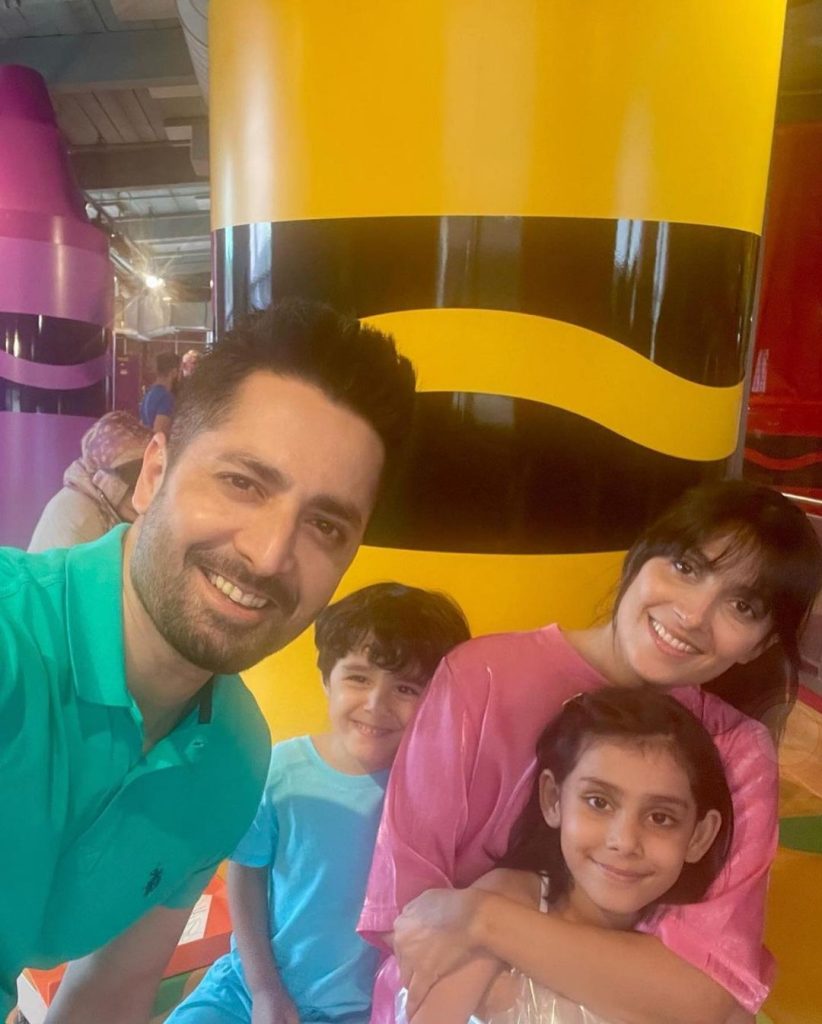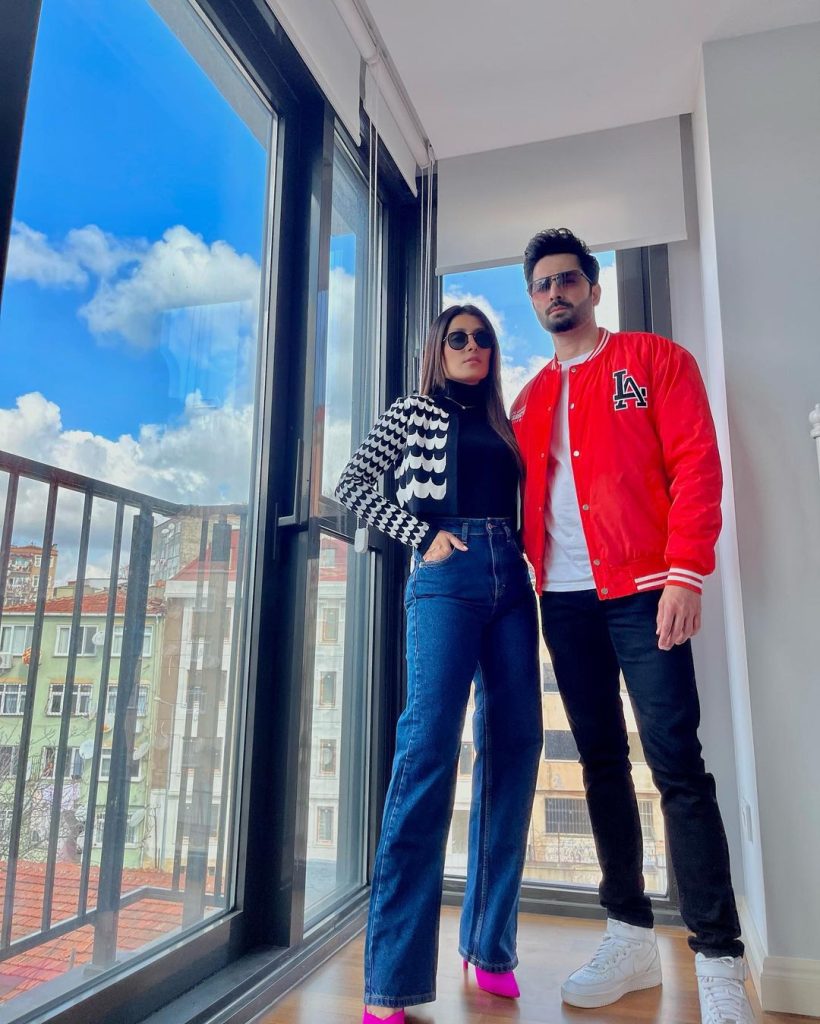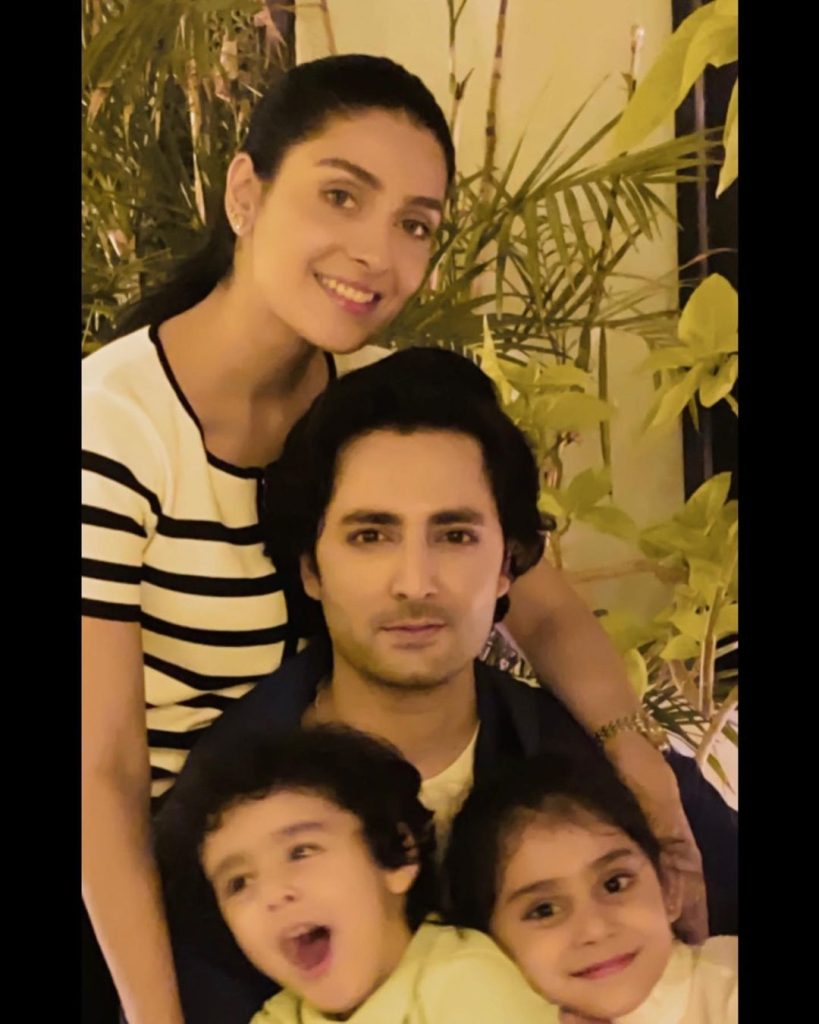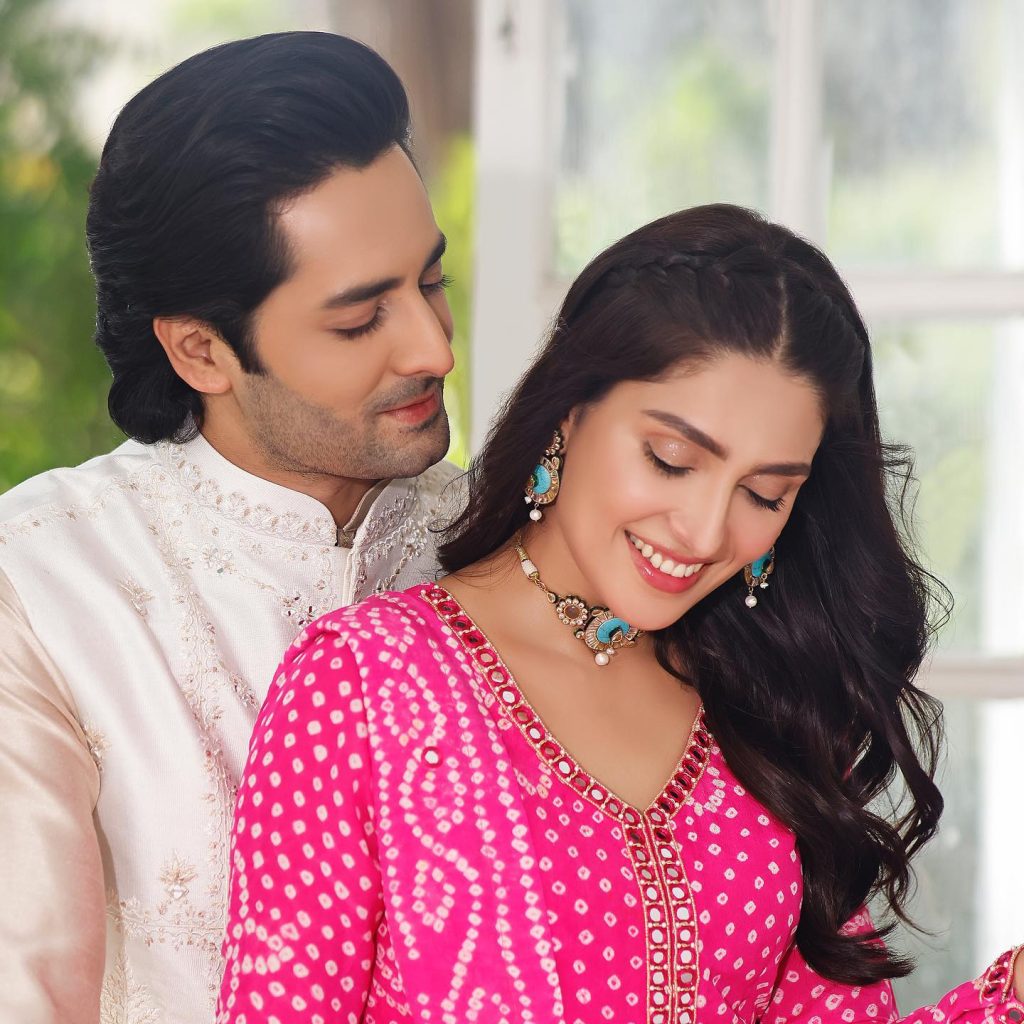 Danish Nawaz
Danish Nawaz is a talented actor and amazing director. He has proved his mettle in direction and comedy acting. Danish Nawaz got popular from his sitcom Nadaniyaan. He started his direction from drama serial Sun Yara and then he never looked back. He is happily married but he keeps his life private. He is brother of Yasir Nawaz. Here are a few pictures of Danish Nawaz with family.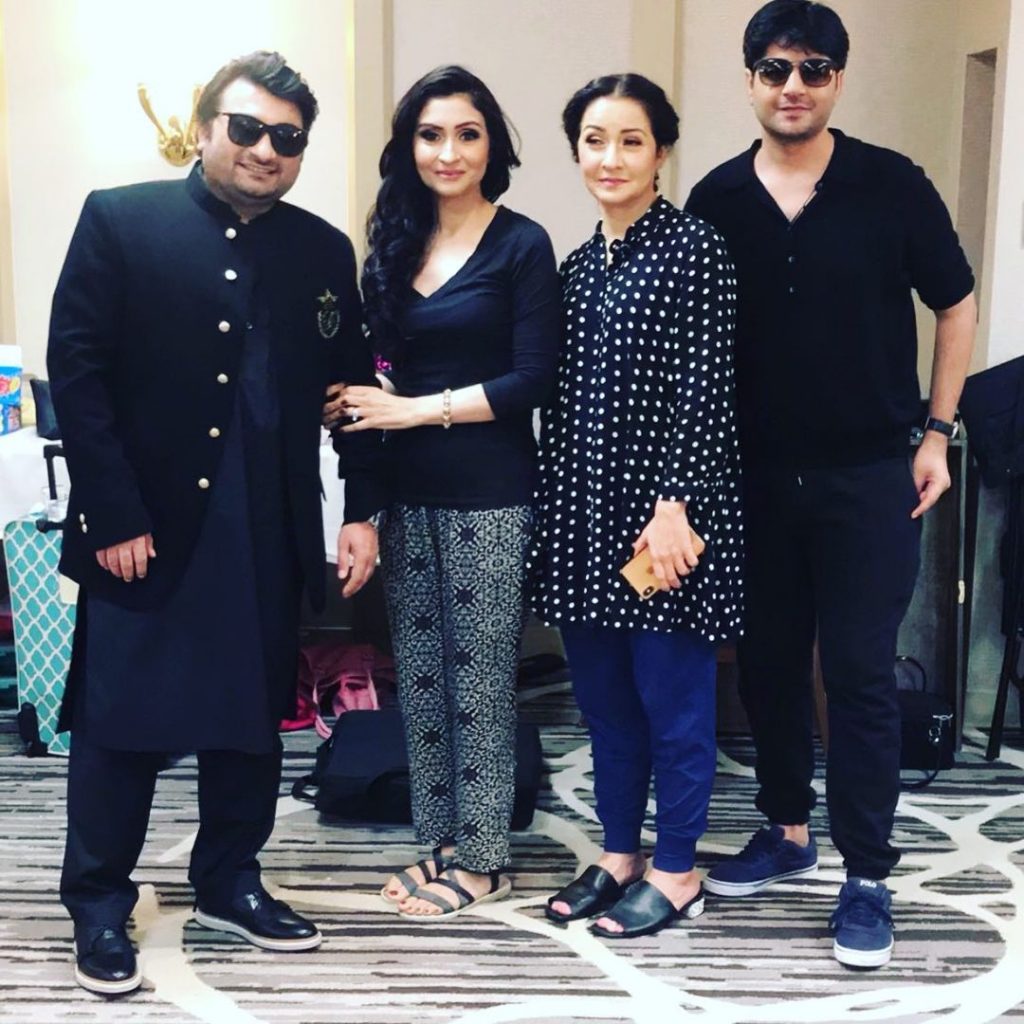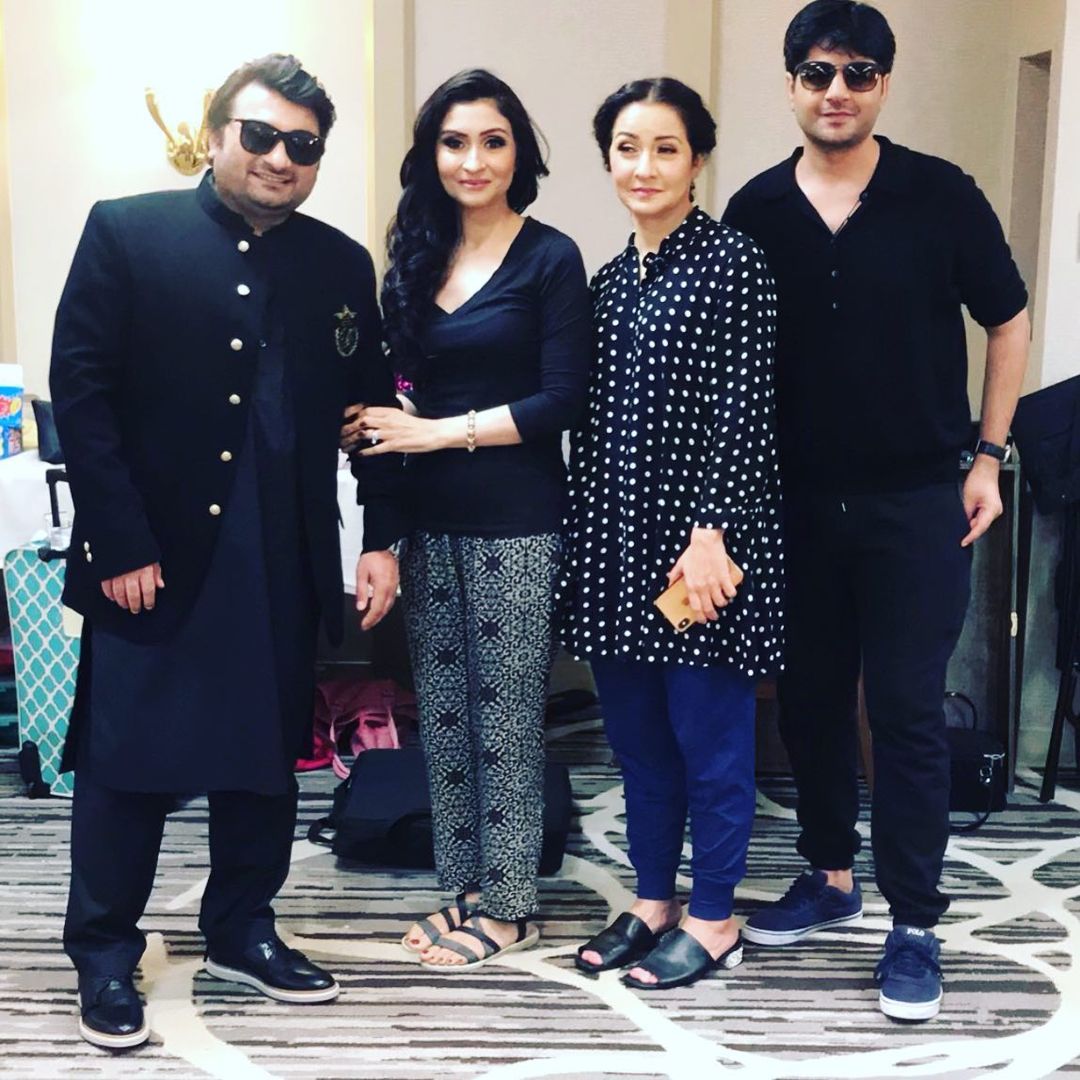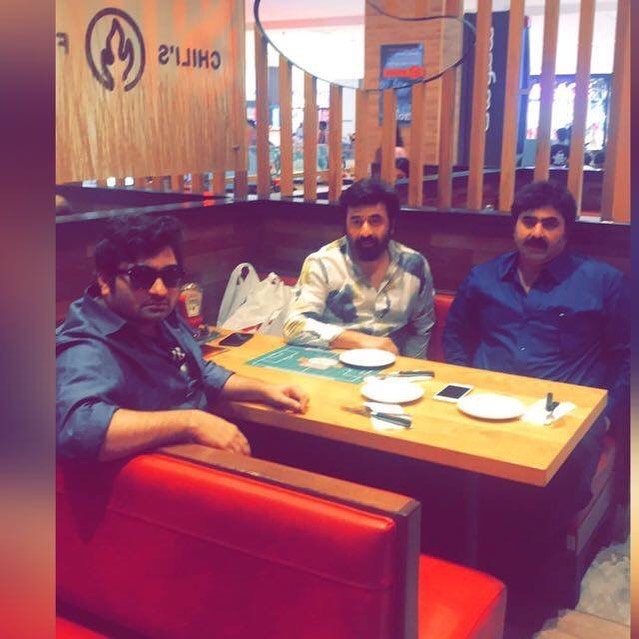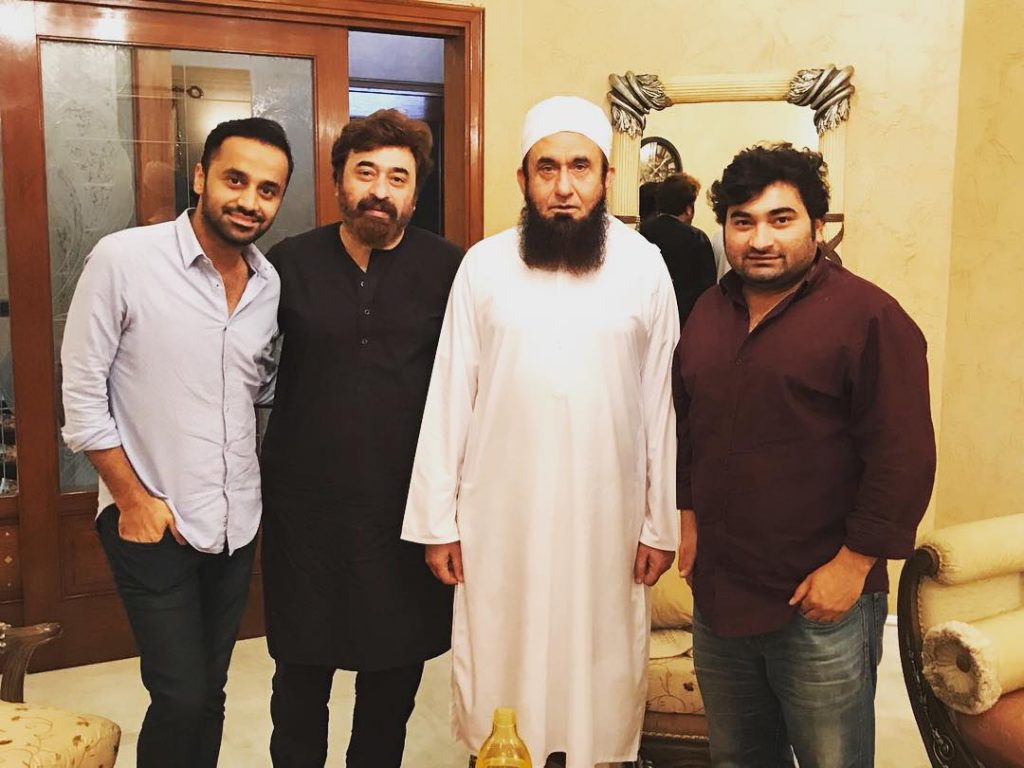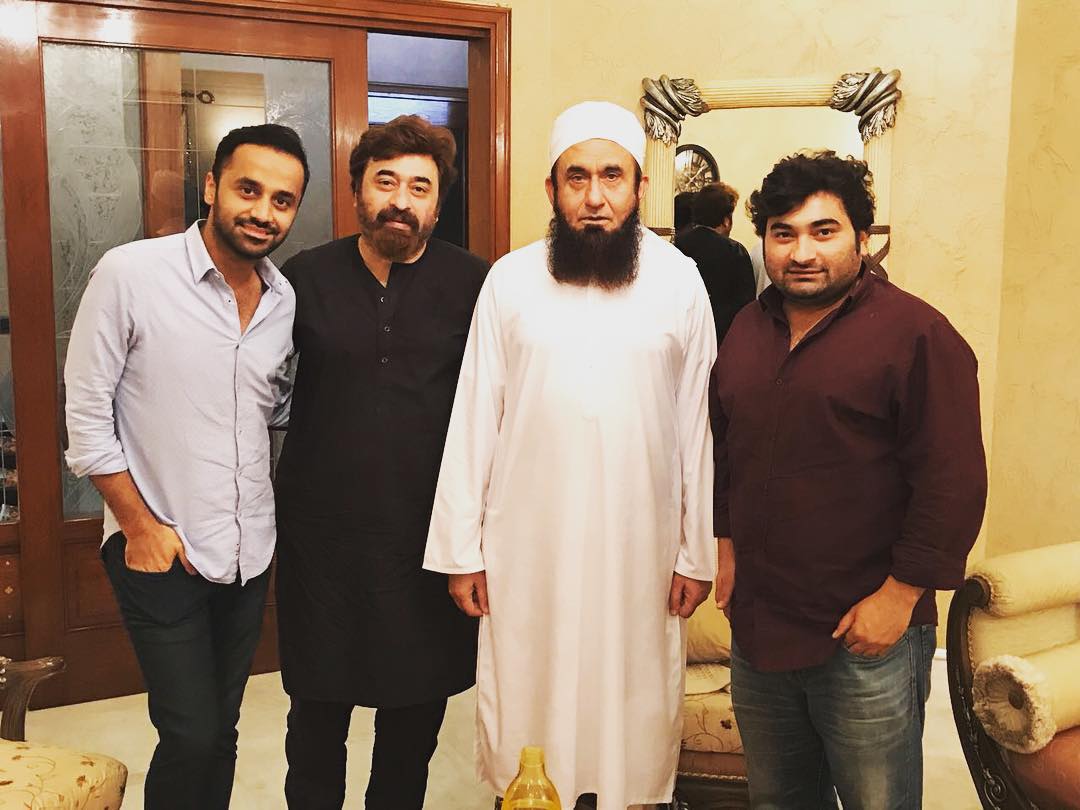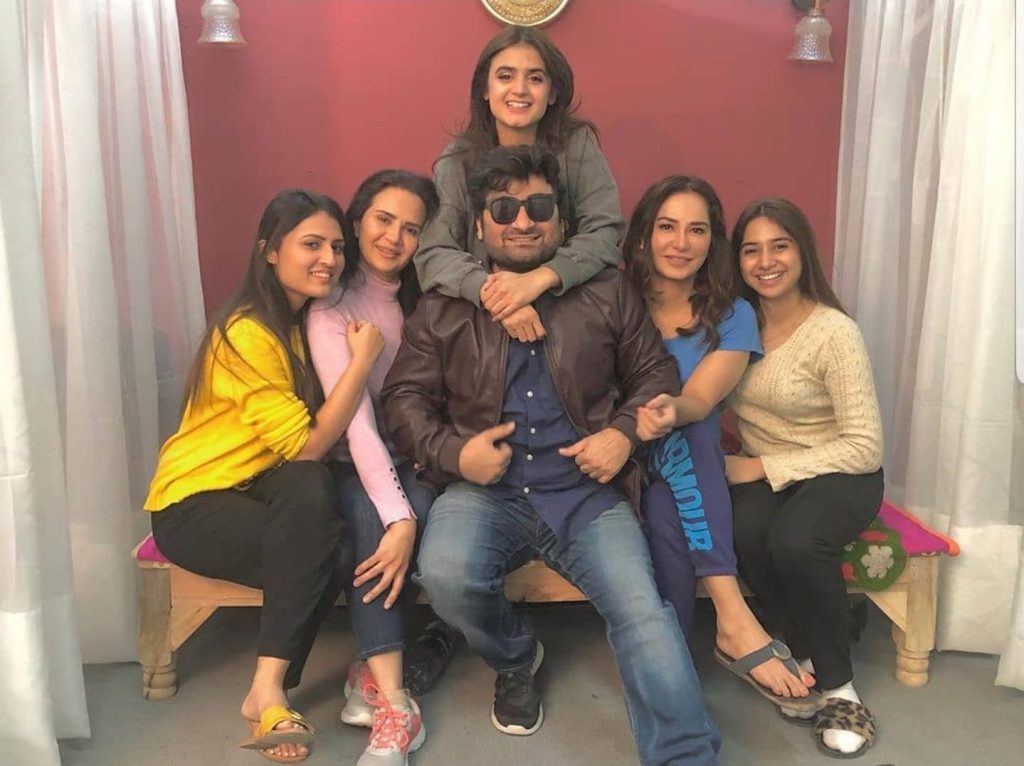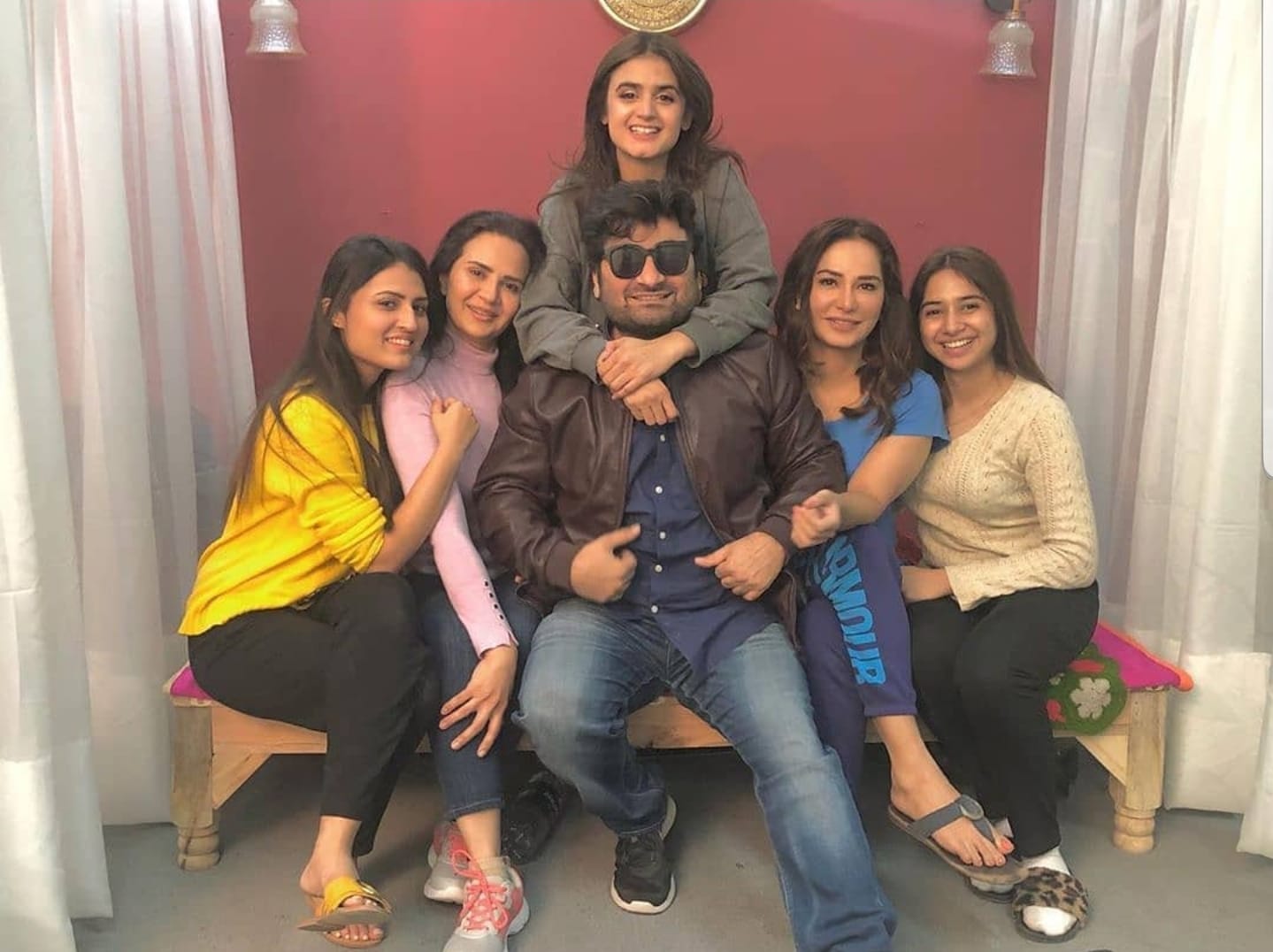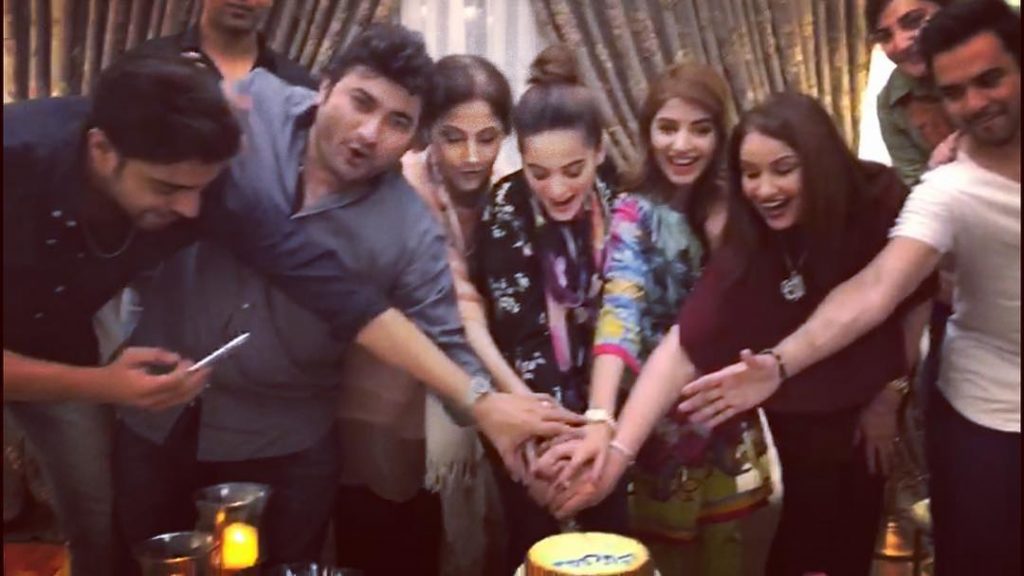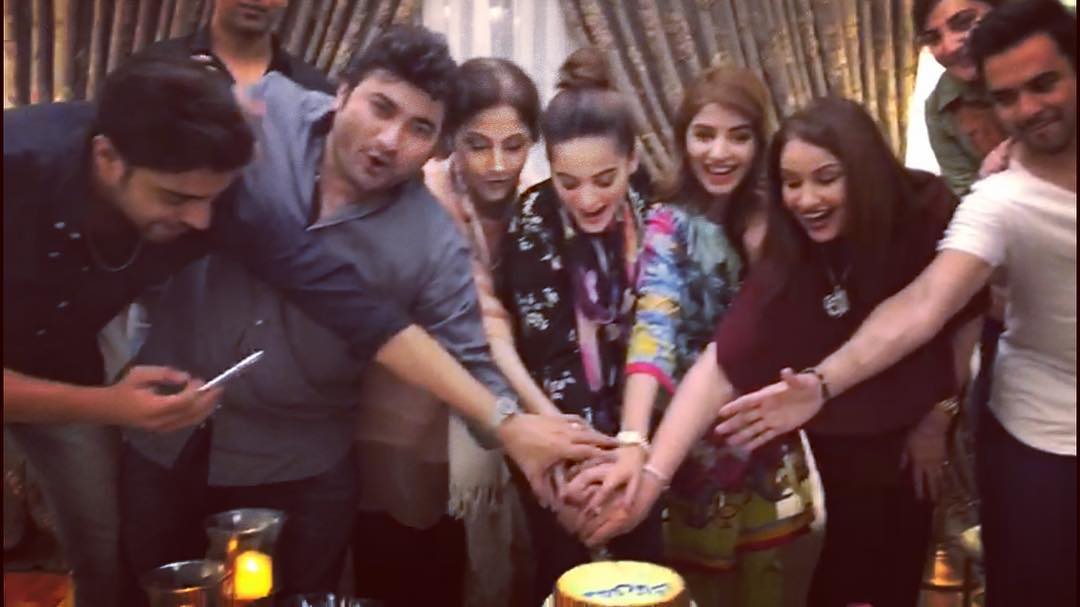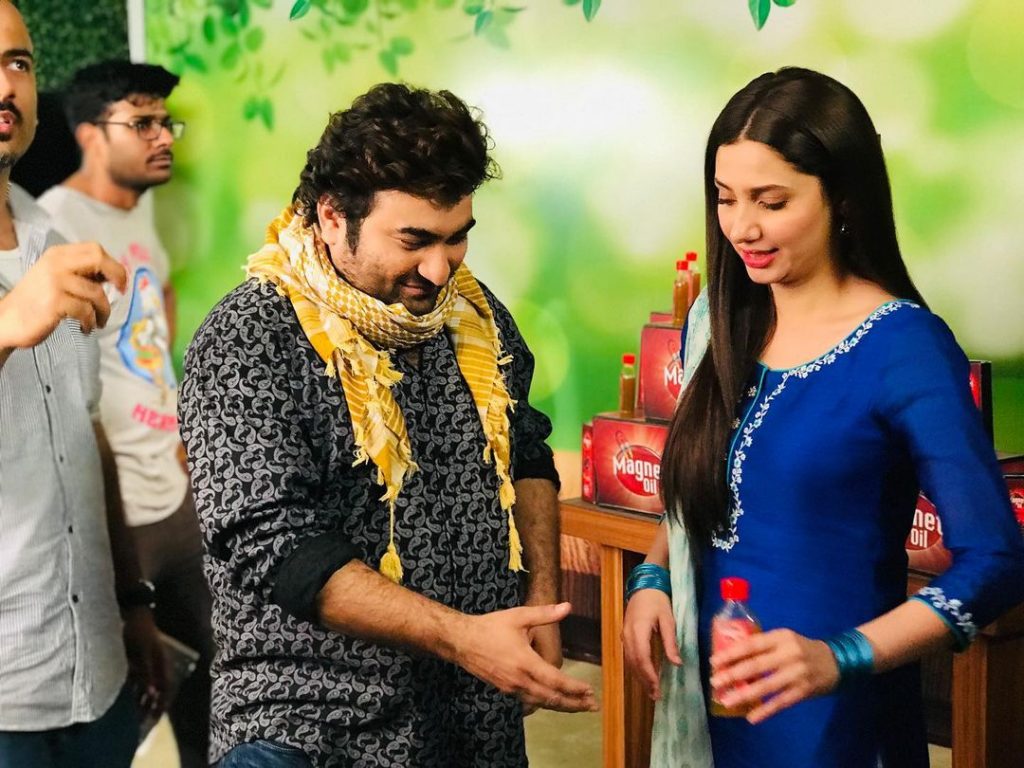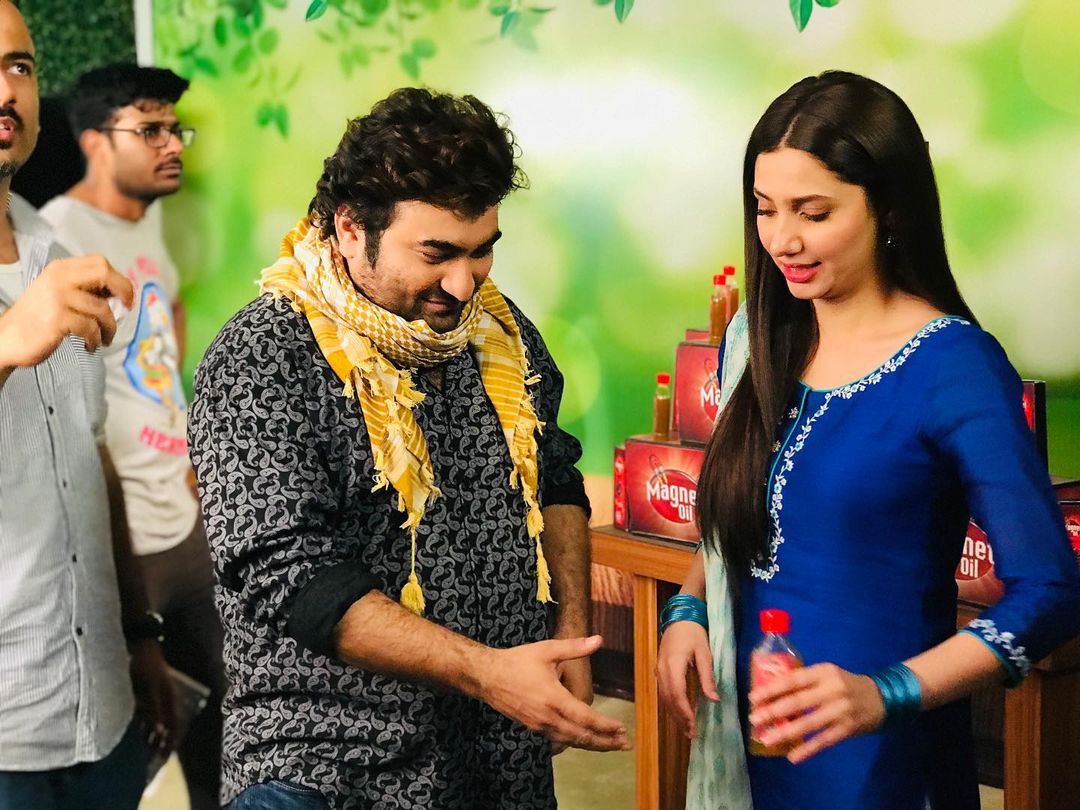 Ghazal Siddiqui
Ghazal Siddiqui is a talented Pakistani actress. She rose to fame from her PTV serial Marvi. Ghazal Siddiqui hosted Hum TV's morning show as well. After getting married, she left the showbiz industry and started doing vlogging. She moved to Canada. Currently, Ghazal Siddiqui made her comeback from Chand Tara.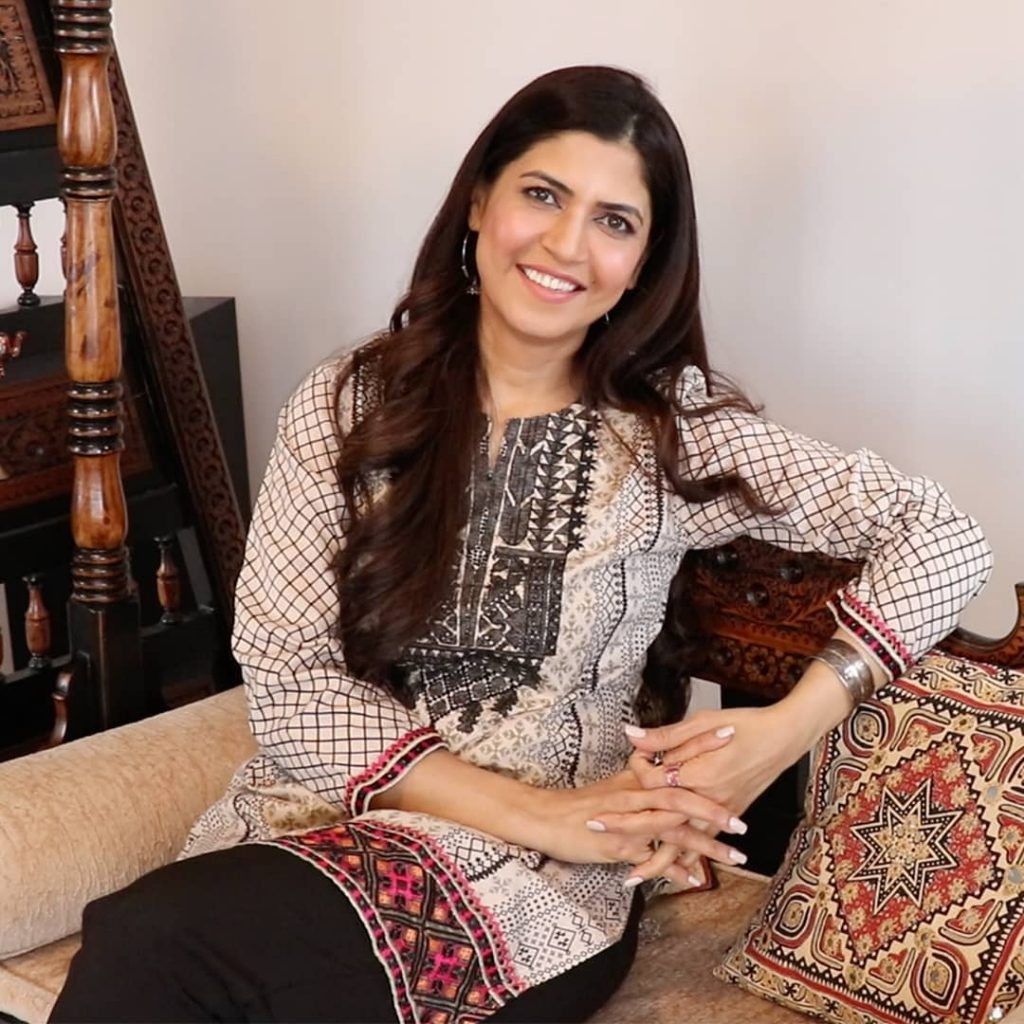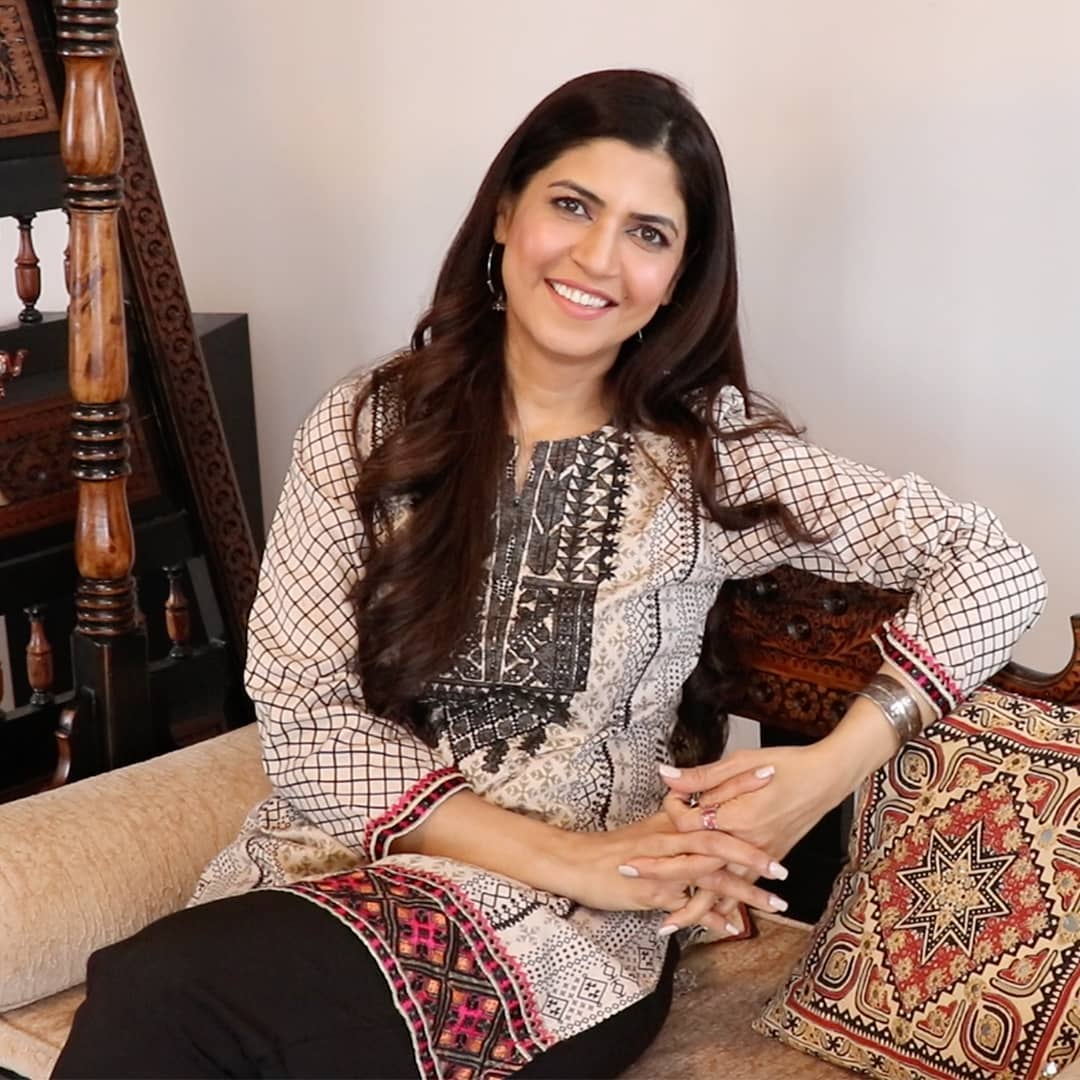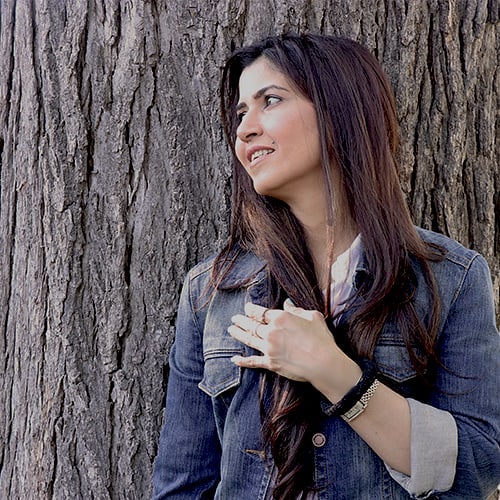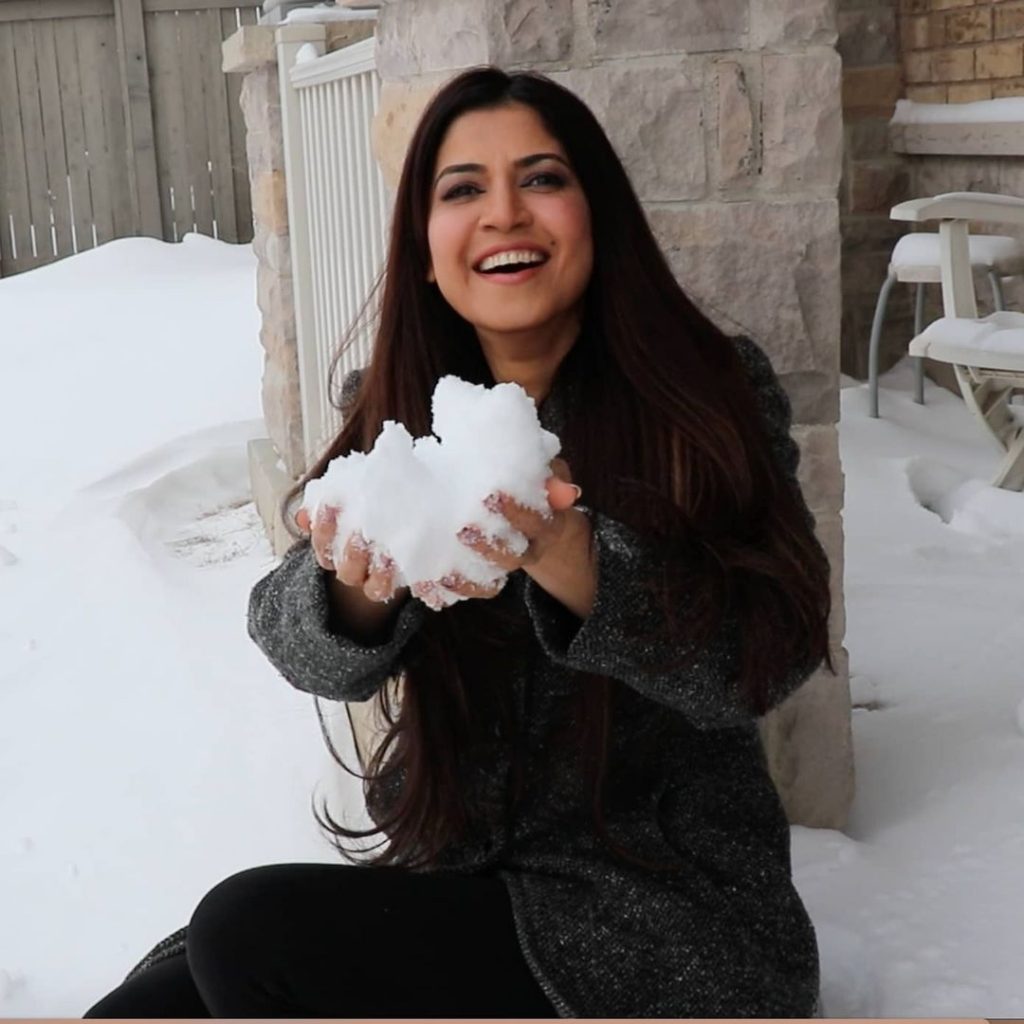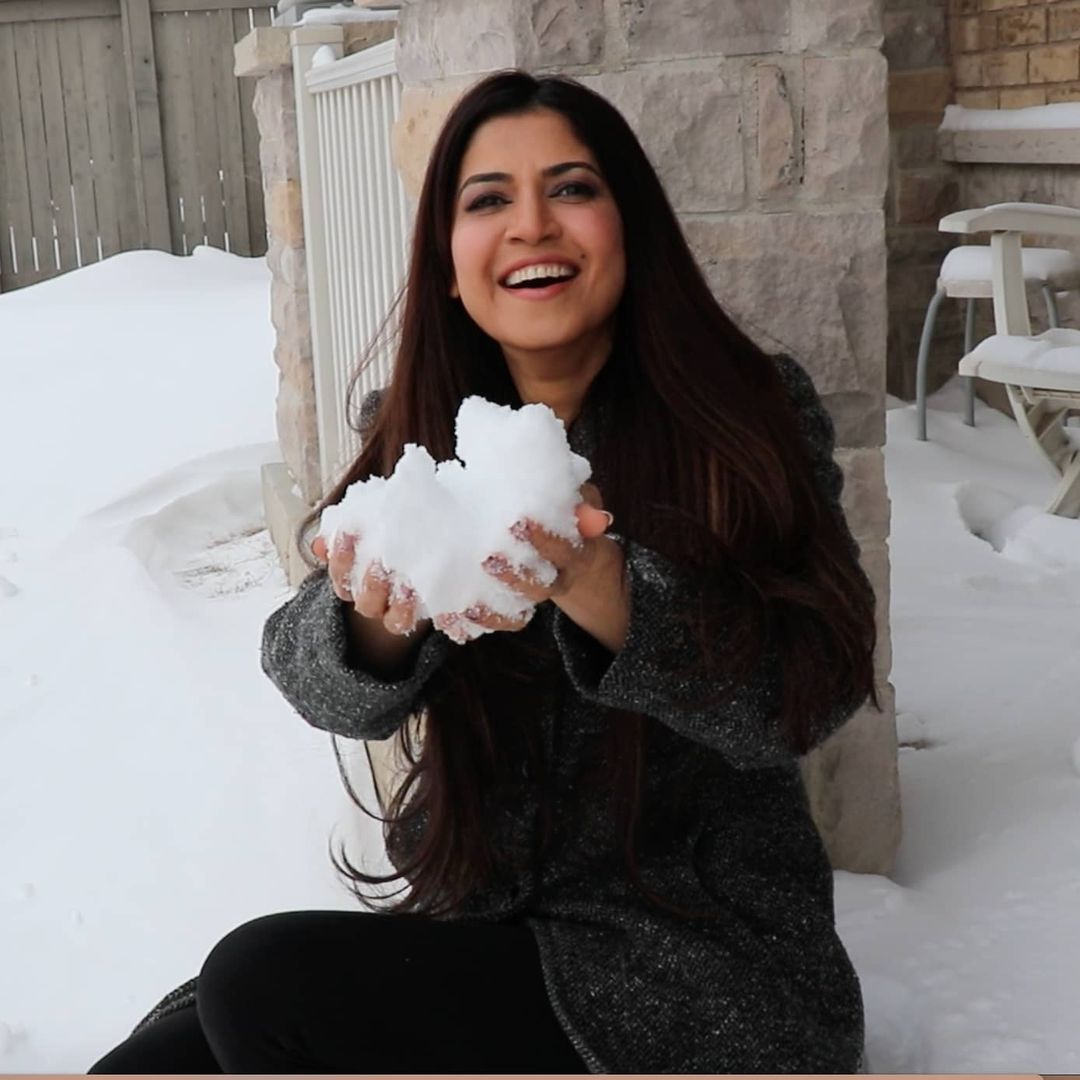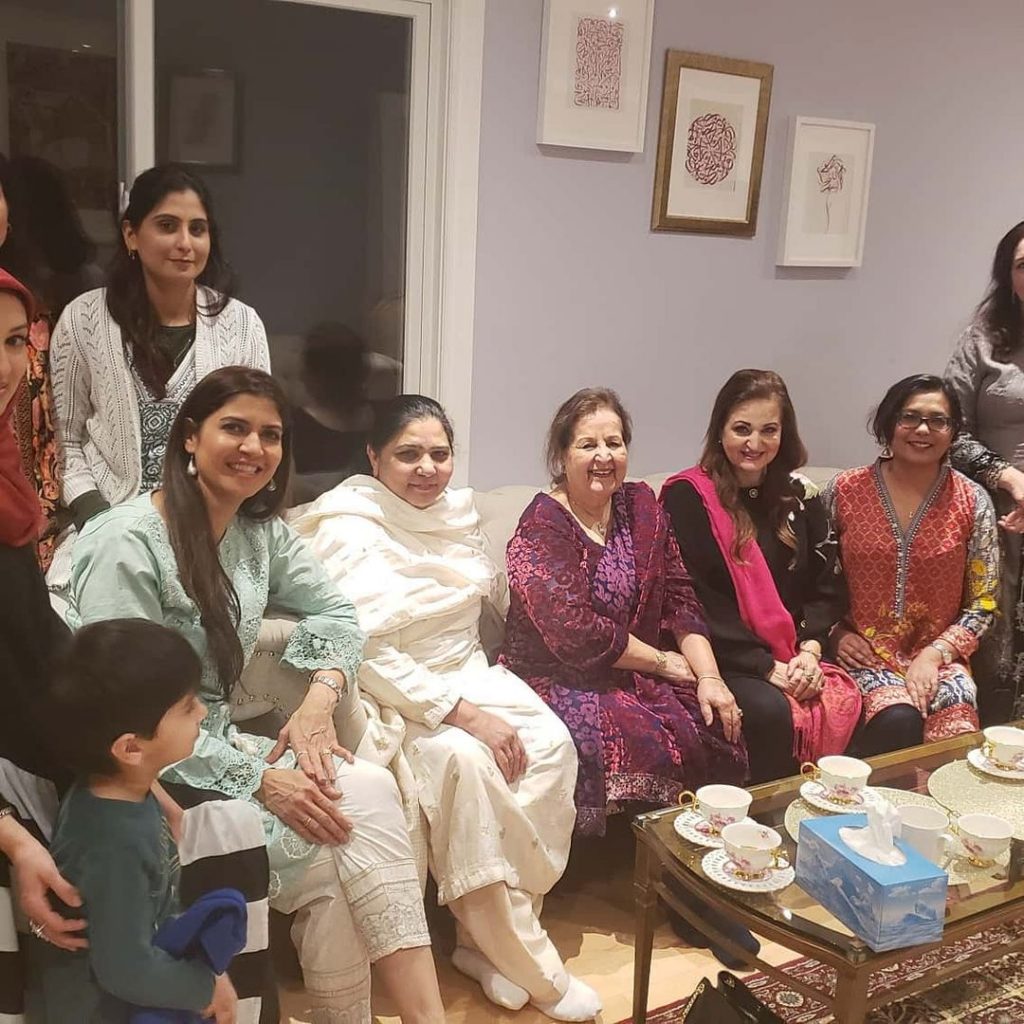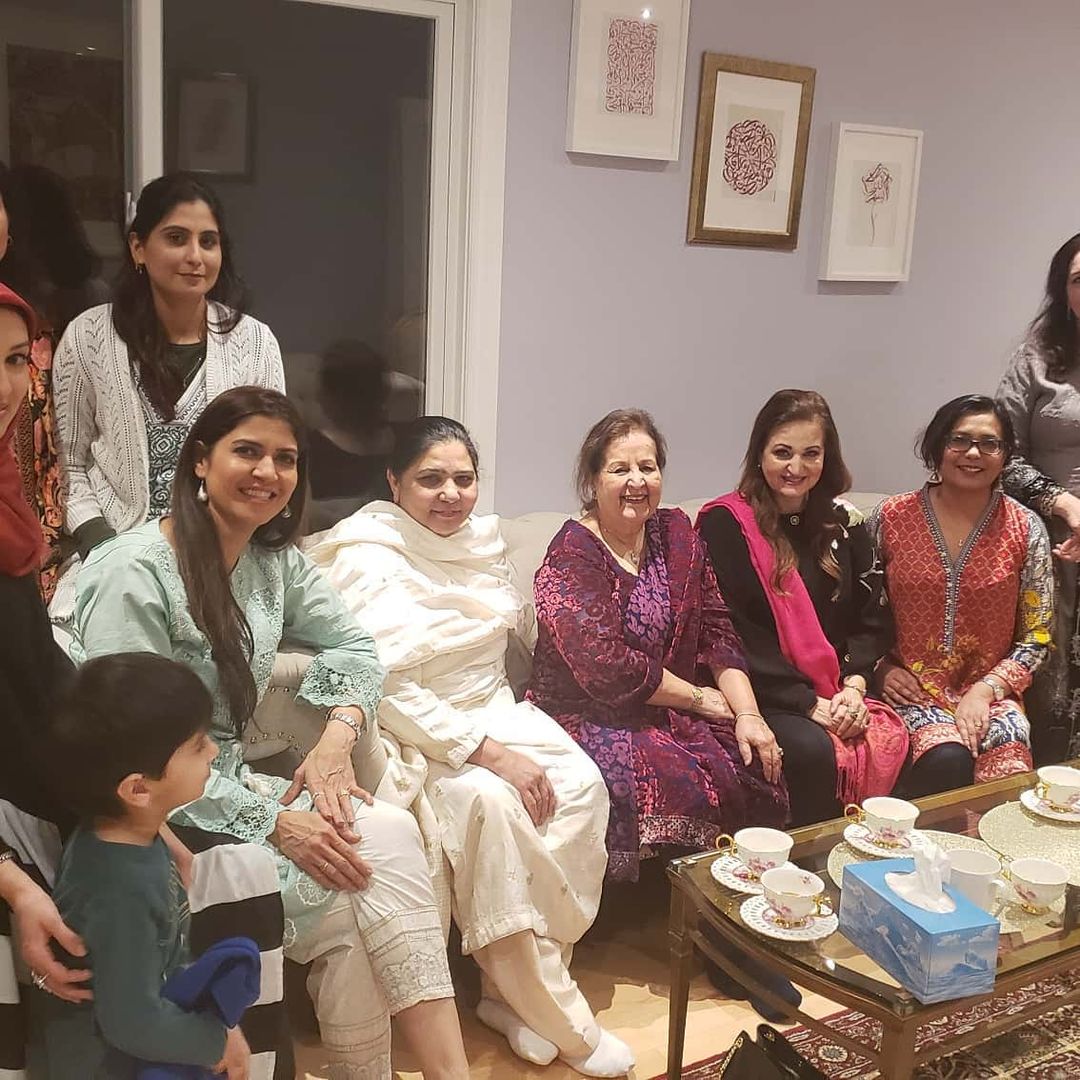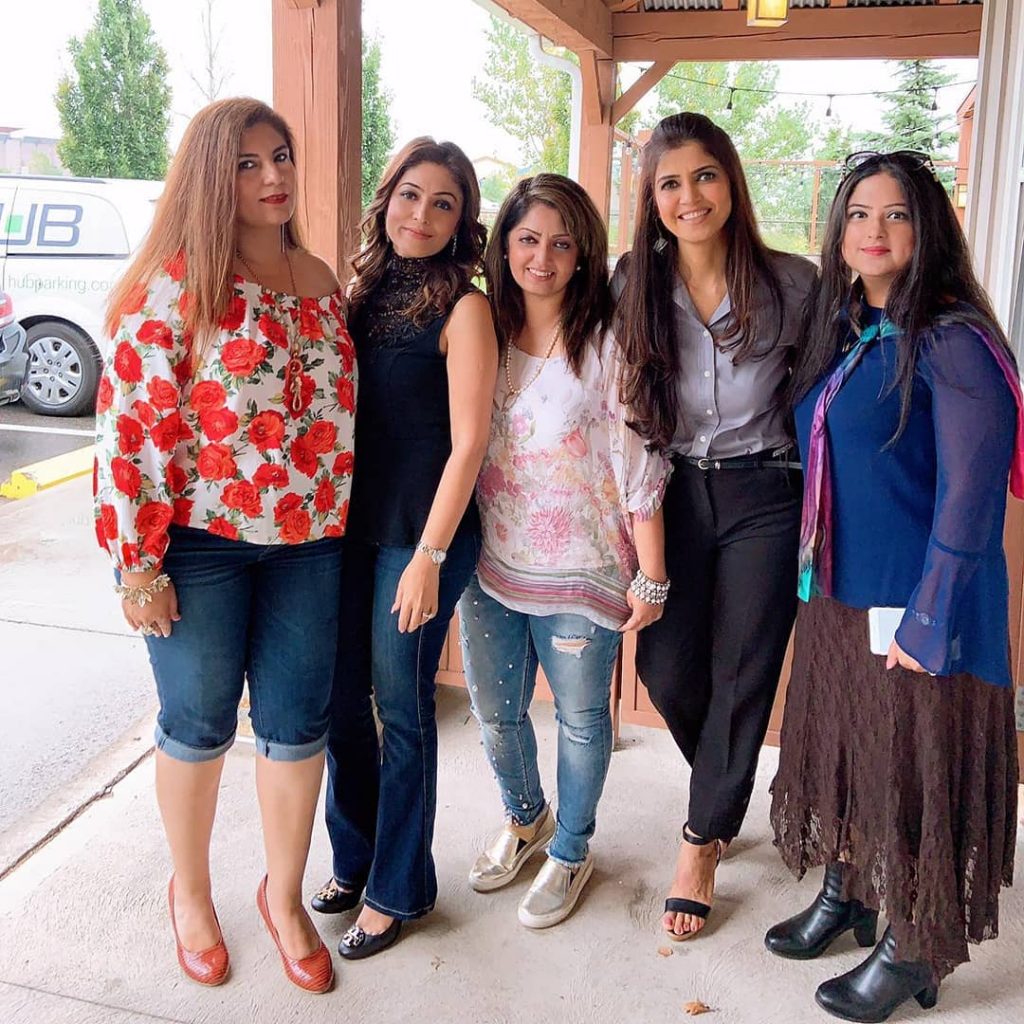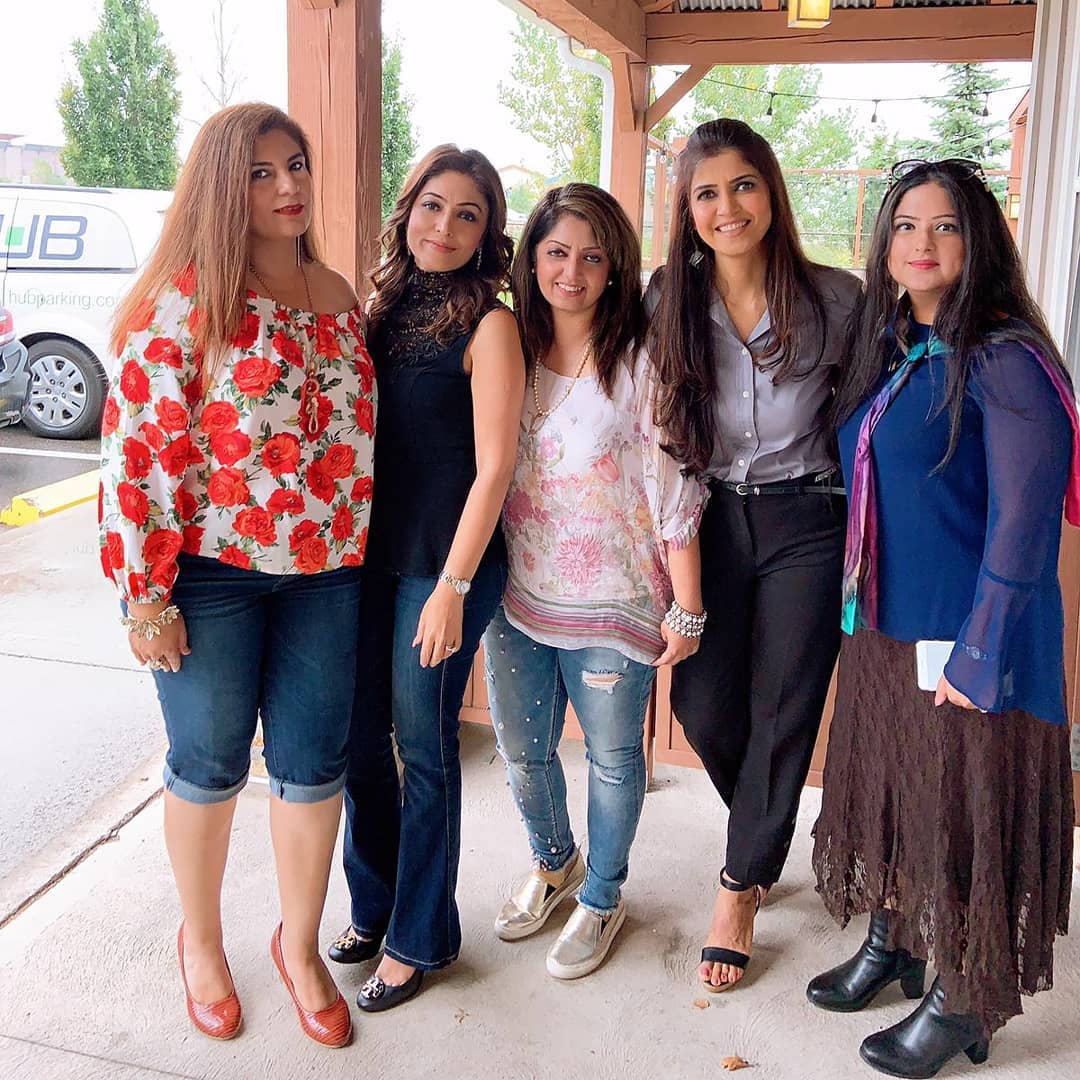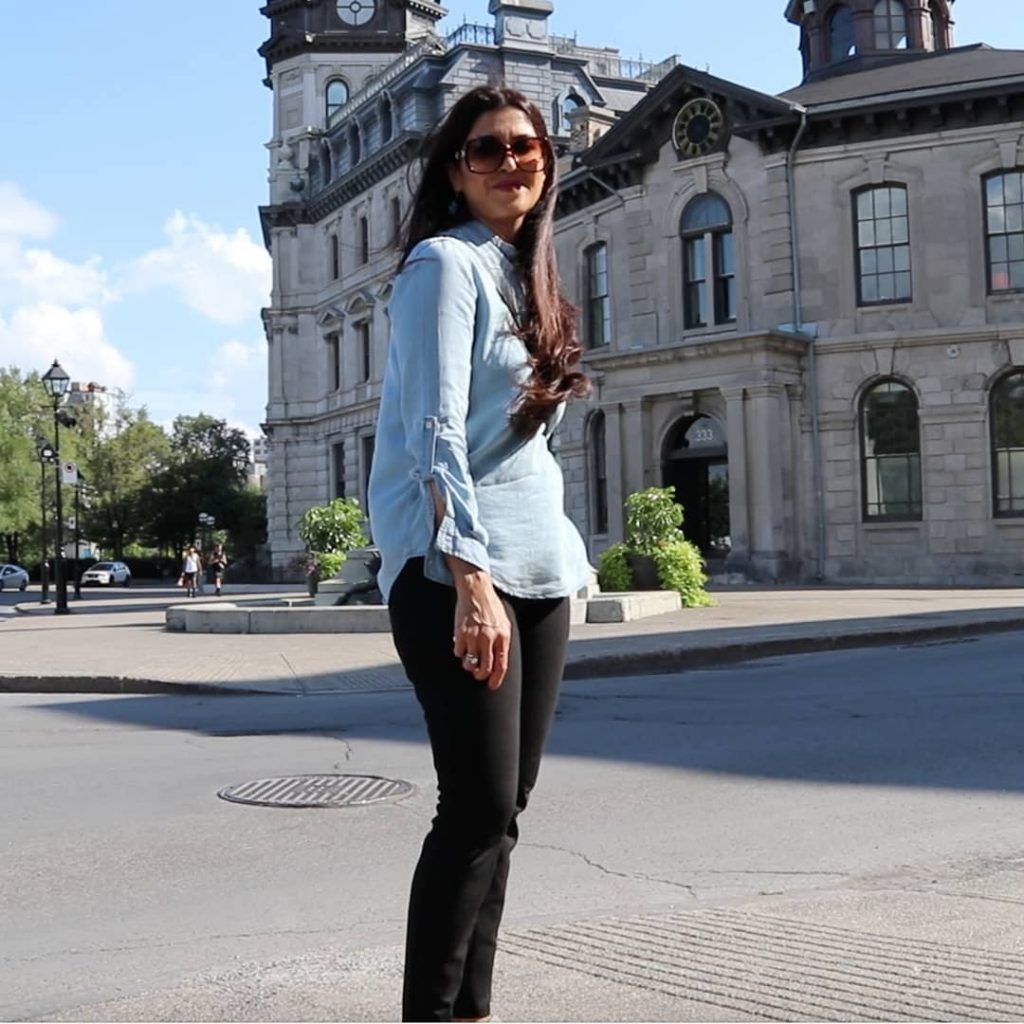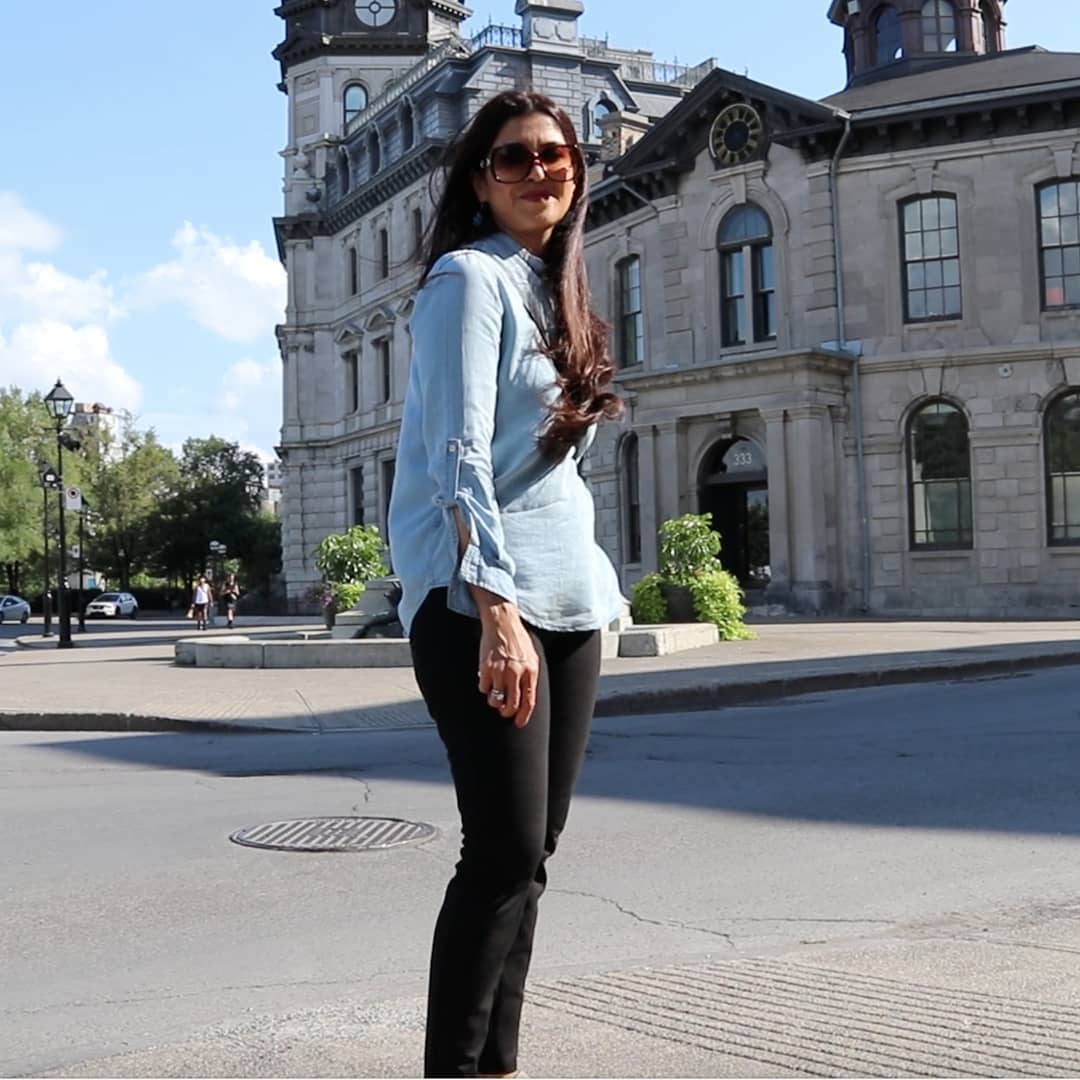 Madiha Iftikhar
Madiha Iftikhar is a gorgeous actress and she worked in many hit serials. Madiha Iftikhar also left the media industry soon after getting married. She has also made her comeback through Chand Tara. Well, Madiha Iftikhar is happily married and she loves to share her family pictures with fans. Nadia Khan and Juveria Abbasi are her best friends from media industry.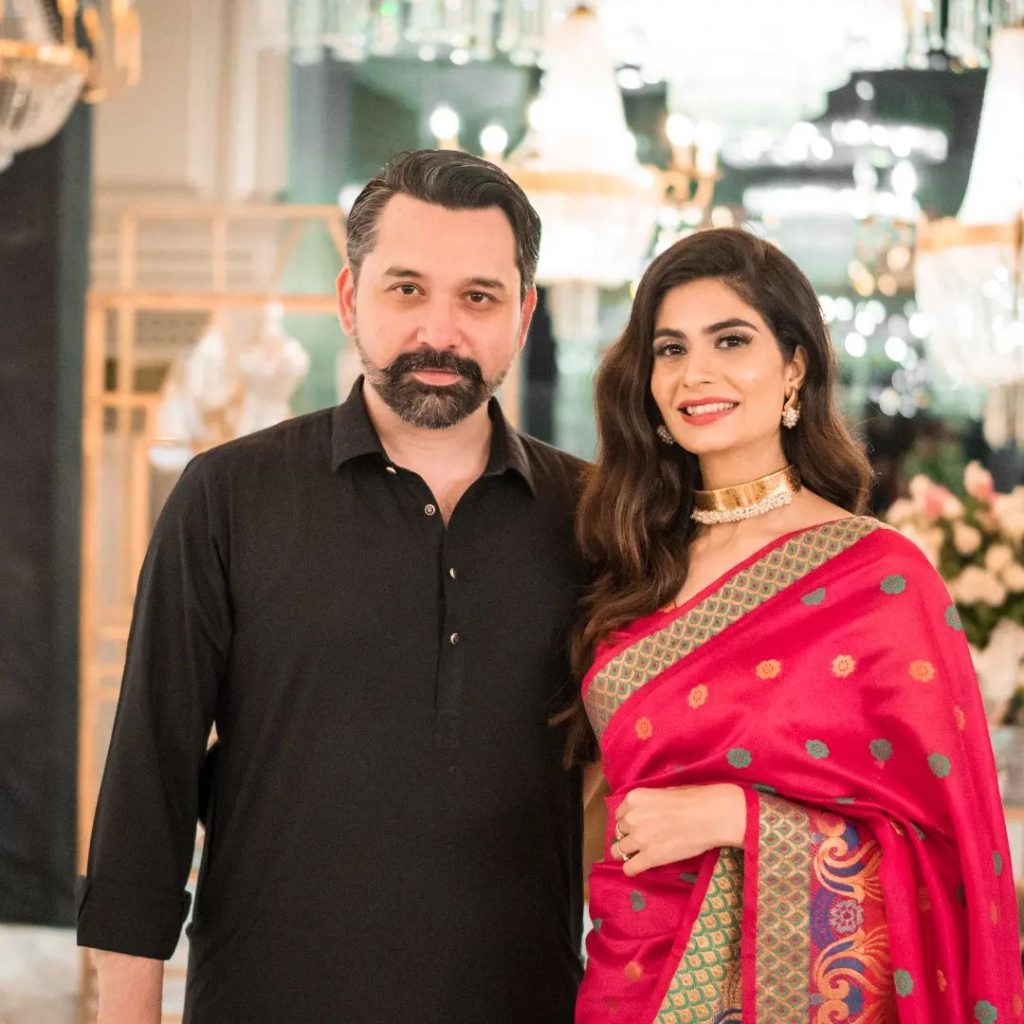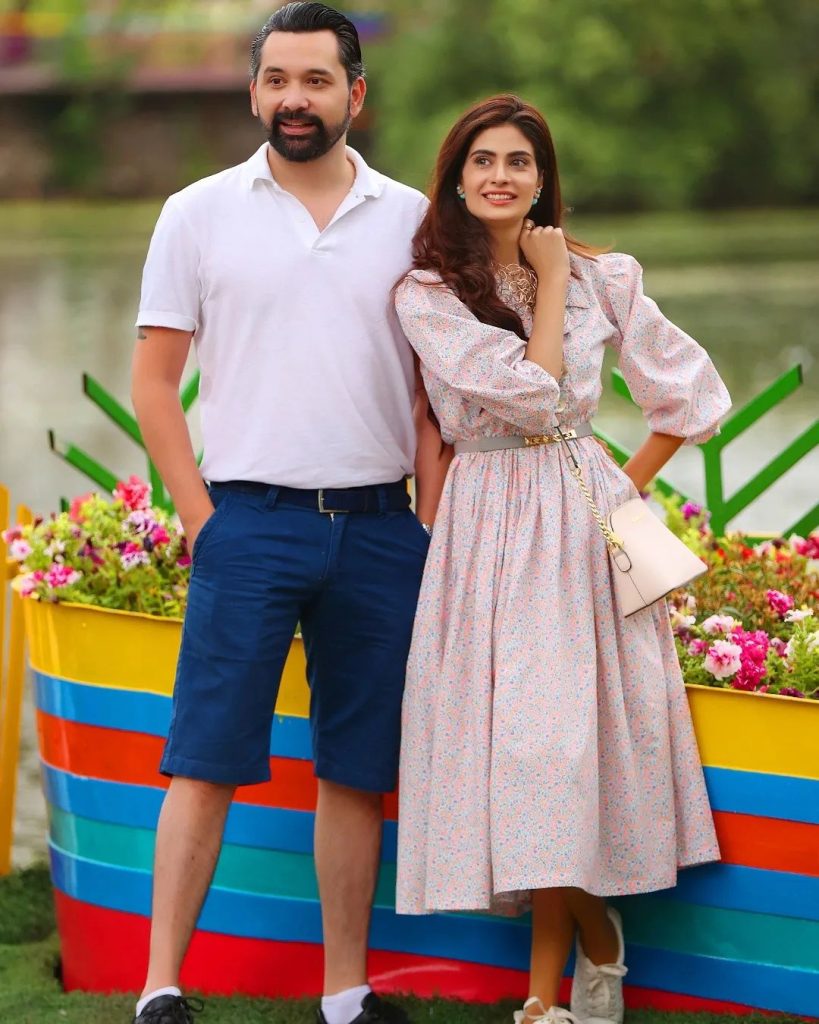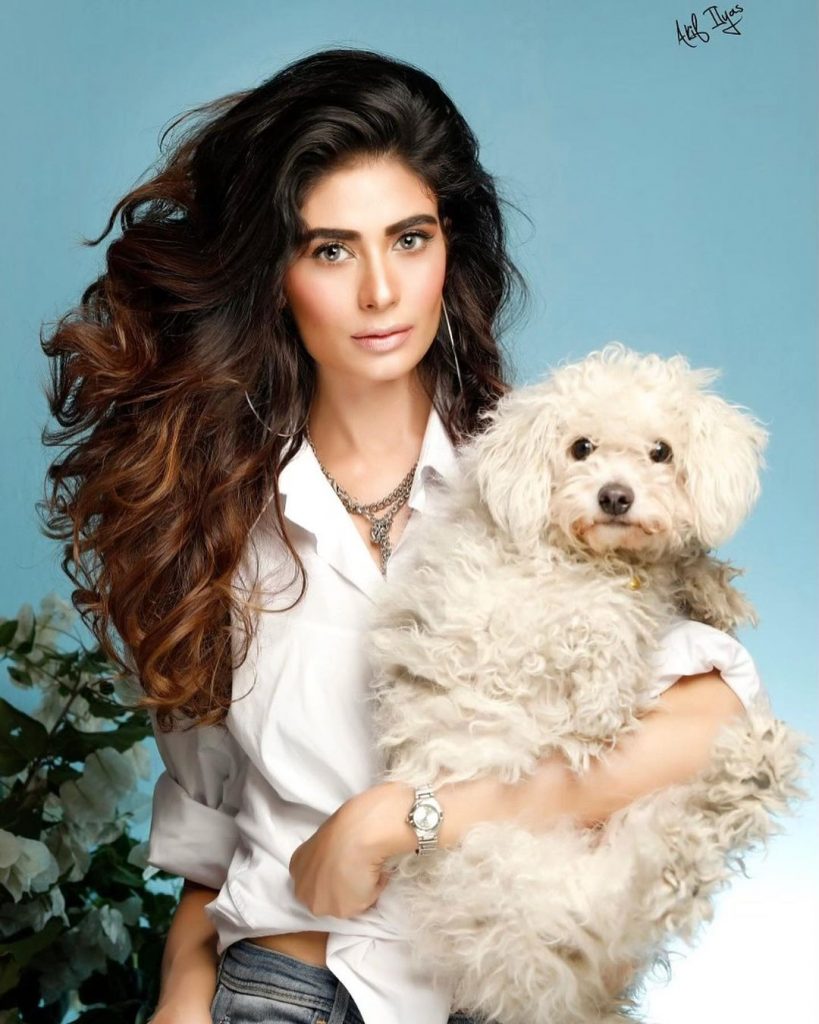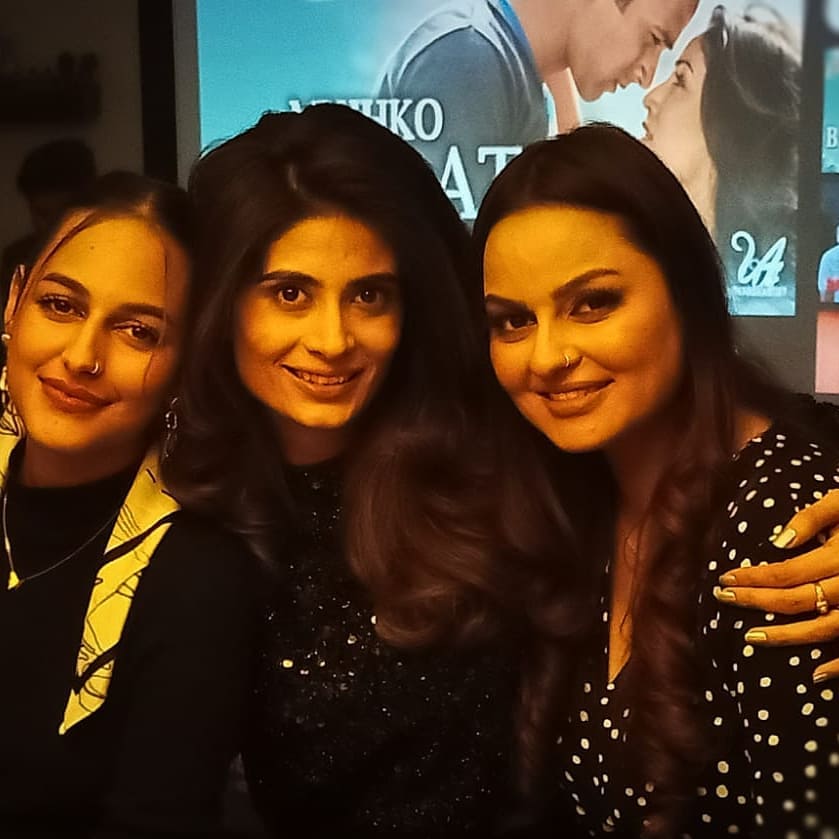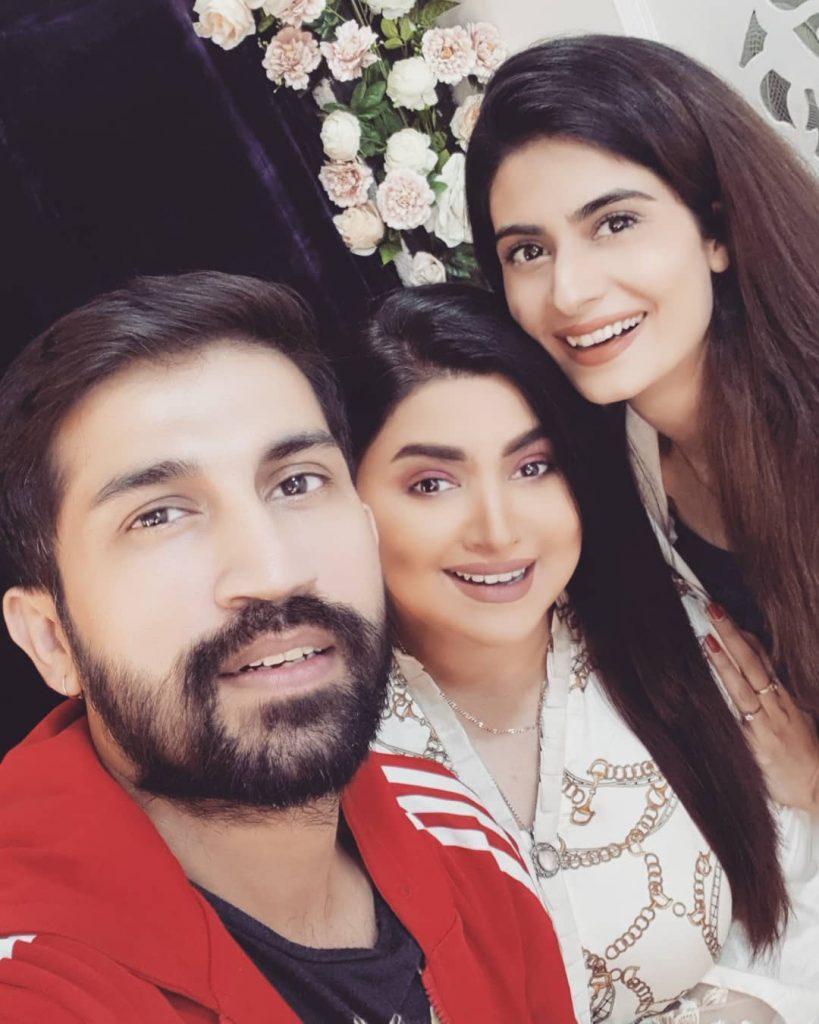 Saba Faisal
Saba Faisal is an amazing actor. She portrays the character of authoritative mother with brilliance. Saba Faisal has appeared in countless hit dramas. Saba Faisal has three children Sadia Faisal, Arsalan Faisal and Salman Faisal. Sadia and Salman are married. Saba loves to spend time with her family and after her shoots she goes to Lahore to spend time with her children. Here are a few pictures of Saba Faisal with family.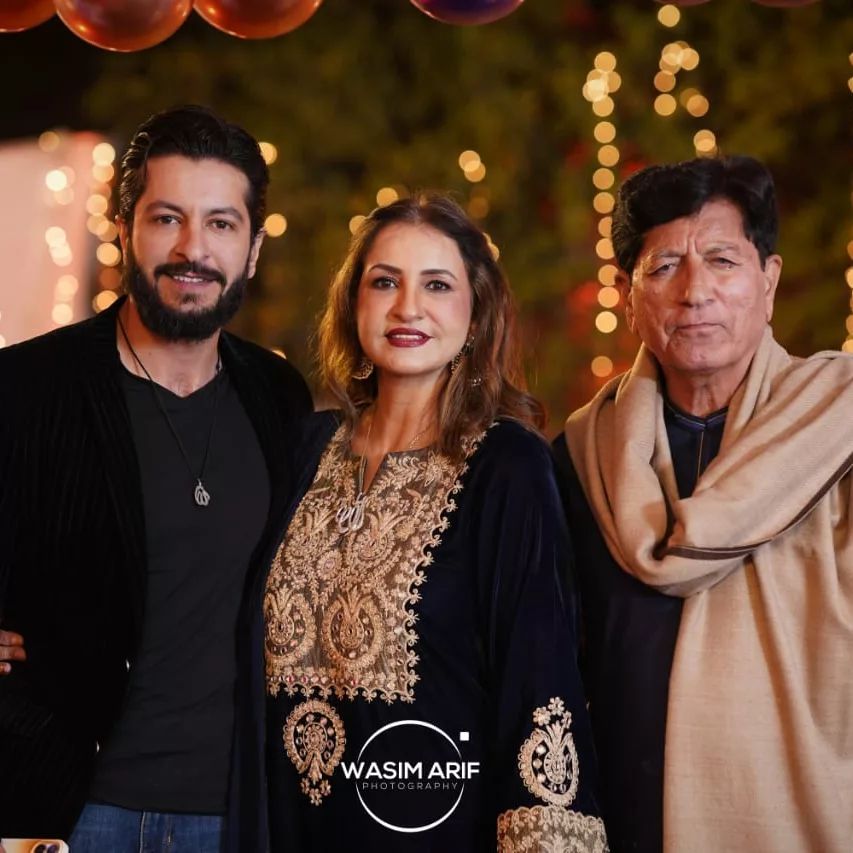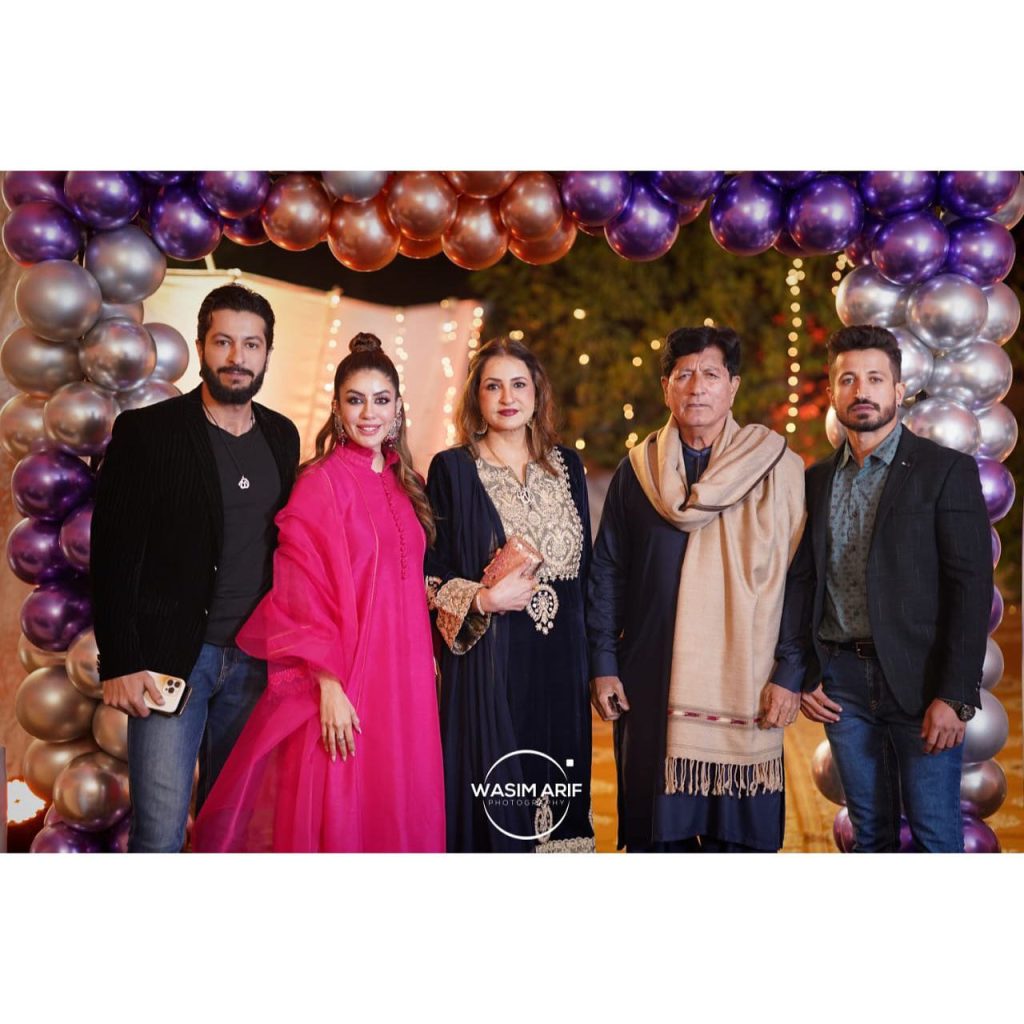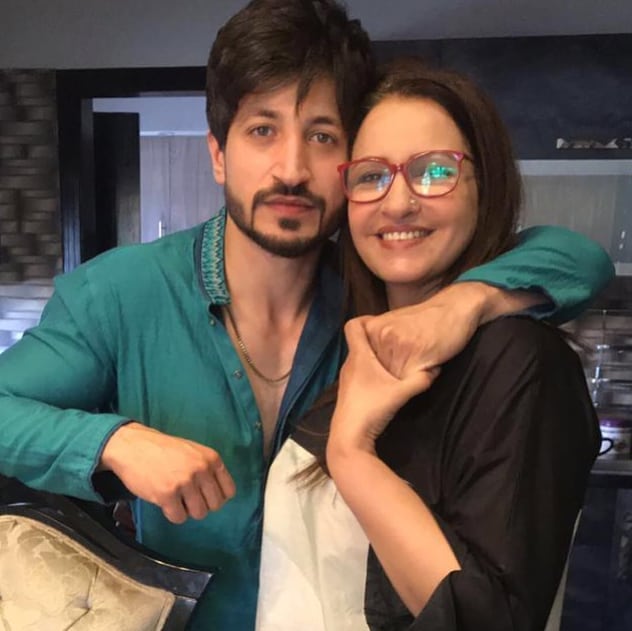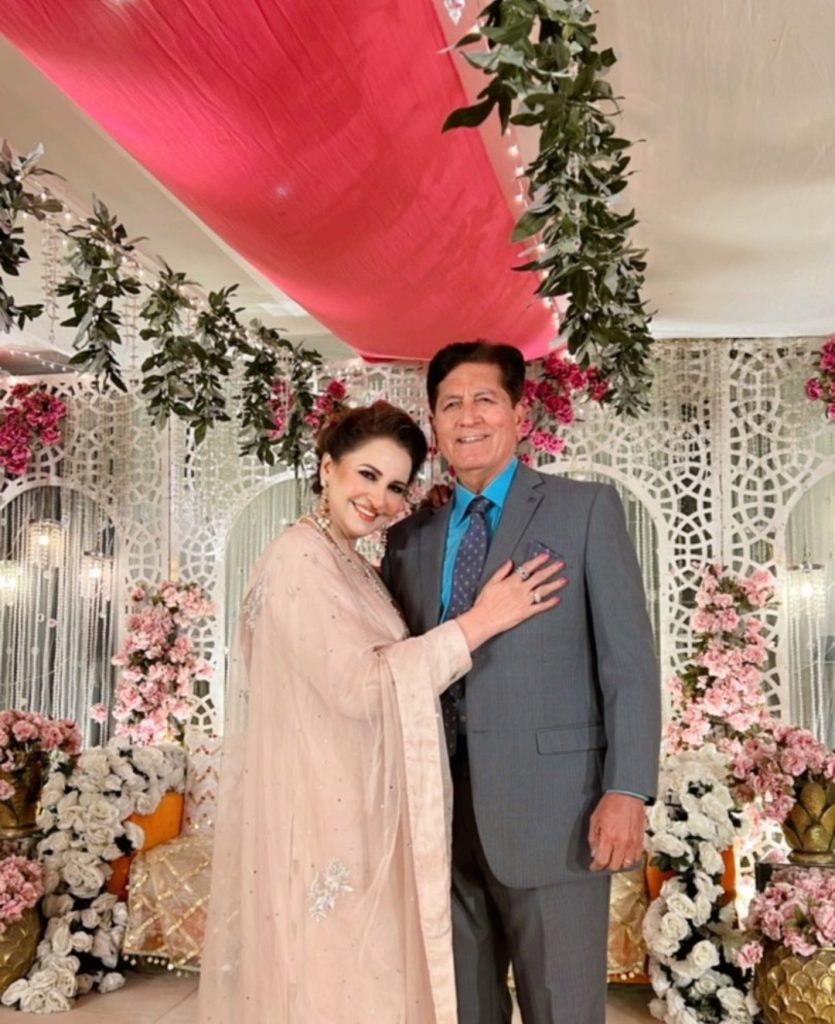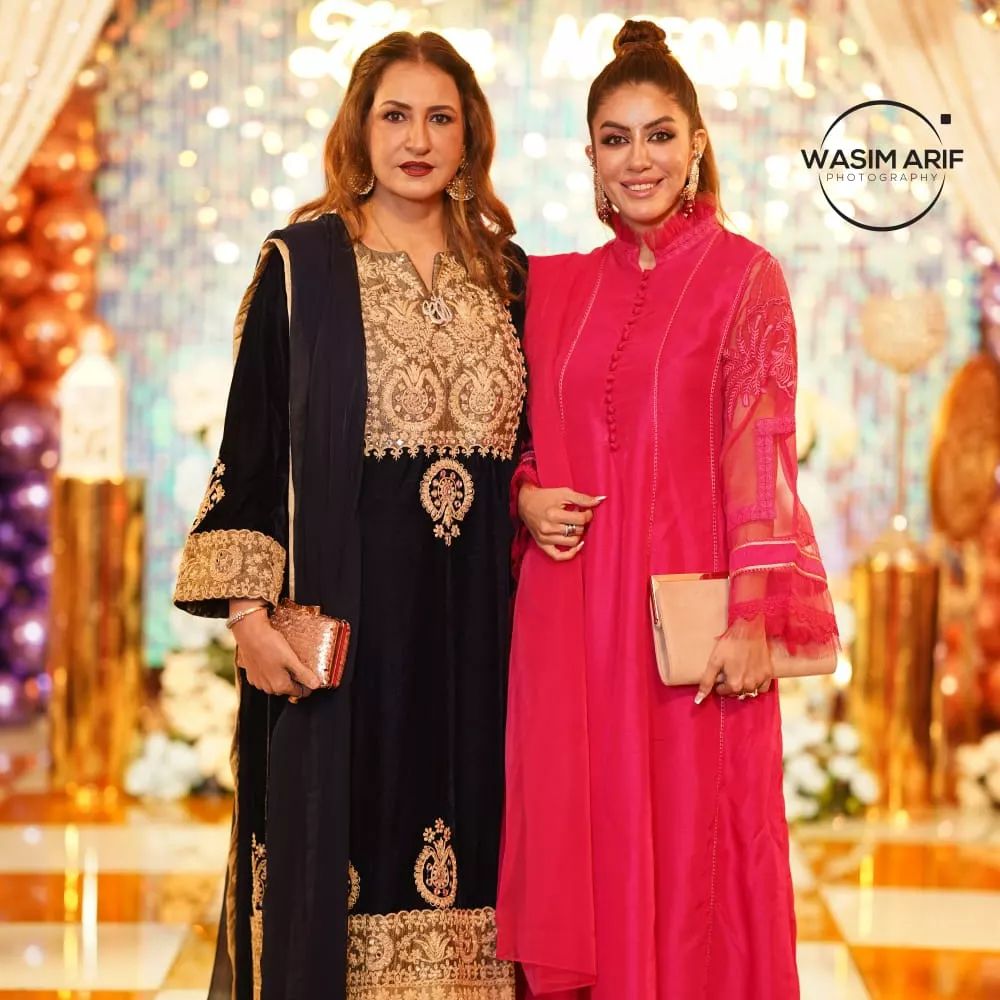 Aashir Wajahat
Aashir Wajahat is a new young actor. He is son of producer Wajahat Rauf. He started acting from drama serial Pinjra. Ashir Wajahat loves to sing as well. He loves to hangout with his friends. He's a travel lover.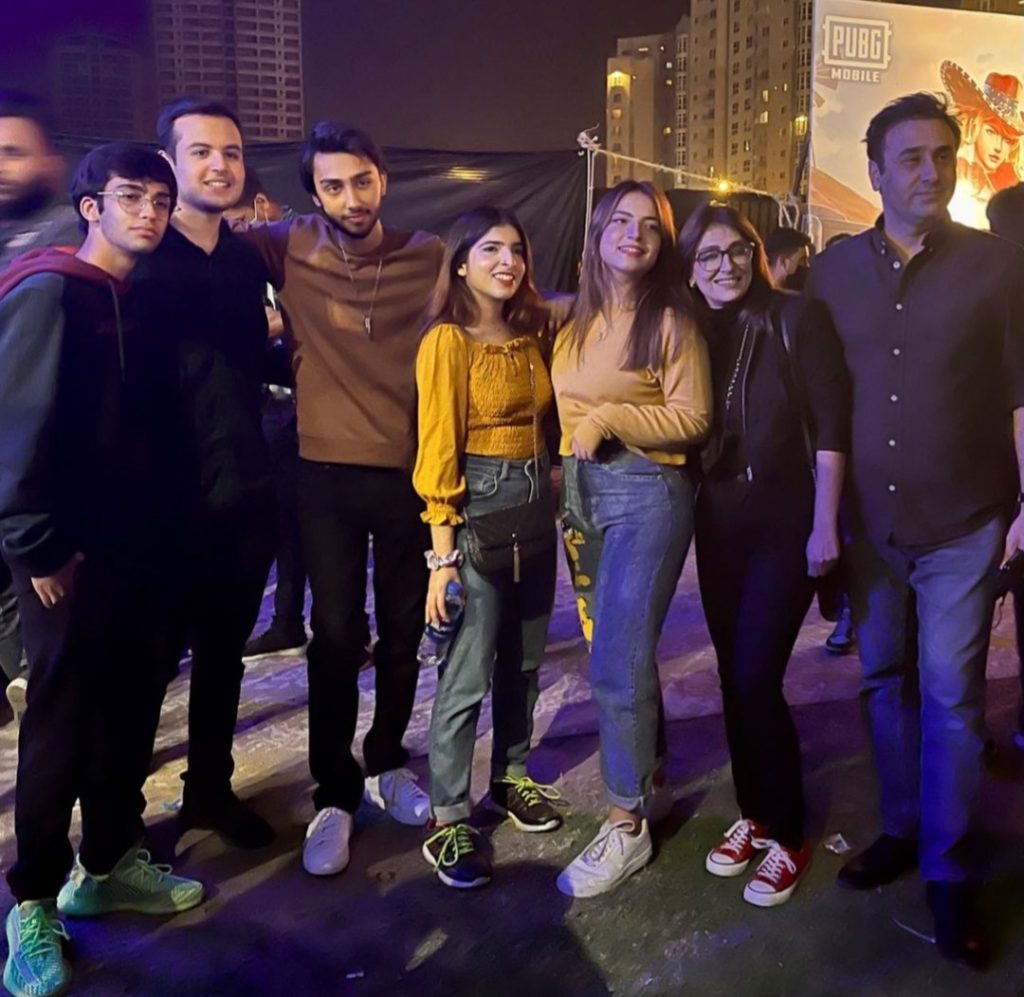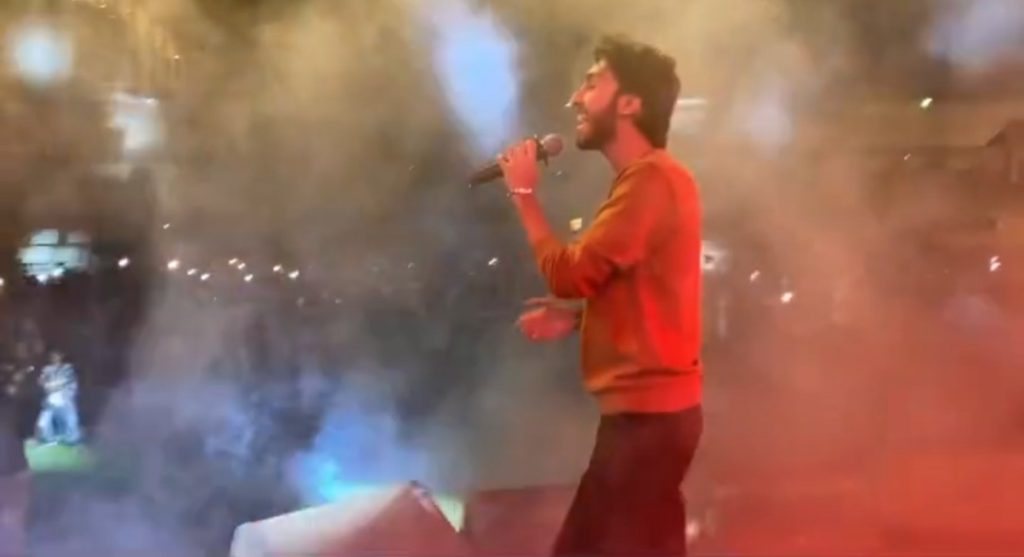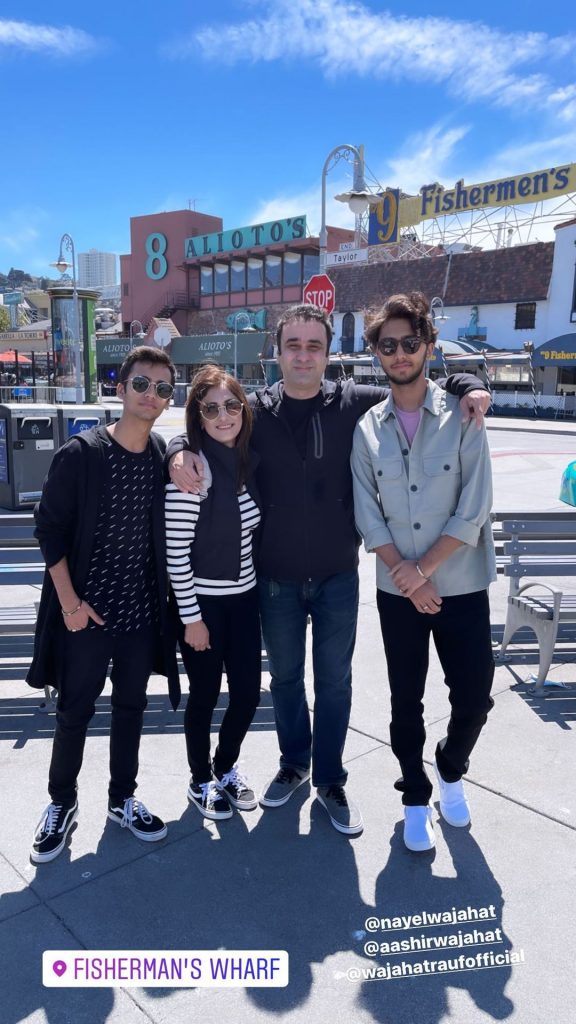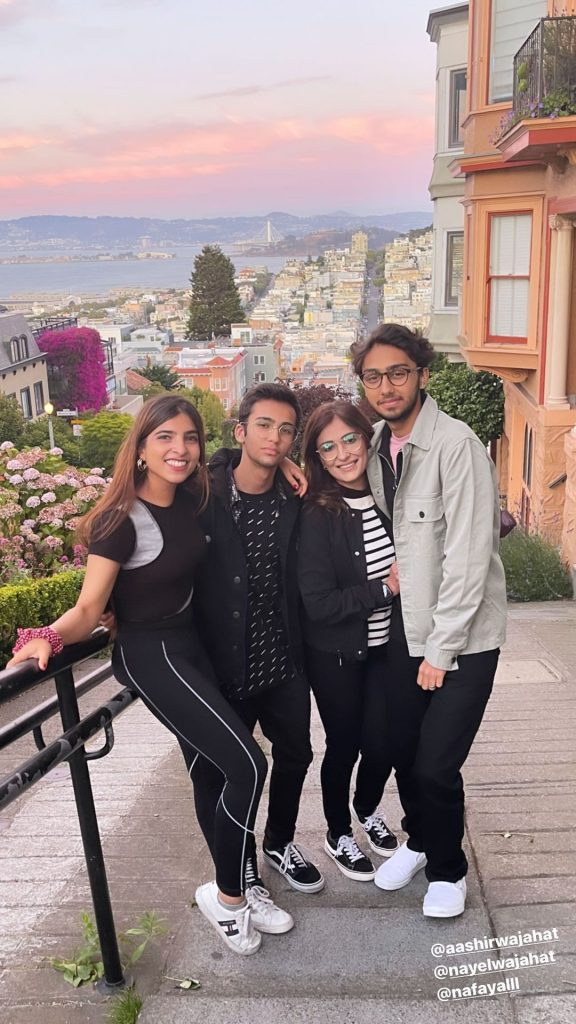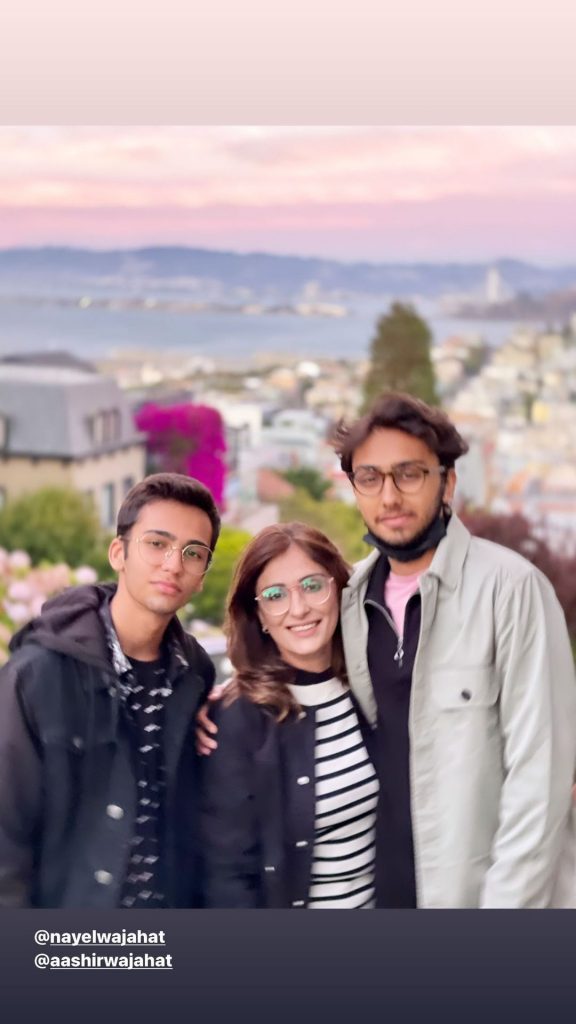 Maha Hassan
Maha Hassan is a new addition in the drama industry. Her first famous play was Ishqiya. Well, she's also appearing in Hum TV serial Yunhi. In Chand Tara she's playing an amazing character. Maha is young beautiful and vivacious. Fans are loving her presence.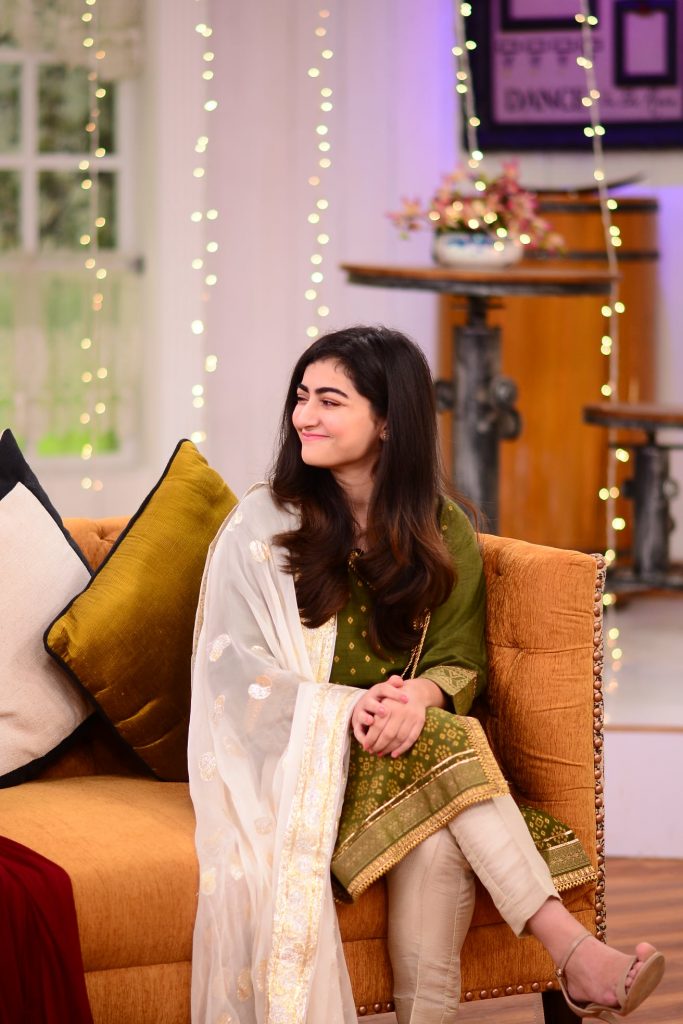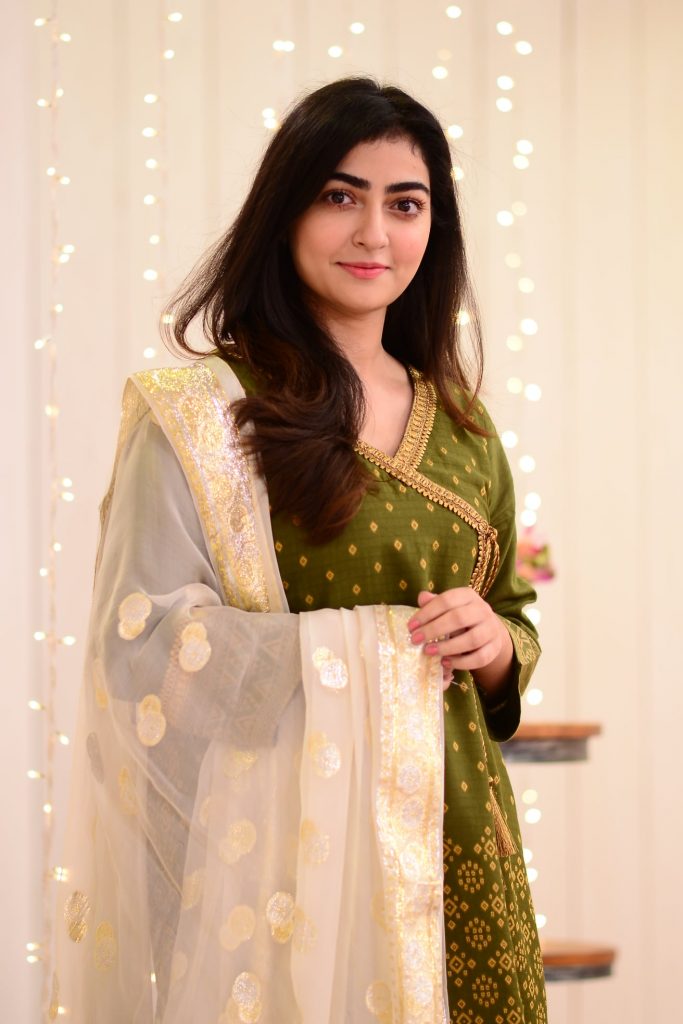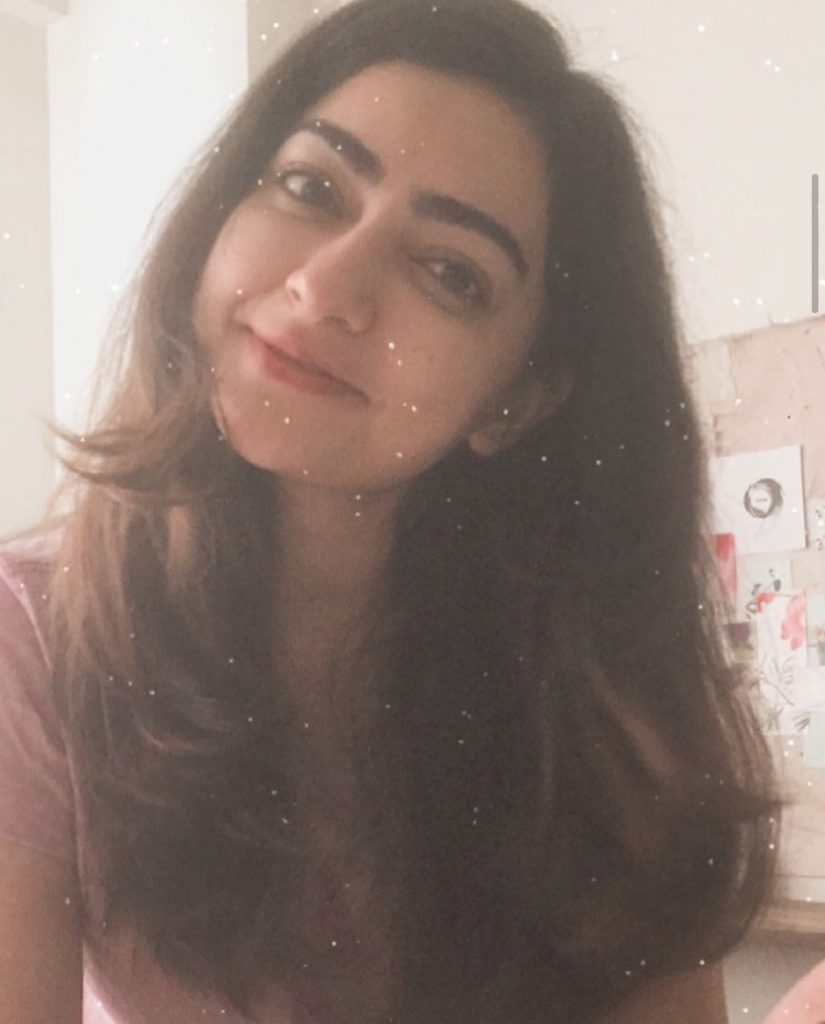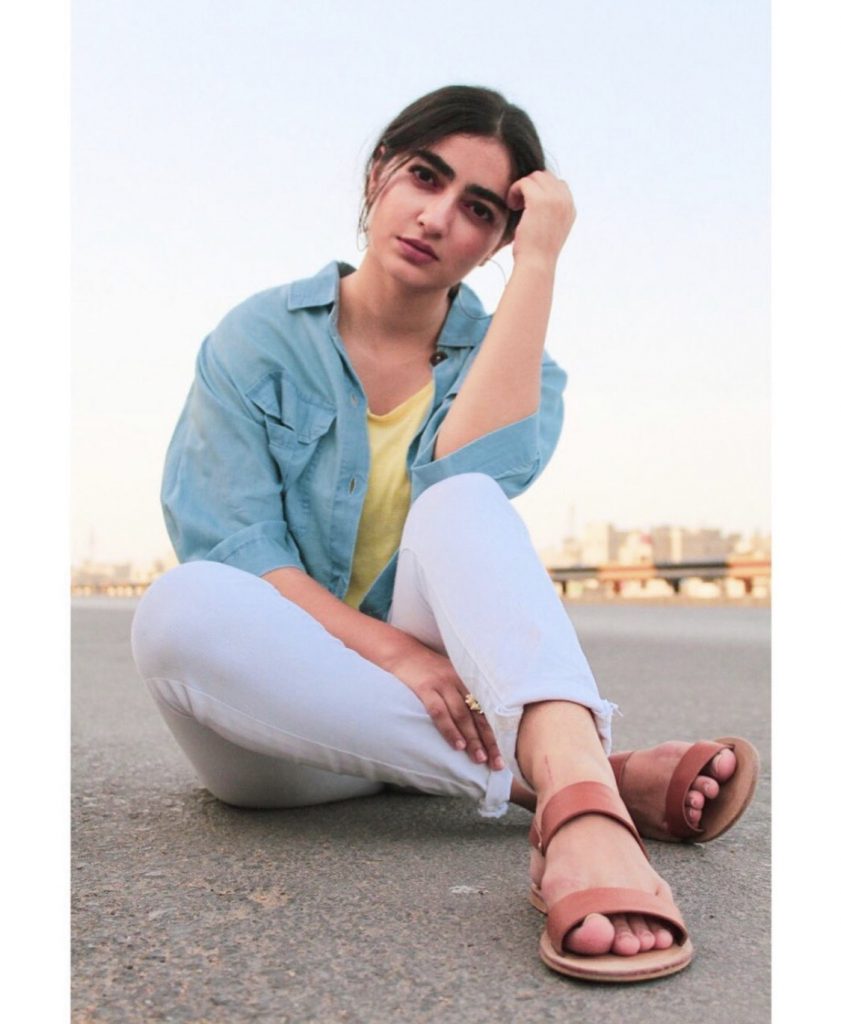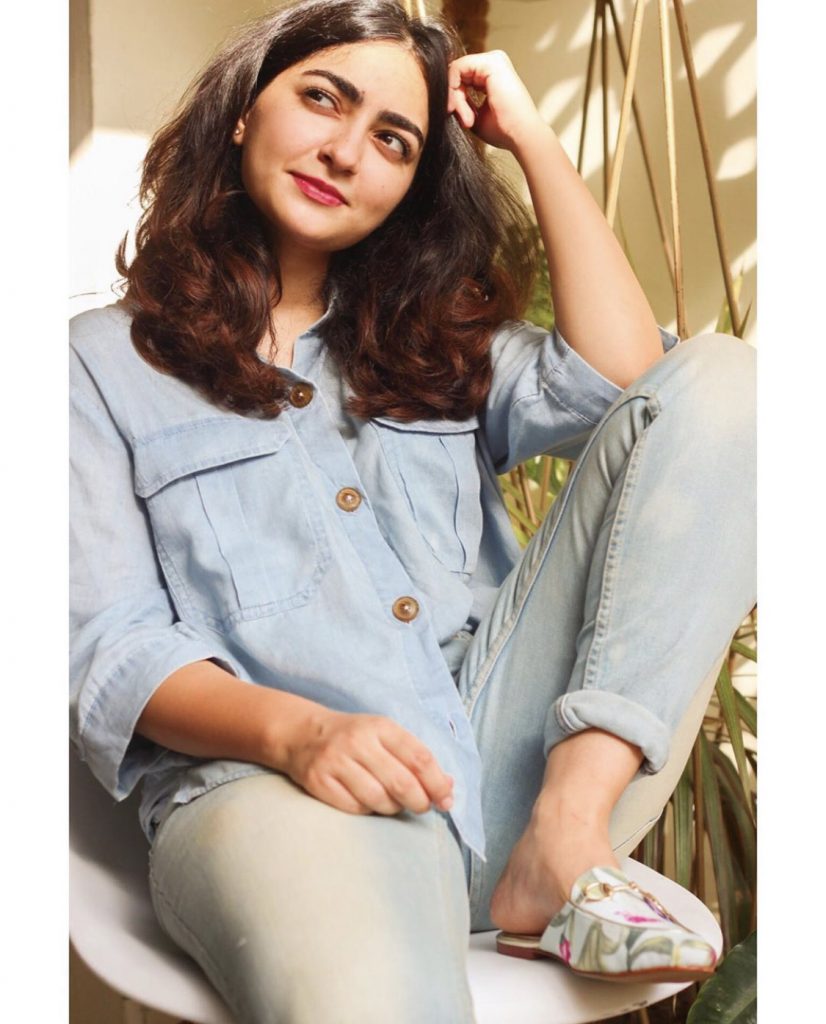 Romaisa Khan
Romaisa Khan is a the TikToker turned Pakistani actor. She has appeared in many dramas. Fans love her on screen presence. Romaisa Khan is friendly person and she's fun loving young and energetic girl.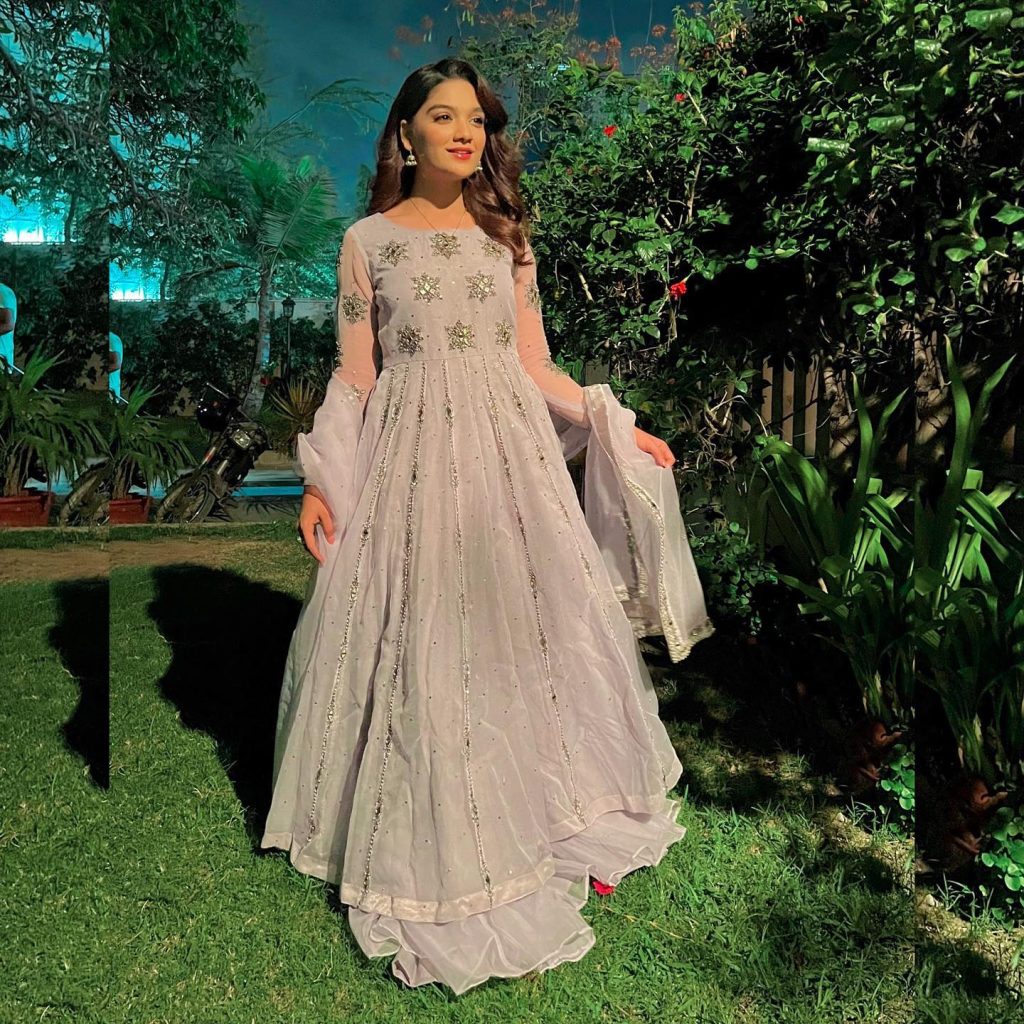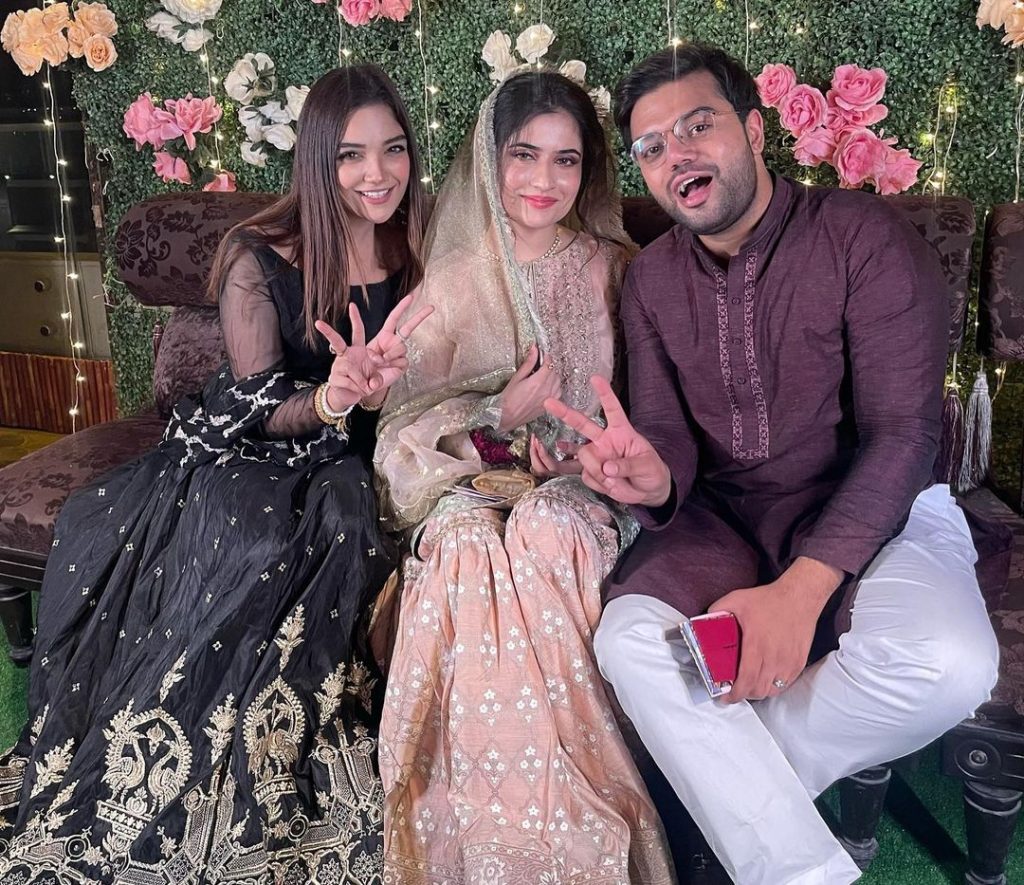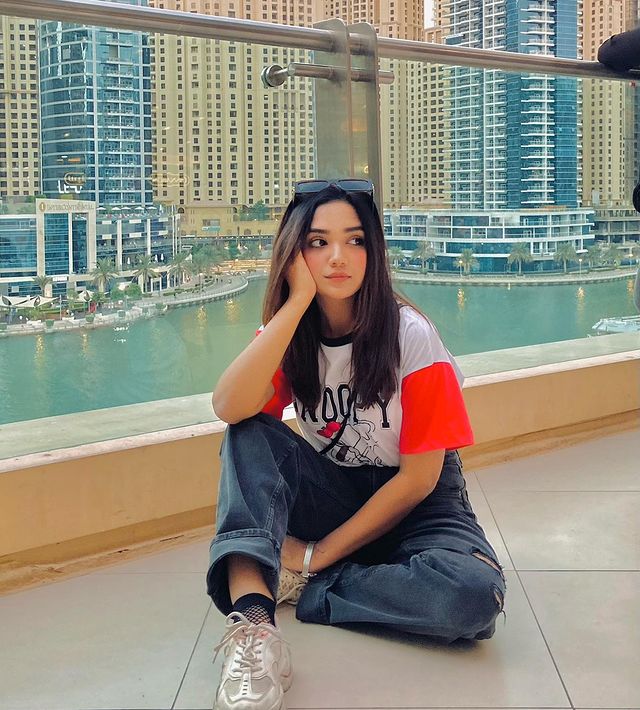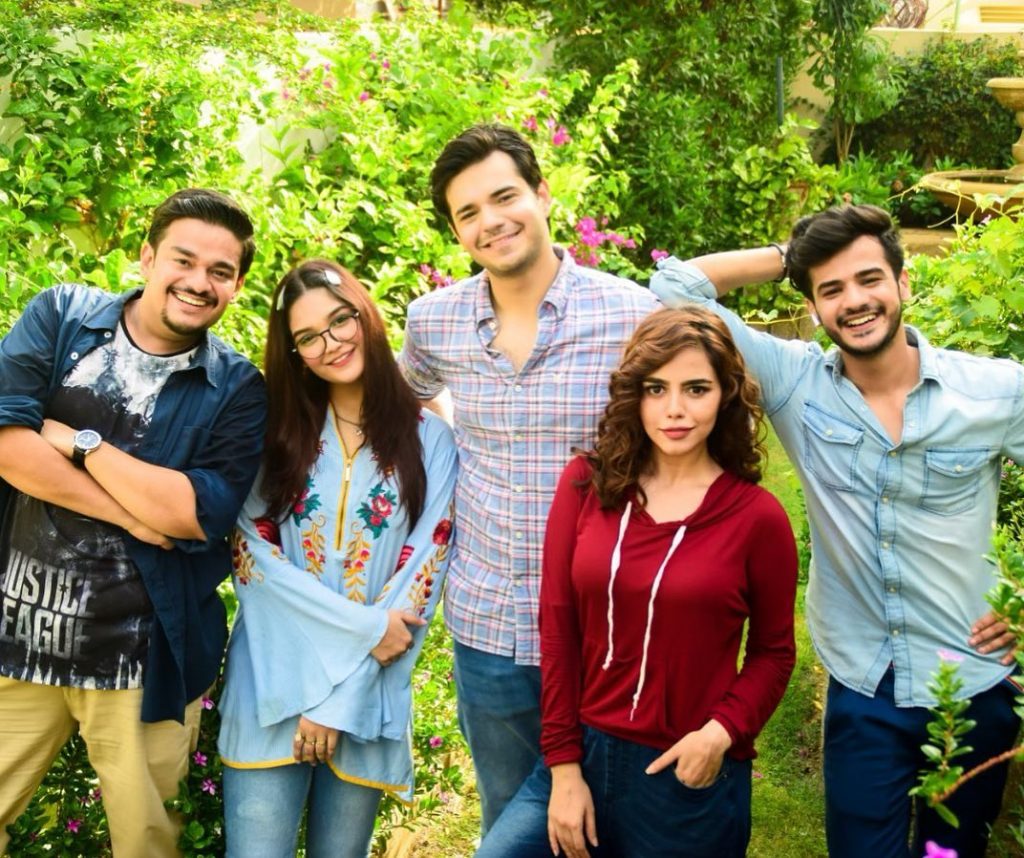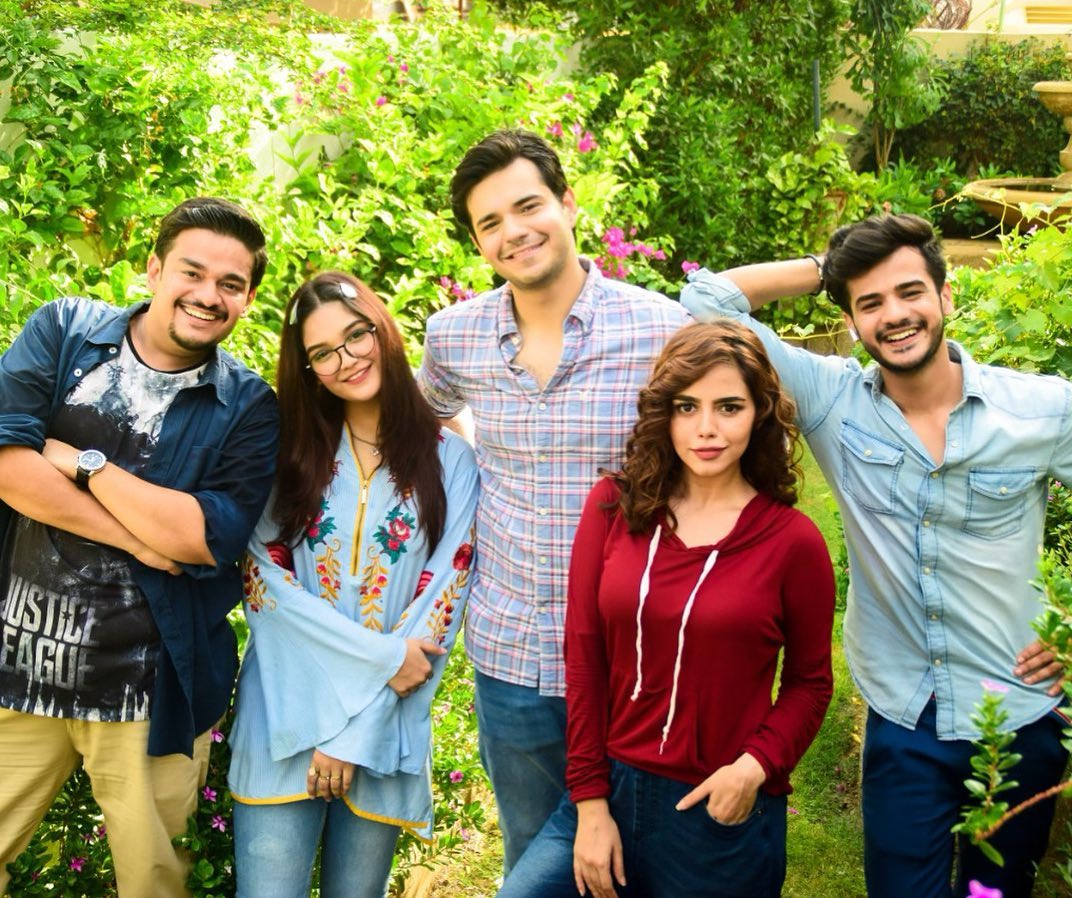 Adnan Jaffar
Adnan Jaffar is a well-known Pakistani television and film actor and a former anchor. He is from from Karachi. He is known for his excellent acting in theatre, film, and television. Aun Zara, Jo Bichar Gaye, Daasi, Sevak and Kadoorat are his popular projects. Adnan Jaffar has adorable twins. He's happily married.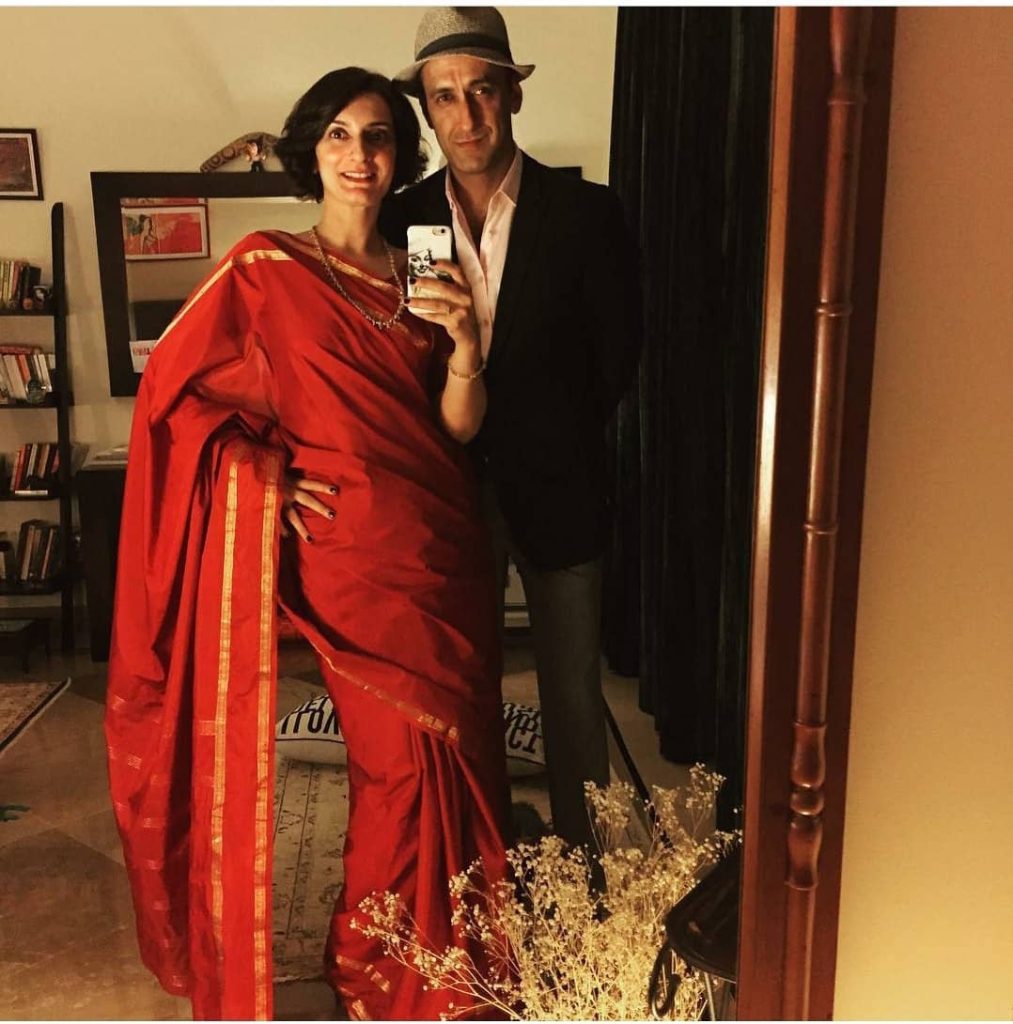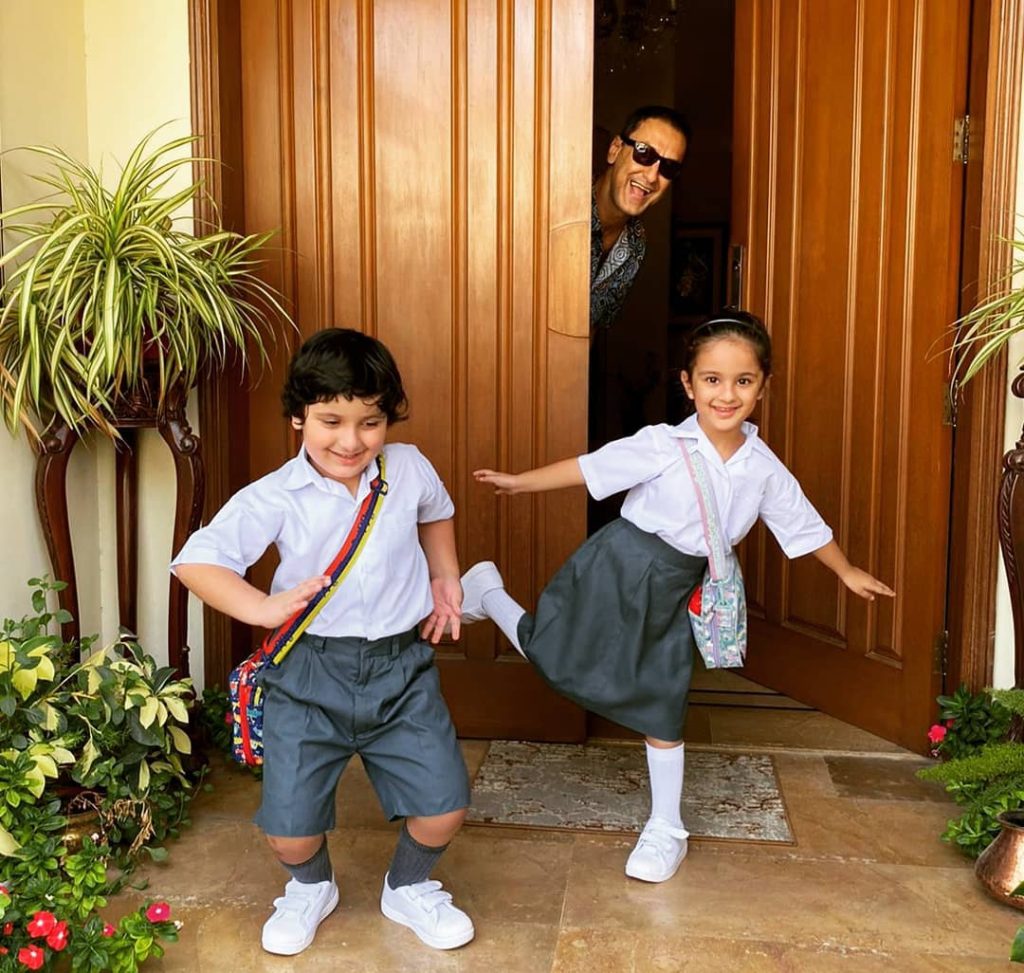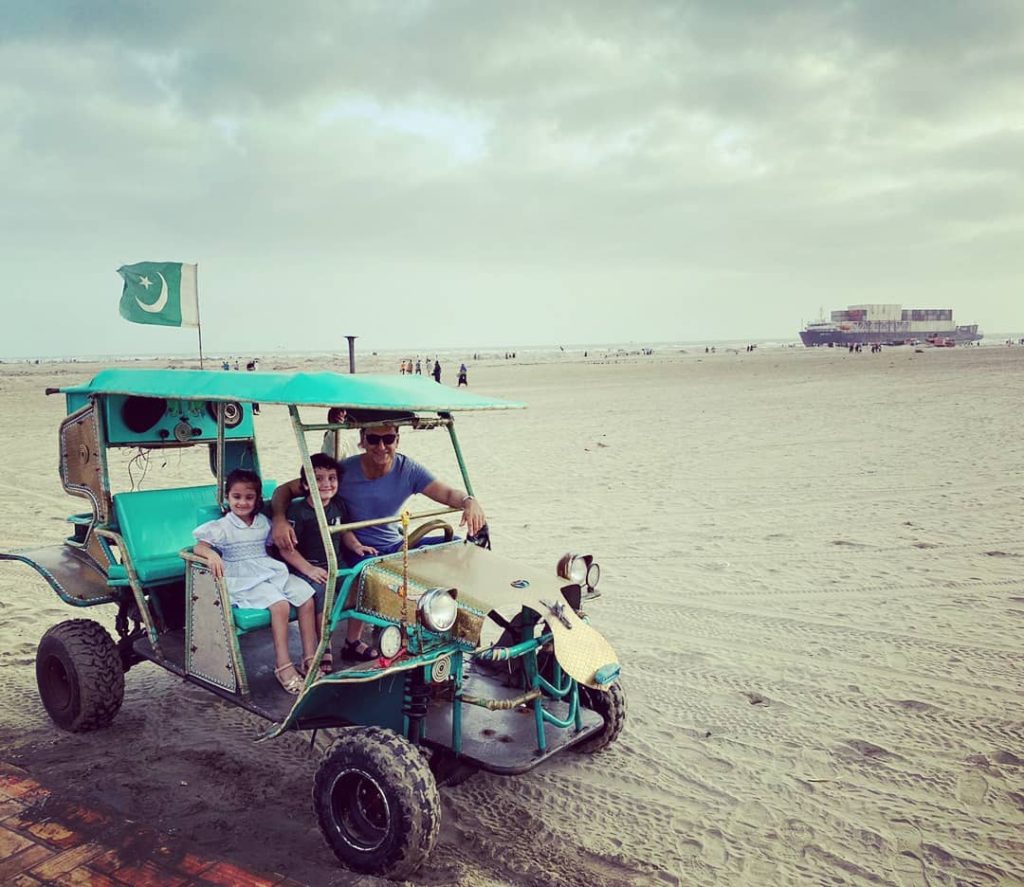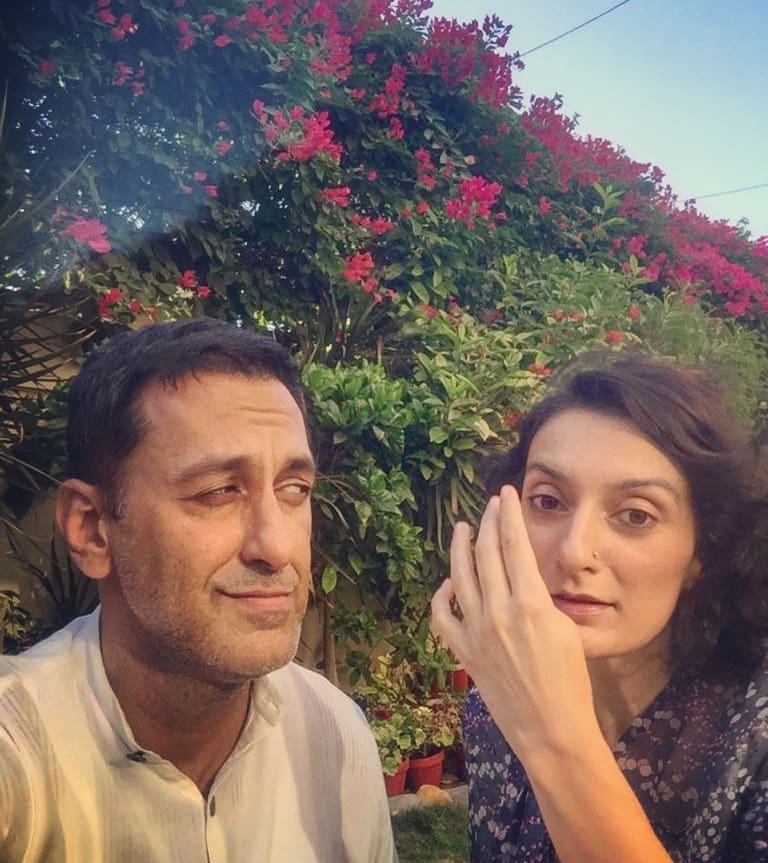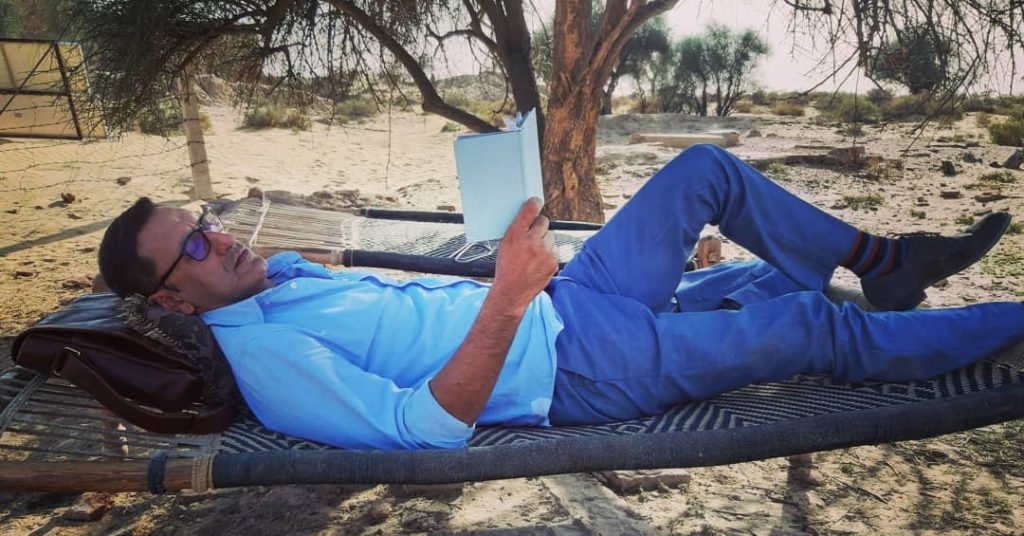 Rehan Sheikh
Rehan Sheikh is a seasoned PTV actor. He's loved because of his amazing acting skills. He started his career from PTV and gave a lot of hit serials. His sister Sawaira Sheikh was also an actor but she left the media industry.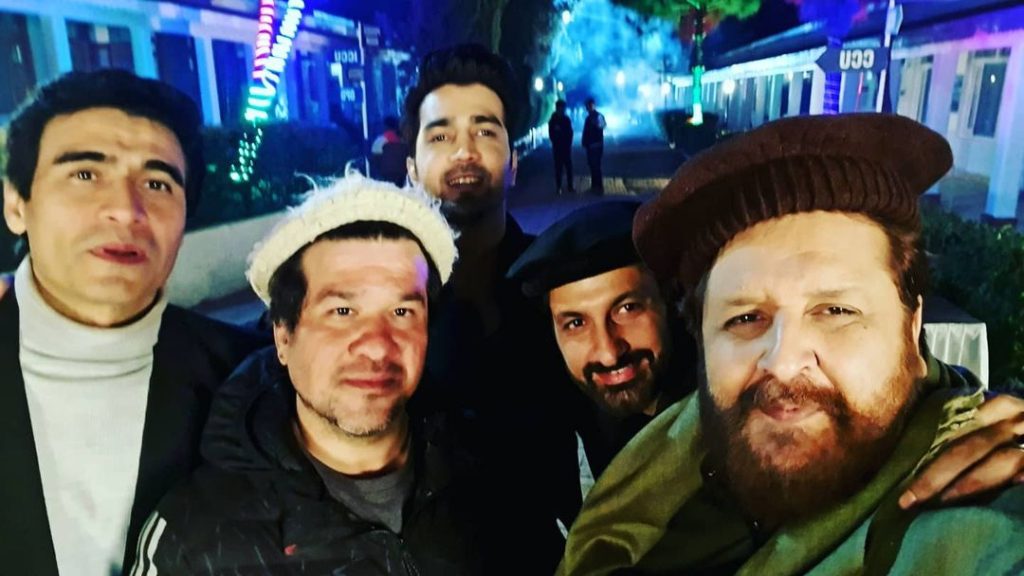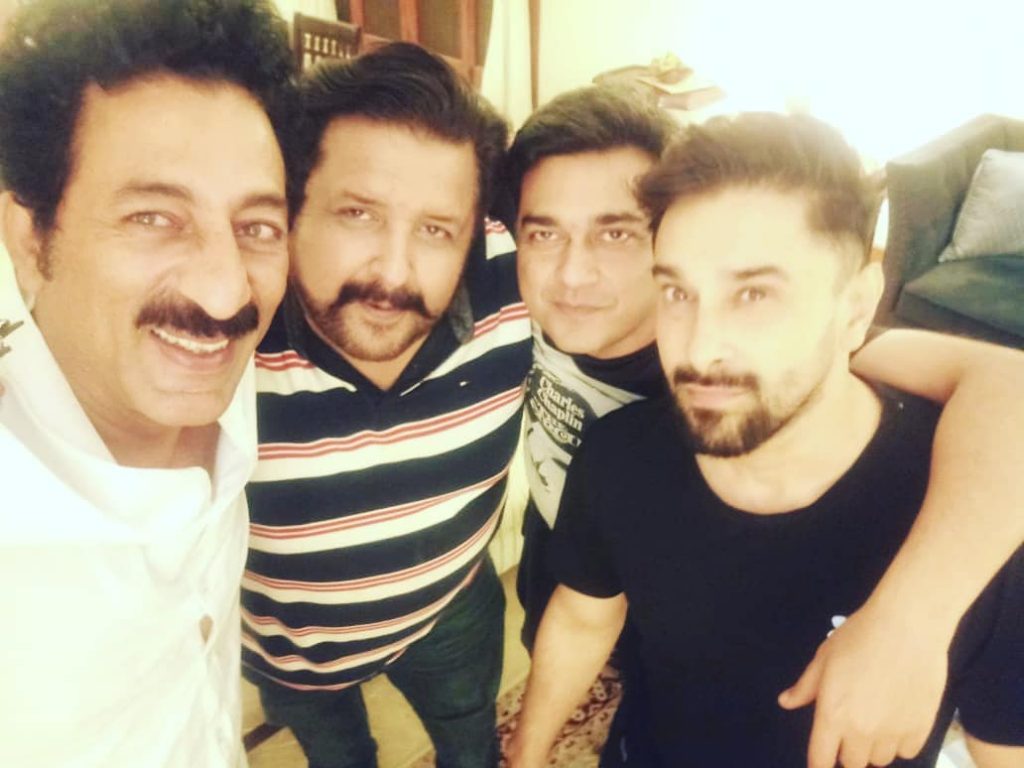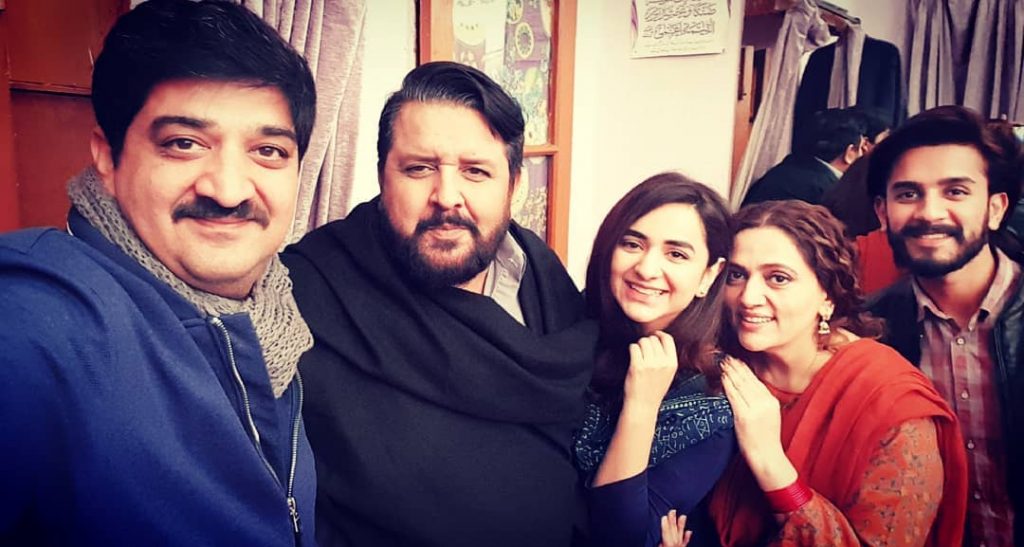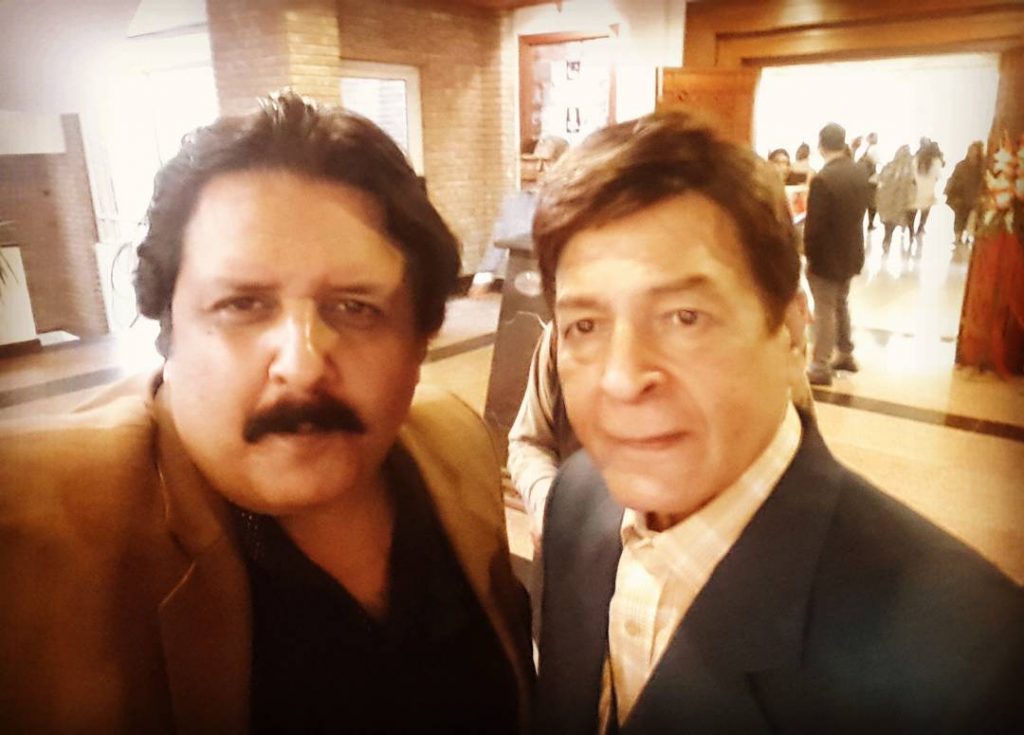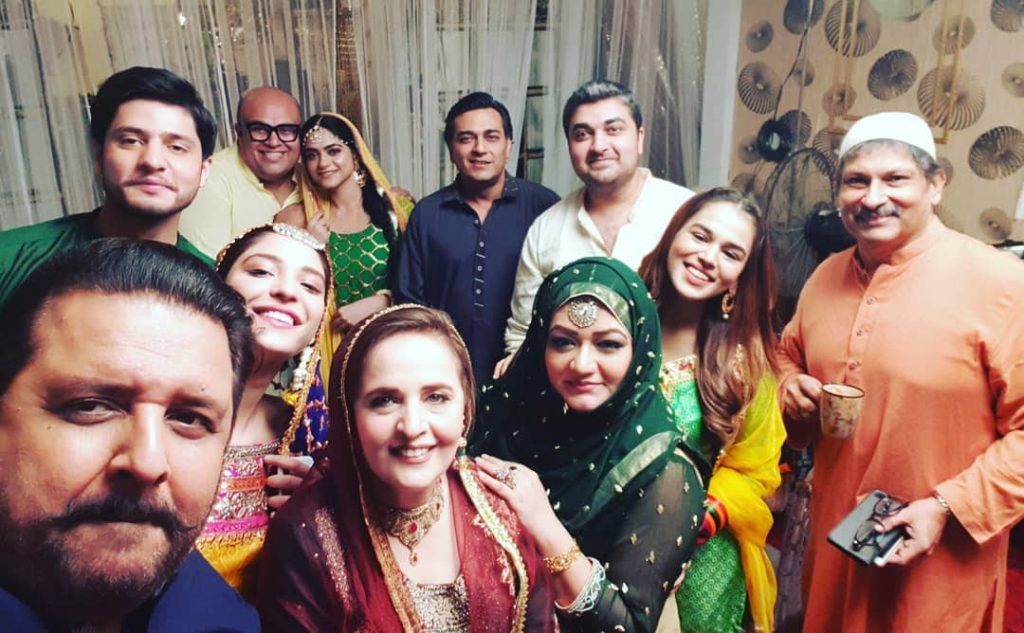 Behroze Sabzwari
Behroze Sabzwari is a veteran PTV actor mostly known for comedy roles. He's also famous for the roles of a soft hearted man. Behroze Sabzwari is an amazingly friendly and open person. He loves to express his feelings and fans love his presence.