The multitalented and ever gorgeous Naida Khan was recently spotted in a show "Good Morning Pakistan" with her family.
Nadia Khan's daughter Alizay while sharing the changes she experienced after her mothers marriage mentioned that "Before my mother got married I was too stressed that how could I move to Canada for my studies, leaving them alone here. I was thinking about my mama and brothers that how could I leave them alone but after Faisal baba came in our life I got a bit relaxed. I got time to think about myself, I know that he's there to take care of three of them. I'm really very grateful."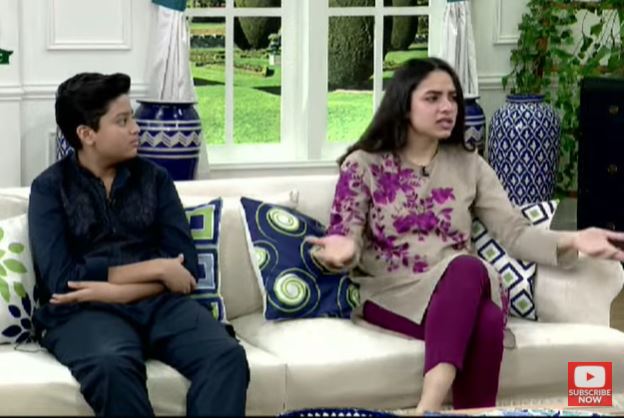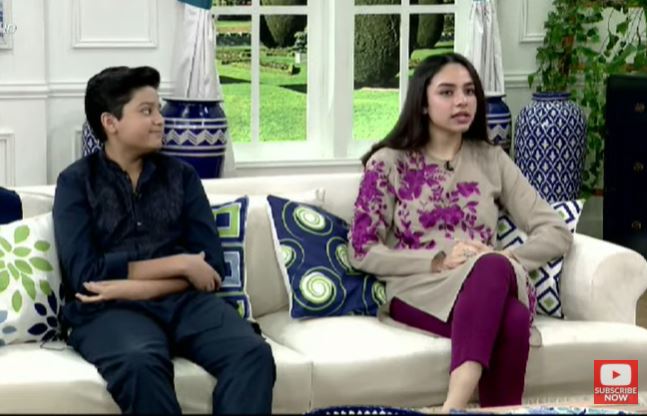 "My grades got better with time after baba came in our life", added Nadia's elder son Azan.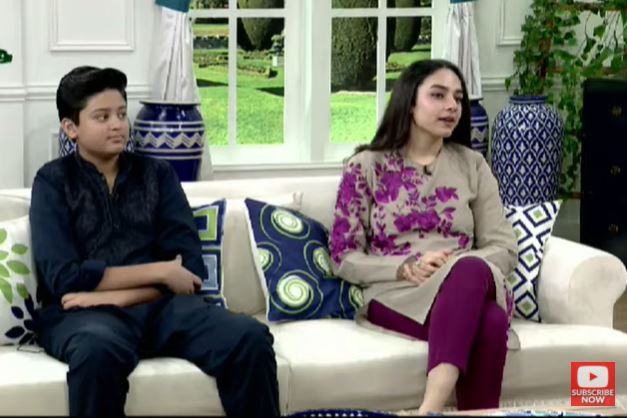 Nadia Khan further added that "Faisal is a role model for the ones who think that they just marry a divorce woman, the rest is not his problem. The credit goes to Faisal who excepted my children the way they are and it's very rare these days. "