The most endeared couple of the Industry Naimal Khawar Abbasi and Hamza Ali Abbasi got blessed with a son Mustafa Abbasi last year. Hamza Ali Abbasi's sister Dr. Fazeela Abbasi recently uploaded a video of nephew Mustafa Abbasi who was sitting on his phupoo's chair. The apparently adorable video attracted the attention of the viewers and people pointed towards the presence of two small hands holding baby Mustafa. The irony is, that the servent (most expected to be a child) was sitting on the floor while holding Mustafa Abbasi.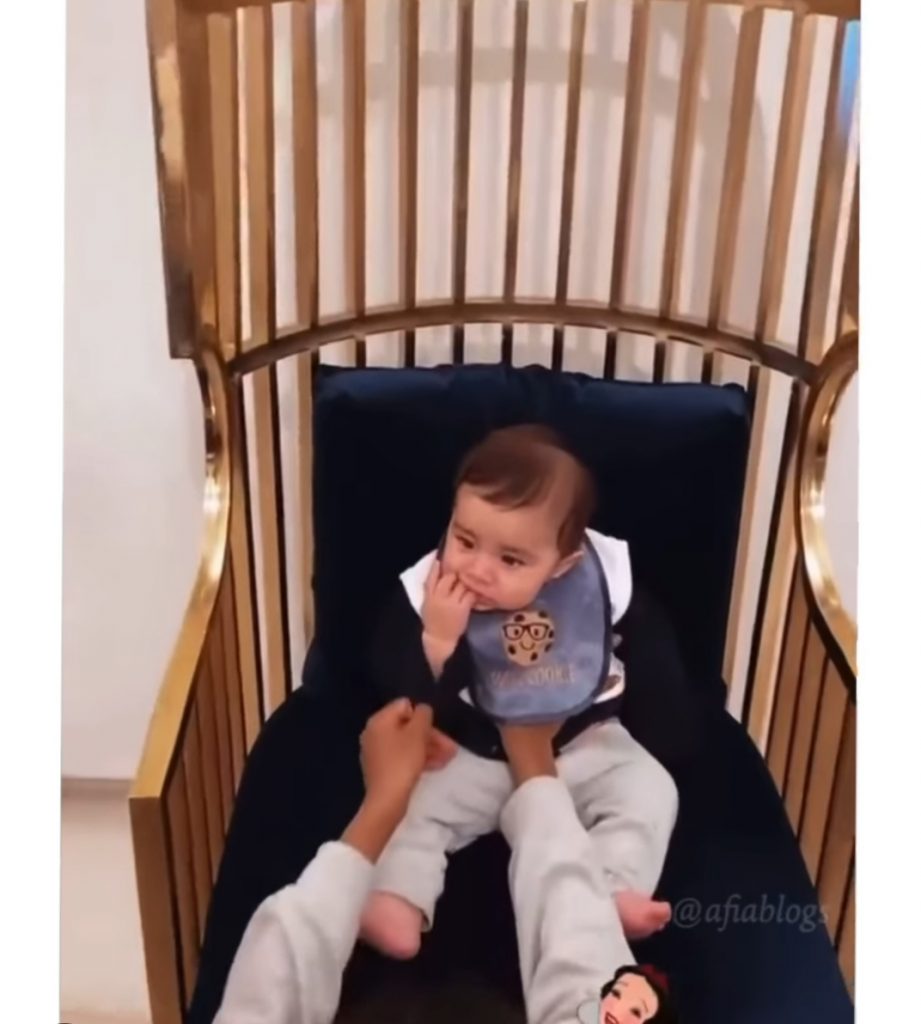 The video has created an outrage and people are asking out Hamza Ali Abbasi who is very vocal on social issues and his family that how they can keep a child as a servant in their home. Netizens are also bashing the family for being hypocrites because child labor is both illegal and inhumane.
Let's have a look at the video: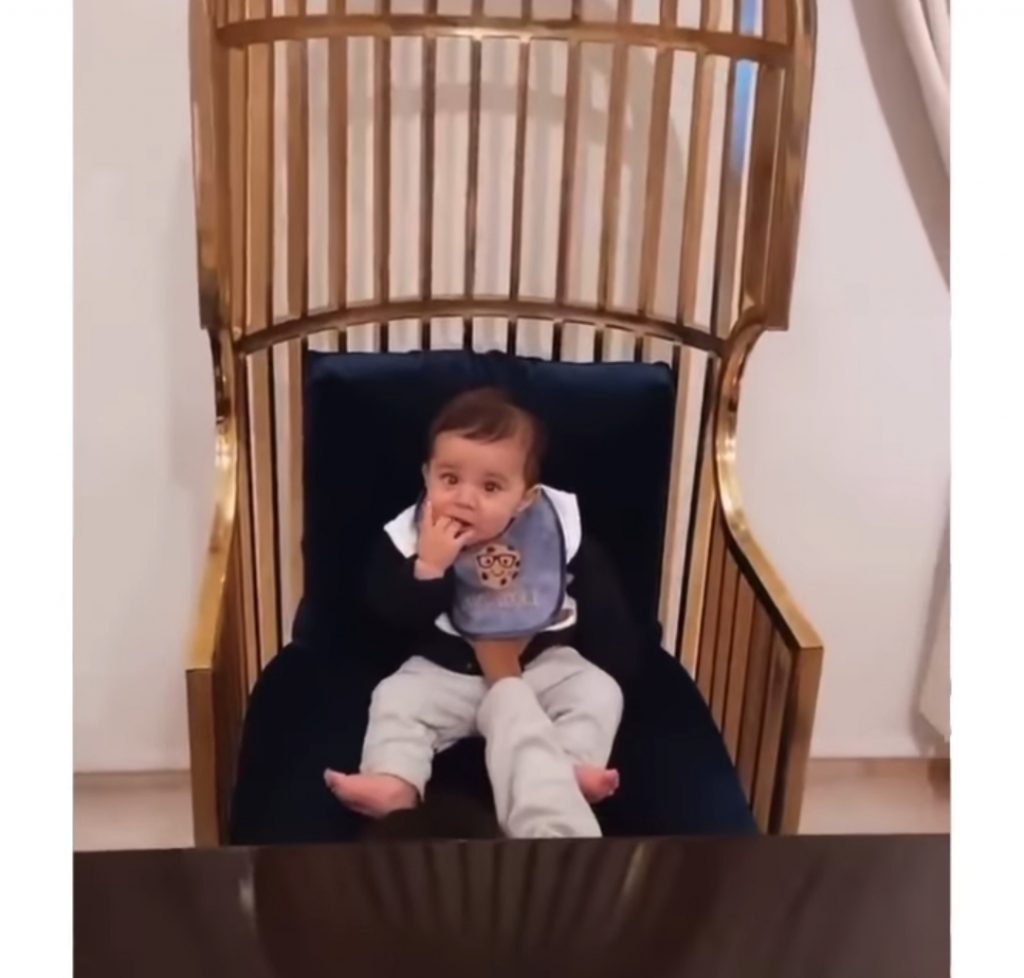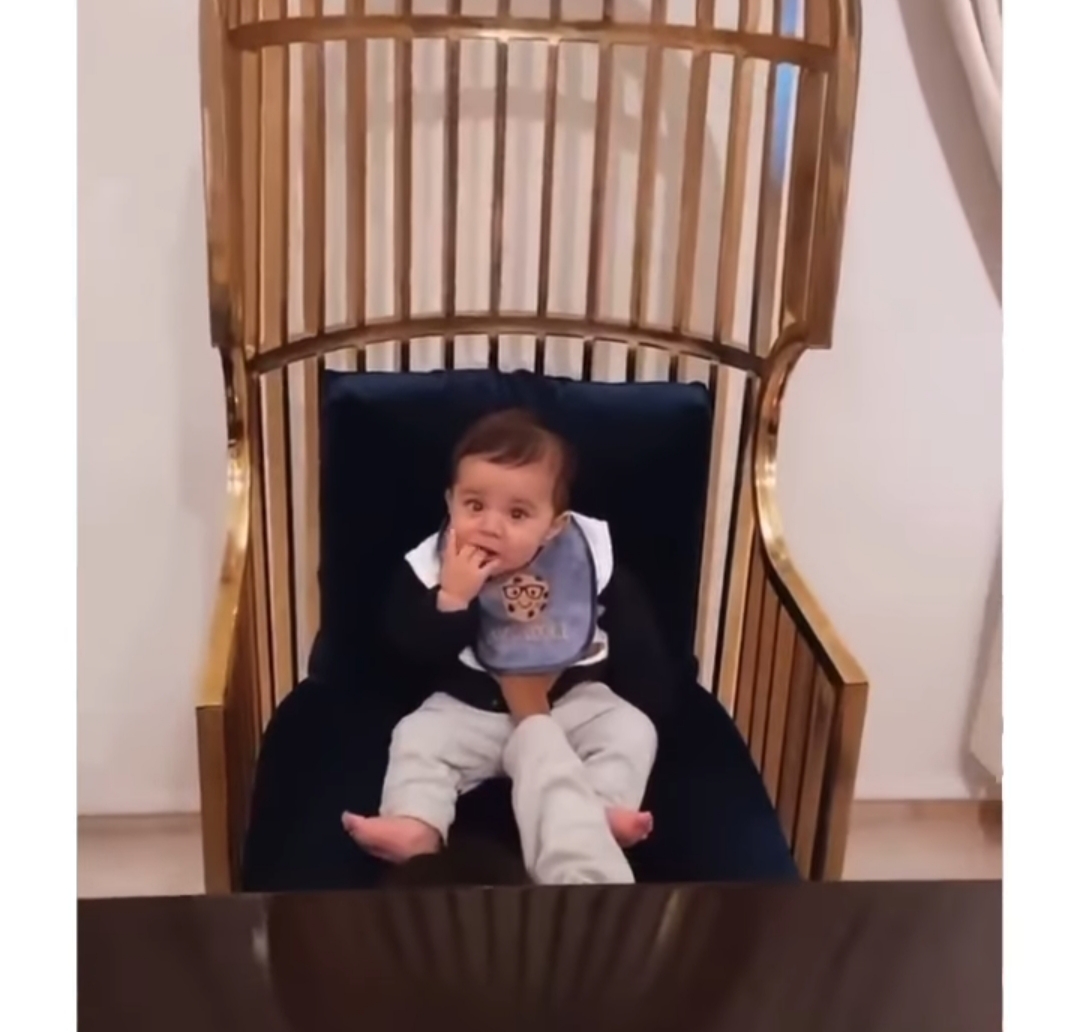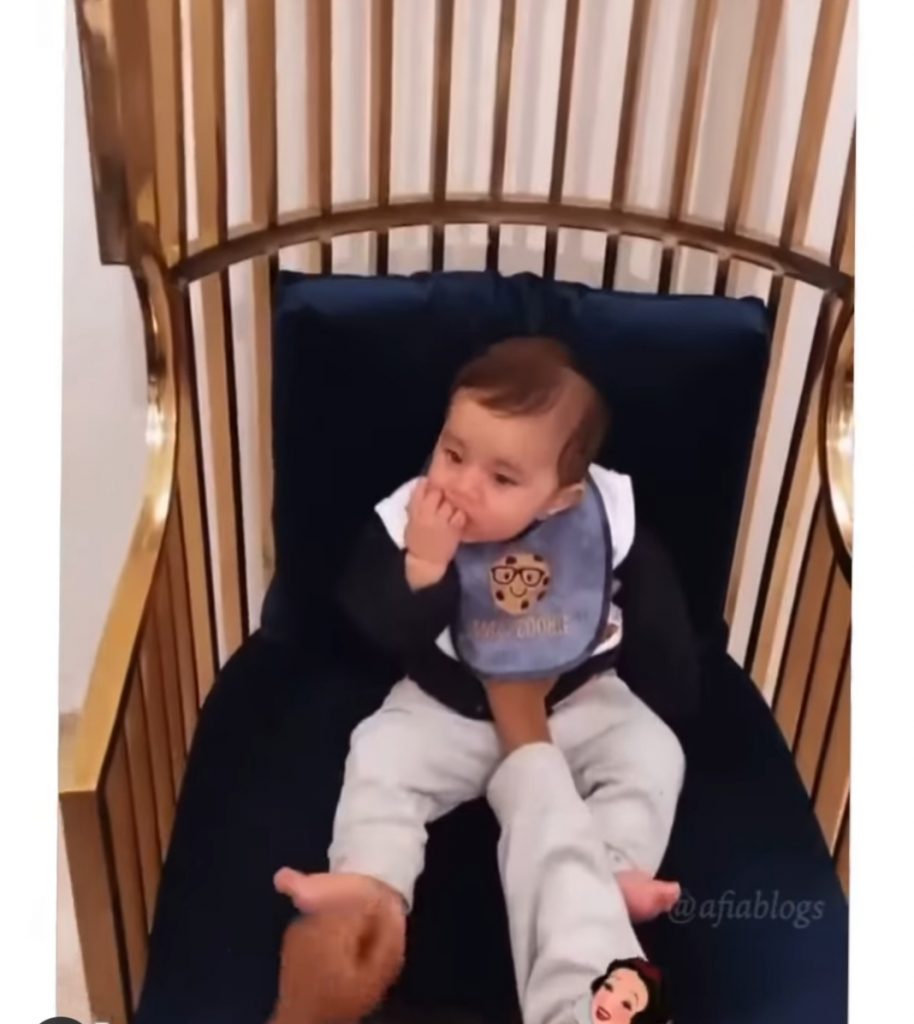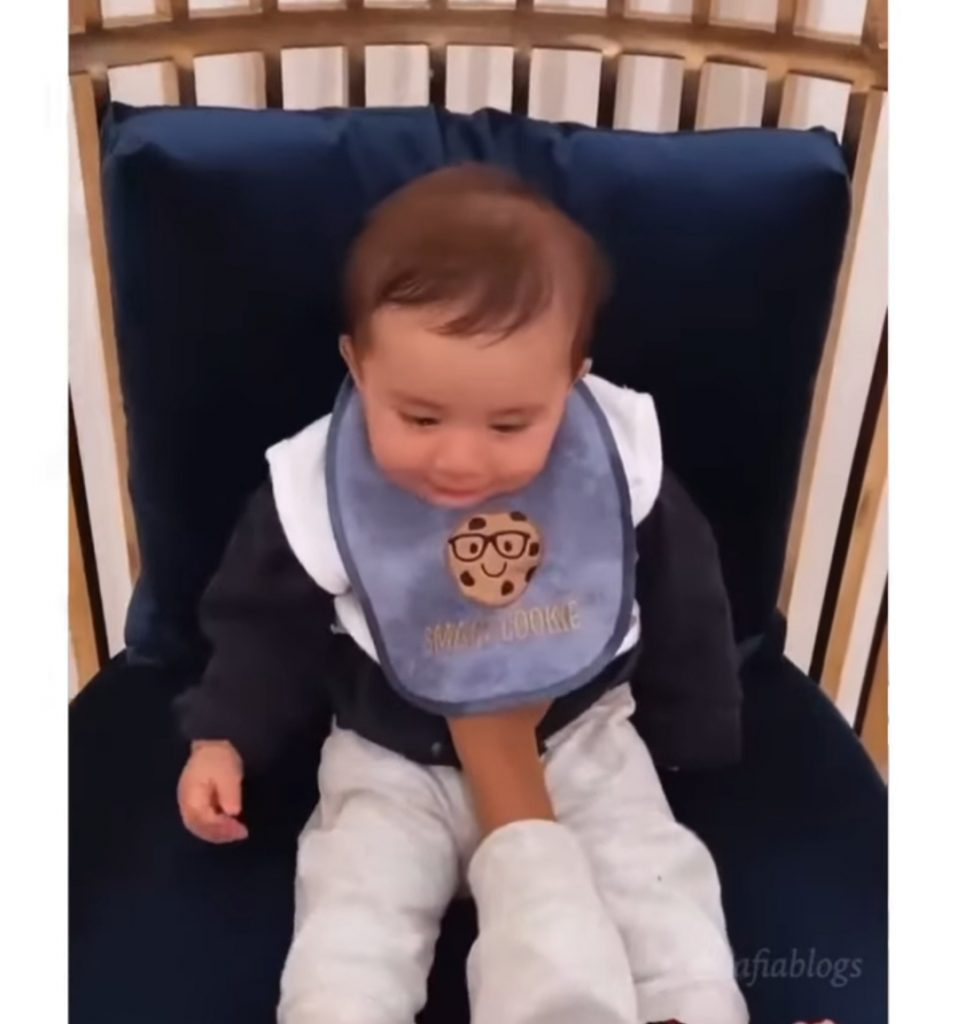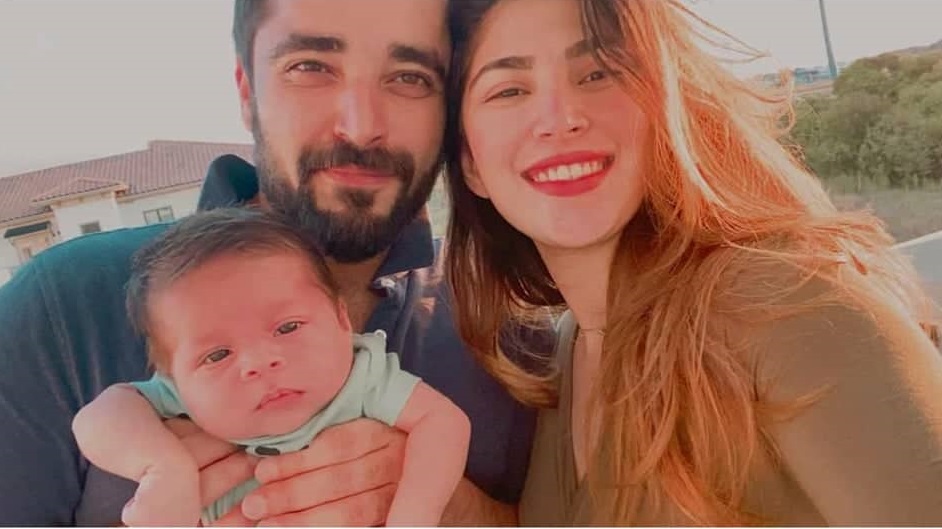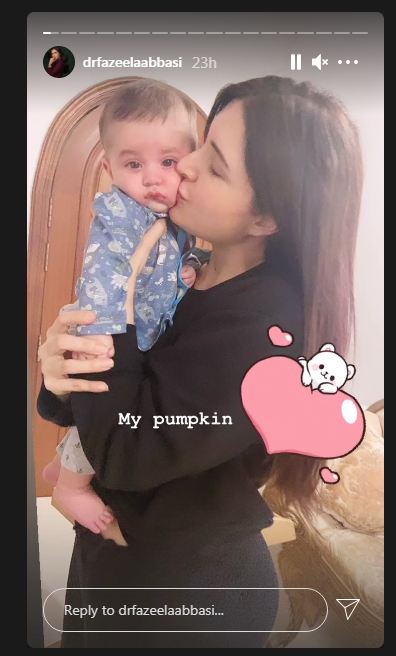 Here we have added a few public comments that we have gathered from different media portals' comments section.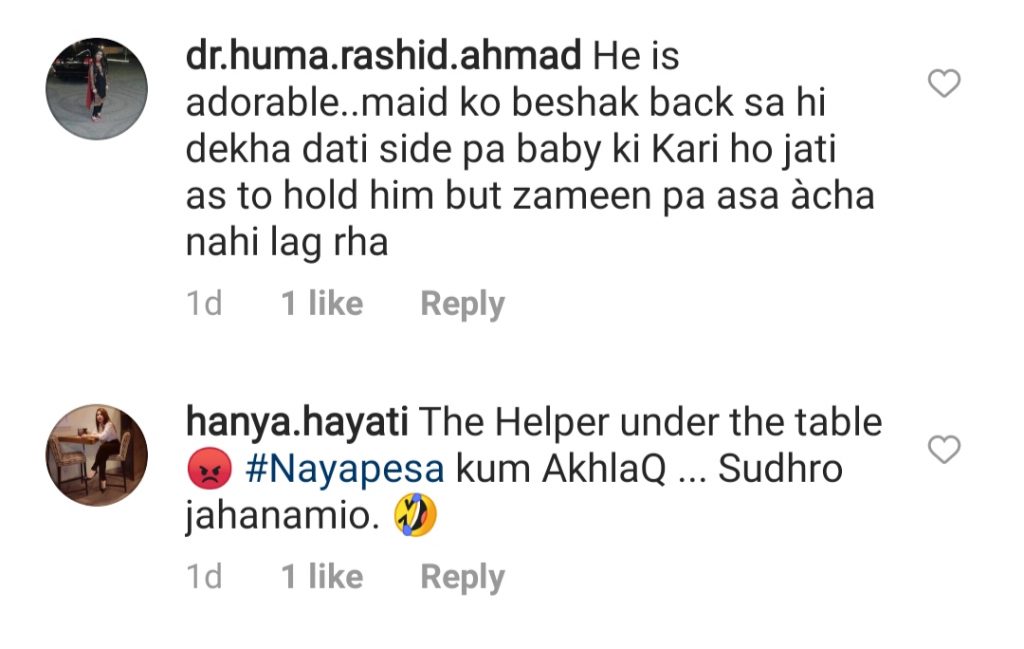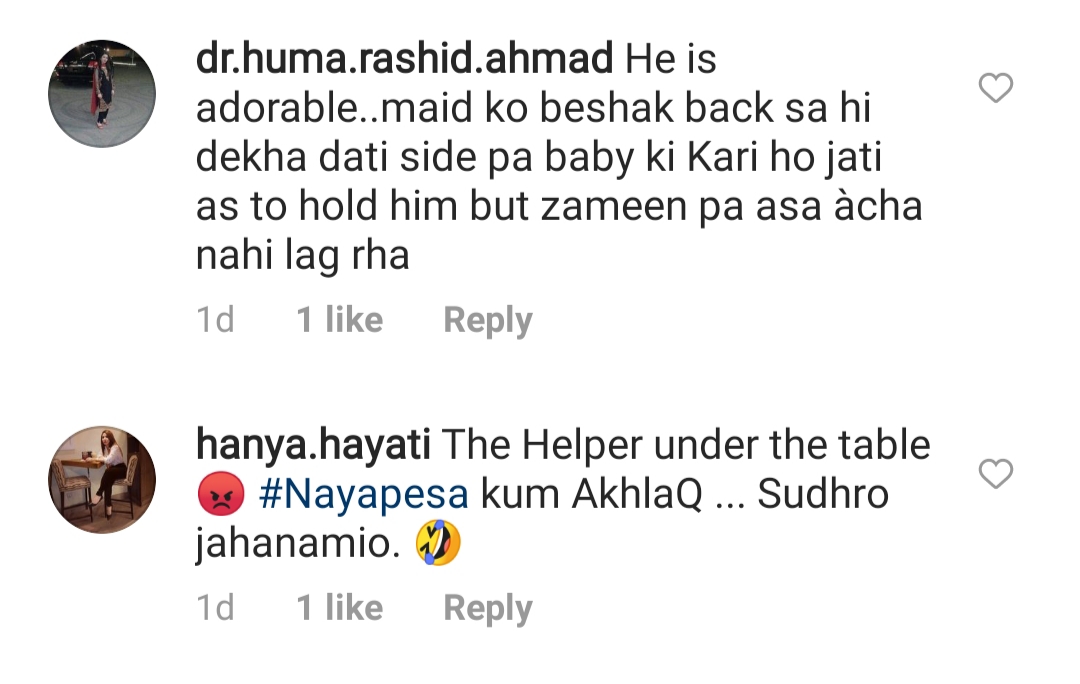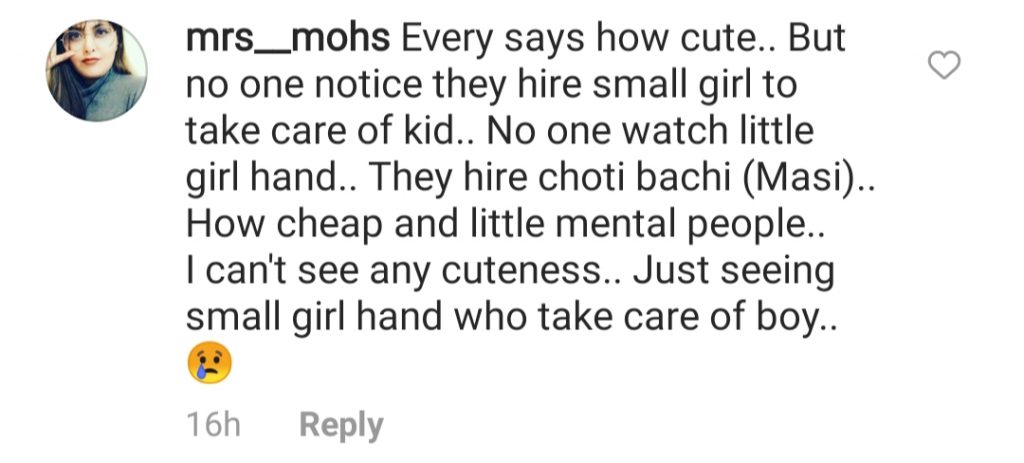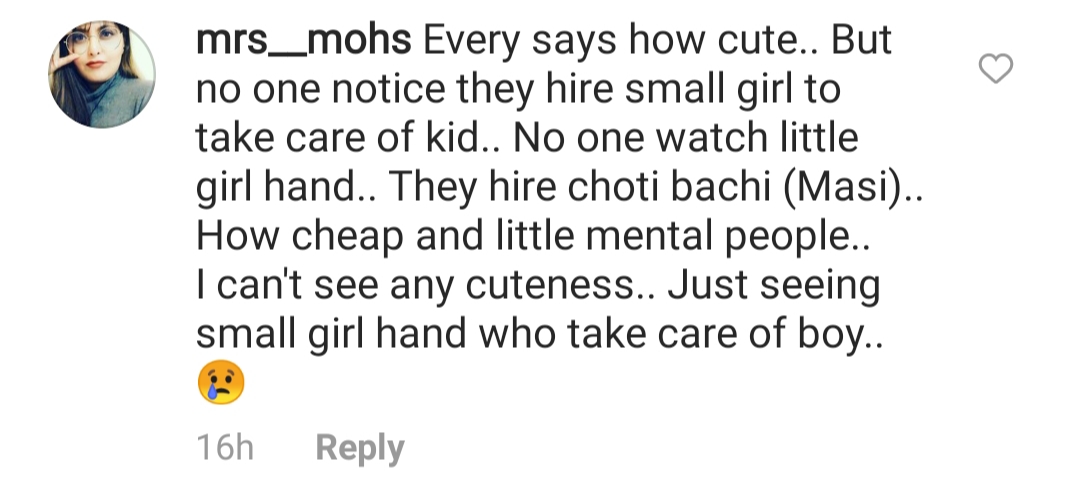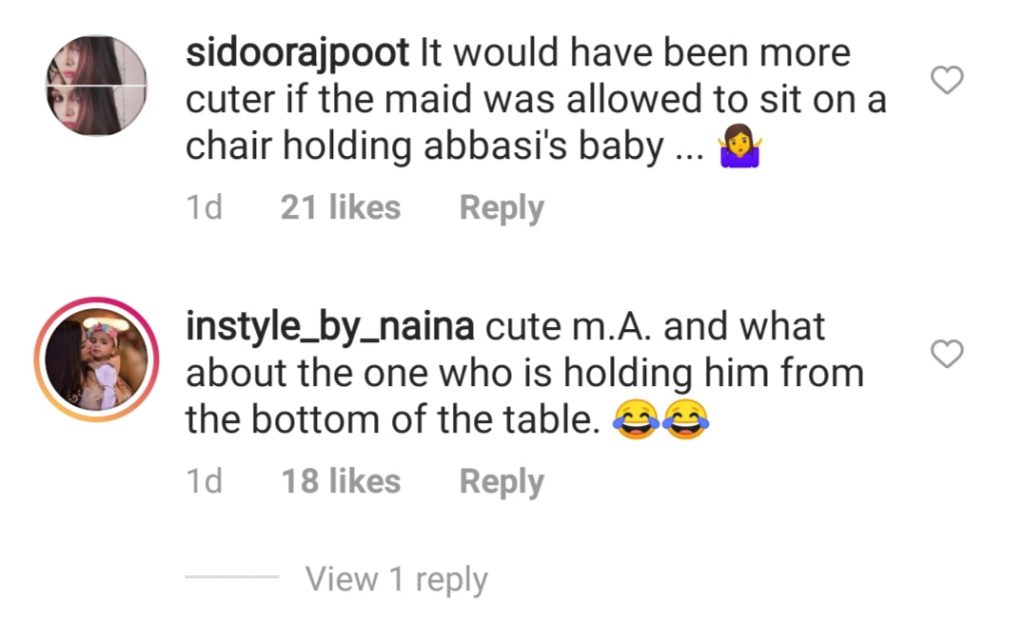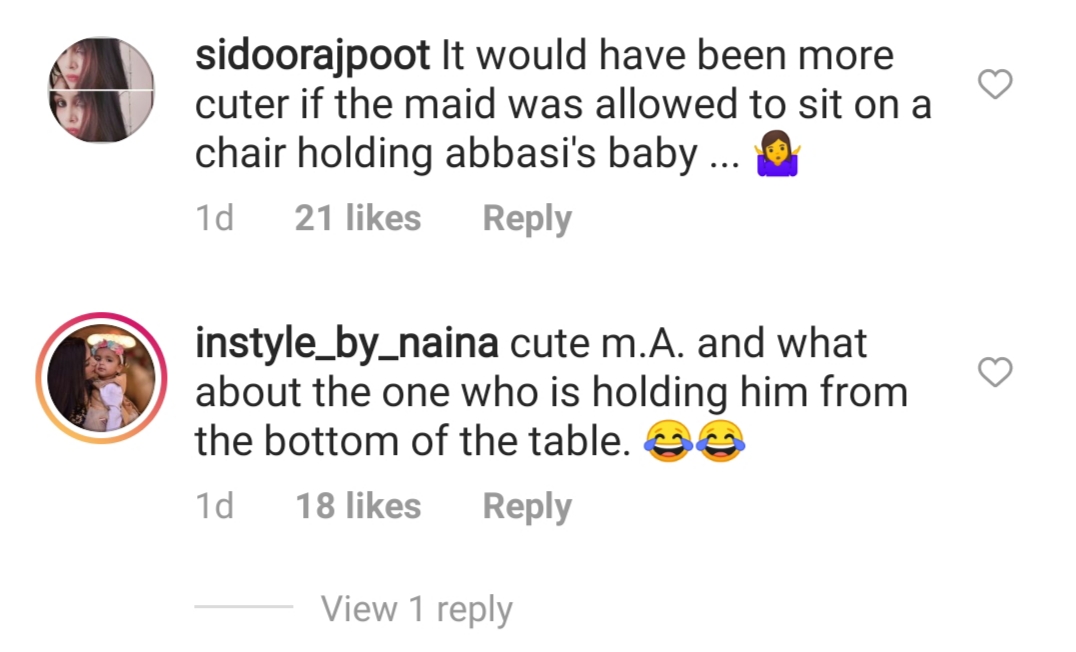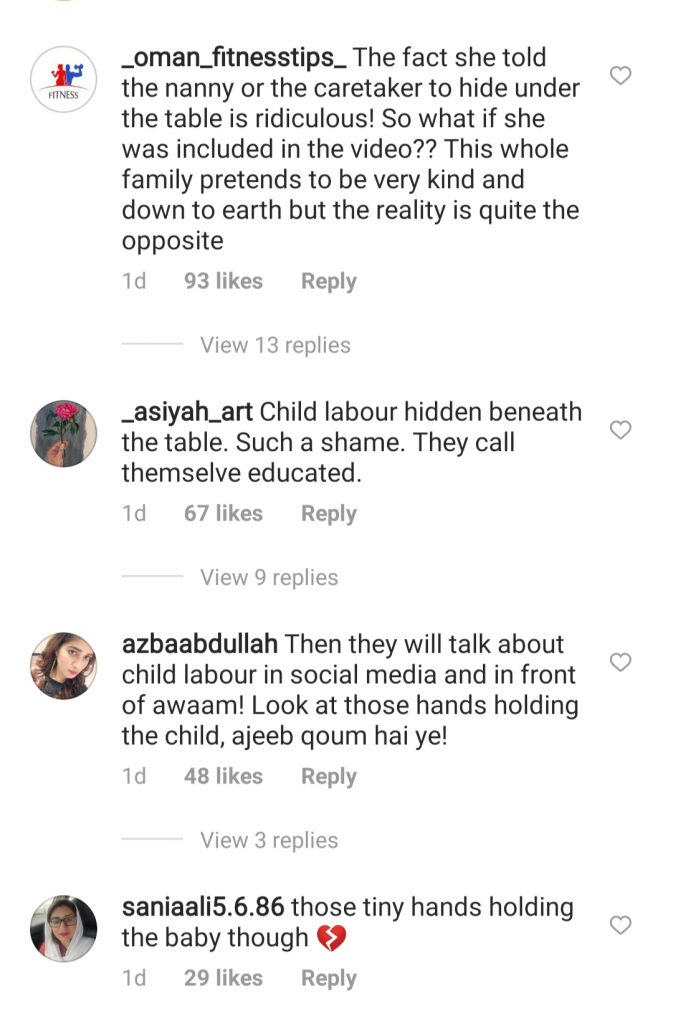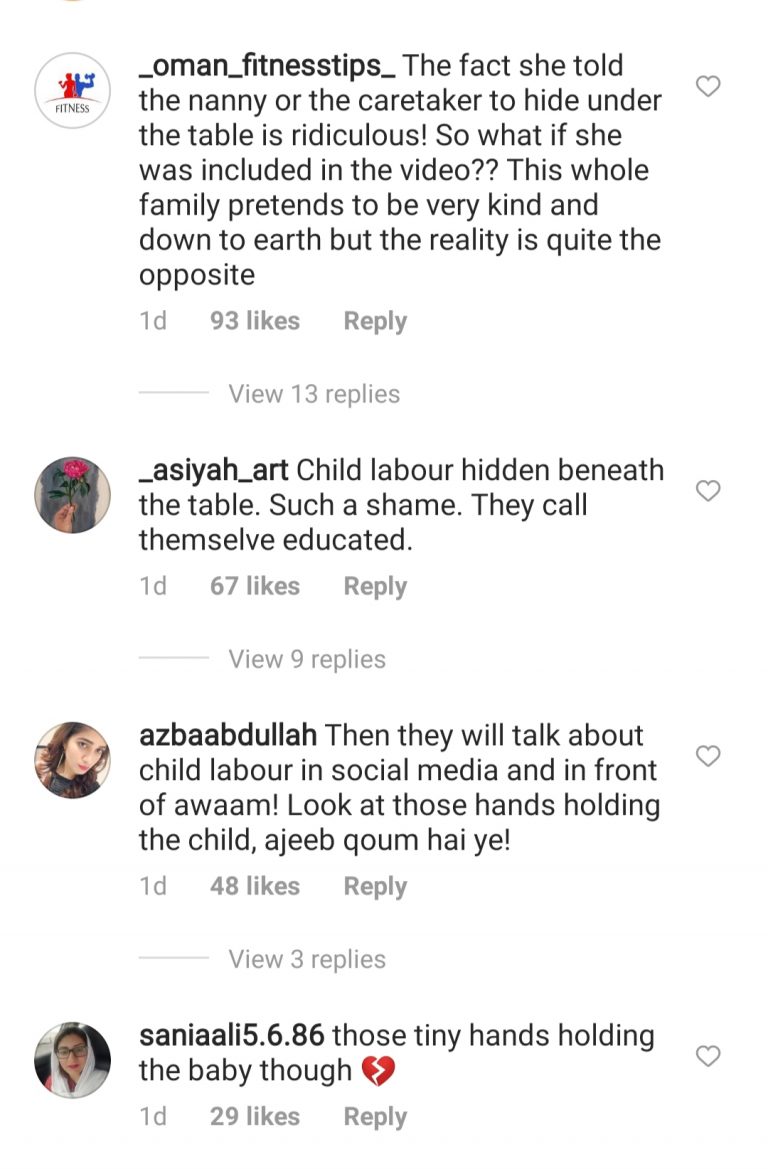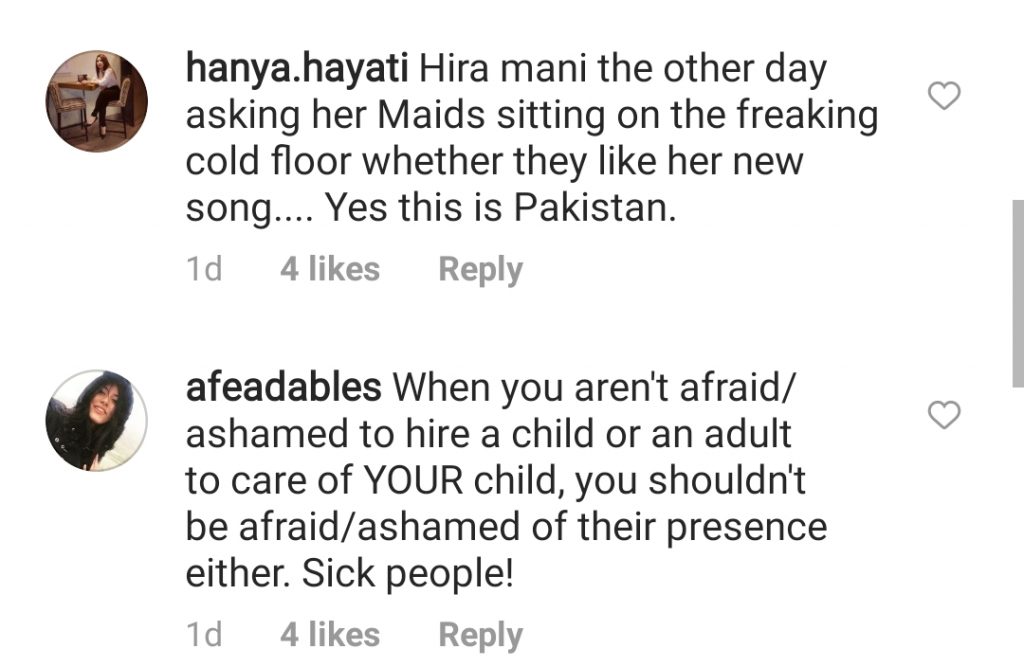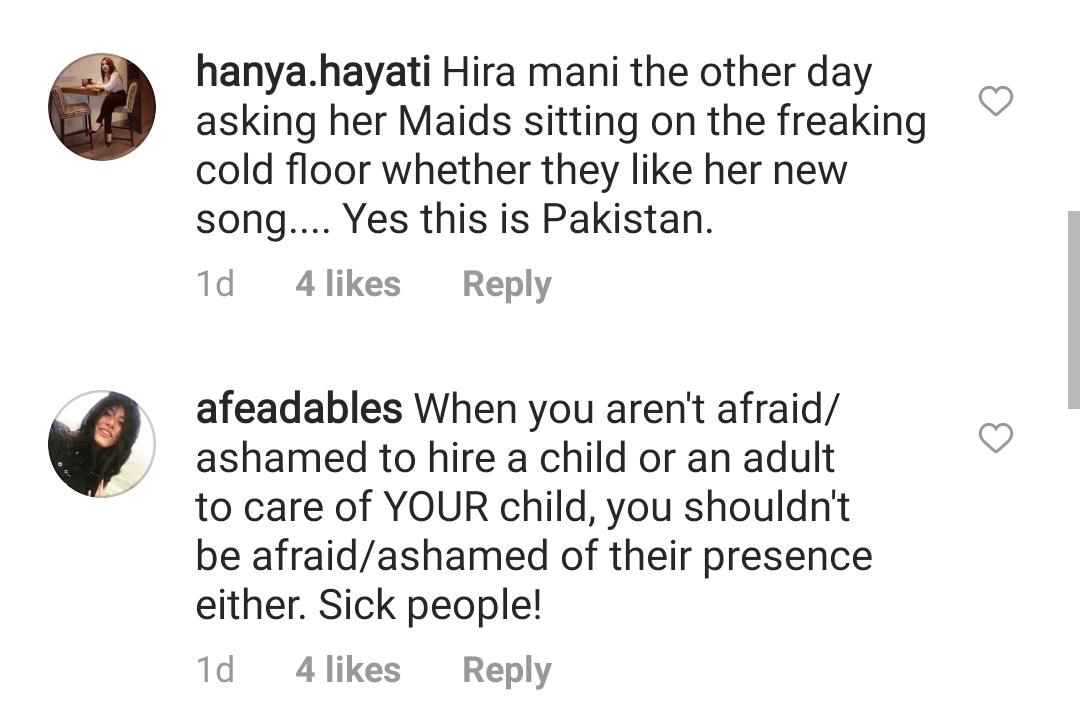 Have you guys seen the video? Want to add something to the story? Share your views with us!