Shafaat Ali is a Pakistani comedian whose funny mimicking videos went viral on facebook and later all over the internet. He has been performing at corporate events and was also seen at the Karachi Literature festival.
Good news for all his fans because Ali is now making his movie debut in the upcoming Momina Duraid Production, Parwaaz Hai Junoon starring Hamza Ali Abbasi, Hania Aamir and Asif Raza Mir's son and Ahad Raza Mir.
"I was initially approached to audition for a drama serial; however, the team at HUM found me to be quite fit for the character in the film and that's when they told me that they had another project in mind for me," he told Images over a telephonic conversation from the set of his film's second spell at K2 and the Karakoram Highway.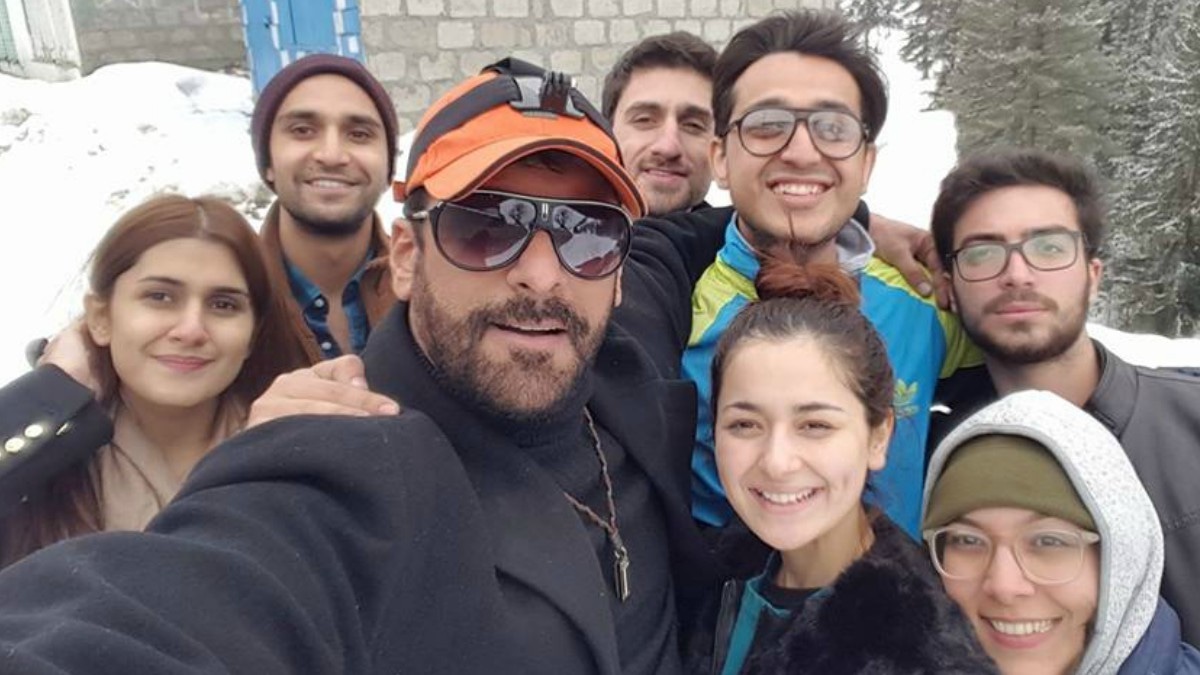 "I have been offered films previously as well, but I never took them seriously since I never wanted to do a project that fails to leave an impact. Since Parwaaz Hai Junoon is being made in association with the Pakistani Air Force — who last made a film almost five decades ago — I knew I had to do this."
While talking about his experience on set, he said:
"The entire cast and I have developed a great bond and everybody's been extremely helpful to each other," he revealed. "I've never been on a set which involves so much cardio and exercise and since all of us are actually living our characters, even off-screen, there's been a major transformation for me. I'm really stretching my limits and I would really call it an adventurous project."
On a concluding note, he revealed big plans for his comedy career:
"I want to take my comedy global, that's what I'm focusing on currently since I'm touring different countries for shows. There hasn't been an internationally acclaimed and viable comedian from Pakistan in recent times and I wish to break the ice."