Cricketer Muhammad Amir's Wife Got Emotional While Sharing Their Love Story in a Live Show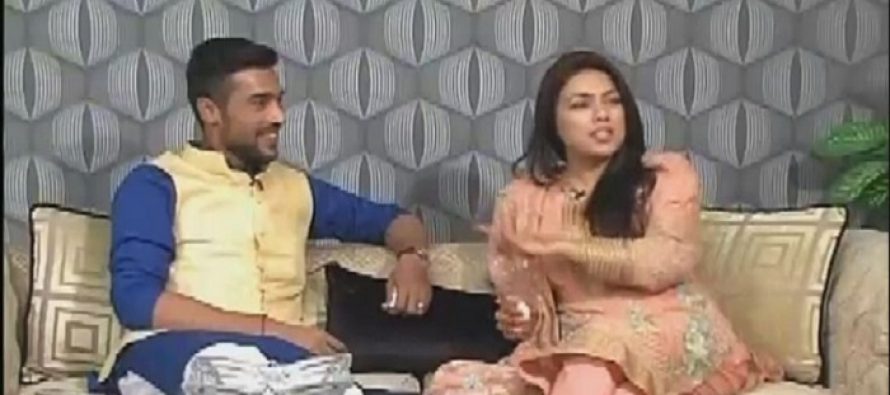 The newly wedded couple Muhammad Amir and his wife Narjis were invited on Sanam's Morning show on Samaa TV. When Sanam asked the couple that how their love story started where did they meet each other? It was Narjis who told the entire story and got really emotional when she shared that when Amir was having hard time he was only thinking about his family. It was then she realized he is a gem and she would never let him go!
Here watch the sweet emotional Love Story of the couple.
https://www.youtube.com/watch?v=WQ3Giea_vAg
---