Aiman Khan and Minal Khan are both very successful actresses from the Pakistani entertainment industry. The sisters started out their acting journey when they were just kids and have been working in the industry since. Aiman Khan is now married to actor Muneeb Butt who himself is a big actor with many hit projects under his belt. Minal Khan on the other hand just got married recently to actor Ahsan Mohsin Ikram. Aiman has been on a sabbatical from acting since the birth of her daughter Amal Muneeb while Minal has been in dramas like Jalan and Nand putting her on the map. THe sister duo have beautifully blended families with their husbands also having great camaraderie between them.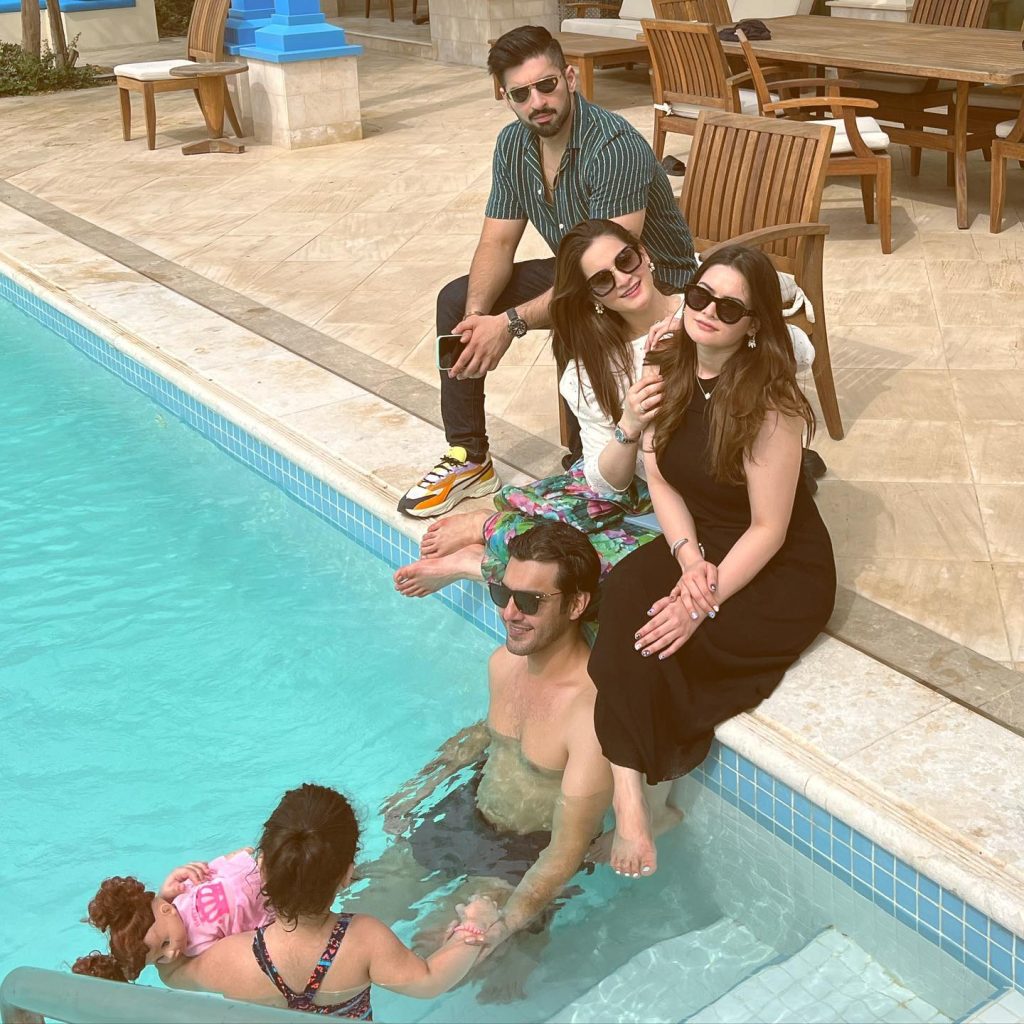 Aiman and Minal are twins and their fans even today get confused between them. They have both carved their individual identities but still are the same old Aiman and Minal looks wise. Recently on the Mirza Malik Show, Aiman Khan and Muneeb Butt were asked if Muneeb and Ahsan can differentiate between them easily or do they get confused.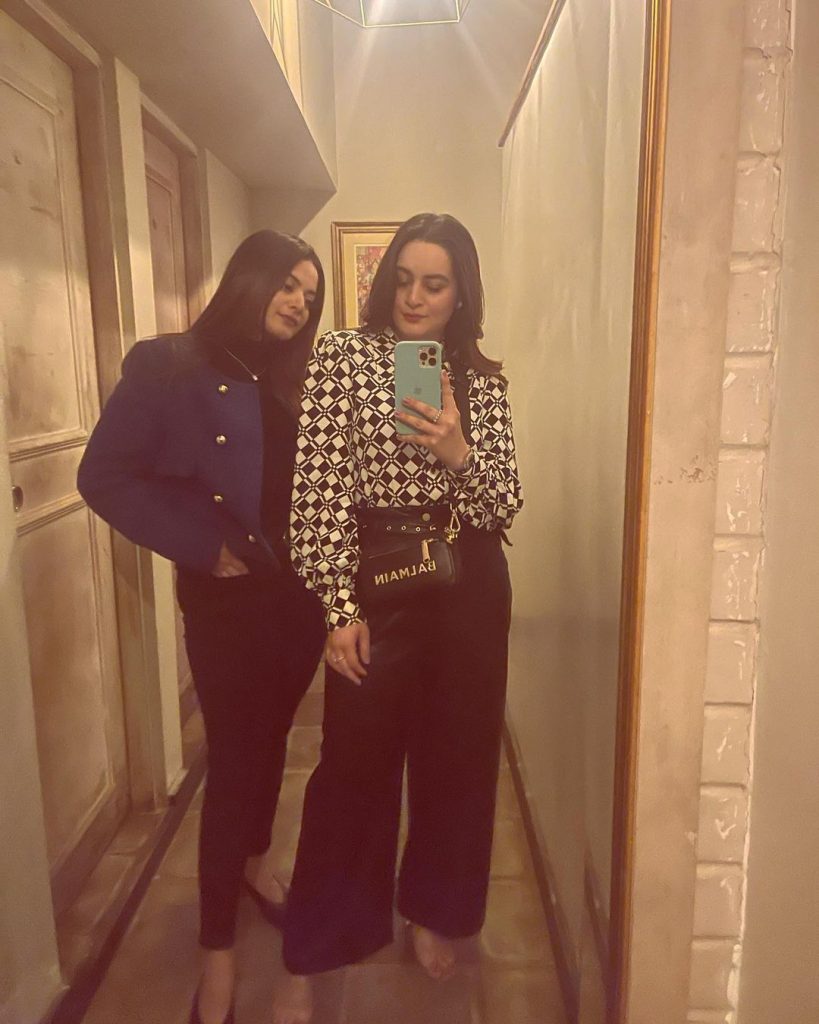 Aiman revealed that they both still get confused about identifying the sisters. Muneeb has been a part of the family for many years now so he is better but Ahsan Mohsin Ikram gets confused a lot between Aiman and Minal.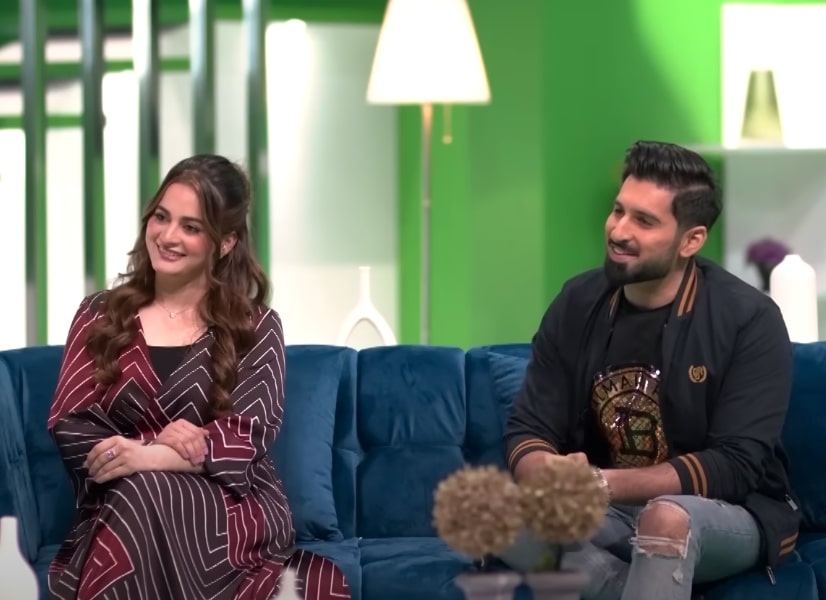 This is what Aiman and Muneeb shared: