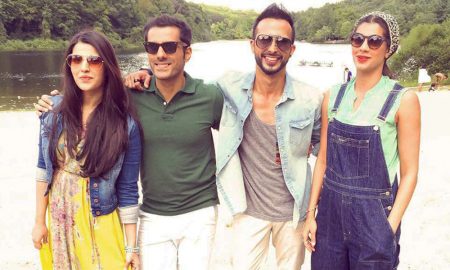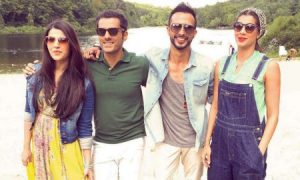 Dobara Phir Se', releasing on 25th of November, is romantic drama film, directed by Mehreen Jabbar, produced by Salman Iqbal, and co-produced by Jerjees Seja and Mehreen Jabbar. The film has been majorly shot in New York and Karachi, starring Adeel Husain, Hareem Farooq, Sanam Saeed, Ali Kazmi, Tooba Siddiqui, Atiqa Odho, Shaz Khan & Musa Ahmed Khan.
The soundtrack for Dobara Phir Se consists of 7 singles composed by renowned musicians including Haniya Aslam, Shiraz Uppal, Jimmy Khan, Arooj Aftab & Rekha Bhardwaj.
Mehreen Jabbar, the director and co-producer said;
"We have poured our heart, sweat & soul in making Dobara Phir Se. I am honored to have worked with a team of extremely talented individuals who have put their all in the movie and now we are ready to hand over our baby to the audience."
Salman Iqbal, Founder and President of ARY Digital Network and producer of the movie stated that;
"Dobara Phir Se is the third film to release under the banner of ARY Films banner this year and we are proud to be providing quality entertainment to our viewers consistently. We hope to continue the same trend with DPS."
ARY Films recently hosted a press conference in Karachi for their upcoming film 'Dobara Phir Se' all set to release on Nov 25, 2015 worldwide.