This year on Eid-ul-Fitr 5 different Pakistani films were released. COVID restrictions were lifted after two years and therefore this was the ideal time to release these films. Like every other year, there was great pressure on the producers to sell these films. They started promoting them weeks before their actual release and these promotions took a more aggressive turn as the time for the releases drew nearer. This year, the producers went as far as requesting the leading critics to avoid posting negative reviews of the film so that the public would go watch these movies instead of forming their opinions based on these reviews. Most of the actors and producers also claimed that these releases were doing so well in cinemas that people were finding it difficult to find tickets for the films.
For the past few years, we have been hearing a great deal about the revival of Pakistani cinema. It is also true that Pakistani producers have made some quality films over the years. However, every time foreign films are released, these filmmakers feel threatened. This year the controversy regarding one such much-awaited foreign film has been blown out of proportion.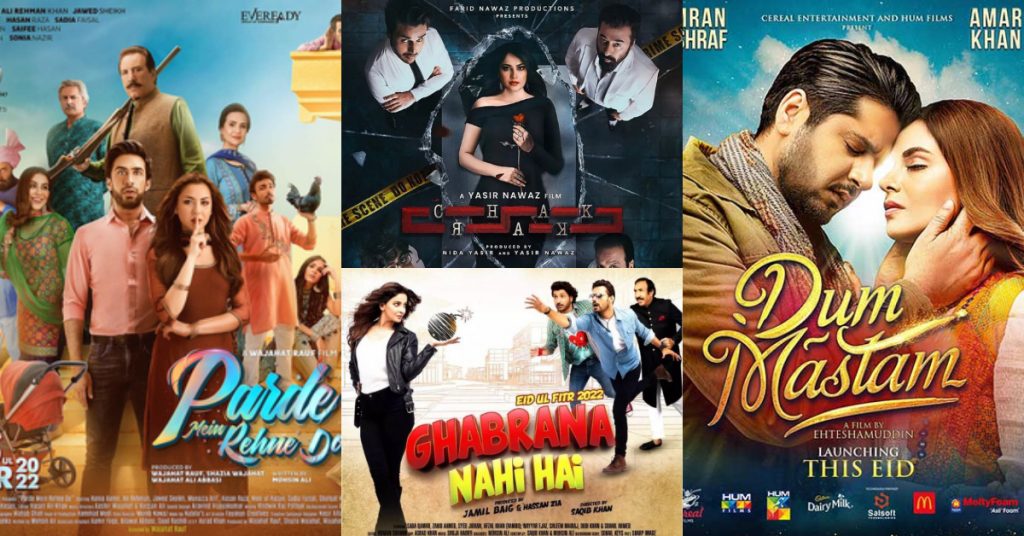 What Is The Issue?
It would be safe to say that this time around, the producers did everything in their power to ensure that these films do exceptionally well at the box office. Each one of the teams used every single platform to convince the public that these films were a must-watch. However, only after 3 days, on the 4th day these releases were taken down by many cinema houses and as a result of that lesser screens were allocated to the screening of these films. This was done in order to allot more screens to Marvel's much-awaited film "Doctor Strange in the Multiverse of Madness". This enraged the producers and the actors who had worked hard for years to make these films. They demanded that the authorities should take action against this decision and delay the release of Doctor Strange.
While these producers were more than happy to compete with each other and were not willing to change the dates of their films' releases, this 'foreign film' was seen as an immediate threat. The protest started the second the news reached them. Most of them had the same demand; they wanted the Dr. Strange release delayed so that local content could get more screen time. They were of the opinion that it was unfair of the cinema owners to replace local content with a foreign film. Here is what they had to say:
Releasing Doctor Strange could have waited for a few days. The last thing we need when the industry is finally opening up after two years is some foreign film hijacking our screens and relegating us in a corner. Home grown cinema has more right any day. @CMShehbaz @Marriyum_A pic.twitter.com/xtzO1o5QLg

— Adnan Siddiqui (@adnanactor) May 9, 2022
In these difficult times post covid , I stand with all the Pakistani films makers who despite all the difficulties had the courage to come up with their movies and request the cinema owners not to prefer foreign content over local. #supportpakistancinema

— Farhan Saeed (@farhan_saeed) May 9, 2022
How Strange ,Dr Strange!
my thoughts on what has happened to not just #Dummastam but the 5 films from Pakistan released this Eid.
Pakistan wants its audience more then ever before.Industry needs to act "1 Unit"#putpakistanfirst #pakistanifilms @adnanactor @IamImranAshraf pic.twitter.com/jhcR6nse2w

— Amar khan (@iamamarkhan) May 9, 2022
Marr marr ke kuch local films release hui wo bhi Doctor Strange ki nazar ho gayeen…

Aisa konsa mirgi ka dorra par raha tha ? 2 weeks baad ki appointment le letey doctor Sahab ki 🤷🏼‍♂️#PakistaniCinema #DoctorStrange

— Arslan Naseer – CBA (@ArslanNaseerCBA) May 8, 2022
Putting up a foreign film when there are 5 good pak films going housefull, WHY?!Pak cinema revives after decades, gets damaged by a pandemic & then just as its about to restart a foreign film is released WHY?! Lets find a good reason why it couldn't be delayed by a few days WHY?!

— Hareem Farooq (@FarooqHareem) May 9, 2022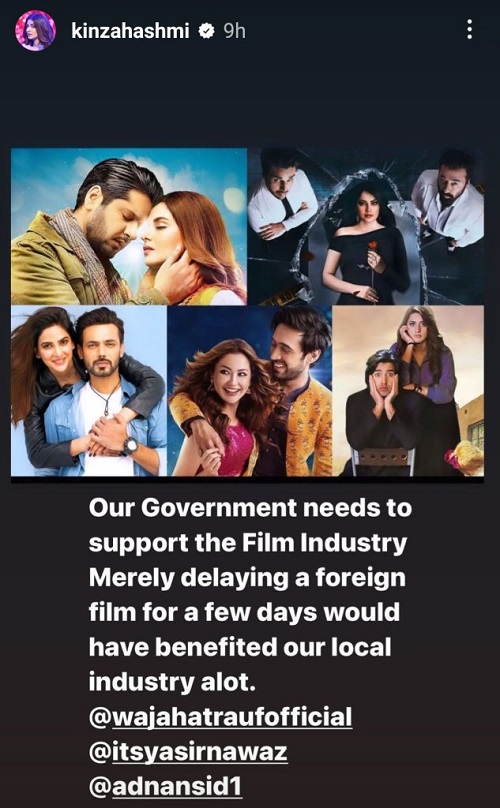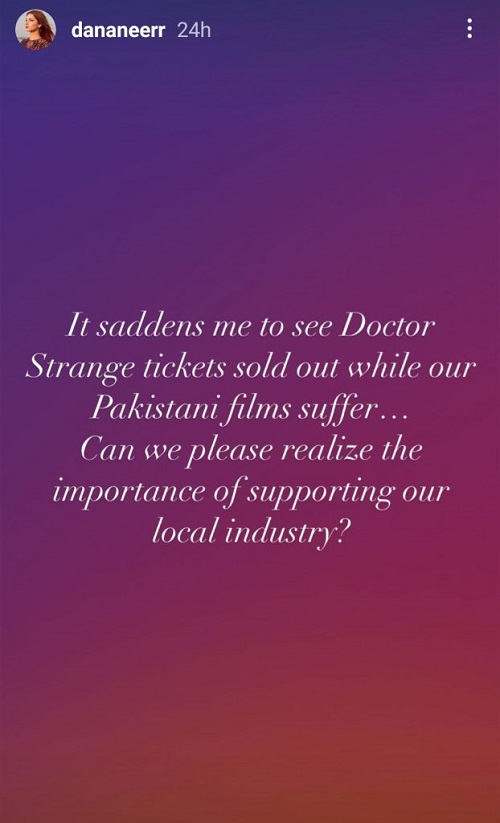 Revival of Pakistani Cinema
Supporting Local Cinema – The Ideal
Ever since big production houses have stepped into filmmaking, the idea of 'supporting Pakistani cinema' has been promoted by the stakeholders. Even a critical review gets major criticism from the producers because how dare someone criticizes local films. It is almost as if the public in general and the critics, in particular, owe these filmmakers praise and appreciation solely because they invested time and money into making these films. Therefore the idea is that since these producers are adding to the 'revival' of Pakistani cinema, every patriotic Pakistani should be watching these films and also liking them! The 'ideal' therefore is just as crazy as it sounds! The producers have more expectations from their viewers than they expect the public to have from them! Therefore, somehow, watching and promoting Pakistani films is considered another way of being patriotic.
While it is true that watching local films will add to the revenue and contribute to the revival of cinema, it is unfair and even silly of the producers to expect people to spend their hard-earned money on films that are rarely as entertaining as some of the foreign films which these producers consider a threat. This reminds me of the time when Turkish dramas started airing on local channels and the local industry felt threatened. At the end of the day, the public does and will 'support' quality content whether it is local or foreign and they should be given the choice to do so!
Verdict of the Public
Since the stakeholders were publicly supporting delaying Dr. Strange's release, there were plenty of people who decided to share their two cents on the issue. It can easily be stated that the majority of the people were waiting for Dr.Strange's release. They also felt that the Pakistani filmmakers should understand the fact that people will watch Pakistani films if they provide the kind of entertainment which draws people to the cinema houses.
Producers fixate on Eid releases & shoot themselves in the foot. Why are 4 (not even counting that last one) films released on the SAME day?! Only 1, max 2, can succeed. Can anything really be a HIT? Producers need to get plan better. Also yes, stronger content. #PakistaniFilms https://t.co/F7jQAVMDf9

— SophiaQ (@SophiaAQ) May 9, 2022
The same 50 year old Pakistani actors keep playing love interests in the worst written and directed movies and think foreign films are the issues.

— karachi memon (@reembeem97) May 9, 2022
Yep. Never seen people queuing up to buy tickets for Pak movies. Sad but the audience is not to be blamed,it's the makers & actors blatantly & poorly ripping off BW & the fact that Pak has no actors or actresses with movie star glamour to get ppl to watch even if the movie is bad

— Hina Khan (@cesthinakhan) May 9, 2022
Delay it for a month and these movies still won't do any business and that's mainly because of the content.

Nobody wants to pay Rs.900 for a HumTV serial pro max 🤷🏽‍♂️ https://t.co/k3Uhr0sjXY

— umair. (@UmairNajeebKhan) May 9, 2022
When you see media industry crying about Pakistani cinema's being hijacked by Foreign films. Man, it's so hard to even look at your posters. The world is entertaining into 5th dimensions and you still want to screen "Bajre di whatever" over Dr. Strange? 😭 Cinema Revival? Ffs 🤢

— Fatima Khalid (@NutsAtNust) May 9, 2022
Genuinely asking all the people who like watching Pakistani films. Most Pakistani films I've seen are mediocre and cringe af. But what are some of the movies you've seen (released in recent years) that are well-made and engaging?

— Nightmare Eyes (@la_vie_en_toast) May 10, 2022
Never forget that the current discourse on Pakistani cinema isn't about giving visibility to our films but about a group of people crying about not making enough money

— zeerak (@kinkkrule) May 10, 2022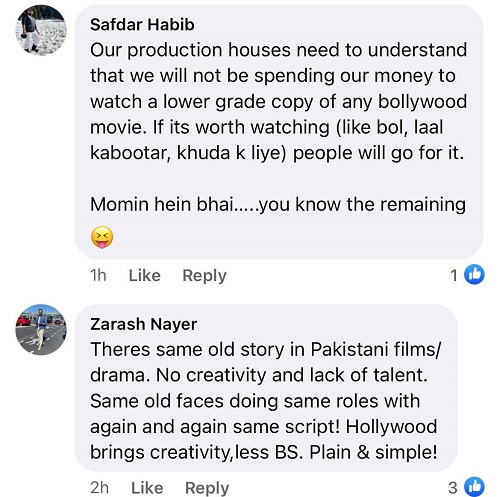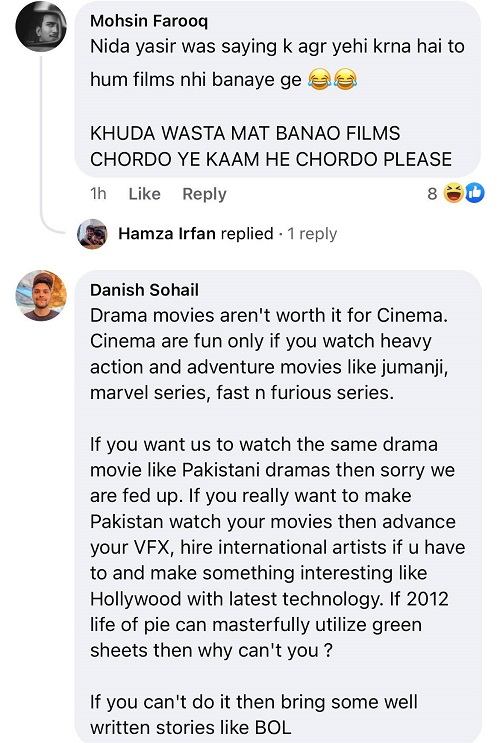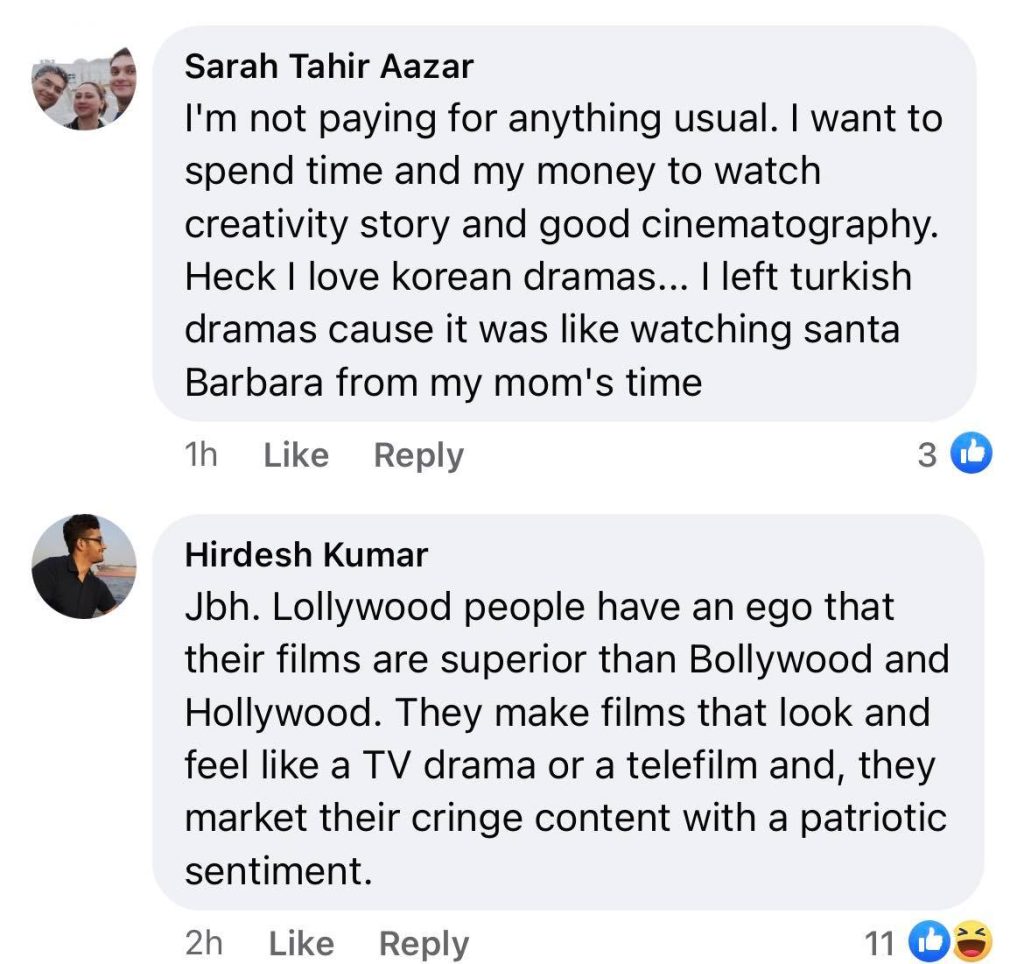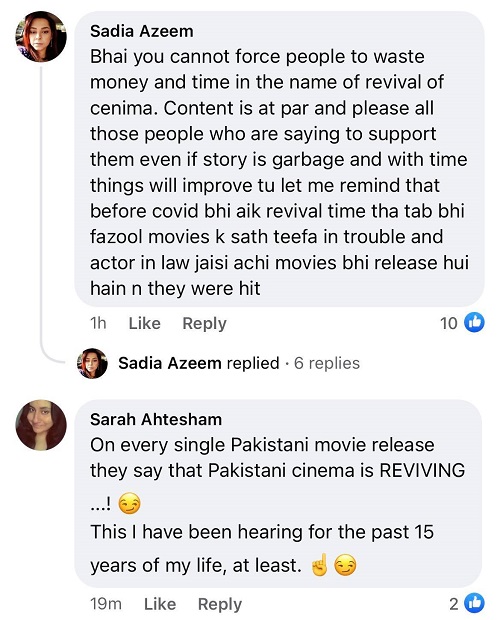 It is pretty clear from the public reaction that the viewers want the option to choose from a variety of films. The majority of the cinema-goers are also not too keen on watching all of the Pakistani films released this year. The reasons for this are obvious as well – the most common being the lack of quality content and lack of interest in watching the same actors perform on the big screen who the viewers watch on the small screen on daily basis! The public is also not willing to take up the challenge of contributing to the revival of the Pakistani films since they would much rather watch a foreign film that offers better content.
Final Remarks 
So, is Dr. Strange's early release a threat to Pakistani film revival? The answer is clearly in negative but a delay of in the release could have been a bigger threat to cinema businesses in the country since many Marvel fans had already bought the tickets for the film. However, the substandard films being produced by the makers in Pakistan are definitely a more real threat. Cinema-goers who would much rather watch Pakistani films will do so irrespective of the foreign films that are released. If the cinemas were earning enough revenue from Pakistani films alone, they would have given them more screens as well, that is simple logic! You cannot force businesses to sacrifice their own revenues in order to contribute to the revival of the Pakistani film industry! The producers also should not expect the public to oblige. At the end of the day, the people decide what they want to watch in cinemas and they have clearly given their verdict!
Feel free to share your thoughts.