Year 2016 was full of surprises because the Pakistani Drama buffs were in for a treat as a few drama makers decided to break free from the monotony of rating-chipping tactics and decided to give viewers some beautifully unforgettable dramas that had nothing to do with clichés. Where in the previous years, viewers were rolling their eyeballs hard over the same stories wrapped in a new packaging repeatedly, which more or less revolved around damsels in distress or marital problems, year 2016 came as a breath of fresh air because the viewers all of a sudden got a variety of the subjects that our drama-makers decided to explore. Some dramas were educational and some were just plain love stories done extremely well that they blew the viewers away.
Pakistani dramas have always held a special place in viewers hearts all around the globe because they have been a source of family entertainment. Sadly, for quite a few years our industry saw a dip in the quality of the dramas that were being produced and aired because it looked like every other drama-maker was making dramas for the commercial reasons and didn't really care about the family entertainment for which our viewers tuned to dramas in the first place. Year 2016 brought a drastic change with it because all the blockbuster dramas sealed the deal that the viewers were done with the done-to-death stories. By making unique and different dramas popular, Pakistani drama audience showed that in they were done with dukhyari dukhtar dairies, they were done with the stories filled with clichés and most importantly they were done with the dramas which only showcased extra marital affairs, dysfunctional marriages and family politics. This is the reason why some of the over-hyped and star-studded plays didn't really get a positive feedback from the viewers whereas in their comparison, those dramas which had unconventional themes and narratives did really well.
It is about time that the drama-makers come out of their fixation with such commercial sort of dramas that they make only with the intention of grabbing the ratings because the Pakistani drama viewers are intelligent and they proved it by welcoming the changes that some of the drama-makers made last year. 2016 surely was a great year for the drama buffs as it restored the faith people had in Pakistani dramas because a few drama-makers showed that they still cared and still took pride in their work. 2016 can safely be labeled as the year that changed the trend drastically and broke the monotony which is why now when we have transitioned into 2017, we are seeing some different dramas already. Let's revisit all those beautiful dramas that we fell in love with last year and let's discuss those dramas that all the drama-makers should learn lessons from:
Besharam
Besharam was probably the first drama after so many years which showed a perfect and healthy marital relationship that the two strong individuals shared. Both Mishi and Haider came from completely different backgrounds, where Mishi was a model and Haider was a politician – both headstrong and independent people who got married on a whim made the viewers fell in love with their love story. The writer of Besharam Sarwat Nazeer seemed to be on a challenge where she wanted to show how normal marriages work, where both a husband and a wife come together to solve their issues by communicating with each other. Mishi and Haider did everything that normal couples do, where they would talk their problems out, they would share a cup of coffee, surprise each other, give space to each other, understand and respect each other as well.
Since viewers were so used to clichés, when everything between Mishi and Haider seemed to be sailing smoothly, everyone expected a U-turn or a very drastic accident because the viewers couldn't really grasp the fact that things could be this 'normal', 'conventional' and 'amazing' in a Pakistani drama of this day and age. Saba Qamar and Zahid Ahmed's phenomenal chemistry made Mishi and Haider's couple even more special.
Besharam came with a lot of beautiful lessons which never seemed preachy or boring but always had a meaning that actually stirred the emotions in the right direction. It was beautiful seeing such a head strong woman walking an extra mile to make her marriage work by pleasing her husband and respecting her in-laws. Similarly, it was quite refreshing to see a husband resolving his wife's family issues too. Besharam surely is one such drama that our drama-makers should pay heed to and take notes from, especially because it showed how normal marriages work in most of the circumstances and how these sort of stories can resonate well with viewers too. Besharam's popularity actually sealed the deal that the viewers know how to welcome stories that have nothing to do with dysfunctional marriages and they can actually watch and enjoy simple love/marriage stories with a smile on their face as well.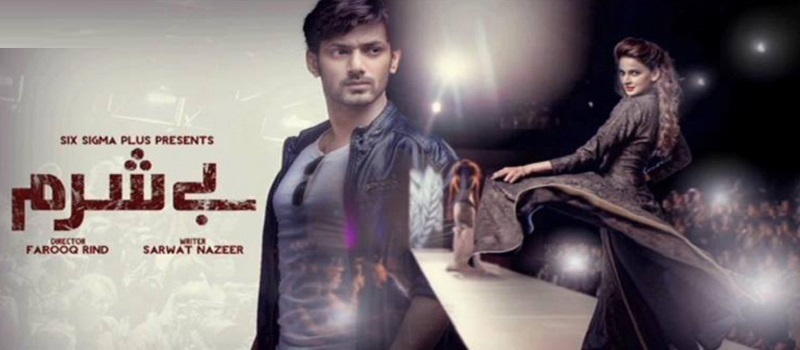 Dillagi
Dillagi was a love story which did not only have an unconventional leading lady but it also had a hero who was like no other. Unlike many other love stories, this one was not about the zalim samaj or gherulu zindagi ke masail but it showed how a woman who wants to take revenge will do anything to make the man who bruised her ego suffer. Dillagi was a trendsetter which showed that love stories don't always have to be typical. Anmol's character, her reasons for getting married to Mohid, ways in which she tried to make him miserable, the progression of this track from hatred to love and most importantly the message in the end that she was still just as adventures and bold as she was before are few reasons why Dillagi was anything but run-of-the-mill.
Pakistani drama viewers have seen innumerable heroes who fell in love with a seedhi sadhi larki (because she is the ideal candidate for the job!) and fought hard for getting married to her but Mohid is probably the only hero in the history of Pakistani dramas who fell in love with a girl because she was anything but seedhi sadhi. Most importantly, he loved this woman right till the end even with all her flaws. The iconic dialogue "Mohabbat andhi nahi faragh dil hoti hai, aaib dekhti hai magar nazar andaz kar deti hai!" summed up why Mohid was so willing to not only ignore but even accept everything wrong which Anmol ever did. This wasn't the only cliché which Dillagi questioned and gave a brand new connotation of. Apart from this, the age-old saying "everything is fair in love and war" was also questioned by the writer in such a way that anyone who has watched Dillagi will always remember that particular conversation between Mohid and Anmol.
Drama serial Dillagi also had some extremely poignant, deep and meaningful dialogues to its credit which stayed with the viewers long after they were done watching the play. Mehwish Hayat and Humayun Saeed's on screen chemistry and captivating performances made their characters and this love story magical, novel and unforgettable.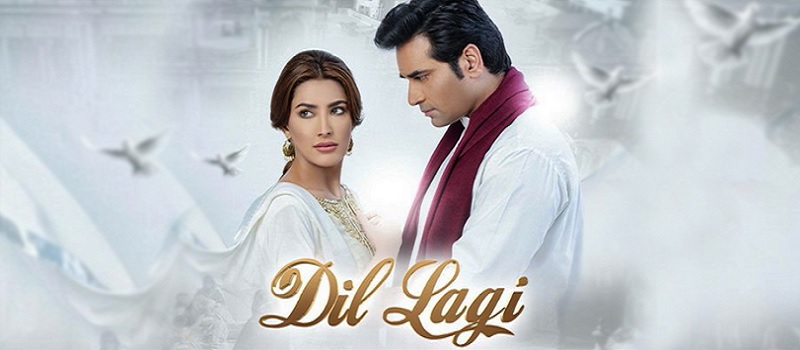 Mein Sitara
Mein Sitara showed the real face of the world of glitz and glam. It highlighted the pain and suffering in the life of a film star by showing how misleading public images can be. It showed what a big price some people have to pay for continuing to survive in the world without giving up. Mein Sitara was extraordinary in more ways than one. There are hardly any dramas which have delved so deep into the life of their leading characters the way Mein Sitara did and it did so without getting stagnant or repetitive. The story started when Sitara was a 10 year old girl and it ended when Sitara's daughter grew up to be a director and it was engrossing right till the end.
The most notable aspect of this drama was that every phase of Sitara's life was elaborated in a convincing and engaging manner. Her personality traits, her strengths and weaknesses and most importantly her unwillingness to give up turned out to be one of the most endearing aspects of this drama. Sitara was a leading lady like no other; she had been used, misunderstood and even abandoned but every time she came out even more strong, ready to take up her next challenge.
The best part of this drama was that no matter how slow the pace of the story got it always managed to transport the viewers to another world; Sitara's world! Mein Sitara had some remarkable performances to its credit. It was a complete package and a trendsetter. All those writers out there who are scared of experimenting and look for shortcuts should take inspiration from Mein Sitara. It can also be a source of motivation for all those directors and producers who want to stick to the same old formulas because they are afraid to experiment.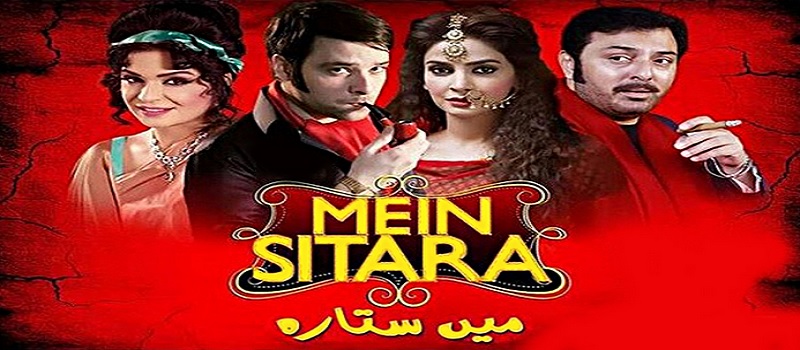 Preet Na Kariyo Koi
Preet Na Kariyo Koi was one such drama that had a plethora of emotions, there was love, there was revenge, there was betrayal, jealousy, possessiveness, helplessness, devotion, dedication, deceit, denial, fearlessness and regret. Preet Na Kariyo Koi was one such drama that dealt with all these emotions in such a convincing manner and the writer Amna Mufti made sure to convey all of that through the characters brilliantly. Preet Na Kariyo Koi was a story about Goshi, a grey character which you could hate but feel for at the same time because her psychology was elaborated clearly and realistically. Understanding a grey character like Goshi was no easy feat but the writer made sure to show her entire journey in such a manner where everything that she did ended up having a justification by the end of the episode which helped the viewers a great deal. Even though Goshi was the central figure of the drama but the rest of the story was supported by such beautiful characters too which filled your heart with warmth and made you connect to them too.
Preet Na Kariyo Koi showed a fearless young girl who could go to any extreme for the sake of the man she loved, where she could hurt her father and her mother-like aunt too but later she realized the importance of her family despite living in the denial for years and years and despite failing at almost everything at a certain point in her life. It was a complete journey that Goshi lived through and a transition that she showed which was tackled with so much of maturity by the director. The writer took a risk by showing a girl like Goshi because chances were that her character wouldn't sit well with the viewers but the way viewers reacted to it showed that they were ready to see unconventional leading ladies on screen too. This was Hira Mani's first project as the protagonist and she showcased her talent as an actress brilliantly.
This drama dealt with the aspect of regional politics, power and authority that comes with it yet how they can end up becoming shackles for someone. This drama had so much going for it where the crux of the story was all about Goshi's struggles, but the overall treatment was so refreshing as they brought the essence of interiors of Lahore to life. Drama makers surely can learn from Preet Na Kariyo Koi how and where to stop, like if they want to show things that can be a bit too heavy and unconventional for the viewers, there's always a way for it. Preet Na Kariyo Koi surely was an intelligent piece of writing directed intelligently as well that is why people stayed glued to their screens and actually looked forward to it.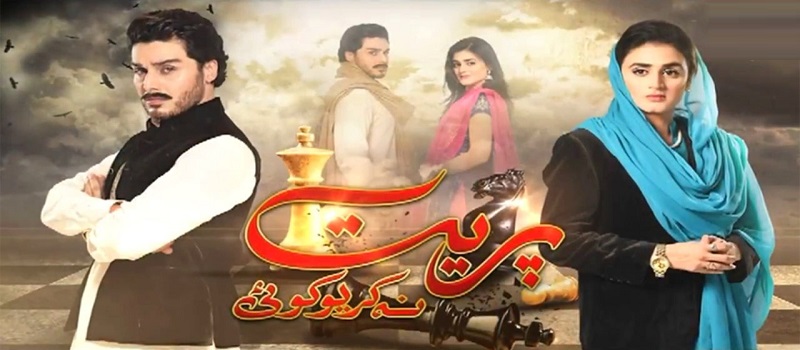 Sang e Marmar
This show blew all the viewers away and it is still fresh in everyone's memory. When Sang e Marmar began, no one actually knew that they were in for a rollercoaster ride of emotions and if there's one word that actually describes Sang e Marmar the best, it is unpredictable. Sang e Marmar's story was set in the small town of KPK, highlighting Pukhtoon culture and its weaknesses in such a convincing manner that those who belonged to the region ended up testifying in the favor of everything that was being shown without getting offended. The reason behind the realism in the story of this drama was the fact that the writer Mustafa Afridi himself hailed from KPK and that is why, he knew what he was showcasing in this story.
Sang e Marmar was all about revenge, ego, misunderstandings and then redemption. While watching Sang e Marmar, the viewers felt that they watched this entire journey and grew with the characters to this extent that they started understanding them and their perspective effortlessly. The best part about this drama was that the villain Torah Khan was never considered to be the villain until he started crossing the line because the writer presented him in such a way that his story actually stirred sympathy for him as he was deeply hurt by another villain Torah Khan. It was probably after a long long time that the drama covering tribal animosity and family politics did so well with the viewers because it was a presented with such uniqueness.
Sang e Marmar has to be the first such drama in Pakistani history that spoke against the concept of Riba and showcased its cons in such a manner that it did compel the viewers to think about this subject. It showcased how Riba literally ruined generations of one family and how those involved in it ended up losing everything, their family, their pride, their respect, everything. Another beautiful aspect of Sang e Marmar was that despite living in such an environment where women hardly had any rights, all the female characters in this drama were headstrong and believed in making their own decisions, be it Shameem, be it Bano, Shireen, Pari, Durkhane, Gulalai or even Palwasha, all of them had something or the other going for them without having much authority or control over their lives.
Sang e Marmar surely was a breath of fresh air even though its story was quite heavy and the situations were quite heart-wrenching. This is one such drama that definitely can teach drama-makers a lot of things especially a thing or two about the fact that how without sensationalizing any subject, they can just stick to the point and convey the story in such a convincing manner. Sang e Marmar's cast, direction and writing turned it into a blockbuster and not to be missed, the situational comedy that kept things light hearted and the amazing, deep and meaningful dialogues that acted as a cherry on top.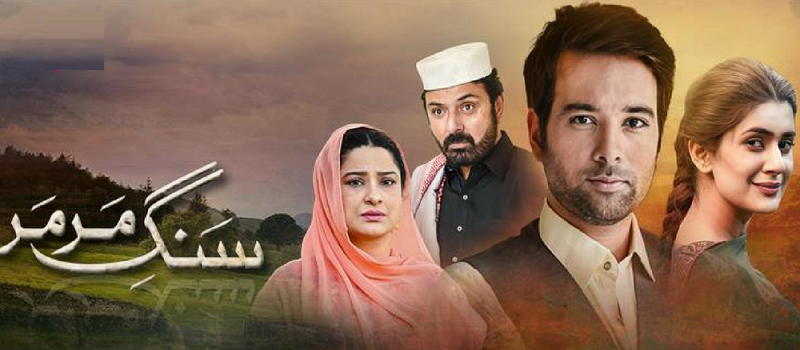 Tum Yaad Aye
Tum Yaad Aye was a classic family drama which reminded many of the viewers of the golden era of PTV dramas when relationships in general were mostly explored by the writers and a love story was usually a side track. It was the story of a family which went through good times and bad ones and later on it showed how these changes effected their lives and personalities. Zaini's character was another reason why drama makers should learn lesson from this drama because most of the writers are bent on showing perfect heroines who can do no wrong. Zaini made some terrible decisions in her life but in the end she proved that if you have a solid upbringing then you eventually achieve your goals and learn from your mistakes. The focus on a girl's career and education was another refreshing aspect of this drama especially because it was done in a brilliant manner.
The highlight of this drama was its unconventional yet appealing characters which were beautifully etched-out. Another reason why this drama was different from the rest was that the writer covered all aspects of the story thoroughly without banking on shortcuts. The overall treatment given to the play was also impressive, it did not have any over-dramatic twists and turns but had plenty of quality content to keep the viewers hooked to their television screens.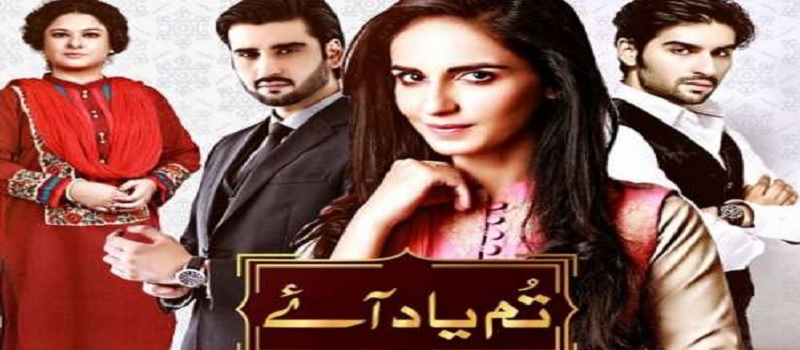 Udaari
Udaari was an exceptional play which had some groundbreaking developments to its credit. This was not the first time that a Pakistani writer had written a story revolving around child abuse and rape but it was definitely the first time that a rapist was taken to court and the victim herself testified against him even though she did not have the support of her mother. This drama showed that rapists deserved to be punished for their crime and that raping someone was not a 'mistake' but a criminal offense, an idea which is very basic but is completely missing from those dramas which deal with the issue.
Udaari was also extraordinary because it showed that a victim with her own will and inner strength can turn herself into a survivor. The idea that it wasn't the victim who needed to feel ashamed because of what happened to her was also an important aspect of this drama. Everything changed the moment Zebu started believing that she was a survivor and not a victim, Imtiaz's confidence was completely shaken when he saw the self-belief with which Zebu confronted him and it also turned the legal case around.
This wasn't the only powerful message which Udaari put forward, it also showed how people who had resources can help people who are not that fortunate, achieve their goals. None of these women would have achieved so much if they did not have the moral and practical support of their educated and well-off friends. Sheedan's character was also very inspirational, for a change the viewers saw a woman who did not need a man to look out for her and who stood by all the women associated with her whether it was her daughter, her neighbor or her neighbor's daughter.
Udaari was truly inspiring, it was filled with positive messages, it was thoroughly entertaining and most importantly it has quite a few phenomenal performances which gave a new identity to some very famous actors. Ahsan Khan and Bushra Ansari in particular did exceptionally well in their respective roles.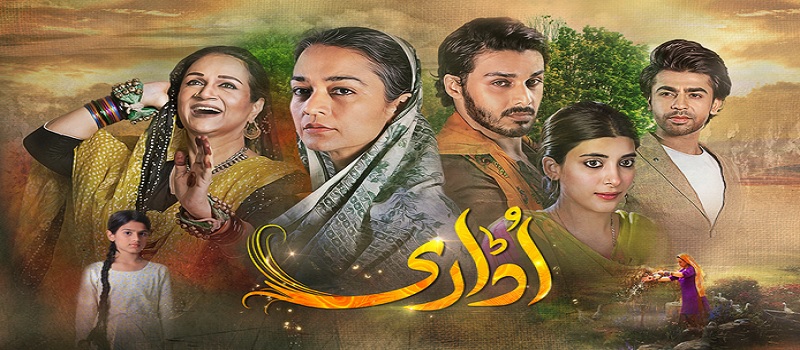 So, these are the dramas that we believe set the bar high and came as breath of fresh air because of their unconventional narratives and characters. These dramas had so much newness to offer that the viewers loved the change and felt that the makers of these dramas restored their faith in Pakistani drama industry. Please share your thoughts about these dramas and feel free to speak about more such dramas that according to you can give a lesson or two to our drama-makers?
Fatima Awan & Zahra Mirza.