A week after being kidnapped from Karachi's upscale neighborhood at gunpoint, 20-year-old female student Dua Mangi has safely reached her home, according to her family. Moreover, the sources also claim that Mangi returned home on Friday night but the family is yet to comment on the matter.
Her maternal uncle Wasim Mangi confirmed her niece returned home Friday night, adding she is fine. Dua Mangi and her friend, Haris, were strolling along the road in DHA's Bukhari Commercial area when unidentified armed men in a car intercepted them and took away the girl after shooting and injuring her friend.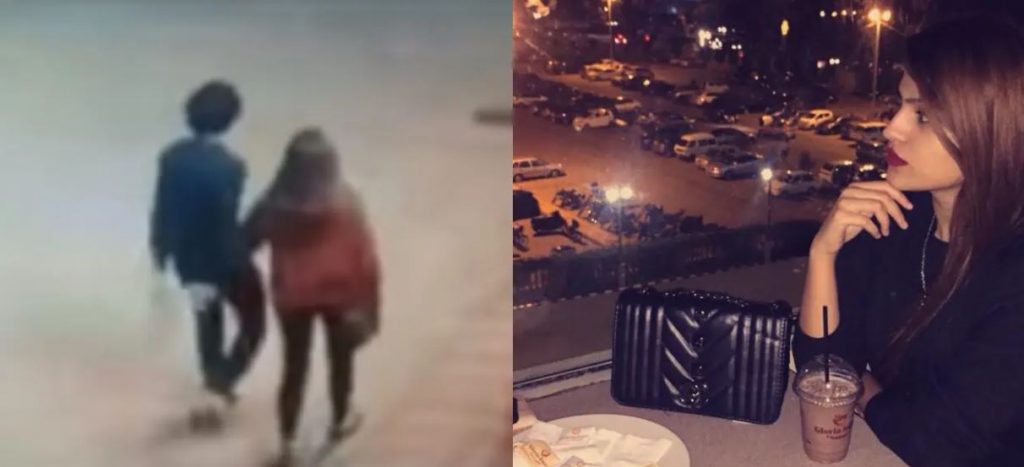 Her kidnapping triggered a public uproar on social media with protests held to press for her early and safe release. Dua was abducted on the night of November 30. Her friend, Haris Fatah, who was with her at the time of the abduction, was shot for putting up resistance.
The police authorities denied that the law student Dua Mangi was kidnapped for ransom.
Her safe return caused a stir on social media and the masses began to pray and wish Mangi on her coming back. Here's how Twitter responded.
Jibran Nasir showed empathy towards Mangi and her family
#DuaMangi has returned home safely Alhumdulillah. The kidnappers are still at large. Two kidnappings DHA in 6 months both times kidnappers weren't caught. The hunt for them must continue otherwise Godforbid one of our family members could be the next victims

— M. Jibran Nasir (@MJibranNasir) December 7, 2019
Others stated that the family should be left alone for some time to recover from the incident 
Dua Mangi came back home on Friday night, and her family still has to make a statement. Now It's important if we respect their privacy.#DuaMangi

— FAHED (@fahedpervez) December 7, 2019
This user believes that the entire episode was an act to gain popularity amongst the masses 
This looks like a drama to get popular or it has been planned by his lover or Someone close to him #DuaMangi

— khalidkhan (@khalidjavedkh) December 7, 2019
One user raised the concern about her injured friend Haris
#DuaMangi reached home. Its a good news. But what about the killers of her bf/friend No body is concerned about that murder I guess

— ⭐informistan_⭐ 🇵🇰 (@Acchaa_sorry) December 7, 2019
More kidnapping concerns poured in by people
So relieved to hear that #DuaMangi has returned home. Hope she is ok and well. I also hope this doesn't stop the authorities from continuing the search for the culprits. 2 kidnappings in 6 months is more than enough to shake everyone to the core.

— Aaliya Javed (@Aaliyajaved) December 7, 2019
It will certainly take some time to recover from the trauma and there's no denying that
Breaking news!
Dua Mangi has been found, she's safe and with her family right now. A moment of silence for all those "Na-Mard" who cursed her.#DuaMangi

— Aqi Ejaz (@daringaqi) December 7, 2019
How many Dua Mangi, Zainab Ansari and Nimrata Kumari do we have to make suffer in order to attain strict laws from the government? Violence against women in Pakistan is on the rise and its high time our government takes prompt action against it.
Pakistan ranks as the sixth most dangerous country in the world for women, with cases of sexual crimes and domestic violence recording a rapid rise and activists blame society's patriarchal attitudes on the problem.
What do you all think about this? Although on the side note – stay safe.