Pakistani drama and their stories depict the realities of life. This is the reason why the audience appreciate when the characters are close to reality and showcase the true essence of each of the relation the characters are bind in. One of the most important and building blocks of any family in reality as well as Pakistani dramas are parents. This is exactly why the viewers automatically expect the characters of parents to have it in them to guide their children and always support them no matter what.
In some of the Pakistani dramas, the characters of mothers are poorly conceived and do not do justice to the true essence of motherhood. The thing that makes it more frustrating is the fact that those characters are shown to be oblivious to their children's needs and desires unconsciously and it is often shown that such mothers continuously mention how they want nothing but the best for their children. All of this makes it very frustrating because the viewers automatically put the characters of the mothers on a high pedestal and expect them to be nothing but just good mothers.
Here is the list of emotionally absent mothers seen in recent and current Pakistani dramas:
Shahmeer's Mother (Mera Dil Mera Dushman)
Mera Dil Mera Dushman ended last week and throughout this drama serial, Shahmeer's mother was nothing but a nightmare for her son as well as her daughter. At times, her selective motherhood did help her daughter Aiman but when it came to her son Shahmeer, she was an emotionally absent mother who had absolutely nothing to do with what her son wanted and what it was that made him happy.
For Parveen, her son and his marriage was just a business deal that she happily cracked when she forcefully got him married to Zafar's daughter Ayesha because she knew this way her son will inherit all of Zafar's wealth and property. Shahmeer repeatedly told his mother that he loved someone else but she chose not to budge and continued to emotionally blackmail him, till he gave in.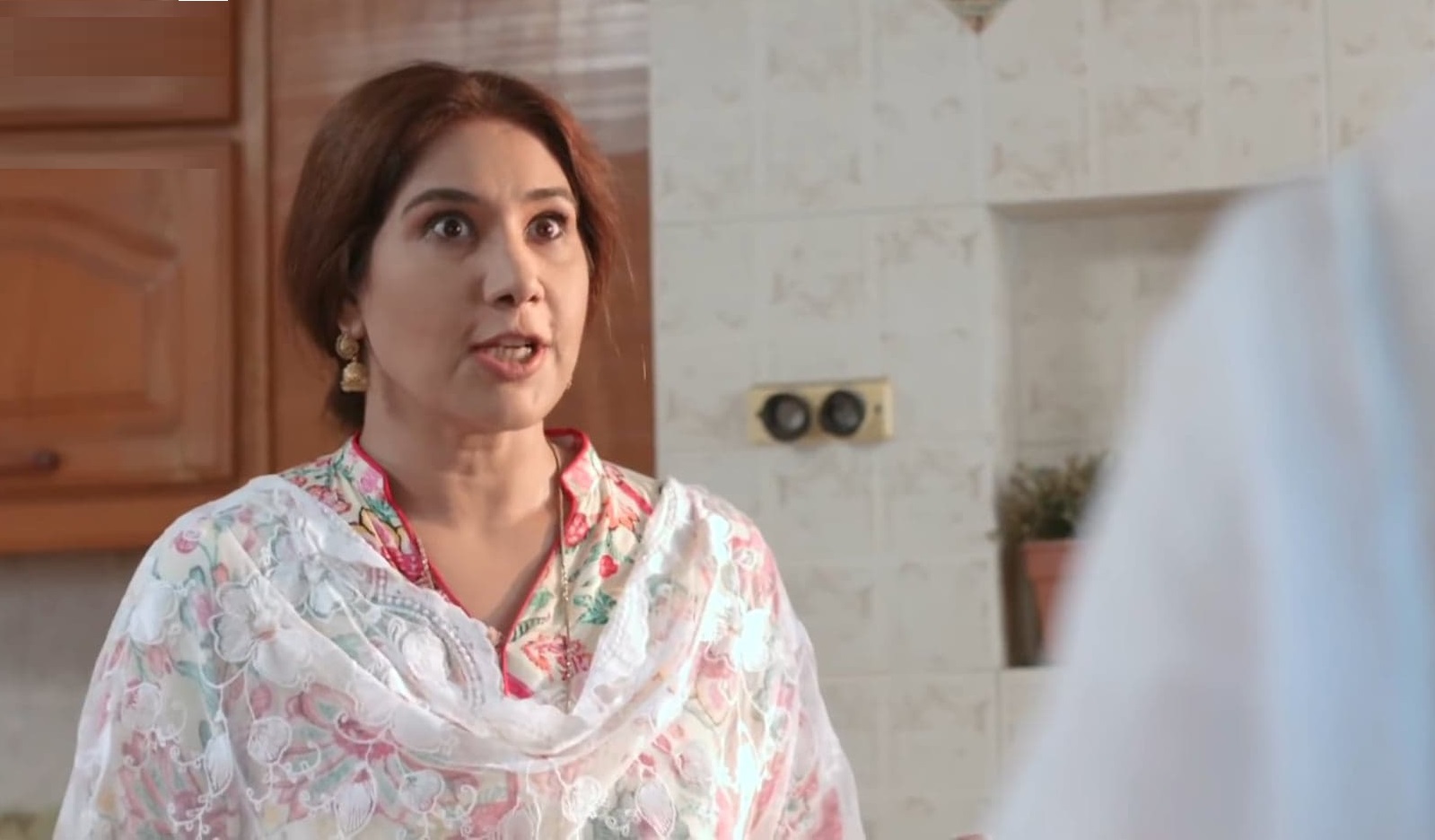 Shahjahan's Mother (Meherposh)
She is another villainous mother who despite knowing what her one and only son wanted, continued to do what she deemed right. Shahjahan has been in love with Meher for years and after her divorce, he did everything he could to convince Mehru that she should get married to him because he will make her happy.
Shahjahan's mother was so emotionally absent that she mistook his brotherly feelings for Ayat and deliberately made it look like she assumed that he was in love with her. Even after Shahjahan clearly told his mother that he wanted to get married to Mehru, she took an advantage of Mehru's called off the wedding and told her mother to get Ayat married, in order to stop people from gossipping further. She has been seen planning and plotting quite a lot but when it comes to her son, she is not at all in touch with reality.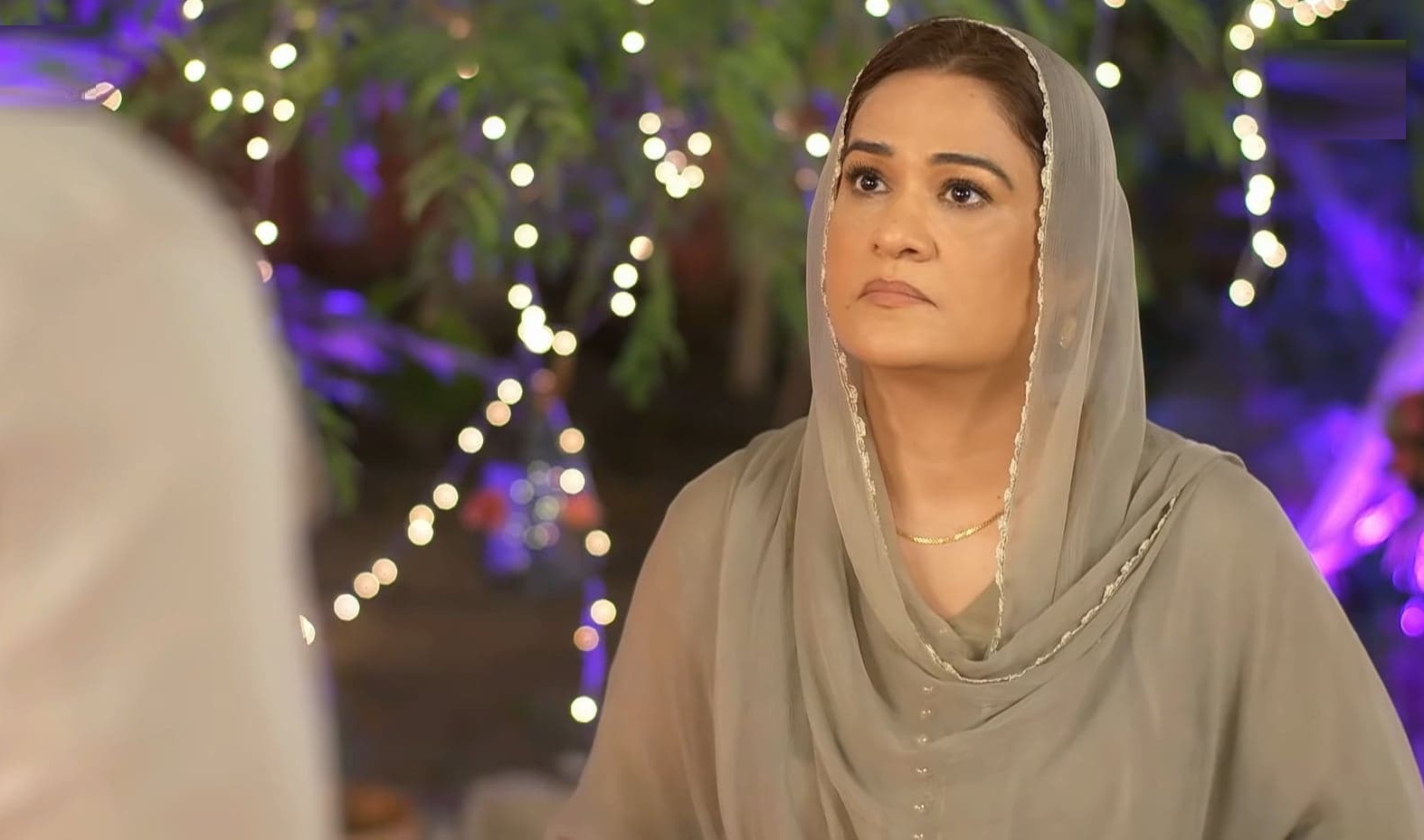 Hoorain's Mother (Saraab)
Hoorain's mother is so self-absorbed and emotionally absent that she doesn't even bother paying heed to the fact that her daughter Hoor might be having certain issues. For Hoor's mother, the easiest option to believe was that she was under some magic spell, therefore all that she could do was take her to some spiritual healers, thinking that was enough.
Apart from that, her mother has never ever tried to understand or even silently observe what are the signs that Hoor shows, or what are the symptoms. So far she is too consumed with the idea of getting her married because she thinks that will solve everything.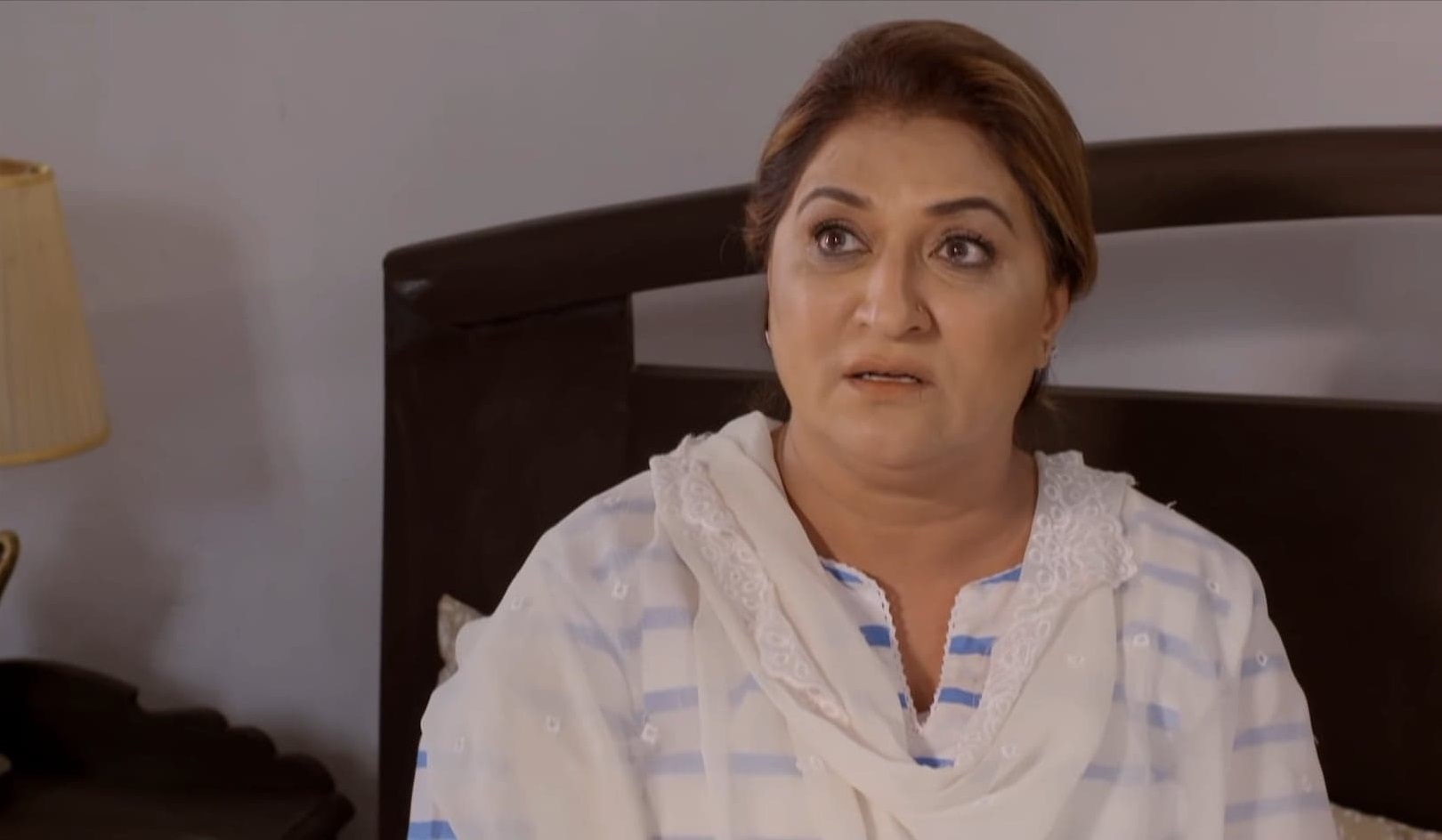 Hadi's Mother (Mohabbat Tujhe Alvida)
In drama serial Mohabbat Tujhe Alvida, Ulfat is shown to be a daydreamer. She wanted to get rich and every time she pushed the agenda in front of her husband, she used her son Hadi and his future to add weightage to her demands. However, apart from worrying about his breakfast, lunch, and dinner, Ulfat has proved that she is an emotionally absent mother. She is so absorbed in her own life and dreams, that she has failed to understand that her only son is getting neglected. Now that Ulfat has hit the jackpot, she is barely there for her son and is living her life to the fullest, without even worrying about the kind of influence it will have on her child.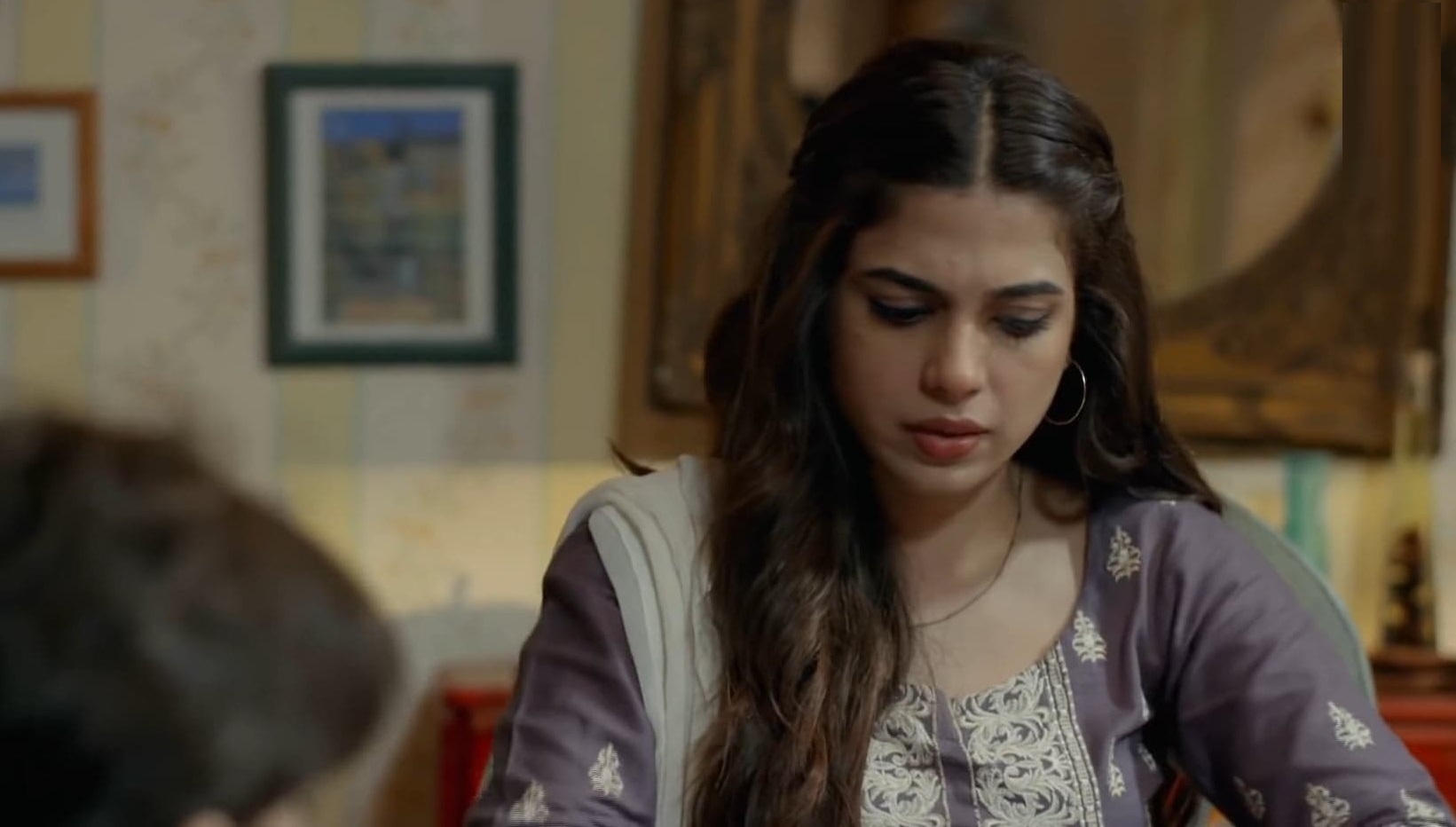 Omar's Mother (Nand)
In drama serial Nand, the writer has beautifully shown the kind of impact a mother has in her impressionable minded children. Gohar has occupied her so much with what is happening in the lives of her brothers, that she has actually forgotten the fact that she has a son to take care of. Gohar also doesn't really understand the fact that a child's upbringing is no easy feat. This is the reason, she is emotionally absent and only chooses to selectively teach him things that she feels will benefit him.
Gohar has lied in front of her son, she has stolen someone else's belongings too, and has told Omar to keep his ears open so that he could report everything that he gets to hear. Slowly and steadily, Omar is developing all the wrong personality traits and because his mother is too busy and negligent, he gets away with it.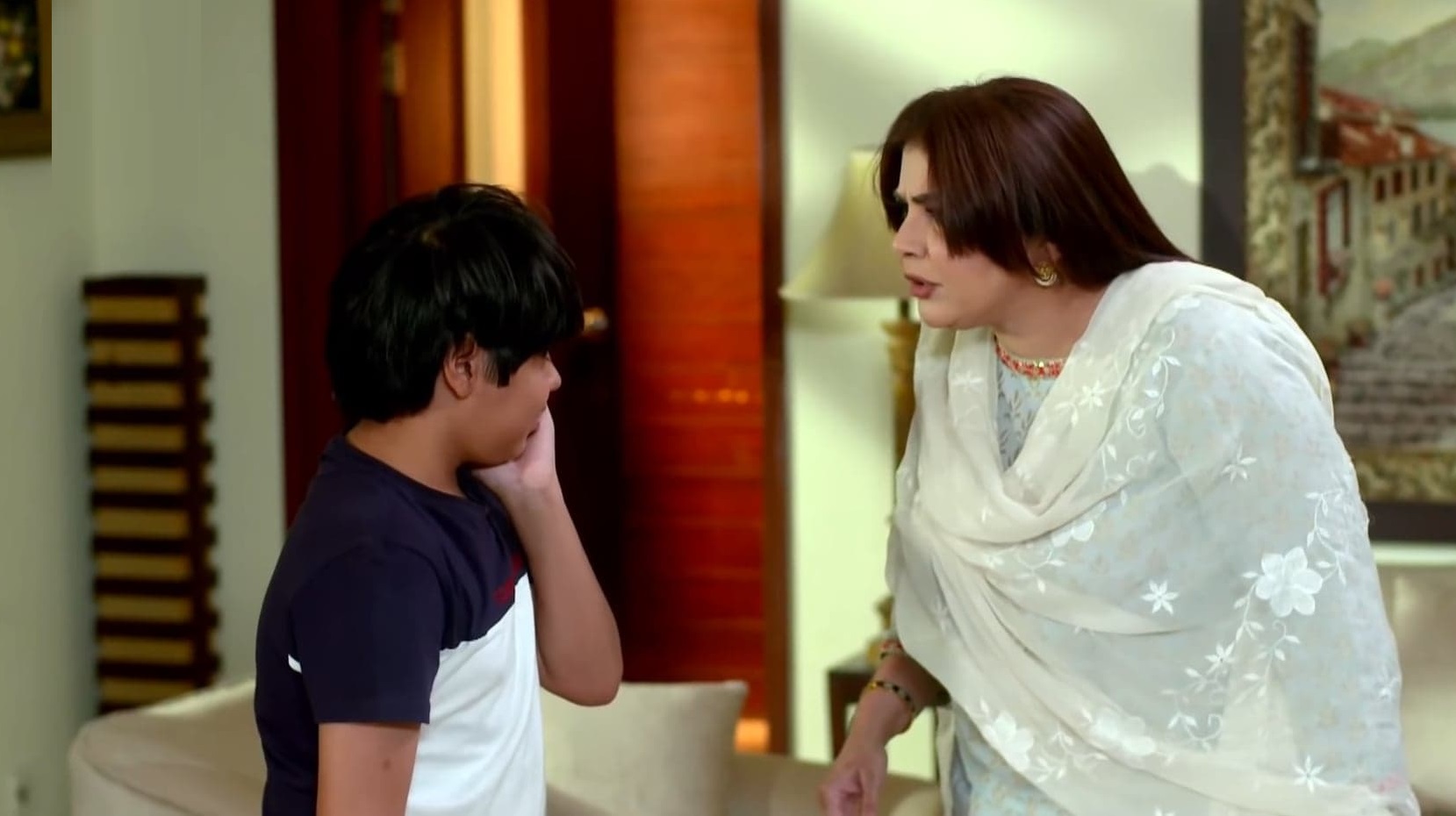 Nisha's Mother (Jalan)
While watching the drama serial Jalan, one fails to understand the kind of parents Nisha and Misha have. As much as they are shown to be a reasonable set of parents, it is unimaginable that they actually failed to understand and decipher the underlying personality issues that their youngest daughter had. It is not like the couple had a lot of kids that Nisha got ignored.
They had two daughters and seeing how casually they treated Nisha and never once saw her being problematic definitely shows that the mother was emotionally absent. Although she feels a lot for Misha now, she can not get away with the fact that her ignorance also enabled Nisha to become what she has now.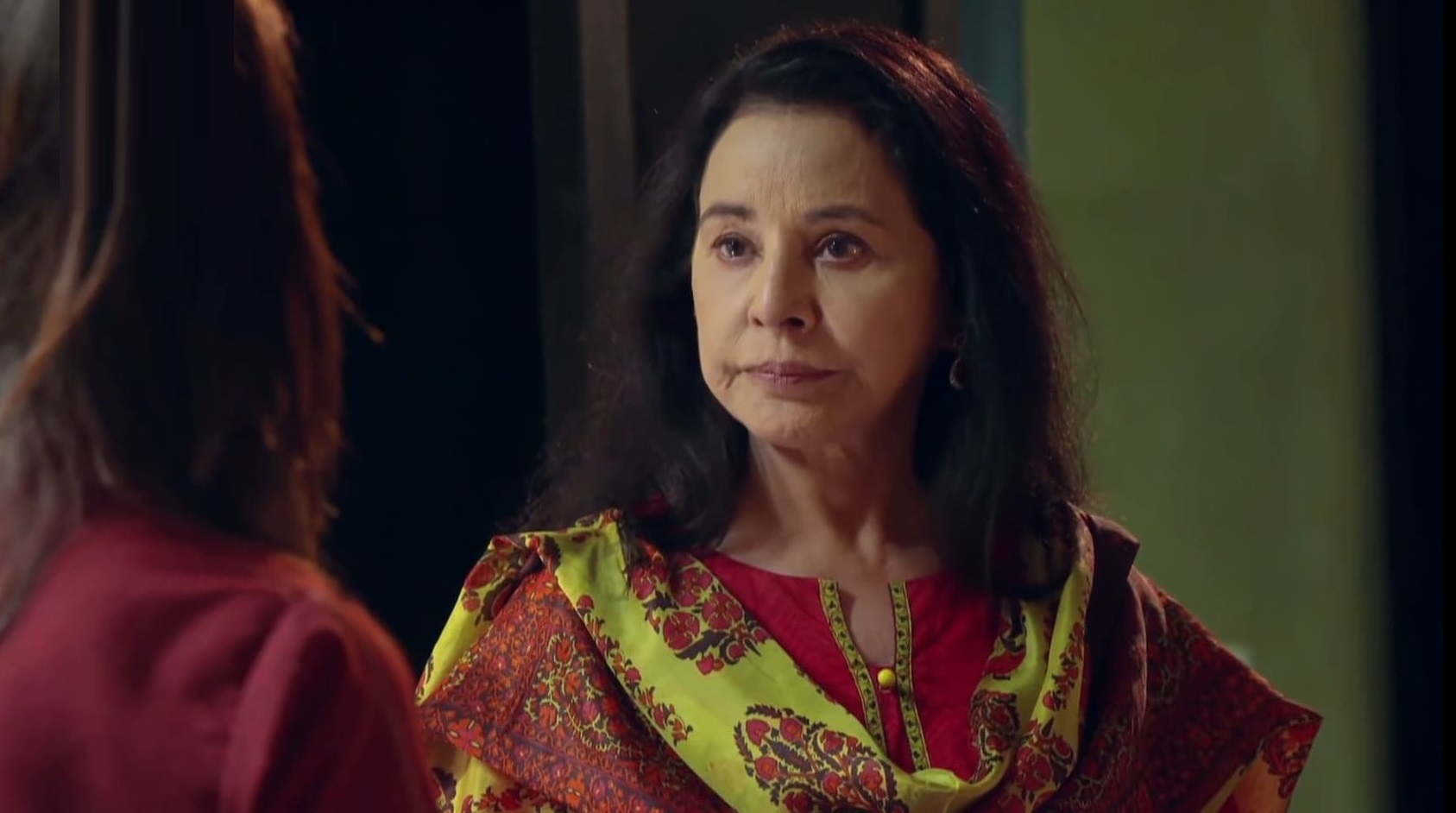 Maheen's Mother (Bandhe Ek Dor Se)
There is nothing more frustrating than seeing a mother being so absorbed in her own happiness and thoughts that she forgets to even ask her only daughter whether she is happy with the lifelong decisions that others took for her or not. Maheen is shown to be a submissive and shy person, therefore her mother had all the more reasons to be in touch with her daughter's emotions because she of all the people should understand that her daughter will never speak up unless asked.
Maheen's mother has never once bothered asking her if she is doing alright after her marriage or simply if she is happy with Omar. Maheen has time and again tried to speak to her mother but because she was so smitten by the fact that her daughter ended up being so lucky that she found a husband like Omar, she didn't even give it a second thought that there was something that Maheen wanted to tell her.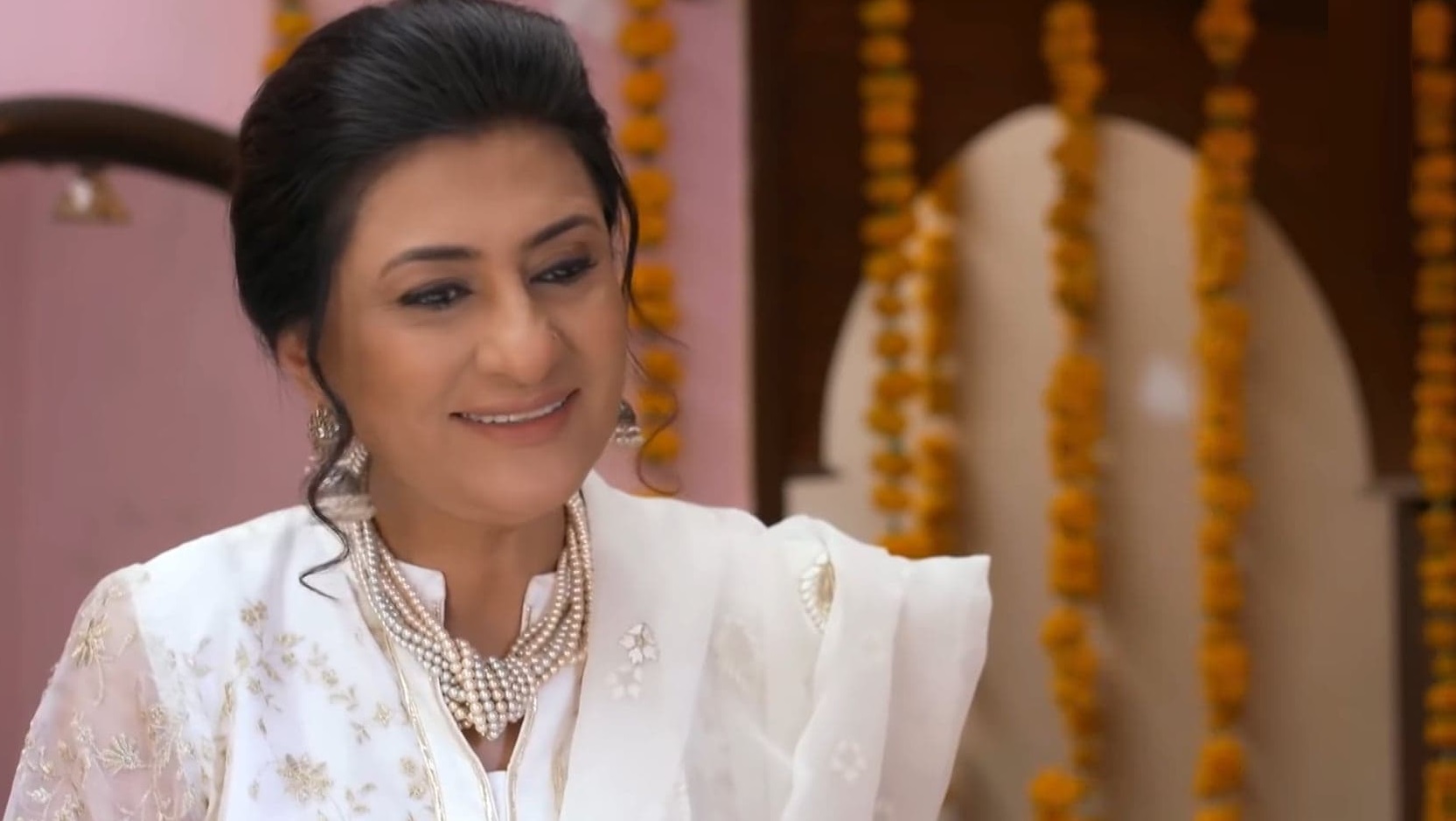 Abeera's Mother (Muqaddar)
Abeera's mother has played with the feelings of her daughter in such a vile manner that if Abeera ever finds out, she won't be able to forgive her mother. Just because Farkhanda wanted Abeera to get married to Saad, whom she couldn't even stand, Farkhanda went to an extreme and tarnished the reputation of Abeera's love-interest, who happened to be a celebrity.
Abeera loved Hassan Shirazi but Farkhanda didn't approve, therefore she published fake articles and spread rumors about him being married before and cheating Abeera, which made them break up. Farkhanda silently saw how Abeera suffered and how shattered she was but she didn't do anything to console her. In fact, she once again pushed the idea of Abeera's marriage to Saad hoping what she wanted will eventually happen.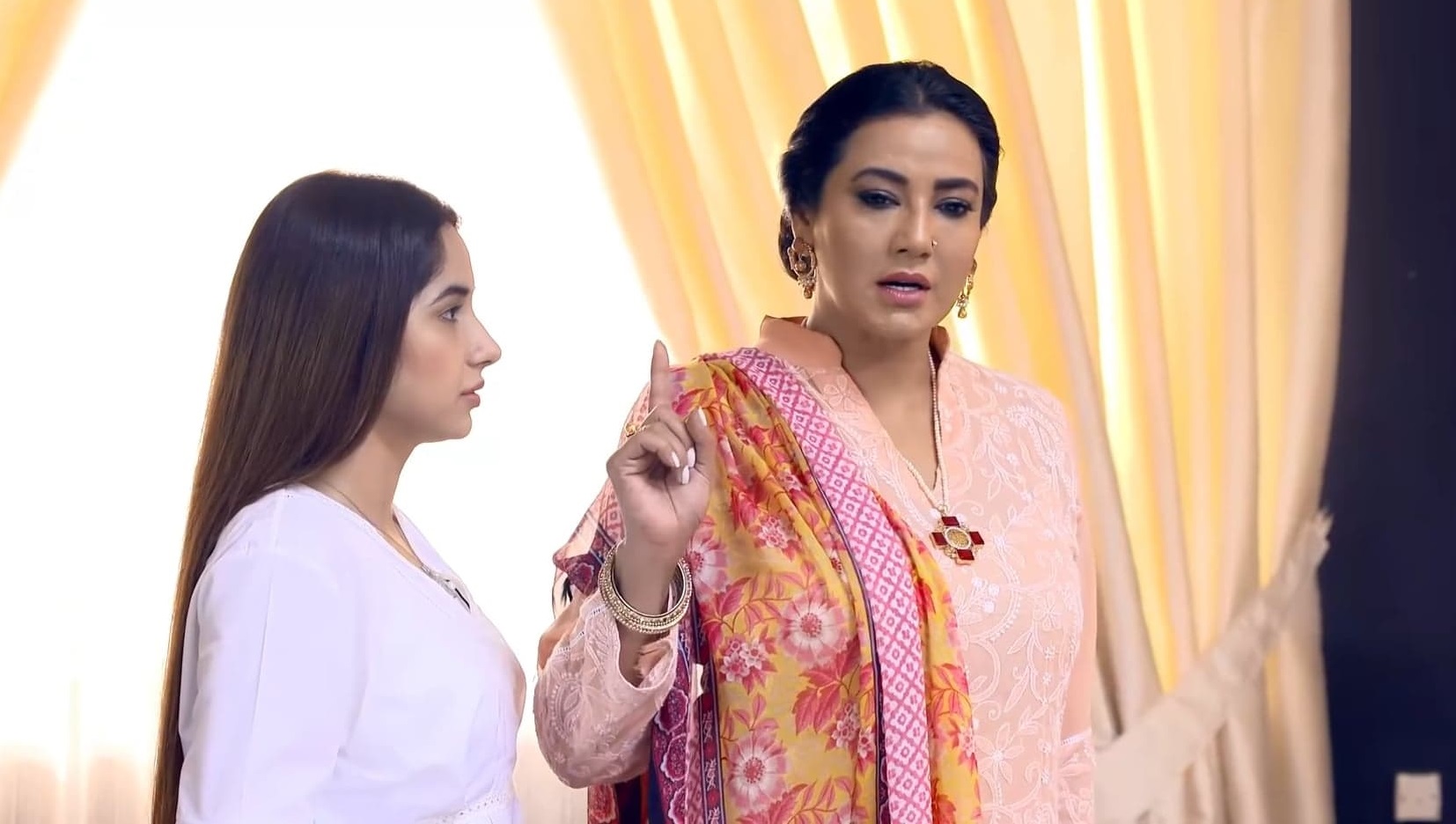 Kashf's Mother (Kashf)
Kashf's mother was an ideal mother when she had absolutely nothing. She was seen crying buckets because she used to be concerned about the future of her daughters. However, it took some money for her to change completely and lose touch with her daughters and their emotions. Dilshad used to be always concerned about her daughters especially Kashf because she knew that her daughter was very sensitive and that she used to feel for her family.
Ever since the same Kashf started minting money for the family, Dilshad didn't even fancy the idea of keeping Kashf unmarried for as long as she and her husband could because they wanted to enjoy the luxury for the rest of their lives. Dilshad's character has taken a turn for the worst because now she is at that stage where she doesn't even mind insulting Kashf's in-laws because of the fact that they are not as wealthy as Dilshad and her family is.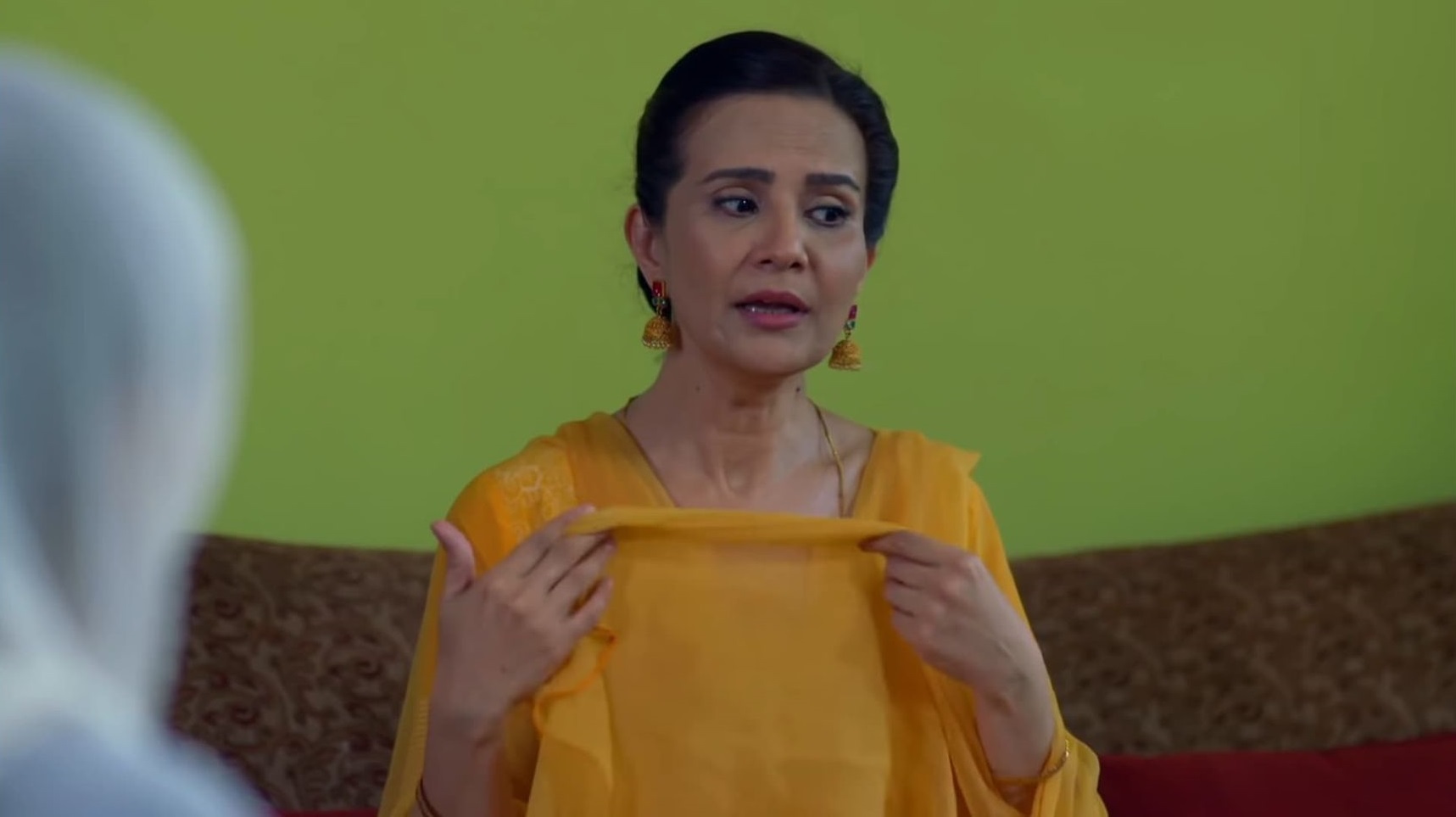 What do you think about such mothers who are in touch with the emotions of their daughters and continue to be negligent because they are too self-absorbed or just unaware? Don't these kinds of motherly characters frustrate you? Feel free to add in your opinion.