Engineer Muhammad Ali Mirza is a famous Pakistani Islamic scholar who has a comprehensive knowledge about Islam. His speeches are loved by a large number of Muslims. Lately, He appeared in Nadir Ali's podcast where he talked about the day of judgment in detail. He particularly talked about the arrival of Dajjal, Yajooj and Majooj and the day of Qayamat.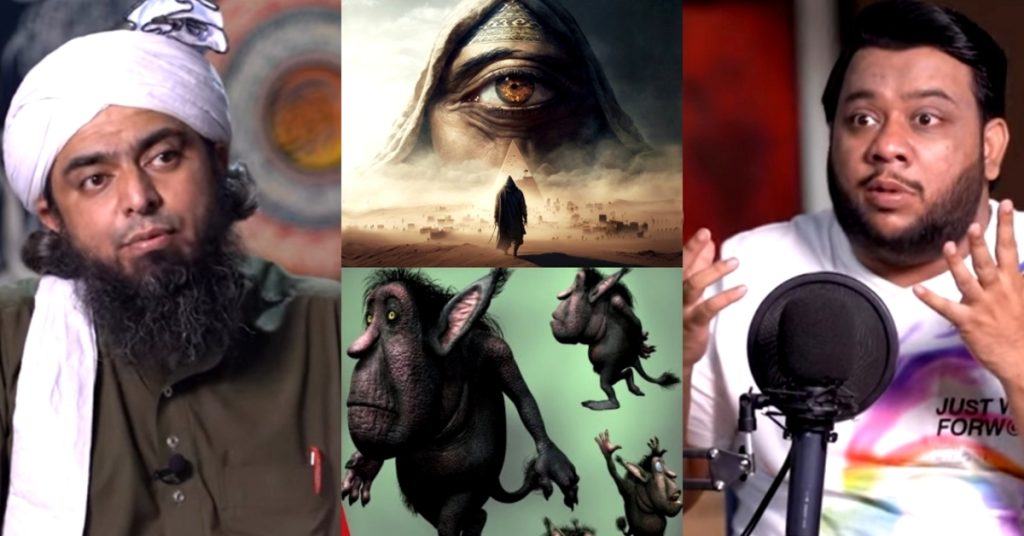 Replying to the question about the signs of Qayamah (Day of Judgment) and arrival of Dajjal, he said, "the biggest sign of the day of judgment was the arrival of Hazrat Muhammad SallAllaho Allaihe Wa'aaleyhi Wassalam in this world". He further added, "The news about Ghazwa E Hind, happening soon is not true. Ghazwa E Hind will only occur near the Qayamah, when Muslims will have a fight in Hind, then it will be announced that Dajjal has arrived". He also refuted that there is no sign of Ghazwa E Hind happening in Pakistan, there are a lot of rumours, only Allah has the knowledge".
Talking about Yajooj Majooj, he said, "We can't say anything other than the Quran and Sunnah. We can only state the facts which are told by Allah. About Yajooj and Majooj, Allah has already informed in the Quran that 'Allah will make them appear when he wants them to appear. These are Allah's secrets and we should not talk about these things unnecessarily".
Talking about, "will technology end near the day of judgment?, he said, "It can be true, it can be false, these are mere assumptions of people. These things are only said by those who don't have any information or knowledge regarding science. We can't give such verdicts on our behalf. He also interpreted and explained the Hadees and Quranic verses related to the day of judgment in the light of technology.
Here is what he said about the day of judgment in detail:
Did you like this detailed post? Do let us know!