Tonight's episode, the season finale of TUC- The Lighter Side of Life had Fawaad Khan as a guest. This was the most awaited show of the season since Fawaad has a huge fan following. The preview seemed to hint at a very entertaining episode but unfortunately for me, it seemed half-baked. There wasn't enough oomph- Fawaad and Mahira who shared incomparable chemistry on Humsafar had absolutely no rapport on the talk-show. See preview here:
I've said it before, the show has plenty of potential. But Mahira wasn't the best fit probably because she isn't as comfortable extempore. Given a script, she has done wonders but as a talk- show host, she is far from the big league. Maybe the creators need to look into this before the start of the next season.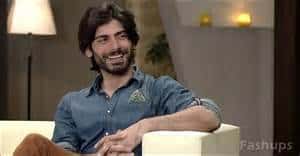 Getting back to today's episode, there were some light moments- the Humsafar parody attempt was strictly okay- not overly humorous. However, Fawaad nailed the "Mummy, ye aap kya keh rahiye hein". Fawaad is a self-proclaimed introvert which was evident here as he barely spoke unless spoken to. Fawad spoke a bit about the love of his life- his wife Sadaf, his initial days acting in "Jatt and Bond", his personal opinion about fame and how he hasn't allowed it to take over his life. I guess it might have helped that he hails from a middle class background that has kept him level-headed. The rapid fire round, or Turki ba Turki was a little mundane and I think on more than one occasion Mahira tried to extract some information about Shaan but she failed. Still, I had sky-high expectations of this episode. Fawaad and Mahira's reunion on the set should have been phenomenal. Yet, there was something missing- maybe they should have invited Naveen Waqar to spice things up. Just saying!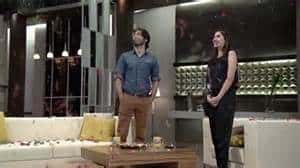 I have found that the episodes where the guests take over like the one with Adeel Hussain and Shereyaar Munawwar or the one with Sanam Saeed and Ayesha Omer were far more interesting and the conversations were flowing naturally. Here, that wasn't the case.
Mahira's hair and wardrobe haven't been top notch. For the life of me I fail to understand why they couldn't get a more ethnic wardrobe for her. There's no dearth of talented fashion designers and surely what better way to broadcast our flair for Pakistani fashion!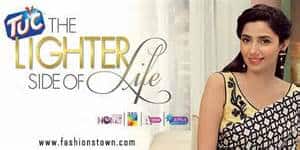 Have you been watching the show? What did you think about tonight's episode? Was it one of your favorite ones?
Yours in Watching,
Kanwal Murtaza