Eshal Fayyaz is a well-known Pakistani television and film actress. Eshal began her career as a fashion model. Later on, she switched towards acting, now, Eshal has proven her mettle in acting as well.
Eshal has performed the lead role in her debut drama serial "Abro" in 2015 along with Noor Hassan. The drama Abro fetched her considerable fame and she became a known face in Pakistan. She was a main lead actress in Kaaf Kangna. Her recent drama was Bebasi for Hum TV.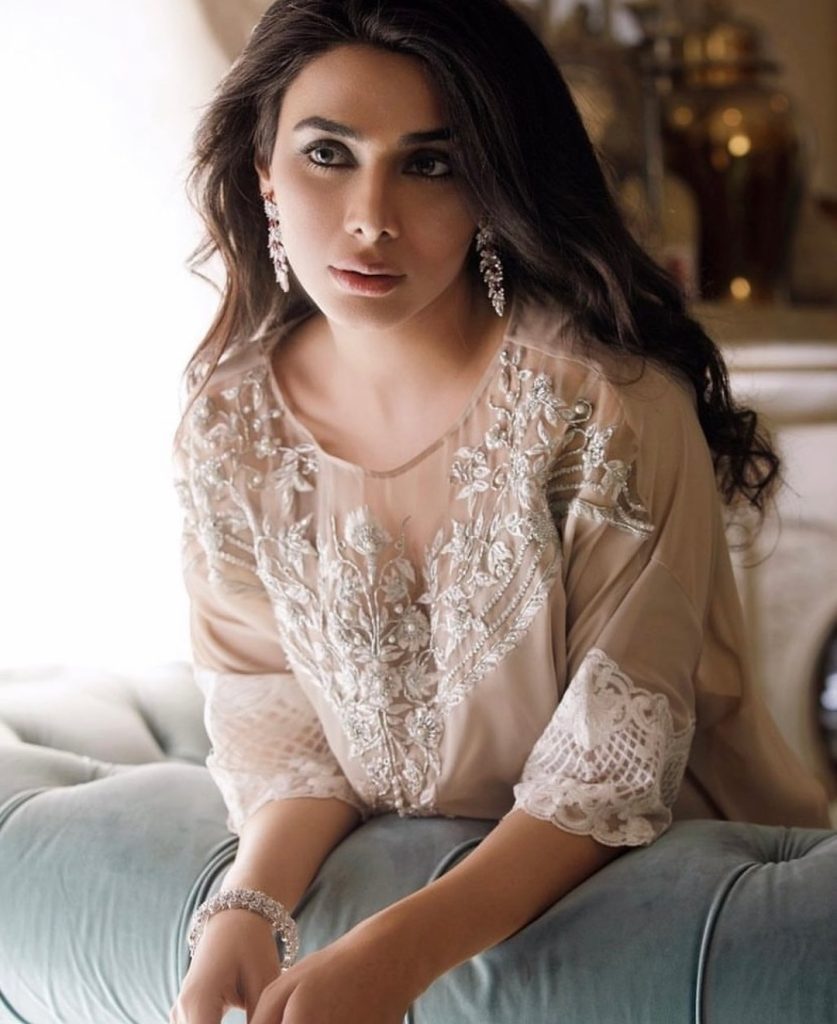 Eshal Fayyaz often makes news due to her bold dressing. Sometimes fans criticize her boldness. Yesterday, the pretty actress uploaded her gym wear video and pictures which ignited severe criticism. Here is her post.
Here are a few pictures posted by Eshal in gym wear.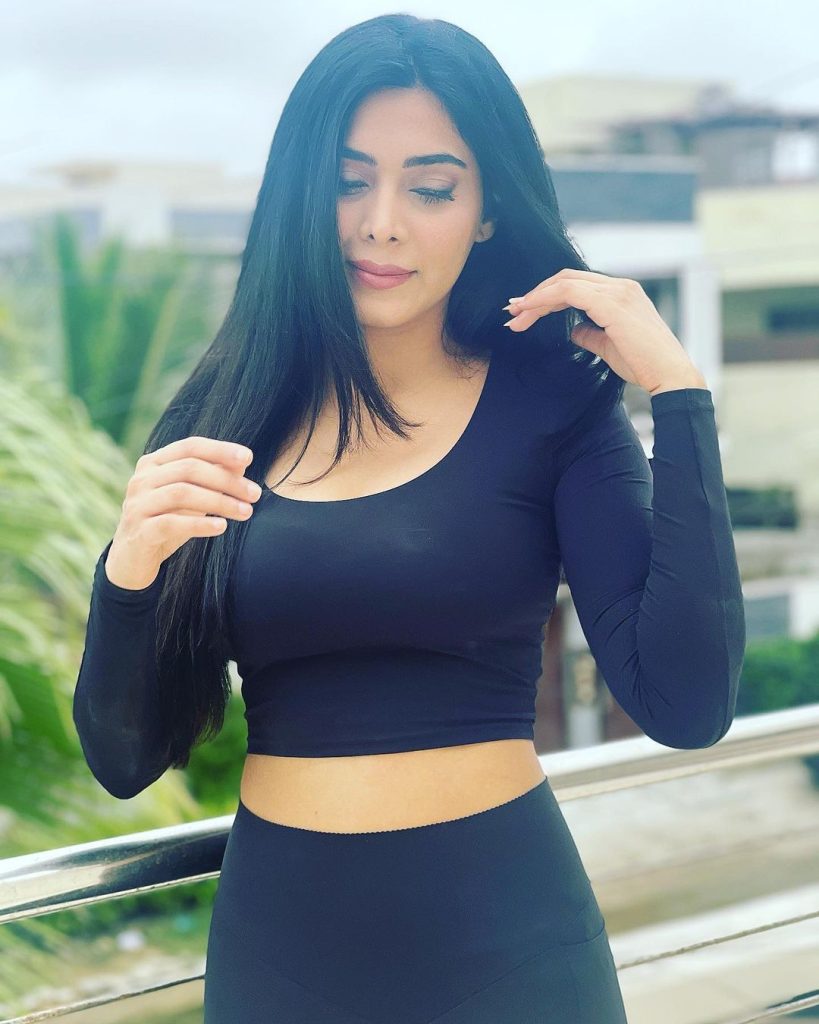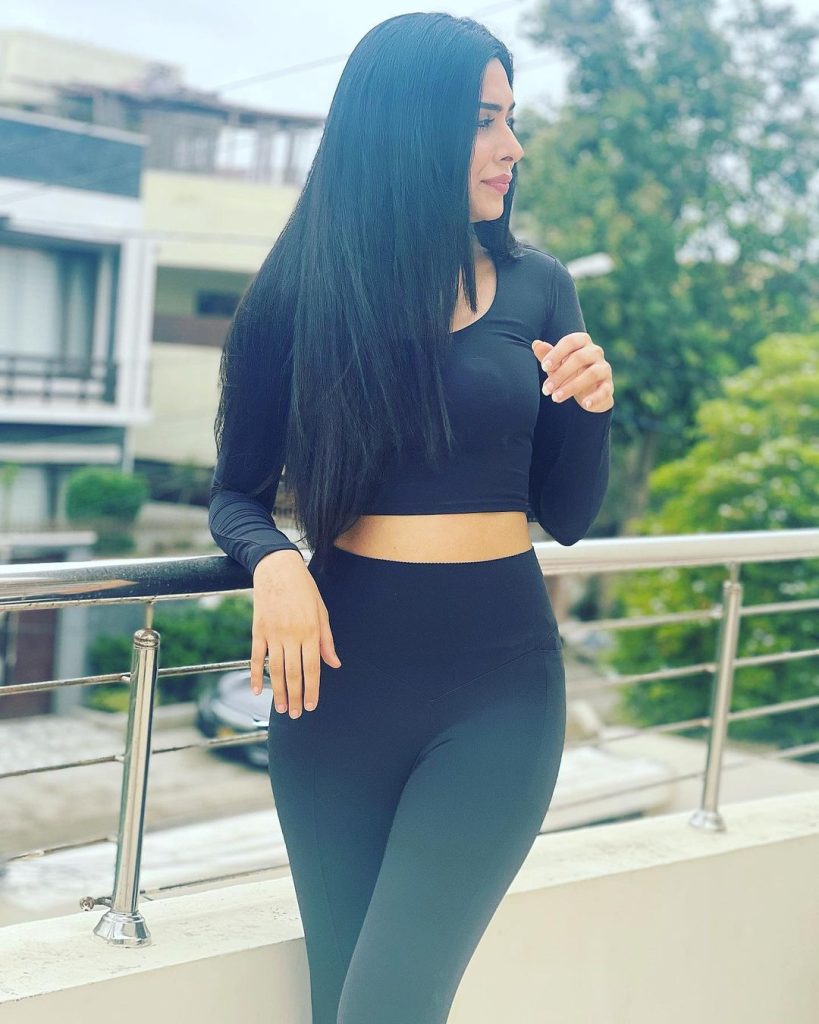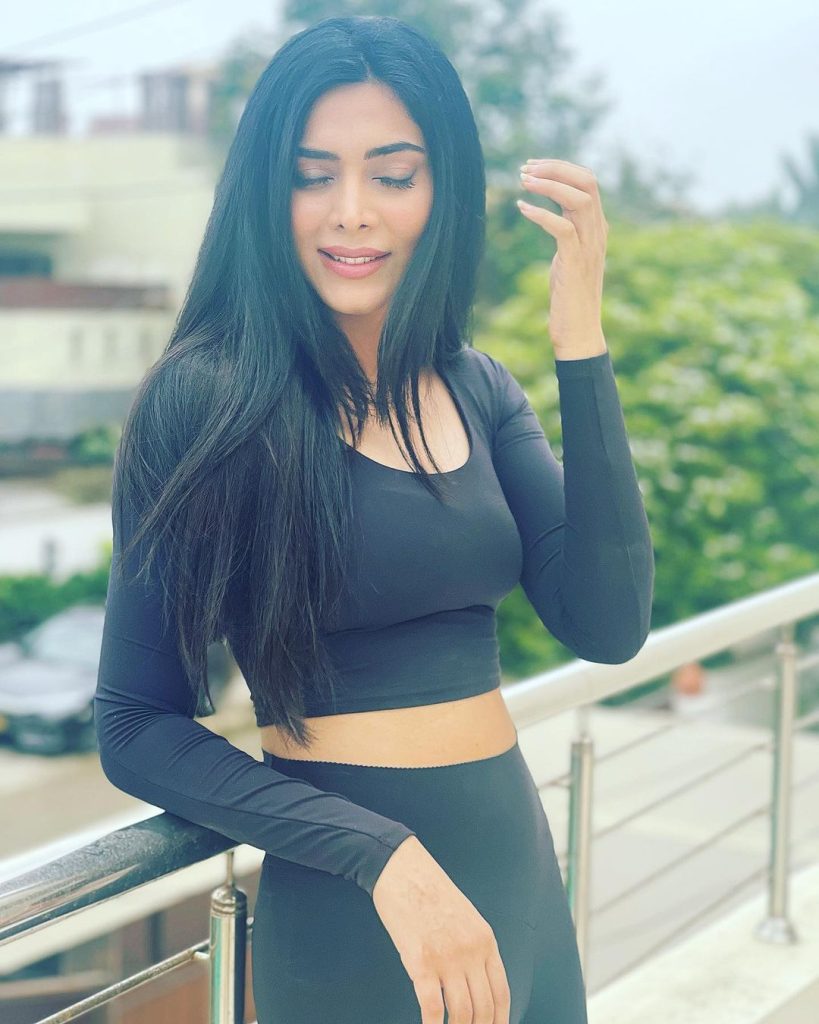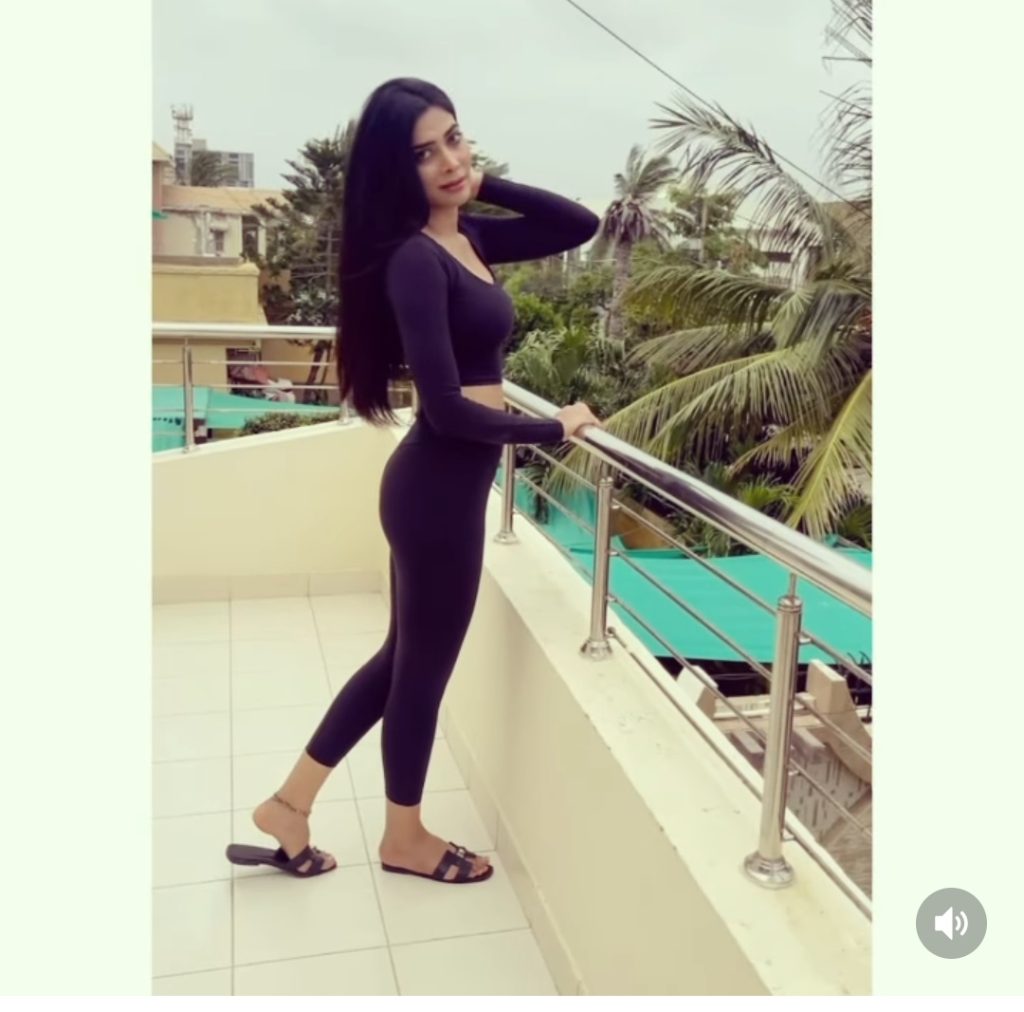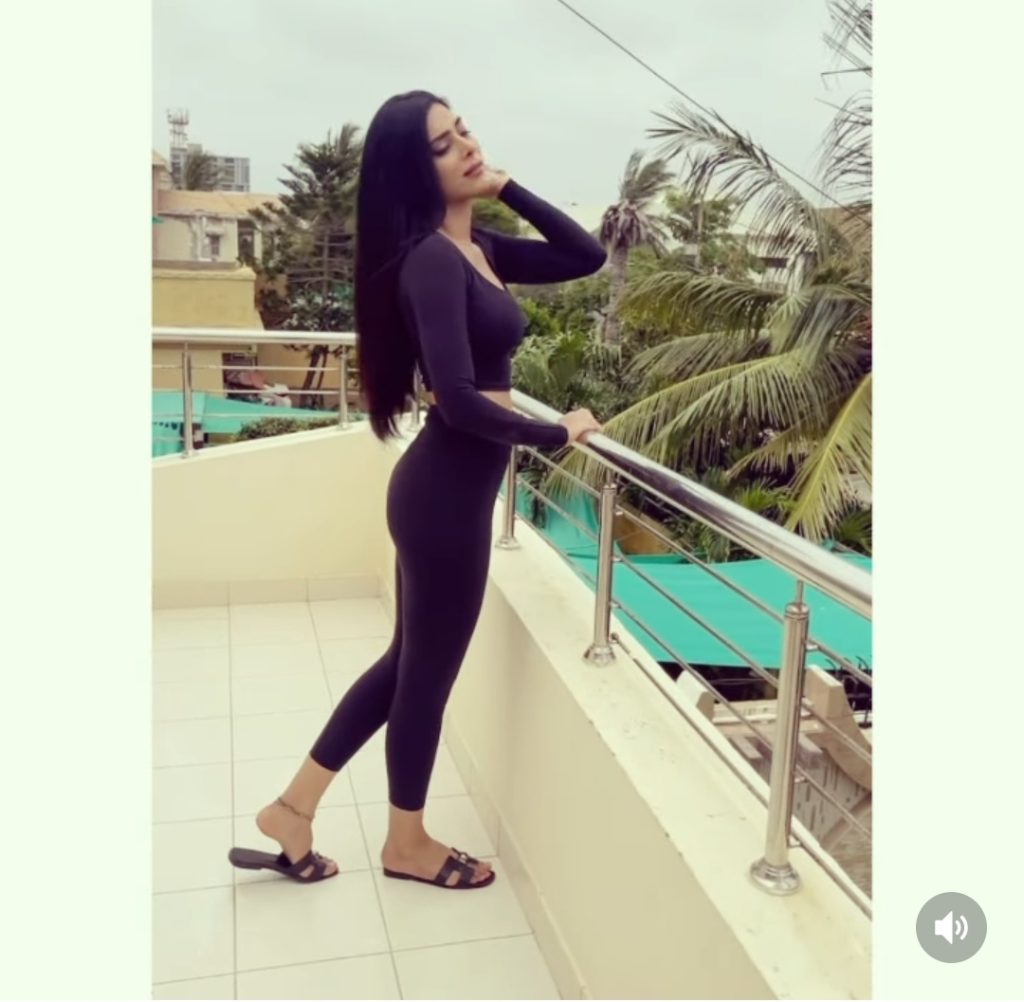 On her pictures, a fan schooled and said, "Plz show talent and not just the body. To seek attention is done by the notorious women". To the harsh comment, Eshal replied, "it's my Instagram and I would do whatever I think is right here and these are normal pictures, the dirt is in your eyes" Here is the conversation between the two.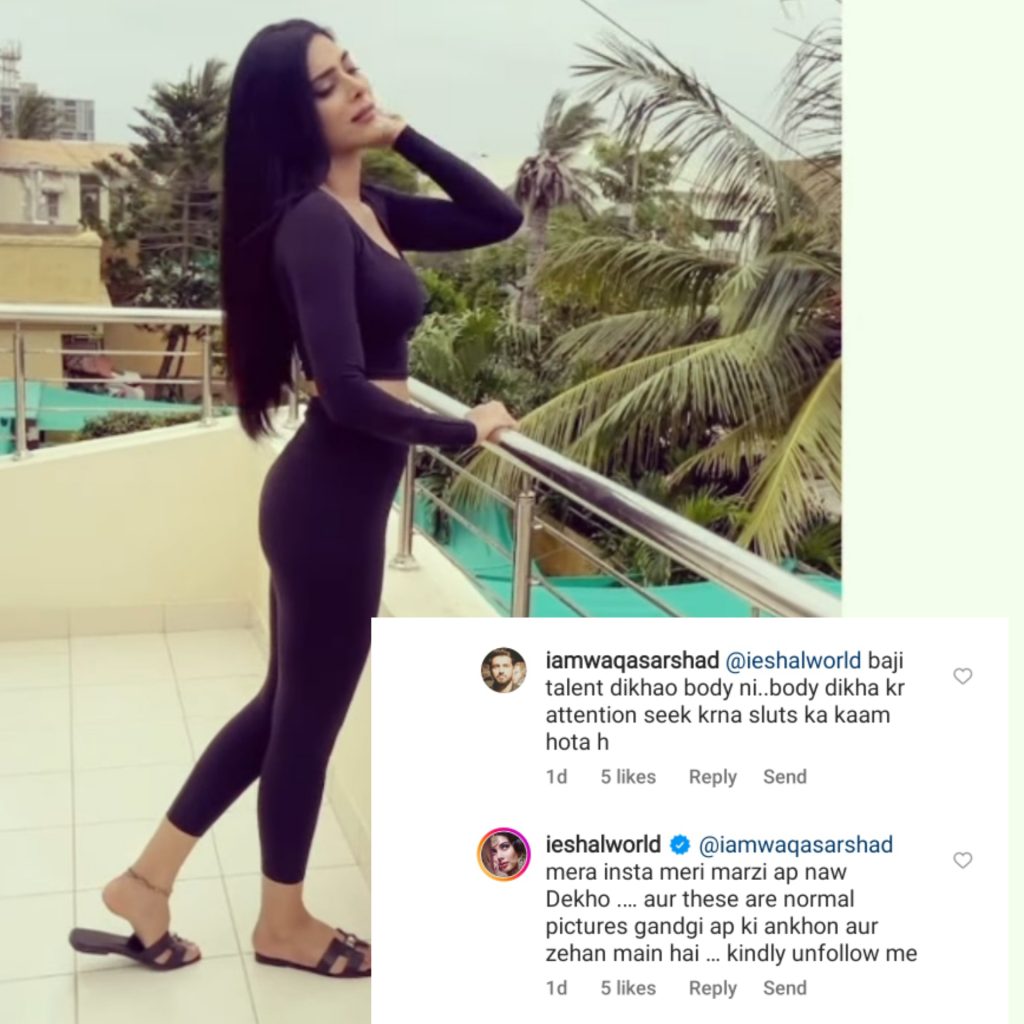 Well, her explanation to the troll on the outfit choice ignited even more criticism and public condemned her behavior. One fan said, "The person who commented on her post is absolutely right, she is just showing her body very bad". Another person said, "What will you say when you will be asked about it in Akhirah, are you going to give same answers as well". One fan said that such clothes can't be donned in front of brothers and father so it is definitely not appropriate choice. Here are comments.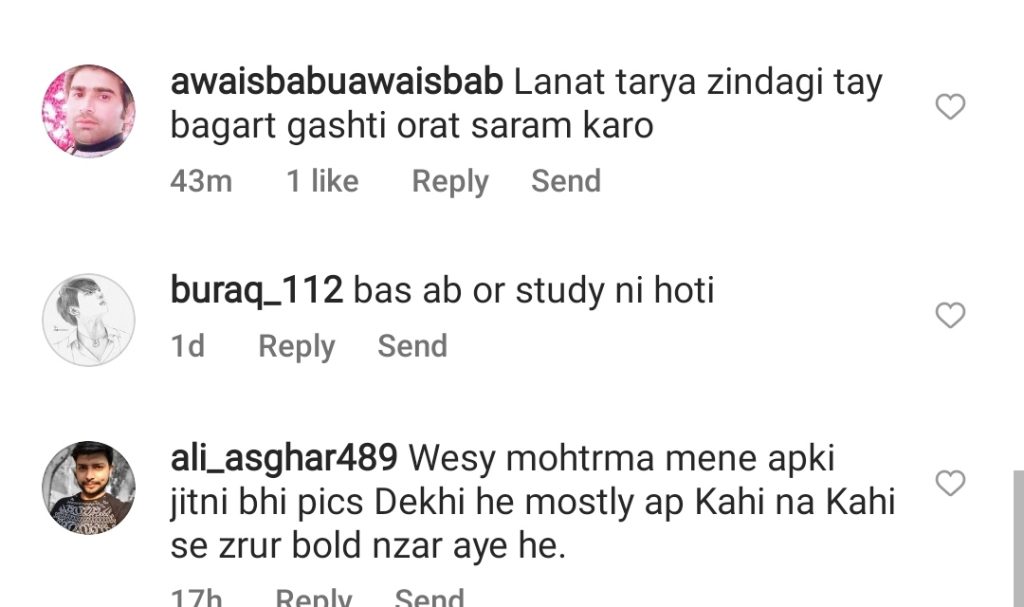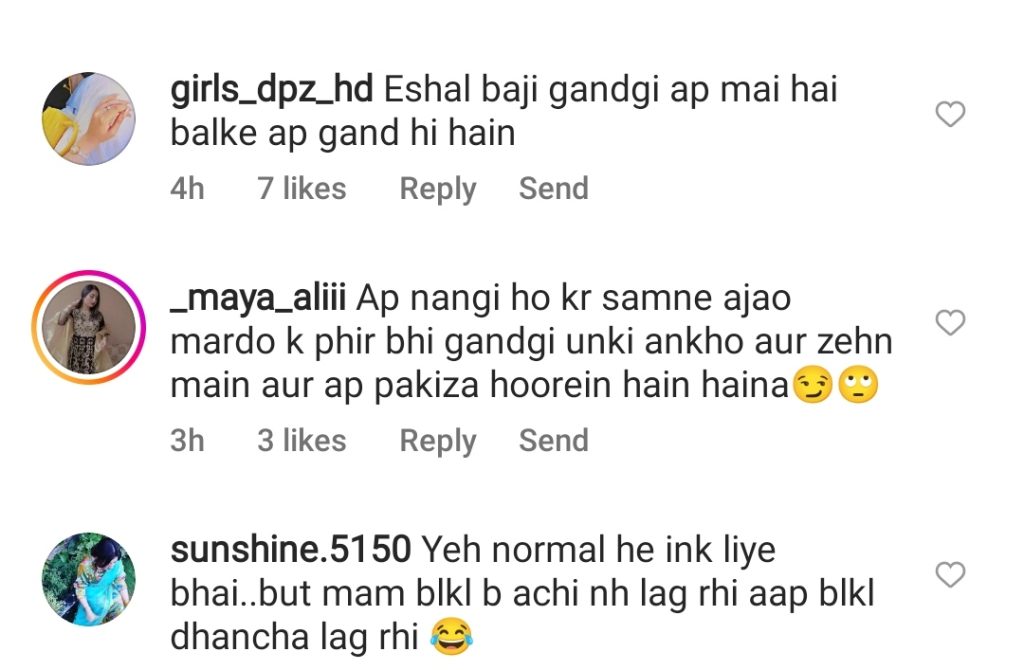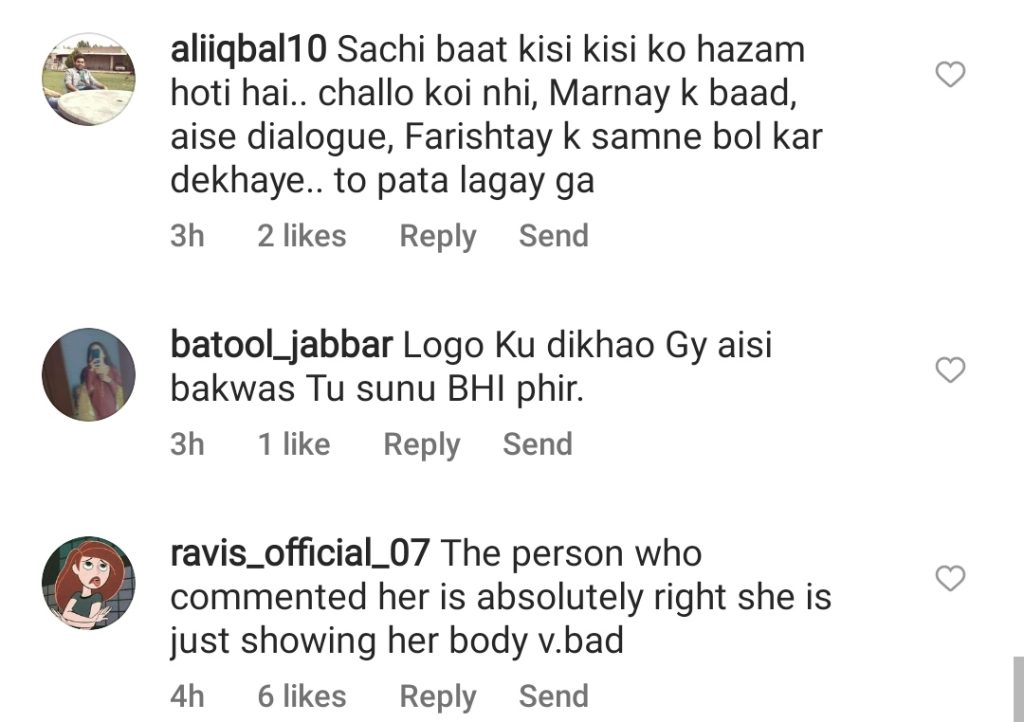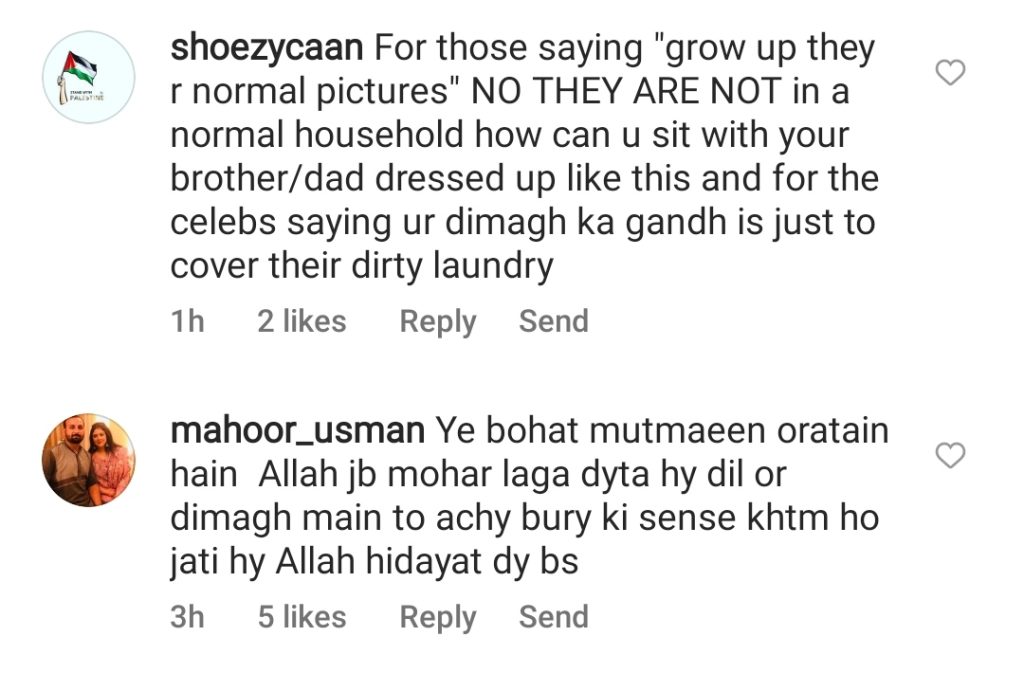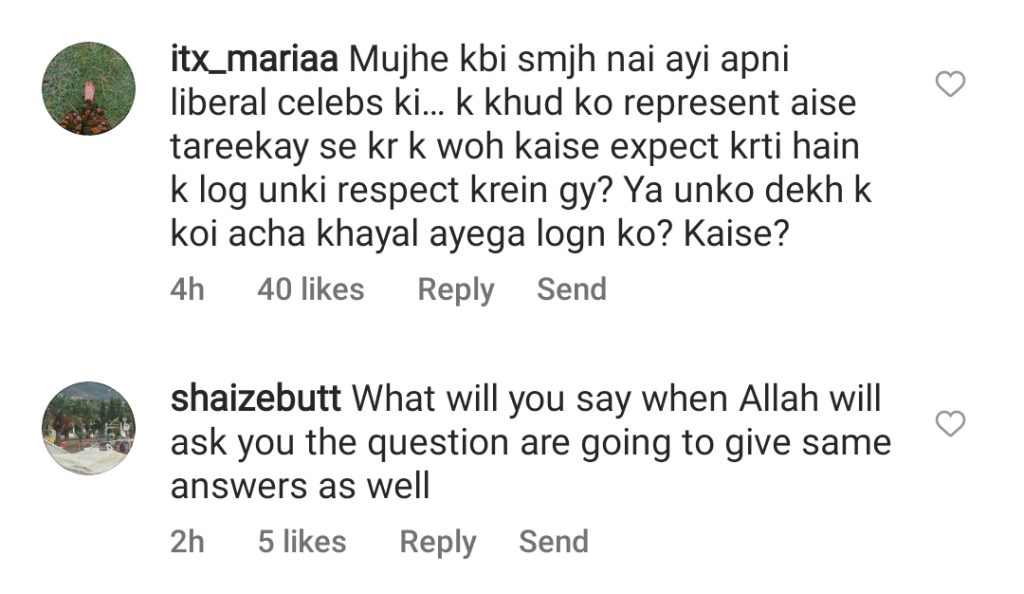 What do you think about the whole story? Do let us know!