Fahad Mirza, husband to Sarwat Gilani, a successful doctor and a talented actor has recently passed another form of medical exams.
The man of many talents made the announcement through his facebook account while wearing a white coat further personifying his doctor aura.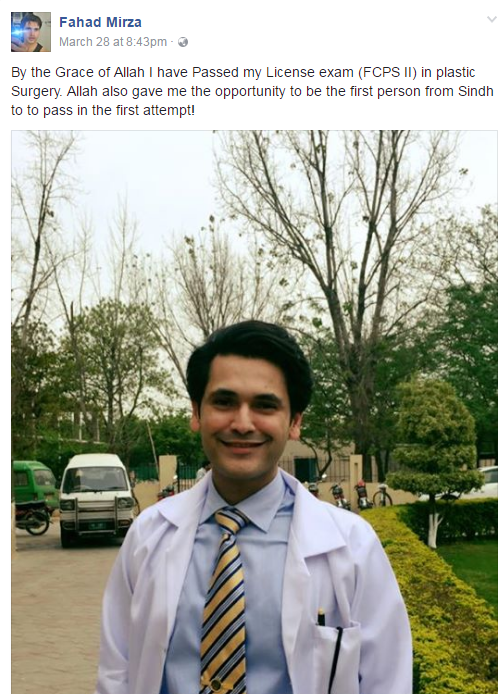 We think it is remarkable that Fahad juggles so many things together.
He is a loving husband and father and has two careers one as a doctor and other, as an actor.
We all know how difficult medical education is so kudos to Fahad.
Review it wishes Fahad and his family congratulations on achieving this success.