Falak Shabbir is an extremely talented Pakistani singer working for the Pakistani music industry for more than a decade now. His claim to fame song is his debut track "Rog" after that he has released superhit musical tracks one after another and his songs were also used in Bollywood movies. Falak Shabbir has got married to Pakistani drama actress Sarah Khan last year and the couple is now expecting their first child.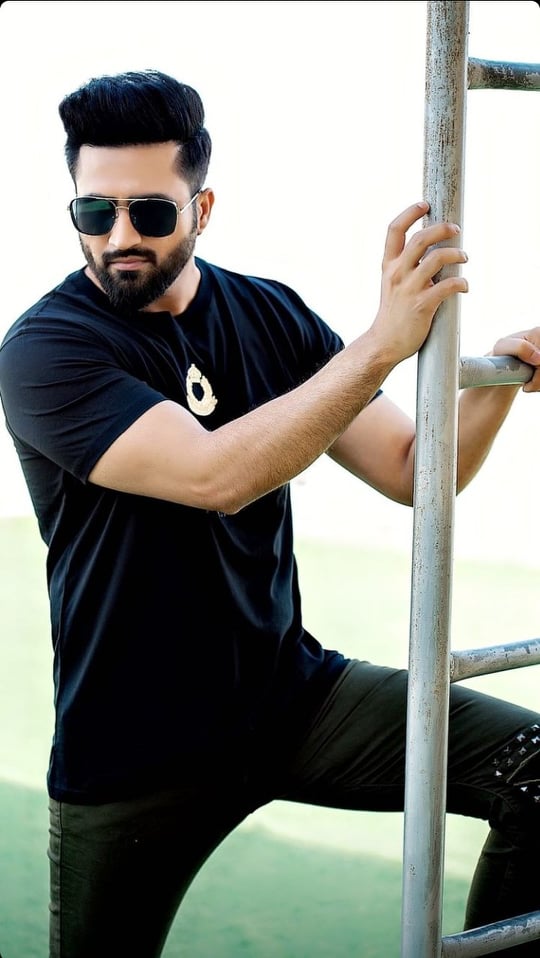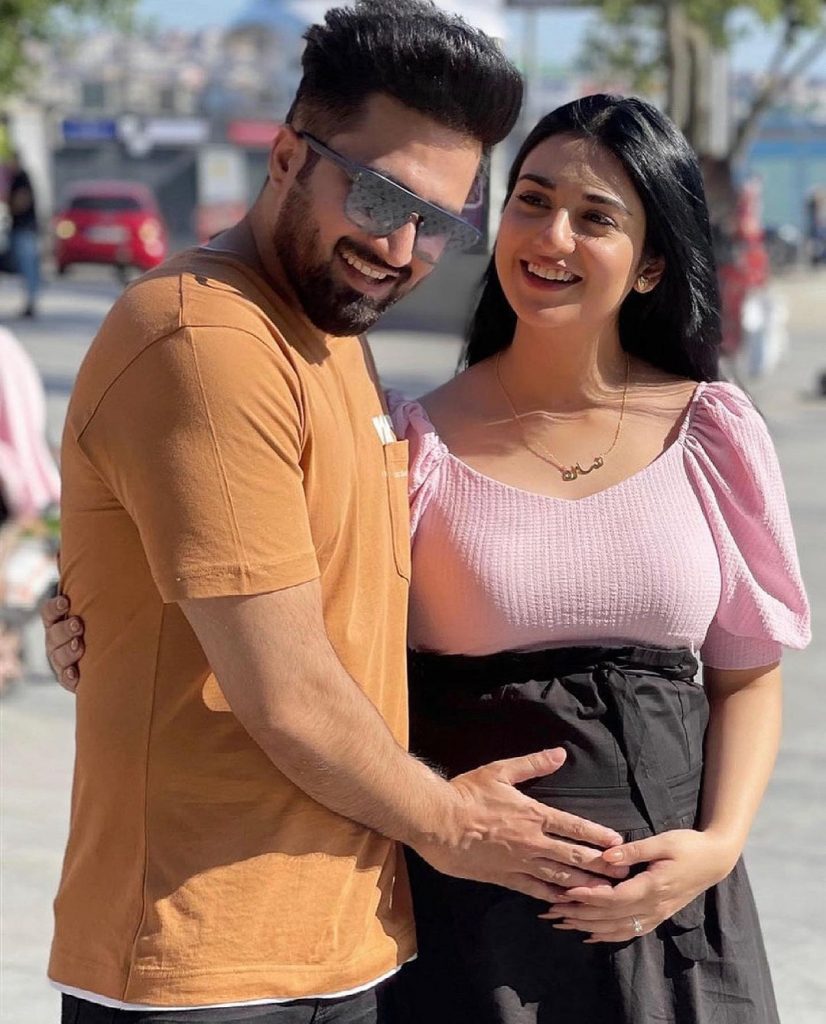 Lately, Falak Shabbir has released a song "Zindagi" starring his wife Sarah Khan in the video on their first wedding anniversary.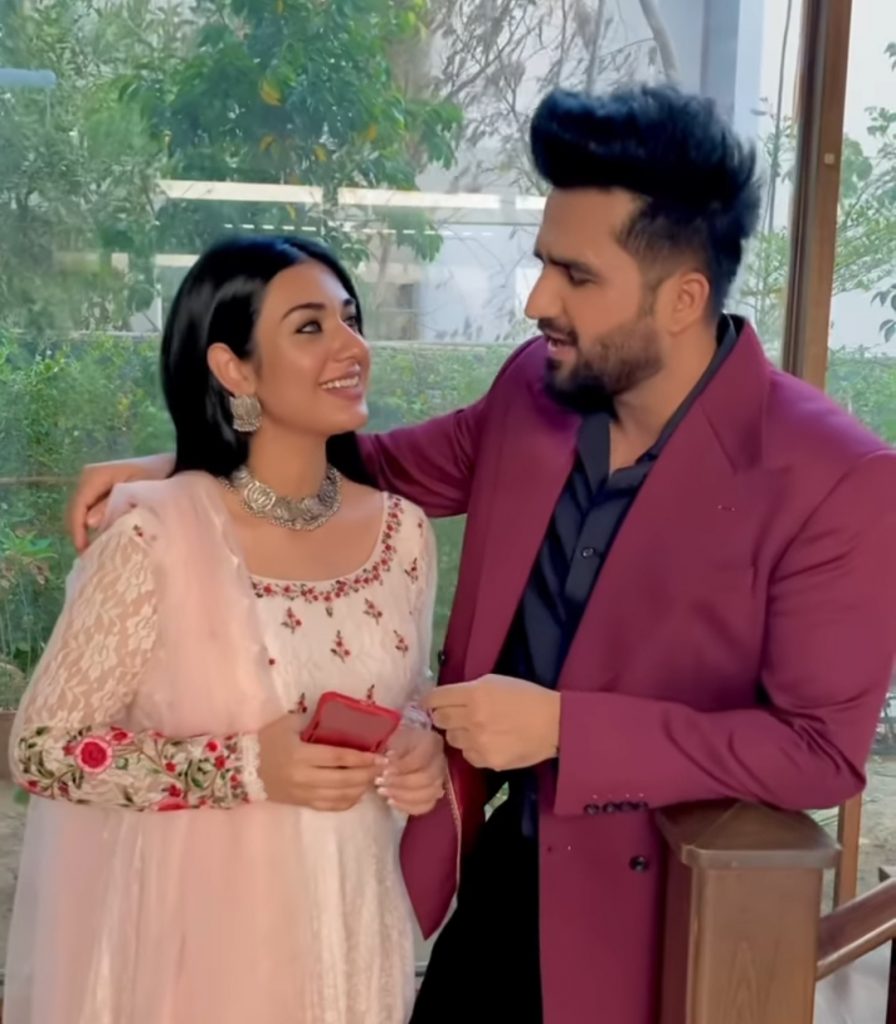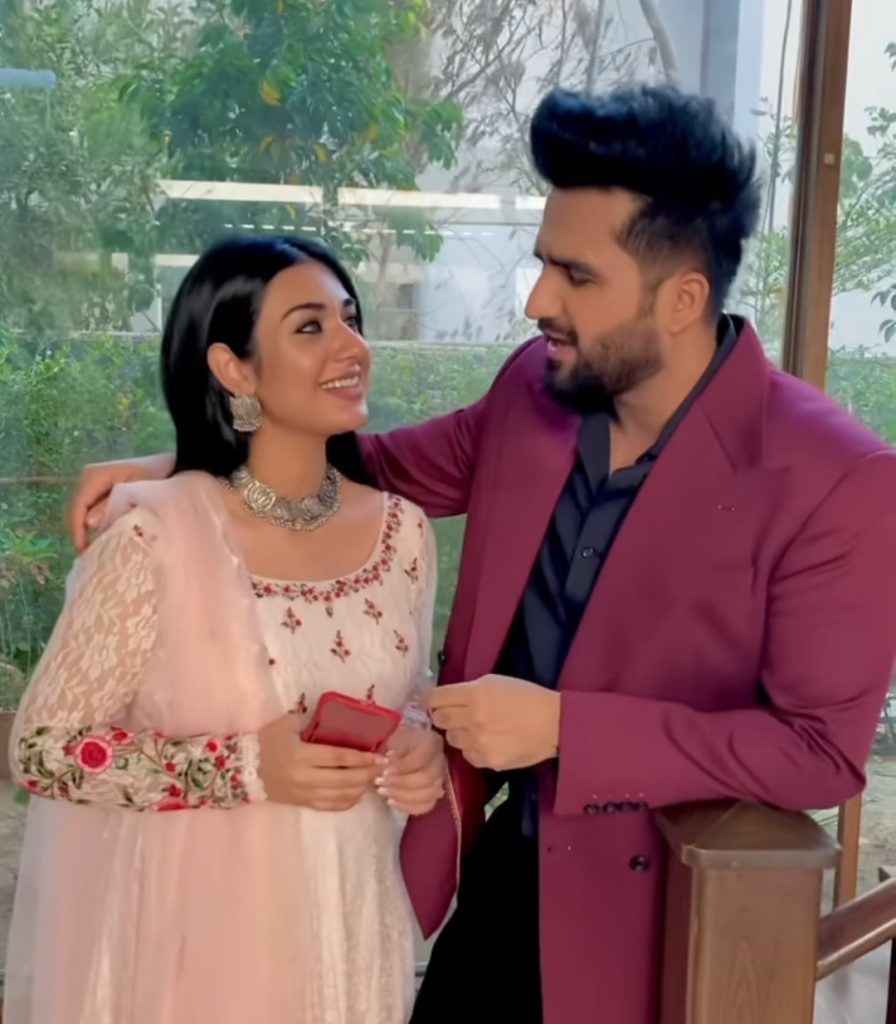 Falak has just released another video song "Lagay Pyari" in which He is seen saving his heroin Sarah Khan from the goons. Let's check out Falak and Sarah's adorable photoshoot for their latest song.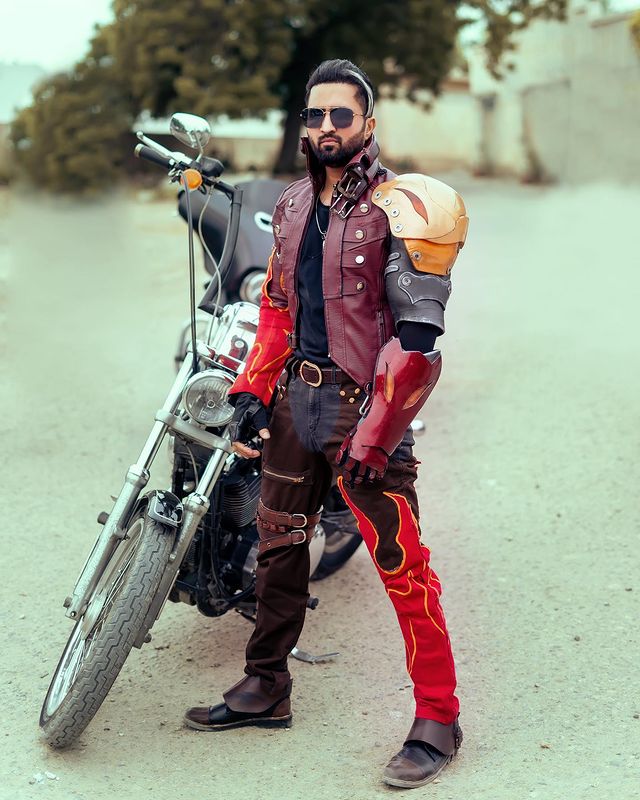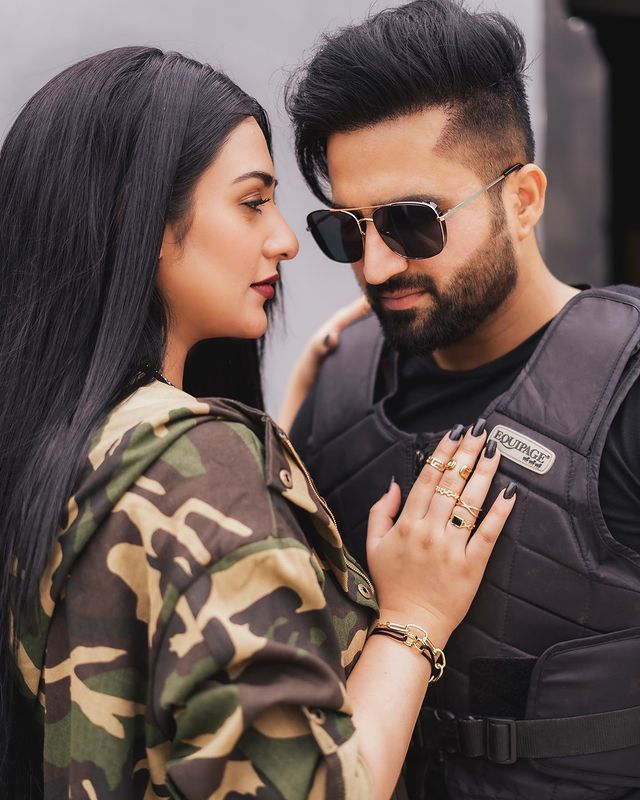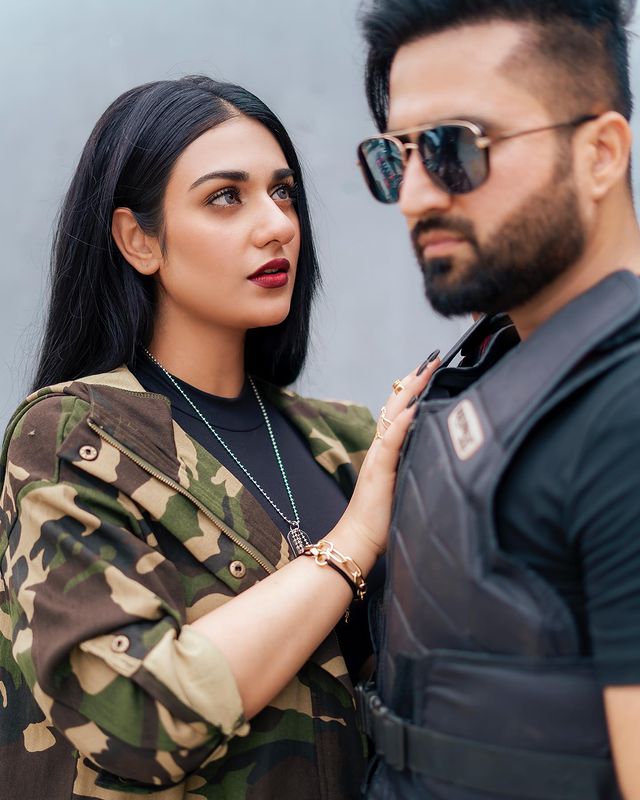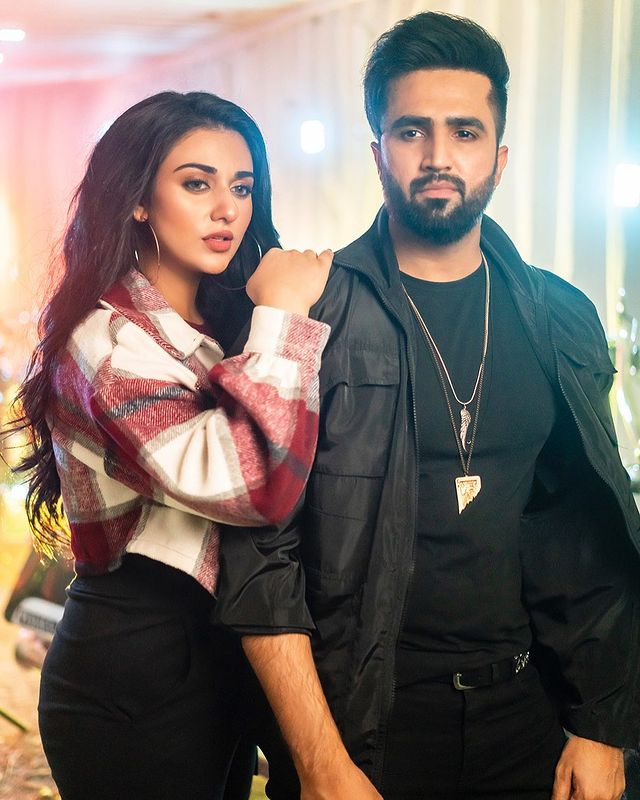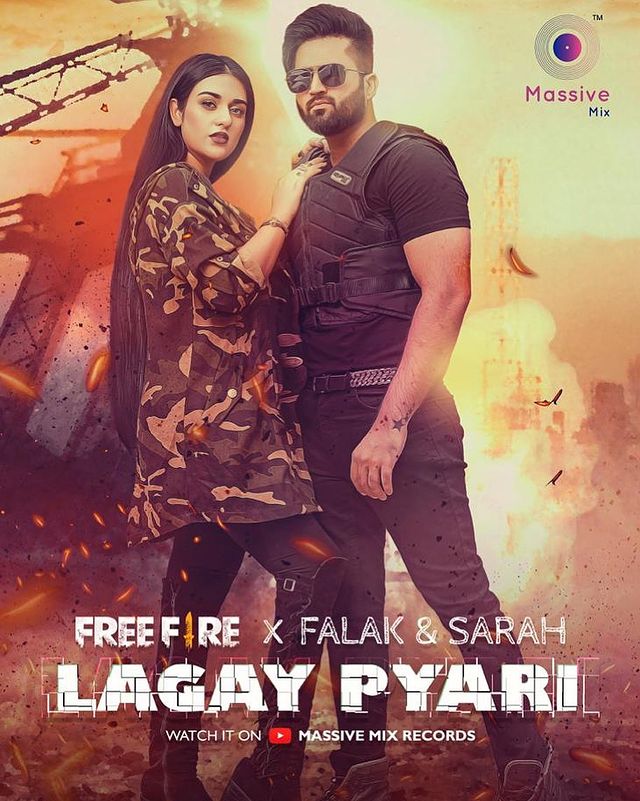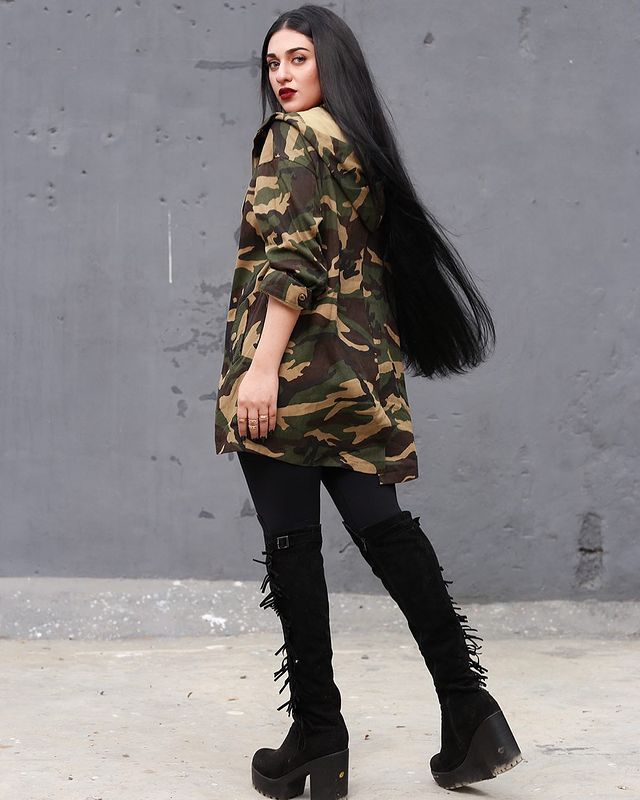 Also, check out the song in the link below.
Fans have also shared their reaction after the release of the song. Let's have a look at the public reaction below.
The Power couple is coming with an powerful song🔥😍 #lagaypyari #FalakXSarah pic.twitter.com/DyfmZnDcmH

— Sarahily (@Sarahily_) August 24, 2021
The most precious, cute & Loving Duo.❤️
And their new song #LagayPyari is just as great as theirs. pic.twitter.com/fy65rGwKub

— JahanZaib (@JahanZaibb_) August 25, 2021
This new action-packed song #LagayPyari is a treat for Sarah and Falak lovers. I appreciate Falak's new avatar, which is based on the character Hayato from the Free Fire game. pic.twitter.com/5bbWTqeZtj

— Shehar Bano (@ShaharBano_) August 25, 2021
Guys new song of Falak is out! Loving his new look. #FreeFireXFalakSarah #LagayPyari pic.twitter.com/DiHCrW6icd

— Bushra Joyo-Gandhi (@filmyjoyo) August 25, 2021
YahOoo🤩🎉Go and listen this song tbis is totally different 🤩🔥😍#lagaypyari #FalakXSarah pic.twitter.com/cdNUPFXoNF

— Sarahfalak.lifeline ❤️ (@sarahfalak_) August 25, 2021
We all saw the teaser of the song #LagayPyari yesterday and today it's OUT!! Absolutely loving the DUO SARAH and FALAK!! pic.twitter.com/cEh8uUkx0g

— Tayyaba (@TayyebaZee) August 25, 2021
The lovely couple Sarah and Falak presenting you an exciting tune #LagayPyari. Damn I'm already infatuated with this song😍 pic.twitter.com/hG6lGdVMiM

— Ali Arham (@aliarham_) August 25, 2021