Izat Bibi is a Pakistani-American Instagrammer who took a unique route to pay tribute to famous and empowered women of our media industry. She used her skills and transformed herself into those celebrities by means of outlook.
She paid tribute to Madam Noor Jahan while wearing a Saree that he wore in one of her music videos also makeup, hairstyle, and jewelry of Izat Bibi were inspired by Madam Noor Jahan.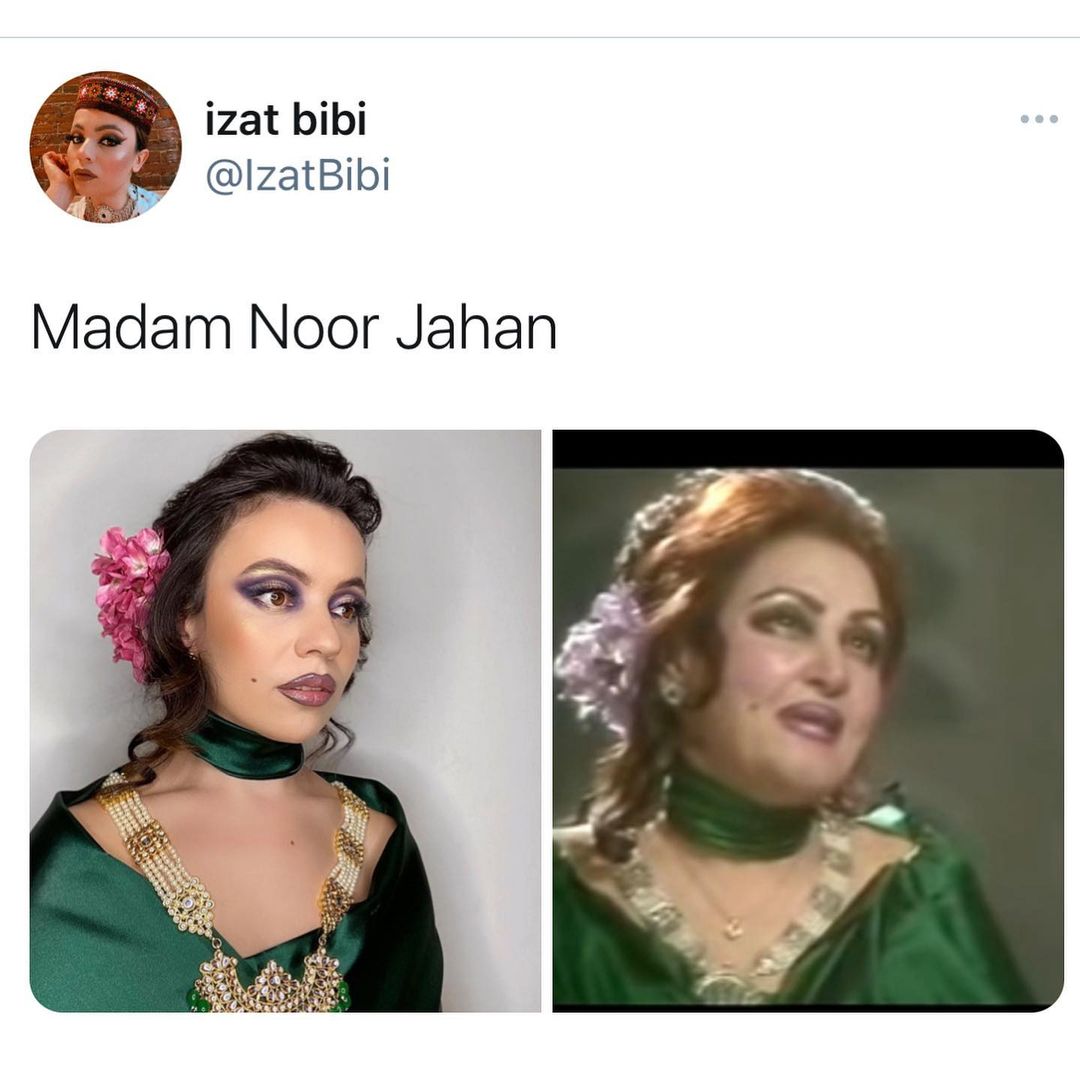 She also recreated the look of pop-singer Nazia Hasan. Izat Bibi wore dungarees like her also she made her hair in Nazia Hasan style.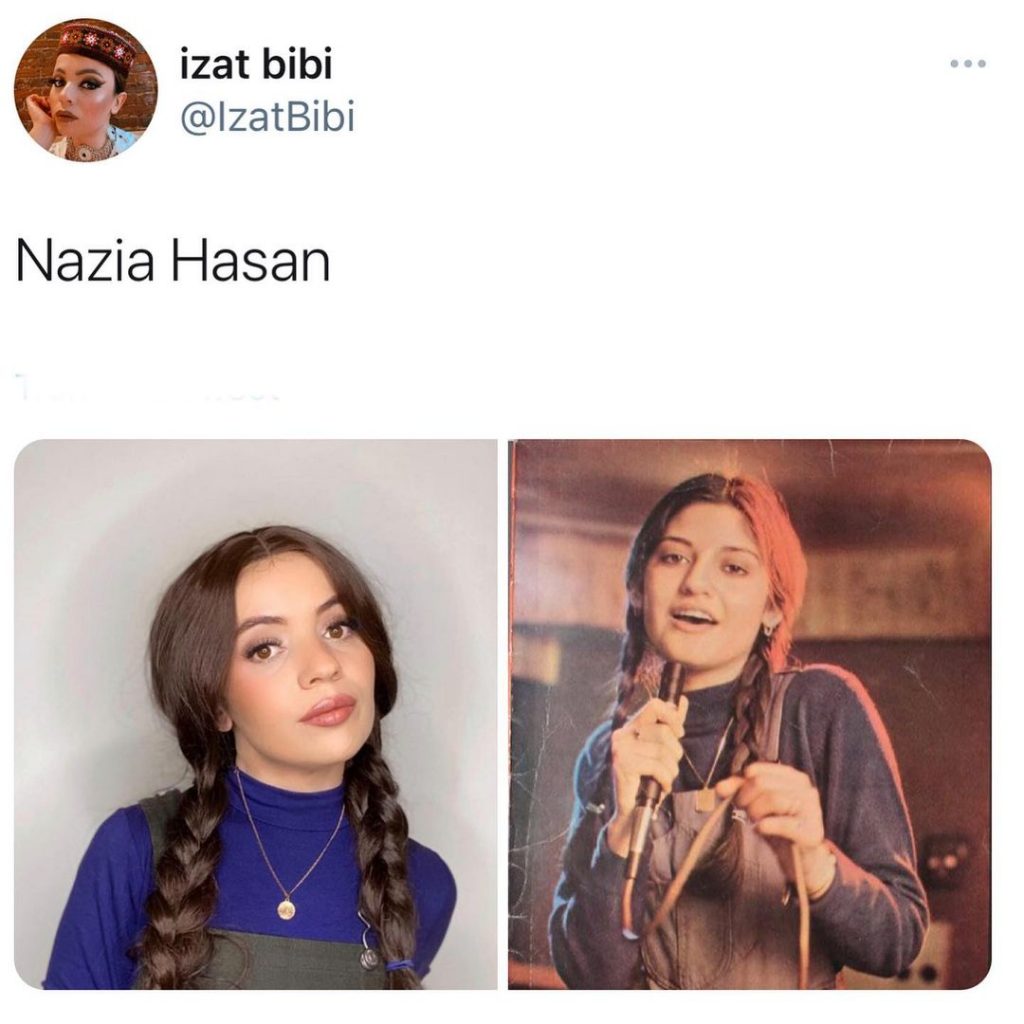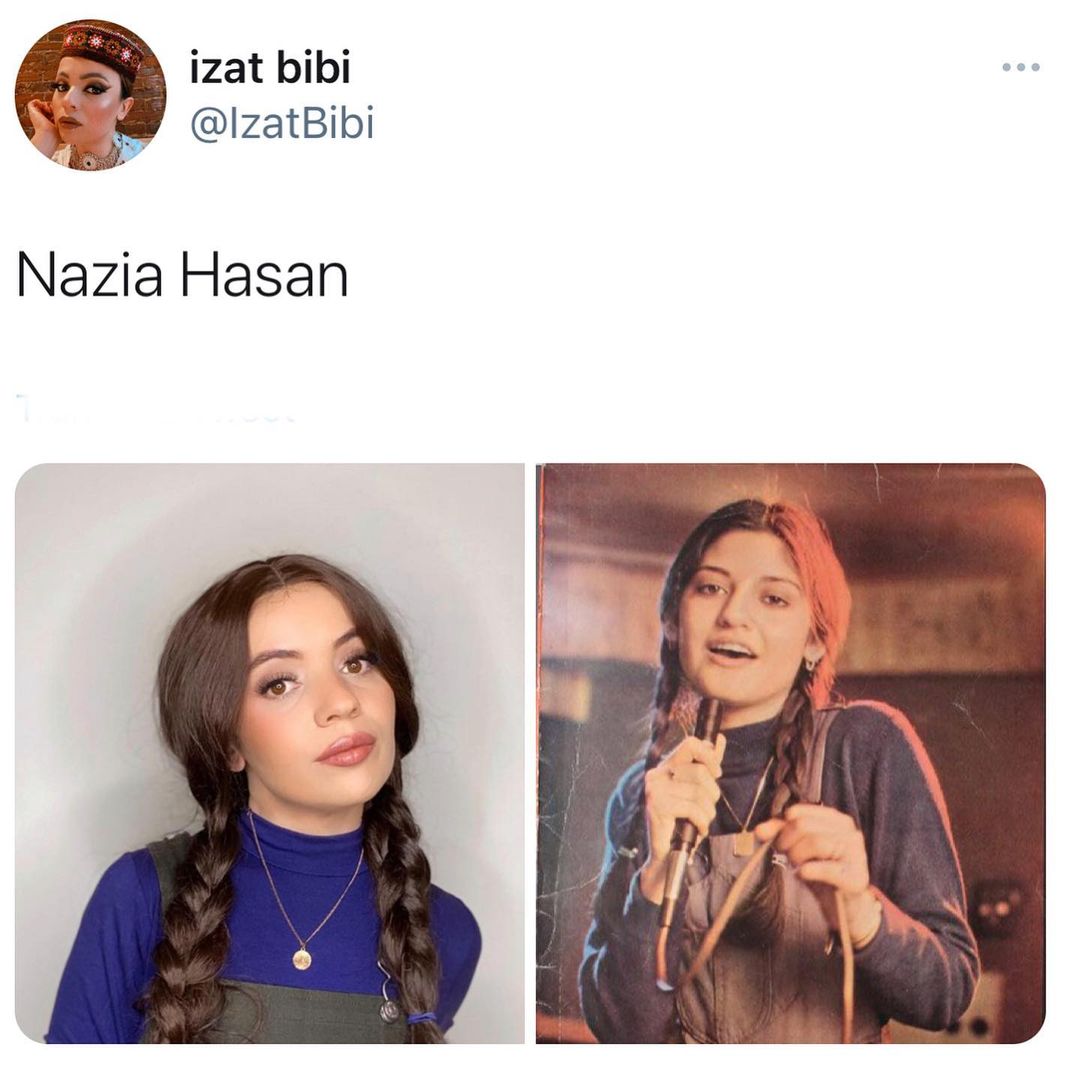 Izat Bibi paid tribute to legendary Reshma Gee and wore a dress and jewelry like her and also a nose pin inspired by Reshma Gee.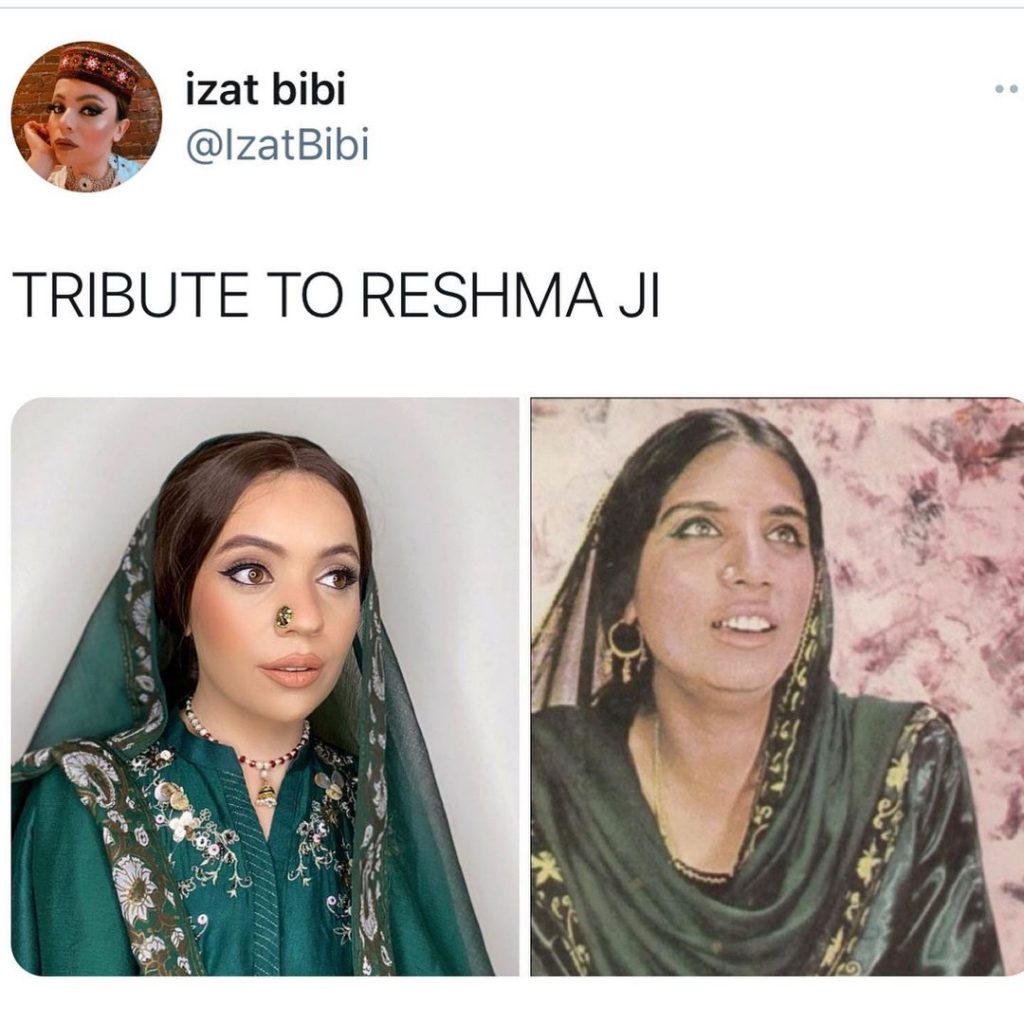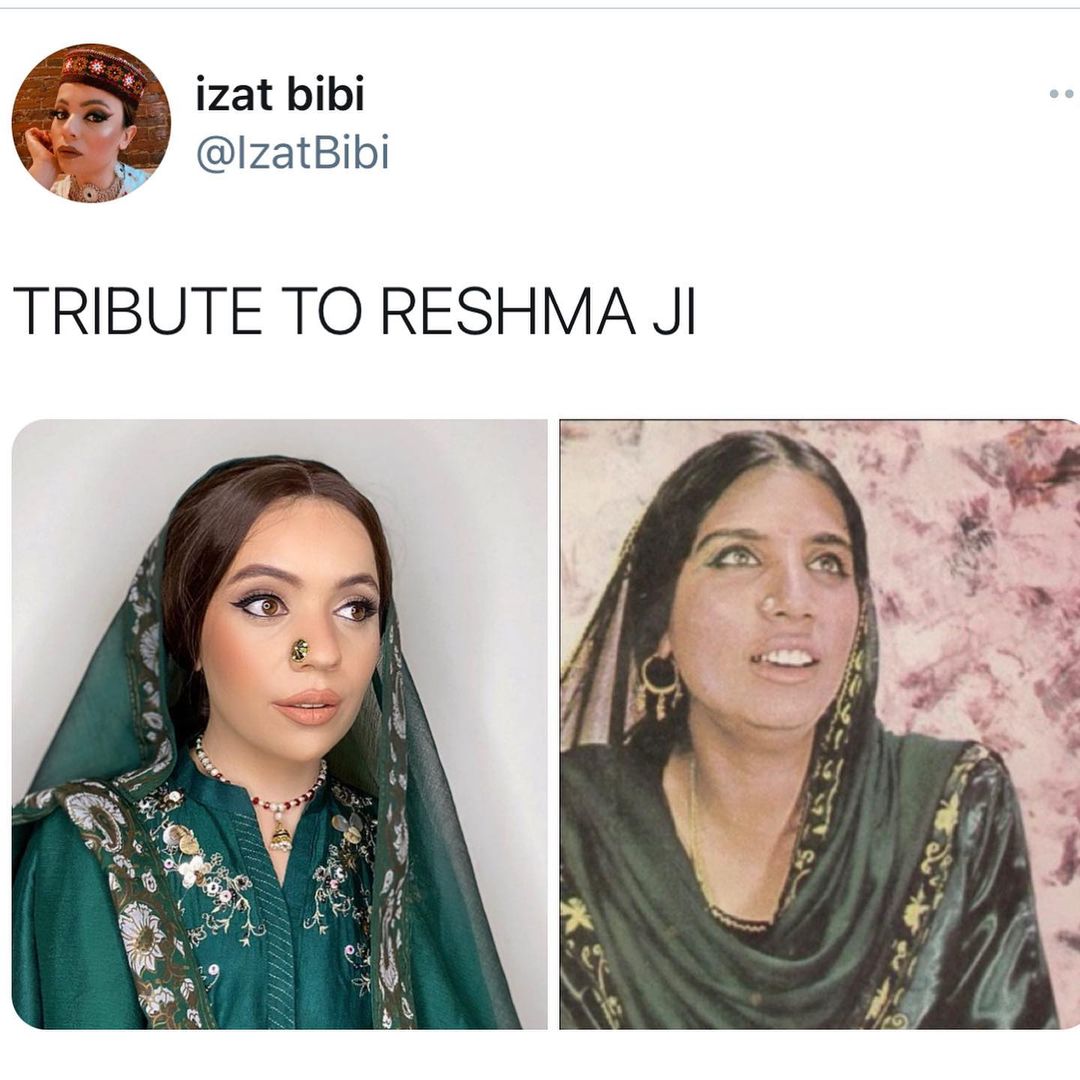 She recreated the looks of maestro Fareeda Khanam.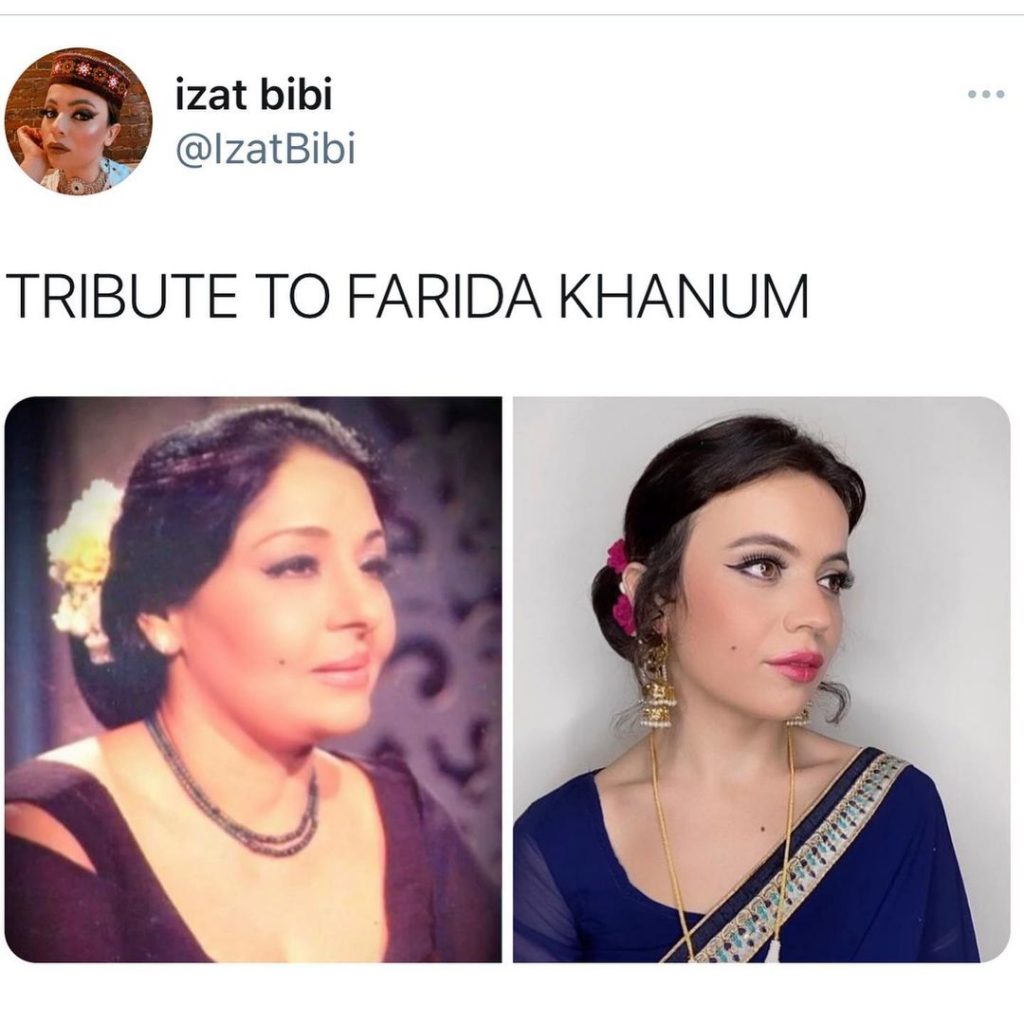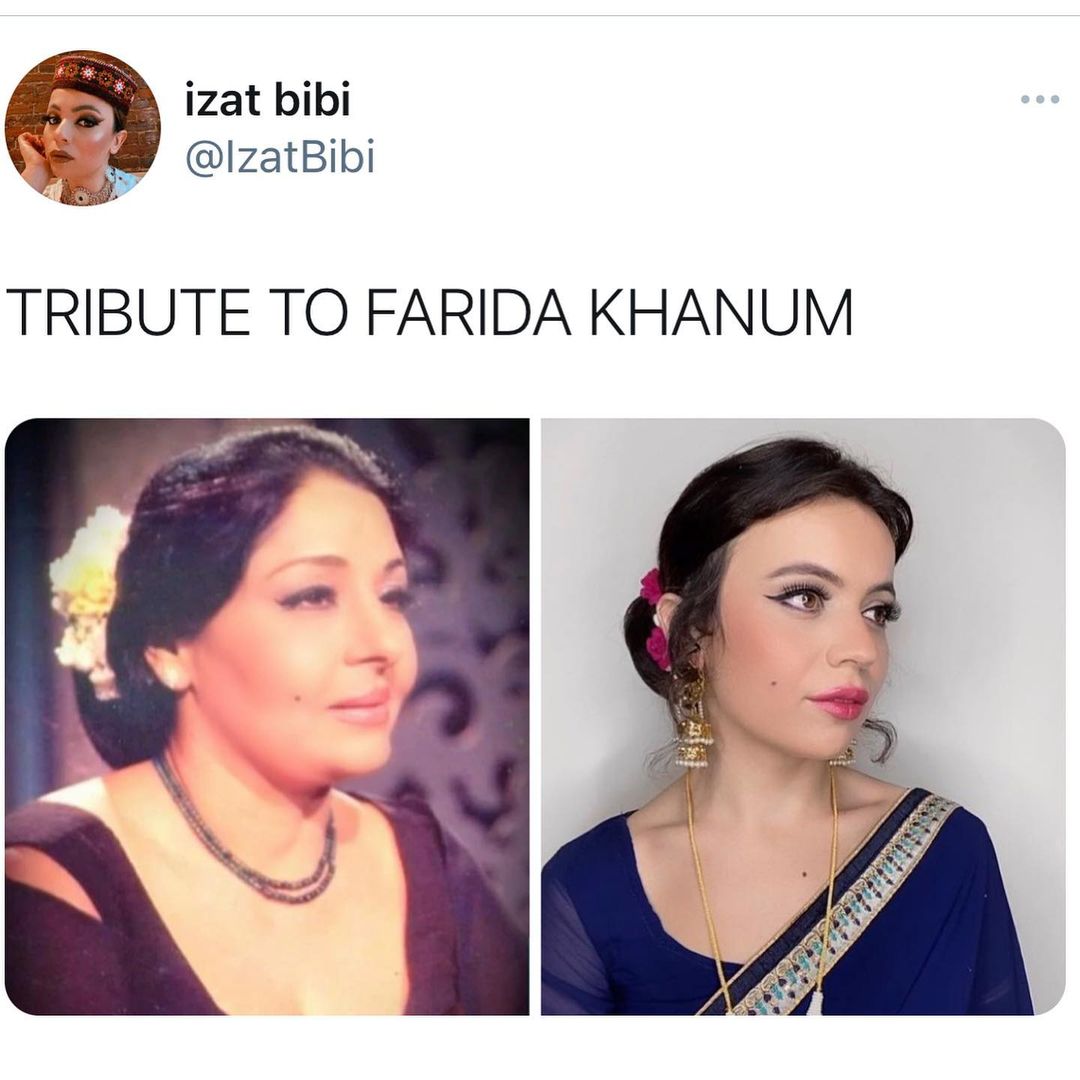 Izat Bibi won everyone's heart by recreating the look of living legend Abida Perveen.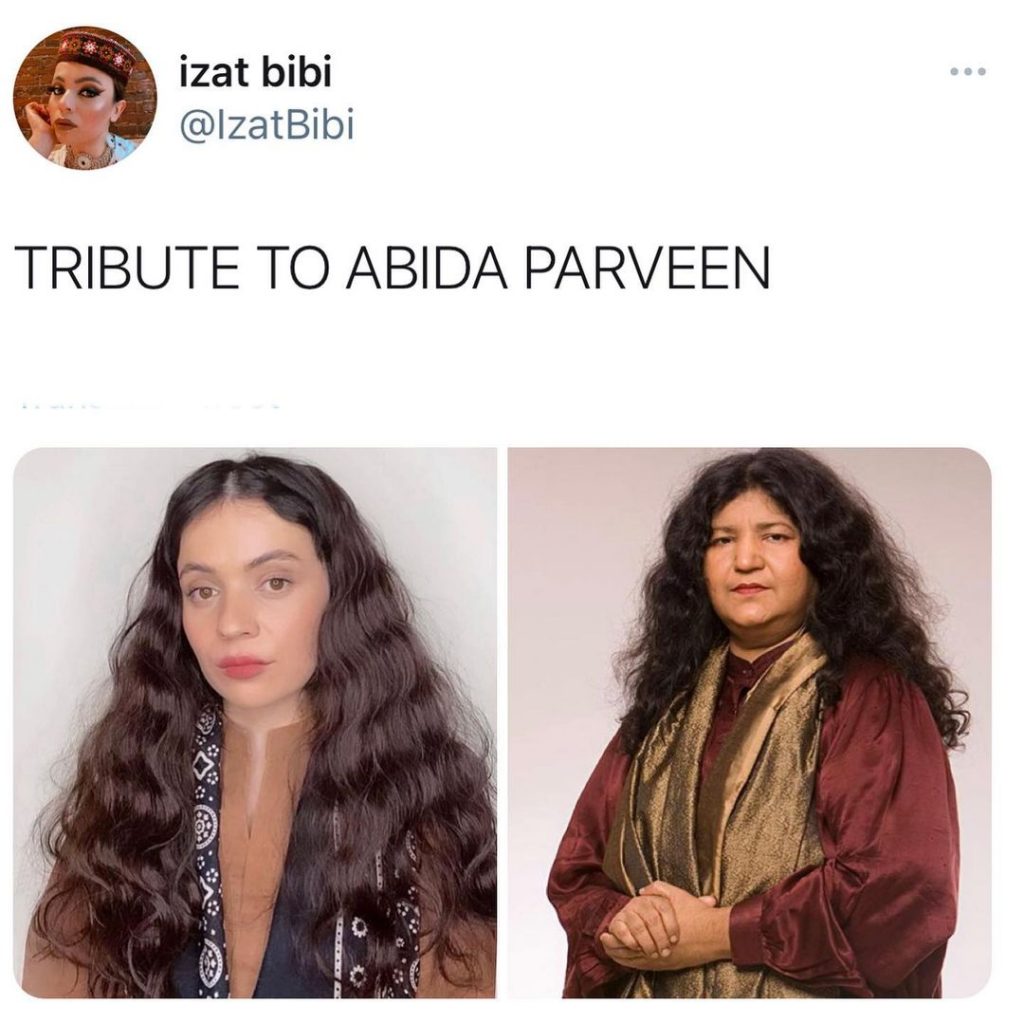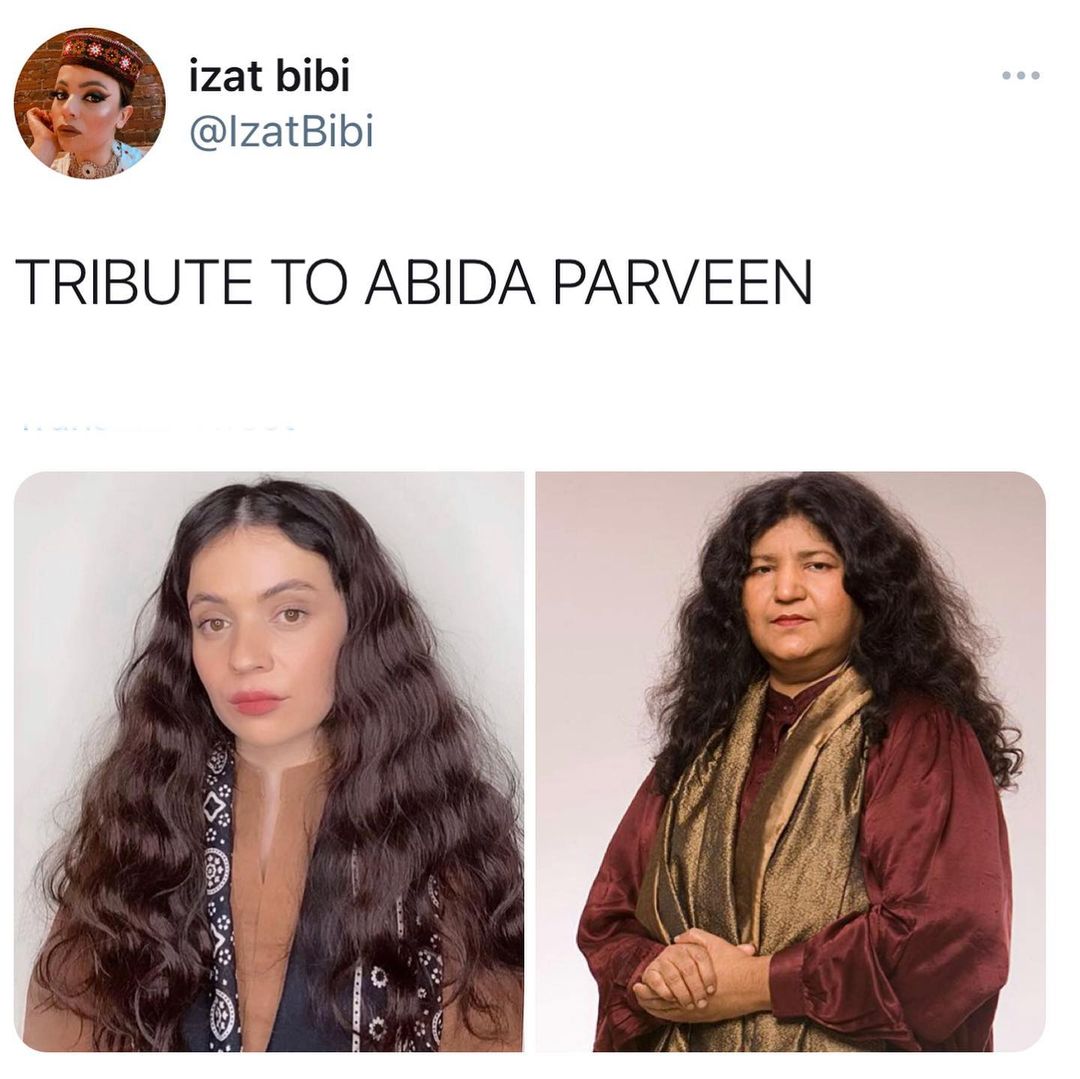 Musarrat Nazir's look is also recreated by her.