Drama serial Habs is getting popular among masses because of its unique storyline. The drama features Ushna Shah and Feroze Khan as main leads. Both of them are strong actors and they are adored by a huge number of fans. Fans love them for their excellent acting skills.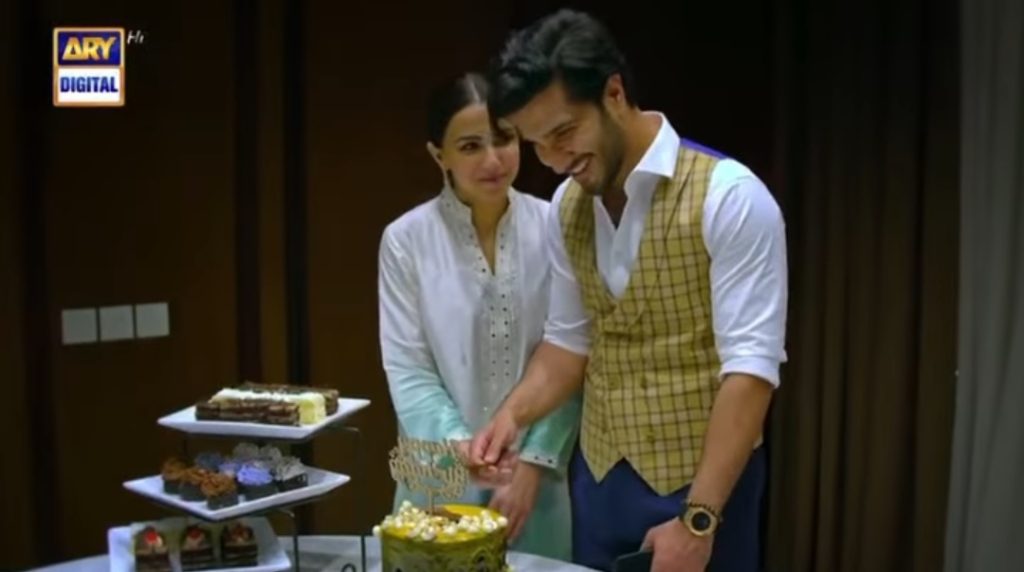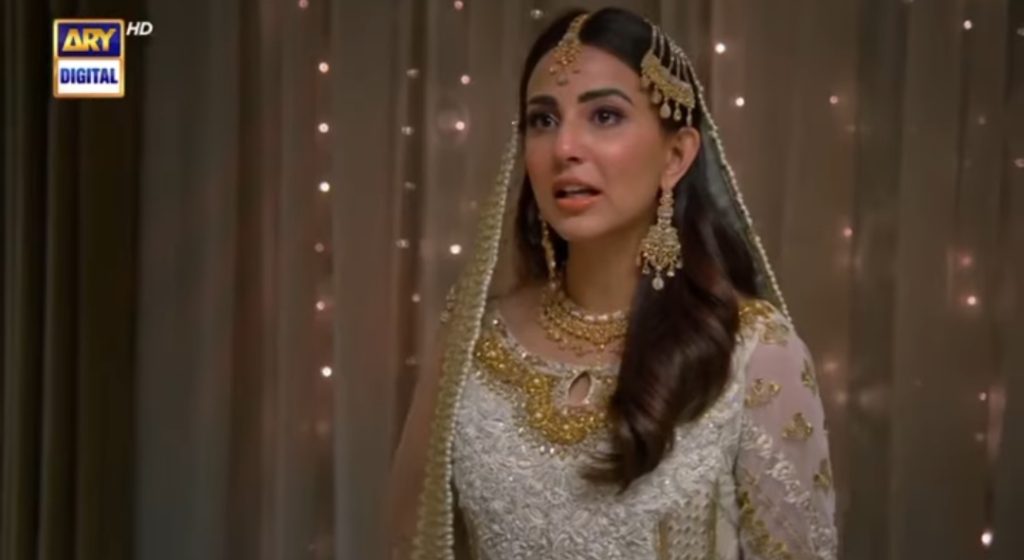 Drama serial Habs is a Six Sigma Entertainment production, written by Aliya Makhdoom and directed by Musadik Malek. The cast also includes Ayesha Omar.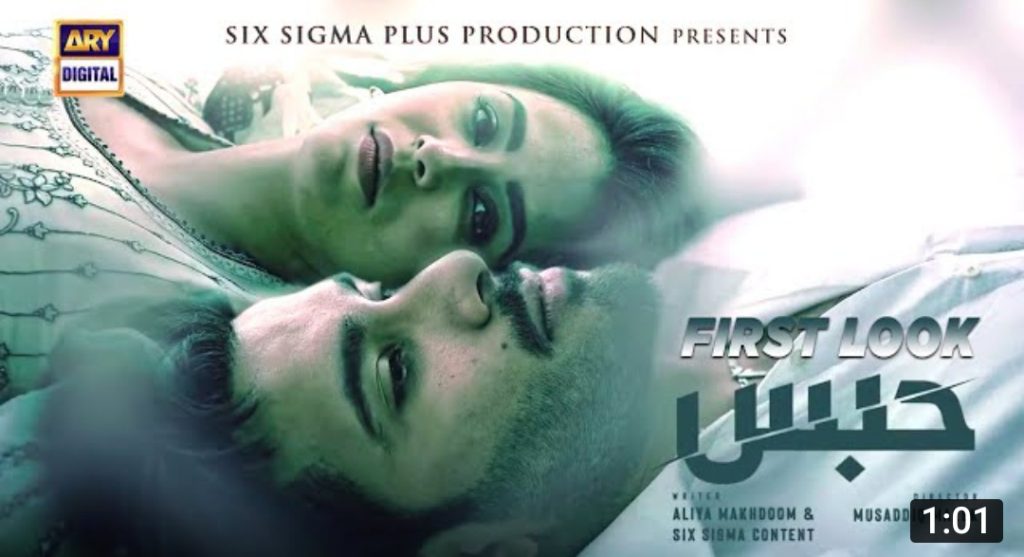 In the recent episode of the drama, fans loved the track of Ushna Shah and Feroze Khan. Fans are praising their on-screen chemistry and their characters. They loved Basit's gradual and natural attraction towards Ayesha.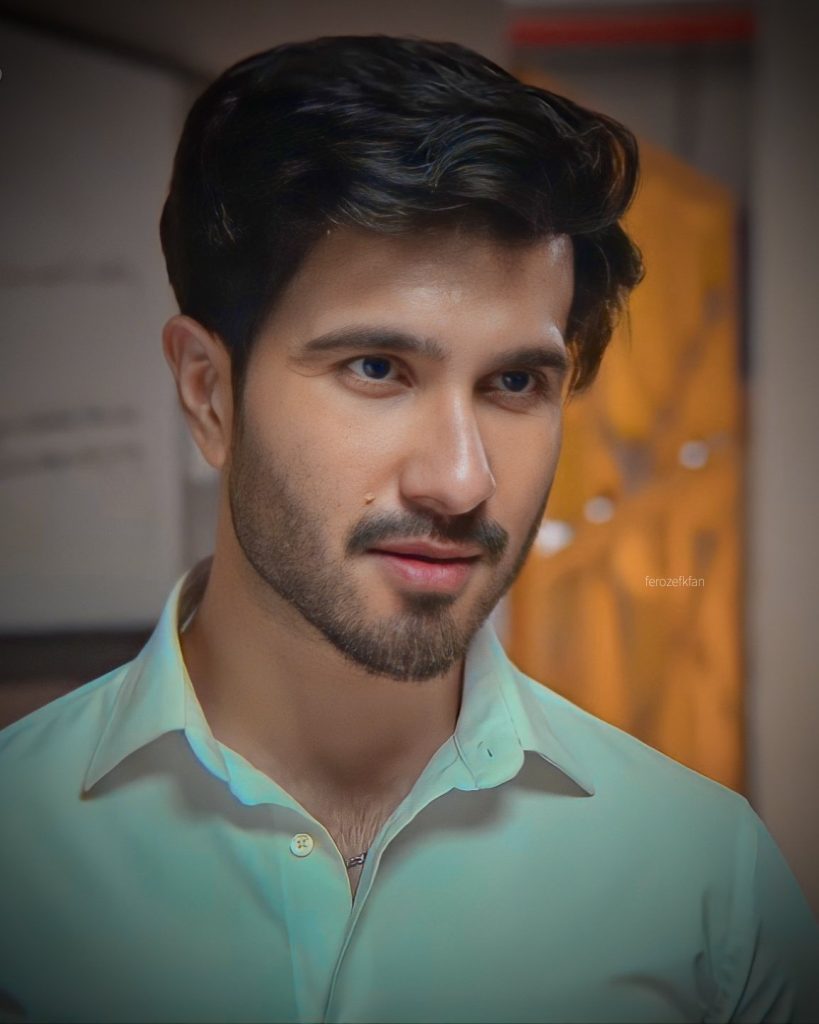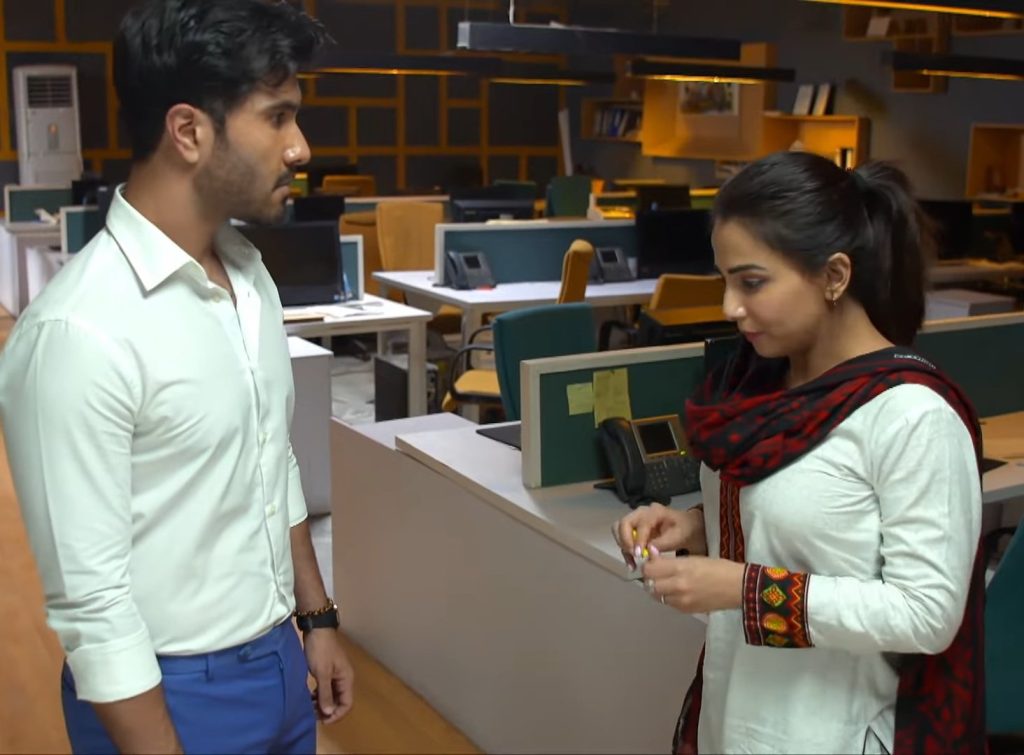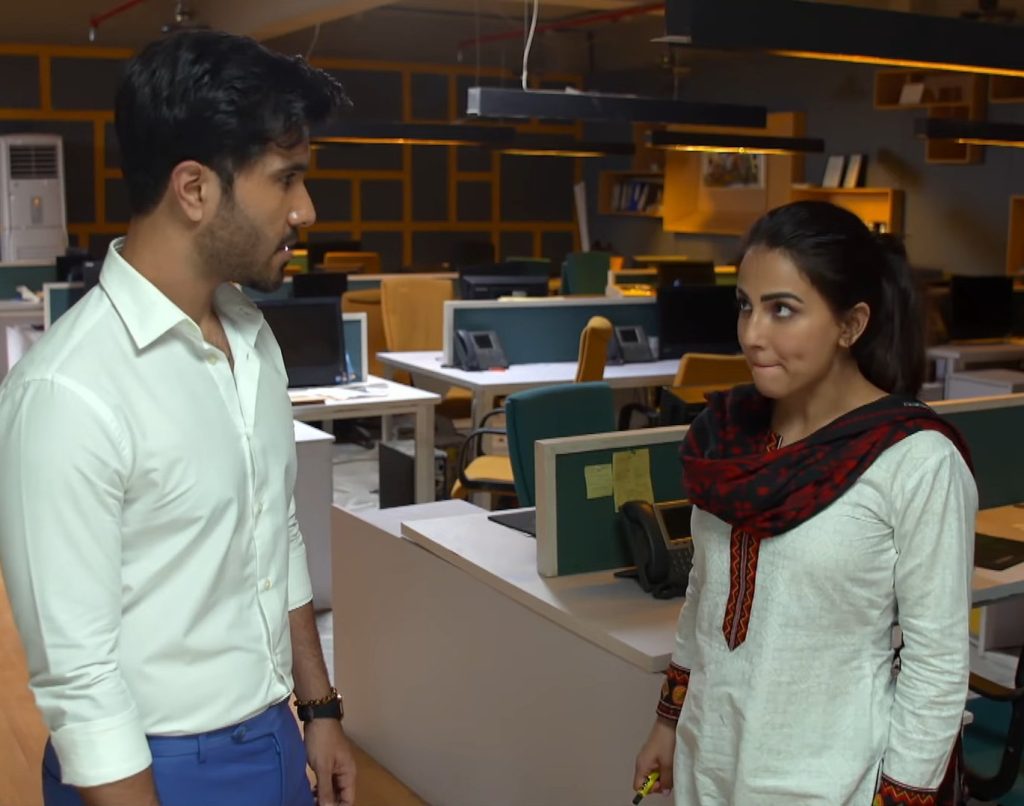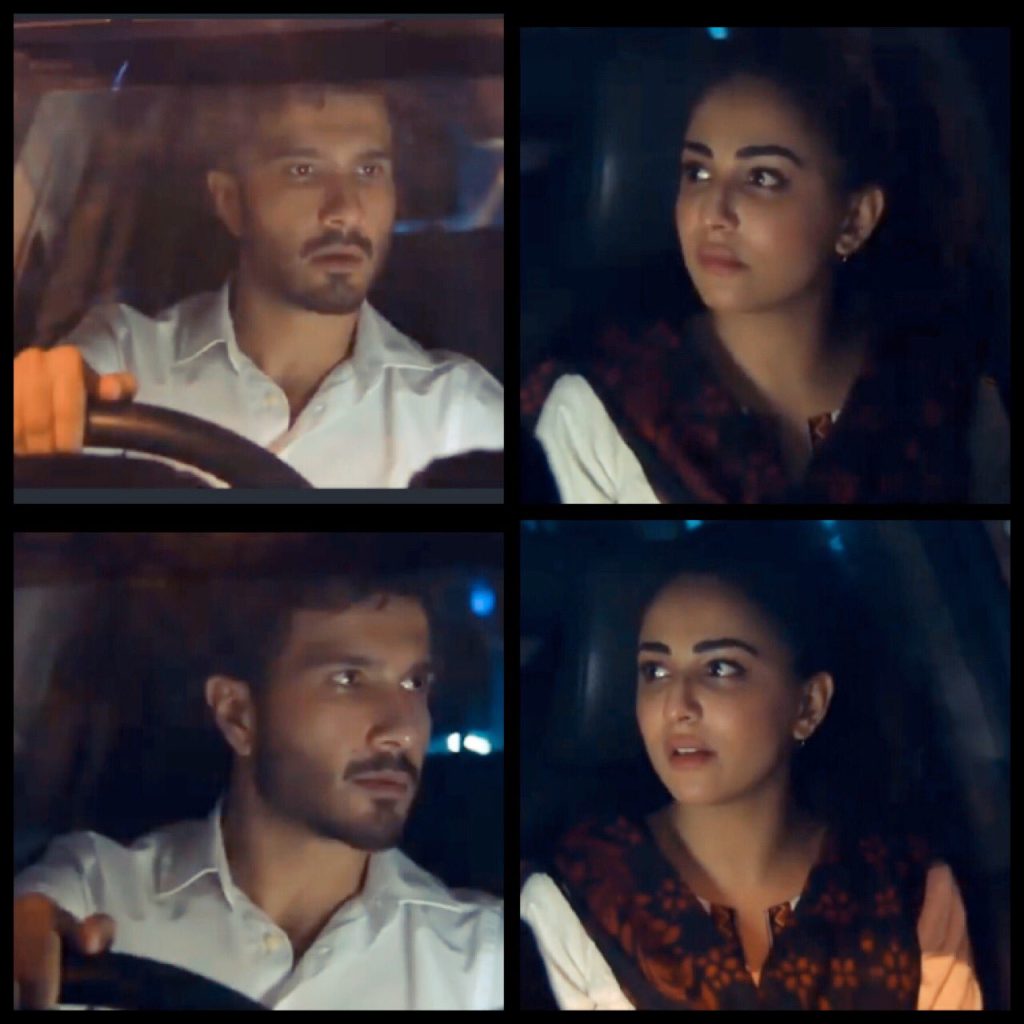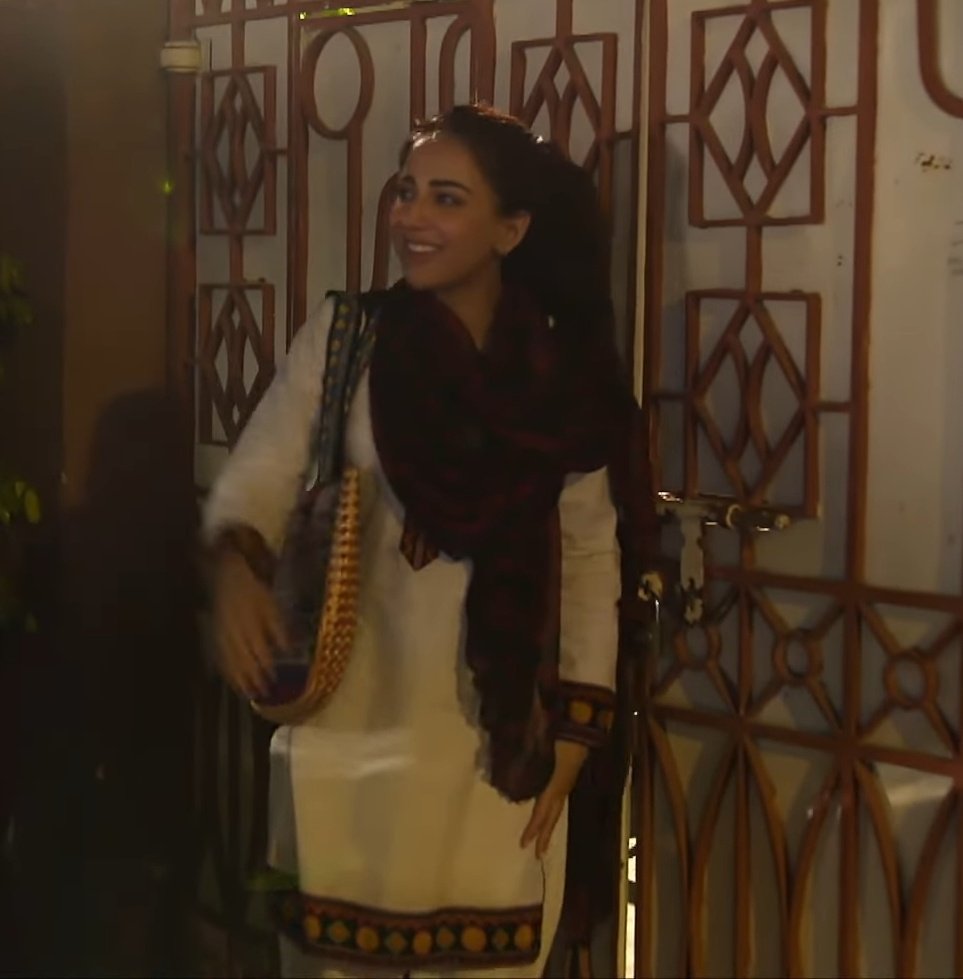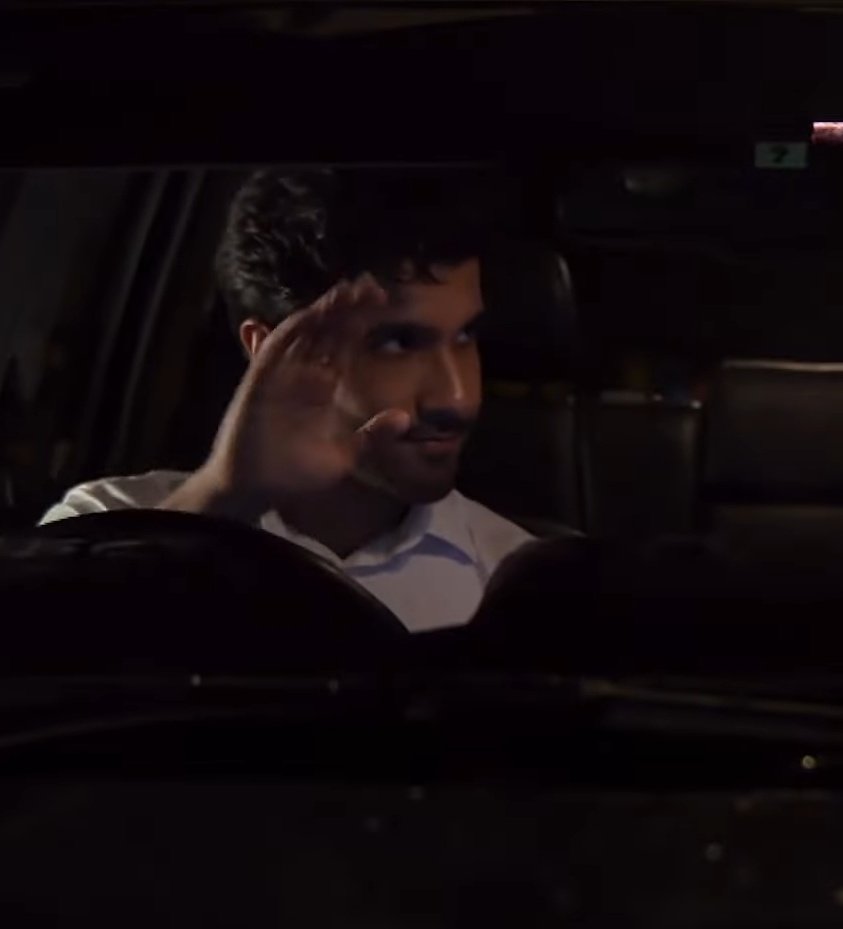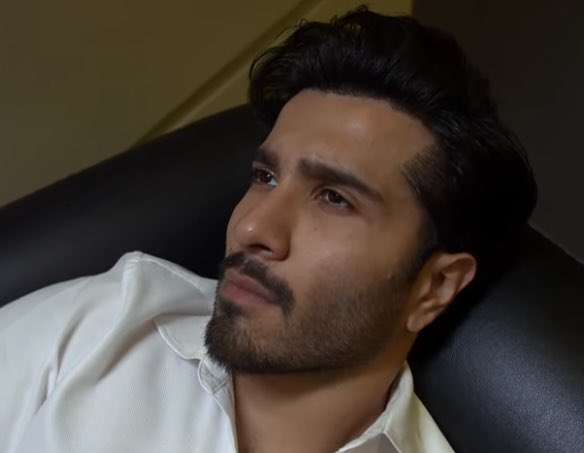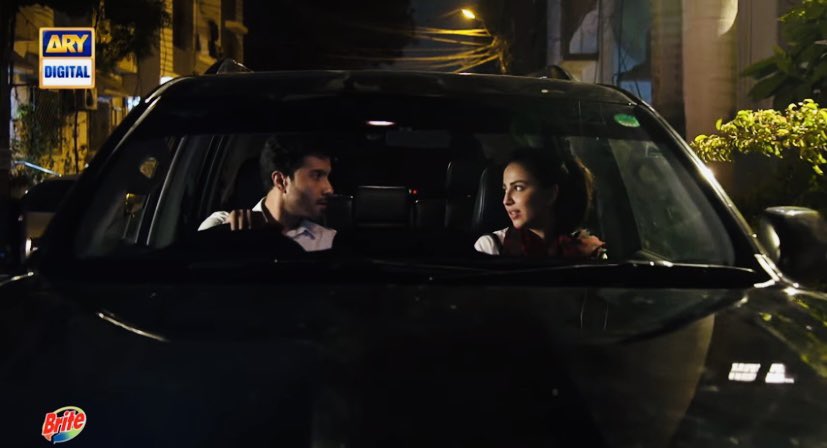 Fans are also making sweet video mashups for the couple. They are praising the well-knitted episode in which multiple interactions between the two took place. One fan wrote, "Chemistry screams through the screen!!. They have that sparkle between them. When they both comes in the same frame, the screen glitters!". Fans are loving that Basit is taking interest in Ayesha and also thinking about her problems. One fan loved the car scene and wrote, "Nothing, just them smiling & waving at each other, they seemed so friendly for those 3 secs here". Fans loved the drama and the development of the story. Here are tweets and comments of fans.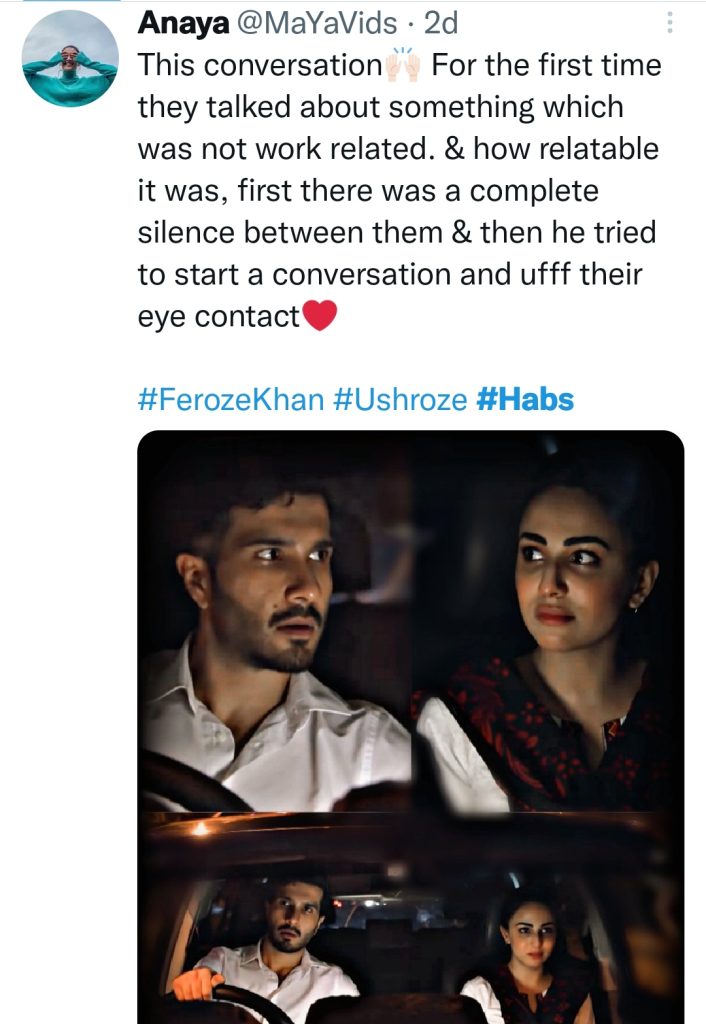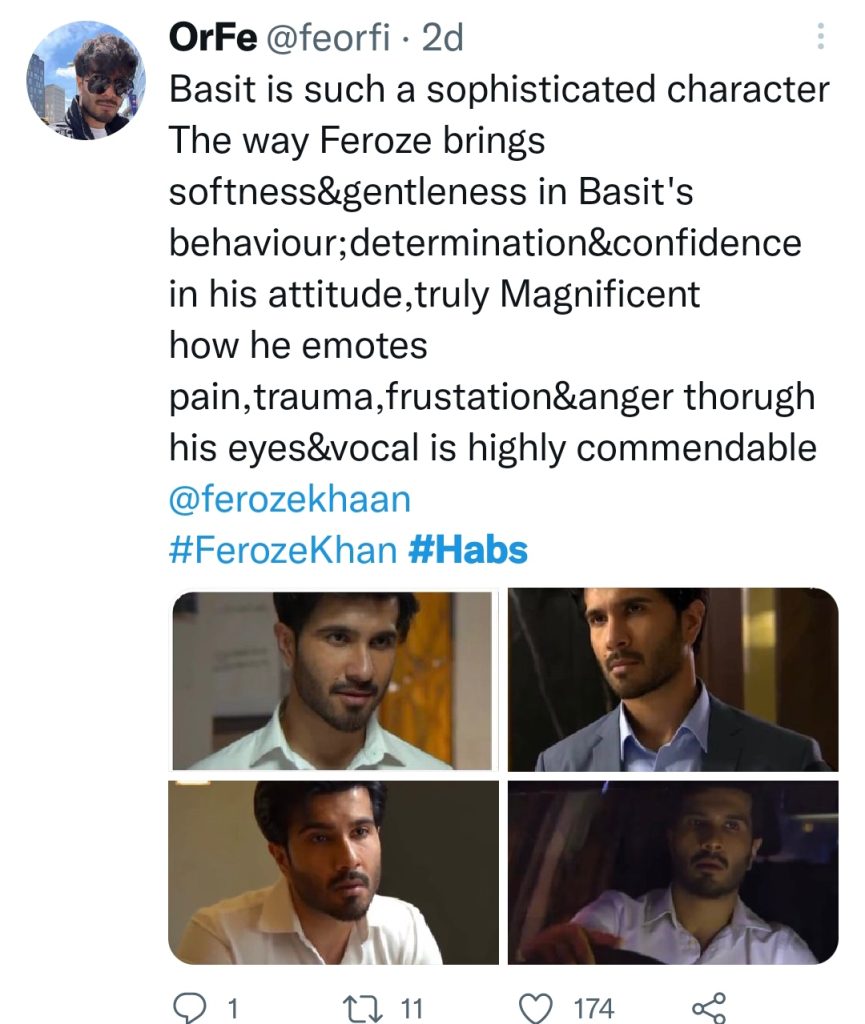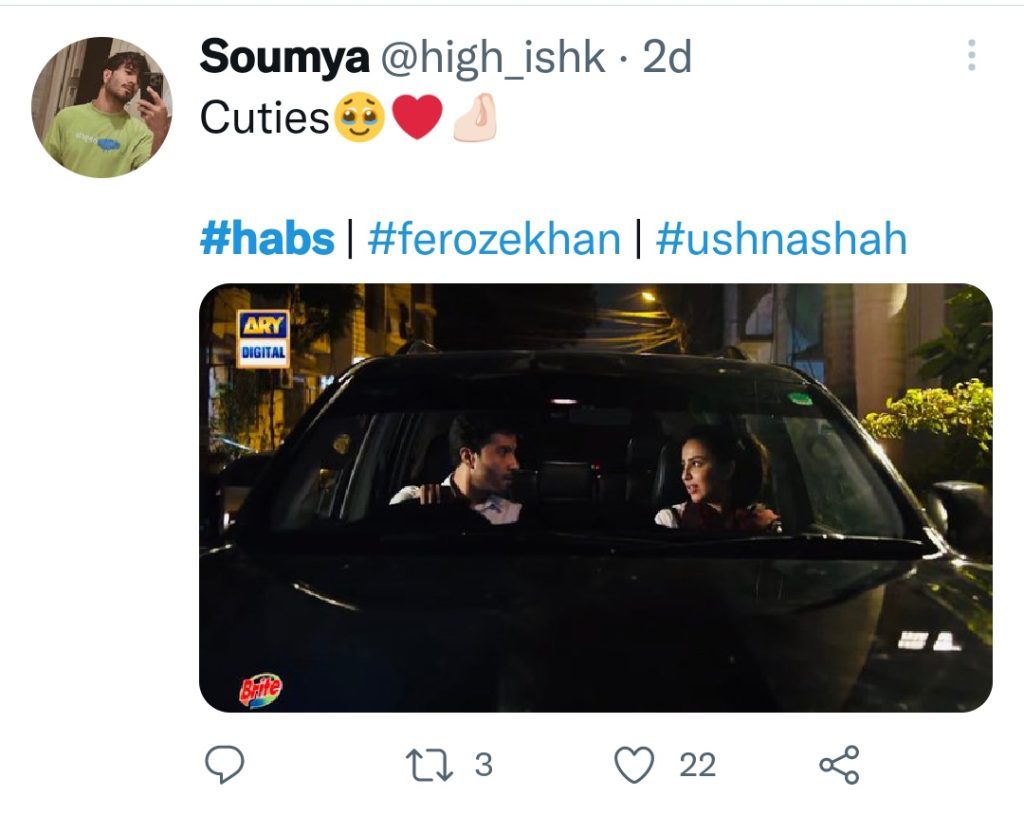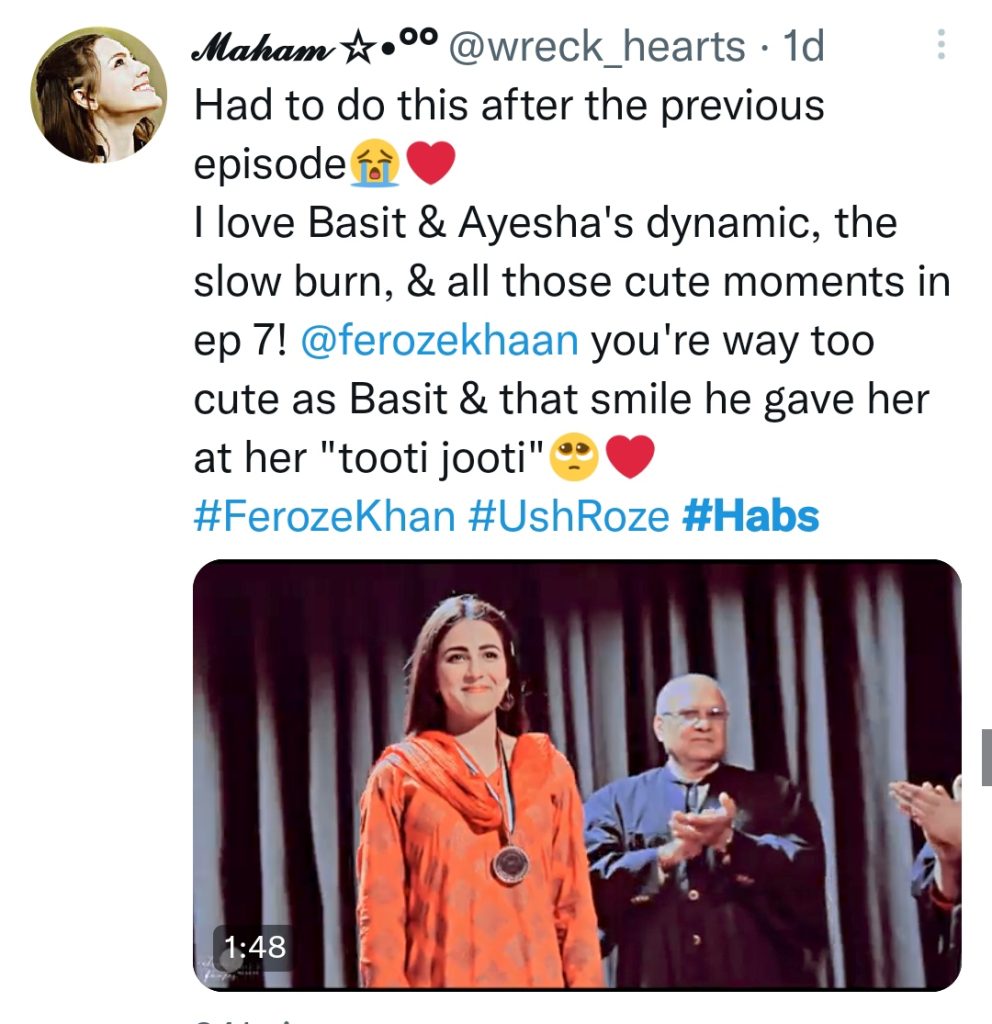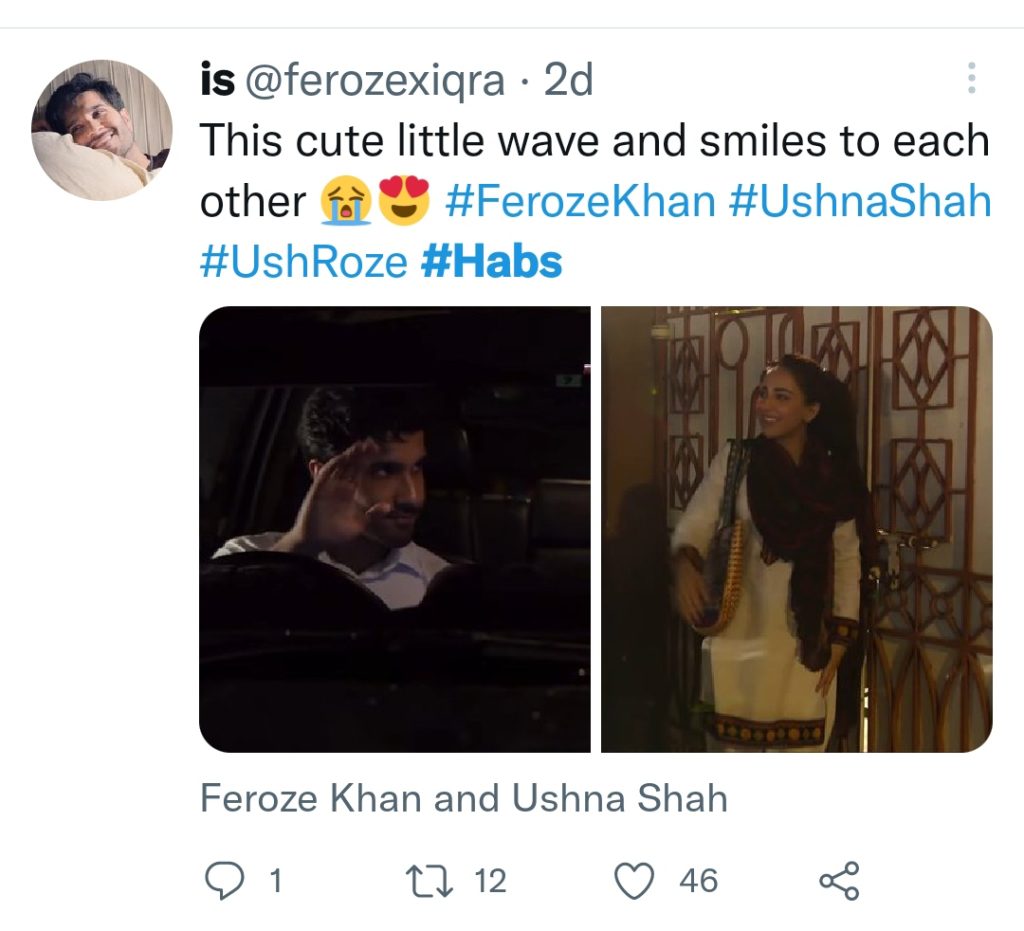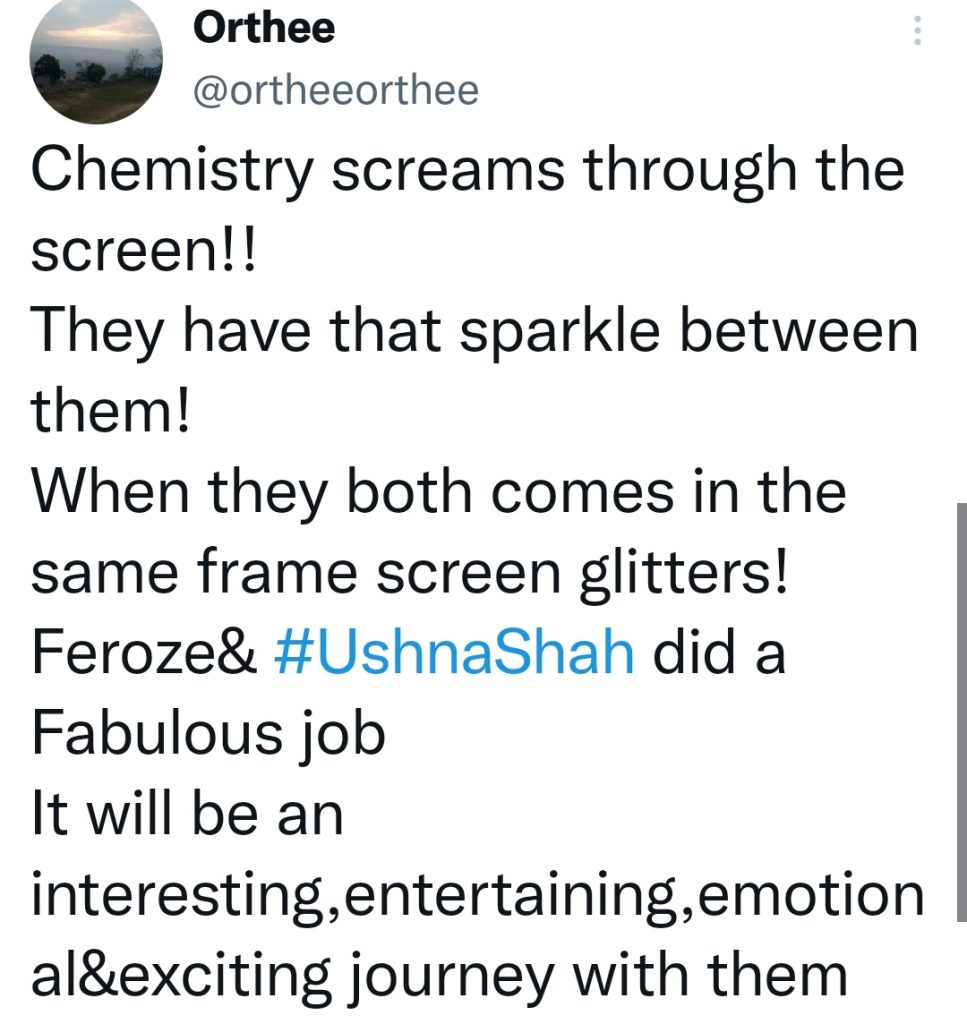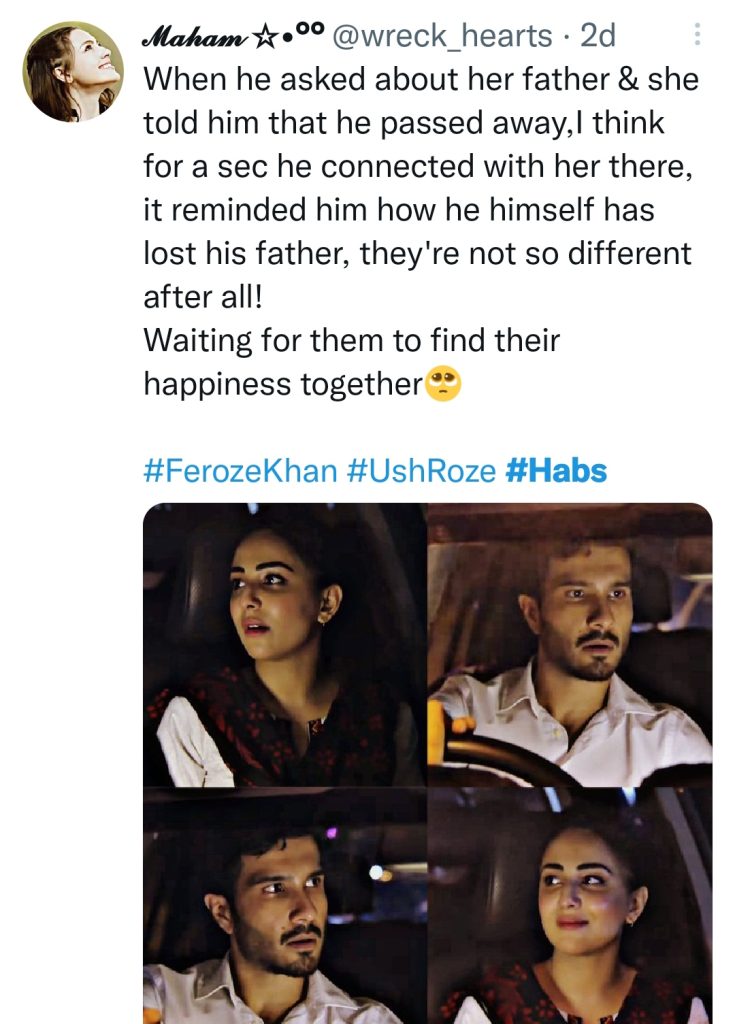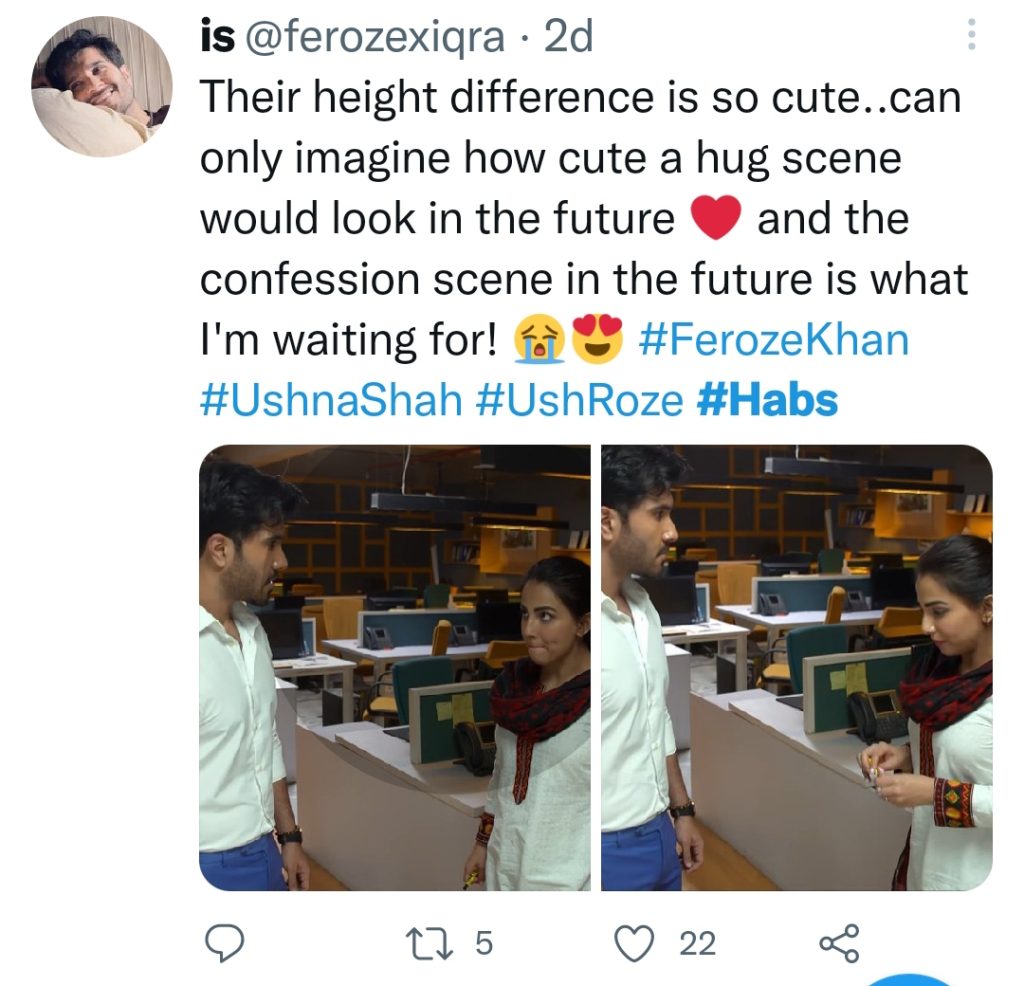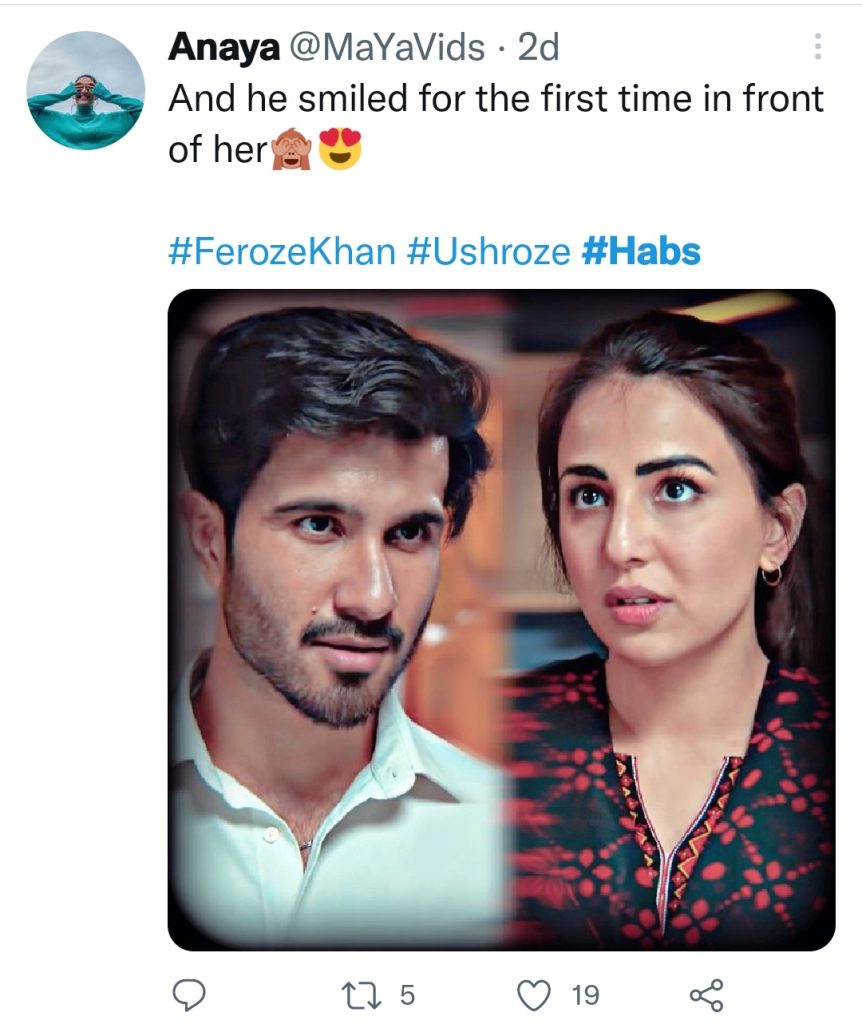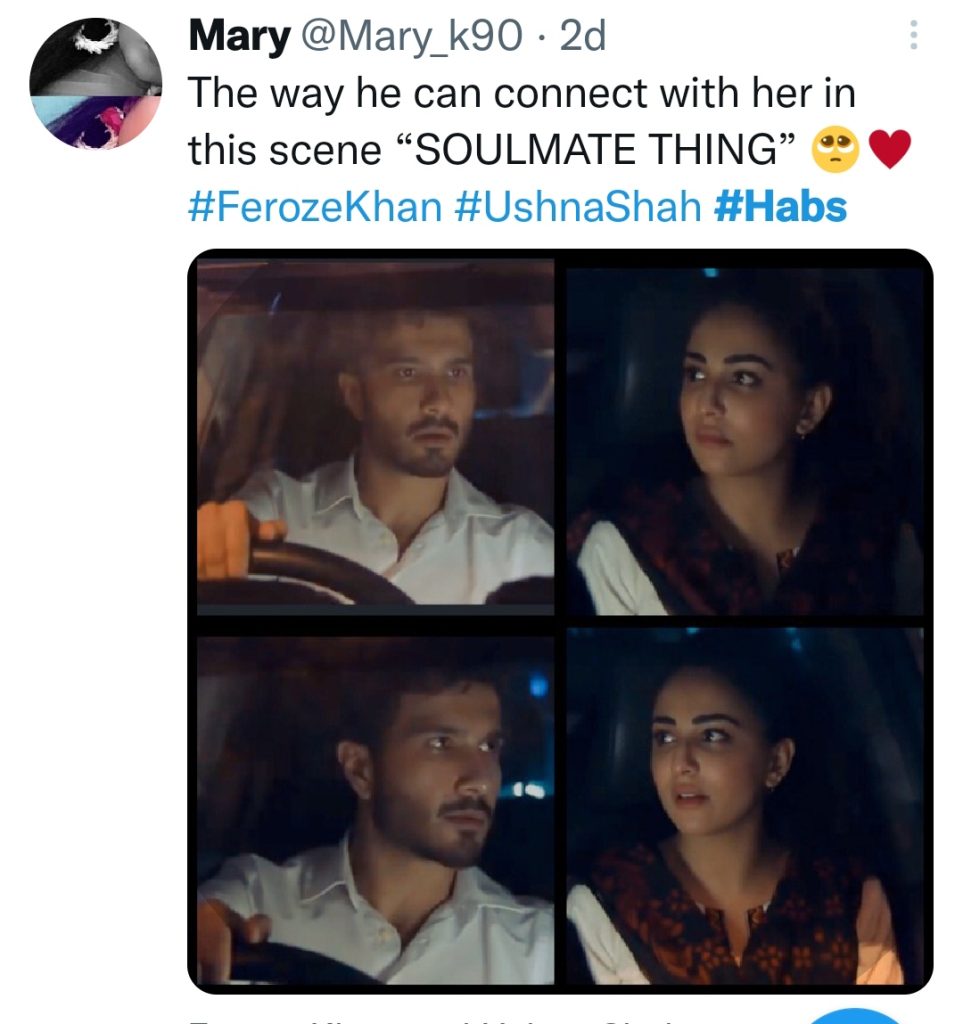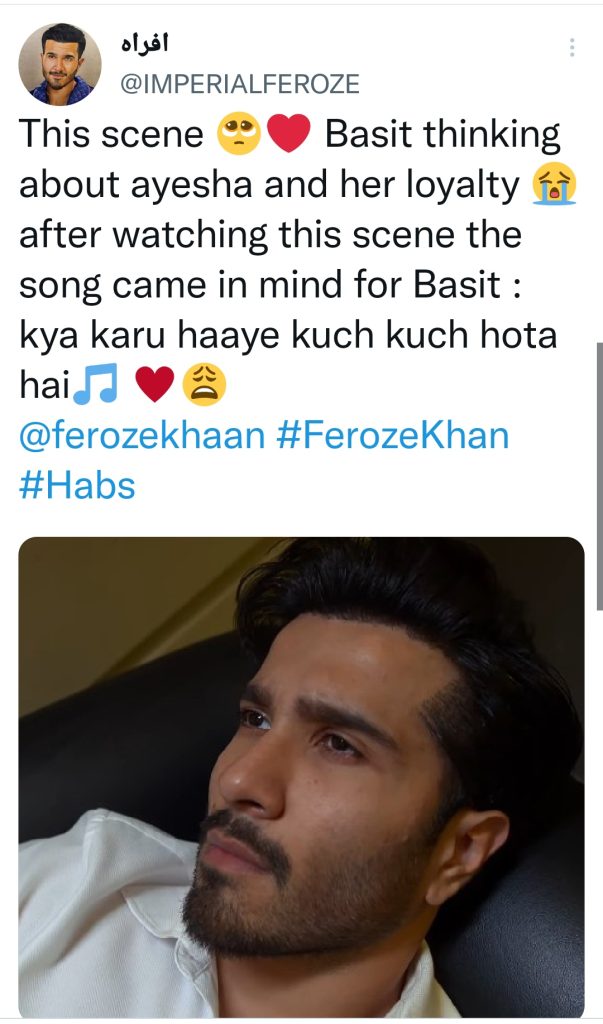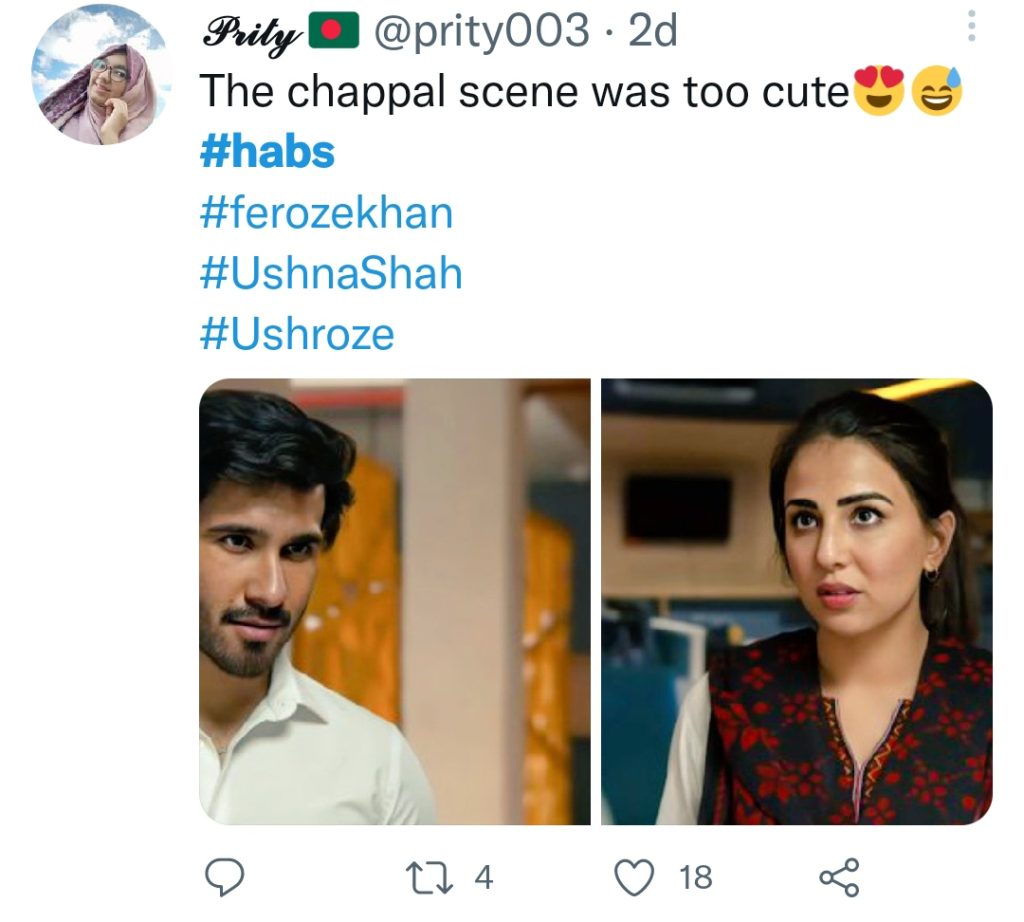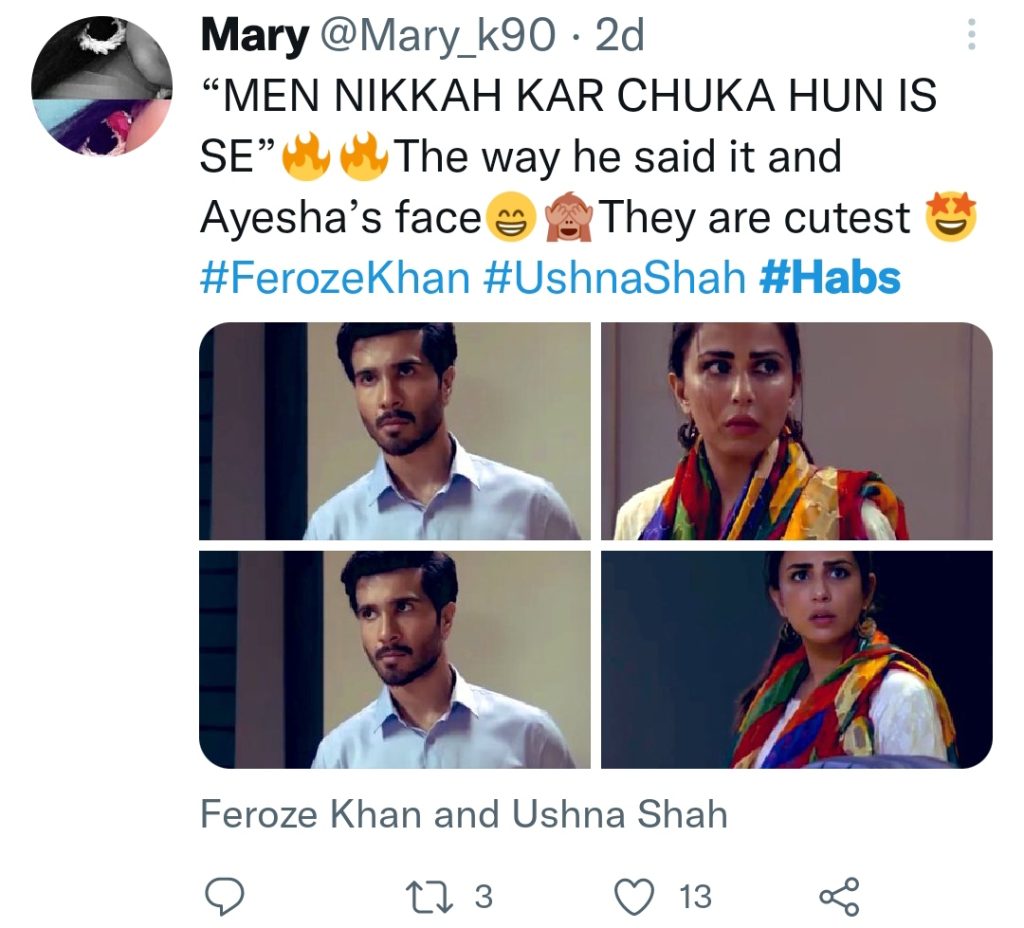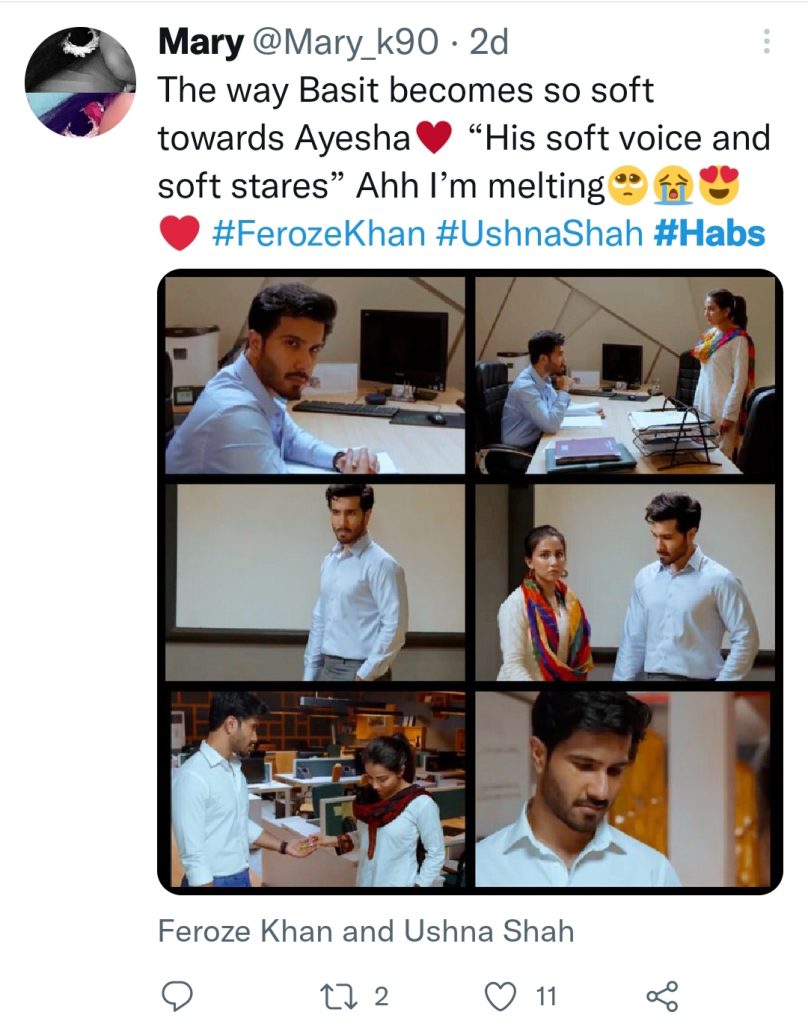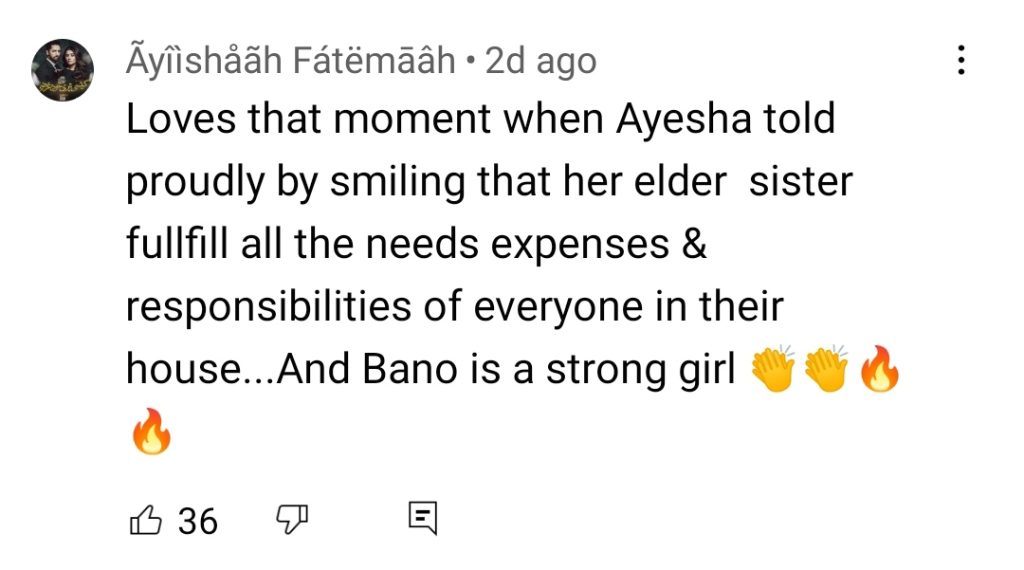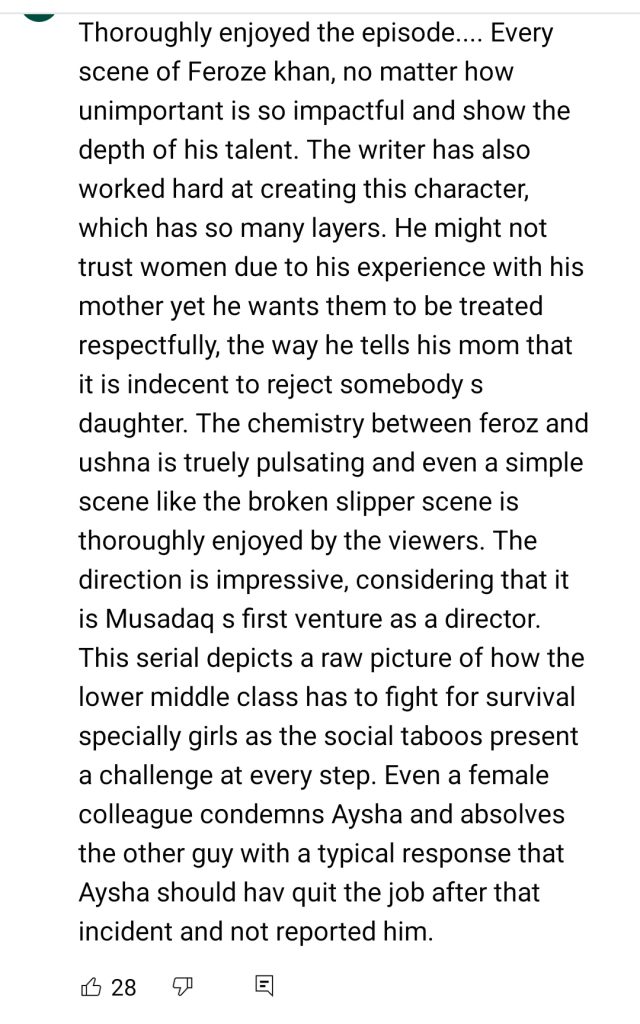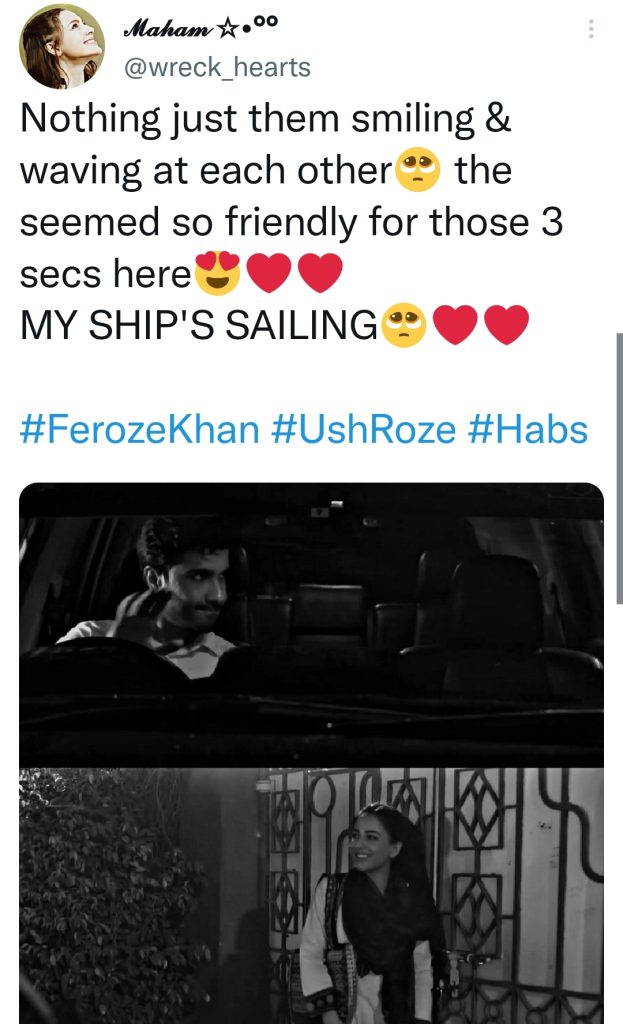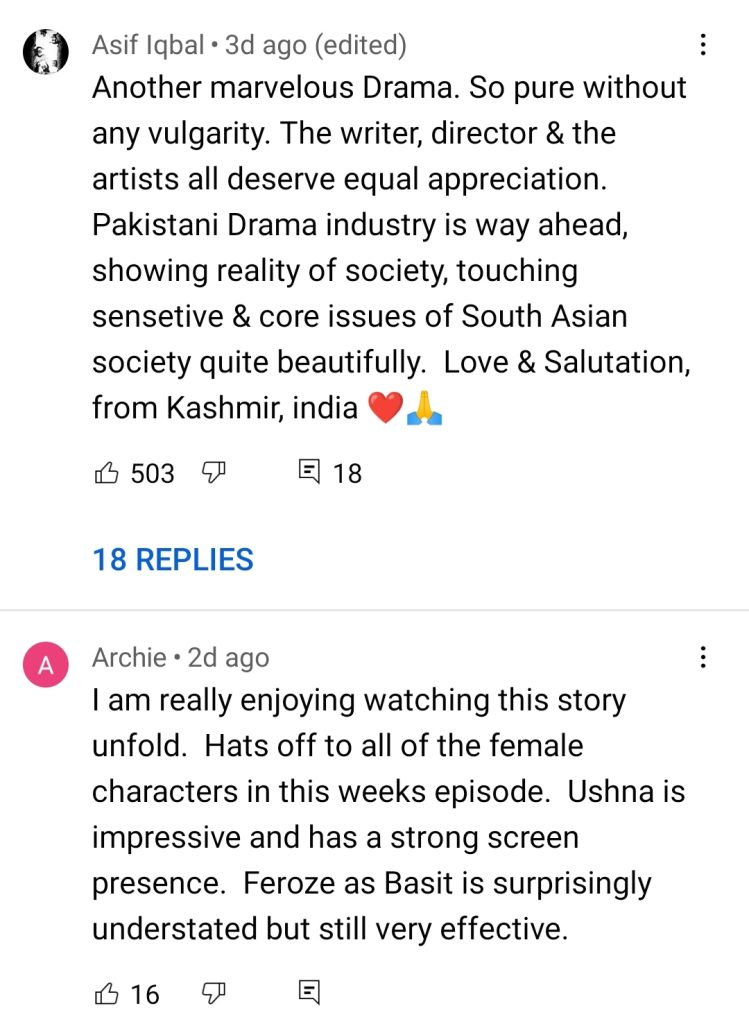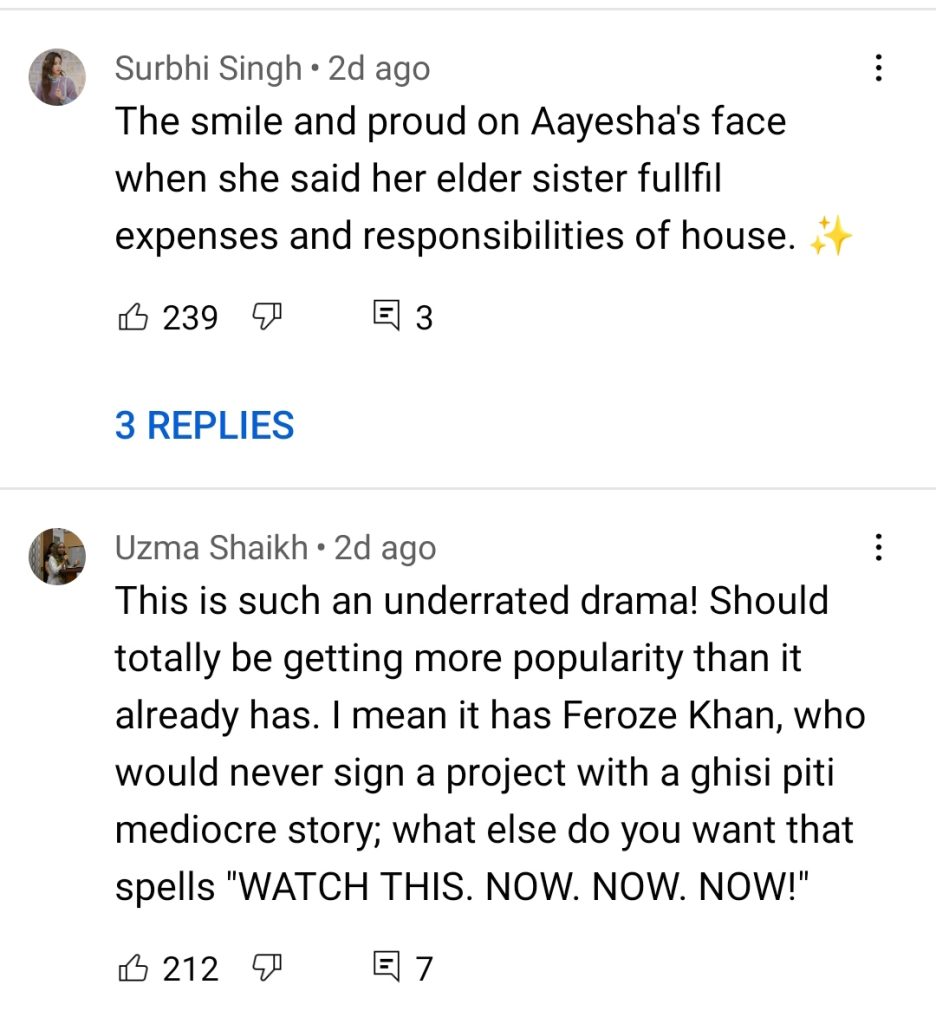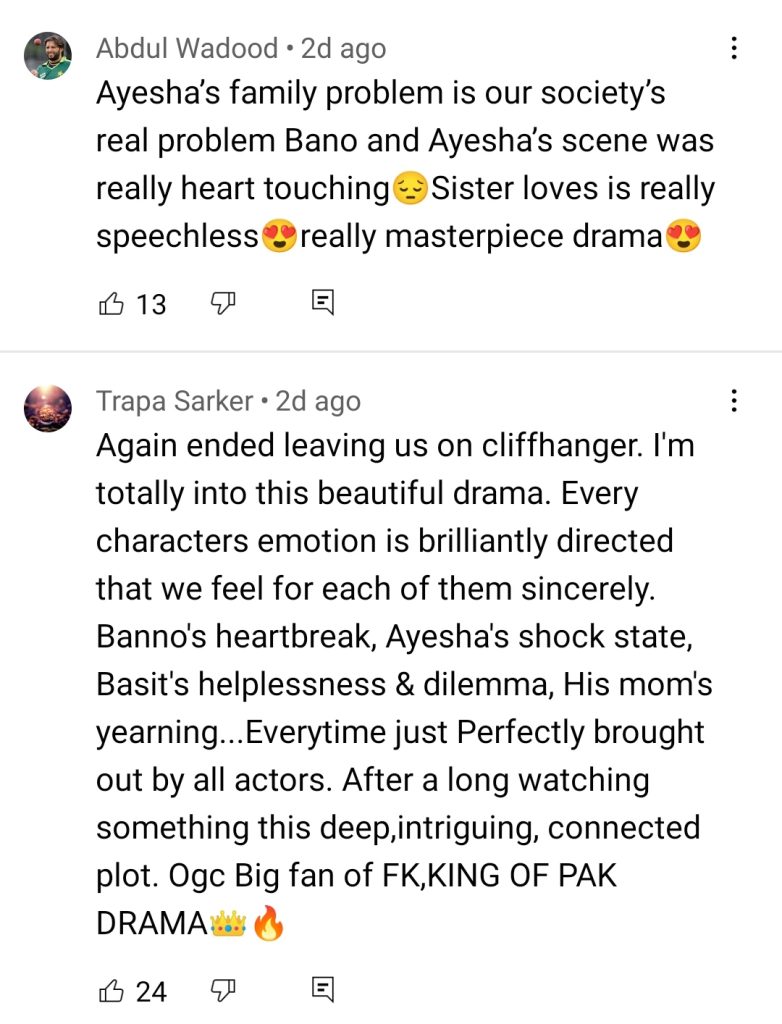 Here is a VM by a fan.
Had to do this after the previous episode😭❤️
I love Basit & Ayesha's dynamic, the slow burn, & all those cute moments in ep 7! @ferozekhaan you're way too cute as Basit & that smile he gave her at her "tooti jooti"🥺❤ #FerozeKhan #UshRoze #Habs pic.twitter.com/zkFVmxD2UO

— 𝓜𝓪𝓱𝓪𝓶 ☆•°° (@wreck_hearts) June 23, 2022