Yumna Zaidi is a very talented and brilliant Pakistani television actress. She is known for her dramas including Khushi Ek Roag, Meri Dulari, Dil Muhallay Ki Haveli, Rishtay Kuch Adhooray Se, Mausam, Guzaarish, Zara Yaad Kar, Dil Na Umeed To Nahi and Pyaar Ke Sadkey. She has established good name in the television industry and has obtained many awards including Lux style awards.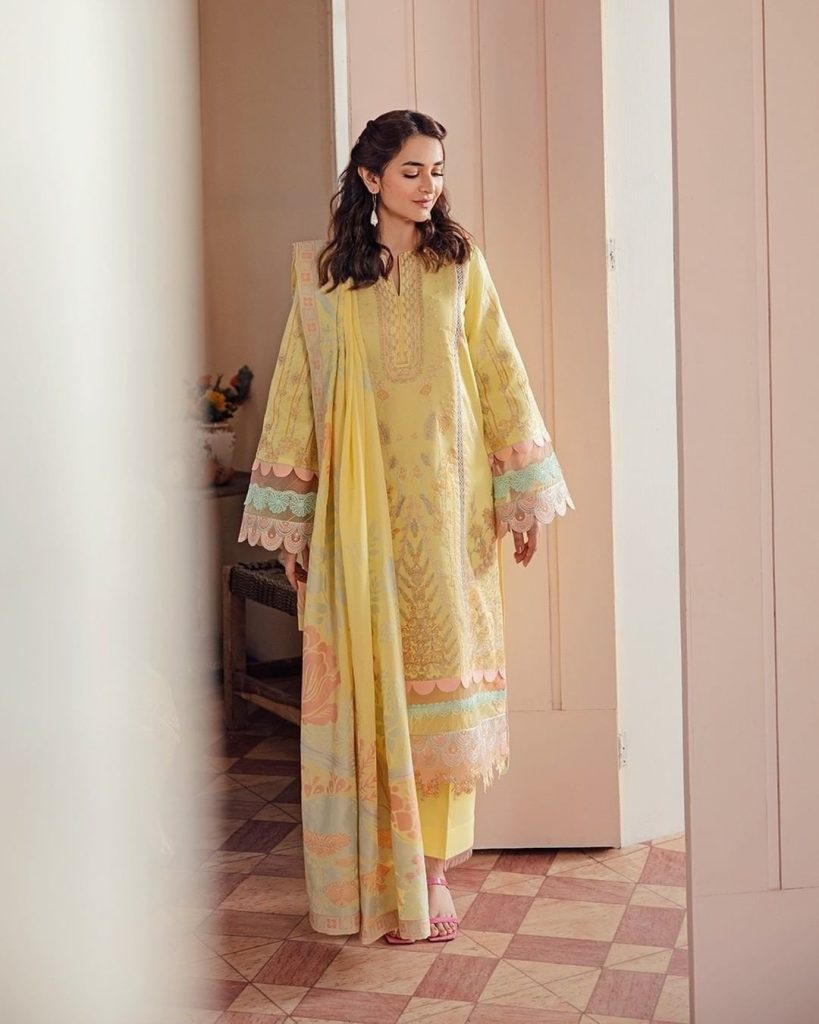 A few of her latest dramas including Pyar Kay Sadqay, Dil Na Umeed To Nahi, Sinf E Aahan & Parizaad fetched her more popularity and fame.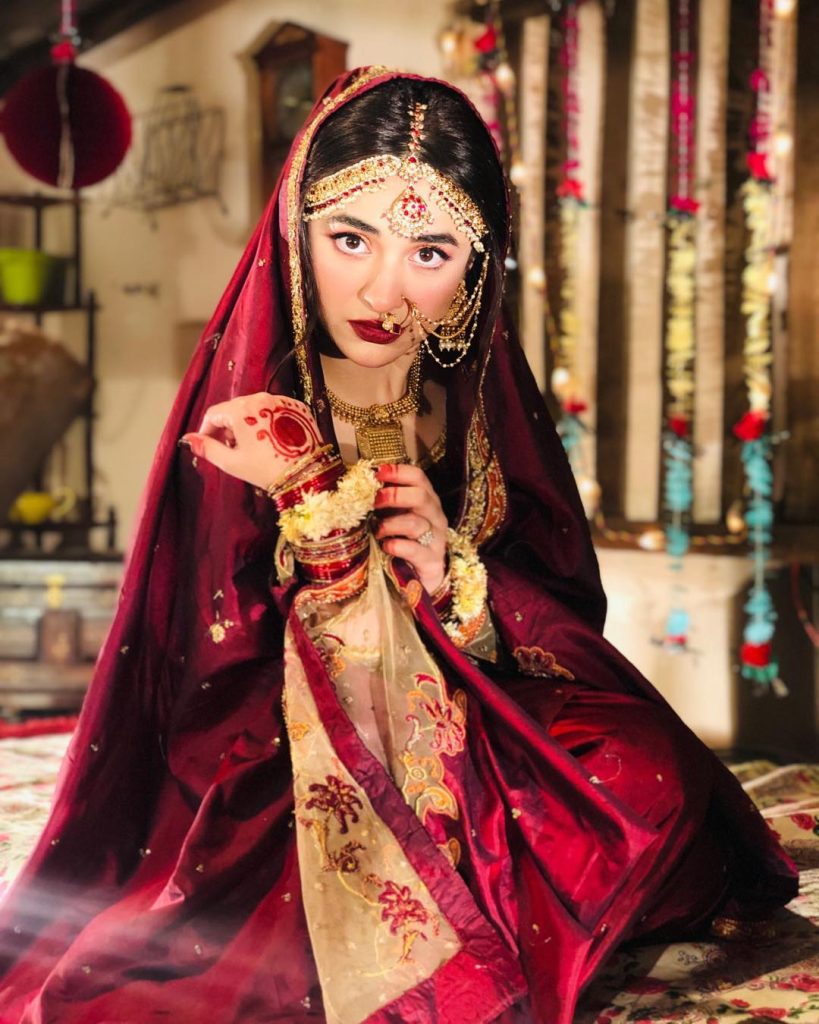 Lately, Yumna Zaidi has posted her salute scene from Sinf E Aahan in which she was performing the salute. Talking about the scene, she told fans that she only managed to perform it well in the love of her country, Pakistan, she said that she did it in temperature. The scene was very well performed by her. No doubt, Yumna is an amazingly talented performer.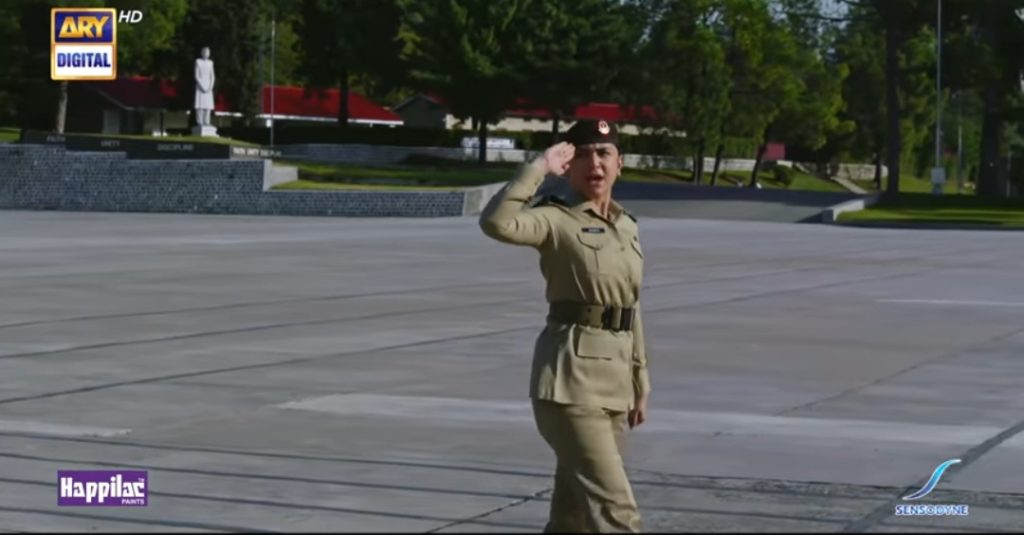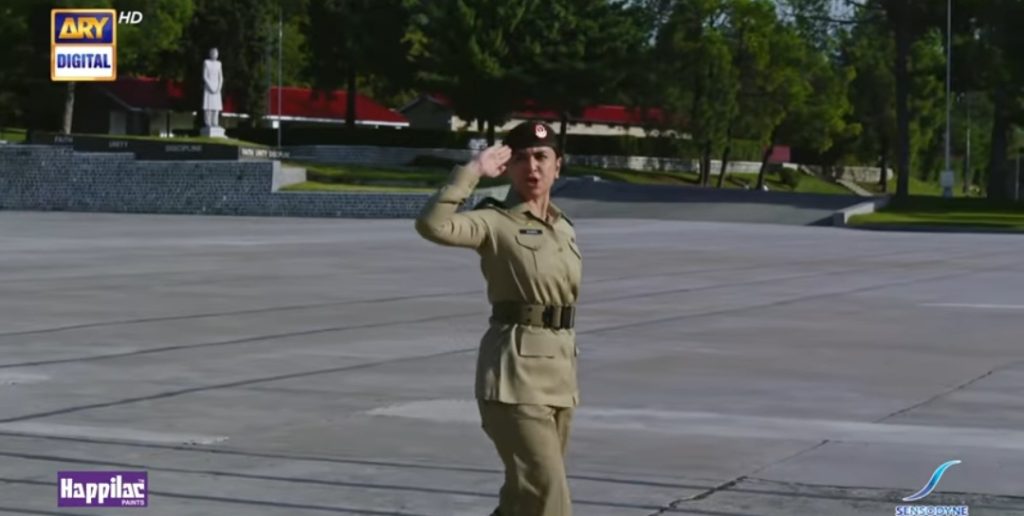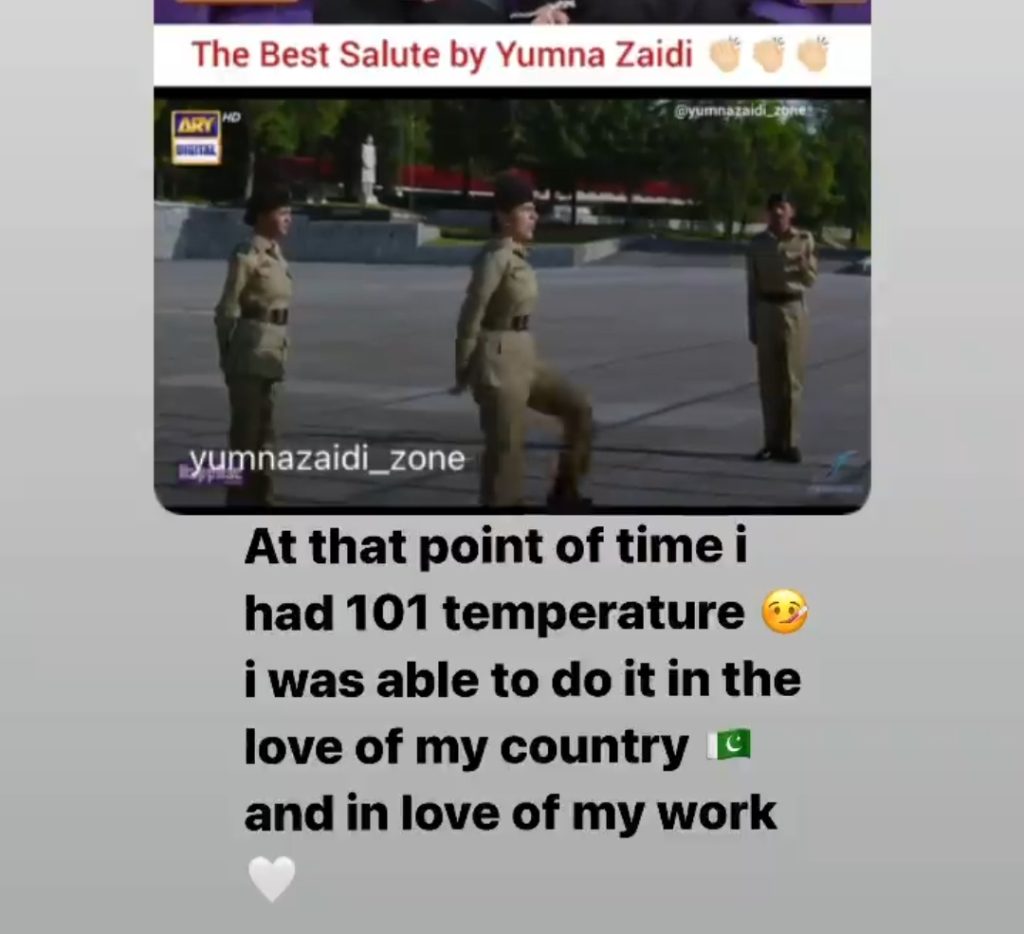 Fans, however, refuted her explanation and said that she did it in the love of country. Netizens, said that she did it first in the love of money. Mostly people said that all the actors do it as part of their jobs, one fan said that actors try to sell two nation theory. Everyone asked her if she's doing it for free or taking two three lacs per episode. They were of the view that it should have been done for free in love of country. Here is video followed by comments.