Faryal Gohar is a brilliant Pakistani television and film actor who rose to fame through her amazing television performances. Her notable drama serial was Chaand Garehan which made her extremely popular. She currently owns a good position in government. The beautiful actress was once married to ace Pakistani actor and painter Jamal Shah. Faryal Gohar is adored because of her stunning personality. Recently, the gorgeous actor appeared in Shan E Sahoor with Nida Yasir where she talked about conservative mindsets of people towards art and culture.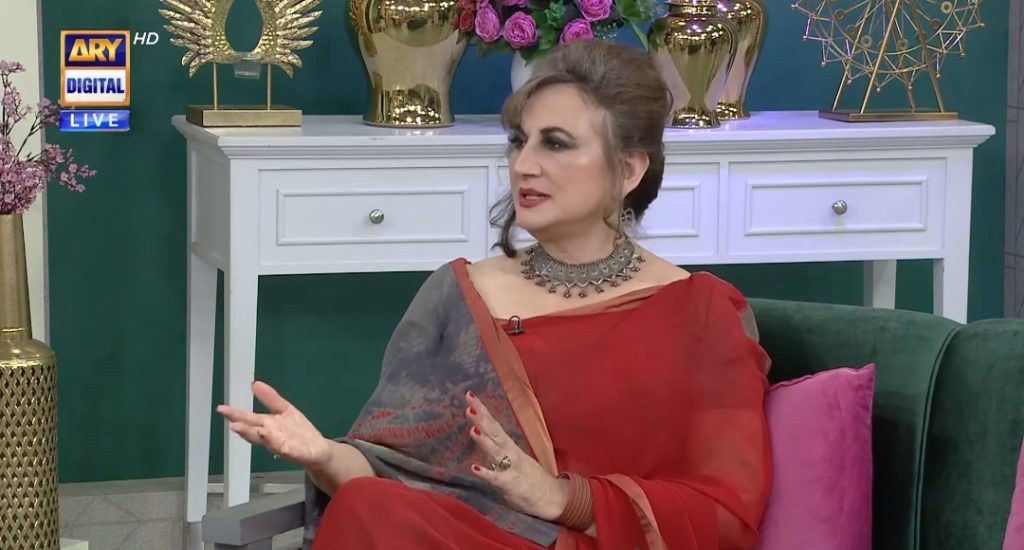 Taking about it, she said, "I remember I used to learn Kathak dance and my mother used to send me and Madeeha in Gancham studio in Karachi, we were learning Kathak dance from a Bangladeshi Hindu family, we were brought up here, in our family all these arts were cultivated, but our neighbourhood (especially newly migrated people) used to dislike this profession and one of our close neighbours used to throw stones on our gate just because we were learning dance and music, so this was the scenario back then"

What do you think about it? Do let us know!