Fatima Effendi is a well-recognized Pakistani actress!; known for her spectacular performances in Kash Mai Teri Beti Na Hoti, Man-O-Salwa, Ishq Ibadat and Meri Zaat Zarra-e-Benishan.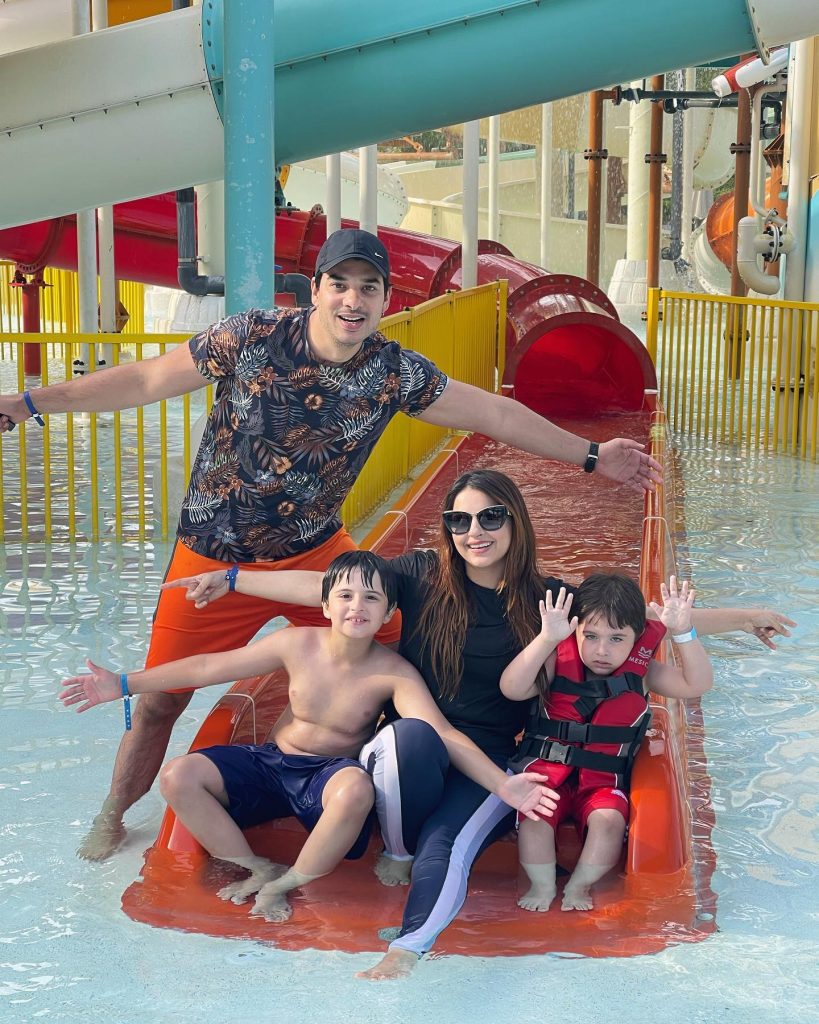 The gorgeous actress has been rocking in the showbiz arena for more than a couple of decades!
Fatima was married to Kanwar Arsalan in year 2012; and the couple has been living in intimacy ever since then!
To this day, the duo has managed to bring a pair of little Prince Charmings into this world. Just recently, the entire family of four decided to go on a trip to Turkey.
In fact, photos taken from their vacation experiences have been stirring social media for the past couple of days.
Just a while back, Fatima once again updated her vacation status. As it happens, she's in Belek(means Gift): a small township in Turkey.
Fatima has been recording life-long memories together with her spouse and sons in Belek's 'The Land of Legends: Theme Park Hotel'!
In the photos, we can see the family members spending quality time in the park. From taking water slides to swimming underneath dark caves on inflated rafts, and even posing in front of some Atlantis-deity status; all of the pictures seem marvelous; and even invoke a bit of envy to be honest.
Fans have been particularly invested in this trip of Fatima's and comments keep flooding like a landslide!
Some guys are won over by Fatima's ability to stay fully covered in such a place. The fact was appreciated by others as well. Others were enchanted by how adorable the duo's younger son is! Finally, some others were thrilled by the beauty of Belek's landscape!