There are many Pakistanis who think that Pakistani celebrities should not work abroad. The issue raised a controversy in the recently held ARY Awards too. Fawad Khan is loved by many but there are some fans who are insecure that if Fawad Khan is a hit in India he may not work in Pakistan again therefore they are not in favor of him working there.
While talking to the reporters at the trailer launch of Khoobsurat Fawad Khan said about such fans, "The people who you are talking about are very few. There will be people who will criticize… they are entitled to their opinion. Art knows no culture and creed. As an actor I would like to explore myself. I do feel bad but I choose to ignore it. I think to pay attention to it is unnecessary."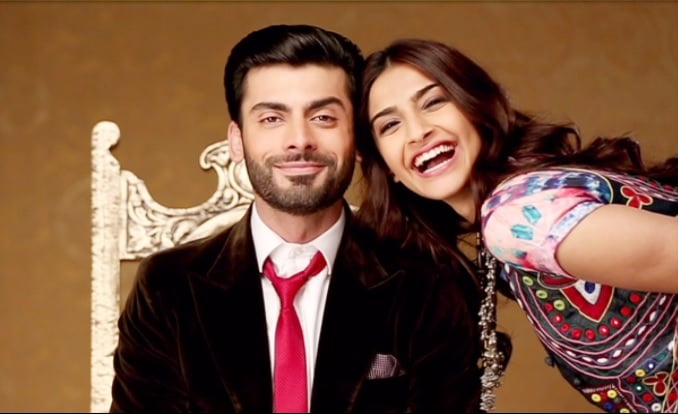 Fawad Khan also said that everyone in Bollywood had welcomed him with open arms. "Its an honour to be part of this film. I found this film and my part interesting. It was a learning opportunity and I am grateful for this. This was an alien… New environment for me. But everyone made me comfortable. Everyone was warm and welcoming," he said.