Fawad Khan In Hello! Super Acheiver's List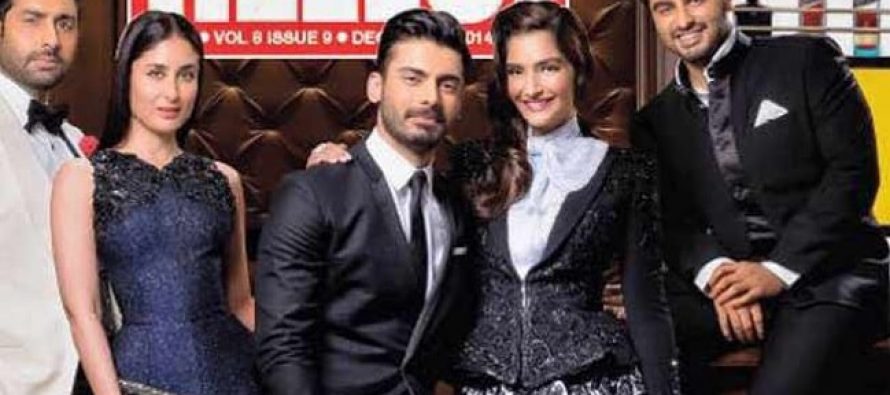 Fawad Khan has not only won hearts and bagged some good projects in India but he has already won the award for "Best Bollywood Debut" category in the Masala Awards 2014. Not only this Fawad Khan also graced the cover of Hello! Magazine in India in the special December edition. In this edition the magazine listed top super achievers and Fawad Khan is one of them.
The Pakistani actor is very happy because he achieved so much in the year 2014. He is winning awards in Pakistan and India and his popularity in both the countries is on the rise. Fawad Khan is constantly sharing his gratitude on his twitter page. The young actor made a twitter account only recently because he thought that it was important to stay in touch with his fans.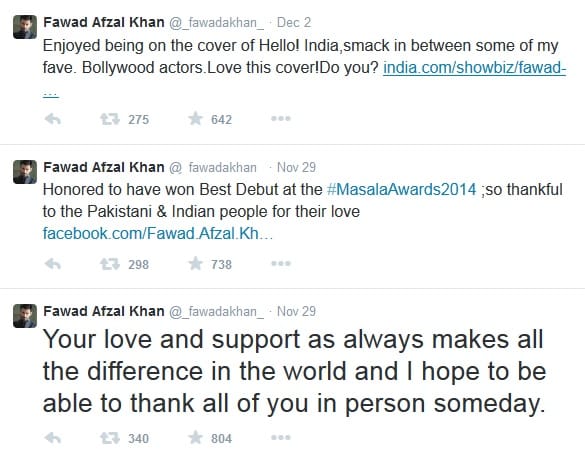 ---