Fawad Khan is busy promoting his upcoming Bollywood film "Kapoor And Sons". He has been giving a lot of interviews and making public appearances to bond with his audience. His fans, especially girls always go crazy whenever they get a chance to interact with him. In this interview Fawad Khan talked about this reaction he gets from girls and even women and how it makes him feel. He said that he feels honoured to have such fans but it is also something that makes him blush.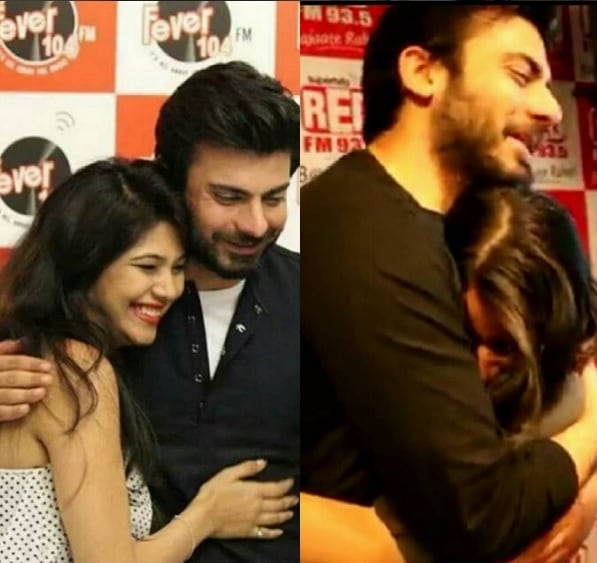 Fawad Khan also talked about why he decided to work in the film Kapoor and Sons. Talking about the intimacy issue he said,
"Intimacy is something new for Pakistani audience. People take their families to cinema and it will be difficult for them to explain to their kids what is going on. There are obviously some constraints and censorship laws are very different and that does sort of mould the mind of the audience."
Fawad Khan said that he will kiss on screen but not for now because he feels that his core audience who have brought him to where he is today is not comfortable with that.
Watch the interview here:
https://www.youtube.com/watch?v=lSZSpJbDaqs#action=share