Recently, Pakistan's beloved cleric, Maulana Tariq Jamil, took to his Twitter to offer an apology for his speech having been taken wrong and misinterpreted for a number of reasons. After the Maulana apologized to the nation, social media erupted, lashing out the so called feminists and anchorperson Hamid Mir for magnifying the issue to such a scale.
One such person who stood fast by Maulana Tariq Jamil was actor Feroze Khan.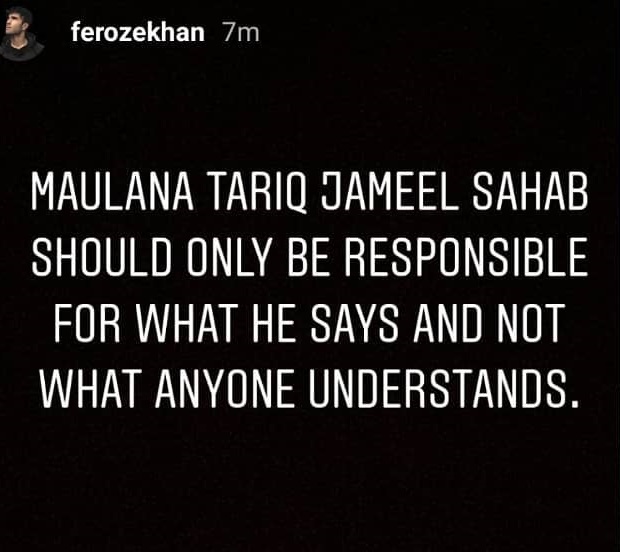 The actor shares a great bonding with Maulana Tariq Jamil, who perhaps also showed him the righteous path and helped him embark on his journey of recognizing his deen. In fact it was Maulana Tariq Jamil who performed Feroze's Nikkah as well.