Feroze Khan and Syeda Aliza Sultan ongoing case's hearing held earlier today in Karachi, on 5th November 2022. Previously, the last hearing was held on 1st November in which Feroze Khan didn't appear. Today, both Aliza and Feroze appeared before the court along with their lawyers. Feroze Khan also had a meet up with his kids outside the court room.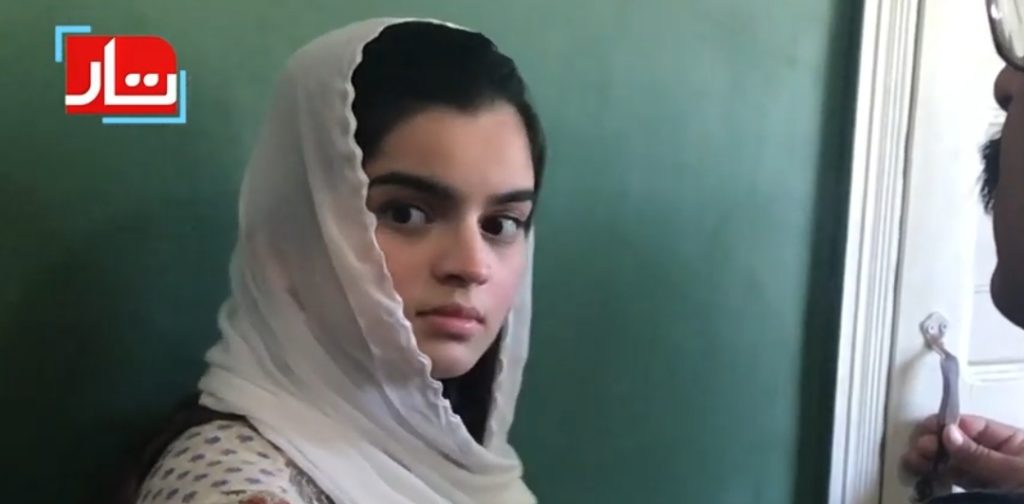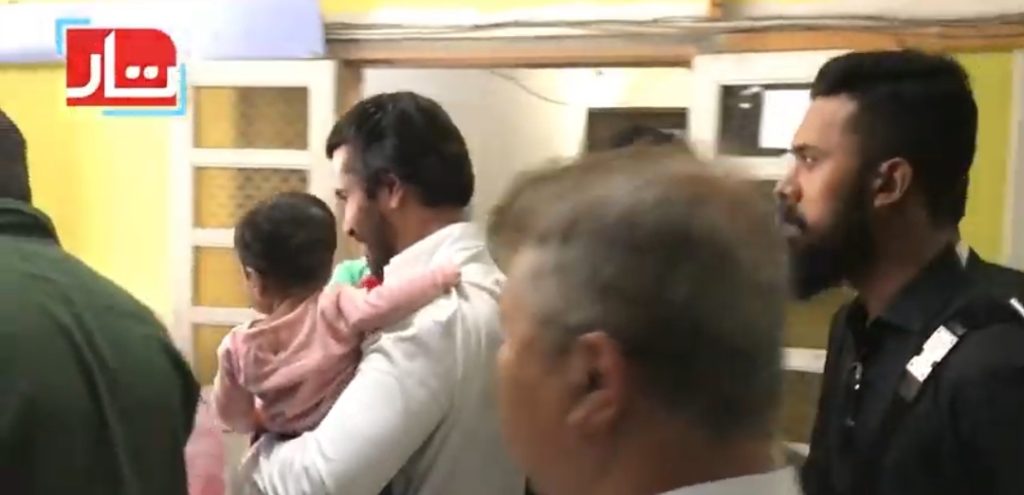 A video of Feroze Khan is making waves on internet in which he's seen holding his kids Sultan and Fatima in the court after hearing. Well, he held both his kids in his arms and met his kids for two hours while Aliza waited outside the court. Aliza could be seen anxious while waiting. Have a look at the video!
Another video of Feroze Khan's lawyer is also doing rounds on internet in which he's talking about Feroze Khan's side of story, the lawyer said that Aliza went to her home and sent legal notice to Feroze in which she has urged for the maintenance money, she also warned that if the maintenance money would not be given to her then she will do the case of domestic violence. He further complained media personalities and directors on their judgements. This time, he took name of Habs' director Mussadiq Malik. Have a look at the lawyers video.
Here is how the public responded to the most talked about matter of the media industry. Have a look!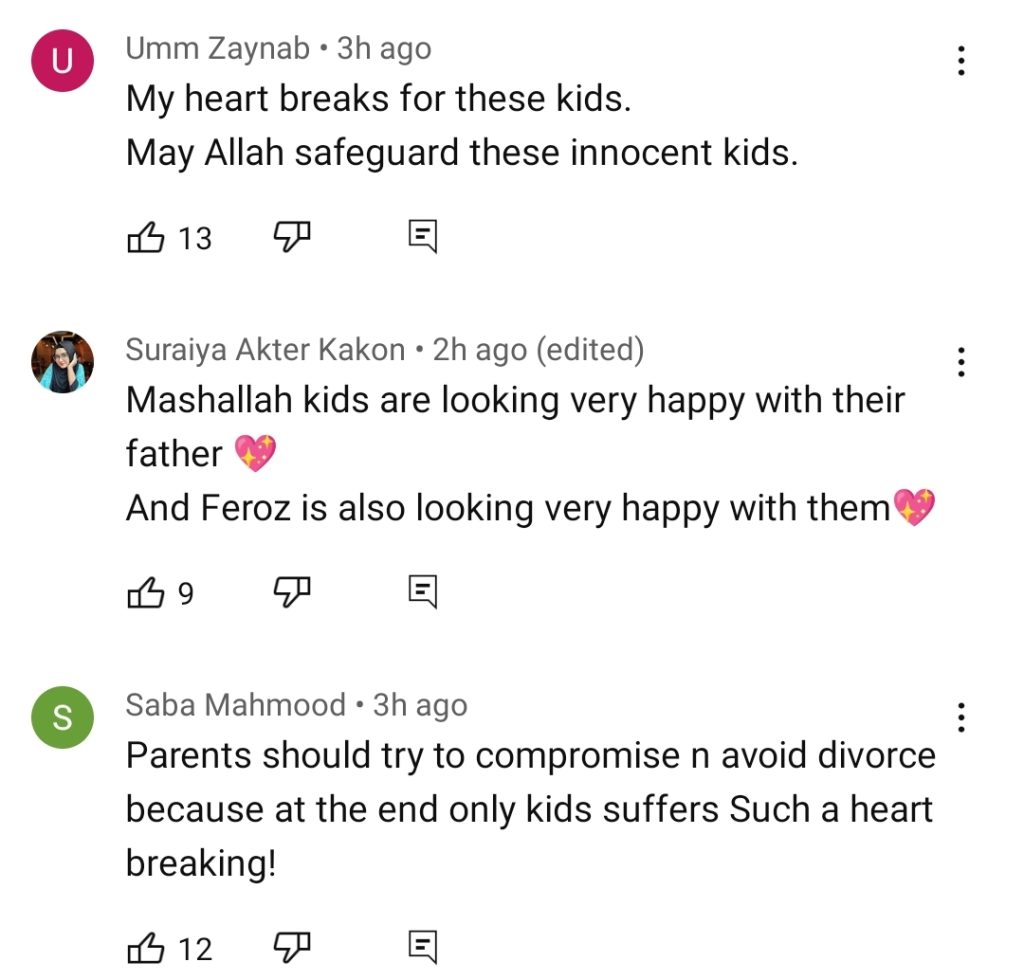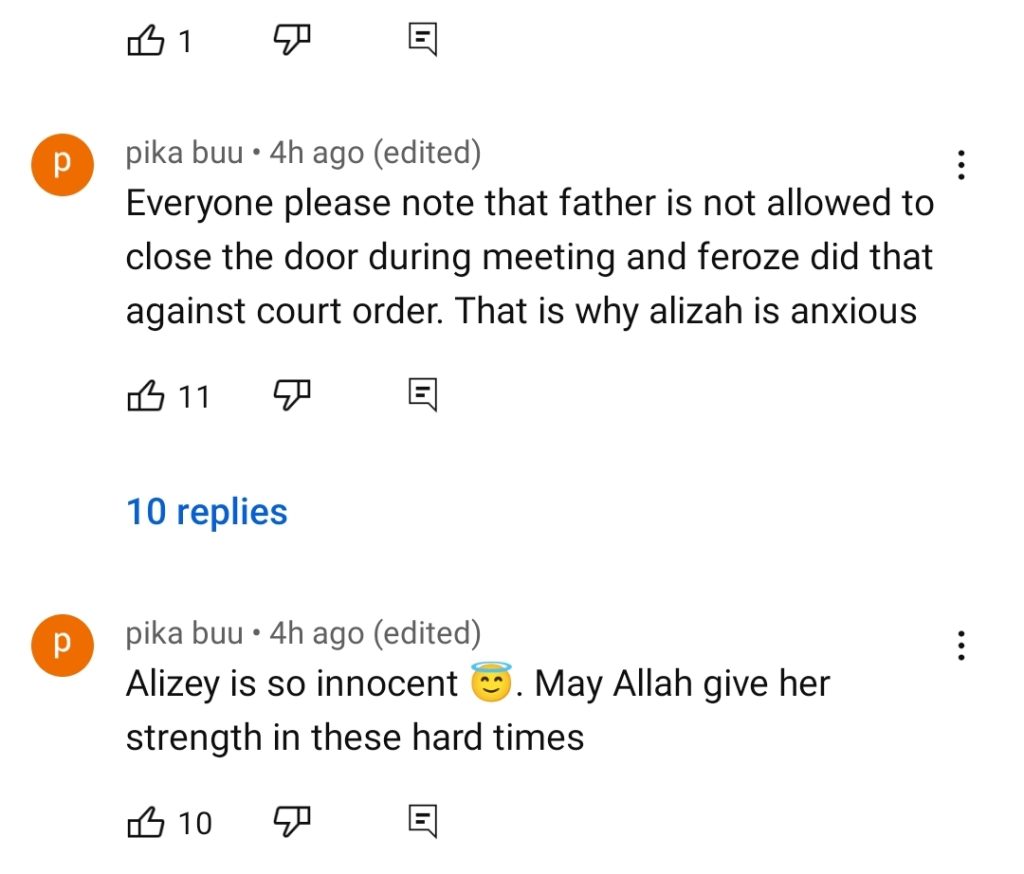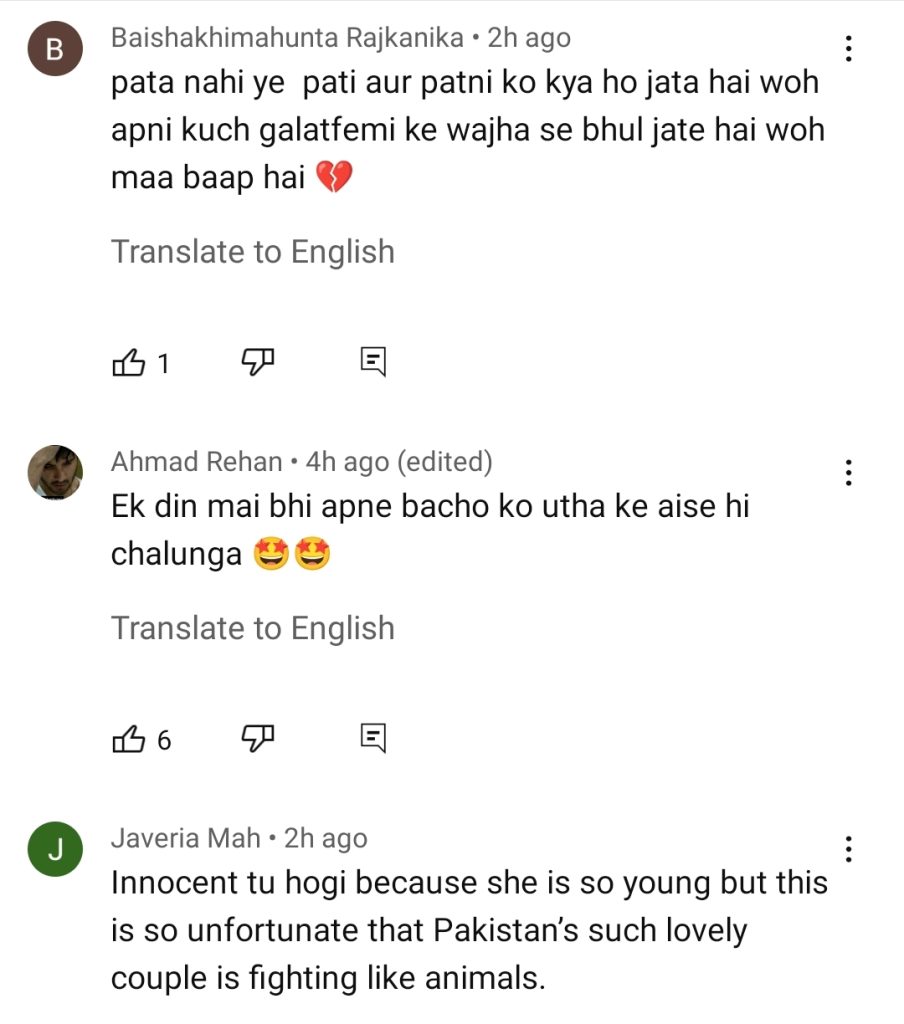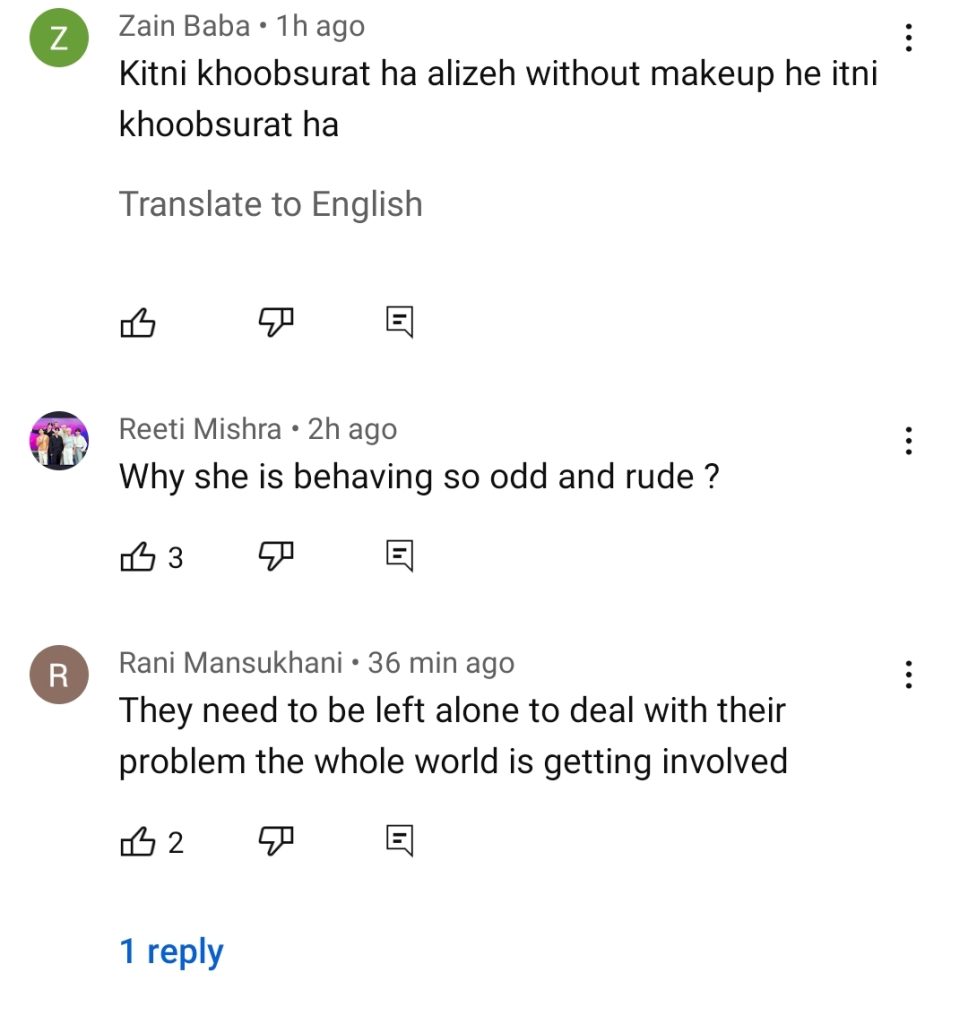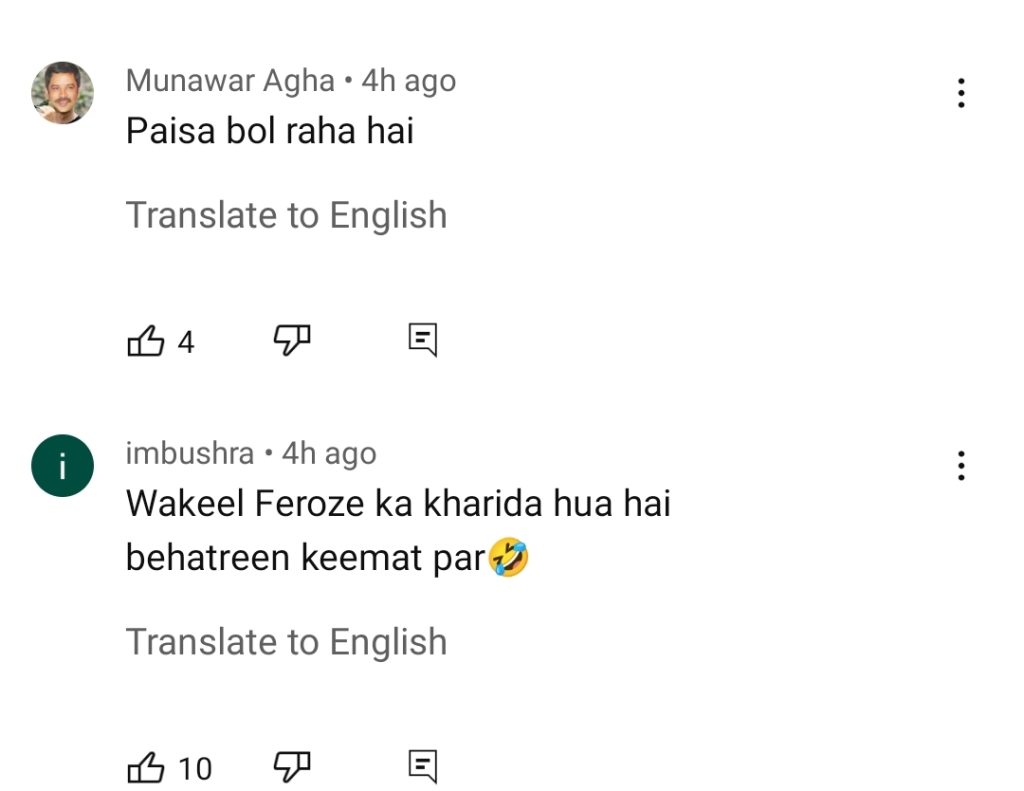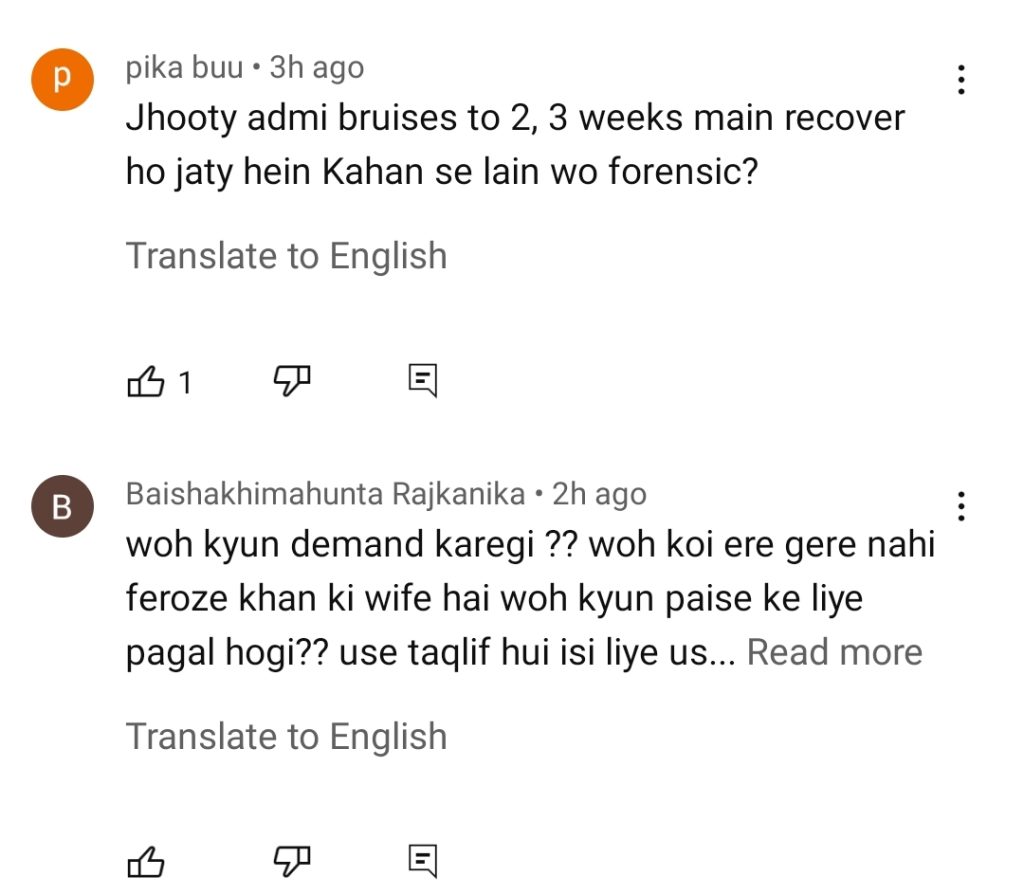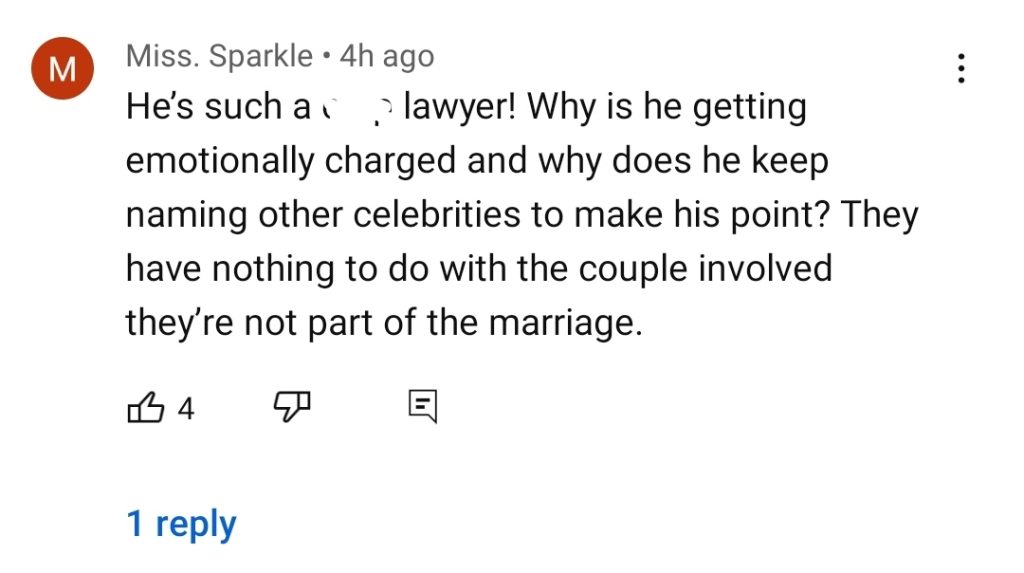 Snapshots of the video outside the court!