Film is not my first preference, Mahira Khan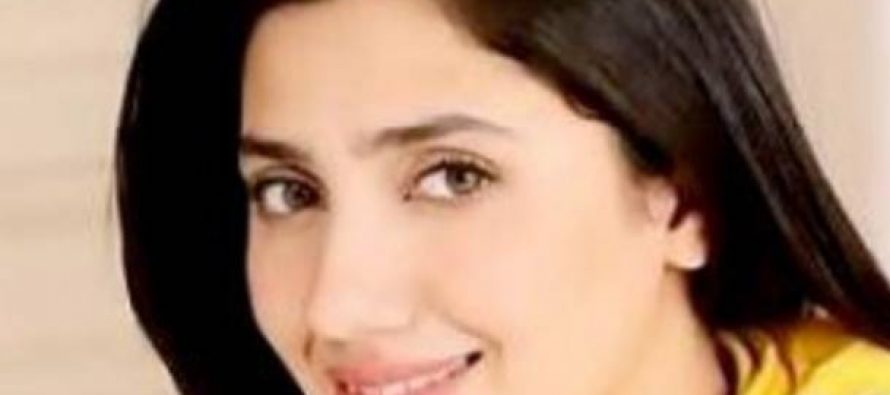 Mahira Khan has clarified that she is not offered indian movies as been reported in press. Mahira feels for recognition in acting in dramas as well as in modelling. Mahira is not ammused by the rat race of number one in any field. She was talking to media at the launch of film O21 in Karachi.
Mahira said, film is not her preference but she spare her time for dramas and modelling. Mahira told she is working in a film Bin Royee Aansoo directed by Sultana Siddiqi while more offers are also in the bag. Many producers want to cast her. To avoid monotony, Mahira also seek to appear in different roles and quality work. Mahira enjoys working in Pakistani film rather then in any indian film. So far Mahira has worked in only film Bol, which was released in 2011.
Reference from urdu daily Dunya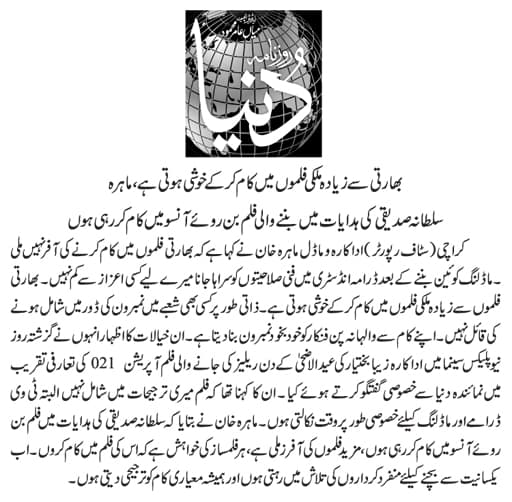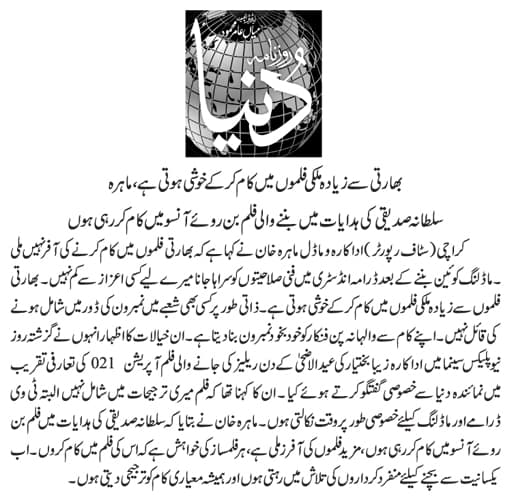 Rashid Nazir Ali
Rashid Nazir Ali
...
---
---