Film Saya e Khuda e Zuljalal to release Finally on December 16 2016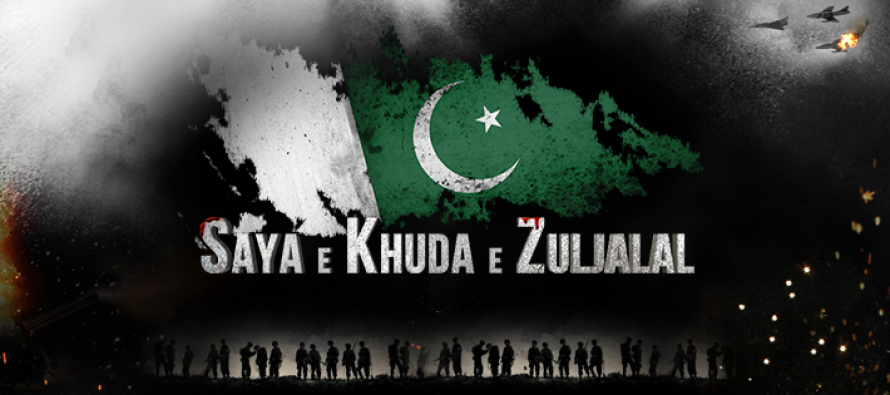 Film Saya e Khuda e Zuljalal which has been in making for past 4 years and delayed several times is finally going to release on 16th of December 2016.The film which is directed by Umair Fazli and produced by Jehan Films and AR Productions explores Pakistan's history, beginning from its Independence in 1947 up to the present day. It is written by Tauseef Razaque and Inam Qadri. The film has been supported by the Inter-Services Public Relations (ISPR) and Pakistan Air Force, and is surely going to have lots of patriotism to look forward to.
The cast includes Javed Sheikh, Firdous Jamal, Moammar Rana, Sohail Sameer, Arbaaz Khan, Kamran Mujahid, Asad Malik, Rambo, Nayyar Ejaz, Shafqat Cheema, Noor Bukhari, Umar Cheema and Nimra Khan in lead roles.
Rimsha Butt
---