Ary Films have released the first poster of their upcoming film "Azaadi", starring Moammar Rana and Sonya Hussain.
Rest of the cast includes Nadeem Baig, Mariam Ansari, Erum Azam, Ali Fateh, Ali Bilal and Samama Randhawa. It is directed by Imran Malik and produced by Imran Malik and Irfan Malik.
The film is shot in Kashmir and the Northern areas of Pakistan and will be coming to Cinema screens in November of this year.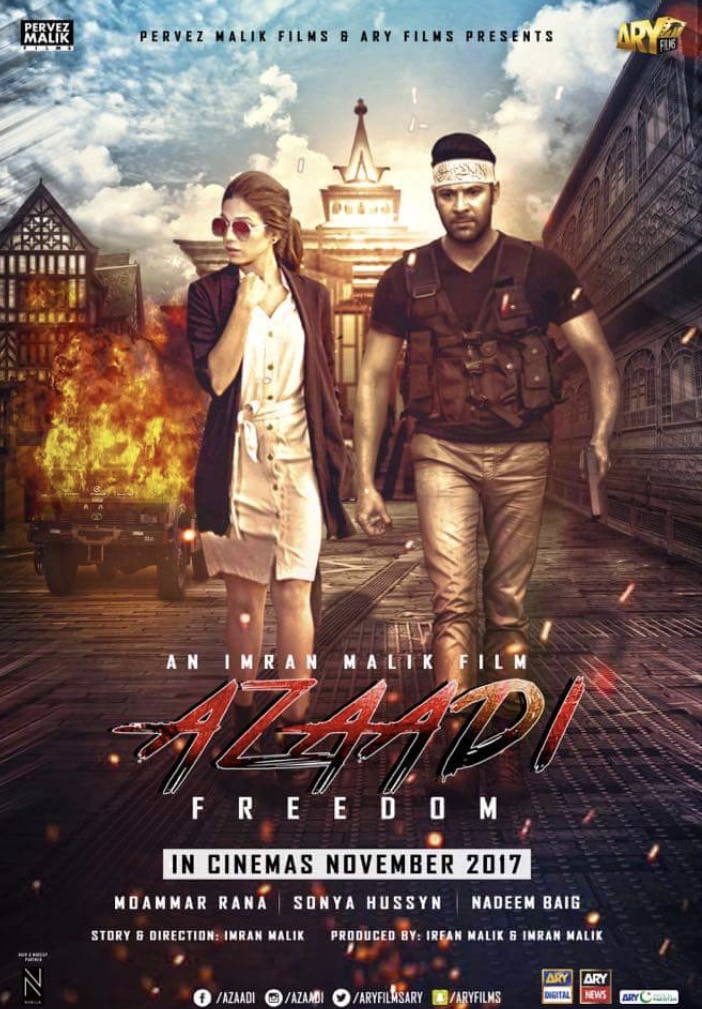 The movie looks like an action sequence. However, Soniya Hussain is in an entirely western ensemble, so we will have to wait for more of the movie to be revealed to get an idea of the actual plot.