Fiza Ali is a gorgeous and talented Pakistani actress , host and singer. Fiza had been working in Industry for many years . Her most famous dramas were "Mehndi" , "Sath Nibhana hay " and "Saat Sur Rishton kay" .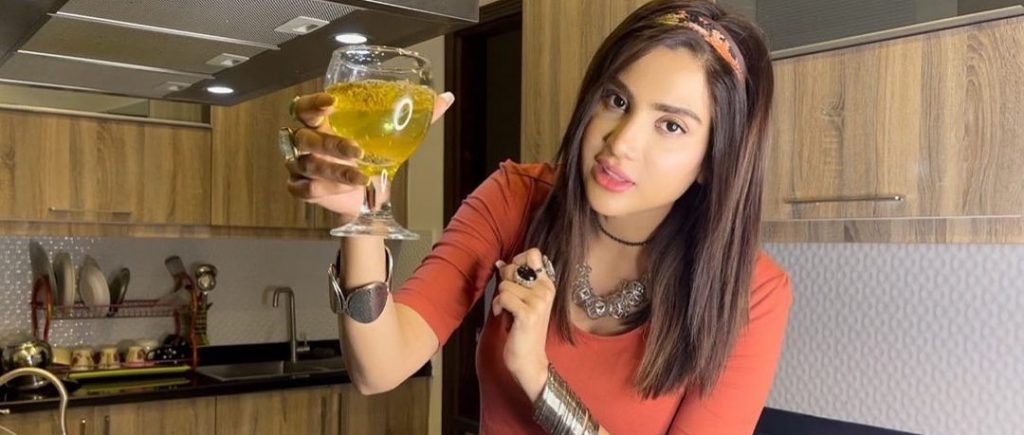 Fiza Ali , recently appeared in Good Morning Pakistan where she revealed the secret of her glowing skin.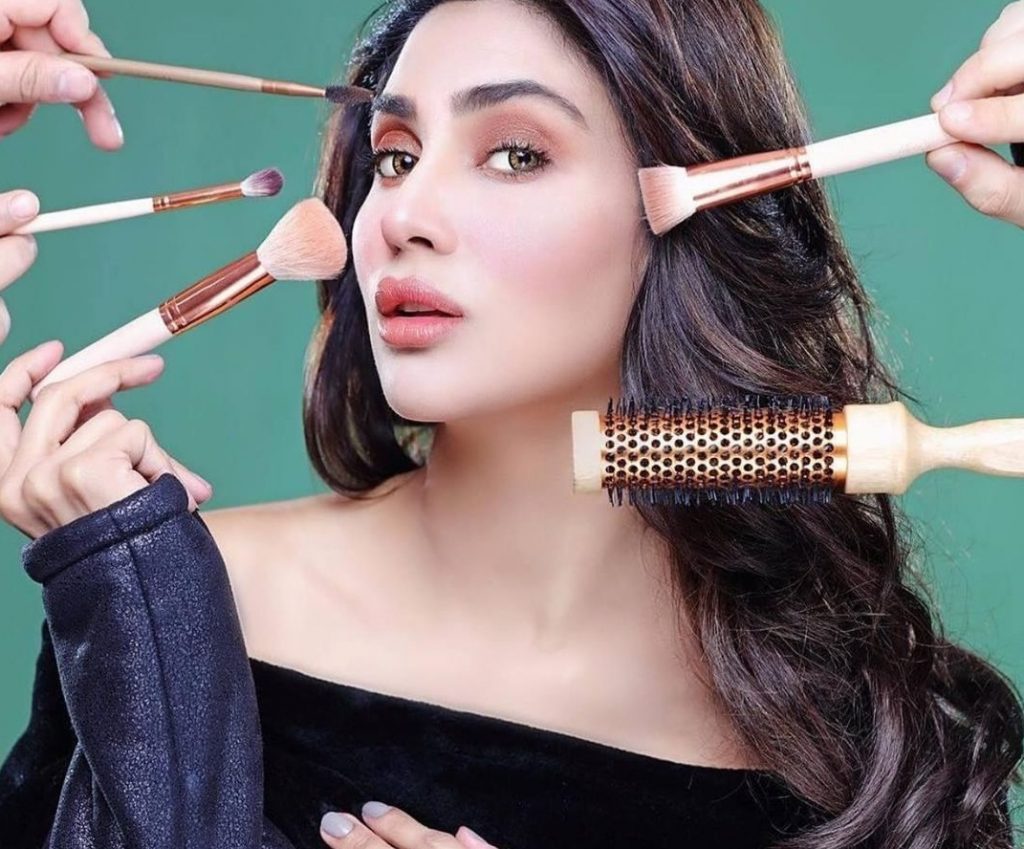 Talking about her skin care routine Fiza said, " I use all the medicated products which are easily available in Pakistan "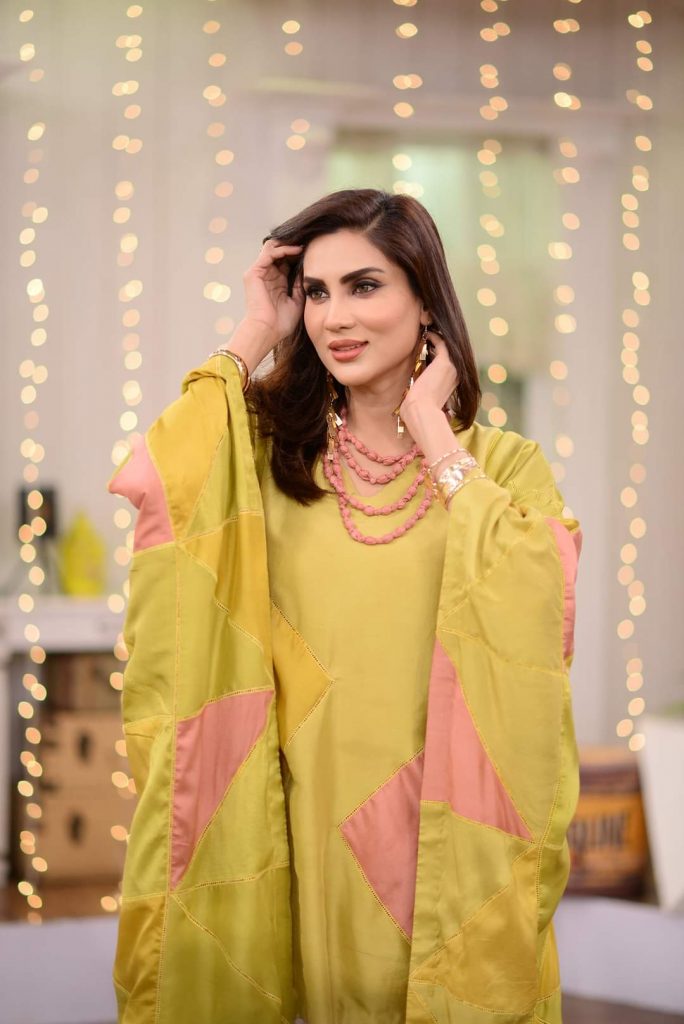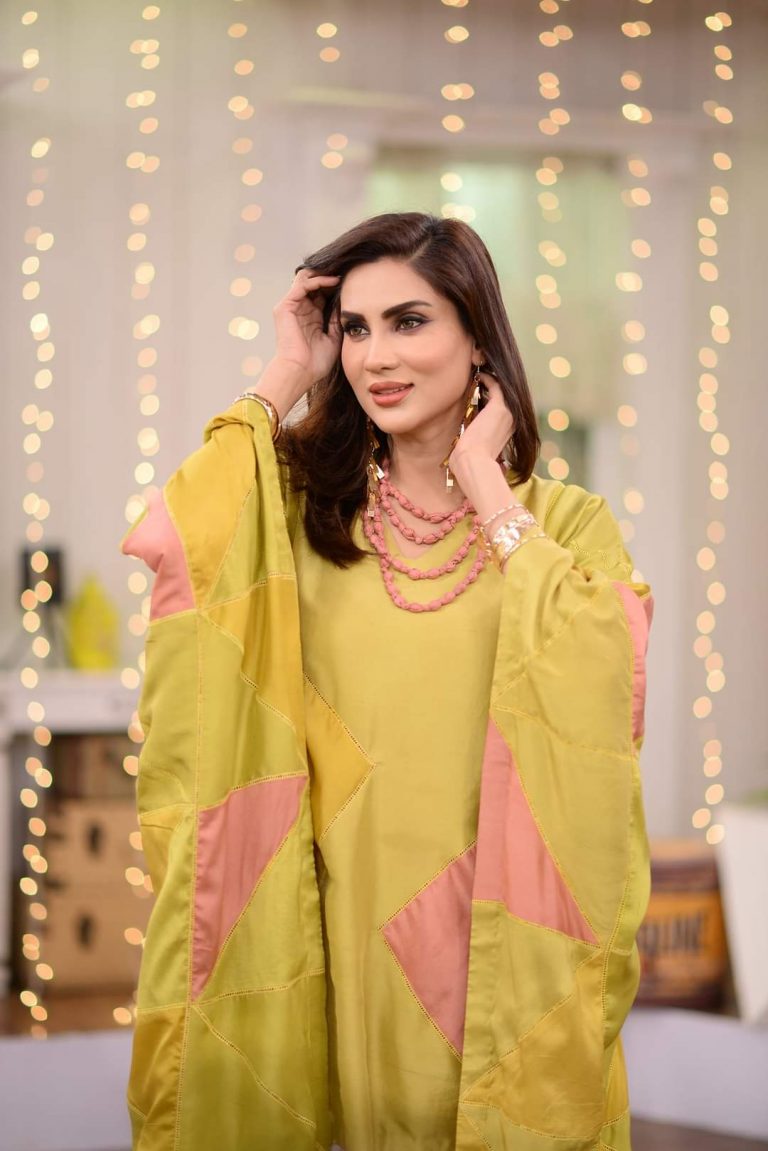 She further said, " In morning I wash my face from Simple's face wash which is so good and available in reasonable price in Pakistan. After washing the face I apply Body shop's dropoff light day cream with OBT sunblock which is available easily in Pakistan. Use of both the products together, works wonders for skin.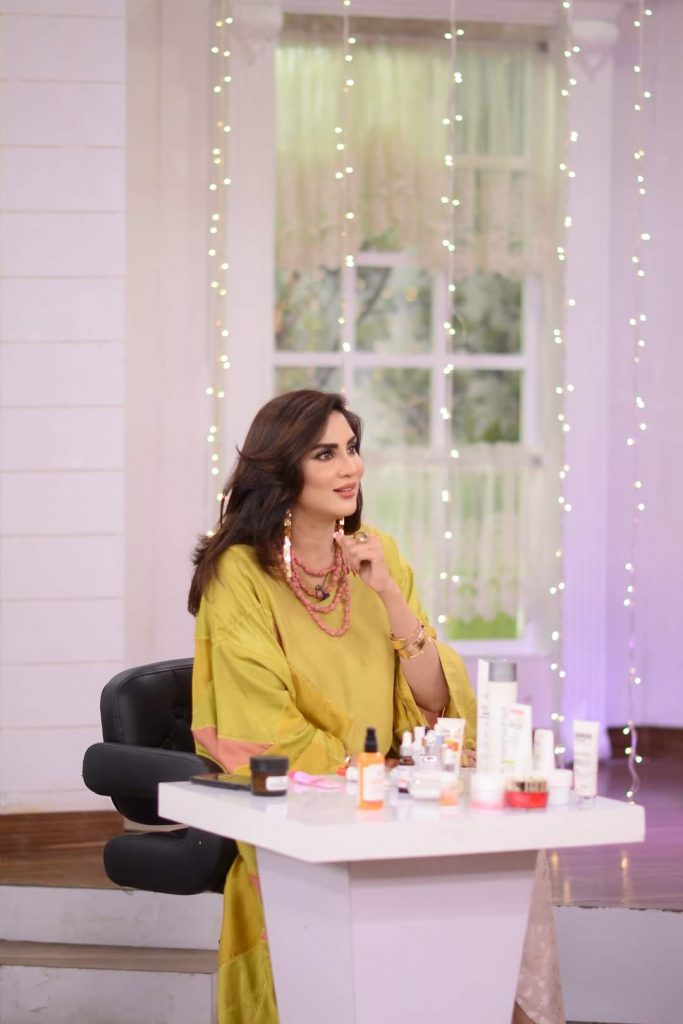 "I also use Dalacin T oil once a week in order to avoid dull skin. In case of dehydration I use Swiss Image's cream mask which is super creamy and hydrating one " added Fiza.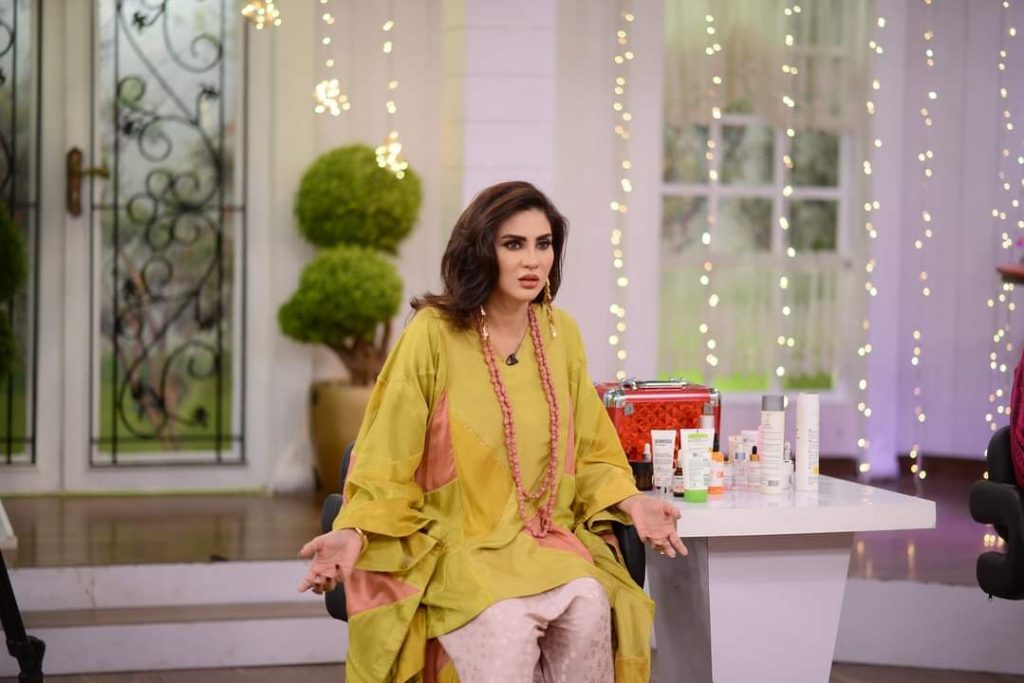 Fiza further said "For tanning I use Clearin's cream it gives great radiant complexion. I use Youth potion cream in routine which is anti-aging as we all need it at certain age"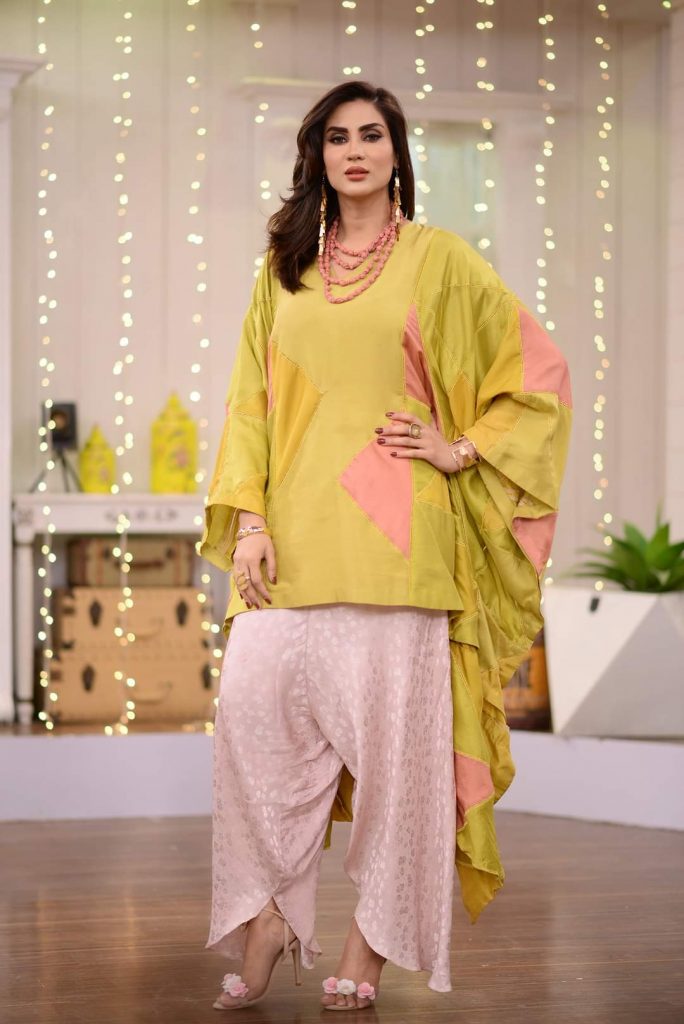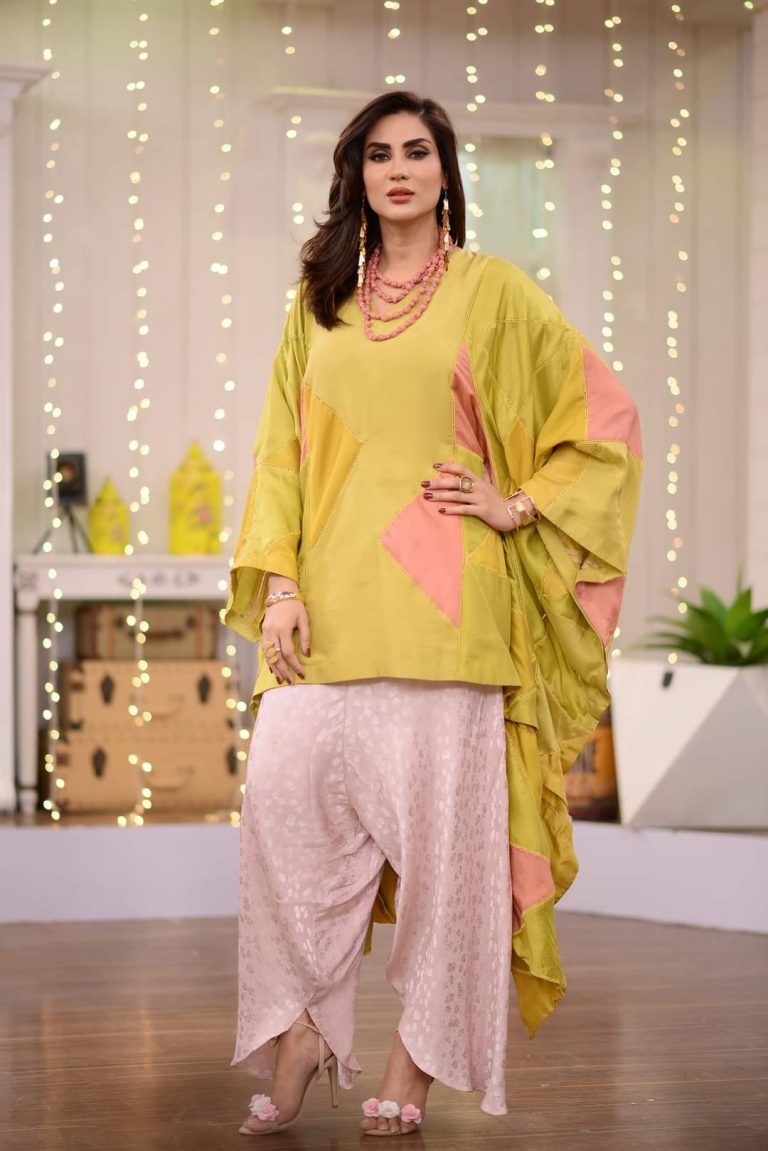 She also said that she uses Glutone C cream for whitening with vitamin E capsules. She also told that she uses pure almond oil and message on her face upwards "
Here is the link to the video.