It is said that Dress is important but not more important than the art of dressing. It is very true the choice of an outfit that would complement the personality of a person is crucial but the way you carry a dress plays far more important role in the overall appearance.
Sometimes a dress is very beautiful, in its color, contrast, cut and everything but when you don't accessorize it right, it could turn the whole outlook of a personality into a mess. Other times one can turn an extremely simple dress into an elegant one with the way you accessorize and carry it.
Sanam Jung, one of the famous morning show hosts, was seen wearing the exact same dress four times. Three times it was on the sets of Jago Pakistan Jago and one time it was on a private occasion. Wearing the same dress on the same show sounds clichéd but the way Sanam carried the dress gave it a whole new appearance and ambiance.
Here is how Sanam carried the same dress in four different attires.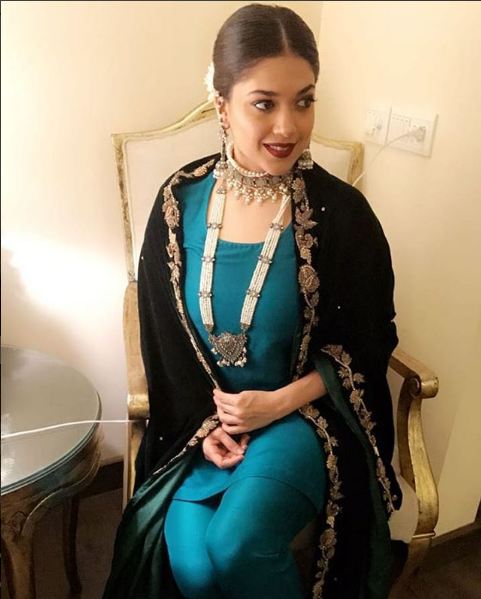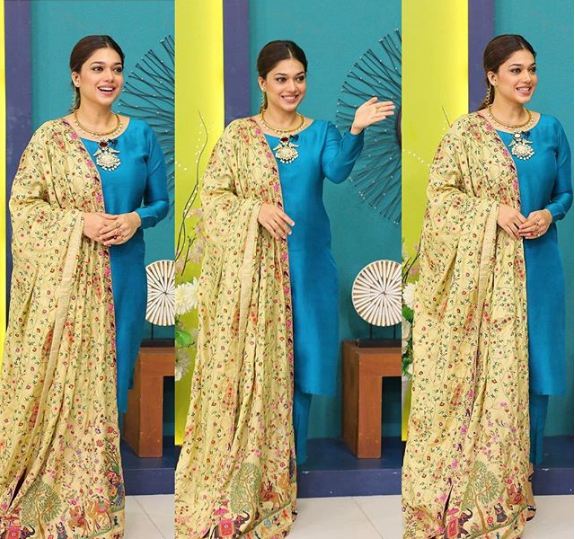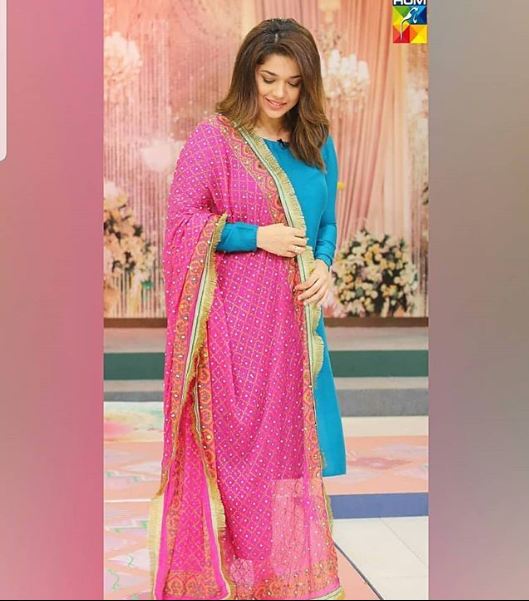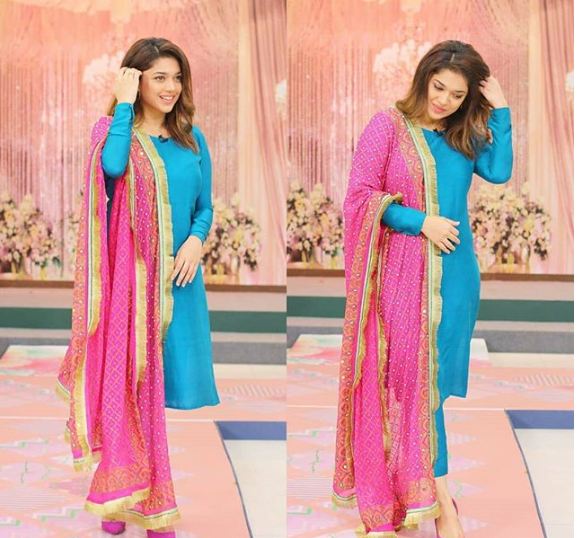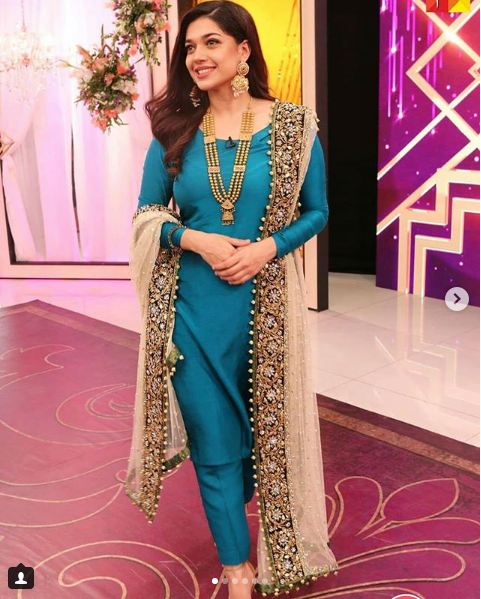 Turns out that it actually is the art of wearing a dress which determines the fate of how it looks on someone.