Ramazan is one of the most prestigious occasions not only in religious terms, it is highly valuable in Electronic media, in terms of ratings and revenue as well. It is also a month full of giveaways and happening events for the viewers of Ramazan transmissions.
The most popular game shows this year are 'Jeeto Pakistan' and 'Game Show Aisay Chalay Ga' with ratings that have broken previous records!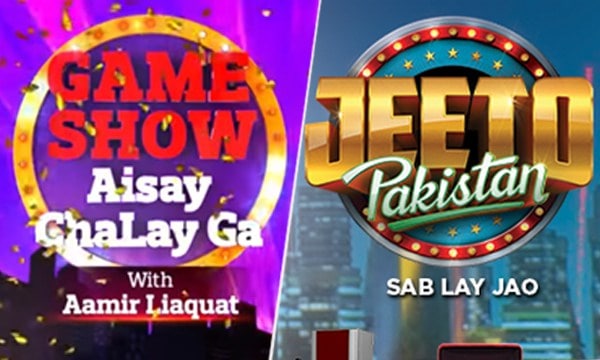 Bol's 'Game Show Aisay Chalay Ga' came up with prizes that took Pakistan by storm, and viewers are still waiting for the jet prize.
As the last 'Ashra' for Ramazan approaches, Aamir Liaquat announced that BOL's game show would be holding its final episode on this Thursday!
What is more, he finally announced the news everyone was waiting for!
5 lucky contestants will be playing the finale episode on the plane itself and will have to compete against each other. The winner will take home the grand plane as the coveted prize.
One contestant will from the game show set
One phone contestant from Karachi
3 contestants from all over Pakistan
Aamir Liaquat also added,
"The winner will get the plane, he/she can do whatever they want with it. Take it home or sell it, that's up to them."
The last transmission of the game show will have one lucky contestant get the chance to win a whopping amount of Rs. 5 crores! So, guys, go get a ticket to Thursday's show ASAP.