Good Morning Karachi is releasing on 1st January 2014.
The film is distributed by A-Plus. The film is directed by Sabhia Sumar and written by Shandana Minhas. The screenplay is written by Malia Scotch Marmo, Sabiha sumar and Samhita Arni. Sachithanandam Sathananthan is the producer under the banner of Vidhi Films.
Good Morning Karachi is about a young girl Rafina chasing her dream.The film stars
Amna Ilyas as Rafina,
Beo Rana Zafar as Rosie,
Saba Hameed as Ammi,
Atta Yaqub as Jamal,
Aamina Sheikh as The cardgirl,
Savera Nadeem as PJ,
Yasir Aqueel as Arif,
Khalid Malik as Murad,
Shaheen Khan as Nawal,
Farhan Ali Agha as Fahad.
Before Good Morning Karachi, Sabiha Sumar has also directed Silent Waters (Khamosh Pani) but it was not released in cinemas in Pakistan.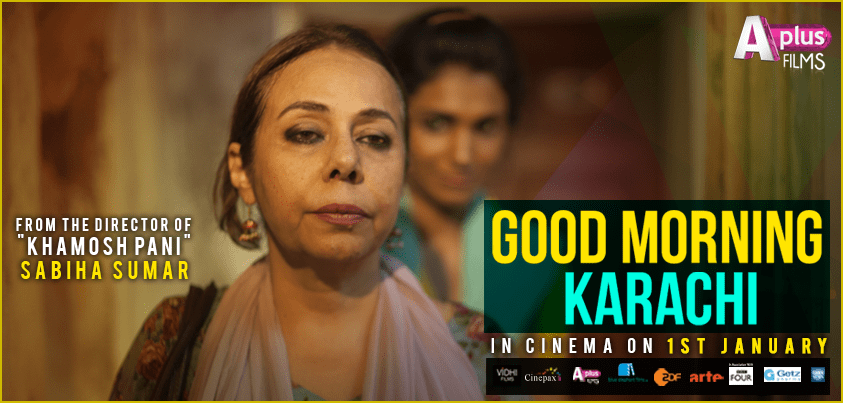 Rashid Nazir Ali