Abdul Sattar Edhi – the 'Angel of Mercy' of Pakistan, would have turned 89 today. He passed away on July 8, 2016 in Karachi, Pakistan.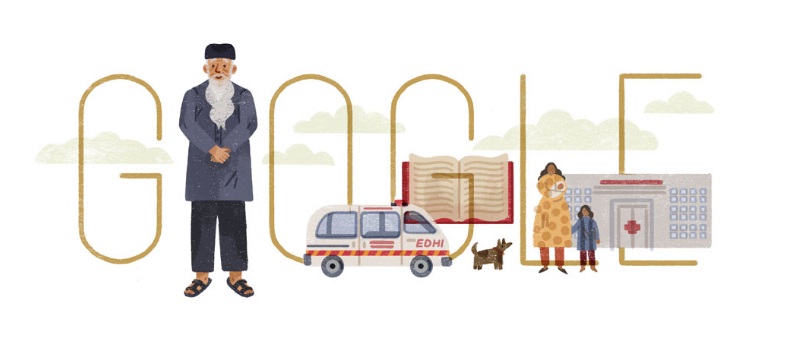 His birthday has been honoured with a Google Doodle dedicated to the man who was an award-winning philanthropist and humanitarian. Google celebrates the life and work of Pakistan's philanthropist with a new Doodle, picturing the Edhi standing near one of his signature emergency response vehicles, a family visiting a health clinic, and an open book. According to Google, the doodle can be seen in United States, Iceland, United Kingdom, Pakistan, New Zealand, Greece, South Korea, Japan, Sweden, Estonia, Greece, Australia and Portugal to a doodle, or illustration, of Edhi.
On this day in 1928, Abdul Sattar Edhi was born in Gujarat, western India. By the time he was 30, he had moved to Pakistan and took notice of the country's poor health and education services and set out to improve conditions for the underprivileged. In 1951, he established the Edhi Foundation, funded by private contributions mainly for running hospitals, homeless shelers, rehab centres, orphanages and ambulances across Pakistan. In the decades since, Edhi ambulances have become a symbol of friendship all over the world.