Hadiqa Kiani is an excellent singer known for her soulful voice. The Chaap Tilak singer is soon going to make her acting debut with drama serial Raqeeb Se alongside Nauman Ijaz, Sania Saeed and Iqra Aziz.
In an interview with Dawn Images, Hadiqa Kiani talked about her character and working experience.
She said, "I had a wonderful experience working with such great actors."
She further shared that Nauman Ijaz's advises made her journey easier and those lessons will stay with her.
Hadiqa Kiani shared about growing friendship with Sania Saeed and said, "There was a great amount of chemistry. When we were on the sets chatting about our lives, experiences, whatever we go through, it was just so bonded and well-knitted. Like a different world. I would always tell them all, it's a different world that I never thought I would be this comfortable in."
Hadiqa Kiani is playing the role of Sakina and she shared details about her character and said, "In the first glance, you'll see Sakina contrary to Hadiqa Kiani who is supposed to be a strong, vibrant, fearless, bold woman. But deep down, I feel there's a Sakina inside me, embedded in my soul. I felt her from the very first lines I spoke in the play, and till the end, Sakina very much lives in me. I lived with that character and I am deeply fond of her."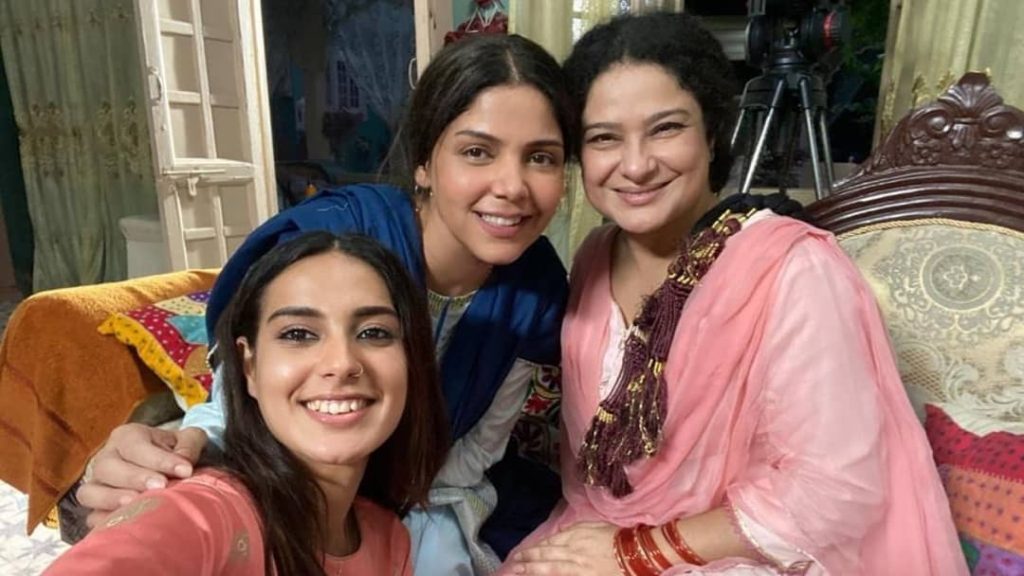 Talented star Hadiqa Kiani has composed the OST of Raqeeb Se and it is written by her mother Khawar Kiani. The drama serial has been penned down by Bee Gul under Momina Duraid production.